The Science of Happiness
Expressing Gratitude
We don't often (read: NEVER) write about Internet memes. But this viral video on The Science of Happiness from Soul Pancake simply proved too inspiring and thought-provoking for us to ignore.
The concept seems simple on the surface. "Psychologists have scientifically proven that one of the greatest contributing factors to overall happiness in your life is how much gratitude you show." It's not a new idea– self-help gurus like Brené Brown talk about the benefits of practicing gratitude all the time, and I used to write about my weekly gratitudes back in the MySpace days. But Soul Pancake's Experiment in Gratitude takes it one step further, offering compelling proof of the scientific theory in action.
First, subjects were given a brief survey to determine how happy they are. Next, they were asked to write a letter of gratitude to the person who inspired them the most. Then, assuming that person was still alive, they were asked to call and read the letter to them over the phone. The emotional catharsis was clearly powerful and, in subsequent surveys, every single person registered as being happier for having expressed those feelings of appreciation. Most interestingly, the people who benefitted the most were the people who were least happy to begin with!
The video moved Mary and I to the verge of tears. But it also made me a little melancholy, because the two people who influenced me most aren't here to see us realizing this dream they unknowingly inspired.
So much about the man that I am today can be directly traced back to my paternal grandparents, Jim & Gladys Love. They made a huge impact on my life right from the get-go, welcoming my mother and I into their home after my father was drafted and deployed to Southeast Asia just a few hours after I was born. For the first two years of my life, my grandmother stayed home with me while my mother was at work. They treated me like their own child, and my aunts and uncles (who were all still in their teens) treated me like a younger sibling.
It was my grandparents who bought property on Lake Hartwell when I was 5 years old and put in a trailer, where I'd spend several weeks every summer. It was there that I learned how to swim, water ski and drive a boat. It was there that I learned how to catch frogs, and scare off water moccasins by jumping on the dock. It was there that I learned about the deliciousness of fresh-caught fish, and freshly picked blackberries. Truth be told, it was there that I first fell in love with Nature.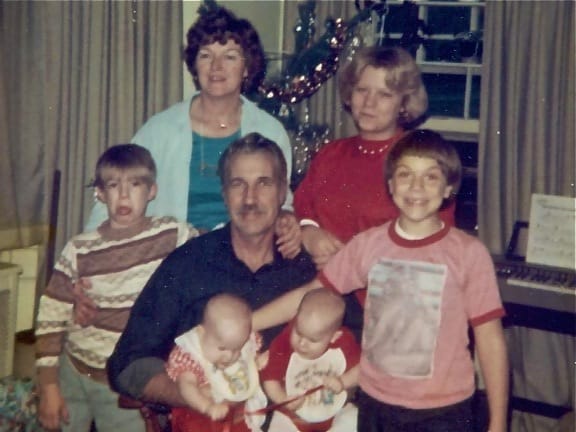 When I was 12 or 13 my grandfather retired from his executive position at a major insurance company, and he and my grandmother moved from Midtown Atlanta to a dozen or so acres of rural woodland in northeast Georgia. The entire family pitched in to help build their new home by hand. As my relationship with my parents grew more distant, I began to spend a lot more time with my grandparents and my cousin Jon, who was a year younger than me and lived about a mile away from them.
Granny had always loved gardening, and now she had the land on which to do it. There were fresh tomatoes, cucumbers, carrots, peppers, okra, strawberries and figs, which she distributed to the families of her four kids and canned in Mason jars for the winter. Granny was the first person I ever knew who recycled and composted, going "Green" long before it became a buzzword. Growing up on a poor rural farm in Tennessee, conservation for her had been more about financial necessity than environmental enlightenment, but she practiced it daily nonetheless.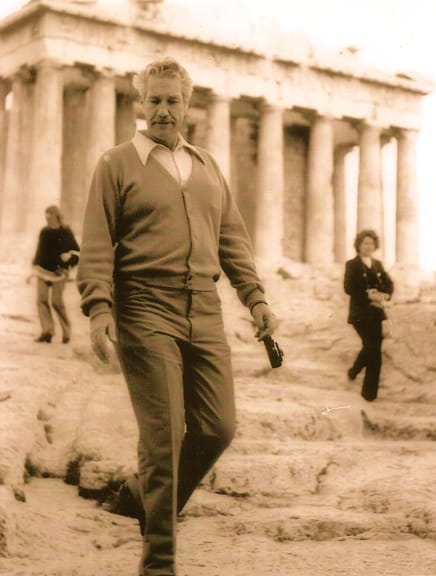 There were so many little things my grandparents did that had such a huge impact on me, and I didn't even realize it until after they were gone.
It was Granny and Granddad who subscribed to National Geographic and kept it on the coffee table, opening my eyes to places and cultures nothing like my own. It was Granny and Granddad whose Reader's Digest Abridged Classics (Mark Twain, Jules Verne, Robert Louis Stevenson) inspired my love of adventure. It was Granny and Granddad's photos of their trips to Greece, Hawaii and Morocco that fueled my own travel dreams.
My grandparents also taught me about the importance of giving back. They financially supported a Native American orphanage out in New Mexico. Through their church, they also supported families of Cambodian refugees who came to America to escape from the Khmer Rouge. We don't have the disposable income to donate money like they did, but I'm fairly certain it's because of them that we regularly feature charitable organizations such as Kiva, Water.org and World Wildlife Fund on GGT.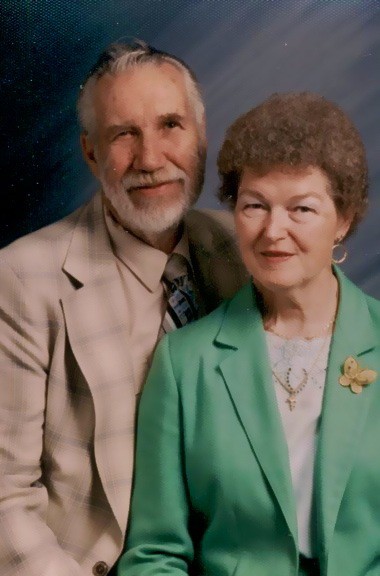 There are a million other things I could trace back to my grandparents' influence: My love of family, my appreciation for history, my love of storytelling (Granddad was a witty raconteur), my spirituality, my Scottish pride, my work ethic, and my fondness for playfully teasing the ones I love most.
But perhaps the greatest gift my grandparents ever gave me was unconditional love. I moved out of my parents house shortly after I turned 18, and Granny and Granddad took me in, no questions asked. They may not have understood when I grew my hair long, pierced my ears a half-dozen times, got tattoos, and dressed like a goth freak. But they never stopped making sure I knew I was loved, and were always there when I needed them.
They were my rocks– always the first people I talked to when I needed advice, always offering to help even when I was too proud to ask, always going far and above the expectations of a rebellious kid who'd been taught not to expect much of anything from anybody. They were the two people in my life I ALWAYS knew I could count on.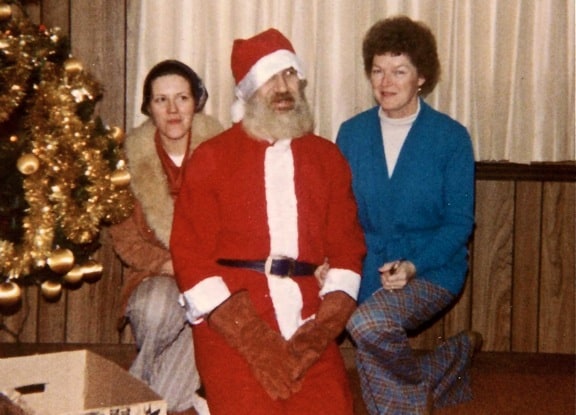 In 1995, I invited my entire family over for Christmas breakfast. It was the first family gathering at the first home I ever owned. I had just started my first full-time writing/editing job out of college that summer, and my grandfather– who had dabbled in writing and music himself– pulled me aside in the kitchen after the meal.
"I just wanted to tell you how proud of you I am, son," he said in his distinctive Southwestern drawl. I'd made so many questionable choices in my teen years, and worked so hard to put myself through college, that I wept. Less than two months later, we found out Granddad had lung cancer, and suddenly this mountain of a man who had meant EVERYTHING to me was gone. I was devastated.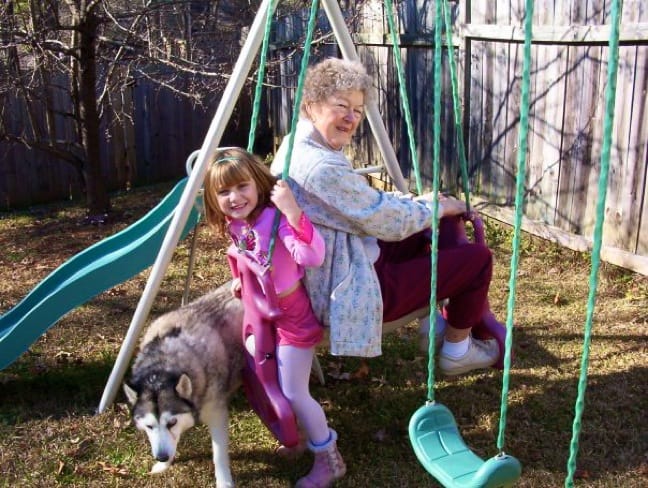 My grandmother and I became even closer over the next decade, especially after my daughter was born. I was the eldest son of her eldest son, and Gooby was her first grandchild. She drove an hour each way three days a week to babysit her as an infant, and spent every other weekend with us after my divorce. Though she was in her eighties, Granny seemed to get younger with my kiddo around, having tea parties, pushing her on the swing, and playing silly games.
I thank God every day that I met Mary a few months before Granny passed away. I seriously don't know how I would've been able to get through it on my own. And though it's been nearly five years now, I still think about her every day, when the hummingbirds she used to love so much flit to the feeder outside our living room window.
I told my grandparents how much I loved them, how much I appreciated them, and how thankful I was for having them in my lives on a regular basis when they were alive. But somehow it still doesn't feel like enough. I dealt with so many tragedies and travesties as a boy that I could've very easily been a different sort of man without their incredible influence. And no matter how many letters of gratitude I write, I could never truly express how very much they've meant to me, and how thankful I am, even now, every single day, for their wisdom, guidance and love.
I want to encourage YOU to take a few minutes out of your day, write about the person who influenced you the most, and then call and read it to them. It won't just make them feel better: It'll make you feel better, too. And who knows? Maybe together we can all create a chain of gratitude that will change the world… –Bret Love
If you enjoyed reading about The Science of Happiness & Expressing Gratitude, you might also like:
45 Things I Wish I Could Tell My Younger Self
How To Be Happier: 5 Secrets To Improvising Your Life
How I Became a Professional Writer
There's Something About Mary: An Ode To Love
Family Traveling, & the Bonds We Make (or Break)