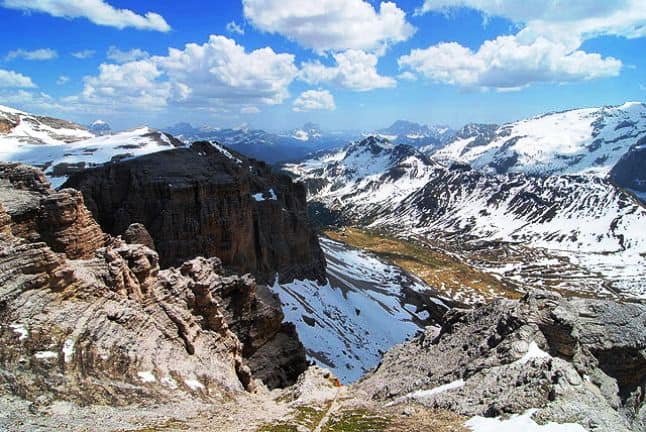 Top 5 Eco Attractions in Northern Italy
Italy
is known for its delicious food, ancient history, a rich and varied arts scene, and more than enough quaint little villages to last you a lifetime. All this culture is definitely reason enough to visit the boot-shaped European treasure, but eco-friendly travelers should know that there are also many attractions outside the major cities that will appeal to them. So many, in fact, that we'll split this post into two parts–
Northern and Southern

Italy
– to give you more places to add to your
World Travel Bucket List
. Here are 5 great Eco Attractions in Northern Italy that shouldn't be missed:
The Dolomites
The Dolomities are a mountain range in the Italian section of the Alps, made up of 18 peaks and covering over 500 miles of northeastern Italy. The range was named a UNESCO World Heritage site in 2009 due to its exceptional natural beauty, and as well as the stunning mountain scenery the area has a number of lakes which reflect them perfectly. The mountains are very popular with skiiers, but there are also a number of national parks in the area perfect for hiking, climbing, and cycling. Anyone who loves picturesque mountain views should head to the Dolomites as part of a trip to Europe.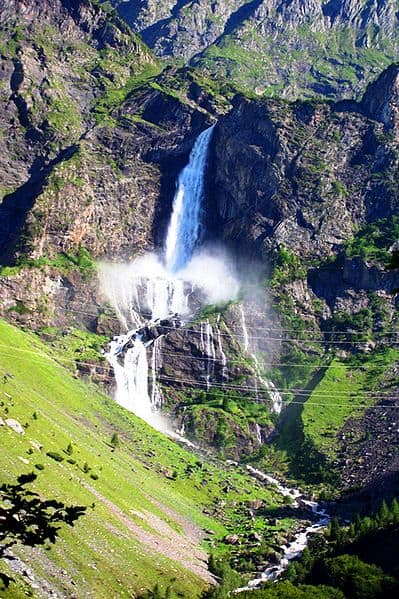 Cascate del Serio
Otherwise known as the Serio Falls, Cascate del Serio is the tallest waterfall in Italy and can be found around 100km from the city of Milan. Made up of three steps, the waterfall stands at over 1000 ft high, and 16th century writers described it as "a place to recover from the bitterness of life." A dam controls the water flow coming from the Lago del Barbellino reservoir, which essentially means that the waterfall is essentially turned on and off at intervals. The flow is only unleashed five times a year (usually between July and October), and is a mind-blowing sight to see as it comes crashing down the cliff side, encouraged by the clapping crowd that comes to witness the annual event.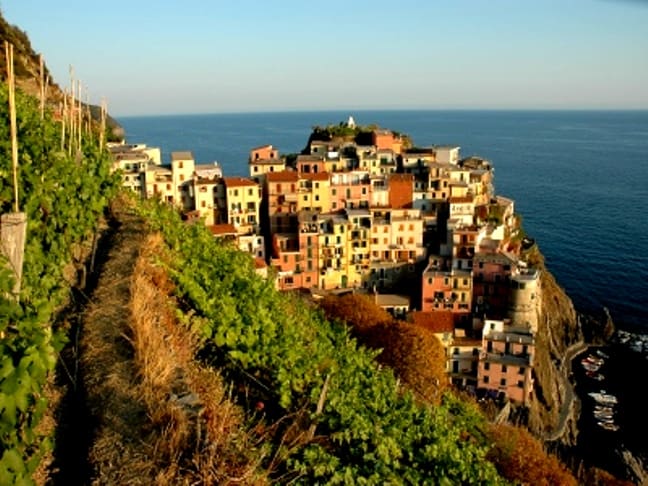 Cinque Terre
In the summer of 2009 I went to Cinque Terre as part of my rail trip through Europe, and it was easily among my favourite spots in Italy. The name literally means "Five Lands," as the area is made up of five little villages that sit on the sides of the hills lining the Mediterranean coast. The 9 km hiking route that joins all of these villages together is popular amongst visitors, and the ocean views from this route are spectacular. All the ups and downs of the hike can be quite hard to tackle, but if you take your time you don't need to have a very high level of fitness to complete it. There is also a Cinque Terre National Park nearby that is situated higher up in the hills, where you can look down on the sea while you walk amongst the tranquil vineyards.

The Lakes
I tried to pick just one of the Lakes of Italy to feature in this section, but ultimately decided that all of them are equally beautiful and worthy of mention. Right next to the border with Switzerland are Lake Maggiore, Lake Lugano, and Lake Como– a cluster of lakes that are easy to tour around, as they are all close together. In this area there are plenty of resorts and idyllic Italian villages you can stay in that will allow access to these beautiful waters, which many claim to be among the most romantic spots in Europe. Slightly further south is Lake Garda, which can be very crowded in peak months. Look for a smaller village to stay in to make sure you get the most out of the pastoral serenity.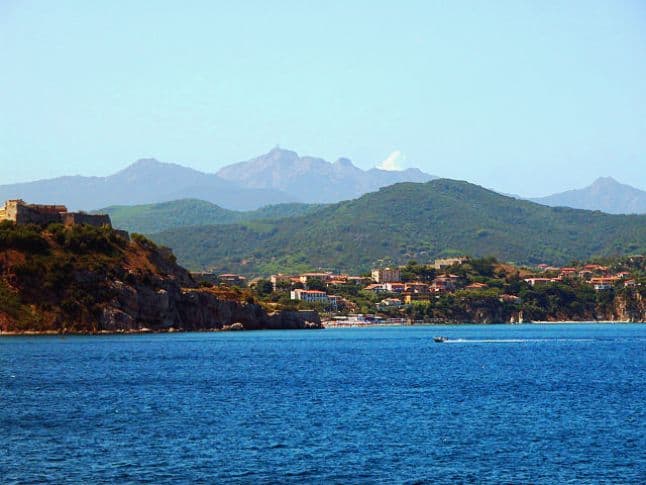 Parco Nazionale Arcipelago Toscano
Made up of seven islands just off the west coast of northern Italy, Parco Nazionale Arcipelago Toscano (or Arcipelago Toscano National Park) is the largest marine park in Europe. In the islands themselves, you can see various species of flora and fauna, such as migratory birds, tree frogs, roe deer, red squirrels, and maybe even a porcupine. The island of Elba is popular for scuba diving: You can see jellyfish, seahorses, octopi, a range of fish and some rare species of coral there. Bottlenose dolphins frequent the area, as well as the odd swordfish, and in fall or spring the migratory sperm whale can be seen, if you're lucky. –Emma Higgins
GGT Editor Emma Higgins has been writing/travelling on and off since 2009. Her blog, Gotta Keep Movin', is full of stories and advice from her trips, which include Europe, India, Morocco, South America, USA and Canada. Her focuses are budget travel and volunteering, and she's been involved in sustainable farming in Argentina, animal shelters in Peru, and making goat cheese in British Columbia. Follow her on Facebook, Twitter & Pinterest.
If you enjoyed reading our Top 5 Eco Attractions in Northern Italy, you might also like:
ITALY: How I Got Blessed By The Pope
BOSNIA & HERZEGOVINIA: Top 5 Eco Attractions
NORWAY: Top 5 Eco Attractions
INTERVIEW: European Travel Guru Rick Steves on Ecotourism & Travel Writing