Water.org's headlines read, "Northern Kenya pupils miss school over drought." "Bangalore thirsting for more." "Water woes in Pakistan." The common theme, of course, is water, but the big picture provides a snapshot of a serious global water crisis.
There are currently 884 million people (one out of every eight) on the planet who lack clean drinking water. Two out of five of those lack appropriate sanitation in their communities, which is the biggest cause of infection in our world today. Over 3.5 million people die each year from water-related diseases, including one child every 20 seconds.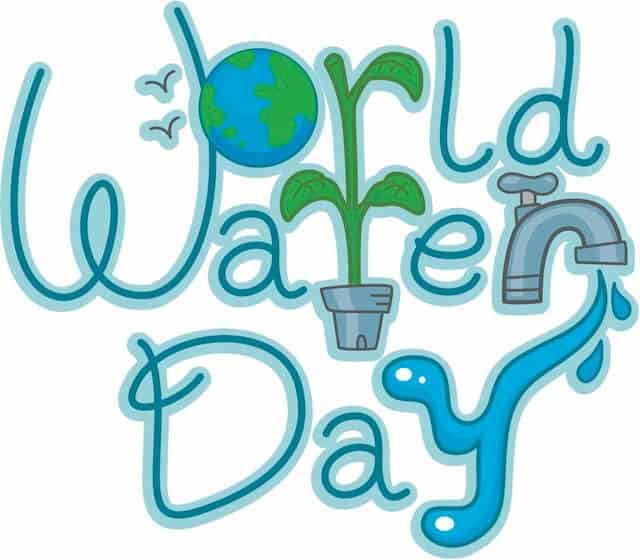 Every year, dozens of organizations join forces with the United Nations for World Water Day— a worldwide effort to spread awareness about the water crisis and recruit volunteers for time, energy and education.
So how can you help? It's not just about cutting down the time you spend in your shower (although, did you know that taking a 5-minute shower uses more water than a typical person in a developing country uses in a whole day?). This year, on March 22, the opportunity arises to get involved now to help to save lives tomorrow. Here's how: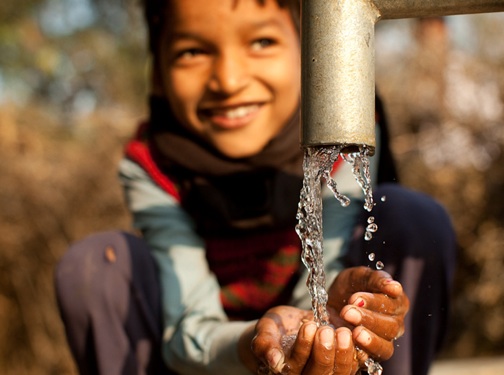 DONATE MONEY ON WORLD WATER DAY
This is the easiest way to start making a difference: A sanitary toilet only costs $30, and just $1 donated returns an average of $8 in increased economic productivity and decreased medical expenses.
At Water.org, you can donate $25 to give someone water for life, relieving diarrheal diseases (the leading cause of child death in Africa!) and improving development and nutrition practices. In addition, your investment helps implement water and sanitation education programs in these areas.
Educated communities see improvements in children's cognitive behavior and health as well as improving the community's overall economic development.
Although Water.org and the other organizations involved have made a big impact already, there is still much work to be done. The investments you make will help take those efforts deeper into Sub-Saharan areas that still have less than 40% of people with access to clean water and sanitation.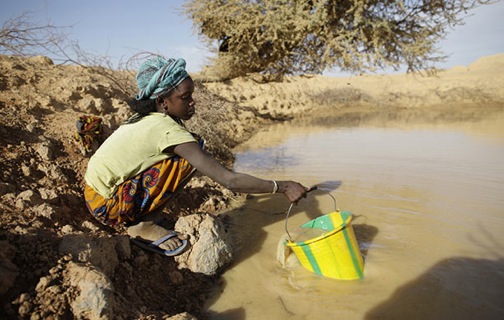 DONATE TIME ON WORLD WATER DAY
What does it take to turn around the situations in these rural communities? It takes digging wells and boreholes, harvesting rainwater, protecting springs, water filtering/purification, and building safe, affordable latrines.
The Water.org relief effort goes on location to work alongside community members, teaching them as they go so the communities can maintain these facilities on their own. Creating this sustainability allows them to pass down the values, begin educating at an early age and, in time, improve the the overall health of the village.
Get involved through any of the organizations participating in World Water Day.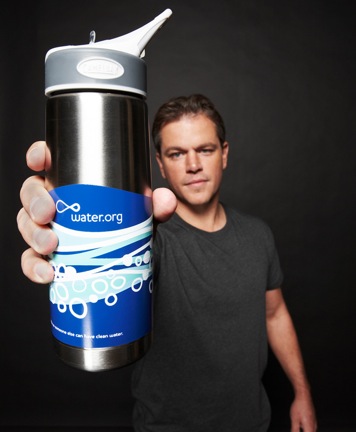 DONATE INFLUENCE ON WORLD WATER DAY



Half of the fight for global H2O equality is making sure that people know about the crisis. At the governmental level, the U.S. must allocate adequate funding to the countries that need it most and ensure that resources get to those places quickly.
On a more local level, you can get the word out about the crisis online via Facebook and Twitter by letting Water.org post to your wall with up to date quips, statistics and success stories.
It may be shocking to learn that more people in the world own a cell phone than own a toilet, especially since a lack of the latter is the leading cause of death in rural areas. But the key to change is to start making your own efforts now, while simple solutions are available.
With more help, organizations like Water.org can accomplish it faster. Visit them today to find out the best way for you to help, and visit the links below for more info! ­–Jenni Williams
If you enjoyed our story on World Water Day, you might also like:
Water Crisis Facts from Water.org
INTERVIEW: Water.Org Water Credit Director April Rinne
Water.org's Mission to Bring Fresh Water to the World