"You're Not Good Enough" & Other Lies
(Four months ago, on my 45th birthday, we published a post called 45 Things I Wish I Could Tell My Younger Self. That post has since become our most popular ever, with over 65,000 views. What follows is the first chapter of a book based on the post– part memoir, part self-help, part philosophical guide to happiness– which I hope to share with my daughter someday. We appreciate all constructive feedback!)
• • • • •
"The creative artist and poet and saint must fight the actual (as opposed to ideal) gods of our society– the god of conformism as well as the gods of apathy, material success, and exploitative power. These are the 'idols' of our society that are worshipped by multitudes of people." – Rollo May
In the beginning, we are each born whole, full of the magic and spark of creativity; full of awe and wonder; full of life and light.
To watch a young child explore the parameters of their existence, experimenting with the boundaries and discovering the outer limits of their imagination, is to witness the birth of self– a wholly original work of art upon the blank canvas of our souls.
But, all too often, in our attempts to nurture children and help them find the right path, we unwittingly imply that the path they might find and choose for themselves isn't good enough. And, while it may not be our heart's intent, the message that's ultimately conveyed is, "You're not good enough."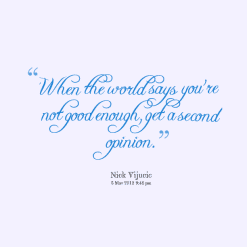 Whether it starts with our parents, television, or school, the path to conformity tends to begin early on in life, and it only gets worse once we enter the workforce. From the gender stereotyping of toys, to teachers that encourage us to color inside the lines (or insist that trees be green and skies be blue), the end of childhood begins the very first moment we're told that we're doing it wrong.
The more that message is conveyed, the less we dare to experiment with our boundaries; the less we explore our inherently creative imagination; the less we're able to listen to and trust our natural instincts. As a result, we start pre-judging our every move before we've even had a chance to consider its potential positive outcomes. We judge ourselves, and we judge those around us, for any signs of non-conformity.
This is great for creating a world filled with masses of diligent workers and avid consumers who follow orders and obey rules. But I'm not remotely convinced it creates the atmosphere of innovation and evolution that leads us to be a productive, progressive society… or truly happy as human beings.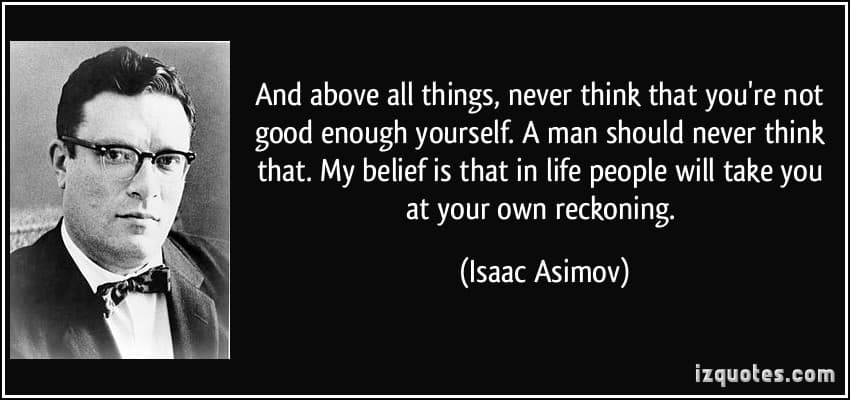 I was an only child until I was eight years old, and a latchkey kid from the time I was six.
After several years at Montessori School (which emphasizes the child's freedom, independence and individuality, with a hands-on, discovery-based approach to learning), I was a precocious kid, to be sure. Within a week of starting first grade, I was tested and immediately skipped to second. Good grades came easily, but I was frequently bored by the numbing routine of public school education, and I often withdrew into the expansive confines of my imagination.
I was a shy, creative boy by nature: At home by myself after school, I learned to entertain myself with games of pretend that lasted for hours on end. Even when I eventually found my tribe of friends in elementary school, I was always the sensitive one in our quartet, doted on by my mom and the teenage girls in the youth group my parents ran at our local Episcopal Church.
I was also increasingly frightened– scared of heights, scared of snakes, scared of my parents dying. I had recurring nightmares in which I was being chased by monster, dove head first into swimming pools that had been emptied of water, or was on an island surrounded by snakes and alligators. But, as I grew older, my biggest fear in life was not living up to the lofty expectations that had been placed upon me.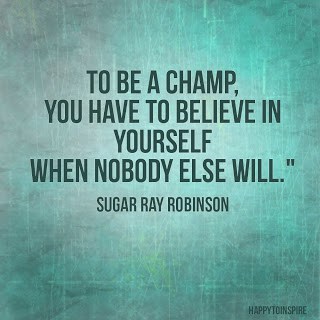 After my parents had twins and shouldered the financial burden of raising a family of five, I increasingly felt like I was a disappointment to them. No matter how hard I worked in school, how I excelled in my many extra-curricular activities, or how many chores I did when I got home, I never felt like it was good enough, or like I was good enough. The more my efforts to be a great kid went unrecognized, the more I began to doubt myself, my abilities, and my value as a human being.
When I was 15, our family moved from the inner city Atlanta neighborhood in which I'd grown up to a remote rural suburb full of closed-minded rednecks and proselytizing Bible-thumpers. A fan of new wave and punk music and fashion, I dressed like a Duran Duran/Adam Ant acolyte, and I stood out like a sore thumb. The fact that I was a dancer, a singer, and a member of the drama club definitely didn't help matters any.
I immediately drew the attention of three players from the school's extremely popular football team, who took it upon themselves to kick my ass regularly for having the gall to be weird. I was called "faggot" and punched on an almost daily basis, and nobody– not the coach who taught the class in which I was bullied, not the assistant principal, not my parents– seemed to care when I went to them for help.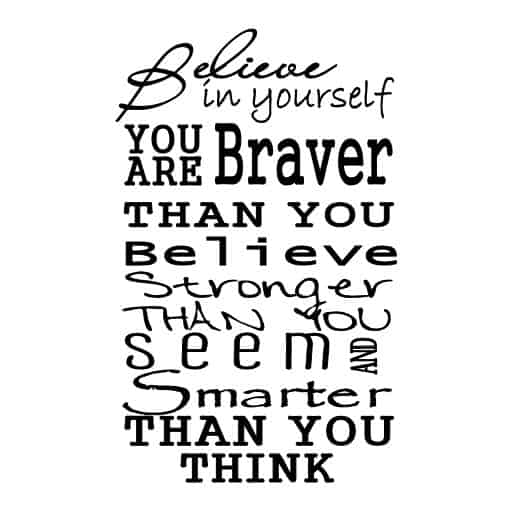 My father suggested I learn to defend myself, as if a 5'8" 15-year-old would have a chance against a bunch of 18-year-old, 200-pound linebackers. He even questioned my sexuality, directly asking me if I was gay. What he would never know is that I was crazy for a girl at my school, but I was too cowed by my own fear and feelings of inadequacy to tell her how I felt. I had no confidence in myself, no safe harbor to turn to, no way to escape the hell my life had become.
One afternoon, home alone, I found myself going into my parents' closet to find the pistol my father kept there. I pulled it from its case, contemplating its heft. I turned the magazine of bullets over and over in my hands, tears beginning to fall from my eyes as I pondered whether my life was worth living, whether I had anything to offer the world.
Right that very moment the phone rang, improbable though it may seem. It was one of my friends from school– a gorgeous girl from the drama club I pined after endlessly, but knew I could never have. She was calling to check on me because she'd sensed something seriously off about my mood that day. Now, 30 years later, I'm fairly certain that phone call changed my life.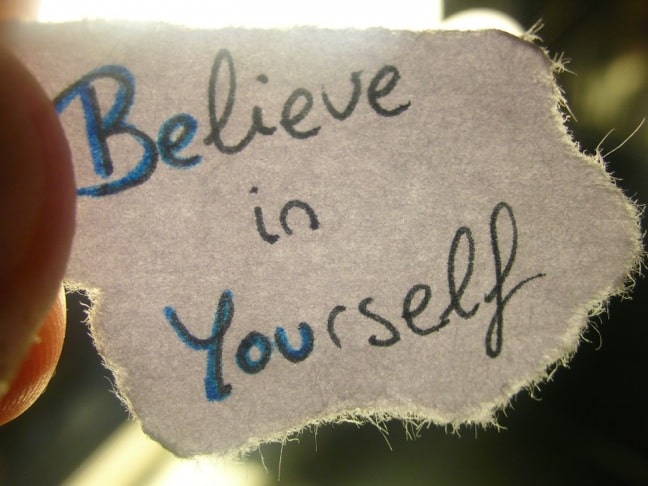 At some point in our lives­– perhaps many points– we're each called upon to make crucial decisions that inexorably alter the course of our path. To borrow a quote from The Shawshank Redemption, we either "get busy living, or get busy dying." And ultimately that decision is rooted in our own sense of self-worth.
Do we deserve to have the lives we've always dreamed of for ourselves? Or do we continue down dead-end roads that make us question our own sense of self-worth because of the way we see ourselves reflected in the judgmental eyes of others? Do we dare to blaze our own trails and take the road less traveled, or do we follow the well-trodden path of those who came before us?
I've had to answer those questions numerous times over the course of my life, and it hasn't always been easy. Years of mental, emotional and physical abuse leave you unable to trust your own gut instincts, much less the opinions of anyone else. But in the end, I stubbornly decided that I had to be true to the person I was deep down inside, even if nobody else in the world fully appreciated who that person was.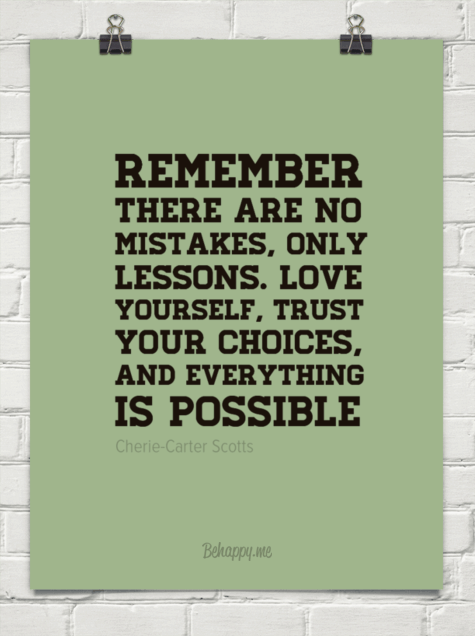 I didn't end up pulling the trigger on that fateful day, but it was hardly the end of my self-destructive behavior. There were toxic relationships, risky behavior, drugs/alcohol, homelessness, and a general lack of life direction to follow, later in my teen years. I went from acting out in a misguided attempt to get my parents' attention, to acting out in sheer rebellion against a life I loathed.
But eventually, I came to the realization that the only person truly suffering from my actions was me. I decided that my dreams, lofty and unconventional though they may have been, were worth fighting for. I decided that I would rather try, and fail, and try, and fail, a hundred times over again in search of a life I could be passionate about, than to have guaranteed success at a life others had chosen for me.
If I could go back in time to speak with my 15-year-old self, I'd tell him, "You are good enough, and anyone who suggests otherwise is simply a jerk." I'd tell him to believe in himself, even when nobody else does. I'd tell him that he's full of extraordinary magic, capable of making seemingly impossible dreams come true. And, most importantly, I'd tell him to love himself first before seeking love from others.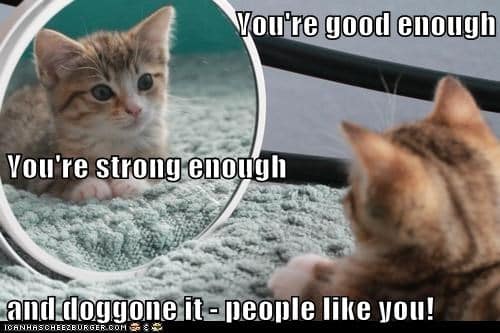 As far as I know, time travel technology isn't likely to make that scenario possible anytime soon. So, instead, I look to my daughter, who recently turned 12 and is entering that awkward stage where things began to go so wrong between my parents and I. I look into her shy, sensitive soul and I see myself. And there's a part of me that desperately wants to grab her in the protective safety of my arms and never let go.
But I don't. Instead, I tell her how much she is loved, what a great kid she is, how proud of her I am, how I'll always be there for her no matter how old she is, and how she can do anything she sets her mind to. I encourage her to challenge herself; to experiment with boundaries and discover the outer limits of her imagination; to dream big and be willing to fail over and over again, until she ultimately finds the path in life that is right for her. I try to give her everything I always wanted when I was her age, but so rarely received.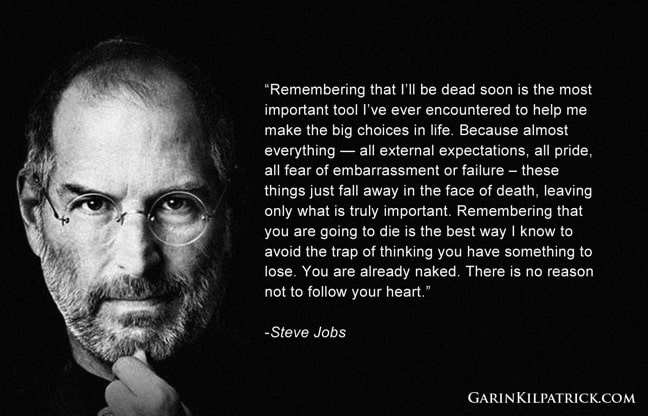 Even now, at 45 years old, I still encounter haters, naysayers and toxic human obstacles on a regular basis. The more successful and happy we become, the more people seem to want to tear us down with their words and actions. But, as I tell my daughter on a frequent basis, we can't control anyone but ourselves. All we can do is follow our passions where they may lead us, believe in ourselves, and trust the Universe to guide us along the way.
The truth is that "You're good enough" ultimately has to start from within. Love has to start from within. Healing has to start from within. And only once we've found a way to meet those needs internally can we begin to find the path in this life that is truly right for us. –by Bret Love
If you enjoyed reading "You're Not Good Enough" & Other Lies, you might also like:
How To Be Happier: 5 Secrets To Improvising Your Life
Family Traveling, & the Bonds We Make (or Break)
The Science of Happiness: Expressing Gratitude
There's Something About Mary: An Ode To Love