One of Alaska's biggest draws is their wealth of spectacular wildlife. At the 200-acre Alaska Wildlife Conservation Center, jaws tend to drop in awe… even those of longtime Alaskans who've studied Grizzly Bears and other native animal species up close.
With its mission to provide a refuge for orphaned, injured and ill animals who can't survive in the wild, this is Alaska's #1 wildlife attraction.
READ MORE: Alaskan Animals: 40 Species You Can See During An Alaska Vacation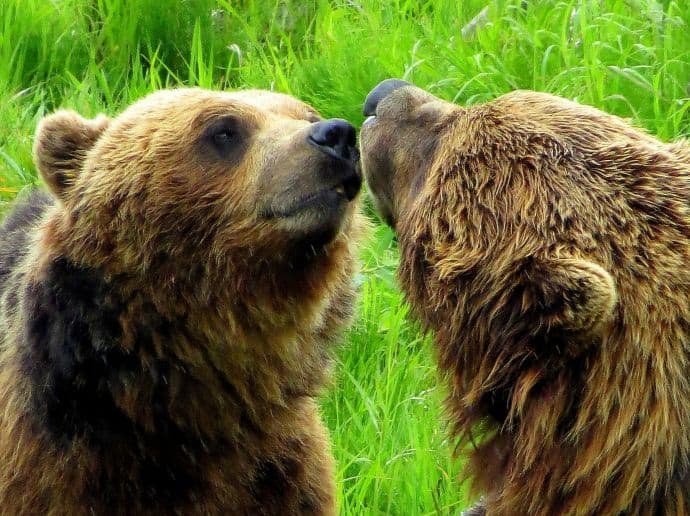 Set on the shores of Turnagain Arm, where it's surrounded by soaring mountains and glistening glaciers, the center provides a perfect setting in which to learn about Alaskan wildlife and experience some of North America's most majestic creatures up close.
READ MORE: Denali National Park, Alaska: Exploring America's Last Great Frontier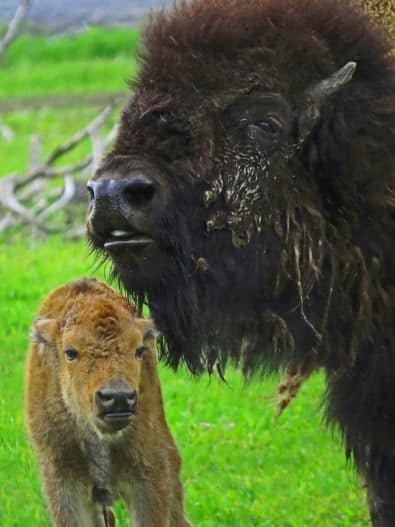 Wild Bison roam through 65 acres of tidal flat terrain in a program that will one day restore this species to the Alaskan wilderness.
Coyotes peer out from behind the brush. Porcupines are given sanctuary away from busy roadways.
Bald Eagles devour the remains of salmon left by a Grizzly Bear. And Alaskan Muskox are part of a successful breed and release program.
READ MORE: List of National Parks by State ("AMERICA'S BEST IDEA")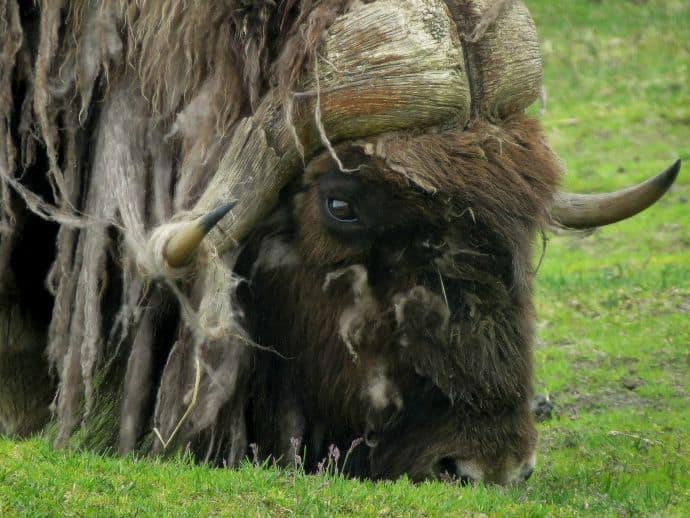 Once facing extinction, Alaska's Muskoxen population now exceeds 2500.
Viewing these animals in a terrain which mimics that of their natural habitat is an amazing opportunity for anyone traveling through Alaska, and a trip to the Alaska Alaska Wildlife Conservation Center is an incredibly memorable way to spend a day.
It's a unique opportunity to watch these animals display their natural "wild" behavior.
READ MORE: Tundra Animals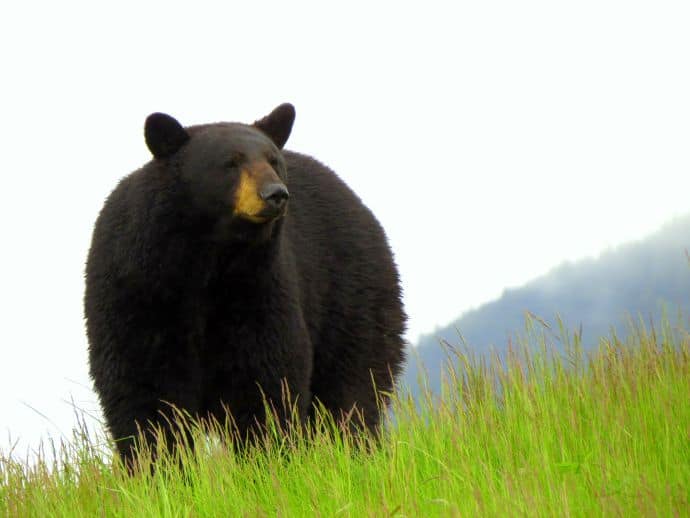 A non-profit organization dedicated to preserving Alaska's wildlife through conservation, public education and quality animal care, the AWCC takes in injured and orphaned animals year-round and provides them with spacious enclosures and quality animal care.
Animals that cannot be released back into the wild are given a permanent home at the center.
READ MORE: 10 Best National parks in USA for Wildlife Watching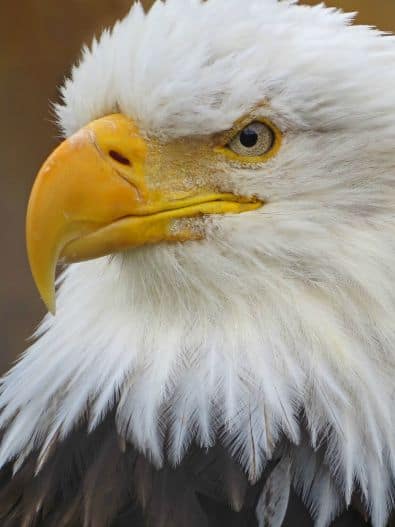 For instance, there's Adonis, a Bald Eagle who originally arrived at the AWCC in 1995.
Found near a remote village in Alaska, this beautiful bird had been shot and ultimately required full amputation of his left wing.
Even though it has been illegal to harm an eagle since the passage of the Bald Eagle Protection Act in 1940, an estimated 2,000–3,000 eagles are shot or poisoned in the United States each year.
Since Adonis cannot fly, the center has become his permanent home.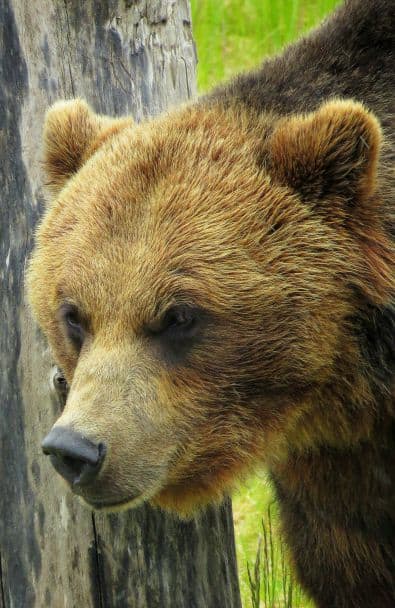 This attractive ursine is Hugo, a female Grizzly Bear born during the winter of 2000.
She was found that autumn alone on Hugo Mountain near Kotzebue, Alaska by two men riding snowmobiles. A small cub at the time, Hugo was miserable, with hundreds of porcupine quills embedded in her paws.
She was severely dehydrated, malnourished and unable to walk or eat. She was immediately transported to the AWCC for care and treatment, and now makes her permanent home here.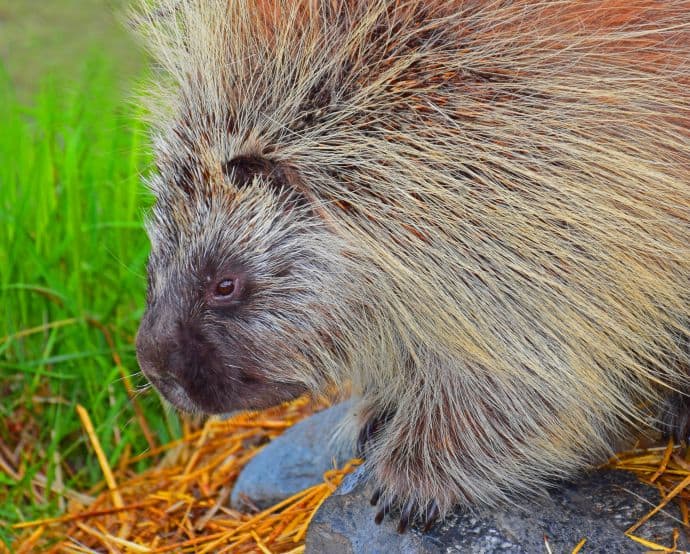 There are many more stars of the AWCC show, with just a few of our favorites featured in these photos.
The animals are located in different areas, which are grouped around several loop roads.
Many visitors will first drive around to get their bearings of the facility, though it's just as easy to park at the gift shop and walk.
Each habitat area has a helpful sign explaining the history and habits of each particular animal.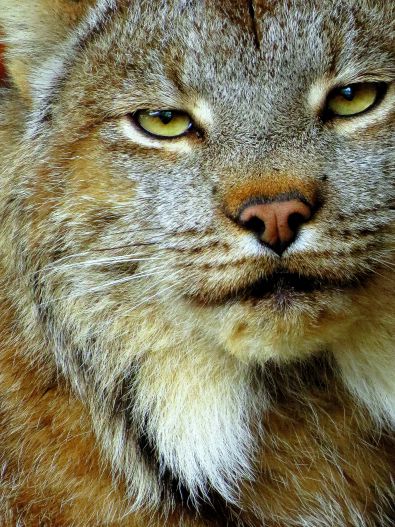 Fun fact: Many of these beautiful creatures are not only given a second chance at life, but a chance at becoming Hollywood stars, too!
When a scripted scene in TV or film requires wildlife to appear in certain locations at certain times, directors face a challenge.
Stalking an unsuspecting wild animal in Alaska is neither safe for the film crew or the animal.
But the AWCC has met a variety of production needs for over 10 years, and has been called on to assist in productions ranging from commercials to TV, feature and documentary films.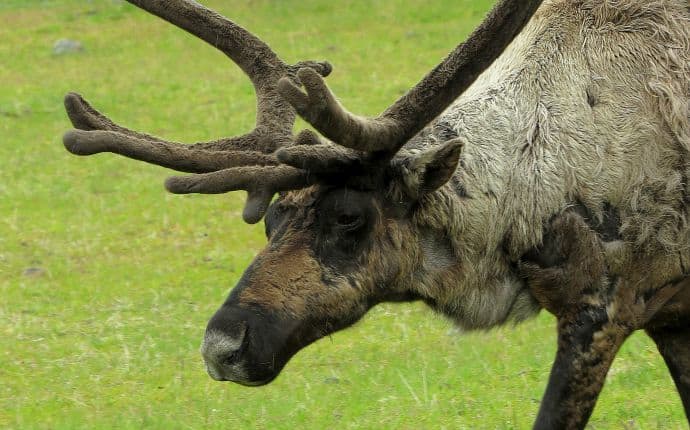 The filming of Into the Wild (the 2006 feature directed by Sean Penn about the extraordinary life of Christopher McCandless), for instance, required the transportation of a bull moose, caribou and calf, porcupine, bald eagle, pheasants and red squirrels to film on location off of the Denali Highway near Cantwell.
One scene involved a character shooting a moose with a rifle, partially butchering it, then coming back later to find the carcass had gone rancid and scavengers had taken over.
Filming this scene in the wild without using captive animals would've been impossible (and unethical).
READ MORE: 10 Travel Books that Inspired My Love of Adventure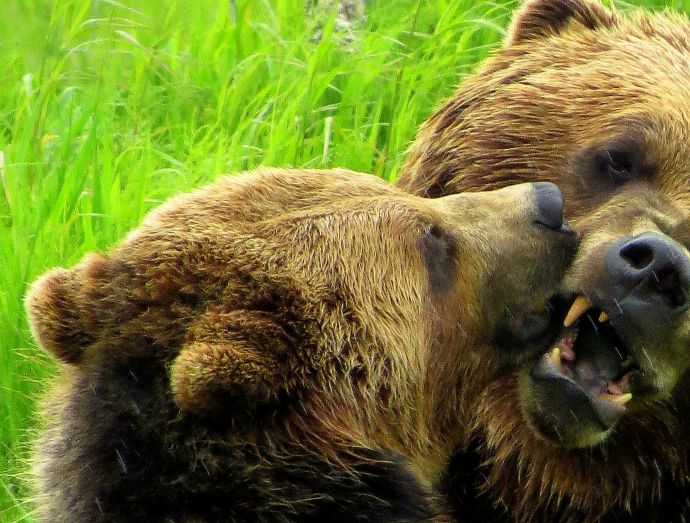 Grizzly Bear kissThe Alaska Wildlife Conservation Center provided the live bull moose for the scene, which was switched out with a road-killed moose for the butchering scene.
There was just one problem: The road-killed moose was actually a female cow. But with some assistance from the props department, synthetic antlers were quickly made.
Adonis, the AWCC's resident bald eagle, was brought in to scavenge the remains.
To get to the Alaskan Wildlife Conservation Center, just take the highway south out of Anchorage and go 11 miles past the Girdwood turnoff.
It is well sign-posted, and will be there on your right after a train station on the left. Admission is to the center is $12.50 per adult and $9 for youth aged 13–18. Children 12 & under are free. –by Meg Jerrard; photos by Mike Jerrard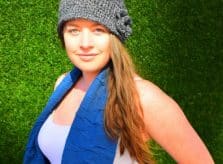 Megan Jerrard is an Australian Journalist, and the founder and Senior Editor of Mapping Megan, an award-winning travel blog bringing you the latest in adventure travel from all over the globe. With a mission to inspire others to embark on their own adventure, Megan and husband Mike believe that travel has the potential to inspire change in people, and in turn inspire change in the world. They embraced travel as a lifestyle in 2007, and are dedicated to documenting their journey and observations through entertaining, candid articles and brilliant photography. You can follow their journey on Facebook, Twitter, Google+, YouTube, Pinterest and Instagram.
If you enjoyed Alaska Wildlife Conservation Center, you might also like:
Denali National Park, Alaska: Exploring America's Last Great Frontier
Churchill: Into the Wild of Manitoba
Churchill: Polar Bear Fight
Churchill: Polar Bear Photo Gallery
INTERVIEW: Defenders Of Wildlife Wolf Conservation Expert Suzanne Stone