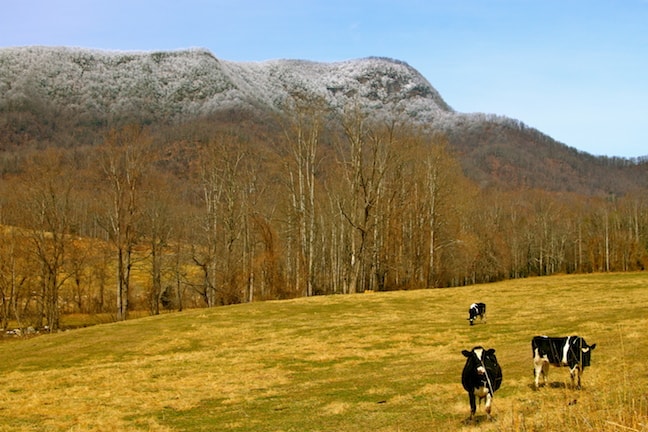 Top 5 Ecotourism Attractions in
Asheville, North Carolina
With its historic art deco buildings, hip indie sensibilities and thriving restaurant scene, Asheville, North Carolina is a burgeoning progressive Mecca in the traditionally conservative Southeast.
With a tiny population of just 84,000, the city has earned comparisons to hipster hotbeds such as Portland (another mountain town famous for its gorgeous natural surroundings, thriving cultural scene, and forward-thinking environmental consciousness).
Nicknamed "the Land of the Sky," this eclectic, colorful community is surrounded by some of America's most unspoiled natural beauty, which turns truly spectacular as the autumn colors change.
Here are five of our favorite Asheville ecotourism attractions, all located within an hour's drive of the city.
READ MORE: Blue Ridge Mountains Travel Guide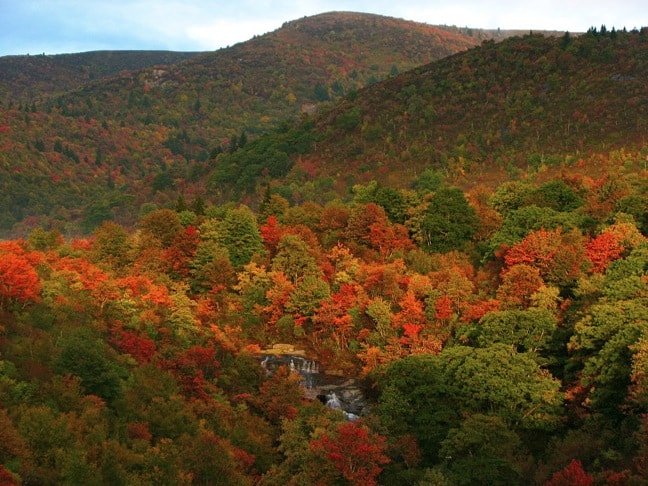 Originally known as the Appalachian Scenic Highway, this 469-mile road was built back in the 1930s to connect North Carolina's Great Smoky Mountains National Park with Virginia's Shenandoah National Park. With remarkable vistas (particularly in late October, when the autumn colors reach their peak), historic landmarks such as the Daniel Boone Native Gardens and the Hickory Ridge Homestead, and thousands of wildlife species, this iconic scenic road offers a taste of unspoiled Americana at its finest. No wonder it has been the U.S. National Park System's most visited attraction nearly every year since the mid-1940s.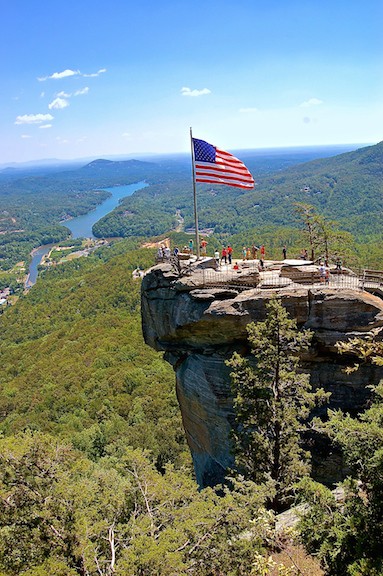 Located about 25 miles from Asheville, this relatively new North Carolina State Park (established in 2007) was made famous by the 1992 film adaptation of The Last of the Mohicans, much of which was filmed there. The 5,942-acre park is home to extensive hiking trails, diverse forests, rare flowers, endangered bats and salamanders, various birds (including peregrine falcons), a balancing rock known as Devil's Head, and the dramatic 404-foot drop of Hickory Nut Falls. But its signature feature is its namesake, the 315-foot tall granite formation known as Chimney Rock, which offers elevator access and spectacular views of the surrounding scenery.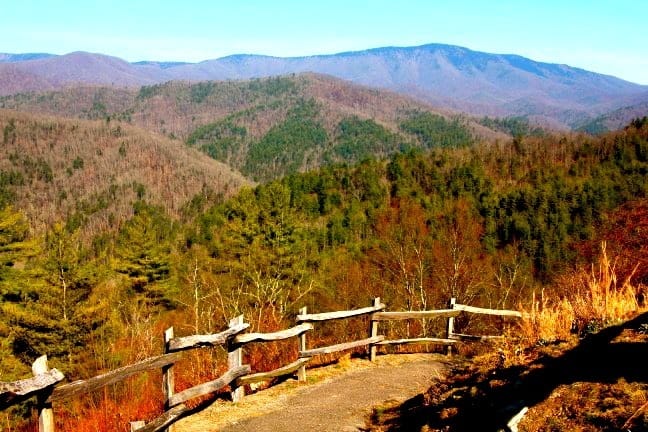 Established in 1940, the most visited U.S. National Park (attracting around 9 million people annually) is also among its most beautiful. Approximately 95% of its 522,419 acres are lush green forests teeming with flora and fauna, with 10,000 plant and animal species that include black bears, deer, birds and more. There are also 16 mountains in the park with summits of 6,000 feet or more; nearly 900 miles of hiking trails; and driving tours that provide gorgeous views at places like Cade's Cove and Newfound Gap Road. Autumn is the perfect time to visit, not only because of cooler weather and richer colors, but because the famous Cataloochee Valley elk herd is in rut.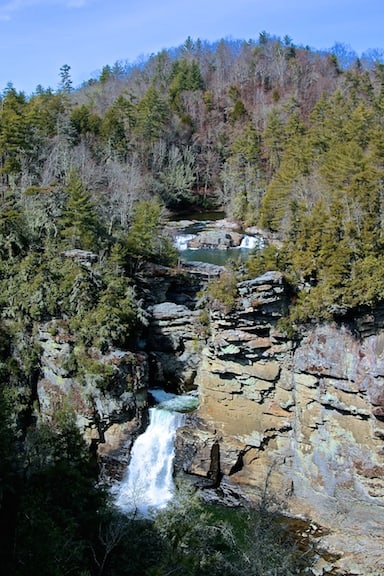 Known as "the Grand Canyon of North Carolina," the 11,786-acre Linville Gorge is one of only two wilderness gorges in the Southern U.S. At its base– a hardy 1,400-foot hike down the ridge– lies the Linville River, which is well-stocked with brown, brook and rainbow trout and is a haven for fly-fishing enthusiasts. You might also see bears, fox, hawks, raccoons or will turkey along the way. The area's standout attractions include the river-fed 45-foot drop of Linville Falls; Wiseman's View, a rock outcropping that provides an exceptional overview of the gorge interior; and Linville Caverns, a privately-owned cave with an impressive bat colony.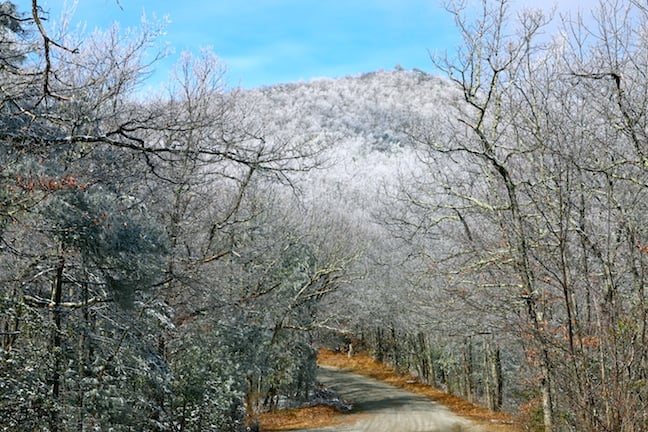 One of the first national forests established in the eastern United States, Pisgah encompasses more than 510,000 acres (46,000 acres of which are old-growth forest) of the southern Appalachian Mountains, and includes parts of the Blue Ridge and Great Balsam mountain ranges. This was the original site of the Biltmore Forestry School, the first school of forestry in North America, which was founded on George W. Vanderbilt's Biltmore Estate in 1898 and is now on the National Register of Historic Places. The forest's other attractions include several long-distance hiking trails (including the Appalachian Trail), camping, waterfalls and a diverse array of wildlife. –Bret Love
If you enjoyed our story on the Top 5 Ecotourism Attractions in Asheville, you might also like:
NORTH CAROLINA: Alligator River National Wildlife Refuge
NORTH CAROLINA: Asheville's Green Restaurants Scene
NORTH CAROLINA: Hang Gliding the Outer Banks
NORTH CAROLINA: Greensboro Travel Guide
NORTH CAROLINA: Great Smoky Mountains National Park