Though the inarguably grand US National Parks tend to steal most of the headlines, America has over 150 National Forests.
These designated wilderness areas comprise nearly 200 million acres– more than twice the size of the national parks. And much like the parks, our US National Forests offer a wonderful array of outdoor activities.
Some of the nation's best hiking trail systems are found in these US forests. They have gorgeous campgrounds. There are also plenty of other recreational endeavors, including fishing, hunting, kayaking, and educational programs.
For those who love exploring the wilderness, camping and hiking their way across the US, don't overlook the vast National Forests in America.
The following US National Forests are some of our favorites, with thousands of acres of beautiful woodlands and grasslands to explore.
READ MORE: 20 Biggest Forests in the World (For Your World Travel Bucket List)
National Forests in America Guide
Northeast Forests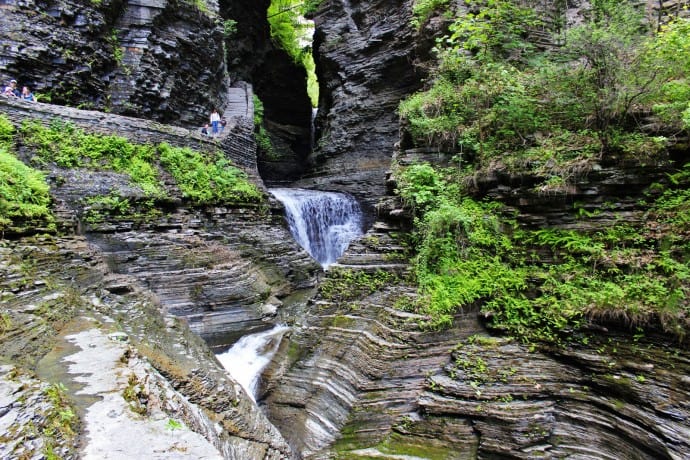 1. Green Mountain National Forest & Finger Lakes National Forest
Boasting over 400,000 acres of wilderness, Green Mountain National Forest is the state of Vermont's only national forest.
Nearby Finger Lakes National Forest (16,000 acres) is the state of New York's lone national forest.
Within each of them, you'll find dozens of hiking trails suitable for both day hikes and backcountry trekking.
There are countless opportunities for camping, horseback riding, skiing, and cycling. With the correct licenses, visitors can also hunt and fish within the forests' boundaries.
Both GMNF and FLNF have loads of ponds, lakes, mountains, and waterfalls, not to mention eight congressionally designated wilderness areas to explore.
READ MORE: Finger Lakes Waterfalls: A Visitors Guide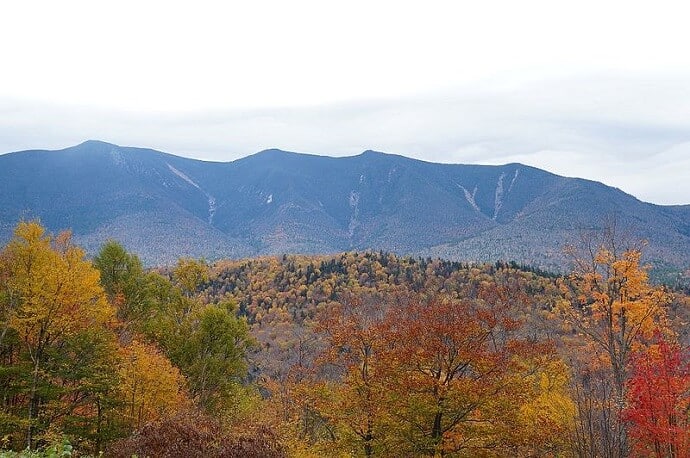 2. White Mountain National Forest
An expanse of over 800,000 acres that extends through New Hampshire and into Maine, White Mountain National Forest was cut down for lumber in the late 1800s, but has since made an impressive recovery.
Located along the Appalachian Trail, WMNF is popular for hiking as well as for scenic drives to see the colorful fall foliage.
Tons of recreational activities are available in the forest, including snowshoeing, skiing, fishing, biking, hiking, hunting, swimming, and canoe trips. There are over 1200 miles of trails here, and 23 differnt campgrounds.
White Mountain National Forest is also an amazing place for wildlife. Moose, deer, and black bears are commonplace, and there are even peregrine falcons—the fastest animal in the world—living on some of the cliffs.
READ MORE: The 15 Best Camping Tents for Families
Southeast Forests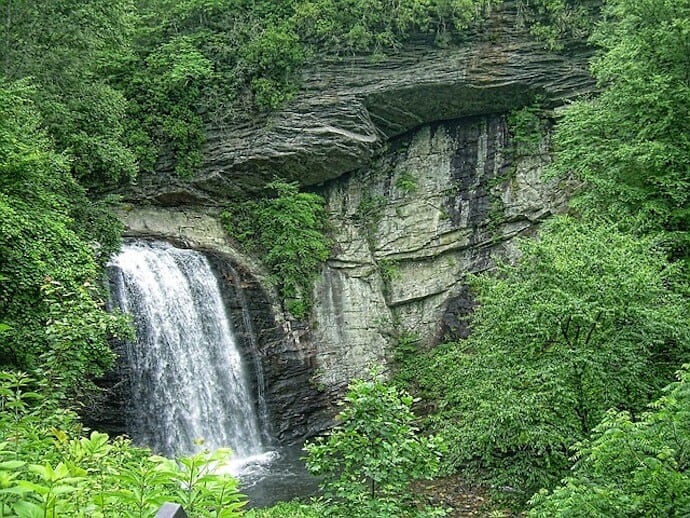 3. Pisgah National Forest
Encompassing more than half a million acres, Pisgah National Forest is home to some of the best Western North Carolina waterfalls.
They can be visited by either hiking the Appalachian Trail or by car, stopping at the various Blue Ridge Parkway Overlooks along the way.
In addition to top notch hiking trails and scenic driving routes, Pisgah National Forest offers towering mountain peaks, staggering scenic vistas, and pristine hardwood forests.
This wilderness area includes nearly 50,000 acres of true old growth forest (never logged), where visitors can backpack, rock climb, fish, and mountain bike.
The forest also passes through popular tourist destinations like Asheville, Brevard, and the Biltmore Estate. It is entirely contained within the state of North Carolina.
READ MORE: Exploring the Pisgah National Forest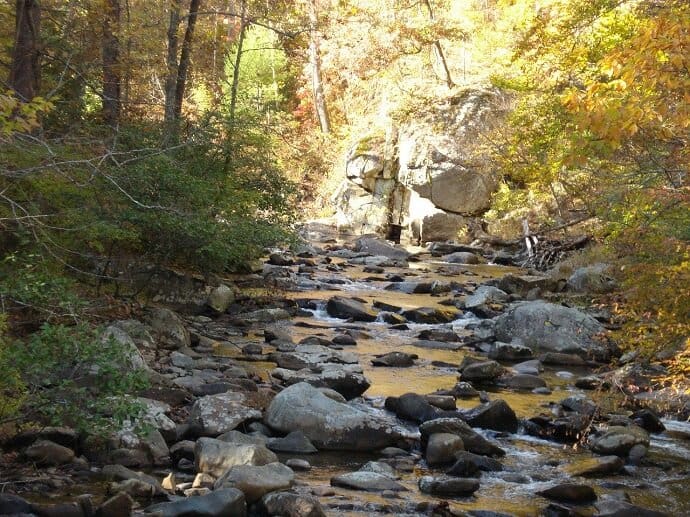 4. George Washington & Jefferson National Forests
Primarily located in Virginia, with outcrops in Kentucky and West Virginia, George Washington National Forest and Jefferson National Forest were officially combined in 1995. Together, they comprise some 1.8 million acres of rugged wilderness!
The forest is home to over 2000 types of plants and trees, nearly 500 species of animals, and over 2300 miles of year-round streams.
They encompass the Appalachian Mountains, the Shenandoah River, and the Cumberland Plateau. Additionally, there are 3 scenic byways, 23 designated wilderness areas, and 12 National Recreation Trails within their boundaries.
Other recreation activities include camping, hiking, fishing, hunting, winter sports, water sports, picnicking, horseback riding tours, hang gliding, OHV (Off-Highway Vehicles) exploration, and more. There are even beaches!
READ MORE: Pleasure House Oysters Helps Restore Chesapeake Bay, Virginia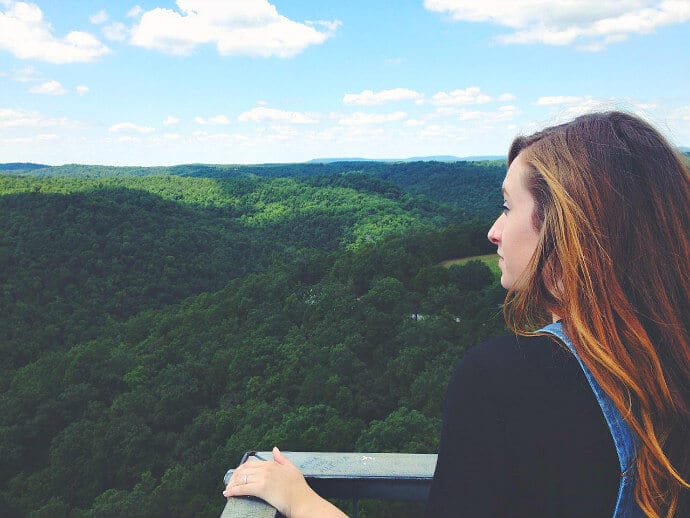 5. Ozark – St. Francis National Forest
Protecting some 1.2 million acres, the Ozark National Forest took on the smaller (22,600 acres) but tremendously diverse St. Francis National Forest as a partner in namesake.
The Ozarks are covered in oak and hickory hardwood forests, with more than 500 species of trees and shrubs. The forest dips down to Buffalo National River, stretches through 16 counties, and contains five designated wilderness spots.
On the eastern edge, in St. Francis National Forest, visitors can explore the shoreline of the mighty Mississippi River.
Camping and canoeing in the area are top-notch, and there are wonderful horse trails and ATV tracks to explore. Ozarks Highland Trail, a hiking route, stretches for 165 miles across the forest.
READ MORE: The Longest Rivers in the World
Midwest Forests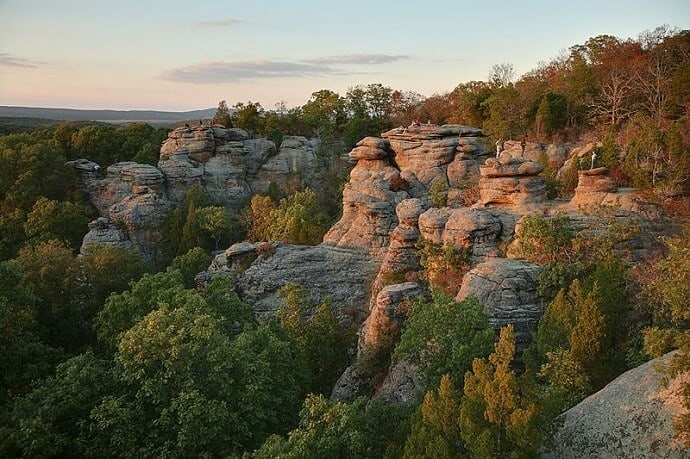 6. Shawnee National Forest
Covering just under 300,000 acres in Southern Illinois, Shawnee National Forest is nestled between the Ohio and Mississippi Rivers.
The forest contains several distinct ecological regions, including wetlands, hardwood forests, deep canyons, and rugged bluffs.
Shawnee National Forest features Cedar Lake, which is available for boating, fishing, kayaking, and other water recreation. It's also home to the Little Grand Canyon, which has a 3-mile trail at the base of the 300-foot bluffs.
With 7 wilderness areas, 2 scenic drives, and historical markers for the Native American Trail of Tears and Underground Railroad, there is a lot packed into this relatively small national forest.
READ MORE: Facts About Deforestation & Its Effects on Environment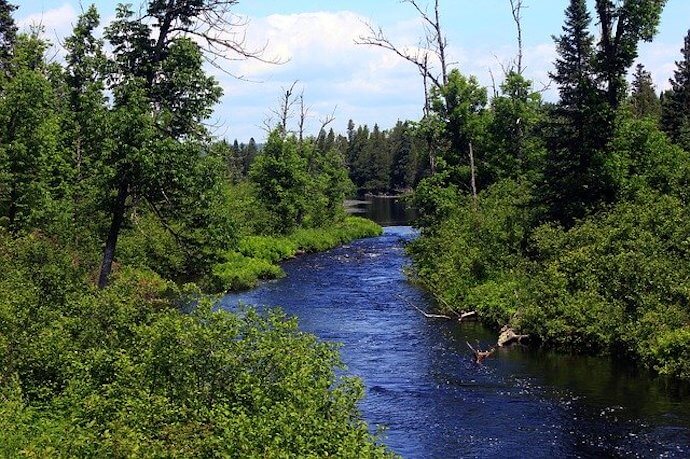 7. Superior National Forest
With a combined 3 million acres of water and land, Superior National Forest in Minnesota has nearly 700 square miles of lake and over 2,000 miles of freshwater streams.
Needless to say, it's renowned for its water-based recreation opportunities.
In the water, anglers seek lake trout, brook trout, rainbow trout, and brown trout, as well as walleye, northern pike, and smallmouth bass.
In the forest, Black Bears, Deer, Moose, and some 300-400 Gray Wolves roam a terrain littered with evergreens like spruce, pine, and fir.
Around a third of the forest lies within the Boundary Waters Canoe Area Wilderness, where visitors can enjoy over 1000 lakes and streams, 2200 primitive campsites, and 1500 miles of canoe routes.
READ MORE: 20+ Camping Tips & Tricks for Responsible Travelers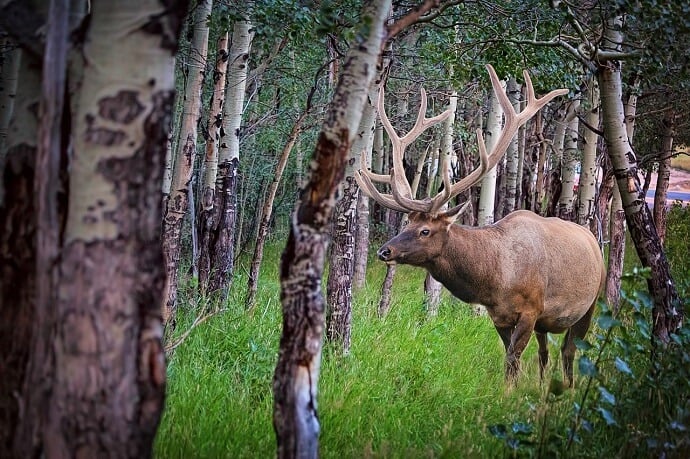 8. Chequamegon-Nicolet Forest
Occupying roughly 1.5 million acres in Wisconsin, Chequamegon National Forest and Nicolet National Forest are technically two separate forests. But they've been managed as one since 1993.
Recreational activities within these Midwestern forests include camping, hiking, fishing, cross-country skiing, and snowmobiling.
Both forests are replete with wildlife, including reintroduced Wolves and Elk, as well as Moose, Black Bears, Pheasant, Grouse, Wild Turkeys, and more. It's also a great spot for birdwatching.
Designated wilderness areas within these forests include Porcupine Lake Wilderness and Rainbow Lake Wilderness in Chequamegon, and Black Jack Springs Wilderness, Headwaters Wilderness, and Whisker Lake Wilderness in Nicolet.
READ MORE: 10 Best National Parks in the USA for Wildlife Watching
Mountain Forests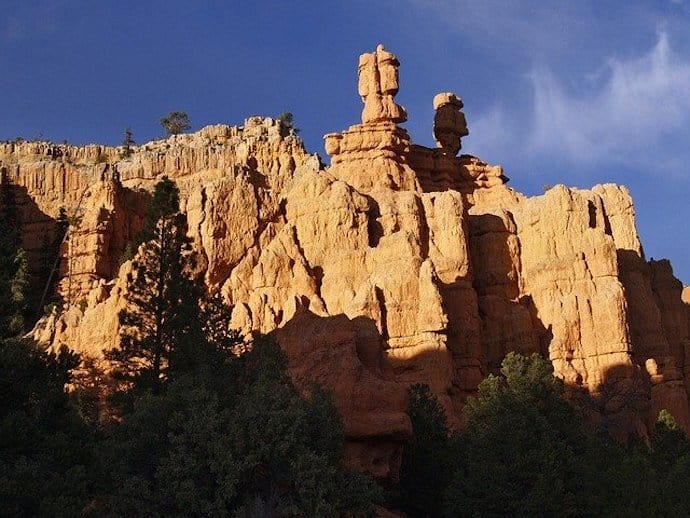 9. Dixie National Forest
At close to 2 million acres, Dixie National Forest sprawls 170 miles across Southern Utah, near landmarks like Bryce Canyon National Park, Zion National Park, and Monuments Valley.
Dixie National Forest provides similarly out-of-this-world scenery. Located in a hot desert, its flora consists of tough and sparsely placed plants such as low-lying juniper and pinyon pine.
As the altitude increases and the winter cold becomes more extreme, trees like aspen, spruce, and fir start to take over. Regardless, it's the rock formations that really steal the show here.
Dixie has four distinct geographic regions, including Boulder Mountain, which is among the largest high-elevation plateaus in the US. Hundreds of small lakes also dot the landscape up there.
READ MORE: List of US National Parks by State (An Epic Guide)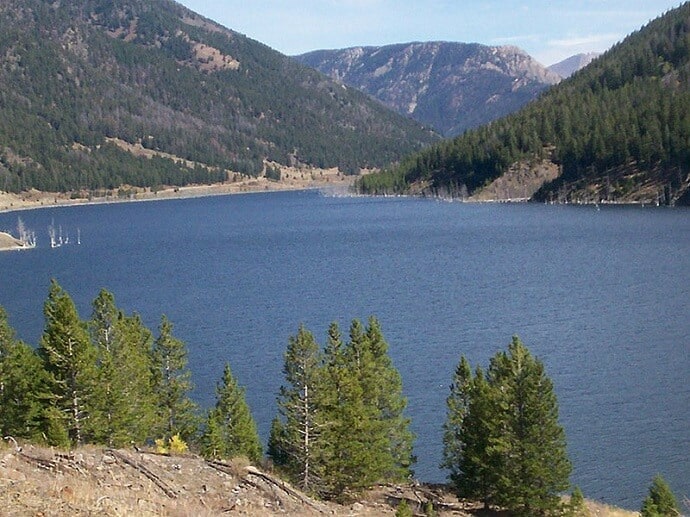 10. Custer Gallatin National Forest
Surpassing 3.1 million acres, Custer Gallatin National Forest in Montana is widely considered the gateway to Yellowstone National Park.
Among the premier sites in CGNF are Beartooth Scenic Byway, Earthquake Lake, Capital Rock and the Castles. You'll also find close to a million acres of the high-elevation Absaroka-Beartooth Wilderness Area, where 20 different peaks stretching over 12,000 feet tall.
CGNF is great for hiking and biking, camping and climbing, skiing and OHVing, and learning.
It's important to remember that this forest enters the realm of Grizzly Bears, so appropriate respect and caution is non-negotiable. It's also okay to be sensibly excited by a chance sighting!
READ MORE: The 35 Best Daypacks for Travel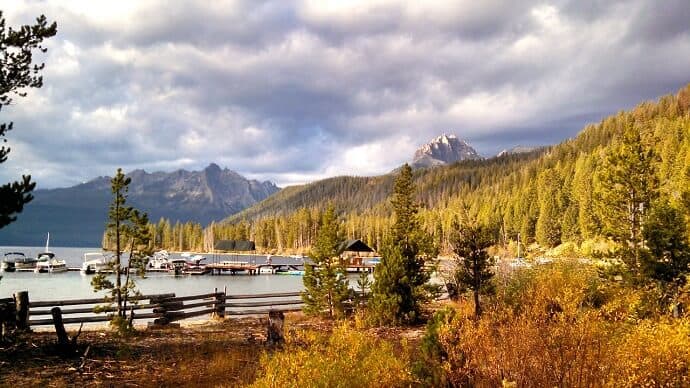 11. Sawtooth National Forest
Over 95% of Sawtooth National Forest's 2.1 million acres is located in Idaho, with just a smidge in northeastern Utah.
Originally named Sawtooth Forest Reserve by Theodore Roosevelt in 1905, Sawtooth National Forest is now managed as four separate wilderness areas.
There are wide-ranging possibilities for recreation, from very primitive exploration in the Sawtooth National Recreation Area to highly developed sporting on Redfish Lake.
About 50% of Sawtooth National Forest is woodland, with 7600 acres occupied by 1100-plus lakes and 7500 miles of streams and rivers running through the park. It also contains 1500 known heritage sites.
Less than half of the Sawtooth National Recreation Area actually lies in the National Forest. The bulk of it is in neighboring Boise National Forest, with a little in Salmon-Challis National Forest.
READ MORE: The 15 Best UNESCO World Heritage Sites in the USA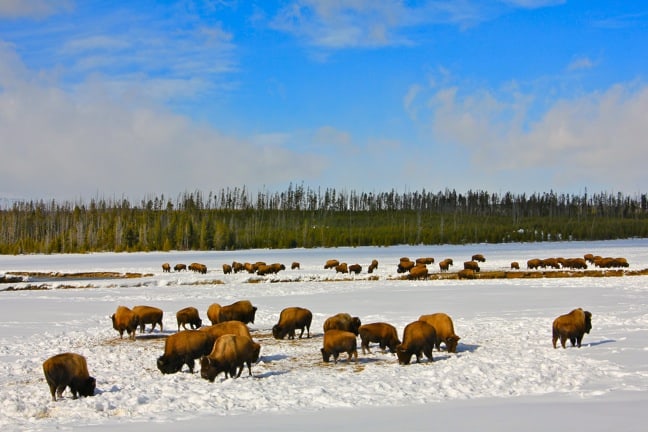 12. Bridger-Teton National Forest
Located in between the highly esteemed Yellowstone National Park and Grand Teton National Park, Bridger-Teton National Forest should not be overlooked.
With 3.4 million forested acres that are part of the Greater Yellowstone Ecosystem, it ought to be hard to miss.
This stunning US Forest has 40-plus peaks standing over 12,000 feet. It's home to 1500 lakes; the headwaters of the Yellowstone, Green, and Snake Rivers; and seven large glaciers.
Over 2000 miles of trails and dozens of drive-up campgrounds run through the largely evergreen and aspen forest, which is home to Grizzlies, Wolves, Ferrets, Elk, Moose, Bison, and Pronghorn.
Regardless of the time of year you visit Bridger-Teton, it's best to be prepared for freezing temperatures at night. During the winter, evenings can see the thermometer dip below -50ºF!
READ MORE: Wildlife in Yellowstone National Park's Lamar Valley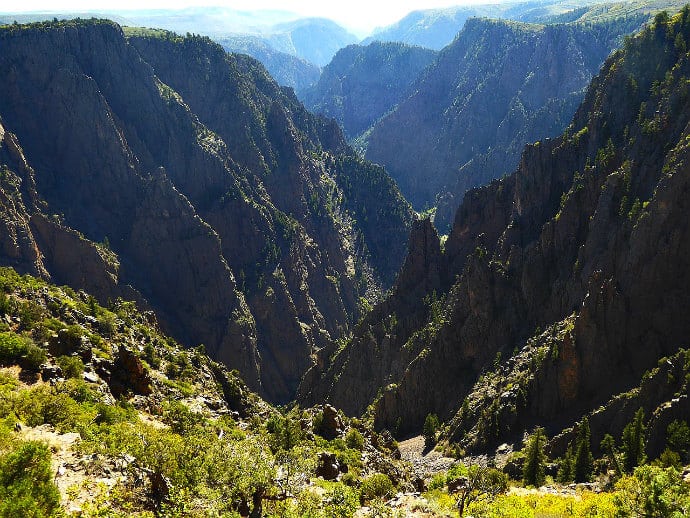 13. Gunnison National Forest
Colorado is replete with numerous notable national forests (and national parks, for that matter). So it's ridiculous to have to settle on just one for this list.
But if you only have time to explore one of Colorado's gems, make it Gunnison National Forest, which covers over 2500 square miles of the Colorado Rockies' western slopes.
Managed in conjunction with Grand Mesa National Forest & Uncompahgre, the trio offers 3,000 miles of trails for hiking, lots of mountain and rock climbing, and a glut of bike-friendly routes.
Hunters and anglers will find ample opportunity here, and there are plenty of tracks for off-road vehicles. Over 300 lakes and 3600 miles of streams allow for boating as well, both motorized and non-motorized.
In addition to Grand Mesa & Ucompahgre in the west, Gunnison National Forest is bordered by three other national forests: White River to the north, Rio Grande to the south, and San Isabel to the east. This location is why it got selected as our go-to choice in Colorado.
READ MORE: DIY Mesa Verde Tours: How to Explore the National Park on Your Own
Southwest Forests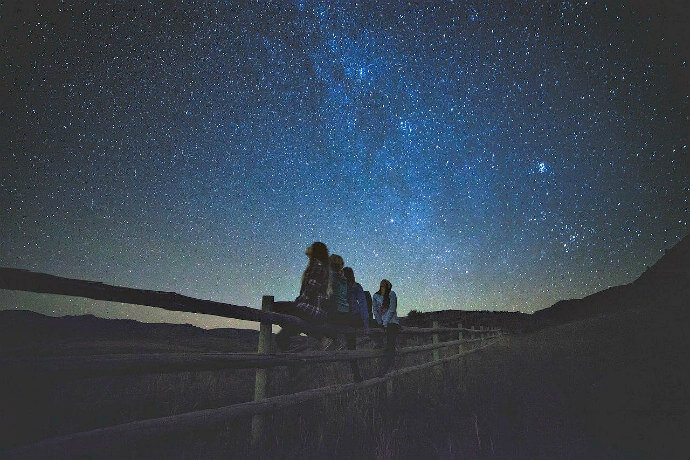 14. Cibola National Forest
Spreading into three states (New Mexico, Oklahoma, and Texas), Cibola National Forest encompasses well over 1.6 million acres.
Most of it is officially designated as National Grasslands, including Rita Blanca, Black Kettle, McClellan Creek, and Kiowa.
In additions to grasslands, Cibola National Forest has several mountain ranges to explore, including the Zuni Mountains, Gallinas Mountains, and San Mateo Mountains.
The ecology ranges from full-on desert (the Chihuahuan Desert) to sub-Alpine forests with plenty of spruce and fir. Native animals include Black Bears, Cougars, Prairie Dogs, and Pronghorn.
Cibola National Forest is used for picnicking, backpacking, skiing, and horseback riding. It's a great place for wildlife, as well as star-gazing at the Magdelena Ridge Observatory.
READ MORE: 40 Best Backpacks for Travelers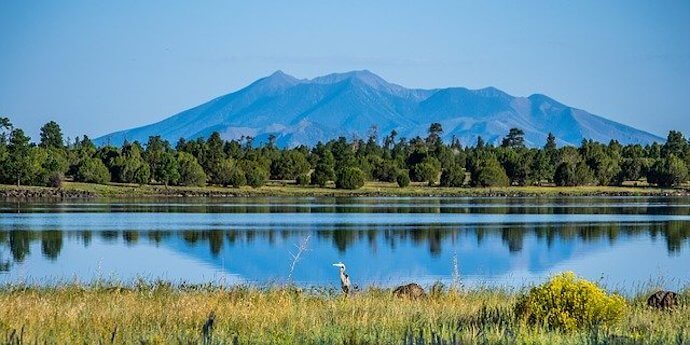 15. Coconino National Forest
Established as San Francisco Mountains National Forest Reserve in 1898, Coconino National Forest occupies just under 2 million acres of forest near Flagstaff, Arizona.
The landscape within Coconino ranges from desert to ponderosa pine forest to alpine tundra.
There are ten designated wilderness areas in (or partially within) Coconino National Forest. A large portion of the forest is on a plateau at about 7,000 feet above sea level, part of the largest ponderosa pine forest on the continent.
In the forest's northern region, the San Francisco Peaks are a collection of volcanic summits, including Humphrey's Peak, the highest spot in Arizona (12,633 ft).
Natural lakes, meadows, mesas, and canyons make this a beautiful park to explore, and they provide a diverse collection of vistas to enjoy.
READ MORE: How to Design & Plant a Permaculture Food Forest
Western Forests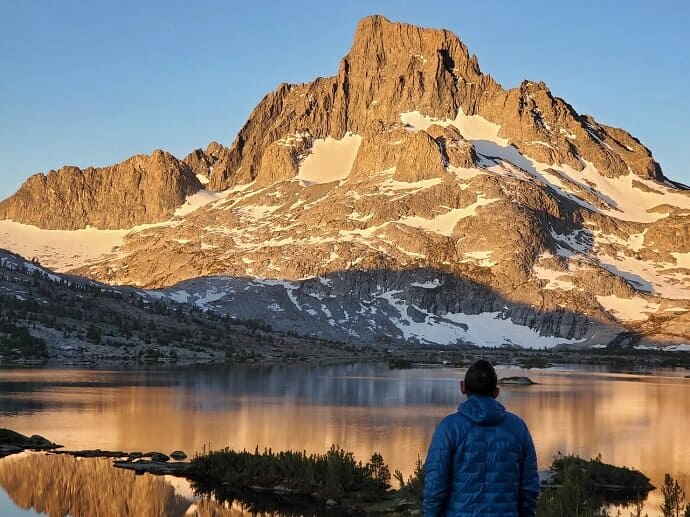 16. Sierra National Forest
Like Colorado, California is full to bursting with National Parks and National Forests. So, once again, it's difficult to settle on just one.
Sierra National Forest was originally established on over 6 million acres, but the southern half of it was later reimagined as Sequoia National Forest, Kings Canyon National Park, and Sequoia National Park. Oh yes, and it's right next to Yosemite National Park, too!
In other words, the mere 1.3 million acres that remains as Sierra National Forest is obviously stunning. It has a full range of biotic zones, from foothills to alpine.
Amongst its collection of wilderness areas are the famed Ansel Adams Wilderness and John Muir Trail & Wilderness. Here, trees and mountains tower, lakes and campgrounds dot, and rivers and trails slice through the landscape.
With redwoods and sequoia in adjacent parks, Sierra National Forest highlights one of California's (and the United States') most treasured natural expanses.
READ MORE: Avenue of the Giants: Scenic Drive Through California's Redwoods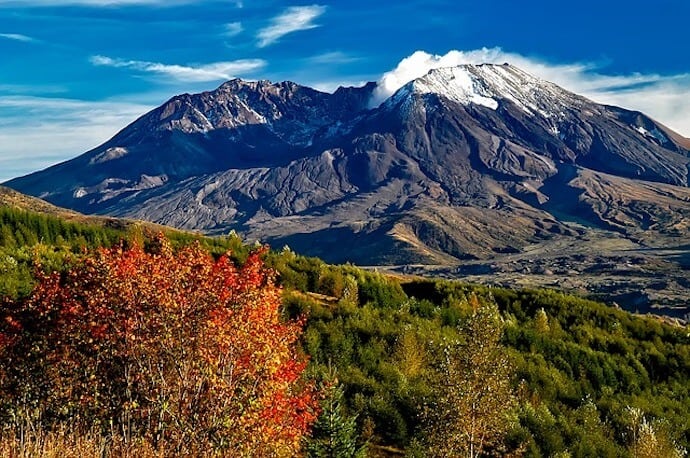 17. Gifford Pinchot National Forest
Much like California and Colorado, Washington has a dense thicket of national forests to enjoy.
Gifford Pinchot National Forest is one of the oldest forests in the United States, and its 1.3 million acres of wildlands includes the St. Helens National Volcanic Monument.
GPNF has seven wilderness areas, extending from Mount Rainer National Park in the north to the Columbia River in the south. It also offers several glaciers, old growth forests, volcanic peaks, and mountain meadows to explore.
Additionally, there are seven rivers in the forest and nearly a dozen named creeks, not to mention over 20 beautiful lakes.
Hiking and especially fishing are popular activities here. But the Johnson Ridge Observatory and Coldwater Ridge Visitor Center (focusing on Mount St. Helens) can steal the show.
READ MORE: Top 10 Volcanoes in the World For Your World Travel Bucket List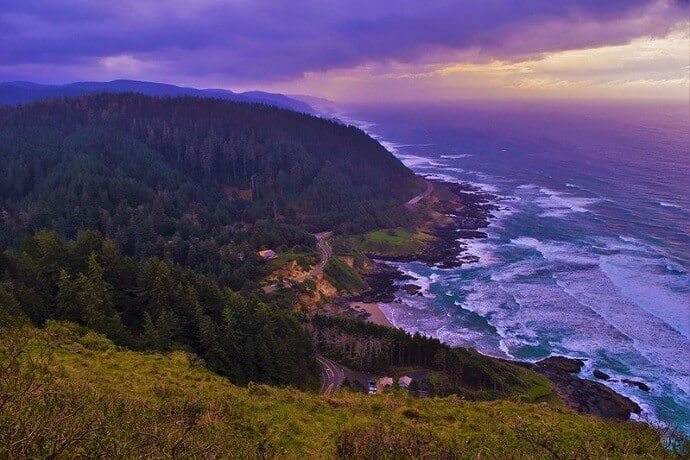 18. Suislaw National Forest
Located on the Pacific Coast of Oregon, Suislaw is one of two national forests to have oceanfront property. It covers about 630,000 acres, moving from the coast to Willamette Valley.
Suislaw National Forest includes the Oregon Dunes National Recreation Area at the southern end, as well as the Cascade Head National Scenic-Research Center.
Four major rivers flow through the forest and empty into the ocean, creating rich aquatic habitats. And many of the creeks and streams are where Salmon and Steelhead Trout spawn.
Rain is to be expected here (see: over 100 inches a year), which is part of what makes it such a beautiful, lush environment.
The Pacific Coast Scenic Byway takes visitors right through the forest, and locals say the best time to visit is September to October.
READ MORE: The World's Best Road Trips for your World Travel Bucket List
Non-Contiguous Forests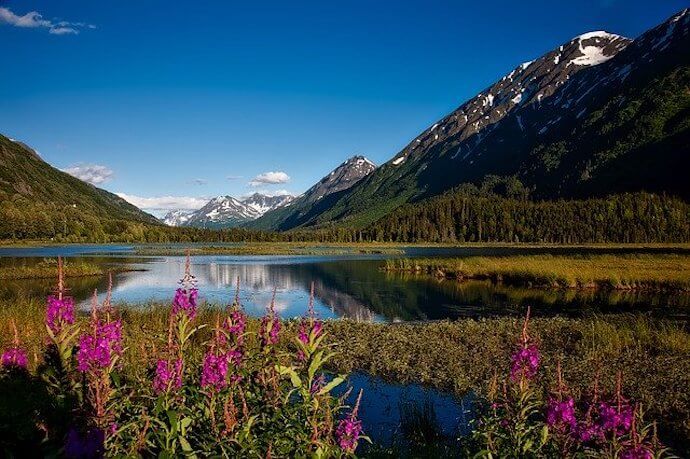 19. Chugach National Forest
America's last true frontier, Alaska is simply in a category all its own in terms of wilderness, national parks, and national forests.
One simply can't do the Alaskan wild justice in a single story, or blurb. But suffice it to say that the Chugach National Forest warrants special recognition.
The second largest US national forest at 5.4 million acres, Chugach is bigger than half a dozen states (Tongass, which is also in Alaska, is by far the largest).
Within its boundaries, there is the famed Kenai Peninsula, Prince William Sound, and the Copper River Delta. Chugach features most of Alaska's ecological zones, including tidewater glaciers, boreal woods, rainforests, and coastal inlets.
The forest also has two visitor centers, approximately 500 miles of hiking trails, numerous campsites, loads of Alaskan animals, and over 40 different public-use cabins.
READ MORE: The Ultimate Alaska Inside Passage Cruise Guide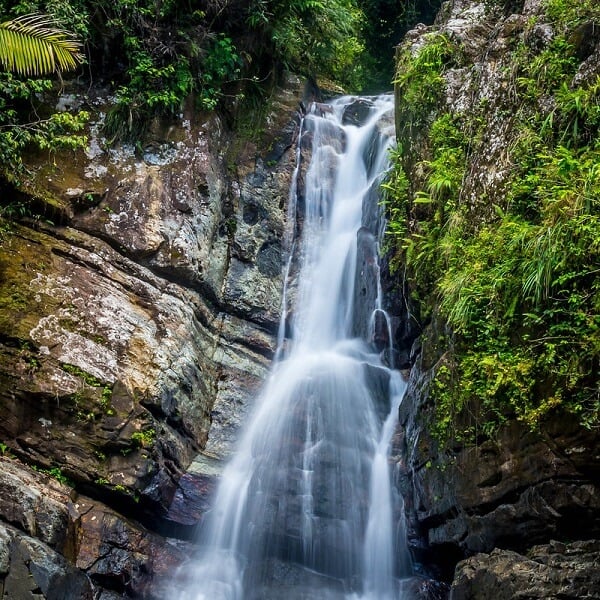 20. El Yunque National Forest
Moving out of the states and into the US territories, Puerto Rico's El Yunque National Forest represents the only tropical rainforest in the US National Forest System.
So, despite encompassing less than 30,000 acres (very small compared to the others on this list), El Yunque is very special.
Primarily located in the Sierra de Luquillo Mountains, El Yunque is known for its pristine waters, biodiversity, and rich archeological history.
Oh, and it rains a lot here– 20 feet a year in some places. Unique parrots, neotropical frog species, and dwarf forests are but a smattering of the curious discoveries you'll find in El Yunque.
The area also has three rivers—Rio Mameyes, Rio de la Mina, and Rio Icacos—that have been designated as US National Wild & Scenic Rivers. -by Jonathon Engels; featured image via Public Domain/Pixabay