Back Where We Started
Revisiting the Place That Changed My Life
It's a strange feeling to return to the place where your life's dream was born. Reflections of the past, observations of the present, and hopeful visions of your future all seem to collide in a rush of inexplicable emotions.
When I think back to my life-changing experience in South Africa in 2000, there's no way I could've predicted how deeply that trip would transform my life and career.
I'd never even heard the word ecotourism, much less understanding how vital it would be to a country trying to transform itself after the end of apartheid. But when I saw its principles in action in Kruger National Park, helping to conserve wildlife and providing much-needed jobs for local people, I knew I had to find a way to make writing about the benefits of ecotourism the focus of my work.
Realizing that dream would ultimately take 10 years, including a painful divorce, an increasingly frustrating freelance writing career, and finally meeting the love of my life, who shared my passion for transformative travel adventures.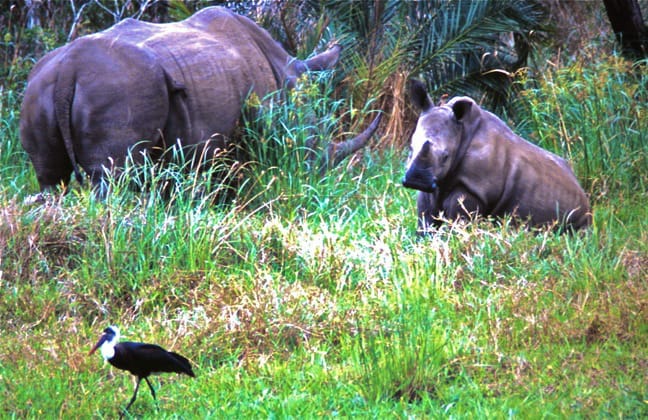 It didn't take long after Mary and I started Green Global Travel back in 2010 for all the pieces to start falling into place. It's funny how that happens when you finally realize what you were meant to do with your life!
The other major change that came out of my first trip to South Africa was the biggest one of all. Less than two months after I got back home, I learned I was going to be a father.
The birth of my daughter in 2001 inexorably changed me as a person. It made me less selfish, and more giving and loving. It made me more responsible, and conscientious of the repercussions of my actions. It made me more thoughtful about my legacy: What was I going to leave behind for this twinkling little star, who brought so much joy to my life?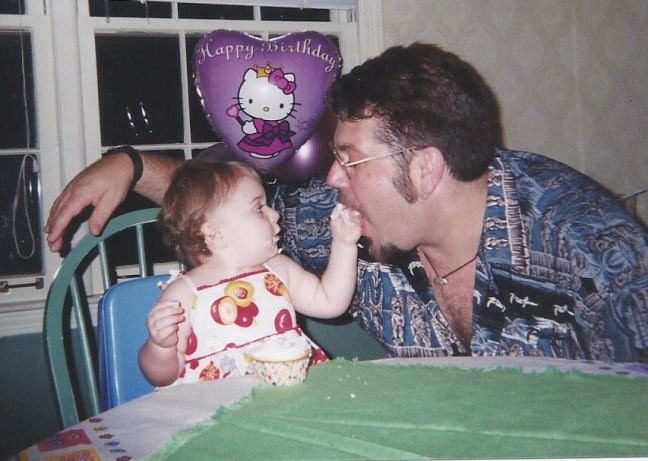 My daughter and I started traveling less than 3 weeks after she was born. We took a road trip to Florida's St. George Island a few days after the tragedy of September 11, still reeling from all the tumultuous changes in our lives (including being laid off from my full-time editorial job two months before her birth).
That trip began a tradition of traveling together as often as her school schedule permits. We started close to home, with annual trips to Sanibel Island, Florida.
As she got older, the trips got more adventurous. We snorkeled with nurse sharks in the Bahamas when she was five. We explored Costa Rica's Tortuguero National Park when she was eight. We went swimming with whale sharks in Mexico when she was 11. And we cruised the Galapagos Islands for 10 days last year.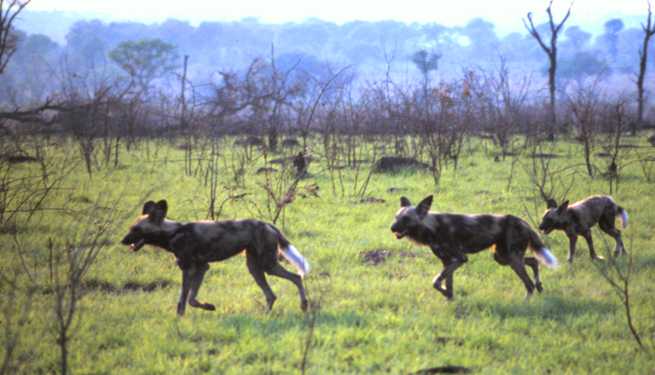 My daughter turns 15 next month, and I'd like to think that our adventures together over the years have played some part in the mature, intelligent, gregarious, and curious young woman she's become.
My work is my passion, and I consider what Mary and I have done with GGT to be the greatest achievement of my 23-year career. But nothing compares to the pride of raising a young person who seems to bring positive light to nearly everyone she encounters.
So how can I explain the complex calvacade of emotions that overwhelmed me as my daughter and I made our way into Johannesburg to begin a 10-day safari in Kruger National Park? What words can I use to describe the feeling of bringing my pride and joy here to South Africa, the birthplace of my career's greatest inspiration?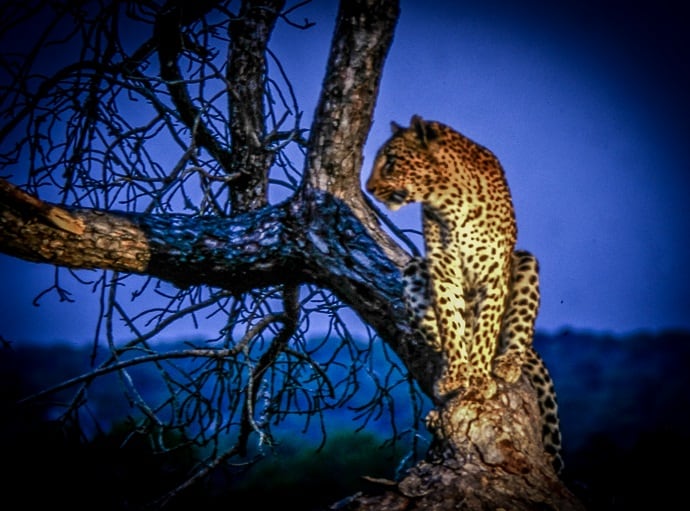 We're here in partnership with Discover Corps, a Volunteer Vacations tour operator with a focus on responsible travel. Our Green Travel Media company has been providing them with blog content and social media management services for nearly a year, but this is our first time traveling with them. We're serving in an advisory capacity, consulting with them on the long-term sustainability of the attractions we'll visit.
The setting– a game reserve in the greater Kruger National Park area– will be familiar from my 2000 visit. But our conservation-focused itinerary will provide a very different, more hands-on experience.
Based at Rukiya (a tented Safari Camp near Hoedspruit), we'll spend our days learning how to track leopards with the INGWE Leopard Foundation, while helping to set camera traps to gather data about animal movement in the area. We'll visit a leading hyena research facility, helping to care for injured hyenas.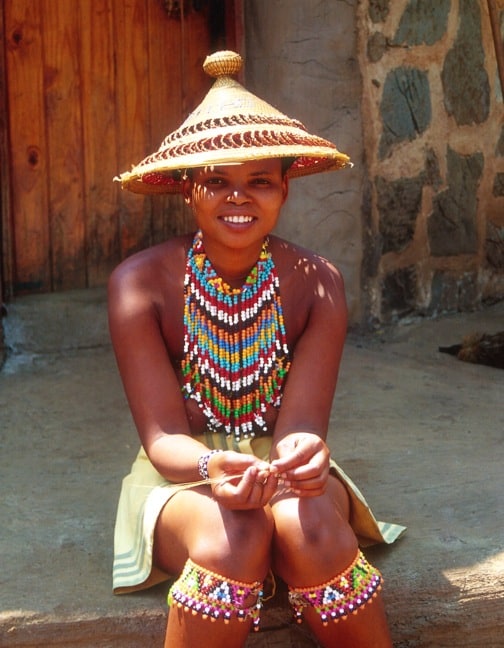 We'll spend a day at Maholoholo Wildlife Rehabilitation Centre, home to abandoned, injured, and poisoned wildlife and a leading wildlife education facility. And we'll spend time on safari, both walking and driving, hoping to see many of the 517 bird species, 147 large mammals, and 114 reptile species that call Kruger National Park their home.
Of course we'll also spend time getting to know the area's people, learning about indigenous cultures such as the Zulu and Xhosa, having a traditional brai (barbecue), playing sports and doing arts and crafts with local school kids, and getting to know the conservationists who have dedicated their lives to protecting this sacred place.
I can't begin to express how rewarding it is to finally be back where the concept of Green Global Travel originated, or how meaningful it is to be able to introduce my daughter to the wonders of South Africa.
But through our words, photographs and videos we'll be sharing with you along the way, I hope we'll be able to show you why South Africa has always held a special place in my heart. My greatest wish is that our journey will inspire your own travel dreams, and hopefully lead you to a place that fires your passion for nature, wildlife, and indigenous cultures for many years to come. –text & photos by Bret Love
If you enjoyed reading about Revisiting The Place that Changed My Life, you might also like:
My Life Changing Experience in South Africa
I Dream of Africa: How the Motherland Became My Great White Whale
South Africa- Londolozi Game Reserve Safari
South Africa- Kruger National Park
South Africa- South Africa- Zulu Memories
INTERVIEW: South African Legend Johnny Clegg, "The White Zulu"
INTERVIEW: Ladysmith Black Mambazo
INTERVIEW: Soweto Gospel Choir