The African continent is home to two species of increasingly endangered elephants.
The elusive African Forest Elephant, which lives in the forests of the Congo, is the smallest of the world's three elephant species. The African Bush Elephant can grow up to 24 feet in length and 13 feet in height, weighing around 11 tons. It's the largest elephant species, the largest land mammal, and can live up to 70 years (longer than any mammal except humans).
These massive herbivores eat around 350 pounds of vegetation every day, lifting plants with their muscular trunks (which have two finger-like ends for manipulating small objects). They forage in search of food in herds made up of related females and their offspring, led by the eldest matriarch.
READ MORE: 50 Interesting Facts About Elephants (for World Elephant Day)
The African elephant population dropped dramatically over the past century, from several million at the turn of the 20th century to less than 500,000 today. As a result, both these species have been listed as Vulnerable by the International Union for the Conservation of Nature.
Habitat destruction has been a growing challenge to the survival of these increasingly endangered elephants. But hunting/poaching has been the biggest cause for their dramatic population loss.
A study published in 2013 by the UN Environment Programme (UNEP), the Convention on International Trade in Endangered Species (CITES), the International Union for Conservation of Nature (IUCN), and the Wildlife Trade Monitoring Network (TRAFFIC) showed that elephant poaching has doubled, and the illegal ivory trade has tripled, within the last decade.
READ MORE: Inspirational Animal Rights Activists (15 Female Heroes)
Fortunately, there has been some great news for conservation of these endangered elephants recently that give us hope that these Endangered Elephants could have a much brighter future.
Mary Rice of the Environmental Investigation Agency says Elephant poaching in Tanzania became rampant due to the rise in corruption of government authorities paid to look the other way during the process of transporting poached elephant ivory to China.
Poaching rings are controlled by Asian crime syndicates and African terrorist groups such as Boko Haram, whose leaders are widely seen as untouchable.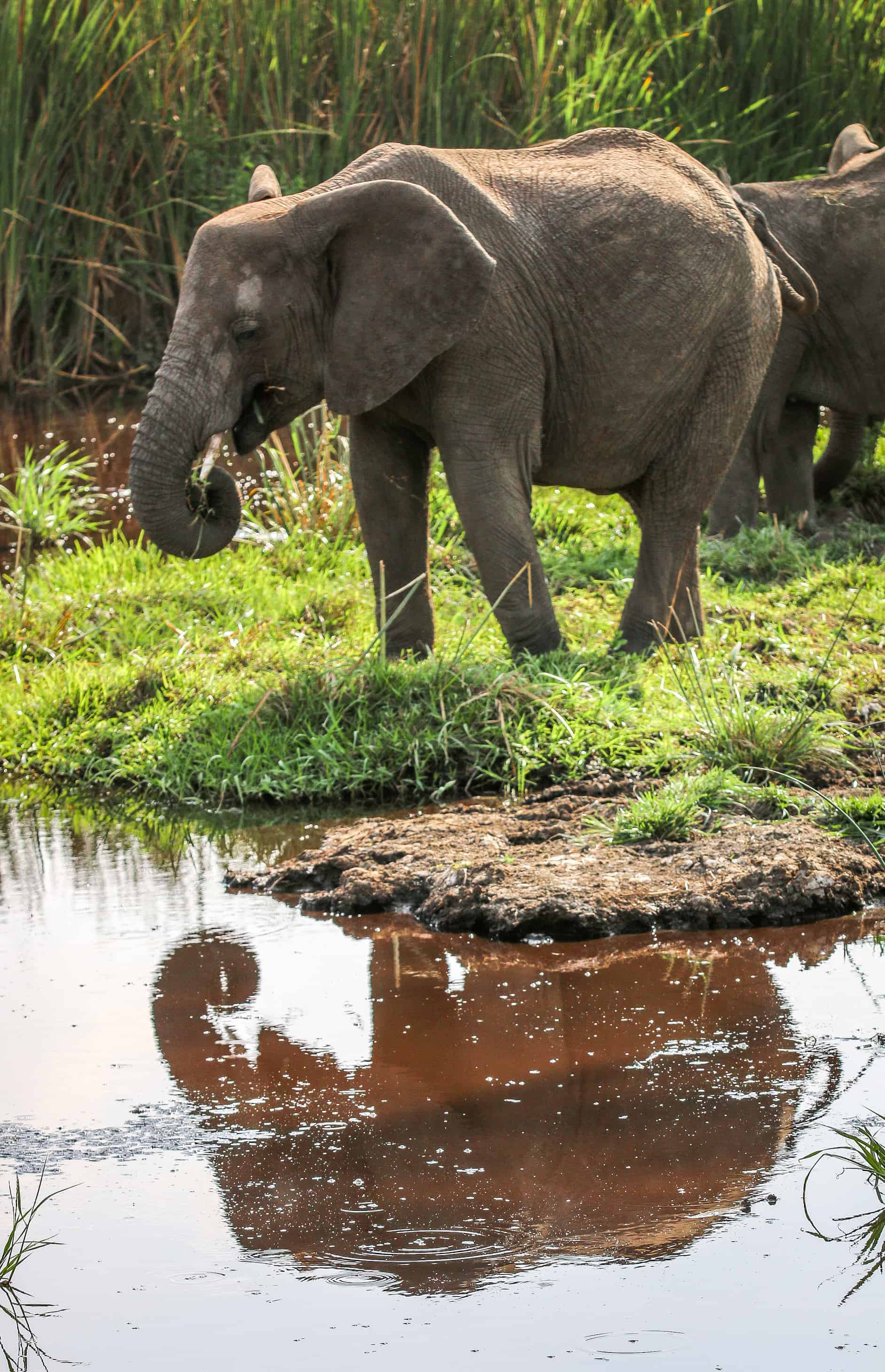 But recent arrests of Tanzania's most powerful poachers– Yang Feng Glan (a.k.a. the Queen of Ivory) and Boniface Matthew Mariango (a.k.a. The Devil)– suggest that the tide may be turning for Africa's endangered elephants.
Both were arrested by the Tanzanian National & Transnational Serious Crime Investigation Unit, which was formed in 2015 to combat the country's poaching problem. CNN reports that they're catching at least one poacher a day, and have made great strides towards the reduction of wildlife poaching as a whole.
During our two week safari in Tanzania (which included several days in Tarangire National Park, Serengeti National Park, and Lake Manyara National Park), we saw literally hundreds of African Elephants. So many, in fact, that it was difficult to believe that they were vulnerable to extinction, or that anyone could kill them for a piece of ivory.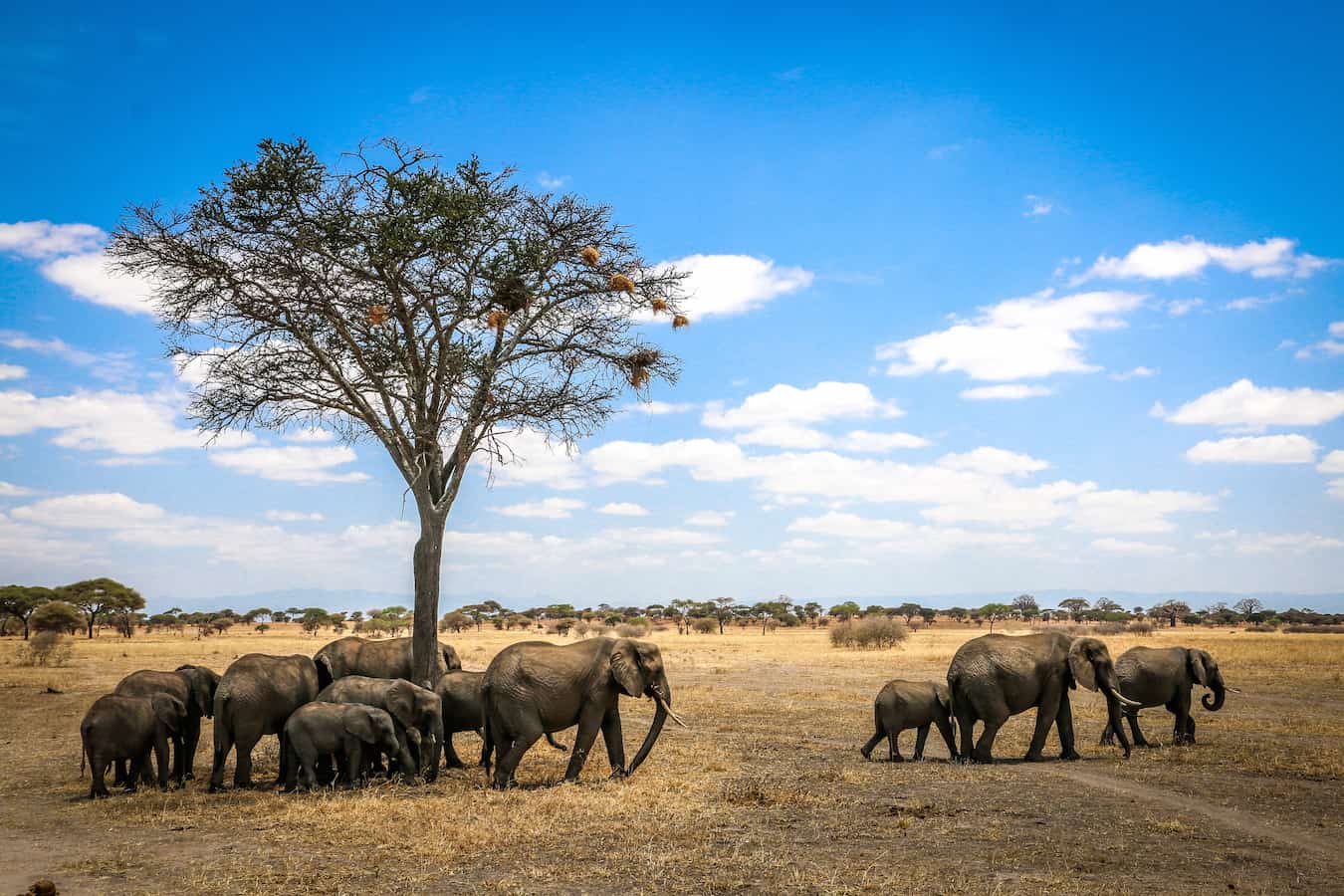 But the world's endangered Elephants still have a long way to go before these captivating creatures can truly be considered safe from extinction.
We encourage travelers to educate themselves further on the issues Elephants are facing, and to help spread the word about the importance of responsible travel and wildlife conservation.
Together, we can all do our part to help make a difference for one of the world's most majestic mammals. –Bret Love; photos by Bret Love & Mary Gabbett
Our trip to Tanzania was sponsored in part by Adventure Life and Tanzania Journeys, with safari clothing provided by ExOfficio. But we will never compromise our integrity at the expense of our readers, and our opinions remain our own.
If you enjoyed reading about the Endangered Elephants of East Africa, you may also like:
TANZANIA: Exploring Magical Tarangire National Park
TANZANIA: Climbing Mt. Kilimanjaro
TANZANIA: Embracing the Culture of Maasai People in Tanzania
PHOTO GALLERY: Serengeti National Park Wildlife Safari
PHOTO GALLERY: The Wilds of Amboseli National Park & Timbavati Game Reserve
ECO NEWS: The Connection Between Walking With Lions & Canned Lion Hunting
ECO NEWS: Killing for Conservation- Can Hunting Save the Black Rhino?