Father's Day is this Sunday, June 17th, so now's the time to start thinking about ways to celebrate with dad. Fortunately, there are numerous gift ideas that won't compromise your ambitions to go green!
SEND AN E-CARD
Thanks to the Internet, these days you no longer have to use paper to send your dad a card and let him know how much he means to you. Go paperless, save a tree, and send him an e-card he'll get in his email box on June 17th. Some are even free! I enjoy using www.egreetings.com or www.hallmark.com, but there are tons of other great options as well.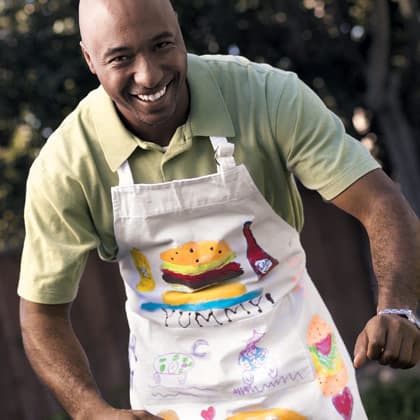 MAKE YOUR OWN PRESENT
A great way to go green is to get creative, using what you already have around the house (a.k.a. Reduce, Reuse, Recycle) instead of running out and buying something new. Dust off your sewing machine and make a "Greatest Griller" apron out of scrap fabric, or make a photo collage of you and your dad that he can display at home or in his office. Not only will it be a truly one-of-a-kind gift, but Dad will love that it came from you.
GO VINTAGE
Go retro (and sustainable) by visiting your local thrift store or yard sale for some great vintage finds. Reusing what's already here means conserving energy that would've been used to produce a brand new product, not to mention cutting down on the waste of packaging. With a little searching, you can usually find great gifts such as old records, barely worn ties, or maybe some antique collectables your dad would really love.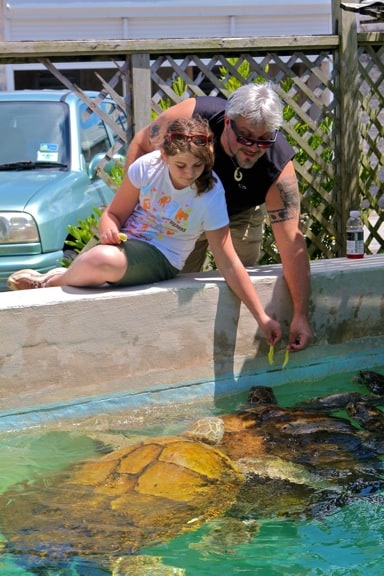 SPEND TIME OUTDOORS WITH DAD
Rekindling an appreciation for nature serves as a critical reminder of why being green is so important in the first place. Whether your dad enjoys gardening, hiking, playing catch or fishing, get outside with him and enjoy the day! Depending on where you live, he might even receive discounted rates at outdoor attractions such as zoos, parks or horse ranches. Regardless of how you spend your time outside, he'll enjoy spending that special time with you.
GET A GREEN GADGET
If your Dad is more tech-savvy, there are plenty of eco-friendly gadgets on the market. Minimize harm to the environment by looking for gadgets that last, are biodegradable, and/or can be recycled. Consider products that use alternative power sources, such as a laptop case with a built-in solar panel, or a green surge protector that detects when electronics aren't in use and cuts off the power (saving dad money on his energy bills!). Even electric razors can be considered green compared to disposable ones, because they last longer and in the long run generate less waste. –Sarah Vied