Normally at this time of year we'd be posting our annual Best Gifts for Travelers guide, showcasing all the best travel gear for your 2021 adventures.
But last year the entire world got a stark reminder that travel is a privilege (not a right) that should never be taken for granted.
Even now, nobody knows when it will be safe (or possible) to travel internationally in the carefree way we used to.
So, while our luggage gathers dust in the attic and we dream of the ecotourism destinations we're dying to visit, this year's Holiday Gift Guide will focus on things we enjoy when we're not traveling the world.
From gifts for Christmas lovers and nature lovers to health/wellness and tech gifts, each of these items was selected to help bring a little joy to everyone on your holiday shopping list.
READ MORE: The 125+ Best Gifts for Travelers
2021 HOLIDAY GIFT GUIDE
Gifts for Christmas Lovers
Gifts for Nature Lovers
Clothing Gifts
Shoes & Accessories
Active Outerwear
Health & Beauty Gifts
Tech Gifts
Gifts for Christmas Lovers
NOVICA Christmas Ornaments
We've loved NOVICA (which was originally affiliated with National Geographic) for years for their unique, handmade Fair Trade gifts, which are artfully crafted by indigenous artisans around the world.
But we also appreciate their mission of working directly with those artisans to help them overcome adversity, support their families, and uplift their local communities.
Our favorites from their 2021 Christmas collection include a beautiful set of 6 Ceramic Hummingbird Ornaments, which are hand-crafted in Guatemala by José Arriola. The artist says hummingbirds frequent his garden daily, which explains his incorporation of colorful flowers into his vivid acrylic designs. 
We also love the set of 3 Dried Mate Gourd Owls Ornaments by Peruvian artists Margarita and Martha, each of which are adorned with a colorful Andean-style caps with flowers at the end. 
READ MORE: 80 Christmas Traditions Around the World
Shinesty Lincoln Log Love Lady Dress & Santa Christmas Kimono
As serious as we are about trying live and travel responsibly and sustainably, we also like to cut loose and embrace silliness and shenanigans, especially at Christmas time! 
We've been singing Shinesty's praises for years because they make fun, fashionable Christmas clothing that never ceases to start conversations at holiday parties. 
Mary finally got her hands on their popular Lincoln Log Love Lady Dress, with a striking red and green plaid pattern and a wrap style that emphasizes all of her lovely curves. (They also offer the same print in an affordable men's suit, which I got a few years back.) 
One of my favorite gifts for men this year is Shinesty's "Daddy Claus" Christmas Kimono, whose silky red and white fabric is matched with a MASSIVE winking Santa Claus on the back.
I fully intend to wear it with my Christmas jammies as we snuggle by the fire on Christmas Eve! 
READ MORE: 20 Fun Christmas Eve Traditions Around the World
Tipsy Elves
I've never loved the "Ugly Christmas Sweater" concept, mainly because I don't think most holiday-themed sweaters are ugly. Some are undeniably tacky, but for the most part they're fun and colorful, which is perfect for dreary winter nights.
Tipsy Elves has been one of our favorite Christmas clothing brands for years because, as their name suggests, they don't take themselves too seriously. And while their sweaters, suits, dresses, and jumpsuits may not be everyone's cup of tea, we think they're perfect for injecting some "holly jolly" into the holiday season. 
For example, Mary's new Llama Manger Dress trods the line between sweet and sexy, with a cute Christmas llama pattern and a stretchy acrylic fabric that hugs her curves beautifully. Paired with some boots and tights, it's an adorable look for your next holiday party. 
Their Grey Moose Fair Isle Jumpsuit for men is silly, but stylish, with a skiing-inspired snowflake onesie. It's also incredibly warm, with a soft and cozy fleece fabric that's perfect for snuggling next to an open fire. 
READ MORE: 80 Christmas Traditions Around the World
World Market Pier Place Collection
We don't often include products from massive chain stores in our annual Holiday Gift Guide, because supporting small businesses is such a core aspect of our ethos. 
But the rustic natural vibe of World Market's new Pier Place Collection fits so perfectly with our home decor style, we instantly fell in love with their 2021 Christmas offerings. 
The Pier Place Multicolor Pinecone Tree, Wreath, and Star all use real pinecones, with some painted in red, gold, and green. They're accented with bright red faux berries and sprigs of faux evergreens to bring the festive colors of a natural Christmas inside your home.
The trees are available is 20-inch and 24-inch sizes, and do note that the wreath is much smaller than it looks in the photos, at around 15 inches wide.
READ MORE: 35 Recycled Christmas Decorations & DIY Christmas Crafts to Make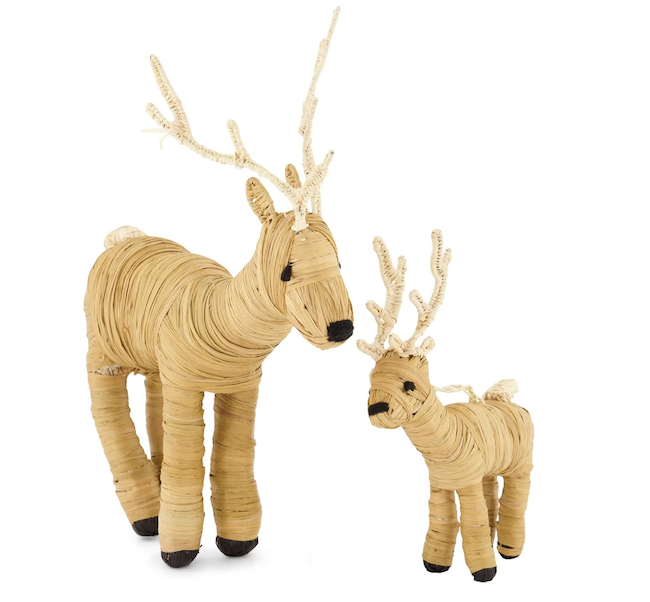 KAZI Deer Stag & Fawn Set 
We've been fans of Fair Trade for a decade now, because it provides better wages and working conditions for people in developing nations, ensuring more positive social, economic, and environmental impacts.
KAZI is a Fair Trade company that employs mostly female artisans in Ghana, Rwanda, and Uganda to craft beautiful woven African designs that allow them to earn a livable wage. 
We love their adorable Deer Stag & Fawn Set, which is handmade with sustainably sourced raffia fibers. You can display the 8 x 11-inch stag and 4 x 5.5-inch fawn together, or hang the smaller one on the Christmas tree as an ornament. 
The company also offers an array of other Christmas decorations and other household decor, including woven baskets, coasters, figurines, and more!
READ MORE: 2021 Atlanta Christmas Events: 50 Things to Do for Christmas in Georgia

Saxx Holiday Two-Pack 
Featuring a patented BallPark Pouch designed to keep a man's package in place, the SAXX Vibe boxer briefs are best-sellers for a reason.
They're slim-fitting, moisture-wicking, and made from super-soft material. They're so comfortable, I actually wear them almost every day.
For chafe-free support, the Vibe brief's 3D, hammock-shaped pouch and mesh panels offer ultimate all-day comfort. These are great for travelers and active men, keeping them cool and dry even during long hikes.
They're available in a multitude of colors (including vivid patterns with Christmas symbols such as snow globes, Christmas trees, and more), so you can choose according to the receiver's personality.
READ MORE: 25 Symbols of Christmas: The History & Meaning of Traditional Xmas Decor

Holiday Haul Box
We're not usually big on subscription services in general.
But we do love that Holiday Haul Box makes gift-giving easy by offering individual gift boxes to brighten a friend or family member's holiday. 
Their Christmas Holiday Haul Box is loaded with fun, festive features, including a metal "JOY" banner, textured tree, "JOY" Christmas ornament, a lovely matching kitchen towel and farmhouse table runner, small candle, and more. 
Note that each box is different, so the individual items your recipient receives may vary. But ours was filled with an array of adorable decor designed to fill your heart with Christmas cheer.
READ MORE: 40 Fascinating Christmas Traditions in Mexico
GIFTS FOR NATURE LOVERS
Parks Project Shrooms Packable Camp Chair & Escape to Nature Hoodie 
We love exploring U.S. National Parks and state parks, and we're avid mushroom foragers who also grow our own Wine Caps and Shiitake Mushrooms at home.
So it's probably no surprise that we dig the retro-hip Shrooms Packable Camp Chair from Parks Project, a brand that has given $1,729,021 (and counting) to support the National Parks Conservation Association. 
Weighing 2.35 pounds and measuring 21″ x 21″ x 28″ when unfolded, the funky aluminum chair can support up to 300 pounds and packs down into a perfectly portable 15″ x 7″ x 3″ Shroom bag. 
We also love their unisex Escape to Nature Hoodie, which comes in a similar forest green color and features an awesome mandala-like design that includes all of the U.S. National Parks.
Made with 80% cotton and 20% polyester, the double brushed fleece interior is perfect for keeping cozy on cold winter days. 
READ MORE: Real Christmas Trees vs. Fake: Which is Better for the Environment?
Carhartt Legacy 23″ Gear Bag & Klymit Gear Duffel 95L
With international travel being almost impossible (not to mention irresponsible) for the better part of two years now, we've been taking lots of short road trip getaways to the nearby Blue Ridge Mountains. 
And where we used to take rolling carryon bags for all our trips, nowadays we tend to favor smaller backpacks, day packs, and duffel bags. 
The Legacy 23″ Gear Bag from Carhartt is a great men's duffle bag made with heavy duty 1200-denier polyester, Rain Defender DWR to keep your gear dry, and a durable abrasion-resistant base. Other features include a roomy interior with zip pocket, and a padded shoulder strap for carrying comfort. 
For longer trips, try the Klymit Gear Duffel, which is available in 65L, 95L, and 125L sizes. It's made with rugged, water-resistant tarpaulin, with 3 internal pockets (including a big one for dirty shoes/laundry), one external pocket, and removable shoulder straps that allow you to wear it like a backpack. 
READ MORE: The 30 Best Hiking Backpacks & Daypacks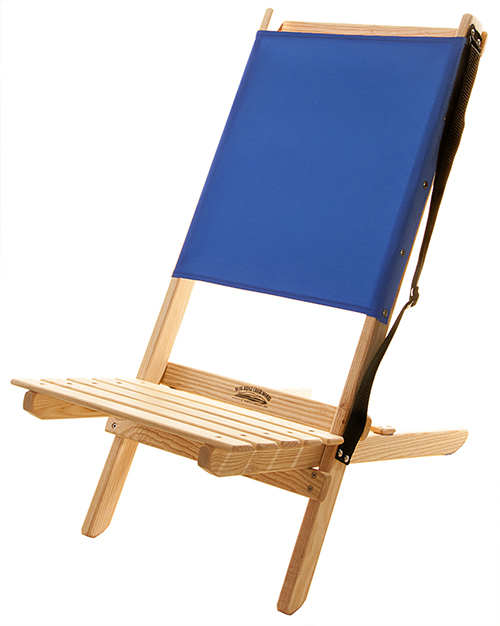 Blue Ridge Chair Works
Founded by avid outdoorsman Alan Davis, the concept for Blue Ridge Chair Works was inspired by his home in the Western North Carolina Mountains. 
Nestled in the forest of the Blue Ridge region, Davis began experimenting with woodworking, starting out with canoe paddles and eventually creating everything from cutting boards to wooden chairs. 
Available in 6 colors, the Blue Ridge Chair showcases his knack for craftsmanship, with an innovative two-piece design that offers full-length back support. 
Weighing in at 9 pounds, with a weight capacity upon to 300 pounds, it's a gorgeous (and portable, thanks to the adjustable shoulder strap) camp chair you can set up or break down in seconds. 
READ MORE: The Best Gifts for Campers, Hikers & Nature Lovers
Mystery Ranch Mission Stuffel Pack & Mission Control
Based in Bozeman MT, Mystery Ranch started out in 2000 as a traditional backpack manufacturer. But in 2004 they were hired to create custom packs for Navy SEALs, which led to work for other high-level organizations in the military, wild land firefighting, and mountaineering fields.
We've been fans of their hand-built line of durable bags for several years now, and love the balance of comfort, function, and quality their backpack designs offer. 
The new Mission Stuffel Pack is our first experience with Mystery Ranch's line of duffel bags. Available in 3 colors and 30L, 45L, and 60L sizes, the bag comes with removable shoulder straps that allow it to be worn as a backpack. It also features 2 internal pockets, a boot compartment, and stuffs into itself for easy packing. 
Their Mission Control Packing Organizer also makes a great gift for nature lovers. It comes in 4 colors and 3 sizes, and makes keeping all of your tech gear organized a cinch. The Large organizer offers a whopping 245 cubic inches of storage, with 2 internal pockets and porting docks for charging while you're on the move.
READ MORE: The 40 Best Backpacks for Travelers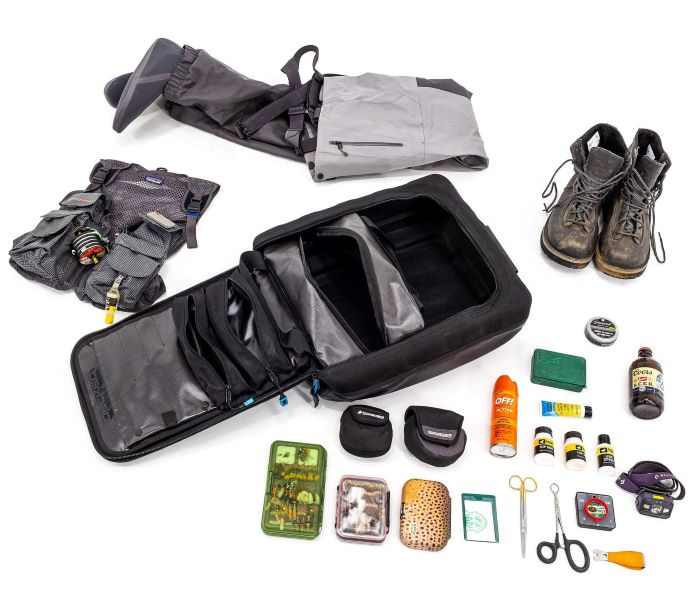 Decked D-Bag
If rugged durability is one of your primary concerns in a bag for your outdoor adventures, the D-Bag from DECKED is a military-grade hybrid that combines a soft and hard shell. 
It's designed with camping, hunting, and tool storage in mind, with loads of storage organization options offered by their DECKED Drawer System (sold separately).
Each bag comes with a removable Tool Roll and Duffel Bag, each of which snaps securely into the main bag using heavy duty ring snaps. 
We love the bag's versatile strap system, which allows the D-Bag to be worn as a backpack, carried like a briefcase, or slung over one shoulder. Measuring 19 x 16 x 9 inches, the weather-resistant bag is also designed to fit into most drawers. 
READ MORE: 15 Simple Recycled Christmas Cards Crafts for Kids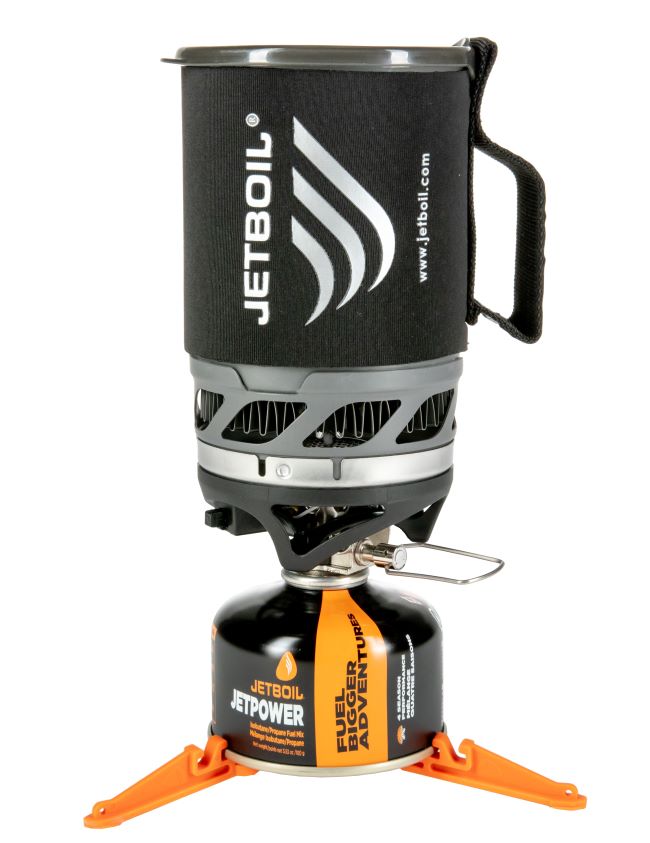 Jetboil MicroMo Cooking System
On the TV show Survivor, fire symbolizes life in the game. But in the wilderness, fire symbolizes food in the belly, and a cooking system that's light and fast is truly a must for backpackers. 
The JetBoil MicroMo Cooking System is a great option that measures just 4.1 x 6.25 inches, and weighs only 12 ounces. 
Yet it's 6,000 BTU power can boil water in just over 2 minutes (while using half the fuel of traditional camp cooking systems), and JetBoil's proprietary regulator offers incremental heat adjustments ranging from a light simmer to a full boil.
Other noteworthy features include a convenient push-button igniter, a fuel canister stabilizer/pot support, and a lightweight 0.8-liter FluxRing cooking cup with insulating cozy.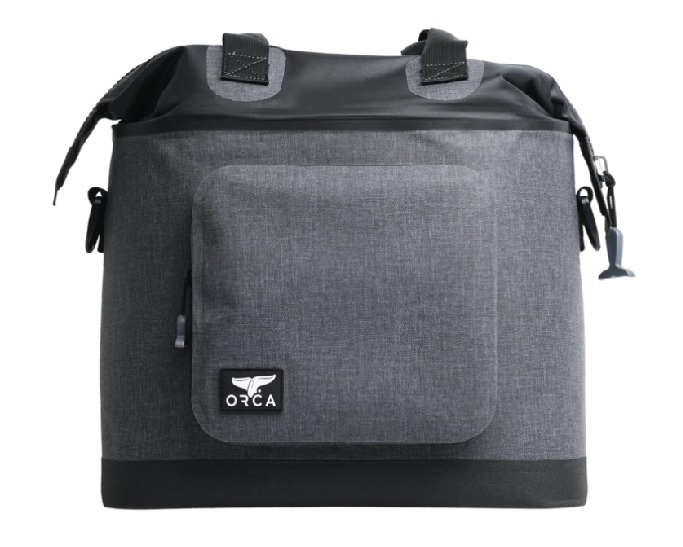 Orca Walker Tote
The Walker Tote softside cooler from ORCA is a wonderful way to keep your lunch and drinks cool during long days at the beach or out on the hiking trails.
Made with the same durable construction used for whitewater rafts, with thick insulated inner walls, the waterproof cooler is designed to keep iced food and beverages cold for days.
Measuring 15 X 9.5 X 15.25″, the portable cooler is large enough to hold up to 50 pounds.
But the padded shoulder strap makes it an impressively comfortable carry, and the water resistant front pocket offers a dry storage area. 
READ MORE: The Best Beach Gear for National Beach Day 
Peak Design Travel Backpack 45L & Tech Pouch + Packing Cubes
The weatherproof, expandable 45L Travel Backpack from Peak Design is a great bag for packing all your hiking essentials, whether it's for a day hike or a weekend in the wilderness.
The recycled nylon backpack features a big top pocket, expandable side pockets for water and other essential hiking items, and rear access via a huge #10 Ultra Zip. 
It's large enough to hold 3 of their Packing/Camera Cubes (which are sold separately) when fully expanded, or you can compress your load by closing the expansion zips.
You can also get their Tech Pouch separately, which won "Best in Show" at Outdoor Retailer for organizing cables and other tech and travel gear. 
We also love that all of Peak Design's products are Fair Trade Certified and 100% carbon neutral!
READ MORE: The 10 Hiking Essentials Packing List
CLOTHING GIFTS
Minus33 Merino Wool Clothing
Because we tend to prefer gently used clothing to buying new, Christmas is basically the only time of year when we splurge on a few new items to add to our wardrobe.
And as we prepare to move to the mountains of North Georgia or North Carolina in the next few years, cold weather clothing has been of increasing interest to us. Merino wool is particularly good for colder climates, because the sustainable fiber is soft, warm, breathable, and naturally odor-resistant. 
Minus33 is a 5th generation family-owned company in New Hampshire that used to manufacture wool for brands like Eddie Bauer and LL Bean. But as more and more textile manufacturing shifted overseas, they decided to launch their own brand of Merino wool base layers. 
Their 100% Merino Wool Moriah Crew and Magalloway Bottom for women are remarkably soft, lightweight, and machine washable. But our favorite thing is that their price point is MUCH more budget-friendly than Merino base layers from boutique clothing brands. 
READ MORE: The History & Names for Santa Claus Around the World
BlackStrap Summit Hooded Baselayer & Daily Tube Sun Mask
Based in the tiny mountain town of Bend, Oregon, BlackStrap has been "keeping it local" by developing, processing, warehousing, and distributing their own products since 2008.
Their mission– "good times, quality gear, and an undeniable love and respect for Mother Nature"– ensures a sustainability commitment that also includes recycled packaging, water-based non-toxic ink, and the protection of natural resources in their area. 
Eco-friendly ethos aside, BlackStrap also makes really cool clothing, with their Men's Summit Hooded Baselayer Top a perfect example. The relaxed fit of the 4-way stretch fabric, vented armpits, contoured hood, sleeve thumb-holes, and dual layer insulation on the chest make this a great base layer for winter. 
Pair it with one of their artfully designed, 4-way stretch Daily Tube Sun Masks (which are all lightweight, breathable, moisture-wicking, and have UPF 50+ UV sun protection) to ensure your body stays as warm and dry as your fashion choice is cool. 
READ MORE: The Best Mountains in the World Bucket List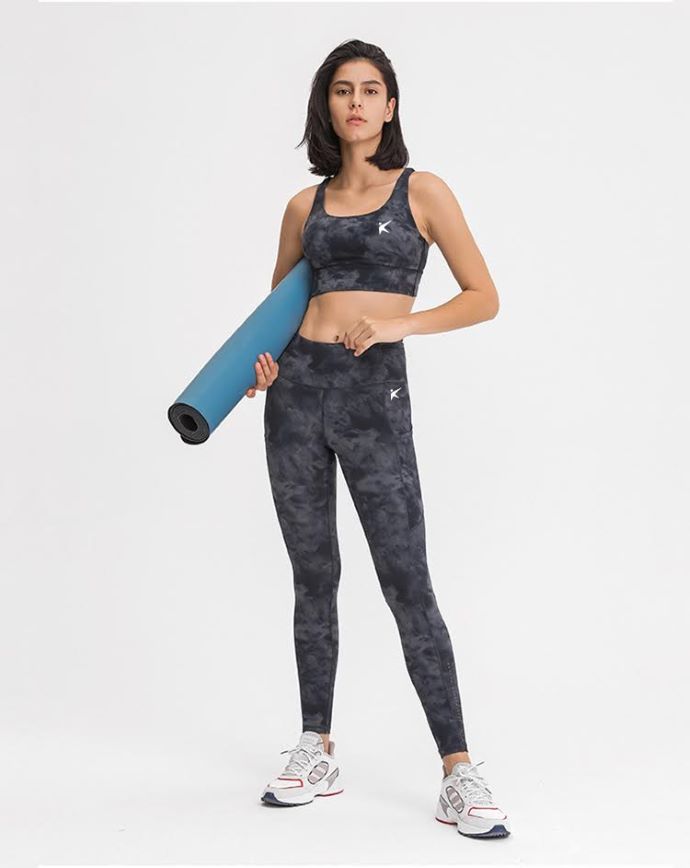 Kumi Activewear Leggings & Sports Bra
Kumi Activewear is a relatively new, Los Angeles-based brand of athletic apparel whose central mission is to "be an advocate for women's body positivity by inspiring women to believe, 'You are beautiful!'"
To that end, all of their activewear has inspirational and affirming messages on the inside, and the brand works to promote relevant social causes and support women-owned businesses.
Their matching leggings and padded sports bra sets use an 80% Nylon, 20% Spandex fabric that is stretchy, moisture-wicking, and super comfortable, with great breathability and quick-drying properties. 
We also love their inclusive sizing, which ranges from XS (size 0-2) up to XL (size 16-18). 
READ MORE: The Best Travel Clothes for Women & Men
Kora Yardang Jersey and Hat
While staying with a family of nomadic yak herders in the Himalayas (at an altitude of 16,000+ feet), the founder of Kora learned about the powerful insulation properties of soft yak wool. 
He also learned that yaks don't need to be sheared: They shed their remarkably warm wool undercoats every spring, which the herders than collect painlessly. But many just let the wool fall to the grassland, where it went to waste. 
In 2013, the founder launched a Fair Trade company manufacturing what many consider to be the world's best technical base layers, with an excellent balance of breathability, comfort, durability, and warmth. 
Mary's been a huge fan of the brand for years, and loved wearing the autumn-hued Kora Yardang Jersey and matching Yardang Hat when we explored the mountains of Georgia, North Carolina, and Virginia in October. 
READ MORE: 10 Steps to Bhutan Happiness (A Nature Lover's Guide)
Nathan Sports Rise Long Sleeve Tee & 365 Jogger
I'll be the first to admit that I tend to be a bit persnickety about clothing, because I have a unique sense of style that is one part metrosexual lumberjack, one part inner-city hipster, and one part Roy Kent (see: Ted Lasso). 
Basically I want to look dressy casual but feel super comfortable, with clothes that fit my form while also allowing me to stretch and move. Clothes that work equally well on the hiking trail by day and in a nice restaurant by night. 
Although it's primarily designed for runners, Nathan Sports suits my style perfectly. In fact, it has quickly become one of my new favorite clothing brands. 
Their Men's 365 Jogger is a mid-weight technical knit that's moisture-wicking, quick-drying, and super soft, with a tapered fit that looks great. It pairs perfectly with their Men's Rise Long Sleeve Tee, which is lightweight and breathable, with a ventilated panel that works to pull heat away from your body.
READ MORE: 40 Ways to Celebrate New Year Traditions Around the World 
Zizzy Fit Activewear
In the immortal words of Sir Mix-a-Lot, "I like big butts and I cannot lie."
Thanks to celebs like Jennifer Lopez, Beyoncé, and Nicki Minaj, there are more and more fashion brands catering to women who actively exercise in an attempt to shape their gluteus to the maximus. 
The California-based Zizzy Fit is a new athleisure brand launched in 2020 by a wife and mother who wanted to create stylish custom clothing that would make her feel fabulous as she embarked upon her own fitness journey. 
The unique design of their heart-shaped leggings and high-waisted biker shorts help women of all shapes and sizes feel more positive about their posteriors, and have an actual heart logo to symbolize self-love. They fit Mary so perfectly, we ordered several more pairs for Christmas! 
Our only criticism is that Zizzy Fit, which prides itself on body positivity, only offers legging sizes up to 14 and sports bra sizes up to 38DD. This leaves the average-sized woman in America unable to wear their clothes. 
READ MORE: The Top 15 Female Wildlife Conservationists & Animal Rights  Activitists
Title Nine Crash 2.o Polartec Tights & Outdoor Research Men's Ferrosi Pants
When it comes to sustainable women's clothing, the California-based Title Nine (named after the landmark 1972 Civil Rights law that aimed to address gender equality in public education) is one of Mary's favorite brands. 
Their Crash 2.0 Polartec Tights offer a svelte take on the classic leggings, with a cozy Polartec Power Stretch fleece that is tightly woven to block chilly winds and resist abrasion. They come in 6 striated colors, with a zippered pocket and a hidden reflective fabric in hem turn-ups.
For men, the Outdoor Research Ferrosi Pants are a great option that were named "Best Hiking Pants" by Insider Magazine. 
Available in 8 colors and made with an 86% nylon, 14% spandex 90D stretch woven ripstop fabric, they're surprisingly soft and comfortable for a pant that's made to withstand even the toughest elements. 
READ MORE: The Best Backpacking Gear for 2021: 35+ Product Reviews
Lolë Life Evelyn Long Funnel Sweater & Yana Full Zip Cozy Cardigan
Autumn tends to be fairly warm near our home in Georgia, so it's often winter before we can fully embrace the arrival of "sweater weather." 
Lolë Life is based in Montreal, where temperatures can drop down to -40º in the winter. The clothing brand was created by Evelyn Trempe in 2002 in order to fill a perceived gap in stylish women's technical outerwear. 
Their Evelyn Long Funnel Sweater is a great example of how Trempe capably balances fashion and function. Available in 4 colors, the chic sweater features a half zip, side slits, and a relaxed fit that makes the soft fabric feel like you're wrapped in a cozy blanket. 
We also love their Yana Full Zip Cozy Cardigan, which is made with ultra-soft sherpa fabric, a high neck, and a feminine shirttail hem that wraps you in its snugly warmth. Other noteworthy features include two zipped pockets, plus a zipped contrast chest pocket for extra storage.
READ MORE: Arctic Animals: 30 Species of Arctic Birds, Mammals & Whales
BN3TH PJ Long Premium Pant
Back in the PCE (pre-COVID era) days, there was this "norm" in "polite society" that suggested it was somehow unseemly to wear pajamas in public, unless of course you were a teen or college student.
But these days it feels like all bets are off. Business attire is for ZOOM calls, every day is "casual Friday," and people care less about your clothes than whether or not you're wearing a mask in close quarters. 
BN3TH (formerly known as MyPakage) is best-known for the unique "Pouch Technology" for cradling your man parts comfortably. But their new PJ Long Premium Pant straddles a line between sleepwear and activewear that's perfect for our modern times. 
The Modal/Spandex blend fabric is luxuriously soft on the skin, and the tapered fit, dual hand pockets, and ribbed cuff give it a fashionable look that wouldn't be out of place at the grocery store or your local coffee shop. 
READ MORE: The Best Hiking Gear for 2021: 35+ Product Reviews
SHOES & ACCESORIES
Altra Solstice XT2 Cross Trainer & Saucony Peregrine 11
Because we spend so much time going from rugged hiking trails to exploring towns and restaurants, our running and walking shoes get one helluva workout. 
When we need new ones, we look for a combination of light weight, durability, comfort, and style, because we're often wearing them in a professional context. 
The new Men's Solstice XT 2 Cross Trainer from Altra is one of my personal favorites because of its Balanced Cushioning platform and Altra's signature FootShape toe box, which is roomier and provides better stability. I also love the support and flexibility the shoes provide for whatever active adventures you choose to pursue. 
The Peregrine 11 GTX – Trail Running Shoe from Saucony is more specialized, with lugs made of PWRTRAC tacky rubber to provide extra grippy traction on a wide variety of terrains. The air mesh bootie is ultralight, and the PWRRUN cushioning seems to give you an extra little responsive boost when going uphill. 
READ MORE: The 30 Best Hiking, Running & Walking Shoes for Men in 2021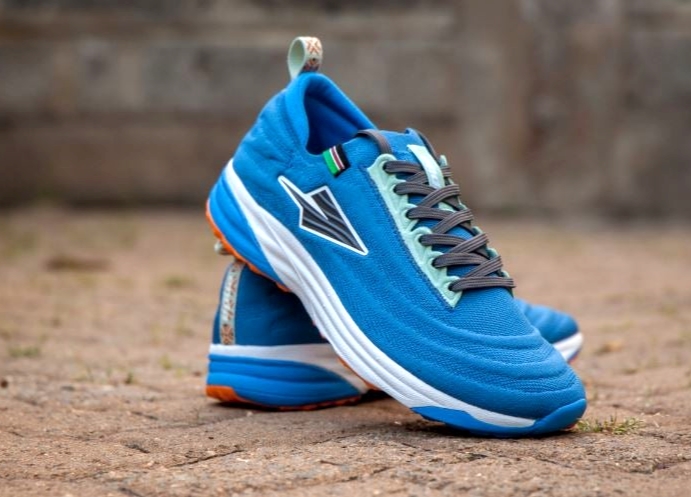 Enda Lapatet Running Shoes
Our safaris in the National Parks of Africa were truly life-changing, but no less so than the time we spent in various Maasai villages along the way. 
Getting to know the local people, seeing how they live, and learning more about their pastoralist way of life, really helped us understand the importance of community-based conservation and responsible travel to these countries. 
Enda Sportswear is an East African brand launched in 2016, when more than 1,000 people around the world donated to a crowdfunding campaign to create the first ever Kenyan running shoe.
Now, 5 years after they launched their first lightweight trainer, the Iten, Enda has revamped their popular Lapatet line of running shoes.
Available in men's and women's sizes and a variety of colorful styles (including the "Superb Starling" pictured above), these lightweight shoes feature a high-rebound EVA under the forefoot, a wider toe box, and a more breathable knit for improved comfort that allows you to go the distance. 
READ MORE: The 20 Safest Countries in Africa to Visit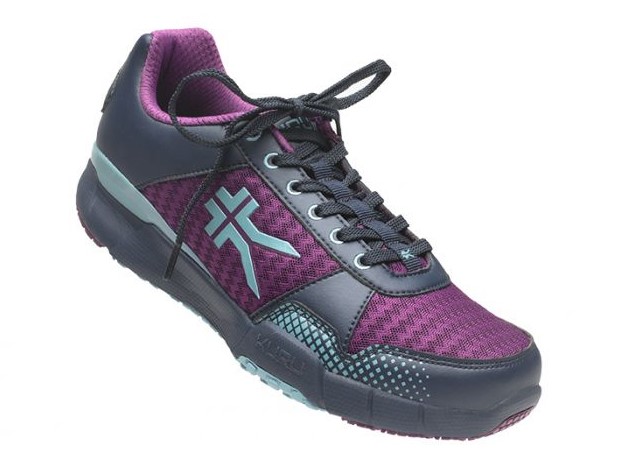 Kuru Quantum
Casual running shoes are our favorite footwear, because they're extremely comfortable and good for almost every daily activity we tend to tackle.
Available in 6 color combos, the KURU Quantum is a versatile sneaker with excellent arch support, molding to the unique contours of your feet to ensure the best natural fit for you.
They're extremely popular among people with Plantar Fasciitis, heel pain, fallen arches, and other foot problems, because their KURUSOLE construction helps improve your alignment and posture.
You'll also love their generous toe box and breathable, moisture-wicking mesh uppers, not to mention the top-notch cushioning of the KURUCLOUD midsole.
READ MORE: The 30 Best Women's Hiking, Running, & Walking Shoes for 2021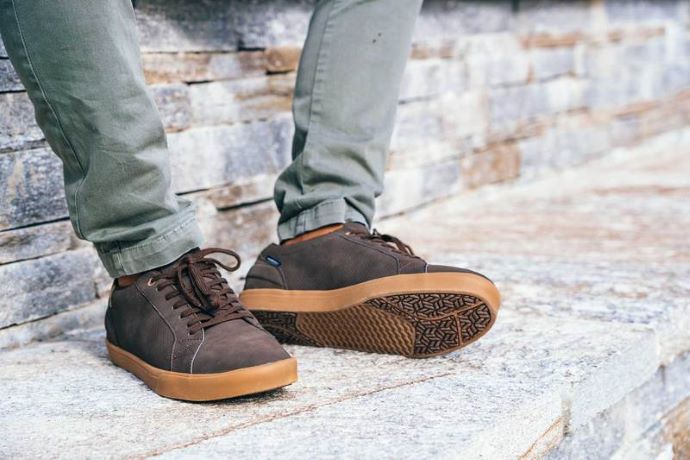 Saola Cannon Waterproof Shoes
Did you know that 60-70% of the environmental footprint of a pair of shoes comes from the product's materials, or that the textile industry is the world's second largest polluter behind oil and gas? 
Another of our favorite sustainable shoe brands, Colorado-based Saola Shoes have made eco-friendly manufacturing a central pillar of their business. 
The brand, which is named after the endangered
Asian Unicorn
, is also devoted to funding wildlife conservation, giving portions of proceeds to 1% For The Planet and Kenya's Mwalua Wildlife Trust. 
So it's no surprise that their
Saola Cannon Waterproof Shoes
are 100% vegan. The upper is made from 4 recycled plastic bottles, with 100% natural cork, harvested algae foam, and 20% EVA, making for an impressively light and cushy footbed. All in all, it's a great eco-friendly shoe!
Forsake Men's Mason Mid & Women's Lucie Chelsea Sneaker Boot
Winter hiking isn't for everyone, but if you're like us and you love chasing waterfalls, winter is a great time to see them without any obstructing vegetation or crowds.
But when the water is cold and creek crossings are necessary, a good pair of waterproof hiking boots are absolutely essential. These new models from Forsake are two great options.
For women, the Lucie Mid Women's Waterproof Sneaker Boot offers premium full-grain waterproof leather, a breathable waterproof membrane, and an uber-comfy memory foam footbed. The internal EVA midsole and Peak-to-Pavement outsole ensure solid footing no matter what terrain you try to tackle. 
For men, the Mason Mid Men's Waterproof Sneaker Boot boasts a casual mid-top style that goes from street to trail effortlessly. Forsake's full-grain leather is Gold-rated by the Leather Working Group for environmental responsibility, and the boots' memory foam footbed features LAVA XL anti-odor treatment. 
READ MORE: The 30 Most Comfortable Walking Shoes & Hiking Shoes for Women

OTBT Alstead
One of the more stylish brands featured on this list, OTBT Shoes (Off The Beaten Track) are designed with travelers in mind.
The OTBT Alstead shoes (their #1 bestseller) are soft and bendable for easy packing, crafted from an ultra-soft perforated vegan suede material. And we personally think the bold Zebra print is wildly stylish.
In terms of substance, the shoe's Step Lite foam and bendable FlexCork add a bouncy feel that cushions your feet, while the recycled rubber lug sole helps to prevent slippage.
Add in the removable EVA footbed, and you have a great walking shoe that's casual enough for everyday wear but fashionable enough for a night on the town.
READ MORE: The 50 Best Travel Shoes
Kodiak Stave Waterproof Hiking Boots & Lugz Anorak Waterproof Boots
When it comes to men's boots, I've always tended to prioritize light weight, comfort, style, and affordable pricing over durability and technical features. 
But as we've been hiking in the rugged Blue Ridge Mountains of North Georgia, North Carolina, and Virginia more and more in recent years, I've become more conscious of how such features can make hikes easier.
The Men's Kodiak Stave Waterproof Hiker features a breathable waterproof seam-sealed membrane, PrimaLoft P.U.R.E. insulation, and Comfortzone ECO footbed. But it also offers eco-friendly features such as 100% recycled plastic lining, 100% recycled plastic mesh collar and tongue bottom, and 50% recycled plastic lace.
The Lugz Anorak 8″ Waterproof Boots offer fewer technical features, but they're also nearly $75 cheaper. They're made to keep winter weather at bay while exploring more urban terrain, and feature a seam-sealed construction, gussetted tongue, and a cozy interior lining made of soft terry.
READ MORE: The 20 Best Vegan Boots for Men & Women
Softstar Fireside Slipper & Sanük Cozy Vibe Slipper
When it's the time of year for chestnuts roasting on open fires and Jack Frost nipping at your nose, slippers become the comfy footwear of choice for those of us who work from home full-time. 
These two new offerings from the Oregon-based Softstar Shoes and the California-based Sanük Shoes are great gift ideas for anyone who loves cuddling up in front of the fireplace for a cozy night in. 
The Fireside Slipper from Softstar is made with extremely light and plush sheepskin fleece that keeps your feet incredibly warm even on cold winter's nights. Note that the leather will gradually stretch over time as you wear them, so you want them to fit very snugly at first. 
The Cozy Vibe Slipper from Sanük is built on their comfy Sugar Mat base (made with 55% sugarcane EVA), with a saddle blanket upper made with sustainable making trials such as hemp, Tencel, and recycled polyester. The buttery wool blend interior feels just as soft as it looks, and the slipper is available in men's and women's styles.  
READ MORE: The 25 Most Comfortable Walking & Hiking Shoes for Men
ACTIVE OUTERWEAR
Howler Brothers Voltage Full Zip Jacket & Shaman Zip Hoodie
As a man who has always taken a certain amount of pride in my unique sense of style, it's difficult to find clothing brands where virtually every item works for me. 
But the Texas-bred Howler Brothers, which straddles the line between dressy casual and comfortably sporty, has been a personal favorite since I started wearing their clothes nearly 5 years ago.
The designs for their cotton blend Shaman Zip Hoodie just seem to get hipper year after year. The Yesca Jacquard in Cocoa boasts the full front zipper of their original model, but also includes the front hand warmer pockets and woven zipper pull cord of more recent iterations. It's my new favorite hoodie!
Their Voltage Full Zip Jacket is great for layering when Jack Frost starts nipping at your nose. It's super lightweight, but the PrimaLoft Gold Insulation and unique "lightning" quilting ensures you stay warm and toasty. I also love the integrated wind cuff inside the hood and the convenient front kangaroo pocket. 
READ MORE: Rescuing Sea Turtles in South Padre Island TX with Sea Turtle Inc
Eddie Bauer First Ascent EverTherm Down Jacket & MicroTherm FreeFuse Stretch Down Hooded Jacket
Eddie Bauer is another clothing brand that we've been big fans of for many years.
They were the clothing sponsor for our 2012 trip to Chilean Patagonia and Antarctica. And we still use the pants, jackets, and First Ascent backpack they sent us regularly today, 9 years later! 
The Men's EverTherm Down Jacket shows how far their First Ascent line has come, with 30g Responsible Down Standard Thindown replacing traditional down clusters with sheets. This eliminates the usual quilting, so there's no bulk and no cold spots. Just warm, windproof, and water-resistant comfort. 
Their Women's MicroTherm FreeFuse Stretch Down Hooded Jacket is another great addition to the First ascent line. It's ultralight, uses FreeFuse down sheet construction, and maximizes mobility and breathability while repelling water. Its high-loft premium down insulation also keeps you warm even at sub-zero temps.
READ MORE: 30 Antarctic Animals You Can See On an Antarctica Cruise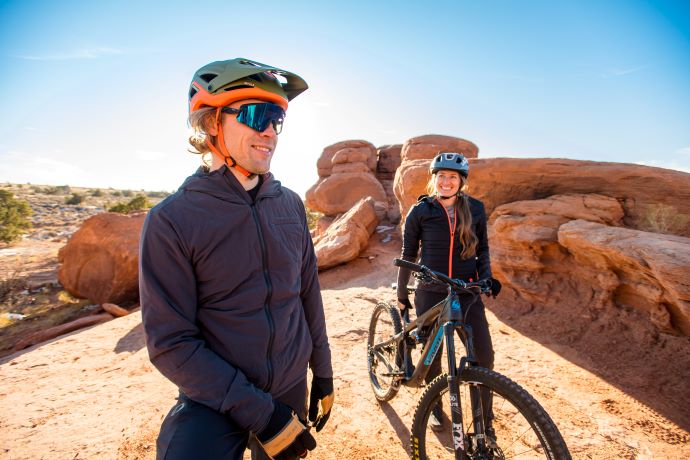 Pearl Izumi Canyon ECOLoft Jacket
Founded in Tokyo, Japan way back in 1950, but now based in the US, Pearl Izumi is best-known for sports apparel made for cycling, mountain biking, and triathlon athletes. 
They're also eco-friendly, working to craft 90% of their products from sustainable materials by 2022, eliminate single-use plastic and virgin forest fibers from packaging by 2025, and become a net positive (carbon) business by 2025. 
So it's no surprise their Canyon ECOLoft Jacket uses sustainable, breathable ECOLoft ActiVe insulation to transfer excess heat, providing consistent warmth so you don't have to shed layers when you're on the move. 
We also love how their PI Dry technology keeps water out so that you can stay dry all day long.
READ MORE: 30 Awesome Plastic-Free Products
PrAna
PrAna is a clothing line Mary and I have both loved for years, often wearing their clothes for long hikes near our home and travel adventures abroad.
We also love the company's commitment to sustainability, offering Fair Trade-certified clothes; using recycled down, polyester, and wool; and giving back to non-profit organizations.
In 2021 the company really stepped up their outerwear game, offering so many cool coats, jackets, and vests that it was difficult to decide which ones we wanted to test for this story!
The waterproof, breathable Banajaara Vest is perfect for mild days, with RDS certified 650 fill power down, a 3-point hood with removable faux fur, a micro-fleece lined collar, and an internal security pocket.
When the weather turns colder, the Esla Coat and Sayama Long Jacket offer warmer options with PFC-free DWR protection, zip entry hand pockets, and fleece- (Esla) or faux fur-lined (Sayama) hoods. 
READ MORE: The 50 Best Hiking Quotes to Inspire Your Adventures
UNTICKit Water-Repellent Utility Jacket & Flannel Shirt
Founded in New York in 2011, Untuckit is best known for their casual men's shirts, which are designed NOT to be tucked into pants.
And while many of the brand's styles tend to be a bit on the "vanilla" side for my tastes, their 100% cotton flannel shirts boast an ultra-comfortable brushed finish. 
Their Green & Red Plaid Flannel Seleccio Shirt is one of the coziest flannels I've ever worn, made with a heavier yarn than most men's shirts and a gorgeous tartan print that's perfect for Christmas. 
It pairs beautifully with their Water-Repellent Utility Jacket, which comes in 3 color options. It's made from a water-repellant poly/nylon blend that keeps you warm and dry, even in inclement weather. 
READ MORE: Going Green: 60 Earth Day Tips You Can Use Every Day 

DAEHLIE Challenge Jacket
Based in Norway, Daehlie Sportswear was launched by legendary Norwegian cross country skier Bjørn Daehlie, won a total of 29 medals in the Olympics and World Championships between 1991 and 1999. 
He became a businessman after retiring as the most successful male cross-country skier in history, and his clothing brand makes high-performance active lifestyle apparel designed for cold-weather adventures. 
Available in men's and women's sizes, the Daehlie Challenge Jacket is wind- and water-repellant, with a softshell exterior and a super-cushy brushed interior for added warmth. 
The stylish jacket is front-padded with 100% recycled Thermore Ecodown fiber that offers excellent insulation, and has a contemporary Scandinavian design that's perfectly suited for outdoor pursuits.
READ MORE:  The Norse Gods: Viking Mythology & Key Sites in Norway
Health & Beauty Gifts
Tubble Royale Inflatable Bathtub & Citrus Tree Soaps
As a boy I used to love taking baths, but I don't think I've had more than two or three in the last 20 years.
Why, you may ask? Because, as a man who stands 6'3″ tall and is built like a linebacker, tubs literally are not a good fit for me. If my shoulders are in the water, my legs must be up on the wall, and vice versa. 
The award-winning Tubble Royale Inflatable Bathtub is cool portable tub you can take anywhere. It weighs 13 pounds and holds up to 60 gallons, with inner measurements of 52 x 22 x 17 inches.
So you can take it anywhere you have a water source, using the included electric pump to inflate it in 2 minutes. 
To give your bath that luxurious spa feeling, Citrus Tree Soap offers palm oil-free artisan soaps made with natural ingredients (including shea and cocoa butter) and essential oils. Our favorite scents include Cocoa & Honey, Calendula & Chamomile, and the Citrus Spice Scrub. 
READ MORE: How to Avoid Products With Palm Oil
Bed Scrunchie &

 Bed Scrunchie Bamboo 

Sheet Bundle
Bed Scrunchie is one of those innovative inventions that seems so simple, you may wonder why nobody has ever thought of it before.
The device uses 360º tension to hold your bedsheets tight and prevent them from slipping during the night, giving them a crisp 5-star hotel look in the process. It grips your sheets so tightly, you can even use a flat sheet as a fitted sheet.
You can also bundle the Bed Scrunchie with the brand's organic bamboo sheets, which are eco-friendly, hypo-allergenic, wrinkle-free, and infused with aloe vera for extra softness.
 The set includes a flat sheet, fitted sheet, and two pillowcases, and uses a proprietary bamboo fabric that improves breathability and temperature regulation. It's the most comfortable set we've had for our bed in years!
READ MORE: The 25 Most Unusual & Unique Hotels in the World
Blesswell Blessed Skin Gift Set & B Great Stress Relief Bundle
The older we get, the more we understand the importance of taking good care of our skin.
Especially when swimming laps is our preferred form of exercise, and the chlorinated indoor pools we frequent tend to leave us with dry, itchy skin. 
For men, the CBD-enhanced Blessed Skin Gift Set from Blesswell makes it easy to establish a daily skincare regimen. The Face Cleansing Scrub, Daily Facial Moisturizer, and Lathering Body Wash have a lovely, light "island Breeze" scent, and the Blue Charcoal Clay Mask helps keep your face clear of oil and impurities.
 Stress and anxiety are at an all-time high during the COVID era, but the Stress Relief Bundle from B GREAT can help. Their Hemp Balm offers 250 mg of CBD to help ease minor muscle aches and pains, while the 250 mg Hemp Oil tincture helps to provide soothing natural relief from everyday stressors. 
READ MORE: 10 Natural Travel Toiletries & Personal Care Products You Can Make
Keoni CBD & River Organics
Though we have wholeheartedly embraced the rising Delta 8 craze, CBD is still an incredibly popular alternative for those who don't want any sort of THC in their system. 
We've tried lots of different CBD products in recent years, from tinctures and gummies to healing balms, skin cream, and more.
But the Midwestern US-based Keoni CBD offers a number of unique products designed to help those struggling with issues related to sleep, anxiety, stress, and body aches and pains. 
Their CBD Sleep Gummies (which offer 25mg of full spectrum hemp extract, plus melatonin, chamomile, and other calming herbs) have really helped us get a better night's rest.
Their Energy Gummies use guarana, ginkgo biloba, and green tea to put extra pep in your step. And their Pain Relief Spray uses CBD and natural menthol to soothe sore muscles.
If a simple CBD tincture is all you need, check out the sustainably farmed full-spectrum tinctures from the Virginia-based River Organics.
They offer 300mg, 600mg, and 900mg bottles in Citrus, Mint, and Natural flavors, or 1500mg bottles in Ginger Honey or Cinnamon Habañero.
READ MORE: The Top Foods to Buy Organic (& When it's Not Necessary)
Walton Wood Farm
Unfortunately, our dry skin issues from swimming aren't limited to our faces. Fortunately, Walton Wood Farm offers vegan-friendly skincare products that are free from cruelty, dyes, paraben, phthalate, and SLS. 
For the mouth, there's the Lip Emergency Rescue Kit, which features their 100% natural lip balms (Beach Babe, "Me" Time, Rebel Girl, and Week From Hell) in a pocket-sized, gift-ready tin. 
For the hands, their Beach Babe Hand Rescue offers a pineapple-scented moisturizer with a soothing blend of cocoa butter, shea butter, and green tea. 
For everything else, try the exfoliating Beach Babe Sugar Scrub, which boasts the heavenly smell of  pineapple, coconut, and sugar. It uses Shea Butter, Sunflower Oil and Vitamin E to leave your skin feeling fresh and smooth as butter!
READ MORE: Swimming with Whale Sharks in Cancun, Mexico
Shaklee 
When winter rolls around (usually bringing cold and flu season with it), our thoughts turn to immunity, which typically means taking vitamin supplements to stay healthy. 
Though supplements have become increasingly trendy in the last few decades, my family's been taking them since I was a kid. Mostly thanks to my beloved Granny, who was a Shaklee rep more than 35 years ago!
These days Shaklee has an incredible array of products we never imagined back in the '70s and '80s, such as their Triple Defense Boost (packed with Vitamin C and D, zinc, elderberry, and plant-based adaptogens) and calming Stress Relief Complex (L-theanine, ashwagandha, beta-sitosterol and L-tyrosine). 
They also have a Life Shake meal replacement (with 20 grams of protein, 6 grams of fiber, and 24 vitamins and minerals), Sustained Energy Boost powder (with caffeine from green coffee bean extract and green tea extract), and a Collagen-9 powder to help promote healthy skin, hair, nails, and joints.
READ MORE: The Best Coffee in the World (A Gourmet's Guide to 30 Types of Coffee)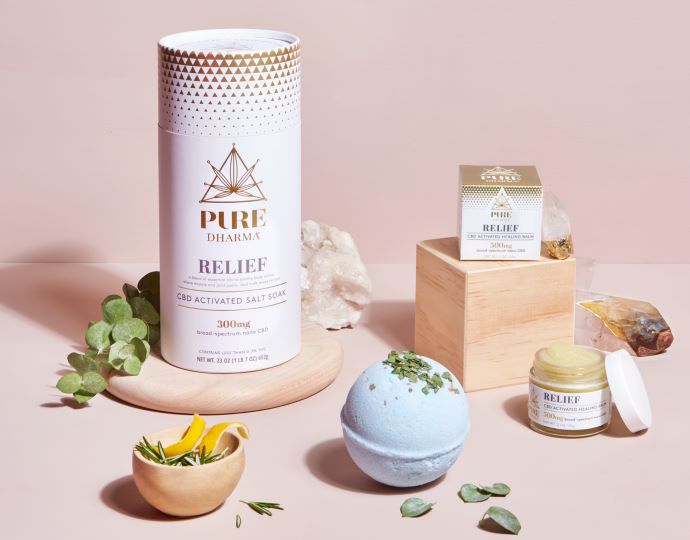 Pure Dharma Skincare 
Pure Dharma is a relatively new Northern California-based luxury skincare line created by blending botanicals with CBD and other ingredients in a sustainable, clean, and non-toxic way.
Founded by former esthetician Sarah MaHannah and her husband Sean, the company offers plant-powered wellness and beauty products in four categories: Recharge, Relax, Relief, and Radiant.  
Since stress is a constant element of juggling our 3 different business, we tested their Relax line, which includes a CBD Salt Soak Starter Set, CBD Bath Fizz, and CBD Healing Balm. Mary loved the way the bath made her feel, and we both enjoyed the gentle tingle of the Healing Balm on aching muscles after a workout.
Their Glow CBD Activated Oil Serum also feels great, with anti-inflammatory Neroli to promote elasticity, Ylang Ylang t0 calm and soothe the skin, and Sweet Orange for balance and brightening.
The brand also gives back by planting a tree for every purchase, in partnership with One Tree Planted. 
READ MORE: The 25 Biggest Forests in the World By Continent
Enjoy Hemp Gummies/Syrup
Delta 8 THC– a psychoactive cannabinoid that's moderately less potent than Delta 9 THC (the component in marijuana that gets you high)– is building buzz both literally and metaphorically as a remedy for people struggling with stress, anxiety, and/or sleep issues. 
Delta-8 THC is considered legal at the federal level because it's derived from the hemp plant, rather than marijuana. And it is currently legal in 29 U.S. states, including most of the Southeast. 
The Atlanta-based Enjoy Hemp offers an array of different Delta 8 products to choose from, including edibles, dummies, syrups, and vape cartridges. 
We heartily recommend the delicious pineapple flavor of their Relaxation Gummies, which come in 100 to 1500mg sizes (50mg per gummy). We also enjoyed the mango flavor of their Uplift Syrup, which comes in a 500mg bottle and helps us wind down after a long, stressful day. 
READ MORE: The 25 Best Places to Spend Christmas in the USA
RevealU Skincare Fresh Face Set & Luxurious Glow Set
Launched in 2014 to develop products that could help to protect and rejuvenate the skin, RevealU Skincare is a vegan-friendly, cruelty-free line. 
They offer a number of great gift sets designed for all ages, ethnicities, sexes, skin types, and sensitivities. We tested the Fresh Face Set and the Luxurious Glow Set. 
The Fresh Face Set includes the Cleanse Face & Body Gel, Rejuve Face & Body Moisturizer, and a 4oz Rejuve Spray, all of which serve to gently rejuvenate and invigorate your skin. 
The Luxurious Glow Set includes the Glow Face & Body Gel, Gold Face & Body Moisturizer (which is flecked with 24K gold flakes), and a 4oz Rejuve Spray, which combine to fight dryness and wrinkles. 
They also offer a Skin Renewal Set, which features a CBD-infused moisturizer that helps combat breakouts and other skin irritations. 
READ MORE: The 30 Best Places to Spend Christmas in Europe
TECH GIFTS

GroupHug Window Solar Charger
If you've considered trying to lower your carbon footprint by transitioning to renewable energy sources, the GroupHug Window Solar Charger makes a great baby step towards sustainability. 
As seen on Shark Tank, the 10-watt solar panel is small (13" x 10" x 1.25″), attractive, and incredibly easy to install. Just attach the suction cup to any window and hang it up!
The built-in 3,400 mAh battery needs about 10 hours of sun to fully charge, and you can use the USB port to charge smartphones, smart watches, AirPods, speakers and more. 
We love that it's stylish enough to blend in with just about any decor, with a transparent case that shows the solar tech inside. 
READ MORE: How to Reduce Your Carbon Footprint with Carbon Offsets & More

Solios Solar Black Watch
It's amazing how quickly smartphone have replaced watches for most people. But as a bit of a technological troglodyte, I still love wearing watches when we travel. 
The Solar Black Watch from Solios Watches is a sleek, refined, water-resistant (to 30 meters) timepiece that is as aesthetically attractive as it is eco-friendly.
The interchangeable strap is made with vegan leather, while the rechargeable battery is powered by both natural and artificial light, so you never need to worry about replacing it. 
We love the fact that Solios is the first certified B corporation watch company in the world, and the fact all their watches come with a 3-year warranty. 
READ MORE: The 20 Best Environmental Charities for Holiday Donations
Motorola T380 & T383 Two Way Radios
A few years ago, the hit Netflix show Stranger Things helped to make old school walkie talkies cool again. They're great for adventures in remote wilderness, where cell phone signals can be spotty. 
The Motorola T380 and T383 Two-Way Radio sets both offer a cool, rechargeable twist on old school technology that's great for communicating when you're traveling off-grid.
The T380 and T383 boast an IP54 weather rating (meaning they're built for extreme weather), up to 18 hours of battery life, and a range of up to 6 miles on open water and up to 25 miles from mountains to valleys.
Each package also includes a Y-cable dual charger, 2 belt clips, 2 carabiner clips, and 2 charging trays. 
READ MORE: Exploring the Blue Ridge Mountains

PowerVision S1 Smartphone Gimbal
There was a time when it was mostly influencers (a term we despise, if I'm being honest) who were making YouTube videos and sharing them with the entire internet. 
But in the COVID era, it seems like everyone and their grandmother is using smartphones for Zoom calls, FaceTime, TikTok, and live-streaming on Facebook. 
The PowerVision S1 is billed as "the World's Smallest Smartphone Gimbal," measuring 5.59 x 2.28 x 1.1 inches and weighing just 10.5 ounces. But it packs a lot of cool features into its diminutive size. 
As you'd expect, the gimbal offers stability control to ensure smooth jerk-free video, and works with all phone models and major live-streaming platforms. And its rapid-charge battery lasts up to 15 hours. 
But it also features impressive AI that includes Facial Recognition, Power Follow, and Gesture Control, allowing it to identify facial features and follow you as you move, or be controlled using hand gestures. 
READ MORE: How to Start a Travel Blog & Build a Successful Business

WeatherFlow Tempest Weather System 
We love outdoor activities like hiking, swimming, and boating. But over the last few years we've realized that our go-to weather apps aren't the most accurate predictors of incoming storms. 
Especially when you're hoping to visit mountains and/or lakes (as we do often), which tend to create their own micro-climates that apps may not take into consideration. 
The Tempest Weather System a great device for at-home monitoring from Weatherflow, the leading private weather monitoring network in the USA. 
Their Tempest app uses real-time data, advanced forecast modeling, and the oversight of in-house meteorologists to make more accurate predictions by using advanced machine learning that gradually improves over time.
READ MORE: The Tallest Mountains in the World By Continent

Allay Light Therapy Lamp
Although I've never suffered from migraines myself, I have numerous family members who have been plagued with splitting headaches for a good portion off their lives. 
Invented by a Harvard medical school professor and neuroscientist, the Allay Light Therapy Lamp is designed to provide non-pharmaceutical relief from headache/migraine pain, stress/anxiety, and insomnia.
The unique lamp uses a narrow band of green light whose band of wavelengths generate smaller electrical signals in the brain than regular lights, which can irritate the eyes and brain. 
The Allay Lamp's patented gentle glow works to naturally soothe the brain, naturally reducing headaches, stress, and anxiety so that you (or your loved one) can get a better night's sleep. 
READ MORE: The 20+ Best Christmas Light Displays in Georgia for 2021
Revel Gear Day Tripper Solar Pack & Trail Hound Camping Light
Solar power and camping go together like PB&J. But folks like us need to be connected even when we're exploring the natural beauty of the wilderness. 
The Day Tripper Solar Pack from Revel Gear is great for off-grid adventures, offering a rugged USB-powered battery pack with built-in "Solar Boost" technology, allowing it to be charged by the sun even when you're out on the trail. 
The durable 8,000 mAh battery is made to handle moisture, dust, and shocks, and the built-in 1,000 lumen LED grid has brightness settings that run the gamut from dim candlelight to exploding supernova. OK, so that's not what they call it, but it is EXTREMELY bright! 
The two USB outputs can be used to charge smartphones, tablets, camera, etc. You can also attach it to their 30-foot Trail Hound Camping Light to illuminate your campsite in style. –all reviews by Bret Love & Mary Gabbett; lead photo via Canva