Christmas in the Philippines is very different from Christmas in other countries.
A Philippines Christmas has its own charm, its own appeal, its own beauty, which pairs wonderfully with island nation's notoriously warm hospitality.
Filipino Christmas celebrations begin long before the actual holiday, and you can often hear Christmas songs in the Philippines as early as September!
You can go to any mall, whether in the capital or in the provinces, and you'll likely find yourself immersed in the holiday spirit.
Read on for our guide to the best ways (& places) to celebrate the Christmas season in the Philippines, including a look at the history of the holiday, common Christmas traditions, Filipino Christmas decorations, and more.
READ MORE: The 25 Best Places to Spend Christmas in the USA
Christmas in the Philippines Guide
History Of Christmas in the Philippines
Christmas Traditions in the Philippines
Christmas Food in the Philippines
Christmas Decorations in the Philippines
Top 5 Places for a Christmas Celebration in the Philippines
READ MORE: The 30 Best Places to Spend Christmas in Europe
History 0f Christmas in the Philippines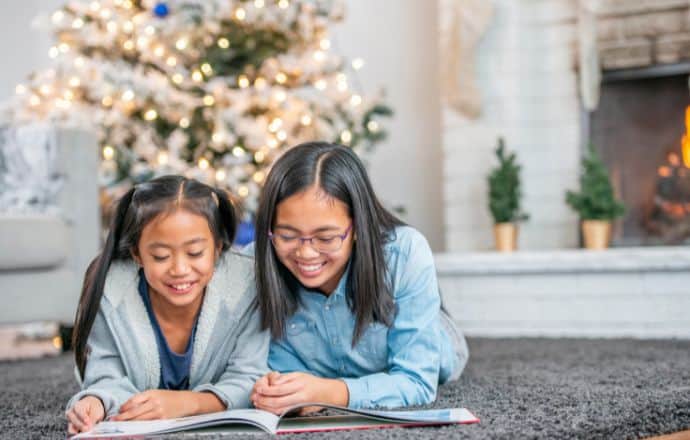 In the old days, Christmas in the Philippines used to be a very simple affair.
It was not so much an occasion of celebration as it was a time of year when people would go to church and then return home to eat with family and friends.
The average Filipino Christmas was celebrated by lighting candles and saying prayers in the house, rather than by going out and having fun.
Families would also make sure to have special holiday food on hand for the occasion, like turon (banana fritters), puto bumbong (rice cakes), and halo-halo (an ice cream dessert).
In short, it was a time of family, friends, and good cheer celebrated by many Filipinos around the world.
The Christmas celebration in the Philippines is closely tied to Spanish colonization and Christianity. Spaniards brought their own traditions when they arrived in 1521, and Catholicism was eventually adopted as an official religion.
Christmas traditions in the Philippines today are much more festive. Most people go out shopping on December 23rd or 24th, depending on which day they celebrate Christmas.
Children receive gifts from their parents and godparents, and families gather together for a big meal. People exchange presents with each other, listen to carols sung by choirs or bands, and attend parties held at restaurants.
There are also newer Filipino Christmas traditions that have been added over time, such as singing karaoke or watching movies on Netflix with family.
READ MORE: 40 Fascinating Christmas Traditions in Mexico
Christmas Traditions in the Philippines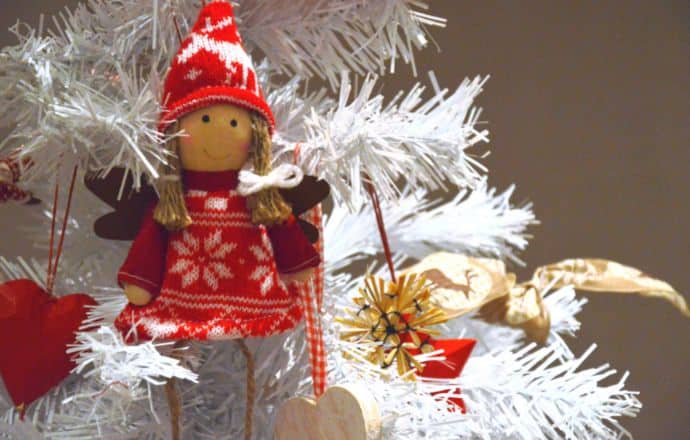 Philippines Christmas Starts in September
The Christmas season in the Philippines is recognized as the longest Christmas celebration in the entire world.
So you don't really have to wait until December before things start to "feel a lot like Christmas."
The start of the so-called "BER months" (September 1) marks the beginning of the holiday season in the Philippines, more than three months before Christmas Day arrives!
Philippines Christmas trees, colorful lights, and festive Filipino Christmas decorations that evoke the holiday spirit begin to appear at shopping malls and other establishments before the first day of Autumn.
So if you visit the Philippines for Christmas, you can have more than 115 days of holly jolly celebration!
READ MORE: History & Other Names for Santa Claus Around the World
Christmas Caroling in the Philippines
In exchange for pamasko (Christmas tokens, usually coins), children and even adults sing timeless Christmas carols as they stroll merrily from house to house.
Christmas caroling in the Philippines includes a wide variety of holiday tunes, both traditional and modern.
Favorites include traditional Filipino carols like "Ang Pasko ay Sumapit" and "Pasko Na Naman," as well as popular English carols like "We Wish You A Merry Christmas" and "Jingle Bells."
If you don't have anything to offer the carolers in return for their songs, you can simply say "Patawad" (Sorry), which tells them to skip your house.
In recent years, Christmas caroling has also grown to be one of the major sources of donations for non-profit organizations across the country.
READ MORE: The 21 Best Environmental Charities & Animal Charities for Holiday Donations
Christmas Food in the Philippines
Simbang Gabi
Holiday-related masses celebrated long before Christmas are referred to as Misa de Gallo, or "Simbang Gabi" in Filipino.
Simbang Gabi ("Night Mass") is a 9-day continuous liturgy that begins on December 16, and is intended for worship and prayer. It is said that if you attend all 9 Christmas masses, your Christmas wishes will come true.
This Filipino custom originated with farmers attending early mass before work during the Spanish colonial era.
One traditional Filipino Christmas food, Puto bumbong, is a purple sticky rice steamed in a bamboo tube and seasoned with butter, brown sugar, and coconut shavings.
Outside the churches after every mass during Simbang Gabi season, you'll also find another famous Christmas food in the Philippines, Bibingka.
The delicious rice cake is made from galapong (a.k.a. rice dough), baked in a special clay pot lined with banana leaf, topped with slices of cheese and salted eggs, and cooked with hot coals on top and underneath.
READ MORE: Lebkuchen Recipe (German Christmas Cookies aka German Gingerbread)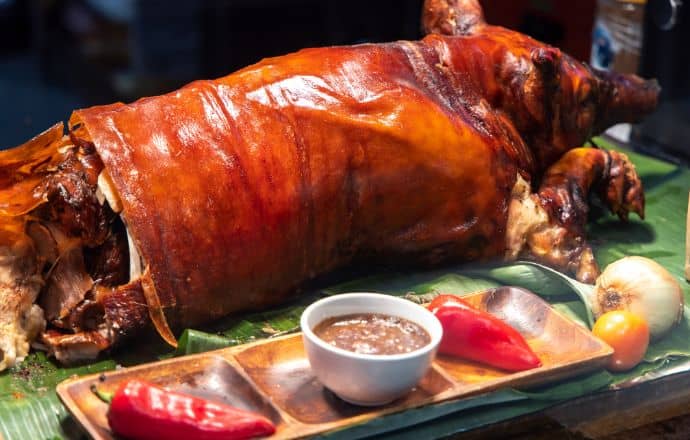 Noche Buena and Media Noche
Christmas Eve is referred to as Noche Buena, which means "Good Night" in Spanish.
For Filipinos, this evening holds special significance because it is the day when family and close friends gather to celebrate Christmas dinner.
Noche Buena food in the Philippines traditionally includes a variety of dishes, including lechon (roasted pig), spaghetti, barbecue, ham, fruit salad, rice cakes, queso de bola, and much more.
In the 6 days following Noche Buena, Filipino families will celebrate a second feast, the Media Noche, meaning "New Years Eve Feast."
There are always 12 different circular fruits on the dinner table during the Media Noche, since it was thought that this would bring good fortune for the upcoming year.
This is also a Filipino New Year tradition that's typically observed at midnight.
READ MORE: 20 Fun Christmas Eve Traditions Around the World
Christmas Decorations in the Philippines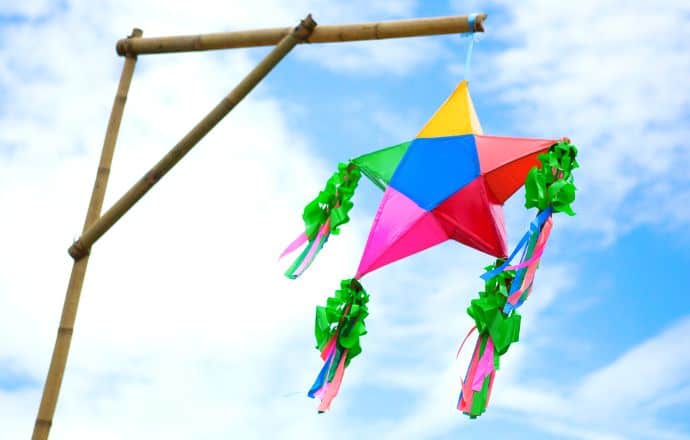 Parols in the
Philippines
One of the most important and ancient Philippines Christmas Decorations is the colorful display of parols.
Filipino Parols are lanterns with frames made of colored Japanese paper and bamboo strips.
The lantern forms the shape of a star, a world-renowned Christmas symbol that symbolizes the brilliant North Star that guided the Three Kings to the manger where Jesus was born.
Some Filipinos might also carefully set a candle or lamp inside for lighting.
The season to put all those colorful decorations around the house comes with the beginning of the first "ber month."
READ MORE: 20 Symbols of Christmas: History & Meaning of Christmas Decorations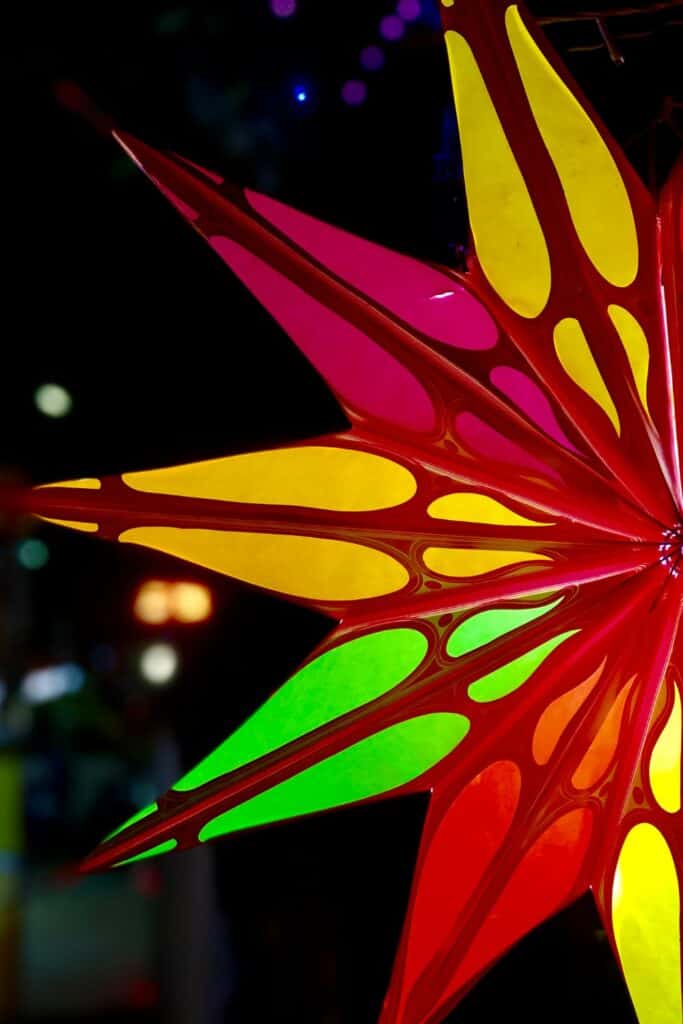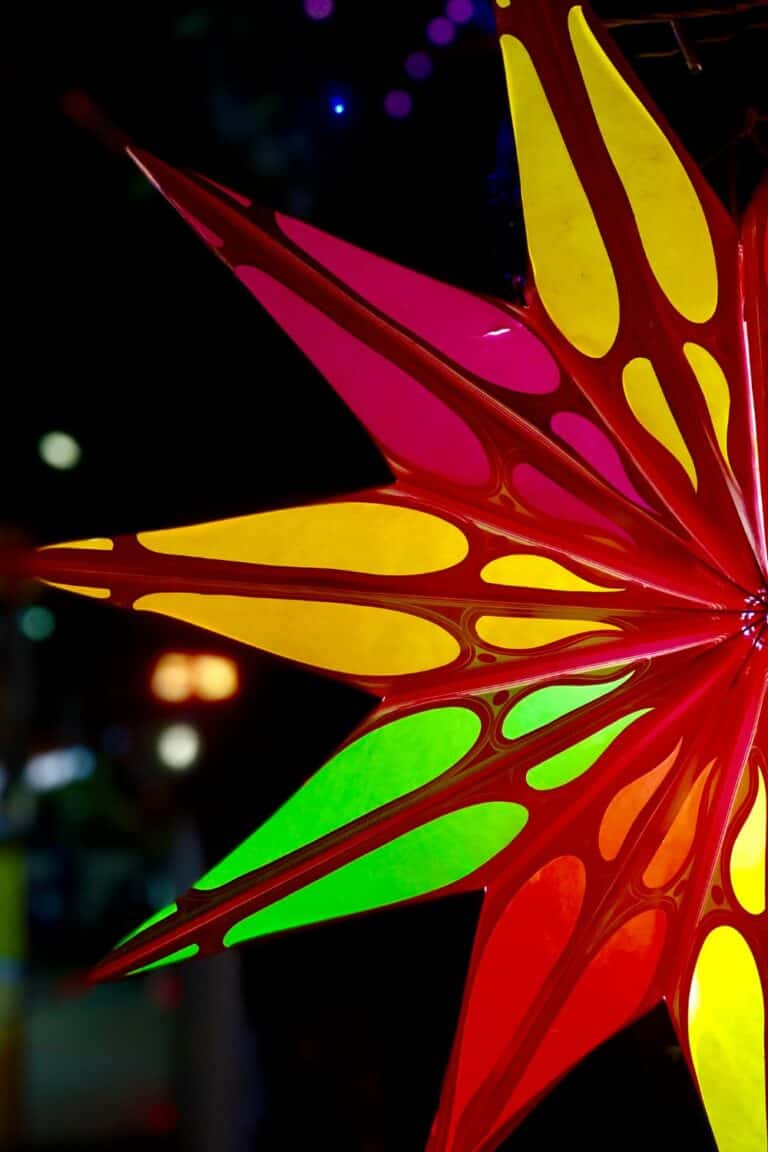 Giant Lantern Festival in Pampanga
Located about 90 minutes north of Manila, the small town of Pampanga has earned the titles "Culinary Capital of the Philippines" and "Christmas Capital of the Philippines."
For the past 80 years, the Christmas town of Pampanga has been the venue for the annual Giant Lantern Festival.
This world-renowned cultural festival finds the entire city illuminated by handmade lanterns, which are crafted by local residents.
Their vivid colors glow brightly at night, and create some of the most breathtaking scenes you'll see at Christmas.
Without planning to visit Pampanga, your Christmas in the Philippines definitely isn't complete!
READ MORE: 30 Recycled Christmas Decorations & Homemade Gifts Anyone Can Make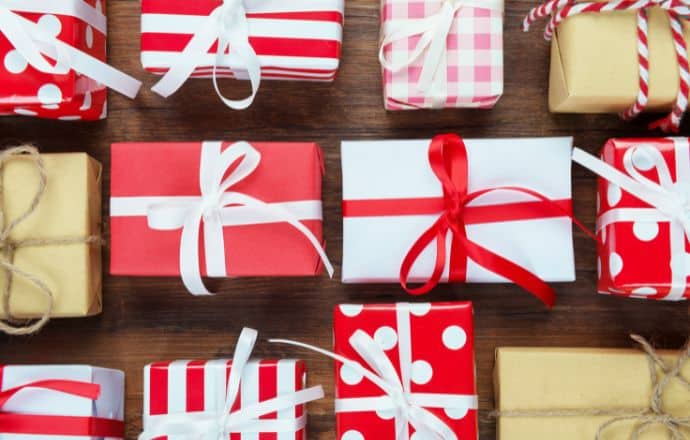 Monito Monita
A Filipino Christmas often involves the common practice of exchanging gifts, but with a twist.
Of all the Filipino holiday celebrations, Monito Monita is one of the most anticipated events. In companies and schools, it frequently occurs during Christmas parties.
Much like the "Secret Santa" tradition in the USA, each person picks a name at random from the draw lots, and then gives them something that falls within the budget everyone has decided upon.
Monito Monita ideas are often prompted by categories, such as "long, green, food gifts, squishy, and several others," to make it more exciting and enjoyable.
As with "Secret Santa" exchanges, the identity of the recipient is kept secret until the party.
READ MORE: GGT's Holiday Gift Guide (Includes 75+ Christmas Gift Ideas)
Top 5 Places for a Christmas Celebration in the Philippines
The Philippines is a wonderful place to visit during Christmas, especially if you like to be surrounded by festive decorations and cool weather.
There are lots of cool places to stay and fun things to do, so you can plan your trip around what you're interested in.
Read on for some great ideas for where to go in the Philippines at Christmas…
READ MORE: 20 Most Beautiful Places in the Philippines to Visit (For Nature Lovers)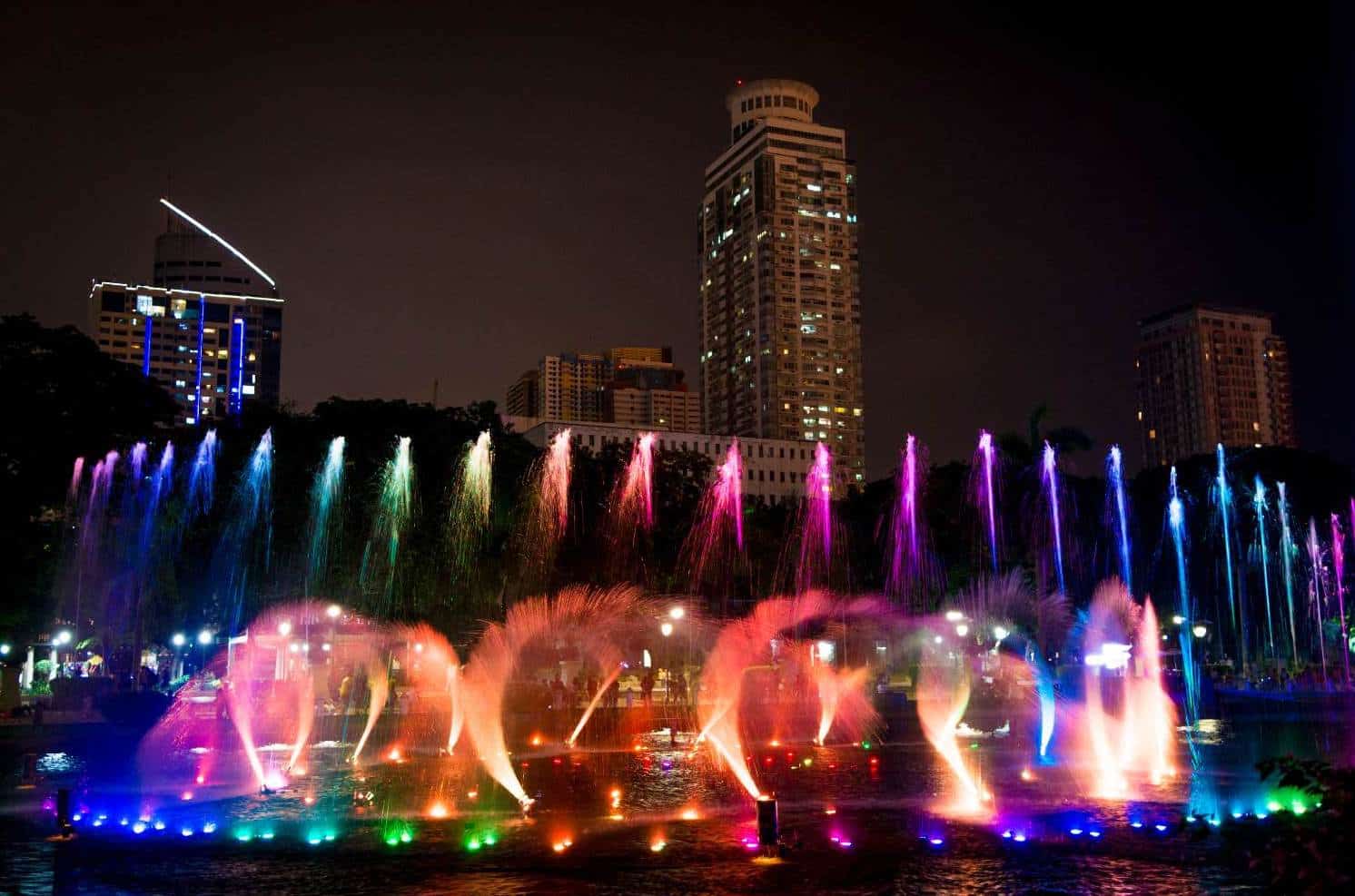 1. Metro Manila, NCR
Manila comes alive with Filipino Christmas decorations during this festive season.
You'll see stars hanging from every streetlamp, and you can find statues of Santa Claus and the Nativity in many places around town.
The streets are filled with people carrying bags full of gifts, or shopping for last-minute items before Christmas Day arrives.
There are also many special Christmas events in Manila during this time of year, including parades where people dress up as Santa Claus or other holiday characters, and free Christmas concerts at parks throughout the city.
READ MORE: The 30 Best Exotic Islands to Visit (World Travel Bucket List)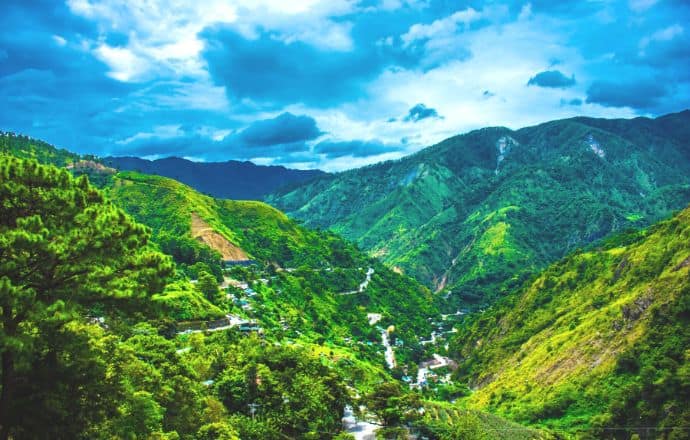 2. Baguio City, Benguet
If you want to get away from the busy city life of Manila, consider heading out to Baguio City instead.
This mountain town is a popular Philippines vacation spot because it's close enough for short drives, but still far enough away that it feels like being in a different world.
The weather is considerably colder here than in Manila, which makes it perfect for enjoying Christmas light displays and decorations without getting too hot or humid outside.
READ MORE: Top 15 Things to Do in Coron, Palawan (Phillipines)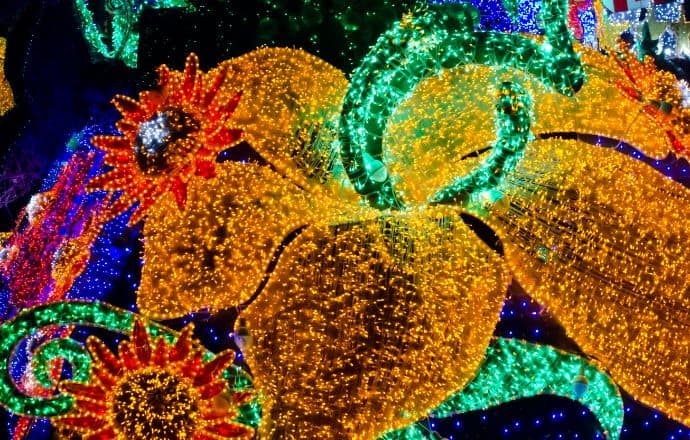 3. Cebu City, Cebu
If you want something more exciting than just sitting around enjoying the sights and sounds of Christmas, then visiting Cebu City might be right up your alley.
In addition to historical landmarks from its 16th-century Spanish colonial past, the town has plenty of shops here where you can find all sorts of gifts and Filipino Christmas decorations.
If you're planning on visiting the Philippians in December, don't forget about Cebu's annual Festival of Lights!
READ MORE: The 15 Best Palawan Resorts & Hotels (Philippines)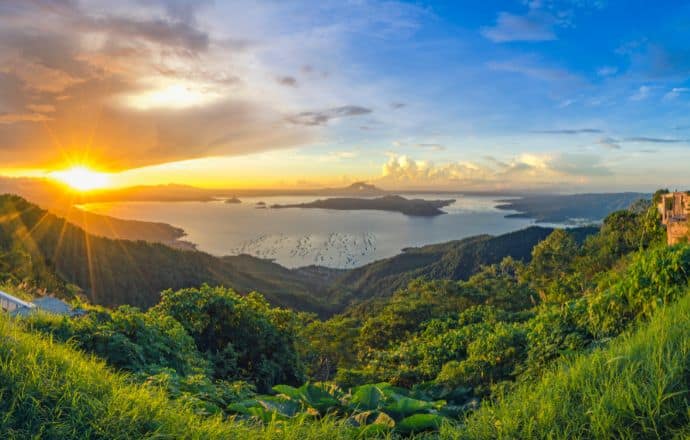 4. Tagaytay City, Cavite
Overlooking Taal Volcano Island (an active volcano surrounded by Taal Lake), Tagaytay is one of the best places to spend the Christmas season in the Philippines.
Tagaytay is located about 65 kilometers south of Manila, and the cool weather coming off the water makes this a great place to escape from the heat and humidity of the city.
There are also many fun outdoor recreation activities that you can try in Tagaytay, such as hiking, swimming, horseback riding, and more.
READ MORE: The Top 10 Things to Do in San Vicente, Palawan (Philippines)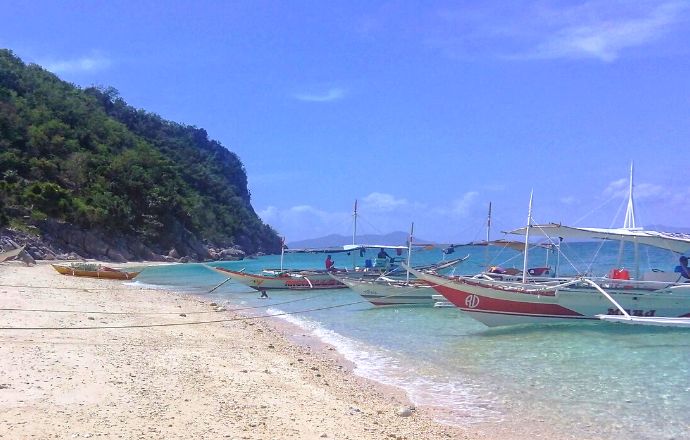 5. Iloilo City, Iloilo
Iloilo City is bathed in lights, and there are many fun things to do there. Try eating at one of their street vendors, where they serve food cooked on grills over coals.
Visit the historical and cultural sites and tour the famous Islas de Gigantes, which is famous for diverse ocean animals, pristine white sand beaches, and rugged rock formations.
Local folklore suggests that the bones of giants were discovered in one of the area's caves.
And while Christmas is a time for celebrating with family and friends, it also offers an opportunity to explore the cultural traditions of one of Asia's most unique countries, the Philippines.
Some travelers may find it surprising that there are so many different Christmas traditions in the Philippines.
But the Filipino people have been able to merge local and foreign Christmas customs, and this is what makes the Christmas season in the Philippines so unique! –by Maria Nerizza Veloso of Travel Connect Experience