Coron, Palawan can be seriously confusing at first. The municipality encompasses a town (located on Busuanga Island), an island (nearby Coron Island), and over 50 minor islets in the Philippines' Calamian archipelago.
Say Coron's name to Filipinos while you're in the capital city of Manila and you'll see their eyes light up like kids on Christmas morning. That's because Coron is arguably the most picturesque part of Palawan, which was voted Best Island in the World by Travel + Leisure readers several years in a row.
We had the pleasure of spending a week in Coron, bookending our time teaching a branding workshop at TBEX Manila. From gorgeous beaches and dramatic limestone landscapes to exquisite Scuba diving and all sorts of wildlife, it was an extraordinary experience that left us eager to go back and spend more time in the Philippines.
Here we'll take a brief look at the history of Coron, tips on where to stay, and share our picks for the best things to do in the area.
READ MORE: The Top 10 Things to Do in San Vicente, Palawan (Philippines)
A BRIEF HISTORY OF CORON PALAWAN, PHILIPPINES
Stretching from Tara Island in the northeast to Canipo Island in the south, northern Palawan's Calamian Archipelago separates the South China Sea from the Sulu Sea.
The original inhabitants of this area were the Tagbanwa, Calmiananen, and Cuyonon tribes. Coron Island and the waters that surround it are the ancestral domain of the Tagbanwa people, and have been officially designated as such since 1999. They're one of the oldest ethic groups in the Philippines, believed to descend from inhabitants who lived over 20,000 years ago.
European contact in the region came long after Ferdinand Magellan arrived in the Philippines in 1521, and Spanish colonization of Cebu began in 1565. The first permanent Spanish settlement in the Calamianes was on Culion, where a fort and church were built in 1670 in defense against Muslim raids.
It was a migrant to this settlement, named Nicolas Manlavi, who ultimately established the first settlement on Coron Island Palawan, in present-day Banuang Daan. Manlavi– a Cuyo Islands native who served for several years on Spanish Galleons– lived in Culion but owned farm land on Coron. His daughter Evarista later wed Claudio Sandoval from Iloilo, and the Sandoval clan rose to become one of the region's most prominent families.
At the turn of the 20th century, American naturalist Dean Worcester became Secretary of the Interior for the First Philippine Commission. He recommended Culion as the site of the Philippine Leper Colony, which forced the Sandovals to relocate to what is now known as Coron and Busuanga.
Now, nearly 120 years later, Coron's population has grown from just over 5,000 to 52,ooo, spread across an area of 266 square miles. Just 2700 or so people live on Coron Island, and many of the Calamian Islands remain relatively uninhabited. Perhaps that explains why the Coron Island Natural Biotic Area is listed on the UNESCO World Heritage Tentative List.

READ MORE: Danjugan Island, An Idyllic Philippines Escape
CORON PALAWAN MAP
<
TOP 15 THINGS TO DO IN CORON
If you're the sort of person whose idea of a great vacation in lazing about on gorgeous beaches, with a good book in one hand and a fruity tropical drink in the other, Coron has that in spades.
But if you're like us, and prefer healthy doses of outdoor recreation in between spa treatments, there's plenty of that as well.
Here's a look at our recommendations for the Top 15 activities in the area, listed in no particular order…
READ MORE: The 15 Best Palawan Resorts & Hotels (Philippines)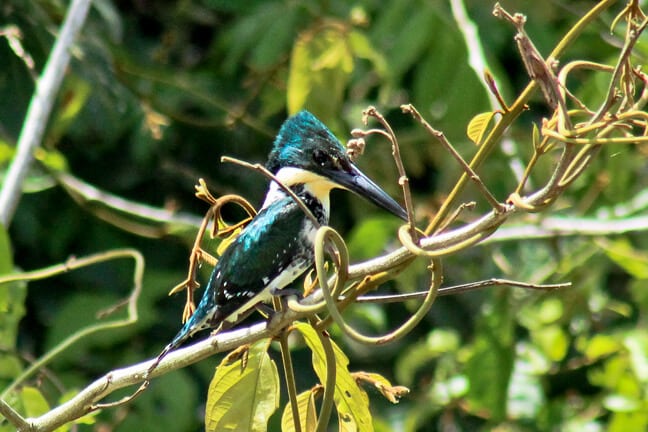 1. Birdwatching in Kingfisher Park
One of the lesser-known ecotourism attractions in Coron, this Palawan nature park is located on Busuanga Island near the Malbato Chapel. Transfers can be arranged to and from the two of Coron
The mission of this is "to protect, preserve, and restore the biodiverse ecosystem of Malbato through economically and environmentally sound sustainable development, education, and proactive community involvement."
Kingfisher Park offers an array of activities, from half-day birdwatching and mangrove kayaking tours to hiking and waterfalls tours. Their full-day package includes lunch, dinner, all trekking activities, mangrove kayaking, and their Starry Starry Night boat tour at sunset. Sunscreen and insect repellent are HIGHLY recommended, especially for the latter activity.
For those interested in Asian wildlife, the park is home to six species of Kingfisher and an array of other endemic birds, plants, and animals. The 73 bird species that may be spotted there include the Palawan Flowerpecker, Oriental Dwarf-Kingfisher, Blue Paradise-Flycatcher, Javan Frogmouth, Crested Serpent-Eagle, Philippine Hawk-owl, Palawan Hornbill, and many more.
There are also six different species of frogs in the park, including two fascinating endemic amphibians. The park is also home to Parrot International's Blue Racquet Tail Parrot /Kilit Project, among other community-focused conservation initiatives.
READ MORE: Beautiful Birds of the Galapagos Islands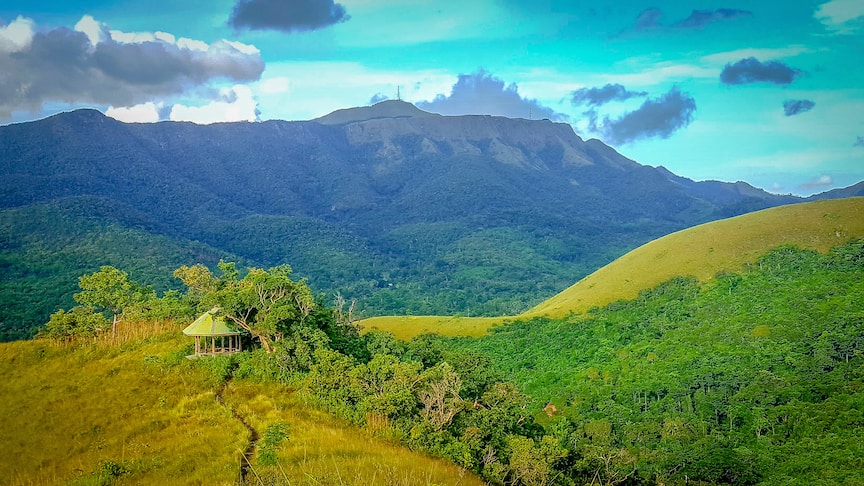 2. Climb Mount Tapyas
Imagine it's 3PM on a 93º Fahrenheit day, with 97% humidity. You're on a beautiful tropical island (Busuanga) surrounded by brilliant blue waters. Climbing to the top of a mountain whose summit stands 700 feet above sea level is probably not going to be at the top of your "must-do" list. But it definitely should be!
The second-tallest mountain in the town of Coron, Mount Tapyas is the most distinctive landmark in the area. The Hollywood-style CORON sign and gigantic white cross at its summit can be seen for miles around, looming large over the bustling port town.
There are steps – a whopping 723 of them– that take you to the top, with plenty of shaded benches and scenic viewpoints for photos along the way. Unfortunately, I'd torn a muscle in my calf the week before we left for the Philippines.
Between that and the heat/humidity, we had to take it slow and steady, stopping frequently along the way to rest and hydrate.
But the 360º view from the top is spectacular, with pastoral scenes of the surrounding hills on one side and gorgeous blue/green ocean and neighboring Coron Island on the other.
I'd recommend going a little later in the day than we did so you can watch the sunset from the summit. But even with a hurt leg, this was still among my favorite Coron attractions.
READ MORE: 10 Best Mountains in the World Bucket List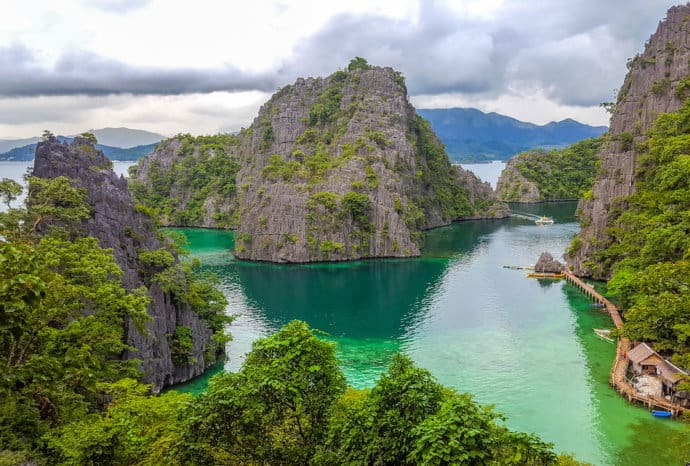 3. Explore Beautiful Coron Bay
Surrounded by dynamic karst landscape islands, with towering tree-studded rocks rising straight out of the sea, Coron Bay is arguably amongst the most beautiful places we have ever visited during our travels.
Boating in Coron Bay takes you to countless attractions, from Apo Island and beautiful beaches (including Atwayan and Banul Beach) to the snorkeling hotspot known as Siete Pecados (Seven Sins).
The coral reef here is colorful and pristine, and marine life is abundant, but you'll want to get there early if you hope to avoid the tourist crowds.
The stunning sight that greets you as you round the corner of Coron Island– with Baquit, Busuanga, and Uson Islands all around you– is truly breathtaking.
The brilliant blue water is so gorgeous, it almost doesn't look real. And if you go in the early morning or late afternoon, you may be delighted to realize that you have this portion of Coron Bay virtually all to yourself (see photo above for proof!).
This part of the bay is where you access the steep, occasionally slippery hiking trail to Kayangan Lake. But it's also an exceptionally tranquil spot for a picnic, snorkeling, or simply soaking in the sights of one of the most picturesque places on the planet.
READ MORE: How Palm Oil Threatens Palawan, Philippines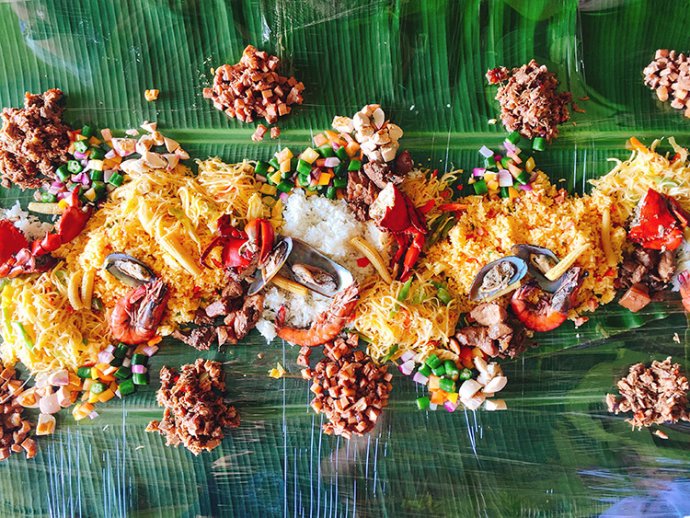 4. Feast at a "Boodle Fight"
One of our favorite Filipino cultural traditions we experienced in Coron is the boodle fight. In American military slang, "boodle" (which is thought to derive from "the whole kit and caboodle") is the word for contraband sweets.
But in the Philippines a boodle fight is generally a meal that uses no silverware and no dishes. Instead, the bounty of food is spread out on a long table covered in banana leaves.
In the Filipino military, diners stand shoulder to shoulder on either side of the table. When the command is given, they practice what is known as kamayan, or eating with the hands.
We had two boodle fights during our visit, one at TBEX and another at Club Paradise Resort. But the latter was much more memorable, as it took place on the island's beautiful Hidden Beach. The table was covered in rice, fish, shrimp, squid, clams, crab, mussels, meats, and a variety of vegetables.
It was extremely tasty and extraordinarily messy. You would use the fingers of your right hand to gather up rice and ulam (the Filipino word for the main dish), mushing them into a ball to make it easier to get it all into your mouth.
As we ate and talked with our blogging friends, we looked out over one of the most stunning ocean views we've ever been fortunate enough to witness. It was an excellent meal I don't neither any of us will ever forget!
READ MORE: 5 Weird Foods the French Consider Delicacies
5. Get Away from It All at Club Paradise
The resort so nice we stayed there twice, Club Paradise is located about 40 minutes by boat from Busuanga on its own private island (Dimakya).
You can see Busuanga from all sides of the island, but Dimakya Island feels blissfully remote: The only boats we ever saw nearby during our 6 days there belonged to the resort.
Though the island itself is very small, Club Paradise offered such a diverse array of activities that we spent six days there and never once got bored. Sunrise Beach, Sunset Beach, and Hidden Beach are all gorgeous, tranquil and uncrowded.
The snorkeling from the beach is exceptional. We saw colorful coral reef, giant clams, a pair of color-changing octopi, sea turtles, reef sharks, and much more less than 50 feet from shore.
If you do get tired of staying on Club Paradise property, they also offer tours for Scuba diving and island hopping (more on that below). You can also arrange an all-day trip encompassing many of our other favorite things to do in Coron!
READ MORE: What Is An Eco Lodge? (Top 10 Eco-Lodges in the World)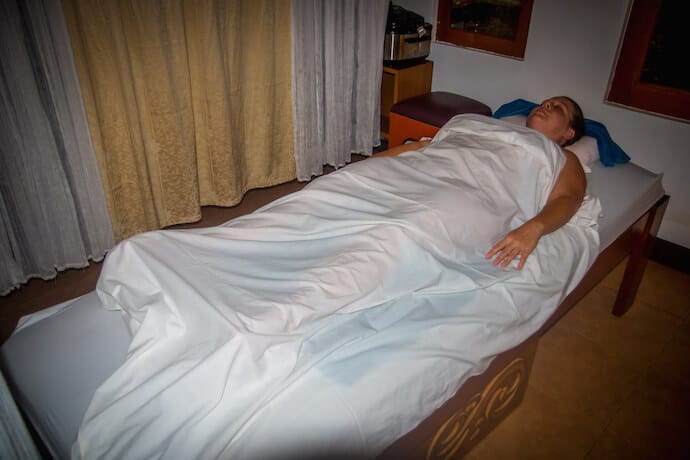 6. Get a Traditional Hilot Massage
Getting to Coron, Palawan from our home base in Atlanta was no easy task. It required three flights, nearly an hour-long drive from the Francisco B. Reyes Airport in Busuanga, then a 30-minute boat ride. By the time we reached the private island on which Club Paradise Resort is based, we'd been traveling for nearly 27 hours.
Fortunately, the resort's Glow Spa was both affordable (around $30 for an hour) and incredibly effective at stress relief. They specialize in Hilot, a Filipino massage style that was traditionally used to heal everything from body aches and strained muscles to colds, coughs, and fevers.
Long before Western medicine reached the shores of the Philippines, the manghihilot (masseuse) worked alongside the albularyo (herbalist) to heal the people of the community.
Elders typically passed down their knowledge of ancient Filipino massage techniques to their children, teaching them how to detect congestion, an imbalance of energy, and/or skeletal misalignments.
During the Phillippines' colonial era, Hilot fell out of favor, and became associated with impoverished people who couldn't afford Western medicine. But over the past few decades Hilot has made a comeback, and is now a popular healing alternative at spas throughout the country.
Our Hilot sessions at Glow Spa were so remarkable, we had three during the six days we were there. It started like any other massage, with oil, checking for pressure points, and a mixture of circular and long strokes to move energy through the body.
Despite their tiny size, our manghihilots were incredibly powerful, with deft fingers and tugs that created chiropractor-like cracking sounds.
By the end, we felt relaxed, rejuvenated, and ready to tackle all the Coron tours and attractions on our itinerary.
READ MORE: 40 Healing Vegetables (Nature's Medicine)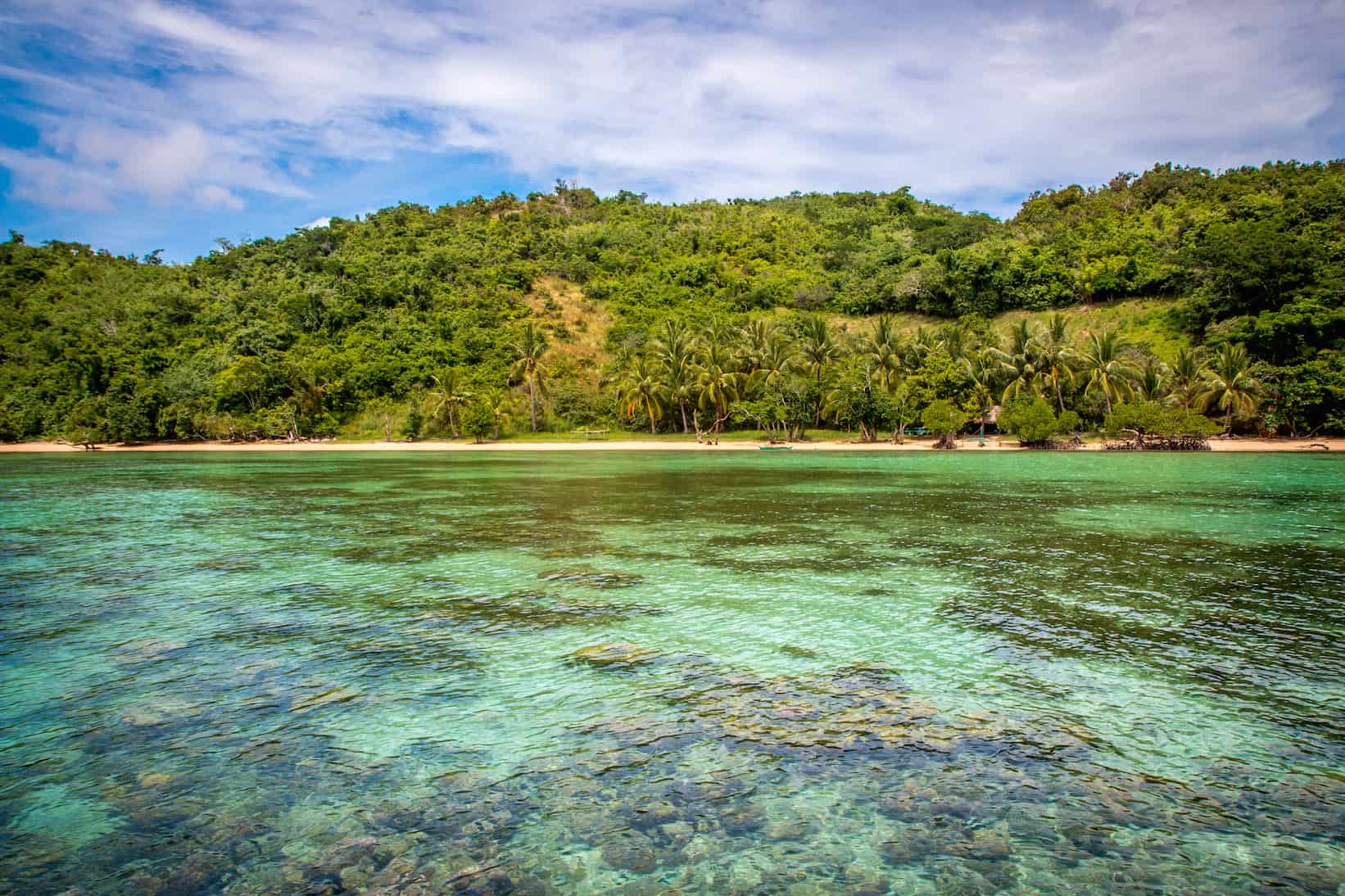 7. Go On a Coron Island Hopping Tour
Our favorite Club Paradise excursion was a half-day Coron Island Hopping Tour that took us to three different islands in the area. Each offered compelling arguments for why the Palawan archipelago has been voted Best Island in the World so many times.
The islands they visit change slightly depending on weather, but we started out on Diatoy Island. Uninhabited and as tranquil as you can imagine, the island's pristine white sand didn't have a single footprint on it when we arrived.
The picturesque view was equally stunning above and under water, where we saw Clownfish, Angelfish, and Parrotfish less than 20 yards from shore.
The snorkeling was even better at Dimalanta Island, which boasted a stunning coral reef system. The crystal clear aquamarine waters were teeming with marine life, including an intensely colorful Mantis Shrimp that hid before I could snag a photo. As colorful as the myriad fish were, this was one place where the coral itself was even more impressive.
We finished our tour on Malpagalen Island, a.k.a. the Island Without Trees. The closest island to Club Paradise, this striking sandbar features fascinating rock formations and dramatic limestone cliffs.
At low tide its small sea cave makes a great selfie spot, with the beautiful blue ocean and rolling hills of Busuanga Island's coast in the background.
READ MORE: 10 Exotic Islands For Your World Travel Bucket List

8. Hike to Kayangan Lake
We loved what is widely considered the cleanest lake in Asia so much that the fact that it rained the whole time we were there did nothing to dampen our enthusiasm. It was the last stop on our Coron Island Tour (which can be booked through Club Paradise), and also our favorite.
Coron Island is part of the ancestral domain of the indigenous Tagbanua people, who are known locally as Calis. They protect the pristine fishing grounds around the island, including the gorgeous cove pictured above, which you enter to reach the hiking trail to the lake.
The rock-strewn trail is steep and extremely slippery, but there are railings to hold onto as you ascend and descend. The heat and humidity conspire to leave you sweaty and winded, but the world-class views will truly take your breath away.

My only regret is that we didn't have more time to savor the lake's cool waters and dynamic karst landscape. It's the sort of place you could take a picnic and easily spend the whole day.
But I would definitely advise going there in the early morning or late in the afternoon. When we passed by at lunchtime, the cove was swarming with tourist boats that would've ruined the serene vibe we ultimately savored.
READ MORE: 20 Biggest Lakes in the World Bucket List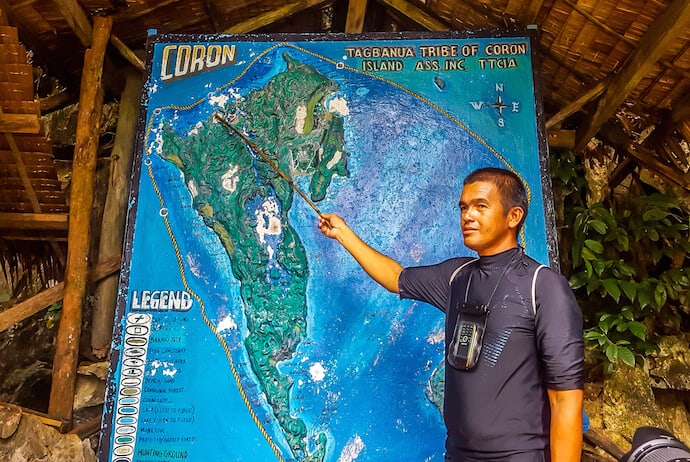 9. Meet the Tagbanua People
Many of our favorite things to do in Coron– including visiting Coron Bay, Kayangan Lake, and Barracuda Lake– bring you into the domain of the Tagbanua (or Tagbanwa) people.
This indigenous Filipino tribe was given a Certificate of Ancestral Domain Title to around 85 square miles that encompass both land and sea, to which they now manage all tourism.
The Tagbanua people are among the oldest of all the indigenous people in the Philippines. There's evidence to suggest they may descend from the Tabon Man, whose remains (discovered in a cave in Palawan in 1962) date back more than 16,000 years.
There are two major populations in Palawan, with the Calamian Tagbanua primarily found in Busuanga Island, Coron Island, and El Nido.
Today the Tagbanua tribe protects the land and marine ecosystems in and around Coron. They also preserve their rich cultural traditions, including three native languages, an ancient tribal religion, crafts such as bamboo basket weaving and woodcarving, and more.
Folk music and dance have historically been a huge part of Tagbanua cultural rituals. Musical instruments such as the babarak (nose flute) and kudlung (boat flute) are not as common today as they once were. But you will see babandil (percussive gongs) and tipanu (flutes) used alongside modern instruments such as acoustic guitars.
If you spent much time exploring Coron, you will almost certainly meet some of the slim, brown-skinned Tabangua people. And if you happen to have a Tagbanua guide at Barracuda or Kayangan Lake, make sure to ask them more about their rich cultural traditions!
READ MORE: 50 Fascinating Facts About Indian Culture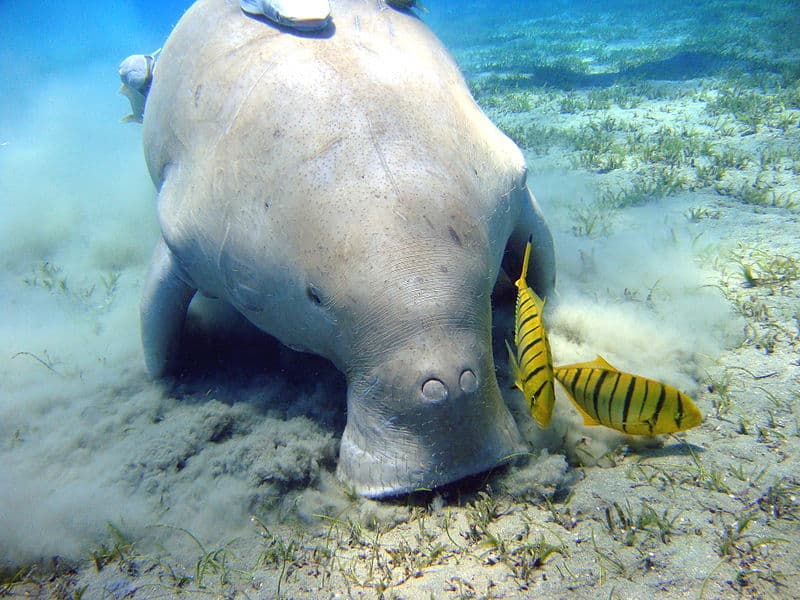 10. Search for Dugongs
The Dugong is a massive marine mammal (averaging 600-800 pounds) that can be found in warm coastal waters from East Africa to Australia. They're closely related to Manatees, but with a dolphin-like fluked tail and a sharply downturned snout that's made for feeding on sea grass.
Legend has it that it was Dugongs that sea-worn sailors often mistook for mermaids. In fact, the word Dugong is derived from the Tagalog language word for "lady of the sea." It's an apt description, as Dugongs tend to be smaller, slimmer, and much more shy than their Manatee cousins.
We booked an all-day Scuba diving tour to search for Dugongs off the coast of several small islands north of Club Paradise, whose seagrass beds they often visit.
But in the end we found them while snorkeling closer to the shore of a larger island (which we won't mention to protect them from poaching and mass tourism).
Dugongs are frightened by loud noises and surprisingly fast. The murkiness of the water from storms the previous day only enhanced the sense of mystery.
We watched in stillness as this endangered animal fed in the depths below, then swam along 20 feet beside it as ascended for breath. If you're an animal lover, this arguably the most magical thing you can do in Coron.
READ MORE: 60 Weird Animals Around the World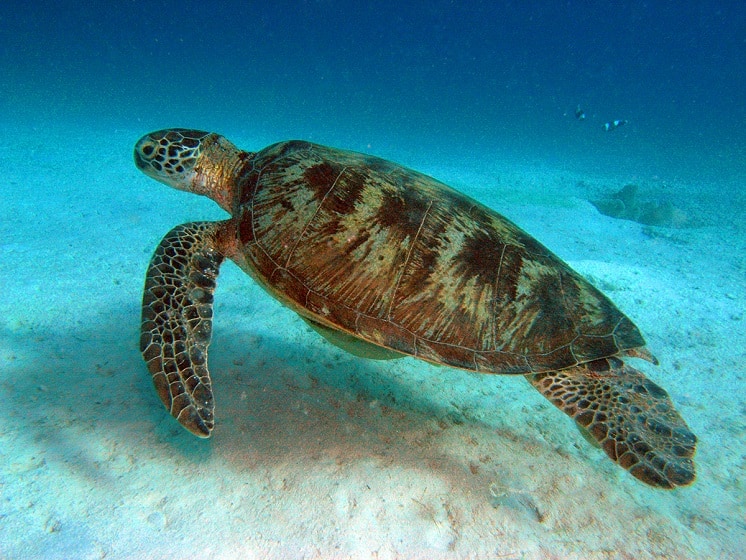 11. Scuba Diving in Coron
The Philippines are world-renowned as one of the best places to Scuba dive, and the area around Coron is blessed with more than its fair share of Scuba hotspots.
The most famous of these is Apo Reef Natural Park, which was added to the tentative list as a potential UNESCO World Heritage Site. Covering some 15,792 hectares, the park centers around Apo Reef, the second largest contiguous coral reef in the world. Its diverse array of coral is stunning, as are the gorgeous tropical fish and other marine life that can be spotted there.
About 30 minutes from Club Paradise, you'll find the Kyokuzan Maru shipwreck, which lies in the bay between Cabilaun Island and Busuanga Island.
Measuring nearly 500 feet long, the World War II ship remains mostly intact, sitting at depths ranging from 40-75 feet. Over the decades it has transformed into a beautiful artificial reef that is a favorite among wreck divers in Southeast Asia.
We were equally impressed with the reefs around Busuanga and Coron Island. These reef systems offer a great mixture of hard and soft corals, which are more vividly colorful than those in most of the other dive sites we've visited.
They're teeming with life, from Clownfish and Nudibranchs to Dugongs, Giant Clams, Reef Sharks, and Sea Turtles (we saw 13 in one day).
Though we didn't have a chance to dive there, we heard great things about Coron Island's Barracuda Lake. Some people compare it to Superman's Fortress of Solitude due to its otherworldly limestone pinnacles.
The water inside it is a mixture of saltwater and freshwater, so it gets considerably warmer the deeper you dive.
READ MORE: 10 Best Places to Scuba Dive (World Travel Bucket List)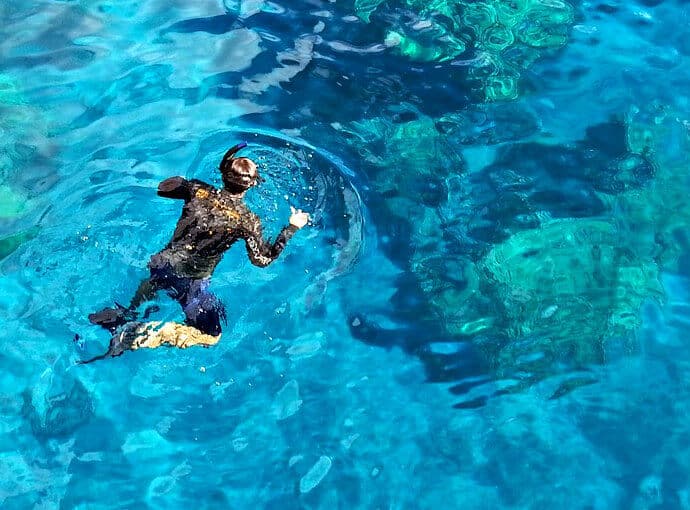 12. Snorkel/Dive World War II Shipwrecks
As we mentioned above, there are plenty of Coron diving options, particularly for those who love shipwrecks. But the area also has some shipwrecks that are shallow enough for snorkelers and free divers to get in on the action.
The plethora of wrecks date back to 1944, when 24 Helldiver bombers and 96 Hellcat fighter planes (some of which were also carrying bombs) devastated a fleet of Japanese supply ships hiding out amongst the islands of Coron Bay.
Due to the remains of the ships they sank during that historic 15-minute bombing run, Coron is now considered one of the best places for wreck diving in the world. There are a half-dozen huge shipwrecks in Coron Bay today, all teeming with coral and other marine life.
The easiest one for snorkelers to see is the Skeleton Wreck, a relatively small (25-meter long) ship. It starts at a depth of around 15 feet, so it's become extremely popular with free divers. It's usually teeming with Lionfish, Parrotfish, Stonefish, and Nudibranch.
If you're certified for serious wreck diving, there are plenty of huge World War II relics to explore. Some of the most popular include the 118-meter Akitsushima, the 122-meter Olympia Maru, the 147-meter Irako, and the 160-meter Okinawa Maru.
All of them offer decks, cabins, passageways, and engine rooms to explore, and some still have anti-aircraft guns in place!
READ MORE: 15 Japan Photos From A Dream Come True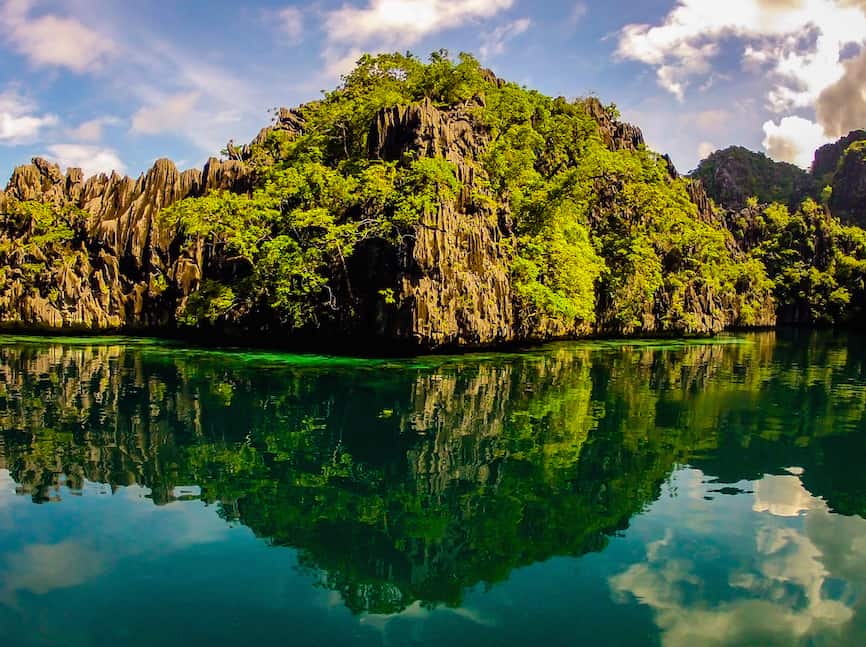 13. Snorkel Twin Lagoon
Unlike nearby snorkeling sites such as Siete Pecados (which missed this list due to being crowded and having garbage floating on the water), Twin Lagoon isn't a must-see for its marine life. In fact, the coral here is still recovering from years of dynamite fishing. But it still ranked among our favorite things to do in Coron due to the stellar scenery.
As our boat pulled into a lagoon, we were surrounded by on all sides by dynamic karst landscape. Our guide pointed out a cave in the water, which you could either swim through or climb a ladder over to reach a hidden lagoon on the other side.
There wasn't a single soul there when we arrived, and the view when we made it through the hole was truly jaw-dropping. Dramatic limestone cliffs loomed large above us, and there were fish to be found near their base (where the coral is starting to recover).
For my money, this area ranks right alongside Kayangan Lake among the best views in Coron. The only downside was the huge crowd of loud tourists that arrived just as our time in the lagoon was winding down.
Unfortunately, not all tour groups are as nature-reverent as we would like, but it didn't spoil the serene majesty of the setting.
READ MORE: How to Choose a Responsible Scuba Tour Operator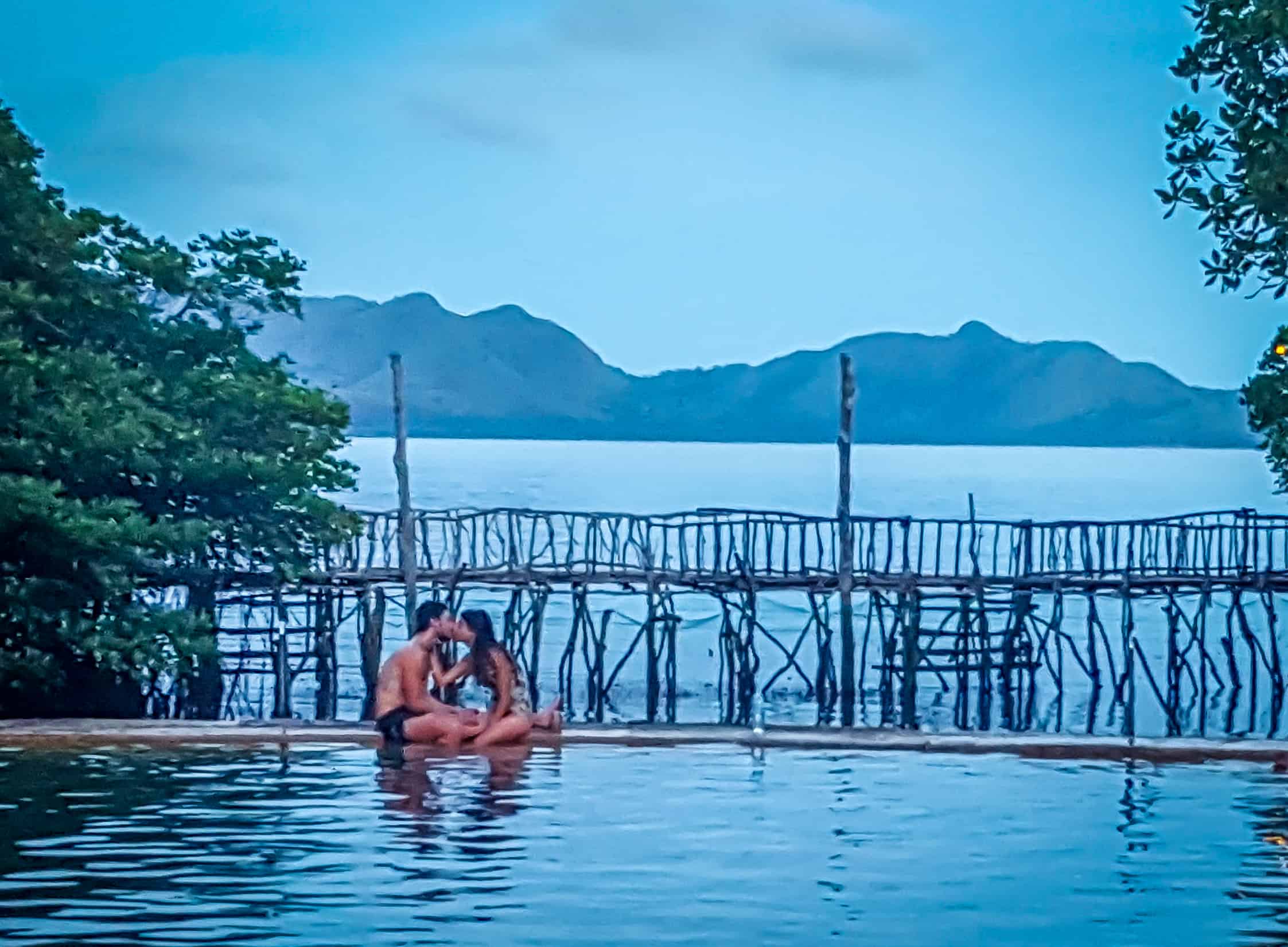 14. Soak Your Stress Away at Maquinit Hot Spring
It's customary to visit Maquinit Hot Spring at the end of the day after climbing Mount Tapyas, which is precisely what we did.
One of the world's few saltwater hot springs, Maquinit is a two-tiered circular pool (with a small waterfall) whose gently falling waters are said to be fed by volcanic activity.
Fair warning: The water here is EXTREMELY hot, running 102-104ºF. It felt scalding to the skin at first touch, and even after I grew accustomed to it I only went in up to my knees.
But it worked wonders on my aching leg muscles after the 723-foot climb, and Mary (who doesn't get overheated as easily as I do) found it delightfully therapeutic.
For me, the best part was watching the sun set over the ocean, with the sounds of birds in the mangrove forest and the smell of barbecued meats wafting through the air. It proved a wonderfully relaxing way to wind down after a day of adventure.
READ MORE: The 20 Biggest Waterfalls in the World (Bucket List)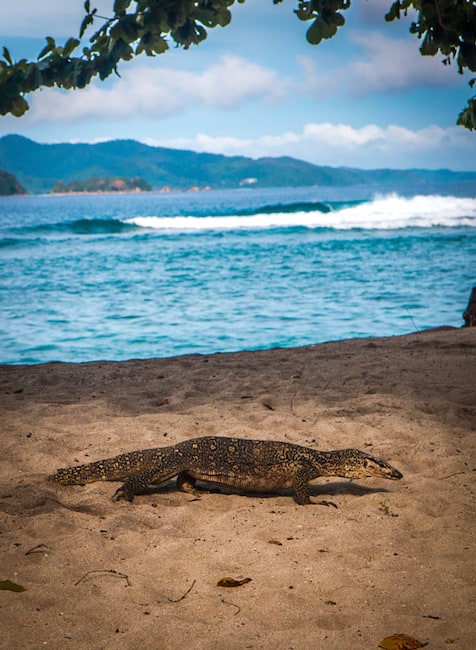 15. Watch For Wildlife
We say "watch for wildlife." But the truth is that, during our time in Coron, the animals weren't exactly difficult to spot.
There were hundreds of massive Fruit Bats in the trees above the spa at Club Paradise, flying to the mainland every night to feed. We saw Monitor Lizards and Herons daily in the lagoon across from our Garden View Suite.
When we went snorkeling at the resort, we saw Sea Turtles, Giant Clams, Black-tipped Reef Sharks, massive Porcupinefish, and Octopus right offshore.
One of the most unusual Coron attractions, the 14-square mile Calauit Safari Park, is a wildlife sanctuary created by Philippines President Ferdinand Marcos in 1976. Its 1,870 animals include Antelopes, Giraffes, and Zebras brought over from South Africa. They roam Calauit Island freely, along with local species such as the Calamine Deer, Palawan Bearded Pig, and Philippine Crocodile.
The Rainforest Trust is currently working to conserve Palawan's threatened forests, which are home to an array of endemic animals.
The region's vulnerable and endangered species include the Palawan Bearcat, Palawan Leopard Cat, Palawan Hornbill, and Palawan Pangolin. Palawan is home to around 60 mammal species, 279 species of birds, and some 600 species of butterflies.
READ MORE: Saving Asian Animals (Wildlife Conservation Programs)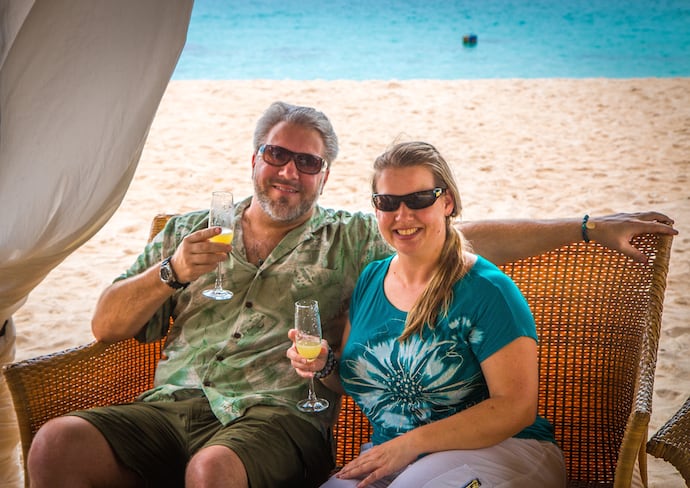 CORON PALAWAN HOTELS
OUR FAVORITE CORON HOTELS & RESORTS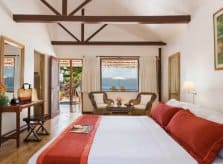 Club Paradise is a secluded private island resort located just off the coast of Coron Island. They offer three types of accommodations: Garden View Rooms, Garden Suites, and charming Villas on both the east (Sunrise) and west (Sunset) sides of the island. The buffet-style Firefish Restaurant is just OK, but the Glow Spa is excellent and affordable. Snorkeling right off the beach is exceptional, and they can also arrange island-hopping, Scuba diving, and various other Coron tours for you. Check Rates.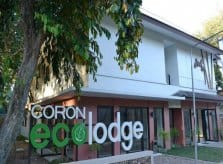 A TripAdvisor Certificate of Excellence winner for the last two years running, the Coron EcoLodge is a more budget-friendly boutique hotel located along the quiet street of Calle Real. The relatively new hotel features creamy interiors and wooden Gecko and Stingray accents made by local artists. The decor may seem simple, almost plain in comparison to larger resorts. But at approximately $35US per night, including breakfast, the price is most definitely right. Check Rates.
Compare Prices FOR Coron HOTELS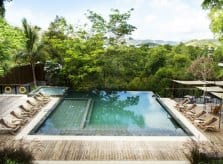 Located about 30 minutes from Busuanga Airport, The Funny Lion is a contemporary boutique resort that offers easy access to Coron's most popular attractions. Our 260-square foot Pride Room was spacious and comfortable, with a stunning view of the infinity pool and surrounding hills. Their Hunt Restaurant offers delicious Asian fusion dishes in a spectacular setting, with hardwood furniture, antique decor, and gorgeous scenery from the "Pride Rock" patio. Check Rates.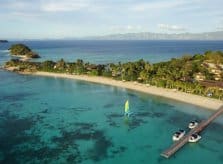 If you're searching for 5-star luxury in northern Palawan, look no further than Two Seasons Coron Island Resort & Spa. Located on the Malaroyroy Peninsula of Bulalacao Island, this eco-friendly resort is also a sanctuary for Giant Clams and Sea Turtles. Its beautiful bungalows are the stuff a bride's honeymoon dreams are made of. Amenities include a house reef bustling with marine life, lush gardens, two 650-foot long beaches, transparent kayaks, Scuba courses, and much more. Check Rates. –Bret Love; photos by Bret Love & Mary Gabbett unless otherwise noted
GUIDES WE RECOMMEND: CLICK PHOTO TO LOOK INSIDE ↓
Our Coron trip was sponsored by Club Paradise and the Tourism Promotions Board Philippines. But we will never compromise our obligation to our readers. Our opinions remain our own.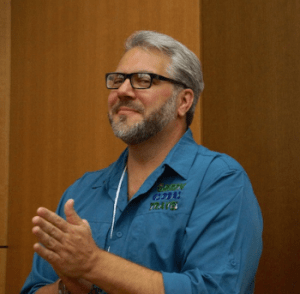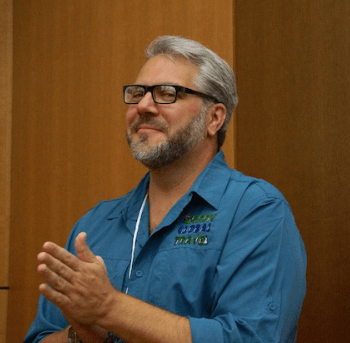 The co-founder of Green Global Travel and Green Travel Media, Bret Love is a journalist/editor with over 21 years of experience. He's been published in over 100 publications, including American Way, the Atlanta Journal-Constitution, National Geographic, Rolling Stone and Yahoo Travel. In recent years he has emerged as an in-demand public speaker and teacher, covering topics from branding and content marketing to responsible travel and how DMOs can work with travel bloggers. He's also a prominent travel industry marketing strategist, managing content, social media and influencer marketing for companies such as International Expeditions and Zegrahm Expeditions.
If you enjoyed reading our Top 10 Things to Do in Coron, Palawan, you might also like:
BORNEO: Sabah Ecotourism Attractions
INDIA: Tibetan Culture In Ladakh
LAOS: The Pastoral Paradise of Muang Ngoi
TAIWAN: Top 5 Ecotourism Activities in Taipei
THAILAND: Top 5 National Parks