We've been fortunate to see some unbelievable mountains on our travels (St. Lucia's Petit Piton, Alaska's Denali/Mt. McKinley), and dreamed about visiting a few others (France's Mt. Blanc and Washington's Mt. Rainier).
Still, it's the elegant enormities listed below– our picks for the 10 best mountains in the world–  that truly take the imagination to new heights… and quite literally.
After virtually hiking with us, leave a comment about your own personal experiences with the rockin' rocks, or let us know which other natural wonders we may have missed!
READ MORE: The Best Hikes in the World (World Travel Bucket List)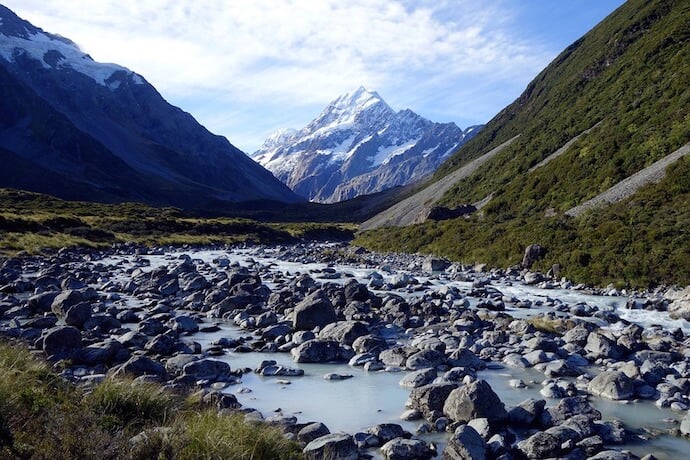 Aoraki/Mt. Cook (New Zealand)
Most people know New Zealand's most imposing mountain (12,316 feet) simply as Mt. Cook.
But in a 1998 settlement between the native Ngai Tahu and the Crown, the precious landmark was renamed Aoraki/Mt. Cook.
Whatever the official title, all sides can agree (including mountain climbing enthusiasts who annually make the trip to New Zealand) that the breezy, snow-capped peaks are some of the most picturesque on the planet.
READ MORE: Ecotourism in New Zealand (The Top 5 Attractions)
Mt. Fuji (Japan)
The crazy thing about Mt. Fuji is that, even though it's wider than Rhode Island (78 miles to be precise), it's often hard to see.
Blame clouds that smother from all sides for some of the obstructed views. Guess we can fault all the tourists' heads and camera bags too.
From July-August, thousands attempt the eight-hour ascent up the mountain.
The 10 stations along the way provide both a chance to catch your breath and capture the breathtaking views.
READ MORE: Saving Endangered Asian Animals (Wildlife Conservation Programs)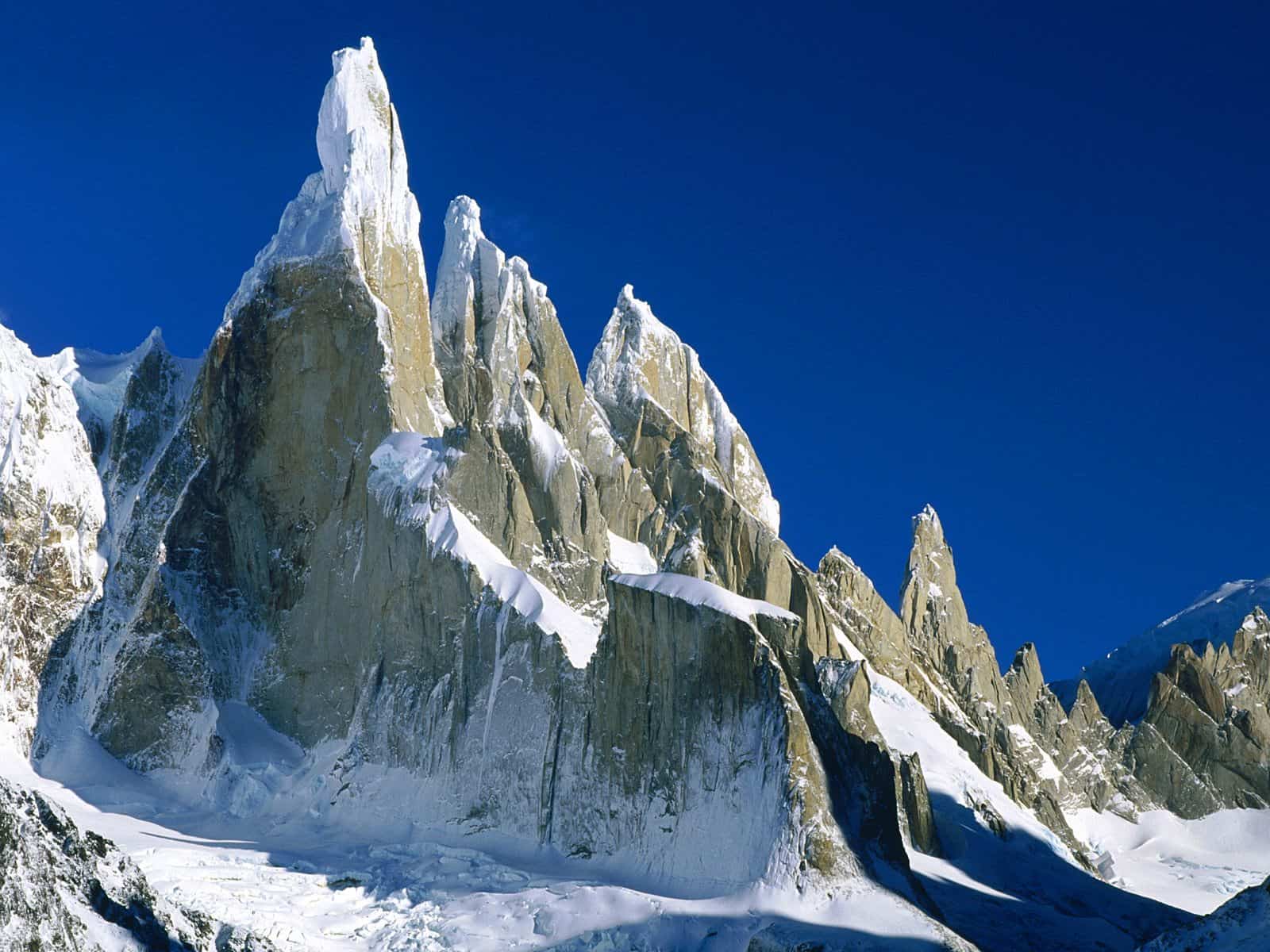 Cerro Torre (Argentina/Chile)
Another treacherous temptress that many can't seem to keep their hands off, Cerro Torre is arguably the most bizarre-looking mountain in the world.
The long, pointed structure almost beckons climbers to a challenge. Those who take the old lady up on the offer are routinely greeted with violent winds and tricky rime ice.
For those reasons alone, we humbly suggest taking pictures from Parque Nacional Los Glaciares' safer grounds.
READ MORE: Top 7 Things to Do in Patagonia, South America
Huayna Picchu (Peru)
Sure, you know about the Seven Wonders of the Ancient World. But can you name all of the New Seven Wonders of the World?
We'll give you a hint for one: It's in the Huayna Picchu shadows. For those who've visited Machu Picchu, a 15th century Incan cultural site, the fact that the Peruvian treasure was named a New Wonder is no surprise.
What is baffling is the fact that more people don't talk about all the majestic beauty of the mountains that surround the man-made marvel.
READ MORE: 10 Ancient Archaeological Sites For Your World Travel Bucket List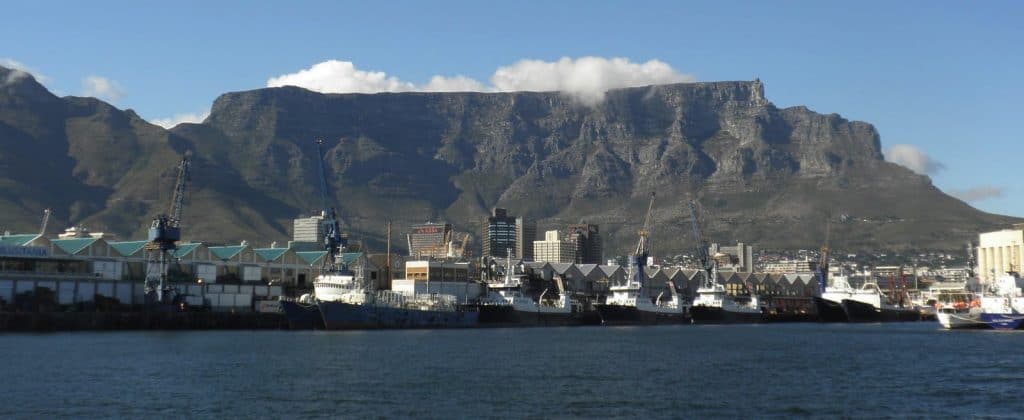 Table Mountain (South Africa)
One of the most unique natural structures on Earth, this aptly named South Africa attraction looks like a piece of furniture for the gods.
Of course, mortals have long wanted to peek at what was sitting atop the table. So in October 1929, a system of cable cars started ushering curious visitors up.
Today, said cable cars are nearly as iconic as the magnificent coffee table that seemingly fell down from heaven.
READ MORE: My Life Changing Experience in South Africa
Grand Teton (Wyoming)
You may wonder why we selected this Wyoming wonder as the lone North American representative on this compilation.
The fact is, the Grand Tetons have something that Colorado's Rocky Mountains, Canada's Valley of the Ten Peaks, and the aforementioned Mt. Rainier simply do not.
What's that, you ask? Well, these mountains have the unmatched Grand Teton National Park at their footsteps (and Yellowstone National Park just seven miles away)!
The Park's awesome foliage, elk sightings, and Hallmark Card-worthy lake views draw as many sightseers as the cliffs do climbers.
READ MORE: List of National Parks By State (An Epic Guide)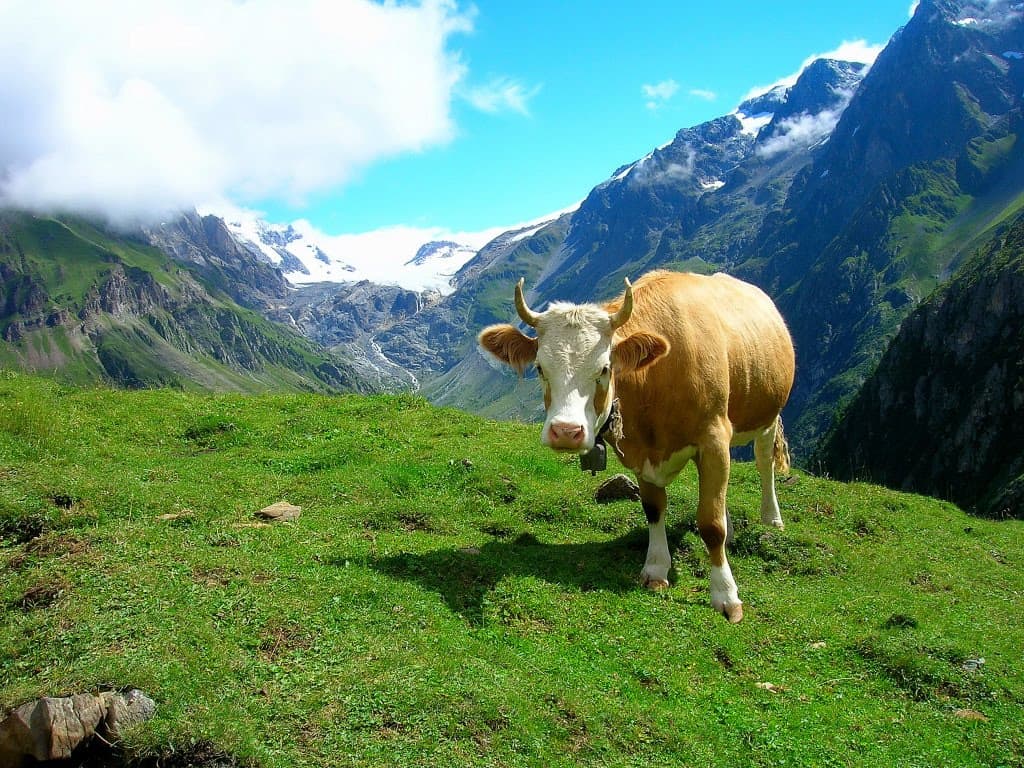 Swiss Alps (Switzerland)
As a recent rockslide attests, our awe of the Alps' prettiness should never supersede our wariness of its potential peril.
For centuries, hikers have been under the spell of Dammastock's dramatic peaks and Matterhorn's majestic summit.
Sadly, for centuries, there have also been tragic cases of adventurers not succeeding on their journeys.
For those who'd rather try their hands with another thrill sport, the Alps' slopes are equally renowned for skiing.
READ MORE: Le Marche, Italy: A Local's 7 Favorite Places to Visit
Ama Dablam (Nepal)
One of the coolest items at REI is the Marmot Ama Dablam jacket. It's super warm, has a repellent finish to shed snow and a reinforced brim.
It's perfect for conditions you'd find at the actual Ama Dablam, one of the many mountains of the Himalaya range.
The jacket's hand-warming pockets are also good, safe places for the camera you'd want for taking snaps of the majestic mountain's 22,349 feet of imposing beauty.
READ MORE: The Annapurna Circuit Trek: Why It May Be Now Or Never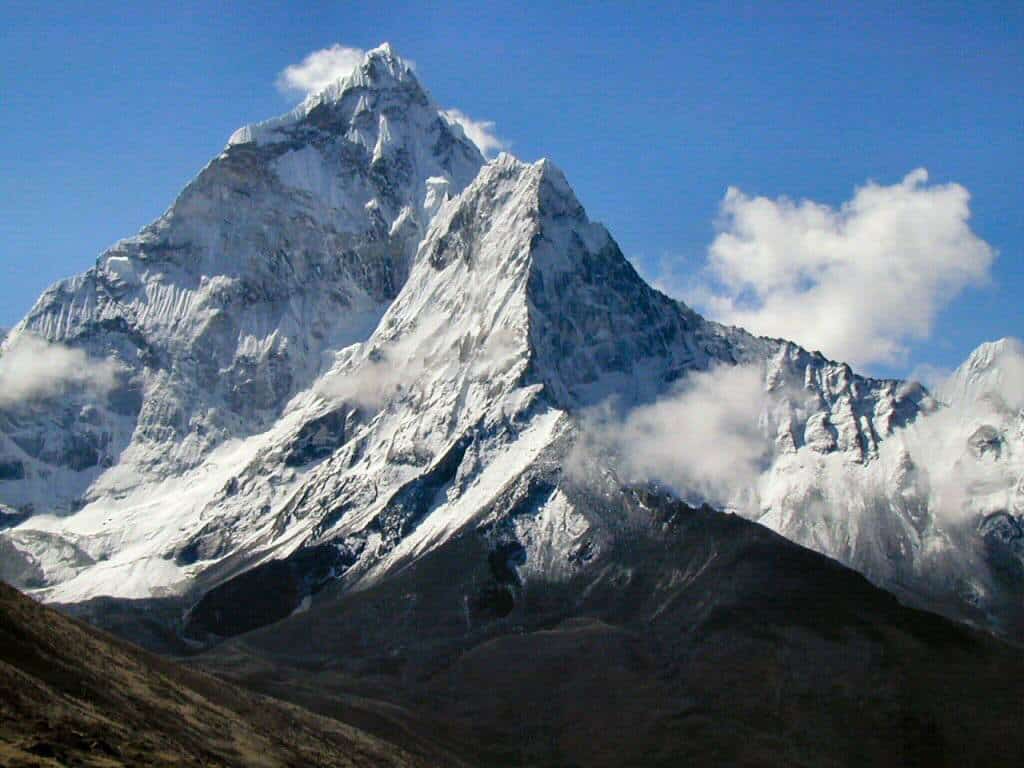 Mt. Everest (Nepal/Tibet)
Yes, we're aware of the fact that Ama Dablam is a part of the same Himalayan mountain range as the almighty Mt Everest.
Usually, on our World Travel Bucket Lists, we attempt to spread the geographical love around a bit more. But in the case of the world's tallest mountain, we had to make an exception.
At 29,029 resplendent feet above sea level, Everest's size is hard to quantify. However, with its challenging courses and fabled history, its attraction surely is not.
READ MORE: Tibetan Culture in Ladakh, India (Photo Gallery)
Mt. Kilimanjaro (Tanzania)
Kipoo is the name of Kili's snowy peak. The brave souls who trek all 19,000+ feet up to Kipoo can declare they've seen the summit of Africa, seeing as how Kilimanjaro is the continent's highest point.
Those hikers can also boast to having seen virtually every climate, from tropical to arctic, on their ascent.
Visitors who stay closer to ground aren't empty of memories, though. The view up from the neighboring town of Moshi is simply a stunning sight to behold. –DeMarco Williams
READ MORE: Top 10 Tanzania National Parks (The Ultimate Tanzania Safari)