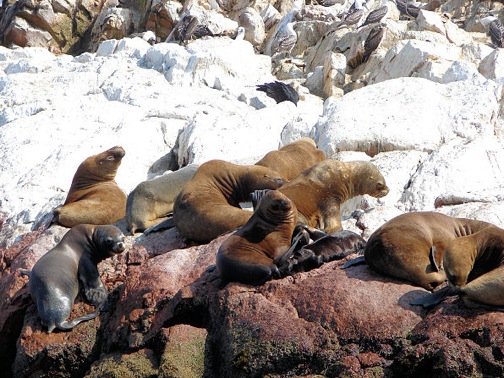 TOP 5 PERU ECOTOURISM ATTRACTIONS
BALLESTAS ISLANDS– Often referred to as "the poor man's Galapagos," these islands west of Pisco are home to hundreds of thousands of birds, large colonies of sea lions, pelicans, penguins and dolphins. Boat tours visit the islands daily, taking passengers past the "Candelabra" (a hillside geoglyph seen from the coast) and then boating around the islands watching for wildlife.

HUASCARÁN NATIONAL PARK– Established in 1975 to protect the picturesque mountain area of the Cordillera Blanca and the numerous historical sites found there, this UNESCO Mankind Heritage Site contains more than 650 glaciers, pre-Inca ruins, hundreds of lakes and more than 20 peaks over 19,850 feet. Native people who have inhabited the region for centuries still live within the park's borders.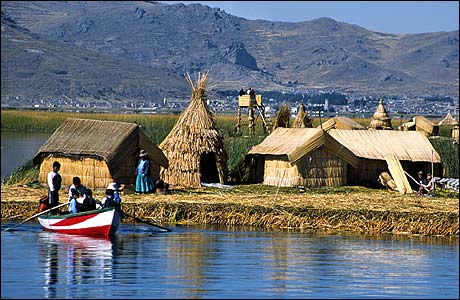 LAKE TITICACA– Perched at an elevation of 12,338 feet, this beautiful blue lake (the highest navigable lake in the world) has been inhabited for centuries by ancient cultures and remains steeped in legend. The main city on the Peruvian side is Puno, a good place to arrange tours, but it's in the small communities on the islands or along the shores of the mainland where visitors will find clear water and sandy beaches.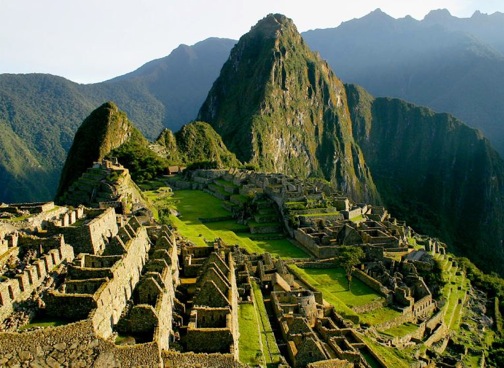 MACHU PICCHU– Built by Incas over 500 years ago, Peru's most popular tourist attraction draws more than 500,000 visitors each year. It's easy to see why, as the glorious architecture of the ancient city perched high above the clouds remains largely intact, with giant stone walls, old temples and luscious green terraces overlooking a canyon on the Urubamba River and the surrounding Andes mountains.
PUERDO MALDONADO– Numerous tour companies provide the full Amazon experience in this beautiful national park near the Madre de Dios, which features three conservation areas– the Manu Biosphere Reserve, a UNESCO World Heritage Site; the Tambopata-Candamo Reserve, which features populations of several endangered species; and the Bahuaja-Sonene National Park, home to 450 different bird species. –Bret Love
If you enjoyed reading Top 5 Peru Ecotourism Attractions, you might also like:
Peruvian Amazon Day 1: Yatapa River
Peruvian Amazon Day 2: Parakeets, Punk-Rock Birds & Pimp Monkeys
Peruvian Amazon Day 3: 3-Toed Sloth, Toucan Sam and the Elusive Pink Amazon River Dolphin
Peruvian Amazon Day 4: Up Close & Personal with one of the Amazon's Most Endangered Species
Peruvian Amazon Day 5: Visiting a Shaman, Peruvian beauty & the cutest kids you've ever seen! (Green Global Travel)
Peruvian Amazon Day 6: Out Of The Village & Into The Jungle