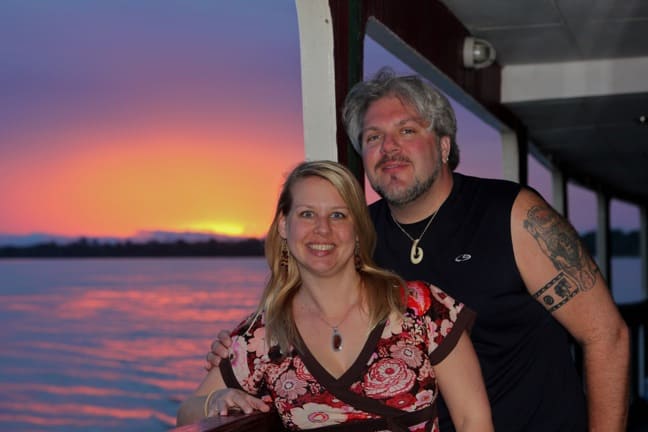 It's been less than 24 hours since we arrived– bleary-eyed and exhausted to the core– on the red-eye flight from Lima to Atlanta. But I wanted to get my initial thoughts on our week-long expedition deep into the Peruvian Amazon with International Expeditions down while they're still fresh in my mind, before the passage of time leaves the rich details fuzzy and jumbled.
When I got the original idea for Green Global Travel 12 years ago during my South African safari, ecotourism was still a new concept. But once I understood the basic principles of sustainable travel– working responsibly with indigenous people to ensure the conservation of local flora and fauna– I came to realize that ecotourism MUST be the future of travel if we are to have any hope of preserving the world's precious natural beauty for our children, and their children.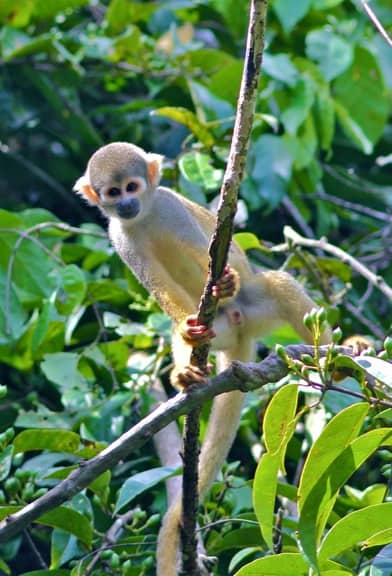 Our 600-mile expedition down the Peruvian Amazon and its various tributaries was the first time we've had an opportunity to see the basic fundamentals of ecotourism in action at every level, and we owe a great debt of gratitude to our friends at International Expeditions for sending us on the journey.
The voyage began like so many others we've taken, venturing away from a historic colonial city (in this case, Lima) and into the country's most remote rural areas in search of unspoiled nature and wildlife. We found it in spades, getting incredible views of a half-dozen different species of monkeys, sloths, caiman, lizards, frogs and hundreds of different birds of every size, shape and color you could imagine. There were incredible trees and tropical flowers, the most beautiful sunsets I'd ever seen, and of course the grandiosity of the Amazon River itself.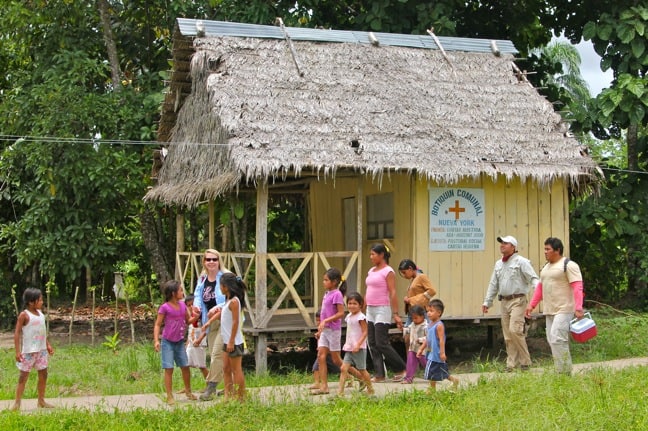 What was different about our IE adventure was the amount of time we spent interacting with local people in the various villages and schools that benefit from the company's ecotourism initiatives. Known as Ribereños, these rural villagers live on a tropical floodplain that regularly undergoes drastic environmental change (i.e. flooding that requires them to completely relocate an entire village), yet they've managed to carve out rich, fulfilling lives for themselves by living in harmony with the land.
They carve dugout canoes by hand. They catch piranha, plecostomus and other local fish, and harvest fruits such as Camu-Camu, guava and the huge bean-shaped delicacy known as ice cream fruit. And, with help from IE, they are learning which forms of bush meat may be harvested sustainably and which are worth more as ecotourism attractions (including howler monkeys, which can be bought in some city markets for $10).
One of our favorite days in the Amazon was spent in the tiny village of Nueva York, where we immediately fell in love with the open-hearted graciousness of our hosts. The kids proved especially endearing, letting us take pictures as they used our boat (The Aquamarina) like a jungle gym and then giggling like crazy every time we showed them a photo of themselves. The chance to visit a Ribereños family home and learn about their more simple way of life, and to visit their school and exchange cultural ideas (including a hysterical introduction of "The Hokey-Pokey" by us touristas) gave us a much greater appreciation for and understanding of one another. We were equally moved by our visit to the flooded village of San Jose later that day, and the opportunity to learn about the medicinal properties of local plants from the village shaman, who honored us with a traditional blessing ceremony.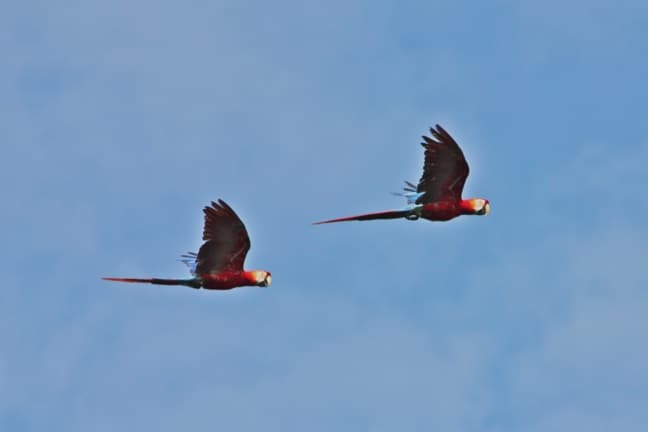 There will be plenty of stories, photos and videos from our trip to come (including an incredibly rare close-up encounter with one of the Amazon's most critically endangered species). But our initial take-away from the trip is that our central mission to help save the world, one story at a time, through the promotion of responsible ecotourism has never been more important than it is now. The Peruvian Amazon offers a precious and potent reminder of the importance of environmental preservation, and our trip there made us even more appreciative of the hard work companies like International Expeditions and World Wildlife Fund (which partners with IE) are doing on the ground to help ensure that ecotourism economically benefits local communities. We look forward to sharing our experience with you all. –by Bret Love; photos by Bret Love & Mary Gabbett
If you enjoyed reading The Peruvian Amazon- Our Initial Thoughts, you might also like:
Peruvian Amazon- Piranha Fishing
Peruvian Amazon- Sloths & Dolphins
Peruvian Amazon- South American Manatee
Peruvian Amazon- Shaman & Ribereños Village