Before I begin, I have a confession to make: My name is Anna, and I have a soft spot for animals. Asian animals have become a particular favorite.
In the last three years, I have traveled across four continents. In every place we visit, I always check out what type of animal conservation programs I can visit.
Sadly, animal rights in Asia are almost nonexistent. Which is why supporting animal conservation and responsibly managed wildlife sanctuaries there is even more crucial.  In addition to making a difference, volunteering your services while you travel is also a great way to learn more about the local culture of a place.
So without further ado, here are a few of the best wildlife conservation programs helping to save Asian animals…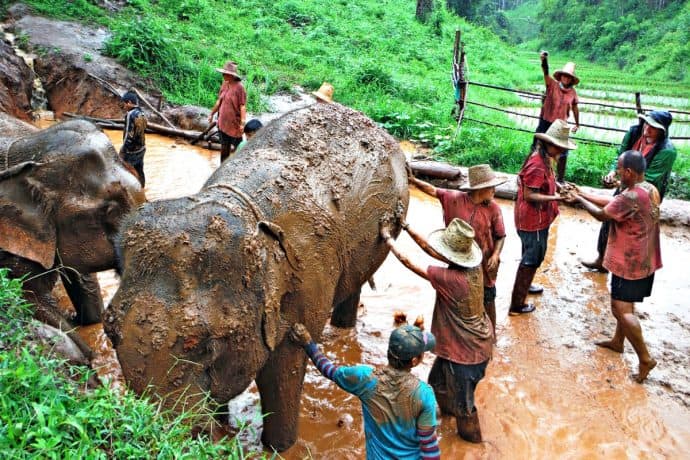 The exploitation of elephants all over Asia is nothing new. For the enjoyment of tourists, they are being subjected to begging in the streets, carrying heavy loads during treks, and forced to perform circus tricks.
The domestication of these beautiful creatures just so that they're fit to interact with humans is heartbreaking. From taking them away from their mothers while they're young, to beating and starving them until they are submissive to mahouts, it's unthinkable once you learn about the abusive practices of the phajaan. 
Through the efforts of conscious travelers, a high-profile blogger campaign and social media, people are beginning to understand the detrimental effects of elephant riding. One of my favorite conservation programs in Asia is the Elephant Nature Park in Chiang Mai, Thailand. Its founder, Lek Chailert, has established a 250-hectare haven, rescuing Asian elephants from the hands of trekking camps, circus acts and street begging.
Volunteering Opportunities: You can visit Elephant Nature Park for a day or, if you're really serious, volunteer for a week. I did the Karen Experience with them, where we trekked into the jungle to see a group of rescued elephants wandering free in the wild. It was an incredibly uplifting adventure that I will never forget.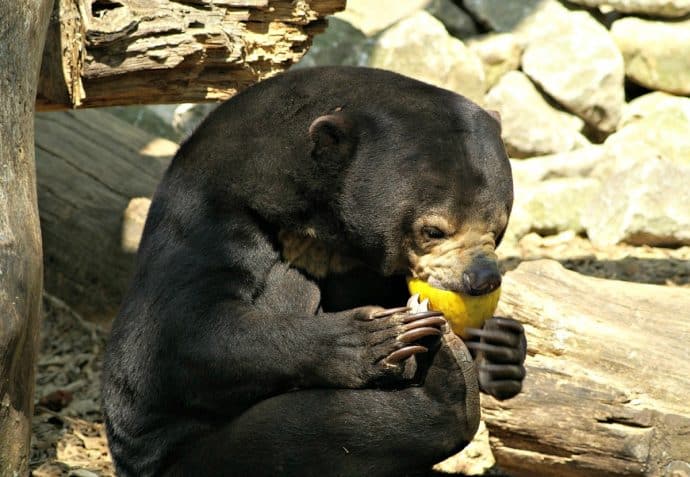 The BSBCC is a bear rescue and rehabilitation facility in Sabah, Borneo. It's dedicated to protecting Malayan sun bears, which are the smallest (and arguably the cutest) bears in the world.
Sadly, these animals are increasingly threatened by illegal poaching and deforestation. Through the relief efforts of the conservation center, over 41 formerly captive bears are kept in a large forest compound so that visitors can observe them in their "natural habitat" until they are ready to be released to the wild.
If you volunteer here, you get a chance to work closely with biologists and researchers, getting a better grasp on the fundamentals of wildlife conservation. It's a unique experience that we found educationally enriching.
Volunteering Opportunities: There are a range of activities that you can volunteer for here, from animal husbandry and helping to make their habitat as natural as possible to construction and educating local schoolchildren about Sun Bears and conservation. They have volunteer programs for 14-28 days, depending on how long you want to stay.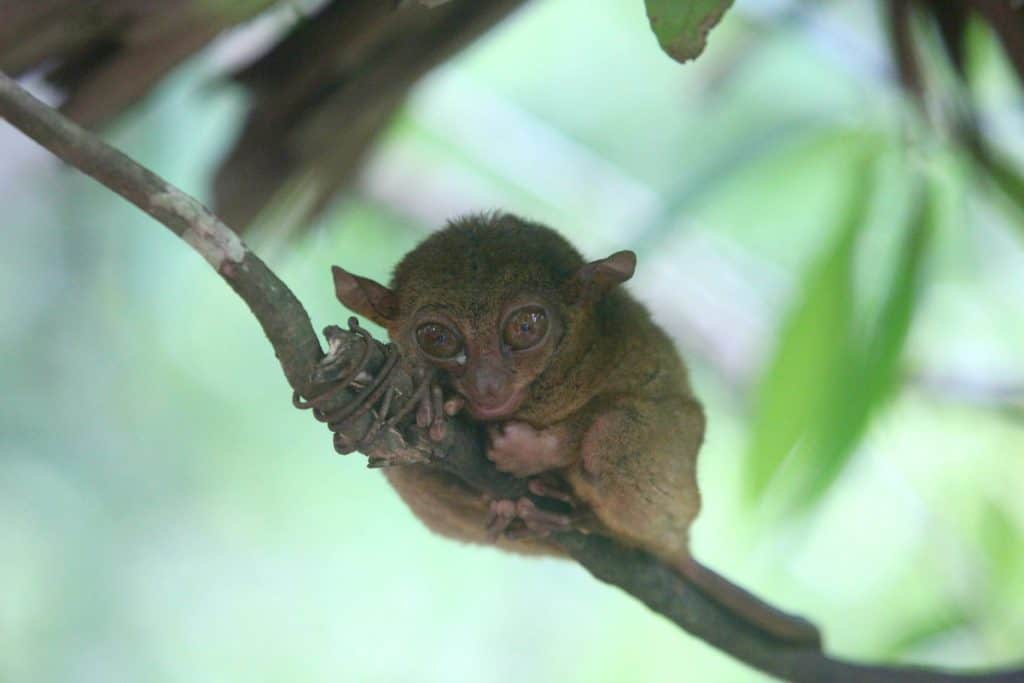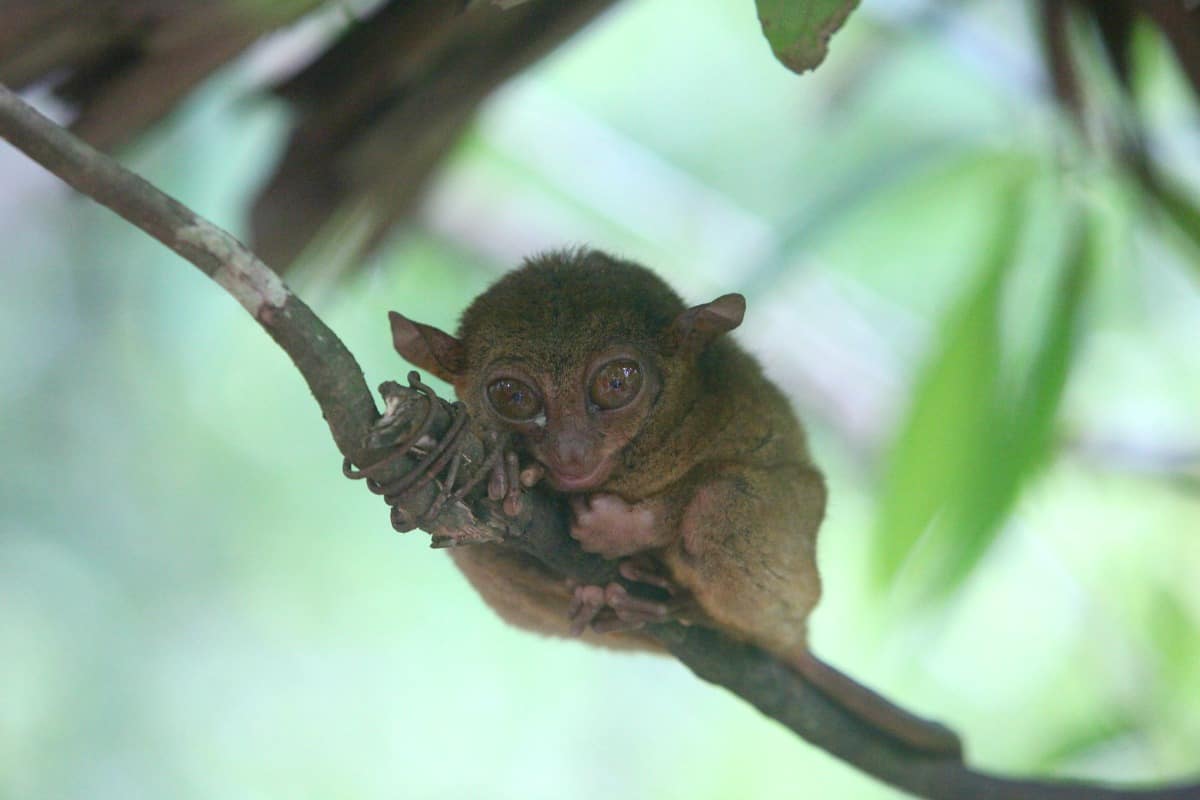 Established to help care for the many animals that are confiscated in Indonesia's illegal wildlife trade operations, this place is a haven for rescued animals.
Strategically located to tackle the border trade between Indonesia and the Philippines, China, Taiwan and Japan, the centre was established in Sulawesi. Orangutans, Sun Bears, Gibbons, Tarsiers, Tortoises, and some of the most endangered mammals that are smuggled around Southeast Asia are cared for and rehabilitated here.
Apart from their conservation work, they also have a rescue team that works with local authorities to provide evidence against wildlife crimes committed by illegal traders and smugglers. I love the fact that the Tatsikoki Centre works carefully with the local community to help educate them about the perils of hunting down animals for illegal trade.
Volunteering Opportunities: While there are opportunities to just visit the Tatsikoki Centre for the day, they are also open to receiving long-term volunteers. A wide variety of roles are available, from educational officers and tree nursery assistants to fundraising and husbandry coordinators.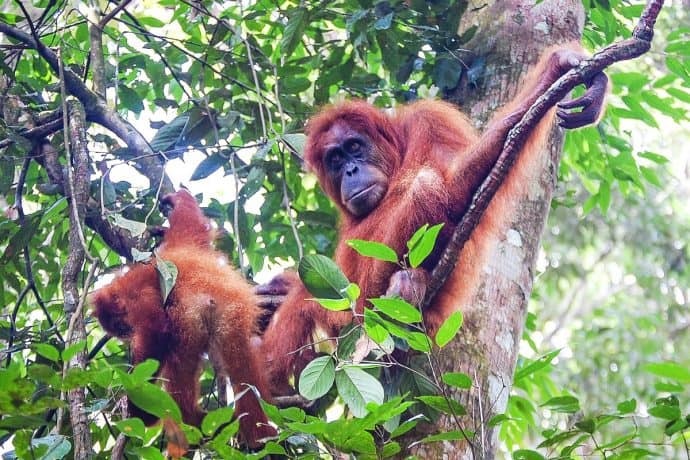 International Animal Rescue (IAR) is a notable non-profit that was created for one solitary purpose: to come to the aid of suffering animals around the world. Their Orangutan Sanctuary in Ketapang, Indonesia is a centre that houses, rehabilitates and ultimately releases orphaned and injured Orangutans back into the wild.
One of the reasons I love IAR is because of the hands-off approach that they take towards caring for wildlife. They work to educate the public in the compassionate and humane treatment of all animals. The creative director from our company spent two weeks volunteering here, and vouched for the effectiveness of their programs.
Palm oil plantations have been destroying the homes of many Orangutans, often leaving them stranded with nowhere to go. Baby orangutans are also being captured and taken from their mothers to be illegally sold as pets.
Volunteer Opportunities: You can volunteer your time for 11-22 nights here, helping them farm, working in animal maintenance, and helping enrich the habitats of the Orangutans. They have an award-winning volunteer program that's well-organized. For those who are keen to help but cannot travel, they also have adopt-an-orangutan programs.

The Dujiangyan Panda Base is a Panda conservation center spanning around 51 hectares (126 acres). It's located in the province of Shiqiao, which is around 55 kilometers (34 miles) from Chengdu, the capital city of Sichuan province.
Here, you can find Panda rescue and quarantine centers, disease control and research areas, rehabilitation, training and feeding areas. They also have public viewing areas, which they use to educate visitors on Panda conservation.
The Panda rescue and quarantine center focuses on Pandas rescued from the wild who are sick or injured. Here, they can receive medical care and rehabilitation.  The Dujiangyan panda base also places a major focus on senior and disabled Pandas. Essentially, it serves as a panda "nursing home," where they are able to receive special care.
Volunteer Opportunities: You can volunteer your time to be a Panda keeper, where you can help care for these iconic Asian animals. You can also help with the Panda educational programs that they offer.
• • • • •

While a lot of these opportunities require paying a volunteer fee, the money is used to helping maintain these impressive conservation facilities. Normally, food and lodging are included in all these packages.
Despite the generally horrible issues facing many Asian animals, there are numerous other notable foundations and conservation centers just like the ones mentioned above.  All of them are worthy of your support.
No matter what you do– whether it's donating money, volunteering your time or just spreading the word by sharing this story on social media– every little but helps. Regardless of how big or small your contribution may be, even baby steps can help conservation centers such as these in their mission to help Asian animals. –Anna Faustino
Like this post? Pin it for later!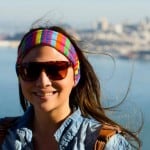 Anna Faustino is the Editorial Director of the Adventure in You travel blog. After her year-long stint traveling around the world, Anna found her love for exploring new places insatiable. Driven by epic adventure stories and good food, she is on a mission to go, eat, and write about as many places as she can.
If you enjoyed our story on Saving Asian Animals, you might also like:
How Fires in Indonesia & Palm Oil Are Killing Orangutans
Lek Chailert, the Elephant Whisperer of Elephant Nature Park
MALAYSIA: Bornean Orangutan Conservation at Sepilok Rehabilitation Centre
MALAYSIA: A Sneak Peak at the Borneo Sun Bear Conservation Centre
Animal Selfies: The Problem with Putting Ego Over Responsibility