Christmas is a time of year when people around the world come together in the spirit of giving, love and hope for mankind, but there are many countries that don't celebrate Christmas.
For Christians, Christmas is one of the most important periods on the calendar. This religious and cultural celebration is observed by billions of people annually on December 25.
Christian countries re-enact nativity scenes, which depict the birth of Jesus Christ. They also partake in religious observances such as midnight Mass.
Christmas traditions vary considerably from country to country. The people of many different nations install and light Christmas trees, hang advent wreaths, and put out their Christmas stockings for Santa Claus to fill with treats.
(Check out our fascinating story on the history and names for Santa Claus around the World!)
But while it has its roots in religious traditions and symbols dating back thousands of years, there are many countries that do not celebrate Christmas. 
READ MORE: 75 Christmas Traditions Around the World
According to the Pew Research Center, "As of 2010, Christianity was by far the world's largest religion, with an estimated 2.2 billion adherents, nearly a third (31%) of all 6.9 billion people on Earth."
However the rest of the world (approximately 69%) follow a variety of different religions that may or may not celebrate Christmas.
The following are just a few of the dozens of different places around the world where December 25 is just another day.
If you're a traveler looking to escape the hustle and bustle of Christmastime in the western world, these countries may just be the perfect place!
READ MORE: 40 Fascinating Christmas Traditions in Mexico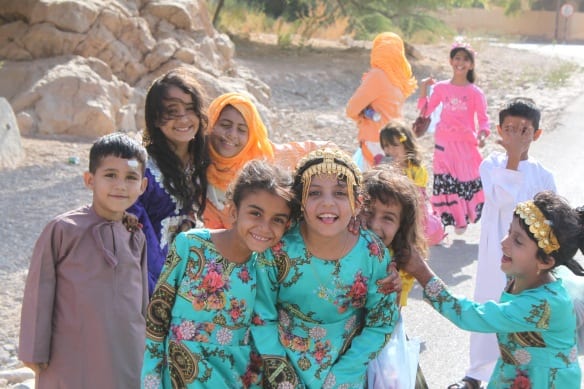 Qatar
You won't be able to tell it's Christmas in Qatar, a non-Christian country. Any celebrations which are organized are usually arranged by the growing expat community.
The availability of festive decorations in shops has increased over the years (Doha is, after all, a modern city with extravagant malls). But these are still relatively slim pickings.
In a country which is known for its heritage souks, Islamic Art and monolithic sand dunes, perhaps it's not too surprising that there's a noticeable shortage of Christmas trees here.
Real Christmas trees in Qatar are very expensive and very rare. But for travelers craving the smell of a real Xmas tree, head to the Ritz-Carlton or a similar internationally-known 5-star hotel.
These hotels annually serve Christmas Eve buffets, if you're looking to join a seasonal feast.
READ MORE: Traditional Lebkuchen Recipe (a.k.a. German Gingerbread)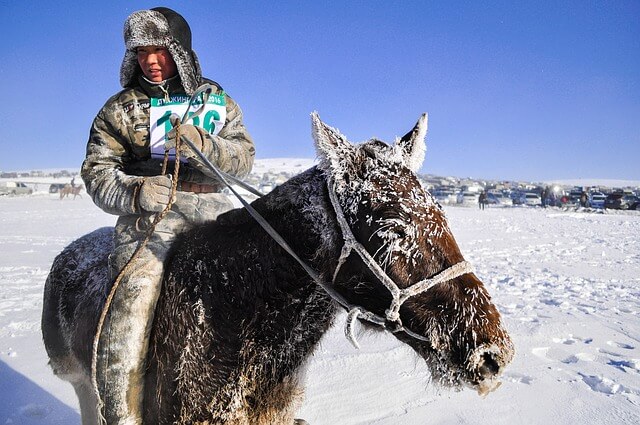 Mongolia
Mongolia is a country where travelers can witness first-hand countless traditions of the ancient past. But Christmas is not one of them.
Because Mongolia is officially a Buddhist country, December 25 there feels just like any other day. People go to work, children go to school, and no holiday carols play in the shops.
You may find one or two decorations strung up around main cities like Ulaanbaatar, but Christmas here is really a foreign affair.
Which is ironic, since Mongolia in December looks like a picture-perfect winter wonderland, complete with wild reindeer!
As with Qatar, Christmas celebrations in Mongolia are largely left to the expat community.
But people in the Mongolian culture do celebrate the Lunar New Year. There are fireworks, street parties and a televised speech at midnight by the Mongolian President.
The Lunar New Year is also celebrated with a "New Year's Tree," which bears an uncanny resemblance to a Christmas tree!
READ MORE: How The New Year Is Celebrated Around The World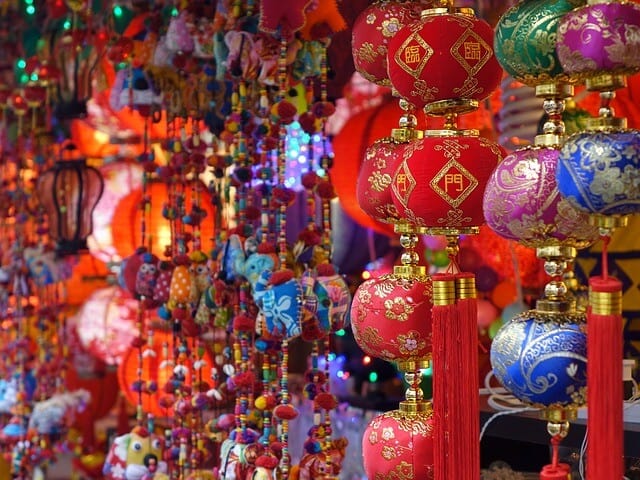 China
Christmas in China is just another work day. Schools, offices, and shops all remain open. But while December 25 is not celebrated as a festival or afforded a public holiday, the Chinese have picked up a few Western traditions over the years.
China is officially a non-religious state, so Christmas was once completely banned, along with Christianity.
But while the government still places restrictions against observing a Western-style holiday, the country does share in the commercial season of buying.
The commercial version of Christmas in China is only celebrated in large cities (where more people can afford it), and it's treated more like Valentine's Day.
It's usually a day spent with friends, not family, and generally celebrated by heading out to the movies, shopping, or spending a romantic day with your partner. Christmas Eve is the biggest shopping day of the year here.
Outside of the large cities, Christmas isn't even a commercial thing. With only 1% of Chinese people officially Christian, there is not much of a Christian cultural influence. So those in rural areas don't celebrate the holiday at all.
Christmas is observed as a public holiday in Macau, Taiwan, and Hong Kong however, and these destinations celebrate the familiar western-style holiday.
READ MORE: 30 Recycled Christmas Decorations & DIY Christmas Crafts to Make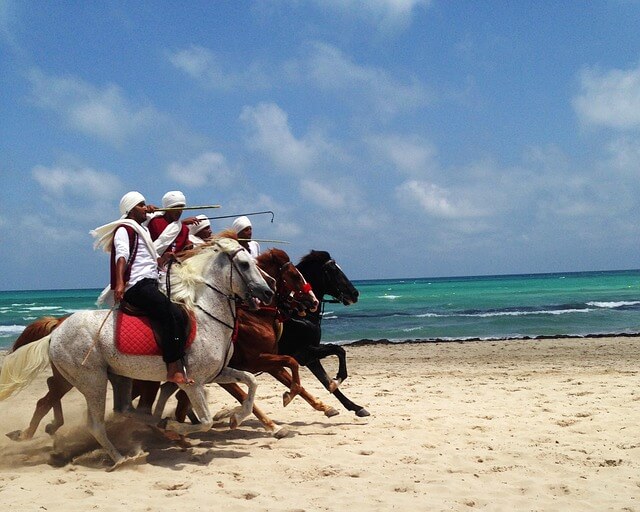 Tunisia
There are plenty of opportunities to celebrate Christmas in the North African nation of Tunisia, for those who want to.
Flower sellers will haggle over the price of a tree, vendors sell Christmas decorations and accessories, and you'll never have any issue finding a unique gift in the huge variety of souks there.
Numerous local churches offer mass on Christmas Eve and Christmas Day. But, to the locals, Christmas doesn't mean anything beyond an economic opportunity for their shops.
Head to Tunisia for an incredible warm climate and beautiful African beaches. But don't go there expecting to catch the Christmas spirit: The holiday tends to pass without much fuss!
READ MORE: 15 Simple Recycled Christmas Cards Crafts for Kids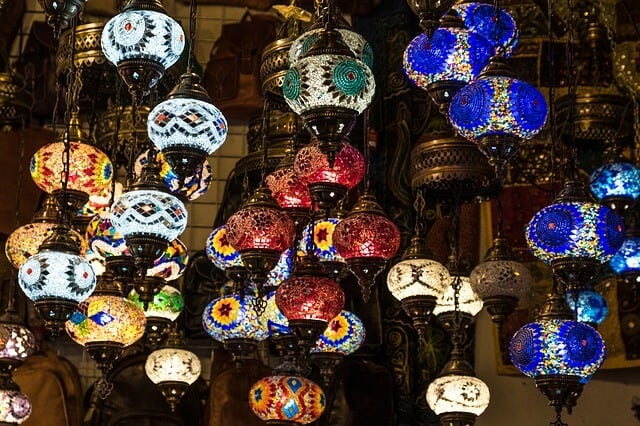 Morocco
Travelers head to Morocco for many things– hiking North Africa's Atlas Mountains, camel treks, shopping, sleeping in a famous riad– but celebrating Christmas isn't one of them.
The Moroccan people are primarily Muslim, so it's no surprise that Christmas in Morocco is not a big deal.
Instead of hearing jingle bells and people singing carols, you'll instead hear the beautiful sound of the adhan (the Muslim call to prayer). Instead of seeing Christmas lights lining the streets, you'll see hundreds of brightly colored lanterns.
So you may not be celebrating Christmas in Morocco if you visit. But you can pair mint tea with spiced lamb, and lose yourself wandering the country's many medinas and side streets.
If you do visit Morocco, be sure to head to the bustling Djemaa el-Fna (in Marrakech's main square) to pick up some souvenir trinkets to take home as holiday gifts!
READ MORE: The Best Places to Spend Christmas in Europe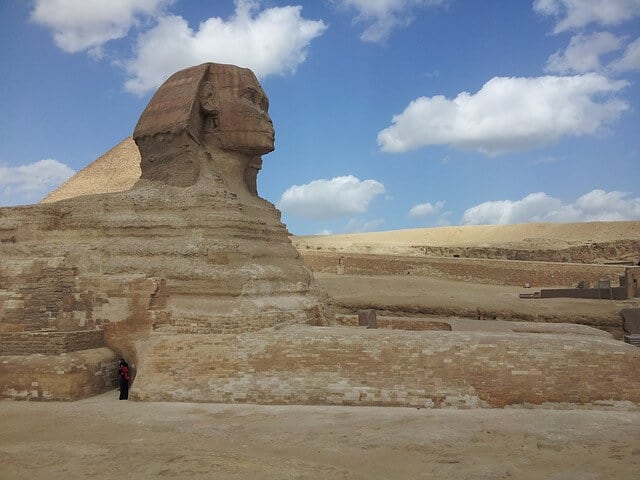 Egypt
Christmas in Egypt is celebrated by the 15% of the population who are Christians (called Copts).
But as with Orthodox Christians in countries like Russia and Serbia, even faithful Christians in Egypt do not celebrate Christmas in December.
Coptic Orthodox Christians in Egypt celebrate Christmas on January 7, as the church uses the old Julian calendar for religious celebration days.
From November 25 to January 6 (a.k.a. the 43 days of Advent), Copts fast, sticking to a Vegan diet for the "Holy Nativity Fast."
On Christmas Eve (January 6) they take mass around 10 pm, and most services finish shortly after midnight (though some continue until 4 am).
There are many other countries that don't celebrate Christmas in the western way.
These include Afghanistan, Algeria, Azerbaijan, Bahrain, Bhutan, Cambodia, Iran, Israel, Japan, Kuwait, Laos, Libya, Maldives, Mauritania, North Korea, Oman, Pakistan, Saudi Arabia, Somalia, Tajikistan, Thailand, Turkmenistan, United Arab Emirates, Uzbekistan, Vietnam, and Yemen. 
But travelers to Egypt have a unique choice: Visit during December in order to escape the holiday madness at Christmastime, or visit at the beginning of January and have an opportunity to celebrate Christmas twice! –Megan Jerrard
READ MORE: The 20 Best Places to Spend Christmas in the USA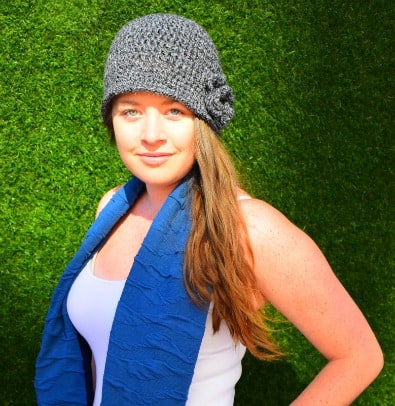 Megan Jerrard is an Australian Journalist, and the
founder and Senior Editor of Mapping Megan, an award-winning travel blog bringing you the latest in adventure travel from all over the globe. With a mission to inspire others to embark on their own adventure, Megan and husband Mike believe that travel has the potential to inspire change in people, and in turn inspire change in the world. They embraced travel as a lifestyle in 2007, and are dedicated to documenting their journey and observations through entertaining, candid articles and brilliant photography. You can follow their journey on Facebook, Twitter, Google+, YouTube, Pinterest and Instagram.
If you liked learning about Countries That Don't Celebrate Christmas, then you may like:
Christmas in Atlanta: The Top 40 Can't-Miss Events
The Best Christmas Light Displays In Georgia
Top 5 Tips For A Green Christmas