Part of what makes Mongolian Culture so fascinating is the fact that opportunities to explore it are not handed to you on a silver platter. If you want to have an authentic travel experience in Mongolia (where an estimated 25-40% of the population is nomadic), you simply have to chase it down for yourself.
The nation's capital city of Ulaanbaatar, where most visitors arrive, is chaotic and grey, full of construction smog and traffic. Of course there are some gems to be discovered within the city, such as the Naran Tuul Market and the highly regarded Hazara Indian Restaurant.
But if you want to get a true taste of the beauty of the vast steppe landscape that dictates so much of traditional Mongolian culture, you must leave the city and venture into the hills that seem to stretch endlessly in all directions. There, you're sure to run into more horses than humans.
The following are some of my favorite aspects of traditional Mongolian culture that shouldn't be missed… even if you have to get a little lost in order to find them!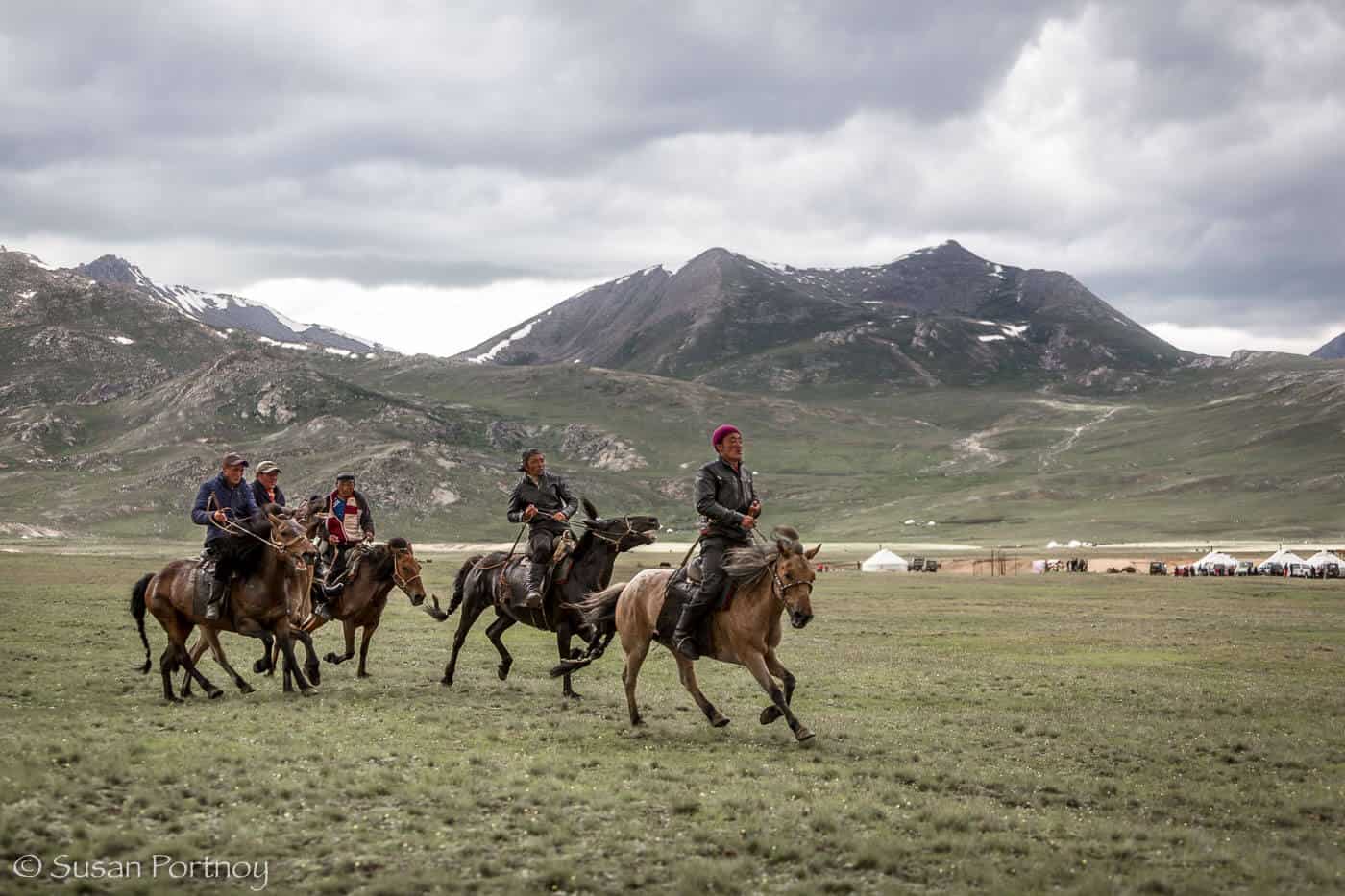 Mongolian Horse Culture
Mongolians are widely regarded as some of the best horsemen on Earth. Genghis (or Chinggis) Khan had horses to thank for helping him establish the largest empire in history— the Mongol Empire– way back in the 13th century. He once said, "It is easy to conquer the world from the back of a horse."
But the significance of Mongolian horse culture is not merely part of the country's epic past. Horses remain a vital aspect of day-to-day life for many families living there today. Even now, the horse is widely used for travel, cattle herding, hunting, and sport.
The breeds of horses you'll find in Mongolia are uniquely distinctive. These stout, furry ponies have changed very little since the days of Genghis Khan, and remain highly revered for their strength and stamina.
Most of the estimated 3 million horses that graze across the Mongolia steppe live in semi-feral herds. They're branded by the families that own them, but used intermittently. So they're often left to wander the plains freely.
If you wish to experience the close ties between Mongolians and their horses for yourself, you'll probably want to get on the back of one. You'll find plenty of horseback riding expeditions that leave from Ulaanbaatar.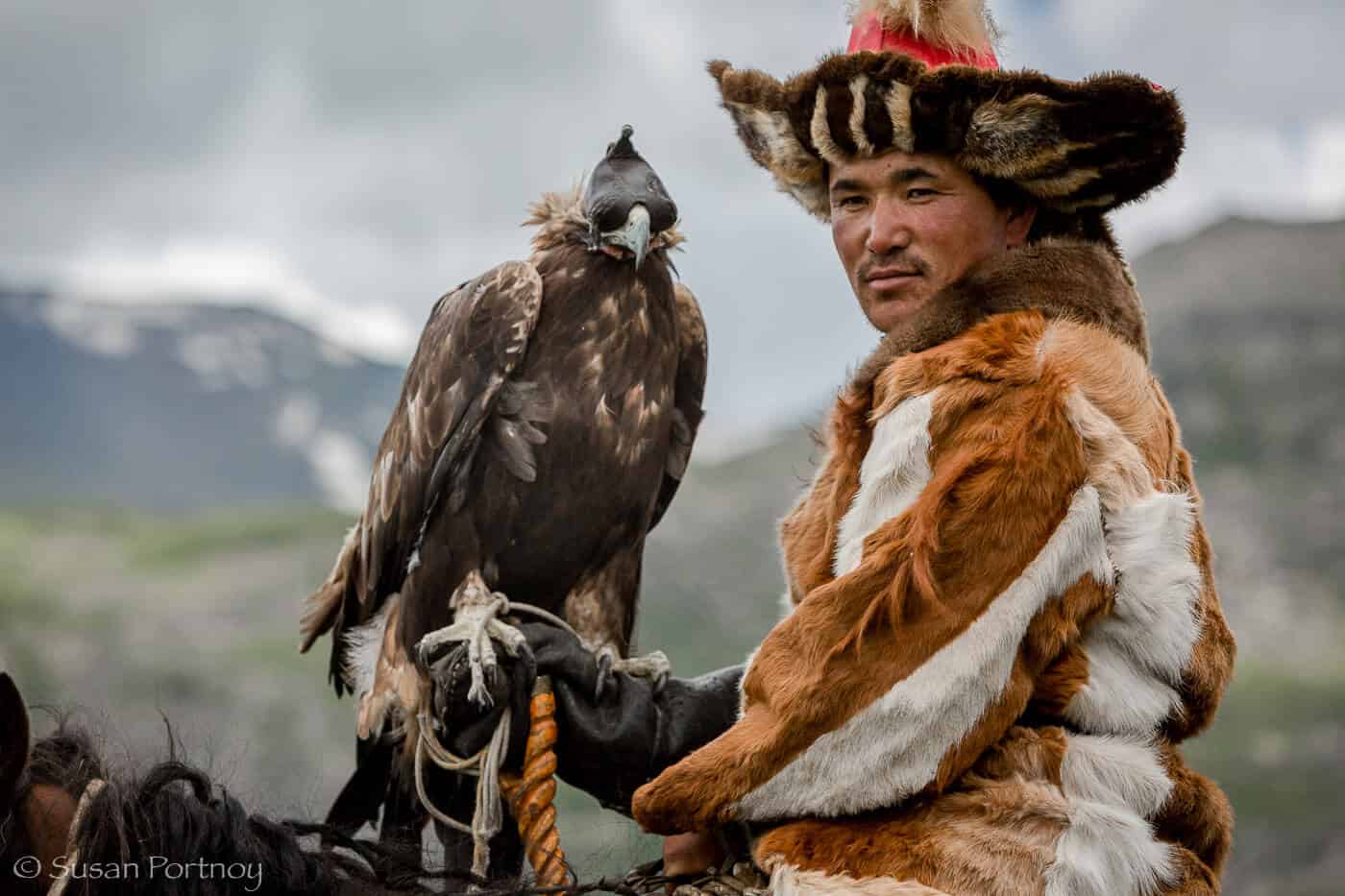 Mongolian Eagle Hunting
The ethnic Kazakhs of Western Mongolia have used birds of prey to hunt with ever since the early 15th century. Golden Eagles are often used to help them trap small animals for fur and food. Hunters prefer to use female eagles, which grow larger and stronger than their male counterparts.
Seventy years of communism suppressed this beloved tradition of Mongolian culture, which is also known as Falconry. But still it remains a highly respected sport that many are striving to preserve as a culturally significant pastime.
Falconry is primarily practiced in Western Mongolia, during the months of November through February. The easiest way to experience this custom is to attend the Golden Eagle Festival (a.k.a. Altai Eagle Festival) in Bayan Olgii, which takes place annually in late September or early October.
As depicted in the critically acclaimed documentary The Eagle Huntress, hunters compete with their beloved birds in challenges of speed, agility, and accuracy. Witnessing these proud hunters on horseback, with their massive birds of prey perched on their arms, as you're surrounded by the majestic Altai Mountains… this is an experience of traditional Mongolian culture you'll never forget.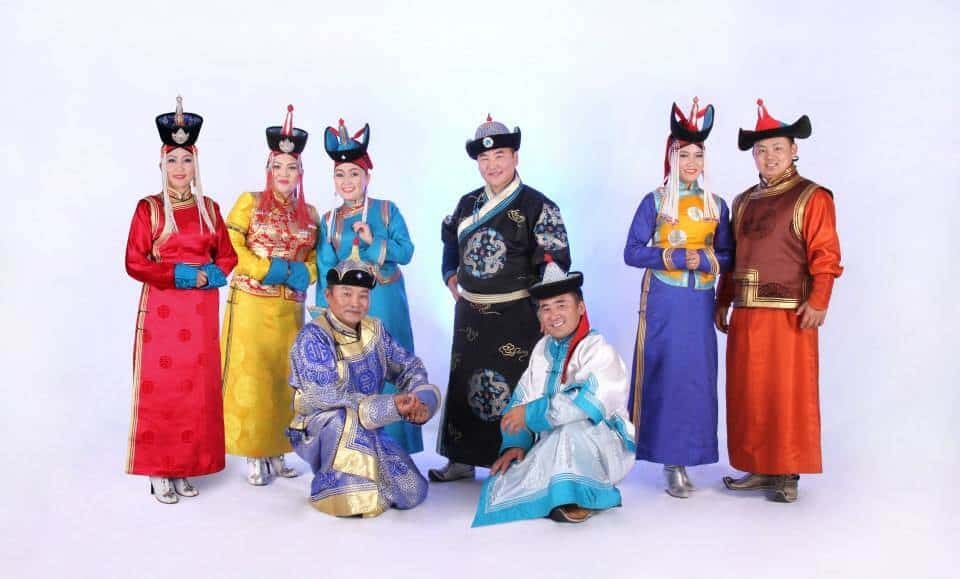 Mongolian Throat Singing
Also known as Tuvan throat singing, Khoomei, or Hooliin Chor ("throat harmony"), this distinctive form of overtone singing has been a Mongolian musical tradition for centuries. By modulating the shape of the throat, skilled singers are able to produce two to three pitches simultaneously.
The result is guttural and strange, yet undeniably beautiful, particularly when paired with the backdrop of the great Mongolian steppe. Traditionally, this style was used by nomadic herdsman to communicate with natural and supernatural worlds.
The style was popularized internationally in the 199os by artists such as Huun Huur Tu and Yat Kha. and the documentary Genghis Blues. It was inscribed on UNESCO's Representative List of the Intangible Cultural Heritage of Humanity in 2009.
As a traveler you can catch throat singing live, along with traditional Mongolian dances, at the National Recreation Center in Ulaanbaatar, where the Tumen Ekh Ensemble performs.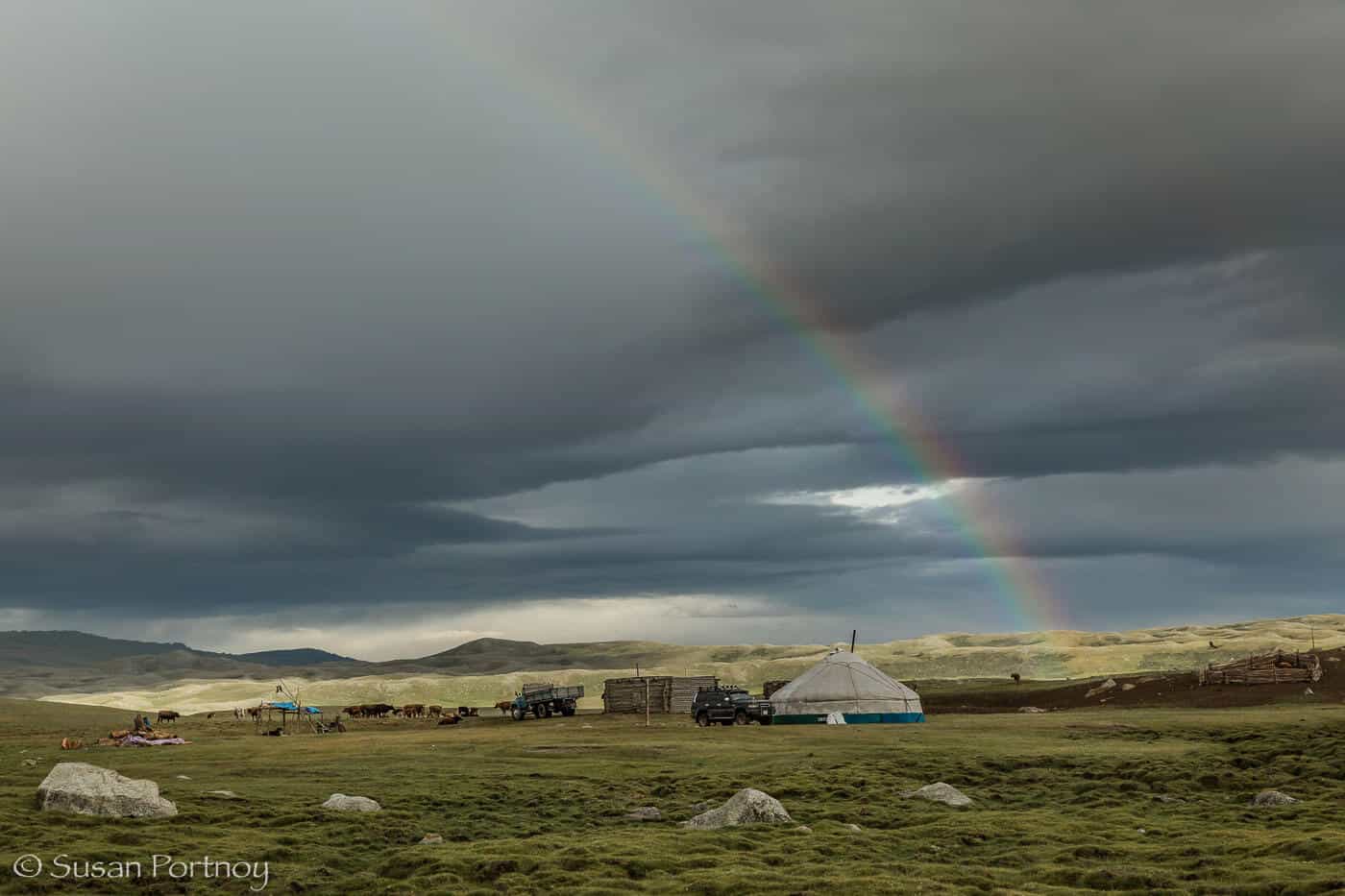 Mongolian Nomadic Culture
One of the most recognizable aspects of traditional Mongolian culture is the yurt, which is known locally as a ger.
These round, sturdy structures provide protection and durability for the wide range of climate conditions that are experienced across Mongolia. But they're also easy to dismantle and pack up when it's time to move elsewhere. Nomadic families still use these wooden-framed structures, which are covered with wool felt.
Spending a night in a ger is an exciting way to experience traditional Mongolian culture. Mongolians are known for their hospitality and will invite you in with a smile. But one should always approach this experience with careful consideration for the local customs.
There are a variety of rules that must be honored when entering and spending time in a ger. These include entering with your right foot first, never passing between the structure's two central pillars, and not pointing your feet towards anyone when sitting.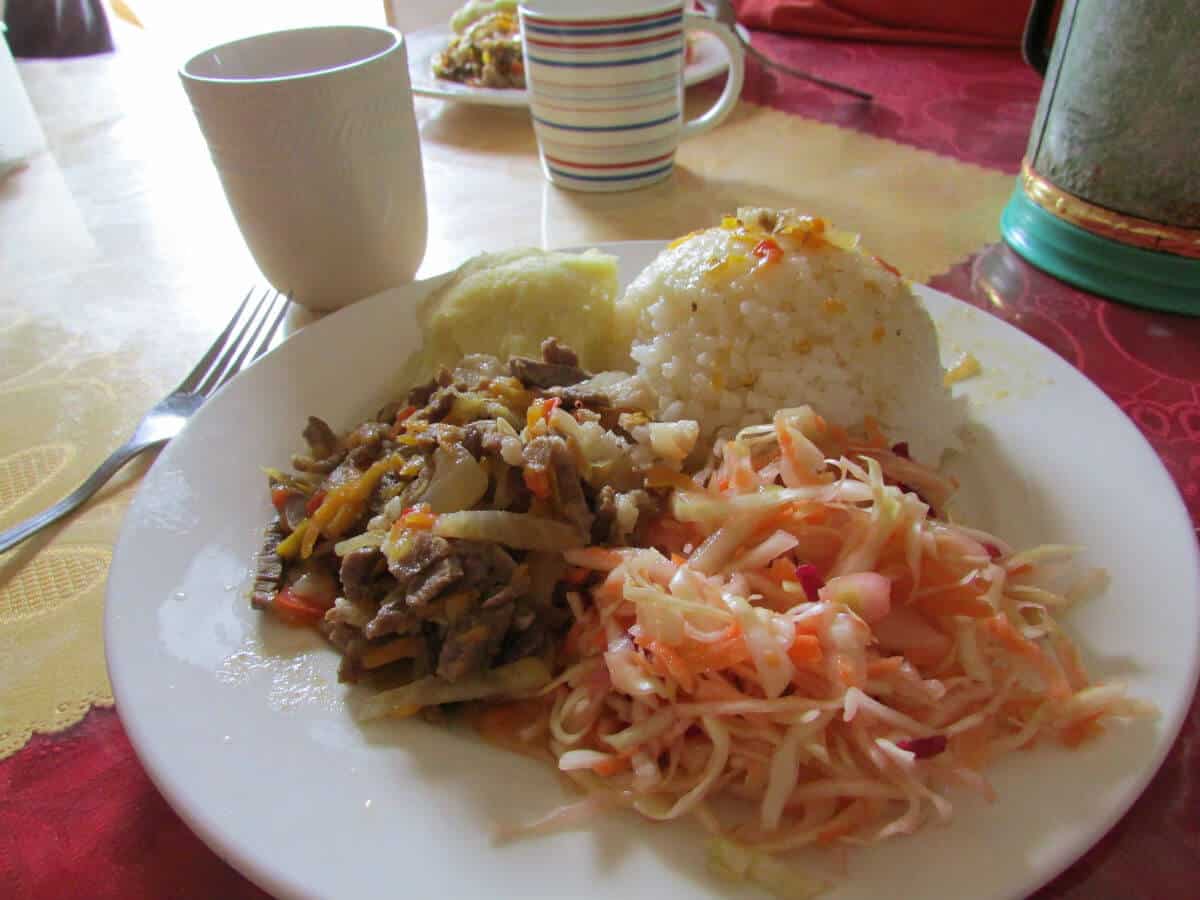 Many tour companies offer overnight experiences in gers. You'll have the opportunity to sleep inside one of these surprisingly spacious, yet cozy structures. But you'll also be invited to sample traditional Mongolian cuisine, such as mutton and buuz, which are steamed dumplings. But make sure to accept any food with two hands, which is another rule of spending time in a ger!
The scope of Mongolia can be overwhelming. The spacious landscapes are staggering, with rolling hills and snow-topped mountains, with few roads connecting great distances. The intensity of its history seems almost mythical. But Mongolian culture truly comes to life when you meet the people who call this country home today. –Britany Robinson; lead photo by Susan Portnoy, courtesy The Insatiable Traveler
IF YOU LIKE IT, PIN IT!