China is an incredible and enchanting country that will captivate you with its stunning scenery and fascinating history.
With 3,705,407 square miles of land, naturally there are an endless array of things to do in China, no matter what style of travel you prefer.
When you see the incredible palace that served the Ming and Qing dynasties and the beautiful gardens they created in Beijing, you'll feel like you've been transported back to a very different time in history.
The famous Terracotta Army in Xi'an will give you deeper insight into the intriguing, often superstitious beliefs at the core of this ancient country's society.
Exploring the history of China will leave you with countless incredible stories to share with friends and family, and getting a China visa has never been easier.
Some of the best things to do in China involve exploring the myriad natural wonders that are scattered across the "Land of Dragons."
If you're a nature lover and you're planning to pay China a visit, read on for our guide to the top breathtaking places to add to your bucket list!
READ MORE: What Is Ecotourism? (The History & Principles of Responsible Travel)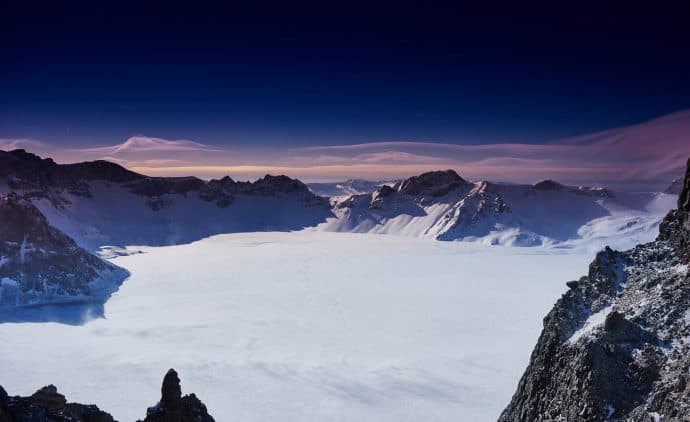 Hike the Changbai Mountains
Located in China's Jilin province on the border with North Korea, this remarkable mountain range is a huge area accessible from the north or west. Its Chinese name means "Perpetually-white Mountain Region."
Visit its picturesque Heavenly Lake– which lies in a crater at an altitude of over 6,500 feet– and you can watch the clouds roll past this magical jewel. It really does feel as if the lake is of divine origin!
Hike along the Chengcha River and you'll find an excellent viewing spot for the lovely Changbai Waterfall. Explore further afield and you'll find more than 10 other waterfalls dotted across the mountain range.
Due to the altitude the weather here is often quite cold, so make sure you bundle up in layers. Access is best by bus from Yanji to Baihe, and then up to Chang Bai Shan. There you'll switch to an eco bus, then later to a 4-wheel drive vehicle before finishing the last leg on foot.
READ MORE: 10 Best Mountains In The World (For Your World Travel Bucket List)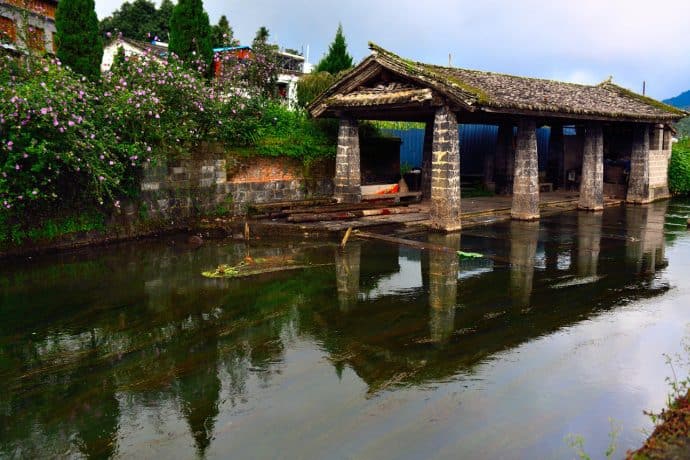 Soak
in
Tengchong's Hot Springs
Nestled into the western corner of the Yunnan Province, this lovely region was once full of volcanic activity and is home to over 70 volcanoes.
The small town of Tengchong offers some interesting historical sites, such as the Memorial Hall of the War and the Yaowang Gong. This location was also part of the many trade routes in China, and as a result you can still see beautiful Jade markets throughout the town.
Take a taxi from Tengchong for about 30 yuan to get to the Hot Sea. This area of geothermal activity is home to 80 hot springs as well as an incredible lake that is at such a high temperature, its waters are kept at a consistent, rolling boil!
To enter the park costs 60 yuan, and additional costs will be added if you want to bathe in the springs or use one of the many bathhouses. But they are definitely worth the expense!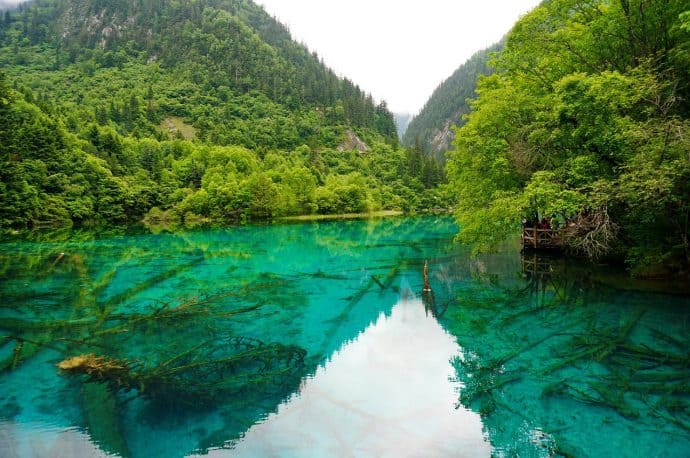 See the Captivating Colors of Jiuzhaigou Valley
This enchanting UNESCO World Heritage Site and National Park is located in the Sichuan Province and offers some exceptional views. Its vibrant colors spring from the incredible variety of flora and fauna found here, including many different endangered plants.
The Jiuzhaigou Ring Way road now links it with Chengdu, so it's easy to get a bus to the park from there. As a bonus, the journey itself it quite beautiful! The best time to visit Jiuzhaigou Nature Reserve is between September and November, when the foliage colors are at their peak.
Inside the park, you'll see exceptionally clear blue-green lakes, wondrous waterfalls and rushing rivers, all with a stunning view of the snow-capped mountains that seem to be painted in the background. Located throughout the park are nine different Tibetan villages, offering an opportunity to engage with locals.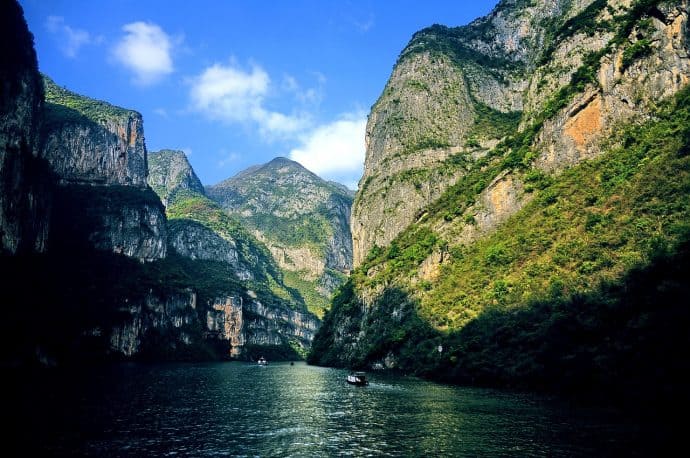 Take a
Boat on the Three Parallel Rivers of Yunnan
Located in the Yunnan province, the convergence of these three mighty rivers (the Yangtze, Mekong and Salween) creates an incredible scene as they rush alongside each other for over 200 kilometers. To get there, you'll have to take a number of busses: From Liuku to Fugong, then on to Gongshan, and finally arriving in Bingzhongluo Village.
Winding through the majestic mountainous terrain, these rivers have lodged themselves into gorges that measure nearly 10,000 feet deep. The verdant green valleys are starkly contrasted by the towering, snow-capped peaks that loom above it all. It's impossible to describe the sheer immensity and brilliance of this view.
A variety of beautiful and rare animals can also be seen in this area.
READ MORE: 10 Most Threatened Rivers for Your World Travel Bucket List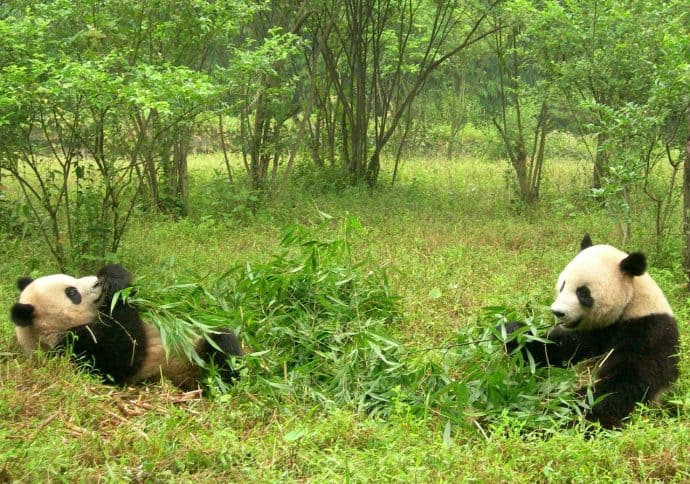 Visit the Sichuan Giant Panda Sanctuaries
Comprised of seven nature preserves and nine scenic parks in the mountains of Jiajin and Qionglai, this UNESCO World Heritage Site is home to 30% of the world's Giant Panda population.
This beautiful area is also home to several other endangered species, including Clouded Leopards, Snow Leopards and adorable Red Pandas. There are also many other animals commonly found here that are not endangered, not to mention between 5,000 and 6,000 plant species.
The diverse and vibrant landscapes found within this 5,744 square mile area are absolutely stunning, and are definitely worth exploring in their own right.
READ MORE: Saving Endangered Asian Animals: The 10 Best Wildlife Conservation Programs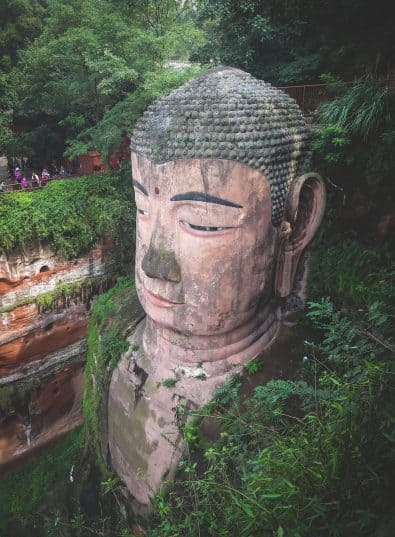 Immerse Yourself in Mount Emei's History
Located near the sanctuaries in the Sichuan Province, Mount Emei is another UNESCO World Heritage Site that features beautiful scenery. It's also rich with historic value, providing visitors with a glimpse of China's ancient cultural past in a lush forest setting.
Looking out over the view from the Xijuo Peak you'll find the massive Giant Buddha of Leshan, an impressive architectural feat carved into the side of the hill. There are more than 30 Buddhist temples here, calling attention to the site as the beginning of Buddhism.
Historians suggest that it was from this place that the religion began its spread throughout the world more than 2000 years ago. Unique temples, tombs, sculptures and inscriptions are scattered throughout the breathtaking landscape, offering a spiritual addition to the area's natural beauty.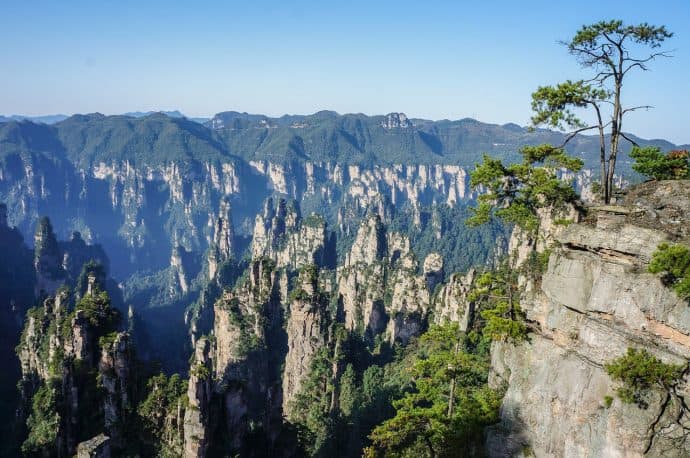 Marvel at Zhangjiajie National Forest Park
Now more commonly known as the Avatar Mountains, this site in the Hunan Province was the inspiration for the Hallelujah Mountains in James Cameron's movie Avatar. Plan to spend at least two to three days inside the park, and make sure bring good shoes for walking! The best times to go would be in summer for the weather, or in autumn to avoid the crowds.
As China's first national park, this area holds countless eons of history in its gravity-defying mountains. Standing like pillars in the midst of a dense forest, these mountains provide a breathtaking view that simply cannot be described. Do yourself a favor and head to the Zhangjiajie Grand Canyon Glass Bridge, where you can marvel at the stunning views from a scenic perch atop the mountain.
Even if you somehow manage to tackle all of our top 7 things to do in China in one trip, the country's natural wonders will leave you constantly wanting more. Whether it be stunning scenic landscapes, majestic mountains, beautiful endangered creatures, or roaring waterfalls, you can find it all (and more) in China! -Agness Walewinder
READ MORE: 20 Biggest Forests in the World (For Your World Travel Bucket List)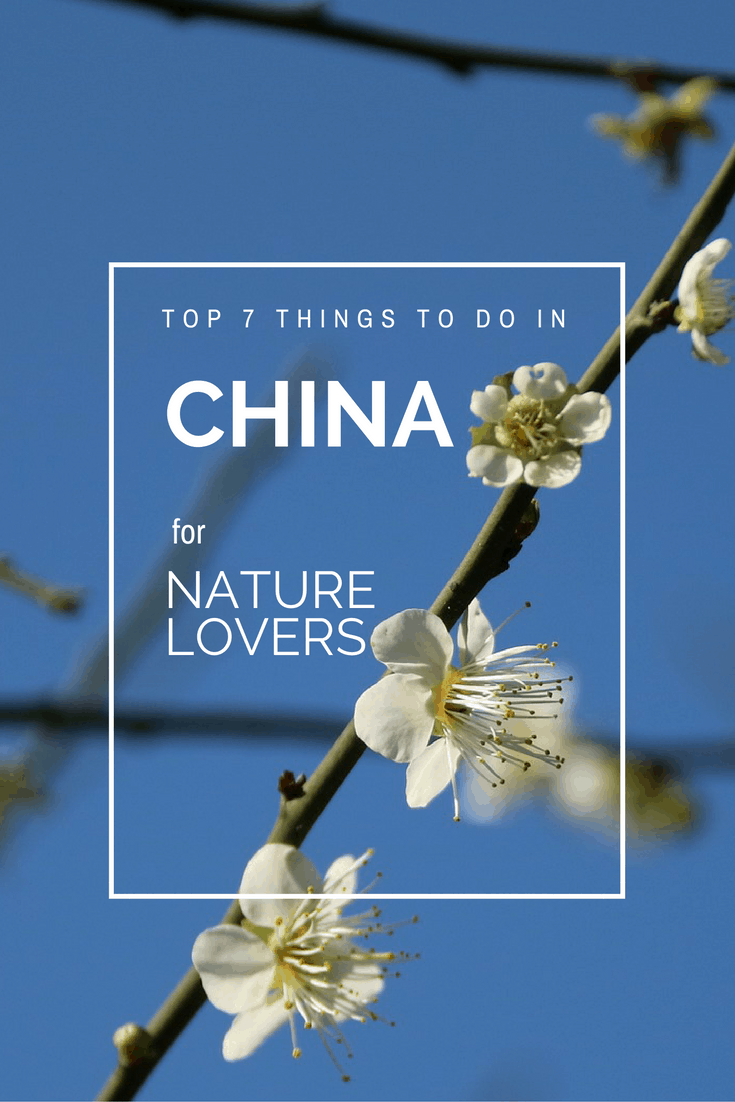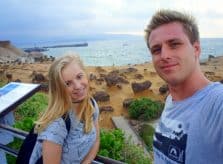 Agness Walewinder is a 23-year-old travel blogger from Poland who– along with her travel partner, Cez– has visited most of Asia, Europe, and beyond. Teaching English in China has given Agness and Cez the opportunity to live in a foreign country while enjoying the incredible adventures that China has to offer. You can read more of their engaging travel stories on their blog, eTramping.com.
If you enjoyed reading Top 7 Things to do in China for Nature Lovers, you might also like:
BORNEO: Sabah Ecotourism Attractions
TAIWAN: Top 5 Eco Activities in Taipei
THAILAND: Top 5 National Parks
INTERVIEW: Lek Chailert, the Elephant Whisperer of Elephant Nature Park
INTERVIEW: Jill Robinson Fights To Save Wildlife Via Animals Asia Foundation