As a Scuba Diving addict, I'm always searching for the best, most serene and untouched dive sites in the world.
I prefer those that offer plenty of flora and fauna, especially when they're completely unique to the rest of the world.
Of course it's always important to dive responsibly, so we can keep these out-of-this-world dive locations pristine.
It's hard to compare my favorite sites, as each one offers something a little different. But if you only have a limited amount of travel time (and budget), these are my picks for the world's 10 Best Places to Scuba Dive…
READ MORE: How to Choose a Responsible Scuba Diving Tour Operator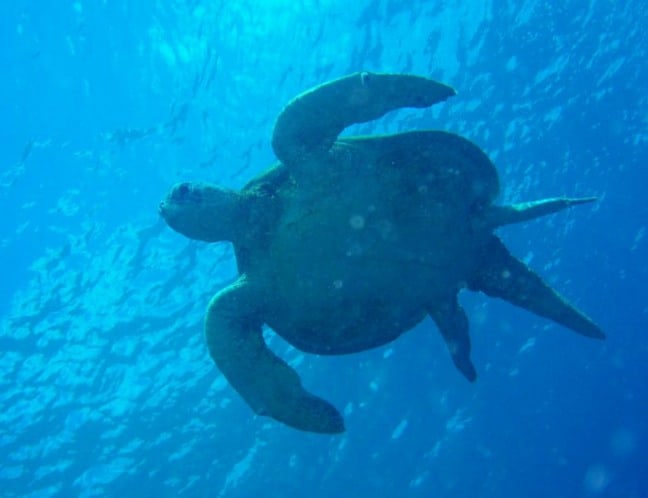 Sipadan, Borneo
Sipadan is a small island– about 30 acres total– that lies right on the border of Indonesia and Malaysia in Borneo.
Most dive pros (including the legendary Jacques-Yves Cousteau) agree that the numerous sites found around Sipadan Island deserve to be listed among the world's best places to Scuba dive.
Sites with names like Lobster Wall, Froggie Lair, Barracuda Point and Turtle Cave basically say it all. If I had to choose, this is my #1 favorite place in the world to go diving!
READ MORE: The Top 7 Things to Do in Malaysia (For Nature Lovers)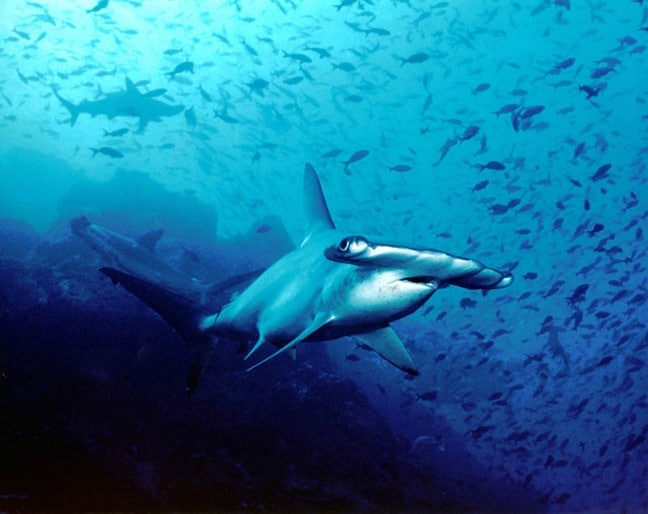 Cocos Island, Costa Rica
Cocos Island is one of the more difficult and expensive locations on this list to get to, but it's truly a must-see for scuba lovers.
The island is more than 300 miles offshore from Costa Rica, and is highly protected (i.e. all human habitation is prohibited).
The only way to dive it is on live-aboard ships from the mainland. But this amazing marine reserve was listed as a candidate for the new 7 Wonders of Nature, and ranked second in the islands category.
If you've ever yearned to be in the middle of a giant tornado of hammerhead sharks and barracudas, this is the place!
READ MORE: Top 20 Things to Do in Costa Rica (For Nature & History Lovers)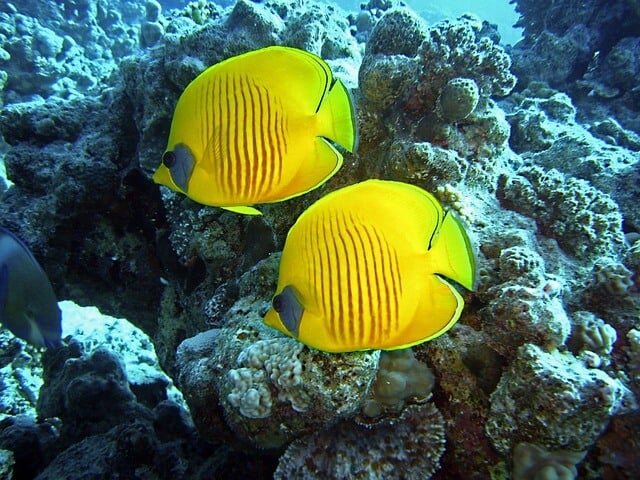 Red Sea of Dahab, Egypt
There is one upside to the constant revolutions and turmoil in Egypt: For the most part, tourists have stayed away, and the epic reef system and marine life have been allowed to flourish.
I've gone diving all around the world and have not seen many places that can compare to the abundance of marine life here.
I did my Divemaster training here right after a revolution, and had pristine sites like the famous Blue Hole, Lighthouse and even the huge SS Thistlegorm wreck (which Jacques-Yves Cousteau discovered) all to myself.
This is one place I would NOT recommend diving without a camera. There are just too many incredible sights you'll want to be able to remember!
READ MORE: The Top 5 Ecotourism Attractions in Egypt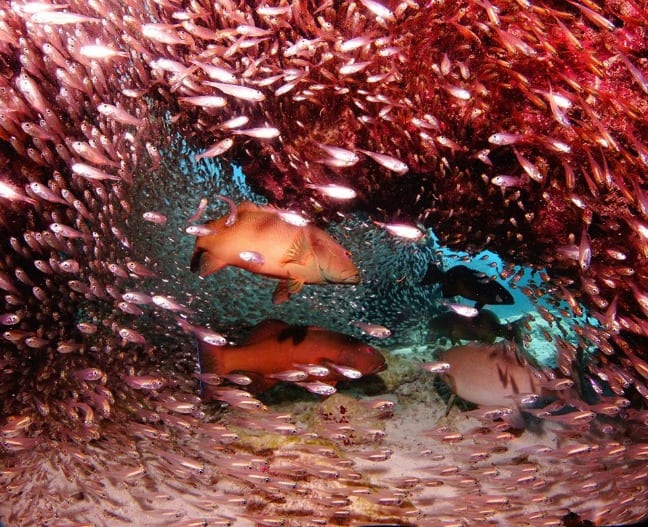 The Great Barrier Reef, Australia
What sort of list of the Top 10 diving sites in the world would this be without including Australia's Great Barrier Reef?
It's easily the biggest reef system in the world, with 2,900 individual reefs and 900 islands stretching over 1,400 miles.
The Great Barrier Reef can be seen from outer space, and is the world's biggest single structure made by living organisms.
So the next time you are in Queensland, make sure to cross "diving the Great Barrier Reef" off your bucket list by finding a good dive boat to take you out.
It's truly an experience of a lifetime, especially if you can work it into an Australian road trip of Queensland's "Great Tropical Drive"!
READ MORE: The Top 10 Australian National Parks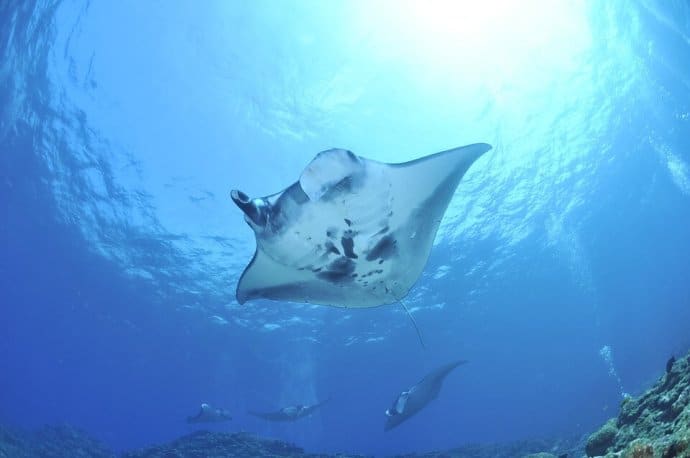 Kona Mantas, Hawaii
If you ever wanted to get up close and personal with giant Manta Rays, this is arguably the best place the world to do it.
Kona Mantas also attracts tons of dolphins, humpback whales, and other big marine animals. But the area is most famous for its Giant Mantas.
The most popular dive here is the nighttime one, wherein divers kneel in the sand and shine their lights up to illuminate the plankton.
Then the Giant Mantas– some of which boast fins spanning over 16 feet– come gliding in to put on a memorable show.
READ MORE: How Mary Conquered Her Fear of Water (& Learned to Love Scuba)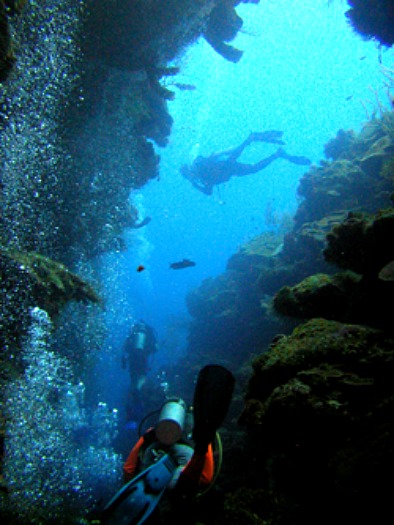 Roatan, Honduras
Ratan is one of Honduras' Caribbean Bay Islands, located right on the massive Mesoamerican Barrier Reef (the second largest reef system in the world).
The best dive site in Roatan is perhaps Mary's Place. It has a sheer-walled crevasse that advanced divers can explore (or beginners can dive over) and see out-of-this-world sights such as black coral fans, anemones, huge seahorses, giant rainbow parrotfish, and tons of alien-looking formations.
This memorable Scuba site is not only a must-see, but it's also one of the cheapest to get to and dive. So there are really no excuses not to check out the virtually guaranteed abundance of colorful marine life you'll find there.
READ MORE: The Best Caribbean Islands to Visit (If You Love Nature & Hate Crowds)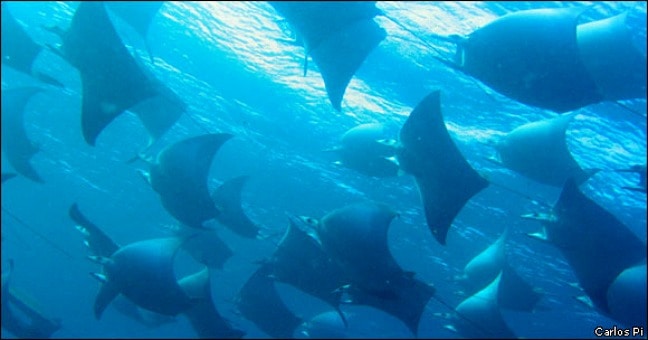 Darwin's Arch, Galapagos Islands
If you're more into giant marine species than reef landscapes and macro photography, this is probably the best dive site in the world for you.
Here is a preview of the lineup that you're likely to see in just ONE dive: Massive Whale Sharks, ample Galapagos Sharks, and more Sea Turtles than you can imagine.
We also saw Tiger Sharks on the safety stop, giant free-swimming Moray Eels, huge Eagle Rays, and enough Hammerhead Sharks circling above us that they almost seemed to blot out the sunlight.
If you can afford to visit the Galapagos Islands, I'm pretty sure you'll wind up declaring this the best Scuba dive of your life.
READ MORE: 30 Amazing Galapagos Islands Animals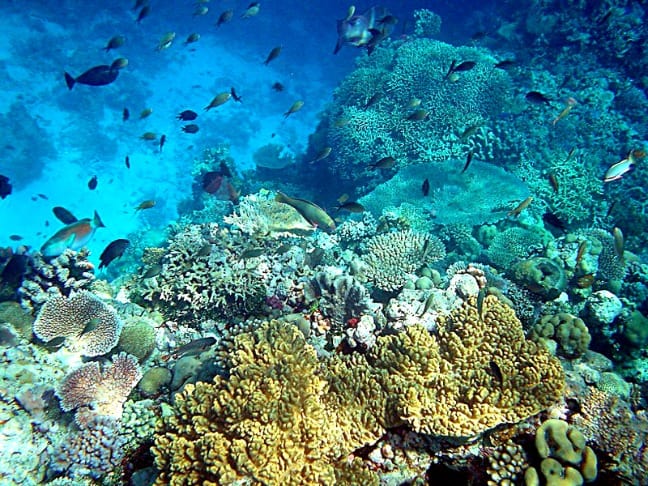 Kimbe Bay, Papua New Guinea
Divers don't come to Kimbe Bay for the big sharks or manta rays, but rather the incredible macro photography opportunities and huge diversity of fish.
Diving here could be compared to being inside a fully stocked aquarium.
There are dozens of dive sites to choose from in the area, and they can basically be put in one of two groups: well-developed reefs near shore and intriguing sea-mounts and pinnacles (such as Bradford Shoals) which rise up from the deeper offshore waters of the bay.
Try them all if you get there, and you'll be the envy of many Scuba vets who'd love to put this place in their dive logs!
READ MORE: 5 Rare Sharks Worth Saving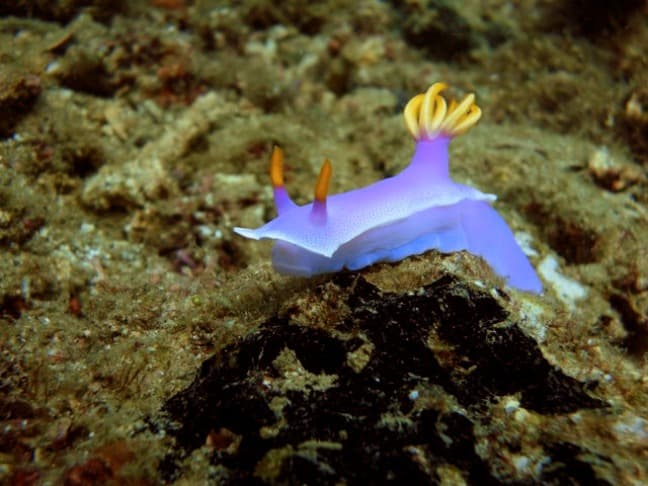 Secret Bay, Anilao, Philippines
Anilao is a macro heaven for underwater photographers, offering an incredible variety of tiny species. If you're a nudibranch lover, this is definitely the place you'll find them.
Anilao is located about 3 hours south of Manila on the island of Luzon, in the Batangas province of the Philippines. So it's fairly easy to get there.
Divers are drawn to this place because of its healthy reef and sheer numbers of macro critters and unique species.
This place should definitely be on your diving bucket list, but it will seriously spoil you for any future Scuba diving you do!
READ MORE: Top 10 Things to Do in Coron, Palawan (Philippines)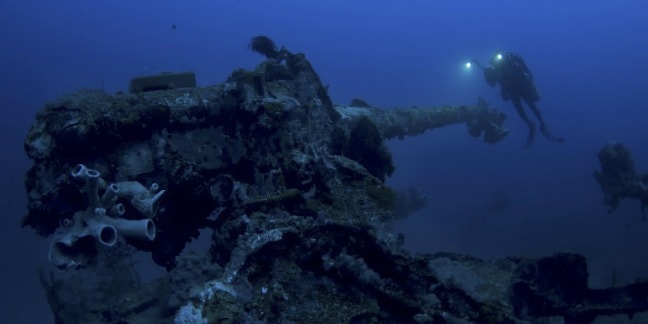 San Francisco Maru, Chuuk, Micronesia
Discovered in 1972, the San Francisco Maru sits upright. The cargo holds contain sea mines, torpedoes, bombs, artillery, aircraft engines, anti-tank and small arms munitions, two Japanese tanks and many more WW2 artifacts.
This is a deep, technical dive at between 40-58 meters, but is a must-see for those who qualify.
As one of the biggest, most well-preserved shipwrecks in the world, the San Francisco Maru is worth a trip to Micronesia in and of itself. But if that's not enough for you, the islands dotted around the area are littered with tons of WW2 wrecks, many of which lie in shallow depths. –Justin Carmack
If you enjoyed our 10 Best Places To Scuba Dive, you might also like:
COSTA RICA: Scuba Diving Caño Island, Costa Rica
MEXICO: Jason deCaires Taylor's Stunning Cancun Underwater Museum