Malaysia is one of my favorite countries– a place I fell in love with the first time I visited. When people ask me why, I normally start talking and never stop. I mean, what's not to like?
There are so many things to do in Malaysia, including exploring modern cities and tiny villages, a cuisine that ranks among the best in Asia, and an incredibly diverse culture.
Wandering around Kuala Lumpur or Georgetown, you'll glimpse the onion domes of mosques, smell incense floating out of Buddhist temples and jasmine from flower garlands outside Hindu temples.
In Borneo, you'll have the chance to discover the life and culture of indigenous tribes that have remained largely unchanged for hundreds of years.
But what makes Malaysia truly special is the country's natural beauty. From rainforests to crystalline seas, Malaysia offers onc-in-a-lifetime ecotourism experiences.
You can see wild orangutans, spend the night in a hut in the Taman Negara rainforest, and Scuba dive the incredible sites of Pulau Sipadan.
Here are our picks for the 7 top things to do in Malaysia for nature lovers. I can virtually guarantee that these experiences will make you fall in love with this stunning country, just like I did!
READ MORE: Saving Endangered Asian Animals (Wildlife Conservation Programs)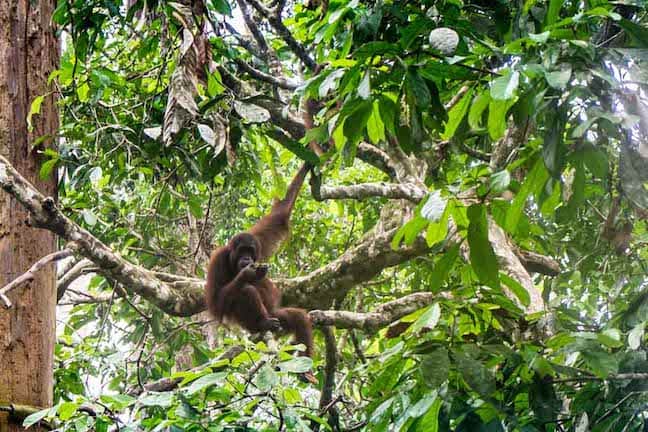 See Wild Orangutans in Sabah
Along with Sumatra, the island of Borneo is the last one where wild Orangutans can be found.
But unfortunately rampant deforestation to clear land for the palm oil industry has reduced Borneo's orangutan population to a fraction of what it once was.
One of the best places to see wild Orangutans is Sabah, the northern Malaysian state in Borneo. The most accessible location is the Kinabatangan river, which is located near from the city of Sandakan.
But, for a truly unforgettable experience, we recommend heading further afield to the Danum Valley, which is immersed in the rainforest.
READ MORE: Top Ecotourism Attractions in Sabah Borneo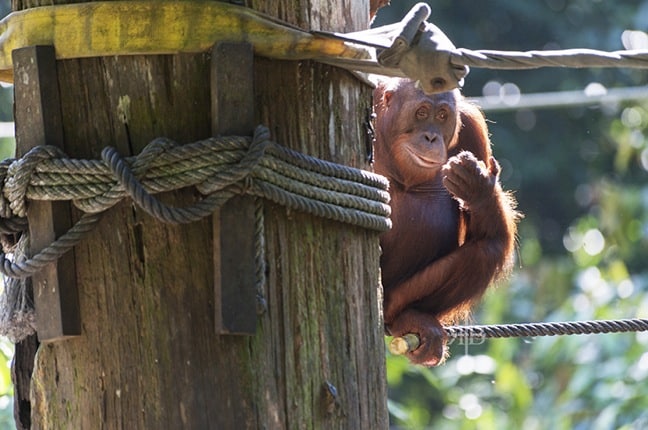 Visit an Orangutan Rescue Center
If you're really pressed for time, the easiest way to meet Malaysia's beloved "men of the forest" is by heading to a rescue center at feeding time.
This when the Orangutans leave their forest hideouts and head to raised platforms. There, the rangers feed them fruit to the excited oooohs and aaaahs of onlookers.
The best Orangutan rescue centers to visit are Sepilok in Sabah and Semenggoh in Sarawak, which is near the state capital of Kuching.
READ MORE: Bornean Orangutan Conservation at Sepilok Rehabilitation Centre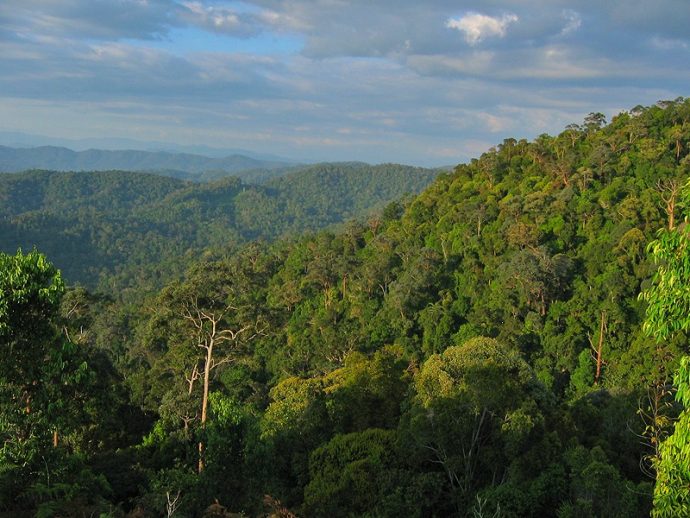 Get Lost in Taman Negara
Malaysia's oldest national park is Taman Negara (which means "national park"), which is located in the center of Peninsular Malaysia.
Taman Negara is a wonderful place to explore the rainforest. You can spend the night in a hide in the hope of spotting elusive wildlife species such as Slow Lorises and Leopards.
Make sure you hire a guide if you're planning to sleep out. The trails are overgrown and hard to follow, and you may end up getting lost in Taman Negara, like we did!
If you're not into extreme adventures, there's also a canopy walk and shorter trails available near park headquarters.
READ MORE: Visiting the Orang Asli, the "Original People" of Taman Negara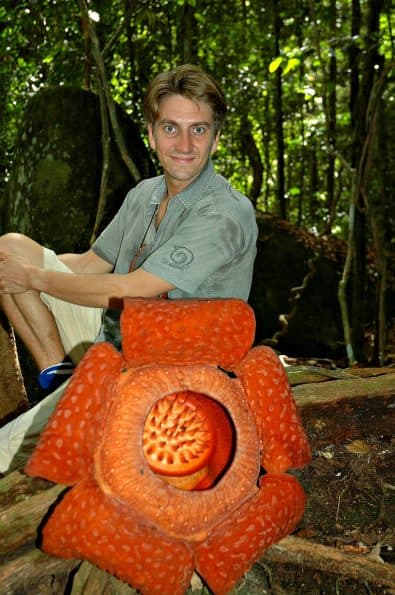 Look for Rafflesias in Cameron Highlands
When the heat and humidity gets too much, do as Malaysians do and head to Cameron Highlands, a hilly area near Kuala Lumpur.
There's plenty to see and do in Cameron Highlands, including visiting tea and strawberry plantations, where you can enjoy delicious tea and strawberry jam!
Cameron Highlands also offers hiking opportunities, with a dozen numbered hill trails offering stunning views.
If you're lucky, you may also be able to see Rafflesia flowers in bloom. These giant, stinky flowers can be found in the area all year-round.
Ask your hotel or lodge for details, as flowering locations vary and you'll likely need a local guide to help you find them.
READ MORE: Visiting the Borneo Sun Bear Conservation Centre, Malaysia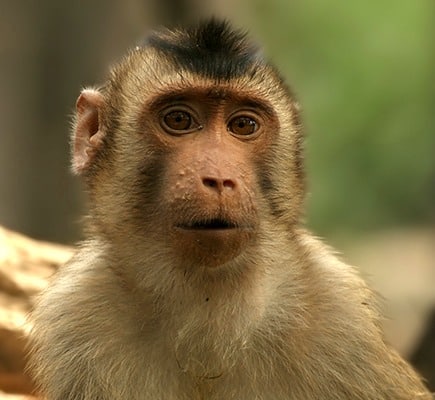 Climb Penang Hill
The island of Penang is known for its excellent food and colorful cultural festivals. But it's not generally considered a nature destination.
Surprisingly, there are several locations not far from the capital of Georgetown where you can enjoy nature and outdoor activities.
For instance, you can ride a mountain bike up to the Air Itam dam, or go parasailing on Batu Ferringhi beach.
But our favorite nature activity in Penang was climbing Penang Hill, which is easily accessible from Georgetown.
The climb is honestly quite difficult in the heat. But it offers a stunning view from the summit, and the opportunity for excellent wildlife encounters along the way. We spotted a Cobra and lots of Macaques!
READ MORE: 20 Best Festivals In The World for your World Travel Bucket List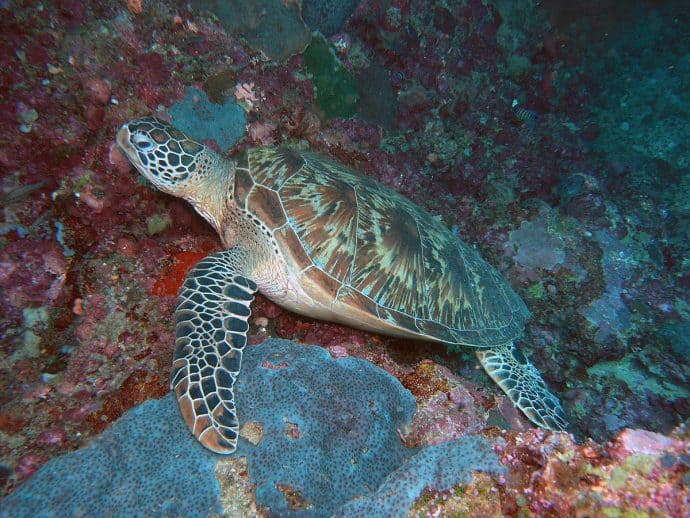 Dive Pulau Sipadan
Malaysia has many excellent Scuba diving sites, many of which rival those of nearby hotspots such as Indonesia and the Philippines.
Arguably the best of the bunch is Pulau Sipadan, a tiny island off the coast of Sabah that's easily accessible from the larger island of Semporna.
Pulau Sipadan is famous for its steep walls and rich coral life, where sightings of Sea Turtles and Reef Sharks are almost guaranteed.
Be forewarned: The number of daily diving permits in this area is strictly limited. So you'll need to plan ahead and make reservations with a responsible Scuba diving operator in advance.
READ MORE: 10 Best Places to Scuba Dive for your World Bucket List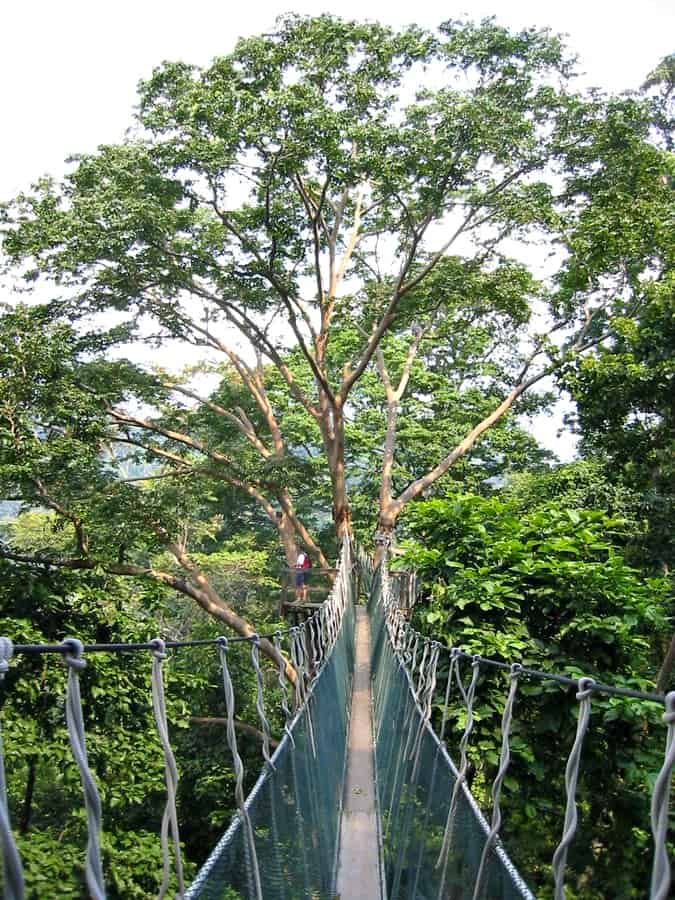 Explore Forest Research Institute Malaysia
Kuala Lumpur is a busy, crowded, polluted city. It's definitely worth a visit for the famed Petronas Towers, Batu Caves, and great street food scene.
But the constant traffic and concrete of this major metropolis may leave diehard nature lovers yearning to get away from all the chaos and commotion.
FRIM (short for Forest Research Institute Malaysia) is a great location for spending a day or more in the great outdoors. Located just 15 miles outside of central Kuala Lampur, it's a beautiful forest surrounded by trees, birds and silence.
There are numerous walking trails there, with information about the rainforest ecosystem, a canopy walk, and an interesting visitor center.
It's a tranquil haven of serenity that makes for a perfect escape when the hustle and bustle of the city becomes too much to bear.
READ MORE: The 20 Most Beautiful Forests (World Travel Bucket List)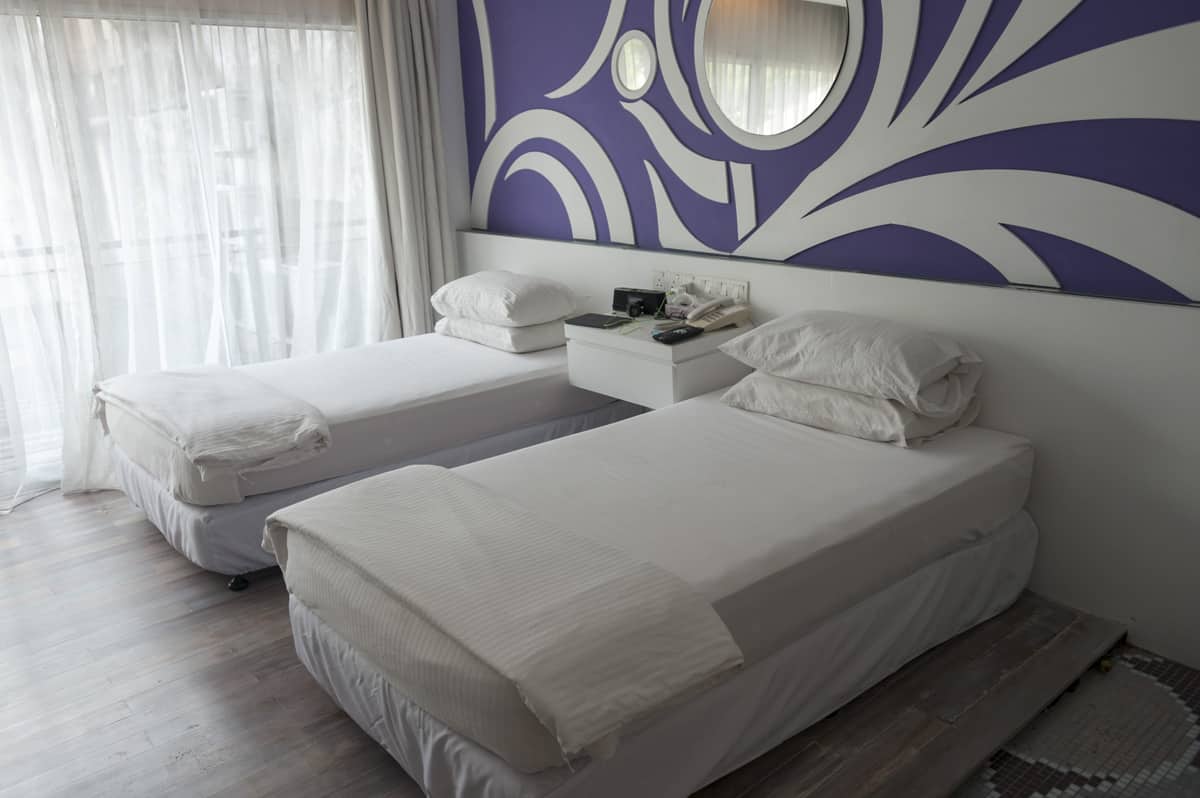 Where to Stay in Malaysia
There are many other adventurous things to do in Malaysia for nature lovers. There are also a lot of great hotels and eco lodges in the country.
We started out at Sukau Rainforest Lodge, an award-winning eco-lodge in the Sabah rainforest. There we saw pygmy elephants, wild orangutans and proboscis monkeys. Sukau is committed to sustainability, with hot water supplied by solar heaters, lamps using cooking oil, and electric boats used for river cruises to minimize wildlife disturbance.
We also stayed at
Batik Boutique Hotel
in Kuching. The owner founded Tanoti, a co-op preserving the ancient art of Songket weaving. These exquisite but expensive fabrics are made from silk woven with gold and silver thread. The art was in danger of disappearing, but Tanoti is training a new generation of weavers. 
-Margherita Ragg, photos by Nick Ragg unless otherwise noted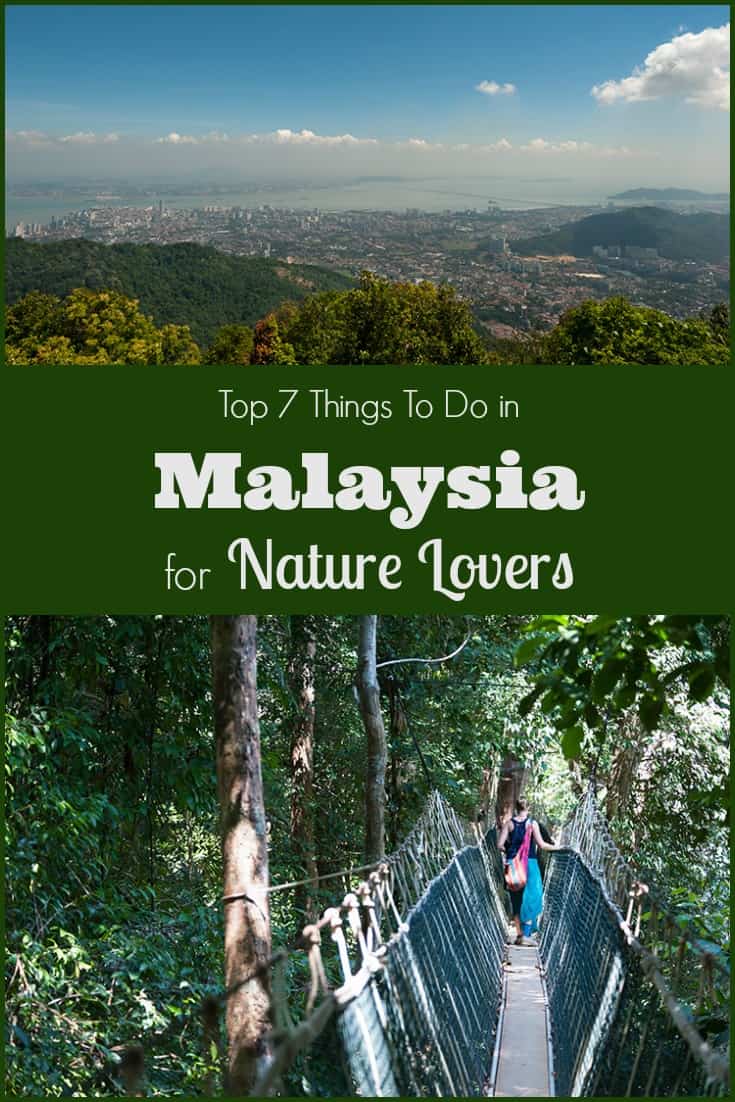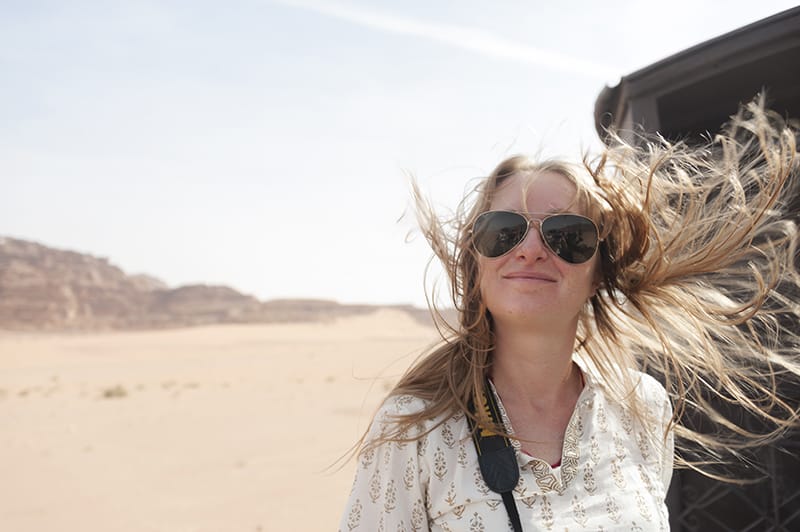 Margherita Ragg is a freelance writer from Milan, Italy. She's passionate about wildlife, ecotourism and outdoor activities, and runs the travel blog The Crowded Planet with her husband Nick Burns, an Australian  photographer. Margherita has an MA in Travel and Nature Writing from Bath Spa University, and was runner-up to the 2012 Guardian Travel Writer of the Year competition. Her other passions are rock climbing, skiing, home brewing and her cat, Tappo. Follow Margherita on Facebook, Twitter, Instagram and Pinterest.
If you enjoyed our post on the Top Things To Do in Malaysia for Nature Lovers, you might also like: 
ENDANGERED SPECIES SPOTLIGHT: Slow Loris
GO GREEN TIP #112: How to Avoid Products With Palm Oil
Top 10 Things To Do in Coron Palawan