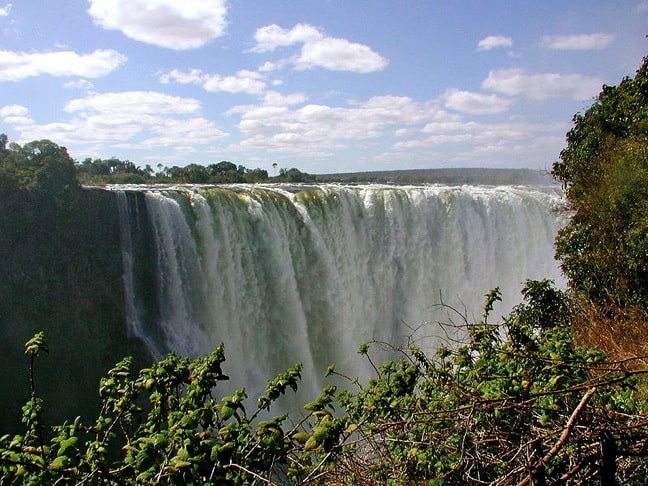 The 10 Best Waterfalls for Your World Travel Bucket List
In the North Georgia city of Dawsonville, there's a relaxing lil' haven called Amicalola Falls State Park. While it offers no "World's Biggest…" superlatives, it does pride itself on being an extremely popular place for hikers. But even with its wonderful 175-foot drop, we know of at least 10 other waterfalls around the world that far surpass it in beauty. (Sorry, Niagara, but you're not one of them.)  These natural wonders may not all be the tallest or the widest; they're simply the 10 Best Waterfalls you should have on your world travel bucket list.
VICTORIA FALLS  (Zambia & Zimbabwe)
If you calculate quality by height and width, this African marvel is the greatest single sheet of flowing water in the world. The spectacular drop, which hits 344 feet at its center, is so massive that it's actually surrounded by two national parks, Mosi-oa-Tunya National Park in Zambia and Victoria Falls National Park in Zimbabwe.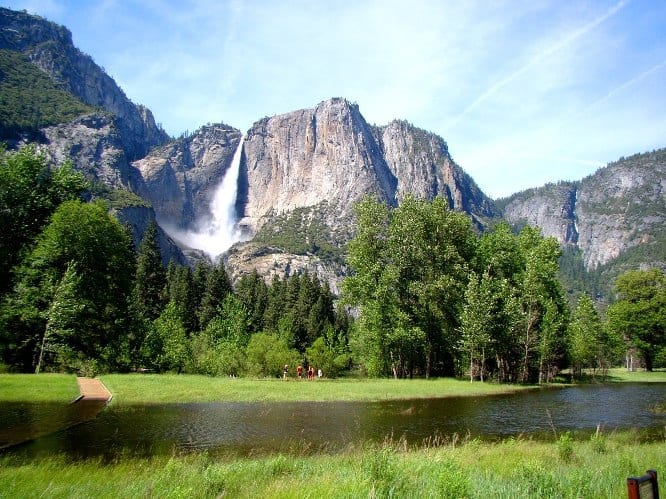 YOSEMITE FALLS  (California)
Though debate over where Yosemite sits on the list of North America's grandest waterfalls continues, there's little to squabble over when it comes to sheer beauty of appearance. The 2,425 feet of falling water (including several smaller cascades between Upper and Lower Yosemite Falls) is absolutely breathtaking. The scenic Sierra Nevada mountain range surrounds it all, adding even more sprinkles to the tasty rock candy.
JIM JIM FALLS  (Australia)
Rainfall plays a role in virtually every waterfall's volume, but its effects on Jim Jim might be even more significant than elsewhere. Visit the Kakadu National Park attraction in the dry season and the natural faucet will appear to be nothing more than a trickle. Come during the temperamental wet season (December-March) and you'll find amazing views, but the roads will be impossibly drenched. Thankfully, a scenic flight over Jim Jim during either season will quench visitors' thirsts for Instagram-worthy snaps.

ANGEL FALLS (Venezuela)
One of the most lasting images from the animated gem Up was the beautiful tepui (table top mountains) and waterfalls that elderly Carl Fredricksen so desperately wanted to get to after his beloved wife passed away. This magical stop in Venezuela was the film's inspiration. Natives call it Kerepakupai Vena ("waterfall of the deepest place"). Geographers refer to it as the world's highest uninterrupted waterfall (3,212 feet). Everyone else can simply say that it's the magical place from the Pixar movie.
SHOSHONE FALLS  (Idaho)
They call this one the "Niagara of the West," but, honestly, that might be shortchanging the experience. Whereas the real Niagara Falls has turned into a tourist-crowded cesspool of commercialism, this treasure of Twin Falls has retained most of the same natural splendor it's had since the last ice age. It's 212 feet high, 900 feet wide and, as far as we can tell, relatively free of any cheesy souvenir t-shirt stands.
GULLFOSS FALLS  (Iceland)
Though it wasn't named a UNESCO World Heritage Site until 2004, Gullfoss ("Golden Falls" in English) was considered a treasure long before that by those who witnessed the powerful chute with their own eyes. The waterfall might come off as a bit shy initially because the crevice actually disappears from view as you approach it. But Gullfoss is hardly modest, showing up in pop culture (Echo & the Bunnymen's Porcupine album cover), literature (The Gullfoss Legends), and atop must-see lists for any Iceland ecotourism visit.
KAIETEUR FALLS  (Guyana)
Though the world's tallest single drop honor goes to Angel Falls, the world's most powerful one probably rests with this Guyanian gem. With a flow rate of around 23,500 cubic feet per second, Kaieteur's strength is hard to put into words. As for the raw magnificence of it all, we're pretty sure the heavenly mist, vibrant rainbows and bountiful wildlife surrounding the Falls more than tell the story.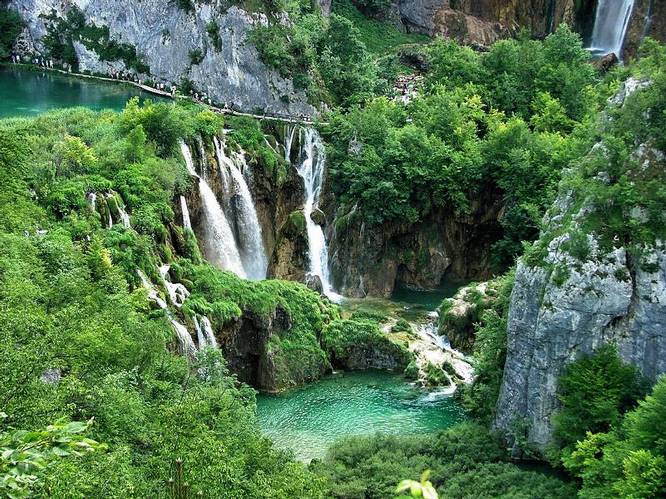 PLITVICE WATERFALL  (Croatia)
It's not enough that this enchanting place made our feature on the 10 Best Lakes for Your World Travel Bucket List. Any tally of the planet's most breathtaking waterfalls has to include the Croatian paradise as well. The configuration of limestone, the vibrancy of green hues and the almost perfect flow of water create images so divine, they almost look Photoshopped. But they're not, and photographer Jack Brauer has the jaw-dropping images to prove it!
CUMMINS FALLS  (Tennessee)
There's a more well-known cataract of the same name in British Colombia, but this is the one that truly caught our eye. And from the looks of it, we aren't the only ones fascinated by Cummins' unique stair-stepped layout either. Tennessee's state government officially named Cummins Falls a state park back in May and, in June, Travel + Leisure recognized Tennessee's well-kept secret as one of the 10 best swimming holes in America.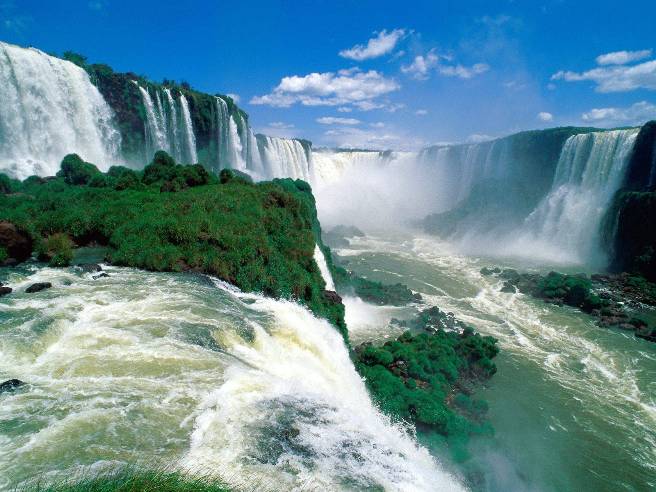 IGUAZU FALLS  (Brazil and Argentina)
We've saved the best for last. Taller than Niagara (269 feet) and 3,000 feet wider than Victoria, Iguazu also happens to be more handsome than them both. The melding of ferocity, grandeur and drama simply can't be matched by another waterfall on the planet. Famed photographer Yoshikazu Shirakawa dedicated nearly one-third of his book The World's Hundred Greatest Waterfalls, Vol. II to this South American icon. We completely understand why, and it's #1 on our bucket list as a result.  –DeMarco Williams
If you enjoyed reading our 10 Best Waterfalls for Your World Travel Bucket List, you might also like: