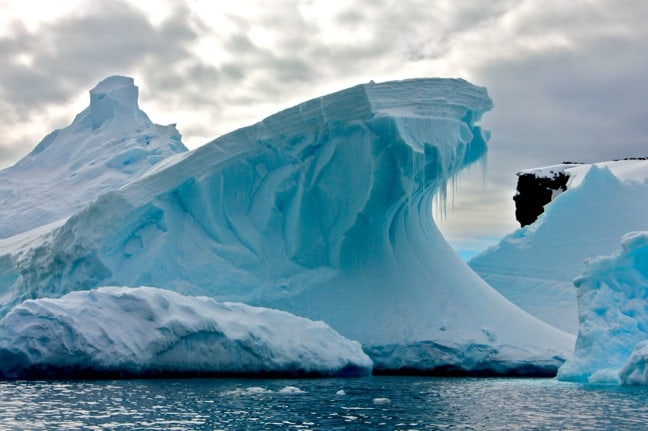 If you've ever watched environmental documentaries such as March of the PenguinsMarch of the Penguins or Frozen Planet, you might think you have a pretty good idea of what being in Antarctica is like.
But honestly, there's no movie you can watch, book you can read, or photos you can see that will adequately convey the overwhelming, otherworldly experience of actually being there.
READ MORE: How To Get To Antarctica Without Doing the Drake Passage
The first thing you'll notice upon arrival in Antarctica is the stillness.
Unless you're in close proximity to a colony of squawking, honking Penguins, there's an almost eerie sense of quiet to the place.
READ MORE: Penguins of Antarctica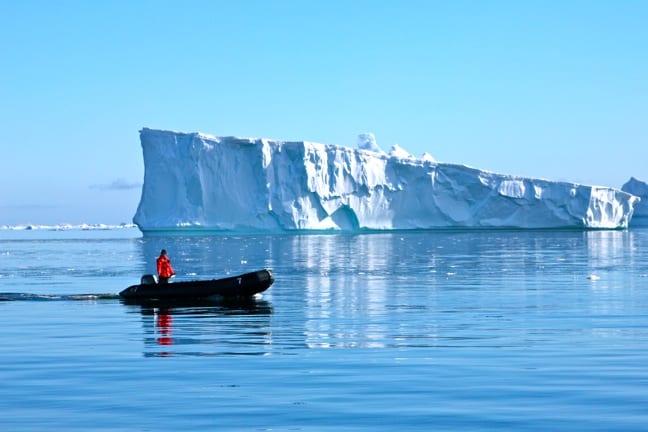 During our 5-day cruise with Adventure Life, we saw only one other ship (nearly a mile away) and one plane (a small rescue plane that flew over a mountain as we were hiking up).
The only people we saw who weren't on our small ship cruise were two scientists studying the penguin colonies on Ardley Island.
READ MORE: Whales of Antarctica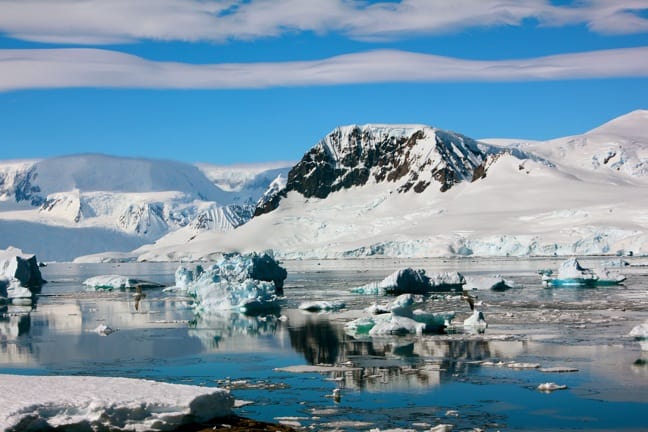 During our first continental landing at Portal Point, there wasn't a single human footprint in sight. Antarctica is surprisingly warm in December, when we visited, with daytime highs varying from 37-46 degrees Fahrenheit.
The only sound you could hear was the crunch of snow beneath your feet, and ice cracking in the heat of the midday sun.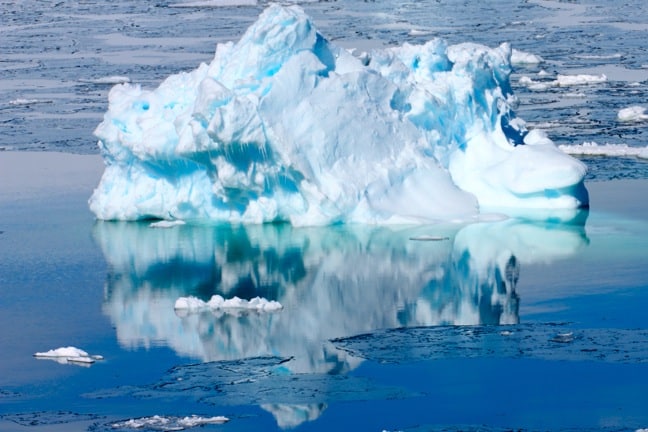 Even the sea was remarkably calm. Each time we ventured out for a shore excursion via 8-person Zodiacs, the still waters offered mirror-like reflections of the brilliant blue sky above.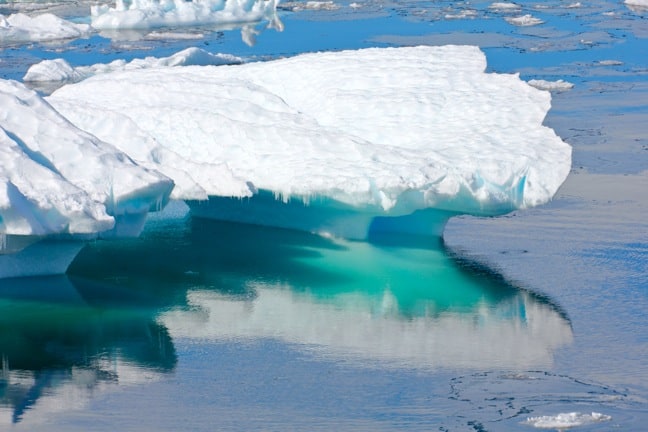 We were often surrounded by icebergs, which are basically pieces of ice that have broken off from an ice shelf or glacier and are floating freely.
Since the density of pure ice is less than that of sea water, there's usually only about 10% of an iceberg showing above water (which is where the phrase "tip of the iceberg" comes from).
Because the water was crystal clear, and you could see both the reflection on the surface and the ice below the surface, each unique iceberg was beautiful in its own way.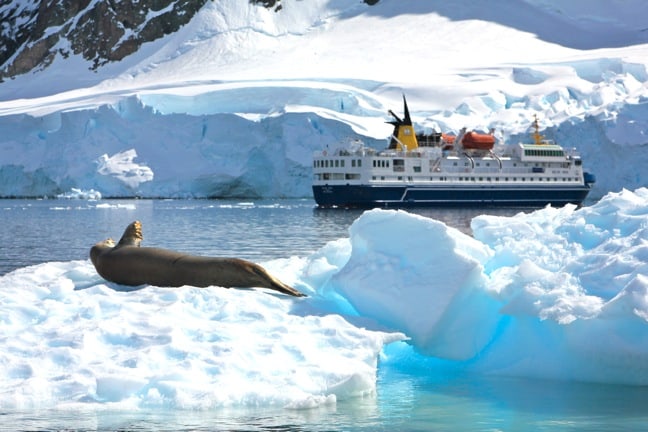 Occasionally you'd see one of Antarctica's native wildlife species hanging out on an iceberg.
Penguins would use them to take a rest while waiting for high tide to come in so they could climb back up to their colonies.
This handsome Crabeater Seal was taking a midday nap in the middle of Neko Harbour, and seemed to be waving to our ship as we rode by.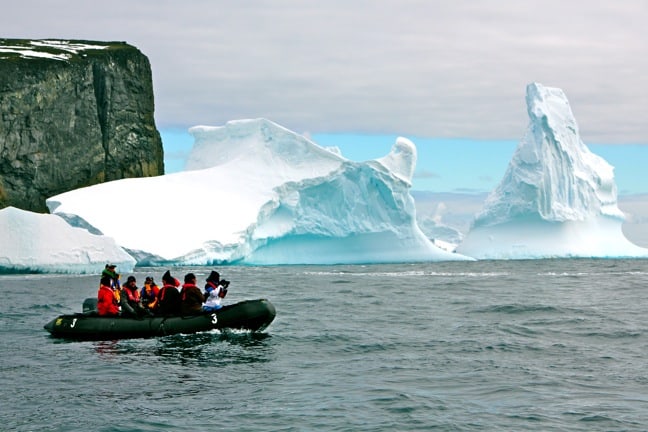 The monolithic size and diversity of icebergs proved almost overwhelming during our tour around Spert Island, a rarely-visited area near Mikkelsen Harbour.
Navigating the Zodiacs through narrow channels lined on either side with sheer rock cliffs, it was the first time during our trips where wide open spaces were replaced with a slight feeling of claustrophobia.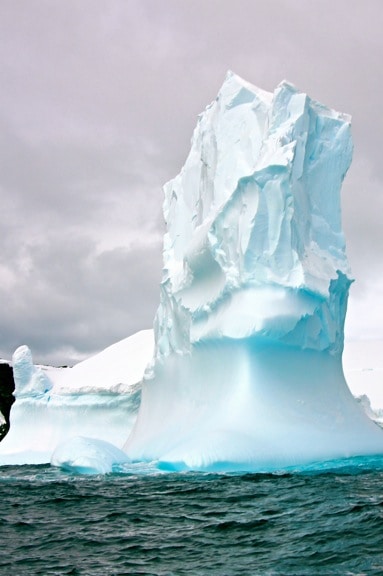 Most of the icebergs we'd seen while navigating the open sea were relatively small, but the area around Spert Island was literally clogged with massive ice islands, domes, wedges and pinnacles, some of which looked to be 5-6 stories in height.
And did we mention that icebergs move with the waves?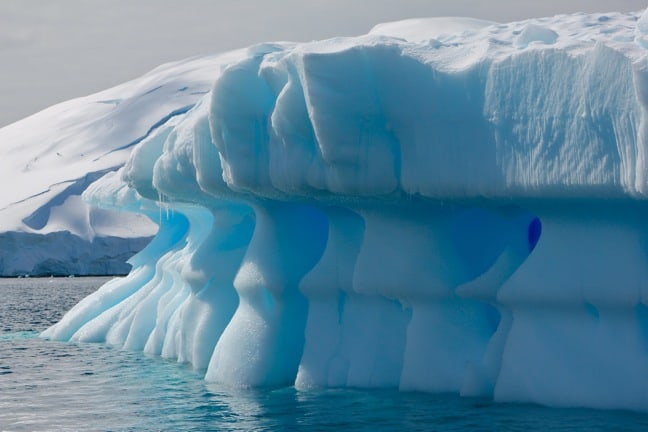 Though taking the Polar Plunge certainly got our blood pumping, touring Spert Island was arguably the most nerve-wracking portion of our trip. Several times we tried to traverse a channel, only to find icebergs in our way.
Rough weather blew in and churned up the waves, leaving massive icebergs the size of a house bobbing and weaving unpredictably.
At one point a sheet of ice cracked like thunder and fell from the mountainside into the water a few hundred yards away.
READ MORE: Taking the Polar Plunge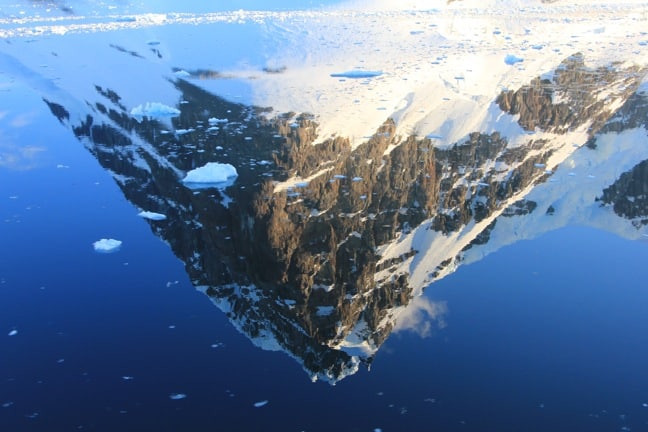 The famous Lemaire Channel, which we traversed one night right before sunset (which, in December, happens around midnight), was even more magical.
The water was still and flecked with smaller icebergs; the sky was absolutely perfect; and the scenery that surrounded us was breathtaking.
READ MORE: Top 5 Eco Attractions in Antarctica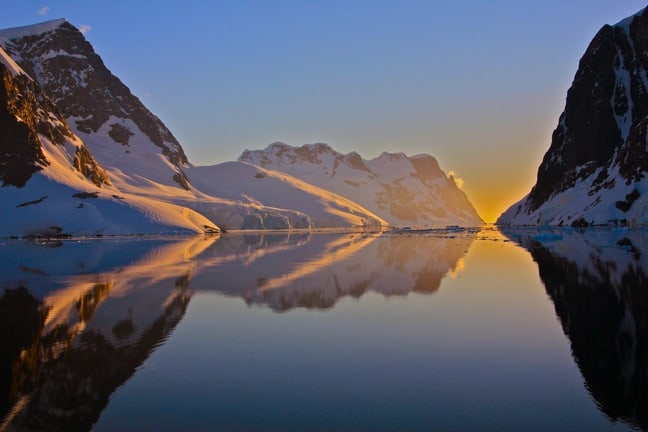 See what I mean? Words simply cannot possibly do it justice.
Nine months after our trip to Antarctica, these memories are as fresh in mind as if they'd happened yesterday.
The sense of isolation, wonder, reverie, awe, bliss, and serenity we felt in this place, in these moments feels like some magical dream we didn't want to end.
As much as I wish my words, our photos, and our videos could convey some sense of what Antarctica feels like, there's no way of doing it justice.
It's just something you have to experience for yourself… –by Bret Love; photos & video by Bret Love & Mary Gabbett; special thanks to Damien Rice for musical inspiration