Cruises have gotten a bad rap: One study found that air quality on a cruise ship deck was "worse than the world's most polluted cities."
But not all lines feature gigantic ships carrying 5000+ passengers. In our eyes, small ship cruises are better for travelers, locals, and the environment.
The best small ship cruise lines typically have less than 300 passengers, a lower guide-to-passenger ratio, and expert local guides. These sorts of cruises have become increasingly popular in recent years, offering a more intimate and immersive travel experience.
Some expeditions focus squarely on nature and wildlife, while others focus more on the history and culture of a destination. But in general, a small ship cruise is less about the amenities of the ship itself and more about exciting shore-based adventures.
Whether you're taking a river cruise in Europe or India or an ocean cruise in Greece or the Galapagos Islands, the best small ship cruises offer an opportunity to explore remote locations big cruise ships can't access.
And because their itineraries are often more in-depth, they give travelers a chance to connect to a place and its people in a more authentic way.
WHY SMALL SHIP CRUISES ARE SUPERIOR
More Personal Space
With the jostling crowds at the buffet line, the ship docking points, and during shore excursions, large cruise ships can often feel overwhelming and claustrophobic.
The experience was so different on the smaller cruises we've taken that it's virtually impossible to compare the two.
On a ship packed with several thousand people, you often feel like a nameless face among the huddled masses. But on a smaller ship with 20-50 people, you feel more like a treasured guest, with ample room to roam.
This makes it much easier to find your own personal space away from the crowd, to have quiet time or special moments as a couple or family.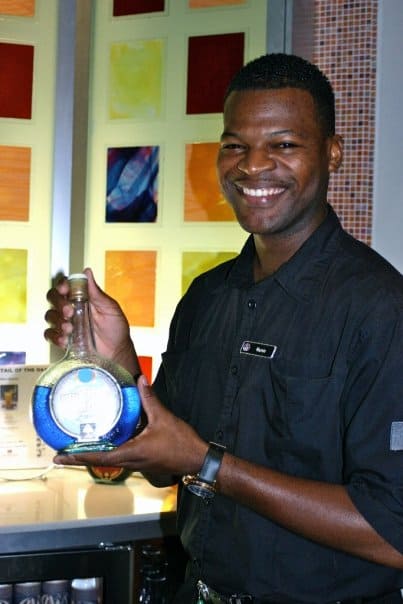 Better Personal Service
When you're just one of the 5,000 cruisers packed into a huge floating city, it's unreasonable to expect the attention to detail that comes with four-star service.
For travelers willing to sacrifice luxury in exchange for rock-bottom prices, the affordability and all-inclusive convenience of mega-ship deals may be a worthwhile trade-off.
But there's also a lot to be said for the value of the experiences you get on a small ship. There, all the staff (including the cruise director) knows your name and preferences, and can provide more personalized recommendations.
Having a bartender who knows you want a Blue Hawaiian with your Happy Hour appetizers may not make or break your trip. But traveling with a company who makes you feel like more than just a number-coded wristband goes a long way towards making your trip feel special.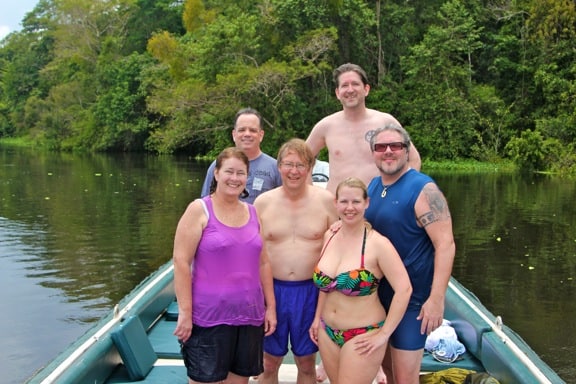 Connect with Like-Minded People
When you're on a small ship with just 20-50 passengers for a week to 10 days, you tend to get to know everyone on board to some degree.
Instead of being sat at the same table with the same people night after night, on small cruises there seems to be an unspoken agreement that passengers will swap dining tables nightly. It's like a game of musical chairs, giving you plenty of opportunity to find out who you click with.
Inevitably, you're bound to meet a handful of folks that share your same ideals. Especially when you take a nature/wildlife or history/culture-focused cruise, which each tends to attract a certain type of traveler.
Going on life-changing adventures with perfect strangers can create some surprisingly strong bonds. Perhaps you'll even meet your future travel buddies!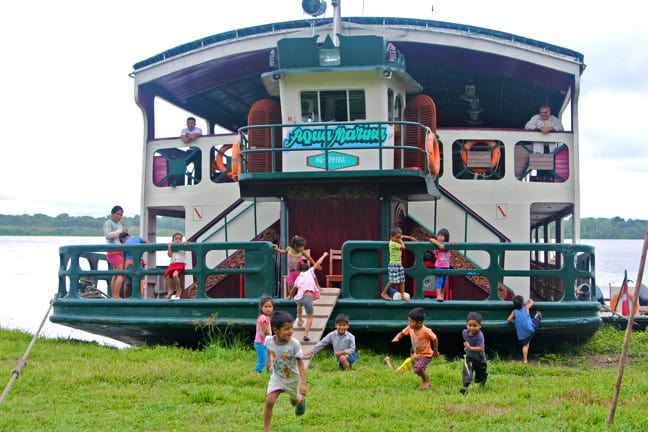 Small Ships Go Where Big Ships Can't
You've heard the old saying, "Size doesn't matter"? Well, in the case of cruise ships, it does. And in this case, bigger is very rarely better.
Small ships are simply more nimble than large ships. Unless you're going to a mega port, big cruise ships often have to ferry their entire passenger load back and forth via small boats or Zodiac rafts.
We have great memories of our small ship cruise through the Greek Islands. Although our boat docked in Santorini just before a massive cruise ship arrived, we had explored the town of Fira and were headed towards Oia before they even made it to shore.
When you're cruising in places like the rivers of Europe or the Galapagos Islands, massive cruise ships aren't even allowed. A small passenger ship can easily pull up to almost any dock, or in some cases just pull up right alongside the riverbank!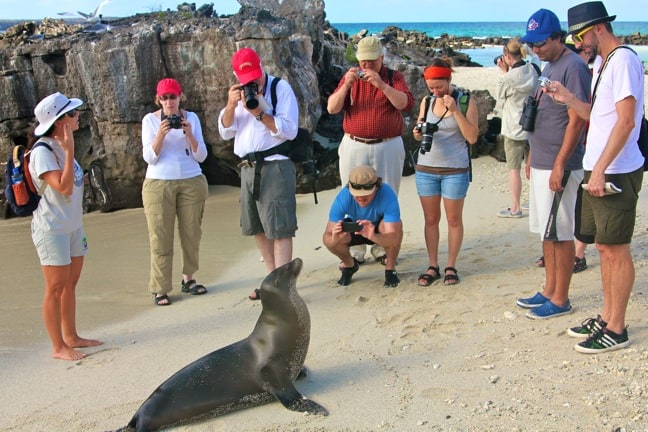 Exclusive Experiences
One of our favorite things about travel is getting a chance to learn first-hand about the history, culture, nature, and wildlife of a destination.
While other travel bloggers may prefer to explore places on their own, we love the knowledge we gain by traveling with local experts.
As a longtime journalist, I'm continually asking our guides questions, taking notes, and interviewing local people. We ultimately use a lot of this information to make our posts more in-depth and authoritative.
Because the number of people on small ship cruises is limited, there is usually at least one guide for every 8 to 12 passengers. With such intimate access to an expert, you're virtually guaranteed to have once-in-a-lifetime experiences.
THE WORLD'S BEST SMALL SHIP CRUISES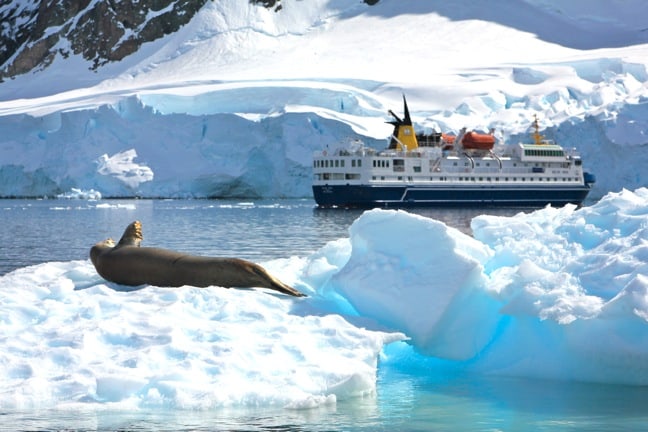 ANTARCTICA CRUISE
There's a lot of very good reasons why taking a cruise to Antarctica ranks high atop most nature-lovers' bucket lists. We frequently rank our 2012 Antarctic cruise among our favorite trips we've even taken.
Antarctica is the planet's coldest, driest, iciest, and windiest continent. This leads to some seriously stunning scenery, from icebergs that tower like skyscrapers to epic mountains reflected in the still waters.
The Antarctic peninsula is also one of the world's best places for watching wildlife. We saw everything from pods of Orcas and Humpback whales right alongside our Zodiac to four different kinds of Penguins and countless seals on shore.
As if that's not enough, there are also historic sites and scientific research stations to explore, with around 20 hours of summer daylight from December through February.
READ MORE: Penguins of Antarctica Photo Gallery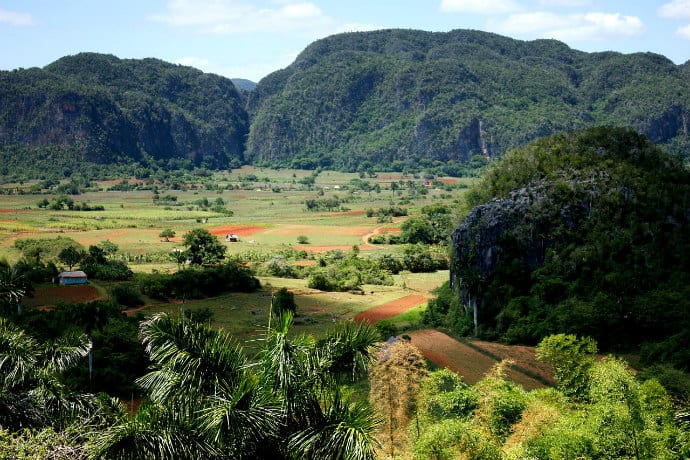 COASTAL CUBA CRUISE
President Obama loosened the decades-long restrictions on Americans traveling to Cuba several years ago, causing a dramatic surge of interest in traveling to the Caribbean island.
With Donald Trump actively working to reverse these improved diplomatic relations, there's never been a better time to explore Cuba's pristine natural wonders and rich local culture.
A circumnavigation of Cuba via small ship offers travelers a unique opportunity to explore parts of the country that most Havana visitors never get to see.
In addition to the culture of the capital city, the Caribbean's largest island offers majestic mountains, verdant valleys, and rich Colonial history. There's also a diverse array of wildlife in national parks and nature reserves that remain far off the beaten path of mass tourism.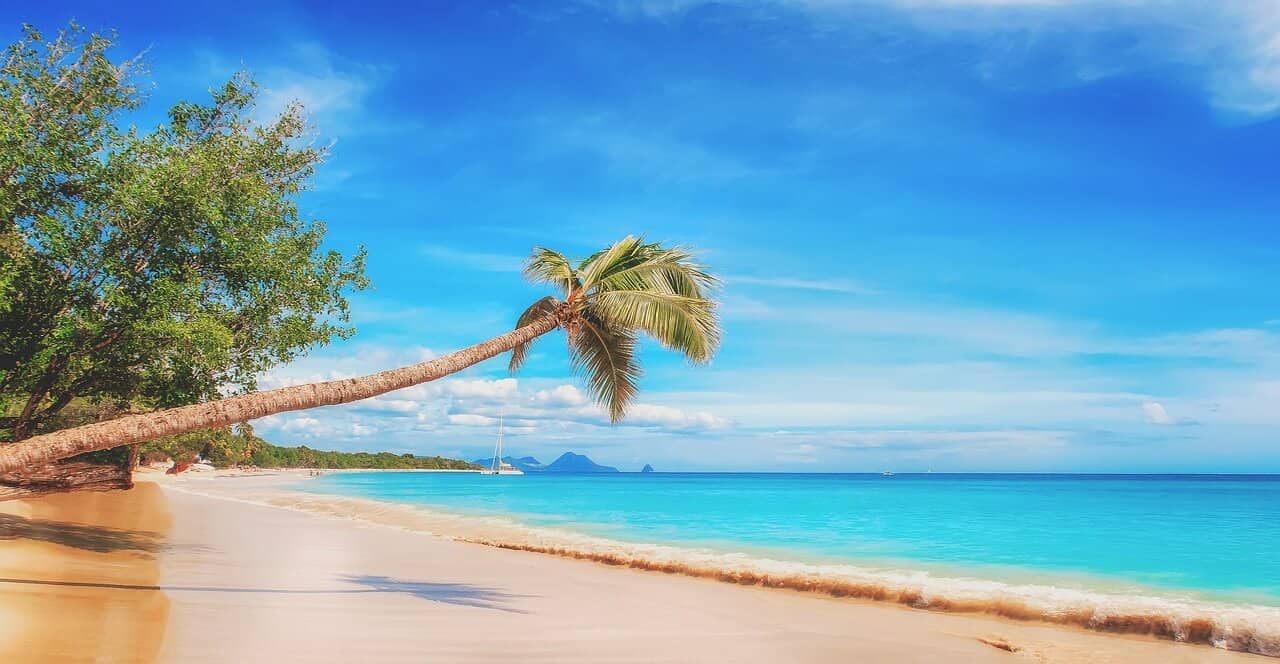 LESSER ANTILLES CRUISE
When most Americans think of the Caribbean, they tend to think of perennial sun/surf/sand hotspots such as the Bahamas, Cayman Islands, and Jamaica.
But the more remote islands of the Lesser Antilles (which form the eastern boundary of the Caribbean Sea and the Atlantic Ocean) are generally less over-developed and more pristine than those crowded mass tourism destinations.
Included among the Lesser Antilles islands are Martinique, St. Lucia, Saba, Sint Eustatius, and Grenada, which has recently emerged as a haven for ecotourism. Popular activities in the region range from birdwatching and snorkeling/Scuba diving to fascinating history tours.
But our favorite island in the area is Dominica. From the gorgeous Emerald Pool waterfall and diving Champagne Reef to hiking Morne Trois Pitons National Park, the Caribbean's "Nature Island" should be on every beach-lover's bucket list.
READ MORE: Sea Turtle Conservation in Dominica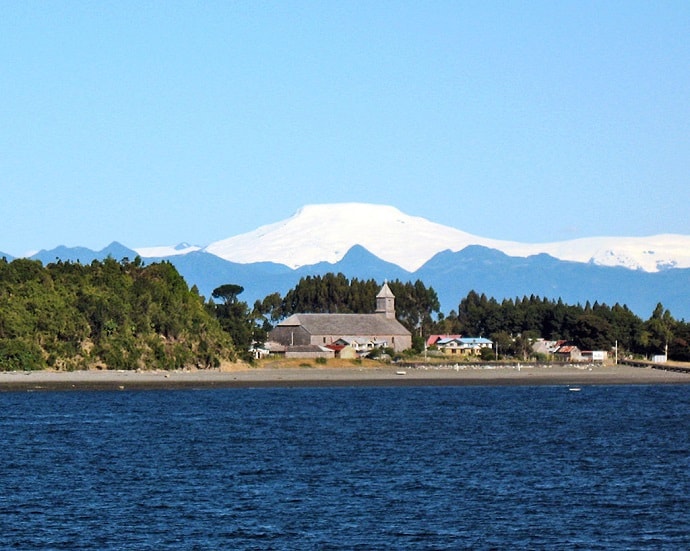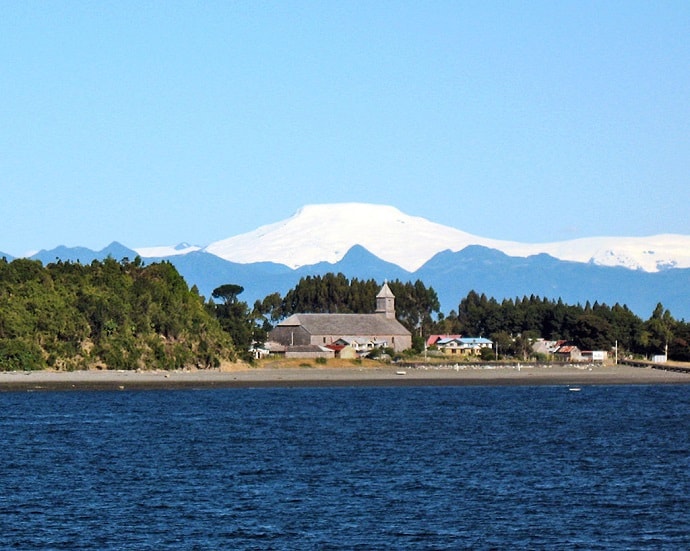 CHILEAN FJORDS CRUISE
When it comes to Chilean travel, the wine region around Santiago and the dynamic landscapes of Torres del Paine National Park tend to get most of the attention.
But, tucked away on the coast where the Atlantic meets the foothills of the Andes, there's an incredible archipelago that's far removed from the path the mass tourism crowd takes.
Chiloé Island is small, intensely green and populated by the Chilote people, whose spirituality is rooted in the mythology of forest gnomes, ghost ships and witchcraft.
The area also offers stunning Andean landscapes, massive glaciers, and wildlife ranging from Dolphins and Whales to Leopard Seals. There are myriad seabirds, including huge colonies of Humboldt and Magellanic Penguins. A small ship cruise is arguably the best way to see them.
READ MORE: The Road to Torres Del Paine National Park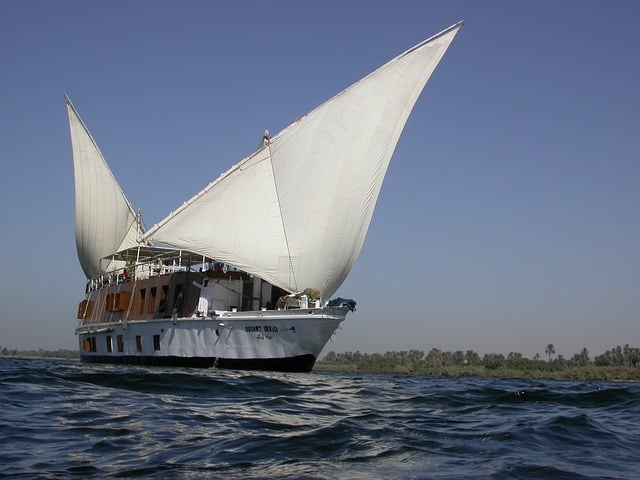 NILE RIVER CRUISE
If you're interested in ancient history, archaeology, and rich indigenous culture, exploring Egypt's pyramids, temples, and colorful bazaars should definitely be on your bucket list. And right now the country's lagging tourism industry could really use more visitors.
Small ship cruises down the Nile River and/or Lake Nasser offer an excellent alternative to overland adventures. They allow travelers to hit world-renowned highlights such as the Great Pyramids of Giza, Luxor Temple, and the massive rock temples of Abu Simbel along the way.
Cruises are also the only way to visit the Temple of Isis at Philae. It's located on an island in the reservoir downstream of the Aswan Dam, and accessible only by boat.
If you get a chance, don't miss an opportunity to take a hot air balloon ride over the Valley of the Kings, which is home to at least 63 tombs and chambers that served as the final resting place for Pharaohs and nobles buried during the 16th to 11th centuries BC.
READ MORE: Top 5 Eco Attractions in Egypt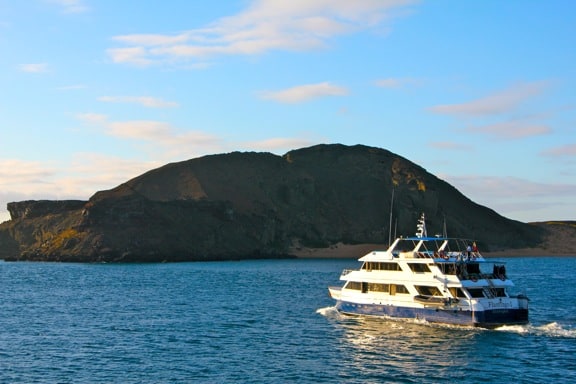 GALAPAGOS ISLANDS CRUISE
A small ship is vital if you want to really explore the Galapagos Islands. With 18 major islands (most of which remain uninhabited) and 3 smaller islets spread across 3,040 square miles, land-based tours barely scratch the surface of this nature-lover's paradise.
The incredible array of flora and fauna you'll find in the Ecuadorian archipelago is wildly different from island to island. As documented in his book The Voyage of the Beagle, Charles Darwin found that animals adapted genetically to a given island's unique ecosystem.
Endemic species such as Flightless Cormorants, Galapagos Penguins, Galapagos Sea Lions, Giant Tortoises and Marine Iguanas are mostly unafraid of humans. And the snorkeling/diving you'll find off the coast is undeniably spectacular.
READ MORE: 30 Amazing Galapagos Island Animals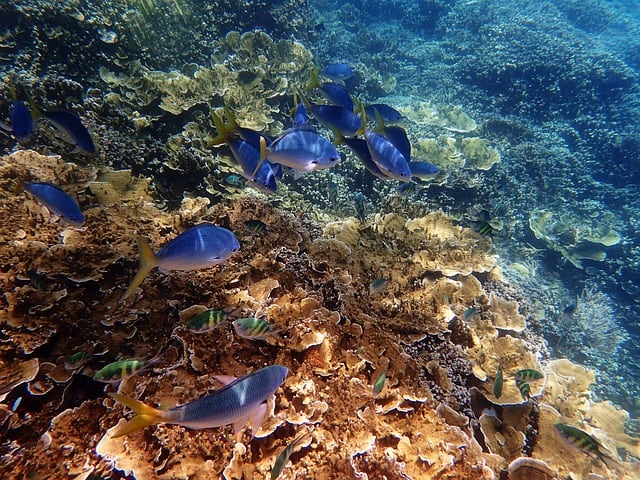 GREAT BARRIER REEF CRUISE
Don't believe the hype! Click-bait headlines claimed the Great Barrier Reef dead in 2016 after a cheeky column by Rowan Jacobson appeared in Outside. But news of the demise of the place UNESCO called "the most impressive marine area in the world" was greatly exaggerated.
Yes, the reef suffered coral bleaching due to warming caused by climate change. But most of that damage happened in a relatively small area.
The Great Barrier Reef is our planet's largest and most vital marine ecosystem. It's comprised of over 2,900 individual reefs and 1,050 islands, which stretch out over 1,400 miles. With an expansive 133,000-square mile area, the reef is larger than the United Kingdom.
Despite the bleaching, it remains one of the world's great bastions of marine biodiversity. It's home to 30 different species of cetaceans, over 1,600 species of fish, 3,000 species of mollusk, around 125 species of sharks and stingrays, and 220 species of birds. It also harbors the world's largest dugong population and major breeding grounds for six species of sea turtles.
READ MORE: Top 5 Australia Ecotourism Destinations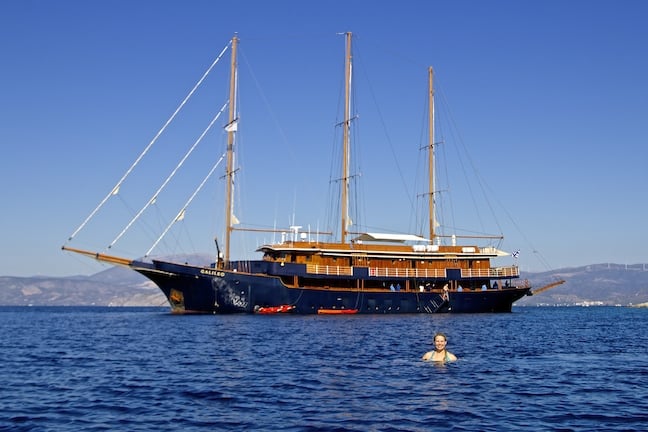 GREEK ISLANDS CRUISE
From to the ancient history of Athens to Meteora's majestic mountains, mainland Greece has plenty to offer travelers with an interest in nature, culture and history.
But for a true taste of Greek tradition, it's hard to beat small ship cruises through the countless Greek islands (estimates of which range from 1,200 to 6,000). The two cruises we took back in 2014 introduced us to wonderful array of foods, cultural traditions, and archaeological sites.
The Saronic Islands are tiny (7.4 to 59 square miles) and quaint: Many mainland residents have vacation homes there, so it's a great place to catch locals in a celebratory mood. They're also considerably less crowded with tourists than some of the more famous islands.
The Cyclades, with around 220 islands, is the densest and most popular grouping in Aegean archipelago thanks to Delos, Mykonos, and Santorini. For ancient history, the Dodecanese Islands (especially Rhodes) and Crete are hard to beat.
READ MORE: 40 Photos Of Greece That Will Make You Want To Go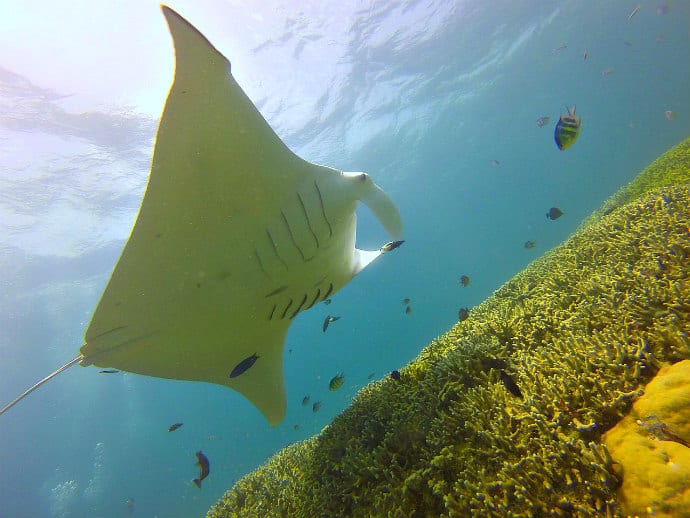 MICRONESIA CRUISE
Spread across the western Pacific northeast of Papua New Guinea, the Federated States of Micronesia is comprised of more than 600 islands.
The country is made up of four island states– Pohnpei, Kosrae, Chuuk, and Yap– and known for its palm-shaded beaches, ancient ruins, and thriving indigenous cultures. If you want to see the best of them in one trip, a cruise is really the only way.
The islands are widely ranked among the world's best Scuba diving destinations. The archipelago offers pristine coral reefs which are home to around 1,300 species of fish. Its waters are also littered with WWII shipwrecks, many of which lie in fairly shallow depths.
If you're into wreck diving and history, the San Francisco Maru (discovered in 1972) is a must-see. The ship's cargo holds are filled with sea mines, torpedoes, bombs, aircraft engines, two Japanese tanks and many more WW2 artifacts. It's a deep, technical dive at 131 to 190 feet, but well worth it for those who are qualified.
READ MORE: The 10 Best Places to Scuba Dive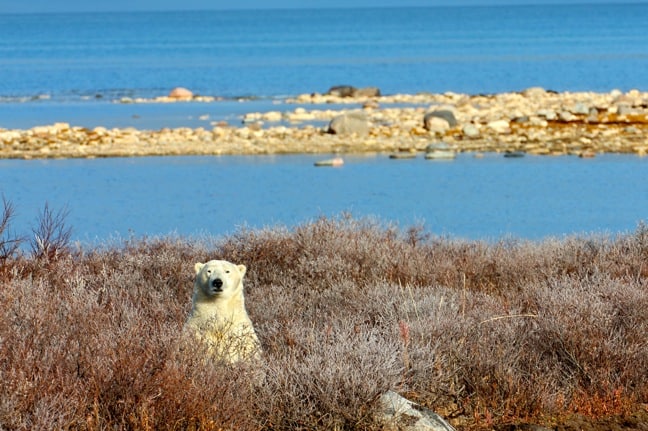 ARCTIC CRUISE
The Arctic Circle is considered to be one of the planet's last truly wild places.
The Arctic region encompasses northern Alaska and Canada, most of Greenland, and parts of Russia and Scandinavia. It's home to more than 500,000 indigenous peoples (whose ancestors settled there tens of thousands of years ago) and an impressive array of wildlife.
A small ship cruise of the historic Northwest Passage is arguably the best way to explore the Arctic. It offers unique opportunities to see Polar Bears, Arctic Hares and Foxes, Whales, Reindeer, and myriad seabirds (including Puffins) in their native habitat.
From viewing the Aurora Borealis to learning about Inuit cultural traditions, this is a dream trip for every explorer's bucket list.
READ MORE: Polar Bears Photo Gallery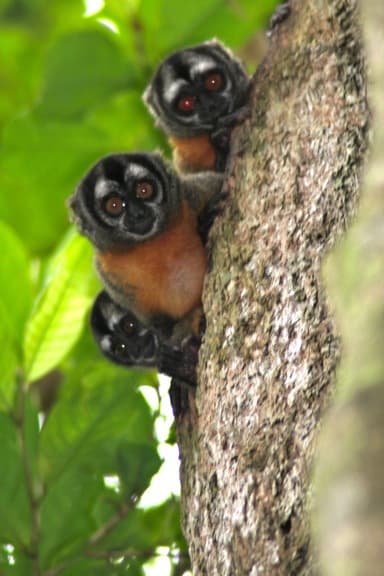 AMAZON RIVER CRUISE
Brazil boasts a whopping 60% of the Amazon rainforest's total area of 2,100,000 square miles. Unfortunately, that country's unsustainable exploitation of its natural resources has damaged this once-pristine ecosystem, perhaps irreparably.
For a better taste of the Amazon rainforest's world-famous biodiversity, you'll want to take a river cruise out of Iquitos, Peru.
There you can board a small ship that will take you 600 miles along the mighty river. You'll also take smaller boats that allow guests to venture deep into the river's various tributaries.
There are no words that can aptly describe the feeling of seeing countless Howler Monkeys, Iguanas, Pink River Dolphins, tropical bird species, and occasional big cats (Jaguars, Ocelots, etc.) as you glide through the forest. Spending time with the welcoming Ribereños who live there is a memory we'll treasure forever.
READ MORE: Cruising the Peruvian Amazon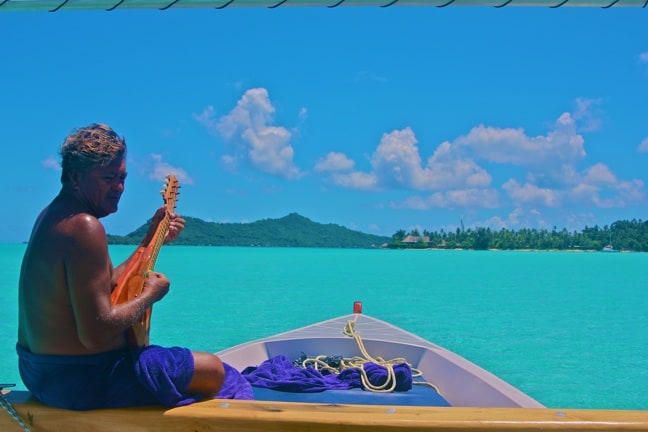 POLYNESIAN ISLANDS CRUISE
There are so many beautiful Polynesian Islands, it would be impossible to pick just one favorite.
But, with less than 2,000 miles separating tropical hotspots such as Tahiti and Fiji, a small-ship cruise offers the perfect way to explore numerous gorgeous getaways in just a few weeks.
From pearl diving in Bora Bora and birdwatching in the Cook Islands to scuba diving in the Marquesas Islands and immersing yourself in the traditional culture of Tonga, these islands offer an incredible array of exciting ecotourism activities.
After exploring several Polynesian islands for ourselves a few years ago, we can assure you that their romantic allure is even more magical than the guidebooks would lead you to believe!
READ MORE: 21 Photos of Tahiti To Fuel Your Fantasies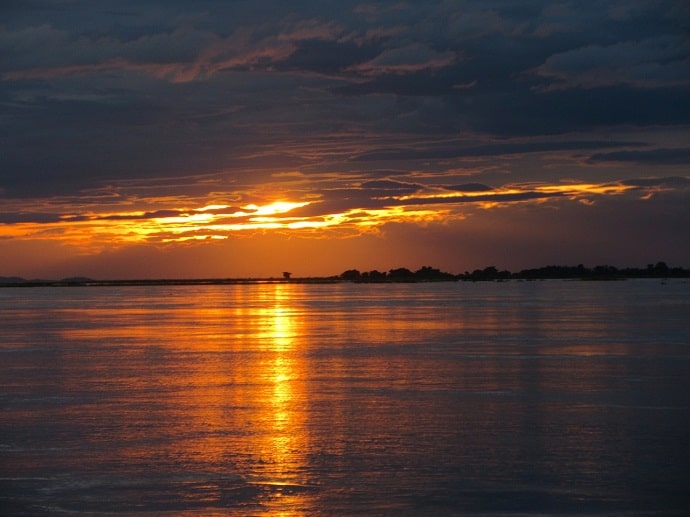 BRAHMAPUTRA RIVER CRUISE (INDIA)
The northeast Indian state of Assam, which shares its border with Bhutan and Bangladesh, has emerged in recent years as a bright spot in Asian ecotourism.
This is thanks in large part to wildlife conservation efforts in Kaziranga National Park, which is a protected UNESCO World Heritage Site.
A luxurious cruise down the mighty Brahmaputra River is arguably the best way to explore the region, offering amazing opportunities to see some of the region's rare wildlife.
The park is home to the world's largest population of Indian Rhinoceros, mammals ranging from Bengal Tigers and Asian Elephants to Sloth Bears, the endangered South Asian River Dolphin, and thousands of bird species. In short, it's a must-see for animal lovers! –by Bret Love; photos by Bret Love & Mary Gabbett unless otherwise noted
READ MORE: Saving Endangered Asian Animals: The 10 Best Wildlife Conservation Programs