Top 5 Ecotourism Activities On 'Eua Island, Tonga
(The following story is a guest post by Jade Johnston of budget travel website OurOyster. You can follow her on Facebook, or via Twitter at @Our_Oyster. If you're a writer interested in submitting a pitch for a guest post, email Editor In Chief Bret Love at GreenGlobalTravel[at]gmail[dot]com.)
'Eua Island (pronounced ay-oo-ah) is a small island only 40 kilometers from the main island of Tongatapu in Tonga. The only international airport in Tonga is on Tongatapu, so you'll have to visit this island by default, and international flights to Tonga only depart from Fiji, New Zealand, and Australia.
Located in the South Pacific, The Kingdom of Tonga is made up of 176 islands, with 4 main island groups. 'Eua is part of the Tongatapu island group, and can be reached by a 2.5 hour ferry from the capital city of Nuku'alofa or by a 7-minute flight on Tonga's airline, Cathay Pacific. Nature lovers will want to opt for the ferry: During whale migration season (July-October), it's common to spot humpback whales from the boat. We were lucky enough to spot a pod of dolphins swimming along beside us as well.
'Eua is known in Tonga as an eco-travelers' paradise. As the most easily accessible island from the mainland, it also makes a great destination for travelers wanting to get even more off the beaten path. Here are our Top 5 Ecotourism Activities on 'Eua Island, Tonga: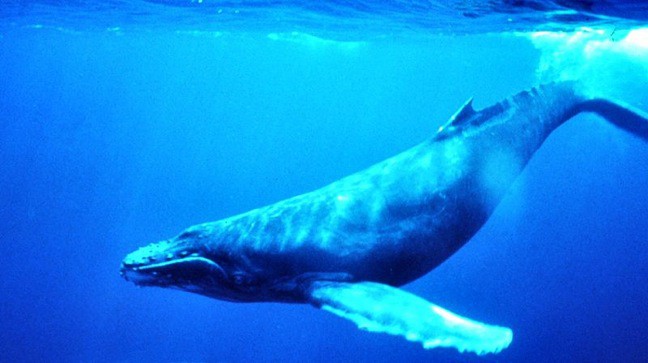 WHALE WATCHING & SWIMMING WITH WHALES
During migration season, thousands of whales pass through the deep water trench that runs between Tongatapu and Eua. They can easily be spotted by the spouts of water shooting out of the ocean whenever they take a breath. The best place to go whale watching is at the Hideaway Resort, where they've built a viewing platform over the water on which you can relax with a drink or a snack and watch the whales pass by.
For an even closer encounter, you can also go swimming with the whales, an activity organized by the sesort in partnership with a local fisherman. The groups that go out are small, as the boat can only fit 6 people, offering you a fairly exclusive encounter with these gentle giants. When we went, one curious whale stuck around for almost an hour with the swimmers. At the time of this writing, the whale swim cost 200 Tongan.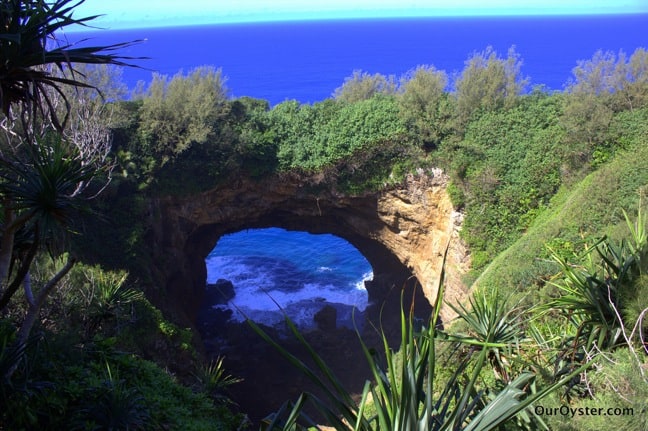 HIKING
The island offers several walking trails where hikers can experience natural cave and rock formations, beaches, and plantations. Your hotel can provide you with maps, and a drop off/pick up service as well. Make sure to take plenty of water and a keen sense of adventure, as some of the tracks can be quite overgrown and there are no drinking water facilities out in the bush.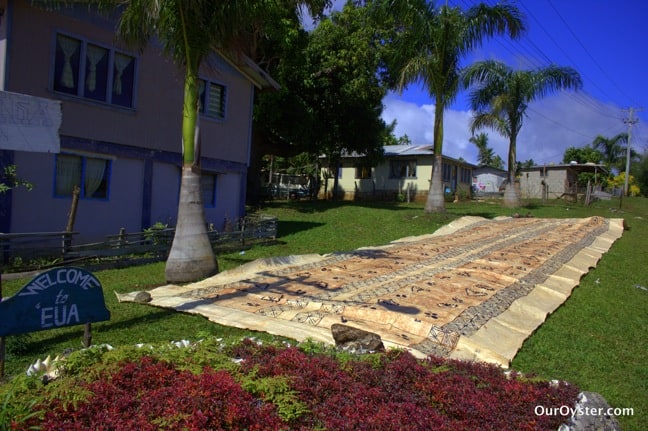 BASKET WEAVING
For those wanting a slightly less strenuous activity, the local women's group in the main town on Eua regularly offers basket weaving classes. Here, you can learn how to make traditional baskets with coconut palm leaves, while economically supporting the local indigenous community in a direct way. At the time of this writing, basket weaving classes cost just 15 Tongan.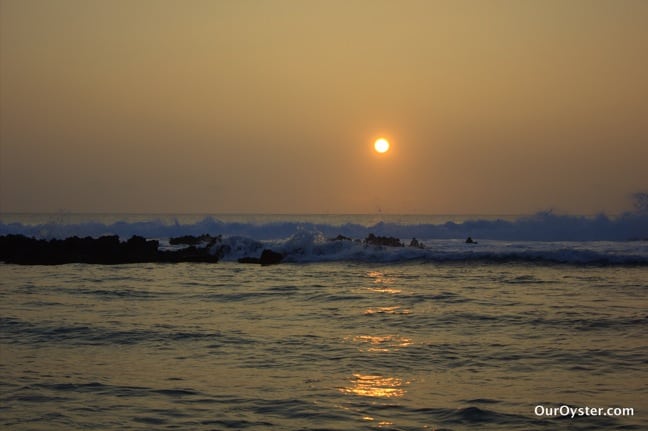 HORSEBACK RIDING
There is no public transportation on the island, and no car rental facilities either. So if you really want to explore the island, you might to ride like the locals do by renting a horse for the day. Your hotels can help you set this up, and horses at the time of writing cost about 40 Tongan for a half day. You might want to have some previous horseback riding skills, or at least a strong sense of adventure: Locals do not use saddles with their horses, so you'll be riding bareback!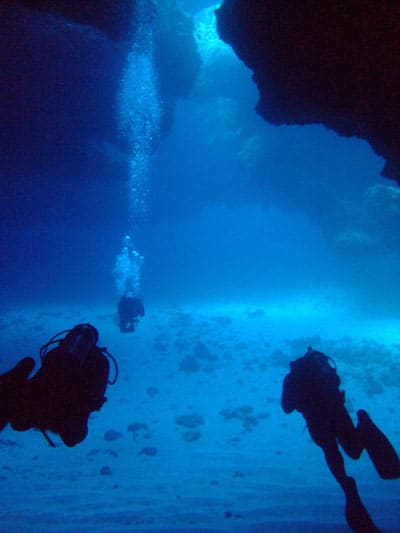 SCUBA DIVING
'Eua offers some of the best scuba diving in the world in the form of their famous Cathedral Cave dive. The cave is about 100 metres long, 50 metres wide and 30 metres deep, and the holes at the top of the cave offers unique ambient lighting, casting an otherworldly glow on your exploration. The entrance to the cave is at 28 metres, so you must be a qualified scuba diver to dive this site. However, Deep Blue Diving (the only dive operator on the island) does offer dives for every skill level, as well as PADI dive courses. –Jade Johnston; photos by OurOyster.com unless otherwise noted
If you enjoyed reading Top 5 Ecotourism Activities On 'Eua Island, Tonga, you might also like:
Australia- Top 5 Eco Attractions
Australia-Kangaroo Island
New Zealand- Kapiti Island
Hawaii's Big Island
What is an Eco Lodge? A Guide to "Green" Accommodations
Easy Ecotourism: 10 Simple Steps to More Sustainable Travel
The Benefits of Ecotourism: 20 Travel Bloggers on the Importance of Nature Travel