Located off the coast of Morocco in the Atlantic Ocean, the Canary Islands is a volcanic archipelago consisting of seven major islands. Though once considered a remote playground primarily reserved for the rich and famous, the islands have become a more accessible destination over time.
Tenerife is the Spanish archipelago's largest and most populous island, measuring 785 square miles, with a population of approximately 920,000. It's also the area's most visited destination, attracting around five million tourists each year.
The island is divided into two distinct sections, with the 12,198-foot volcano of Teide National Park in the center. In the north, you'll find the capital, Santa Cruz. The island's south side is more popular with travelers because it's both sunnier and warmer, with quite a few beautiful beaches.
There's an expansive array of activities and attractions on the island, so it pays to spend time exploring both ends of it. There's something for everyone, with an excellent assortment of adults-only and family-friendly hotels catering to every budget.
Here's an overview of the best things to do in Tenerife, with options broken down geographically for north Tenerife and south Tenerife. We'll also cover how to get to Tenerife, as well as offering a brief look at the Canary Islands' fascinating history.
READ MORE: The 30 Best Exotic Islands to Visit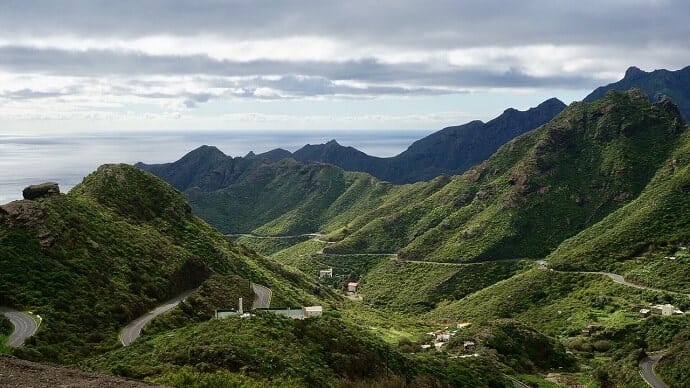 Where is Tenerife?
The volcanic Canary Islands are located in the North Atlantic Ocean off the coast of Africa. But where exactly is Tenerife?
The Spanish-owned archipelago is located around 60 miles west of Morocco, and Tenerife sits right in the center of the group of seven islands.
You'll find Tenerife just west of Gran Canaria, which is the third largest island in the Canaries at 600 square miles. A bit further to the east lies Fuerteventura, the second largest island at 640 square miles.
Flights from the United Kingdom take a little over four hours to reach Tenerife, while those flying out of Madrid can escape to the European island paradise in less than three hours.
READ MORE: Top 10 Eco-Friendly European Islands (World Travel Bucket List)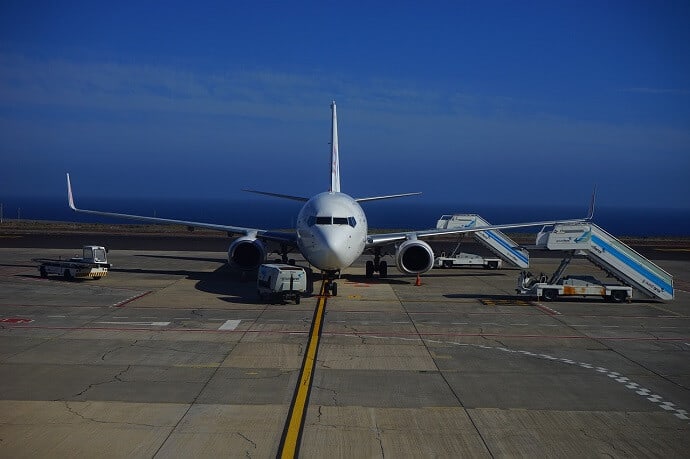 How to Get to Tenerife
Tenerife is the only Canary Island blessed with two airports, making air travel the easiest and fastest way to get there.
Most international visitors come via flights to Tenerife south, which is serviced by Reina Sofía. This is the more modern of the island's two airports, located just outside of Costa Adeje.
Flights to Tenerife north land at Los Rodeos Airport, which is located near La Laguna and Santa Cruz. This airport primarily receives traffic from mainland Spain, including travelers flying to Tenerife via Madrid or Barcelona.
Many other major European cities (including Amsterdam, Budapest, Dublin, London, Paris, and Rome) offer direct flights to Tenerife. More than 60 different airlines service Tenerife's airports, including budget airlines (Ryanair, easyJet, etc.) as well as full-service airlines.
American travelers can reach Tenerife with a simple one-stop layover. On busy days, Tenerife's airports see flights arriving roughly every five minutes, so there are plenty of flight options available.
Once you're on the island, Titsa buses run from both airports to many nearby towns from 5 AM to midnight. Public transportation is generally quite good, except in more remote locations.
If you want to explore more off-the-beaten-path Tenerife attractions, renting a car is a better option. Car rental in Tenerife is fairly economical, and a coastal highway makes getting around the island easy. You can quickly leave the traffic behind by traveling on more rural roads.
For more adventurous travel to Tenerife, there's a weekly ferry service from Cadiz, Spain. But it does take a couple of days to reach the island by boat. There are also Tenerife ferries available to nearby Canary Islands, for those who fancy a bit of island-hopping.
READ MORE: The 20 Best Caribbean Islands to Visit

A Brief History of Tenerife
You can date Tenerife's recorded history back to around 200 BC. At this time the Canary Islands were home to aboriginal inhabitants, known as the Guanches. who were of North African origin.
They were said to have an almost Scandinavian appearance, being tall and sporting blue eyes and blonde hair. One of their kings during the 14th century was said to be Tinerfe, which many modern businesses (including numerous hotels) have adopted into their names.
Tenerife was conquered by Spain during the late 15th century, making it the last Canary Island to be overthrown. Many Guanches were enslaved to work the new sugar cane plantations that were introduced to the islands. To make way for the sugar cane fields, many native forests were destroyed.
The ensuing centuries saw invasions by the British and pirates. As the 19th century rolled around, the residents of Tenerife began immigrating to the Americas due to increasingly poor economic conditions on the island. Many fled to the Caribbean and Latin America.
By the end of the 19th century, Tenerife began to be recognized as a tourist destination, attracting wealthy travelers from Northern Europe as well as the Americas. This brought cultural influences from both regions to the island.
This lasted until Tenerife suffered devastation during the Spanish Civil War of the 1930s. During this period, the Spanish royal family was dethroned and dictator General Francisco Franco took control of the island, with help from fascist Italy and Nazi Germany.
Those who opposed the new regime were executed, while others fled to the Americas once again. Upon Franco's death, dictatorship ended when King Juan Carlos I took the Spanish throne. He and his wife, Queen Sofia, reigned as King and Queen of Spain from 1975 until the king's abdication in 2014.
Southern Tenerife's airport is still named after Queen Sofia. And today, tourism is back in full swing and stands as the island's largest and most profitable industry.
READ MORE: Things to Do in Portugal for Nature Lovers
Things to Do in Northern Tenerife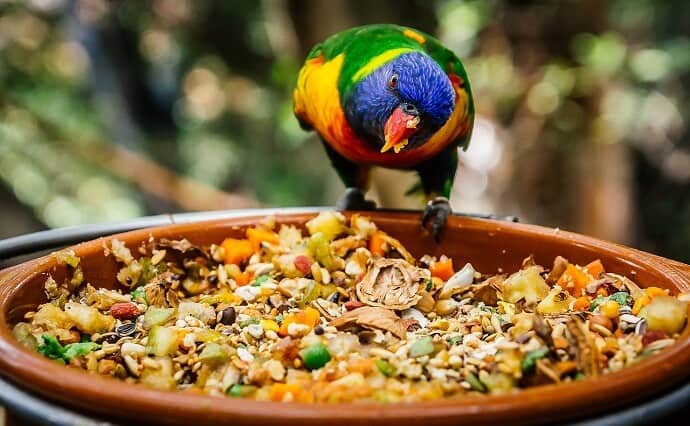 1. Loro Parque
Widely recognized as one of the finest zoos in the world, Loro Parque began as something of a giant aviary for exotic Parrots. It has since been expanded to house rare and endangered wildlife from all around the world.
There are over 350 Parrot species represented, including species found in South America, Asia, Australia, and New Zealand. The zoo is also home to Chimpanzees, Gorillas, Jaguars, Tigers, and Galapagos Tortoises.
Some organizations have expressed animal rights concerns because of the zoo's resident Orca. But American Humane has given Loro Parque its seal of approval for its commitment to animal safety and well-being. It's the first time the 100-year-old NGO has ever given approval for a standard zoo in Europe.
The zoo is also a member of the International Union for the Conservation of Nature. Loro Parque has been involved with over 80 conservation projects, contributing more than $10 million towards wildlife conservation.
READ MORE: The Best Environmental & Animal Charities to Donate To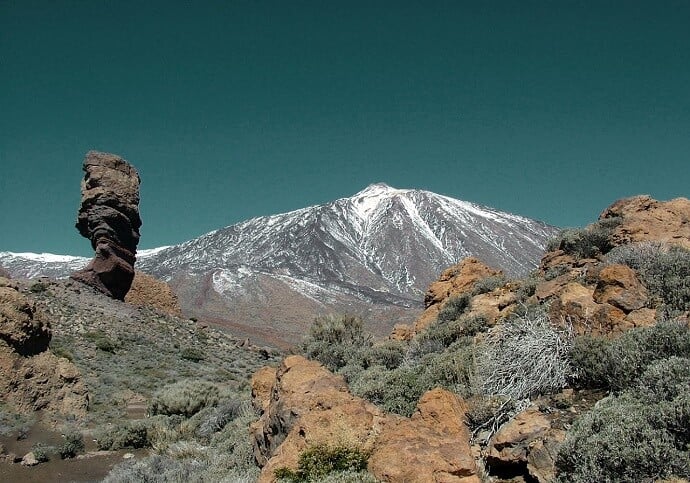 2. Teide National Park
Teide National Park is one of Tenerife's two UNESCO World Heritage Sites, so it's no surprise that it's one of the island's most visited natural wonders. The park is home to Spain's tallest peak, Mount Teide, an active volcano considered one of the world's tallest.
Teide is one of Spain's oldest and most visited national parks. Many people come to Tenerife to climb Mount Teide, where exceptional views of the Canary Islands archipelago can be seen on clear days.
Some choose to reach the top by way of a strenuous six-hour hiking trail, while others opt for the much more relaxing cable car ride to the summit.Paragliding can also be done within the park, taking you over the volcanic landscape and pine forests.
The park's clear night skies offer incredible stargazing opportunities, due to the lack of light pollution. While wildlife isn't abundant here, you may spot Atlantic Canaries, Mouflon Sheep, Hedgehogs, and a variety of lizards and insects.
READ MORE: 20 Tallest Mountains in the World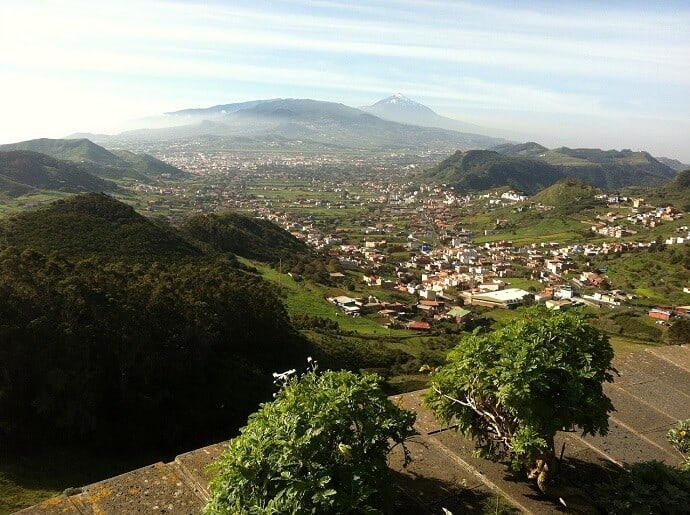 3. San Cristóbal de La Laguna
Tenerife's second UNESCO World Heritage Site is the historical center of San Cristóbal de La Laguna. Considered to be the island's cultural capital, it was at one time the actual capital before that role was taken over by Santa Cruz.
La Laguna was founded in the 15th century and is home to many important early buildings, including several beautiful churches.
One example is the Roman Catholic Cathedral of La Laguna, which houses the remains of the city's founder, Alonso Fernandez de Luga. La Laguna also plays host to the largest Holy Week festival in the Canary Islands.
The city is home to the Canary Islands' oldest university, University of La Laguna, which was founded in the early 1700s. Due to the presence of college students, there's a great deal of energetic nightlife options available in the city.
READ MORE: The 20 Best Festivals in the World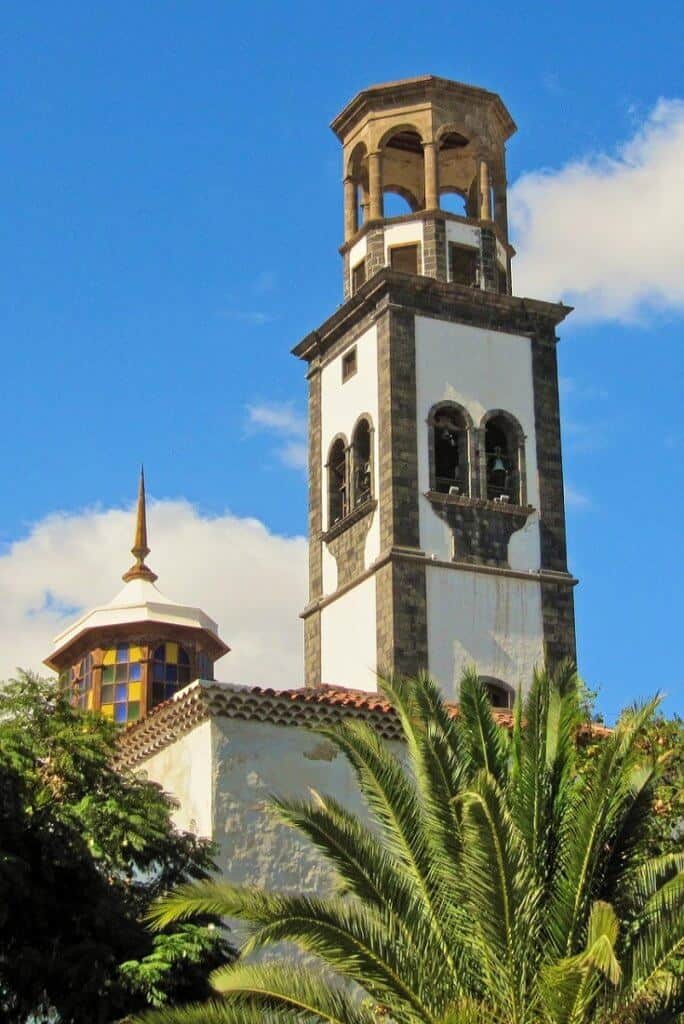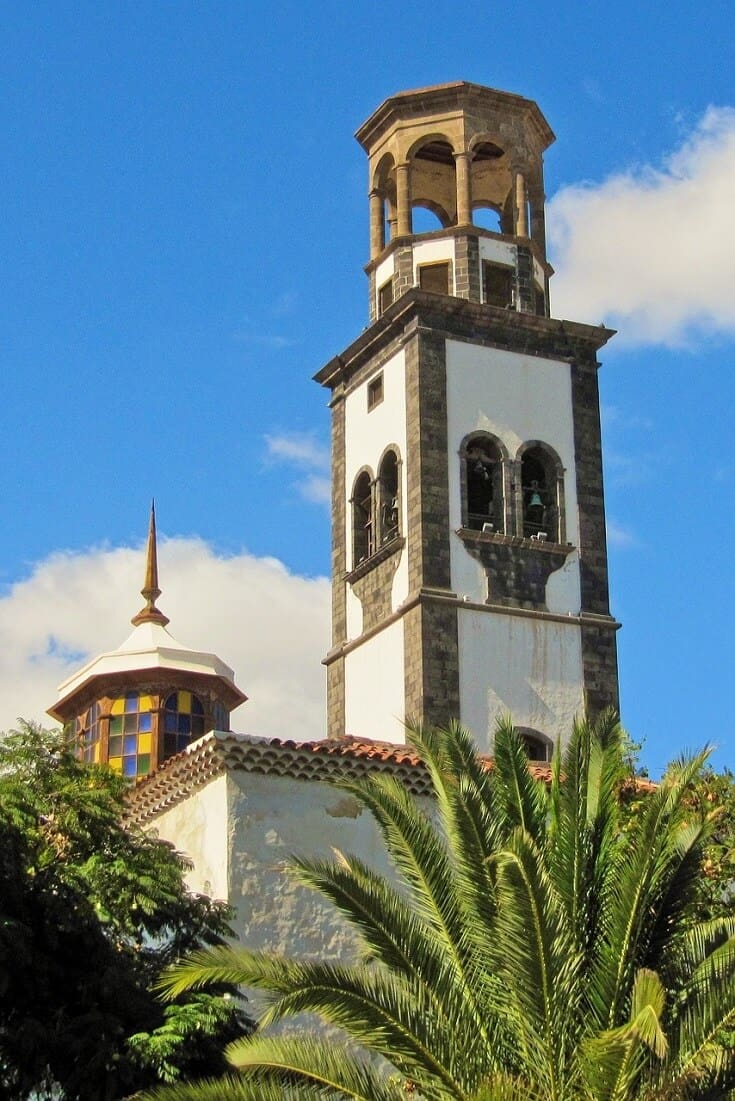 4. The Museum of Nature and Man
Paying a visit to the Museum of Nature and Man in Santa Cruz allows you to dive deeper into the history of Tenerife and the other Canary Islands.
Housed in the Old Civil Hospital, the museum is home to some of the island's most important archaeological discoveries.
The museum displays artifacts dating back to the time of the indigenous Guanches, showcasing early tools, mummies, and ancient artwork.
You'll also get an understanding of how the Canary Islands were originally formed and learn more about the rich marine life that inhabits the surrounding waters.
READ MORE: 10 Ancient Archaeological Sites (World Travel Bucket List)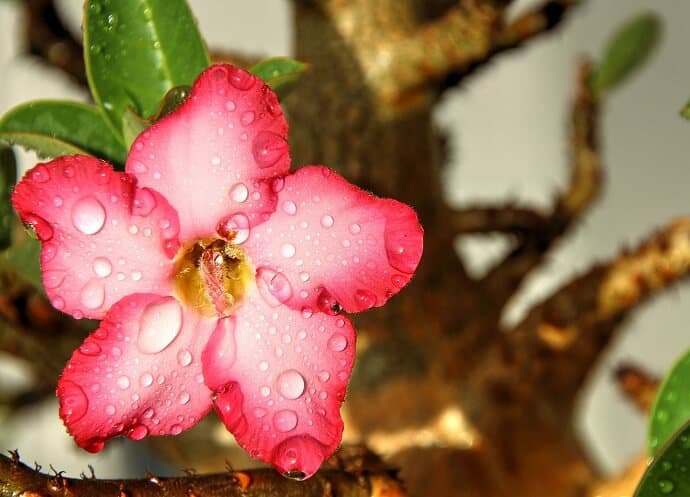 5. Jardín Botánico of Puerto de la Cruz
Also known as the La Orotava Acclimatisation Gardens, the botanical garden (or Jardín Botánico) of Puerto de la Cruz was conceived by King Charles III of Spain.
It was his desire to introduce exotic plants from regions like South America to his palace in Madrid.
In order for the plants to survive in their new environment, it was decided they needed a place where they could acclimatize. Tenerife was chosen due to its subtropical climate.
Visitors can walk through the 215,000 square foot gardens to view a wide variety of tropical and subtropical flora from places like Brazil, South Africa, and Australia.
Most notable are the garden's palms, liana trees, and fig trees. It often ranks right up there with England's Kew Gardens in terms of the most significant gardens of the world.
READ MORE: What is Permaculture Gardening? An Intro to Permaculture Design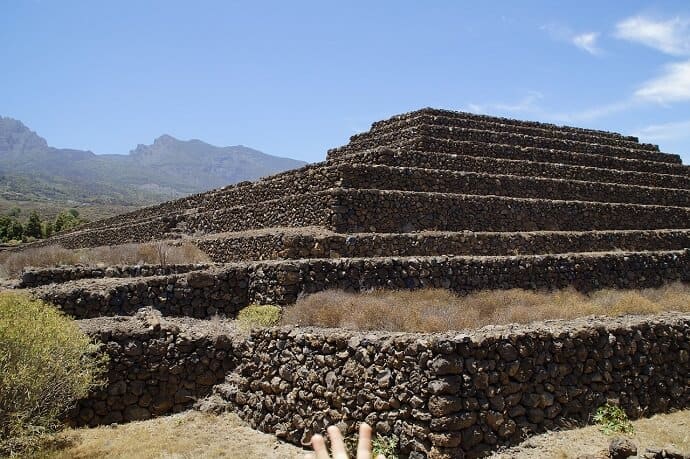 6. The Pyramids of Guimar
A series of six pyramids on Tenerife have created a lot of debate over the years as to when they were constructed, and by whom. Built from lava stone, they share a resemblance to the pyramids found in ruins throughout Central America.
This led researchers like Thor Heyerdahl to reason that they may have been built by the early Guanches, and that there may have been a pre-Spanish conquest trade route between the Americas and Egypt. Another theory suggests they may have been built by Freemasons.
Scientists widely believe that the pyramids date back to the late 19th century, and were merely a byproduct of island farmers removing and gathering stones to clear the land for the creation of fields. Evidence of 19th century pot shards found at the pyramids back this claim up.
However, there does seem to be some careful planning implemented in the pyramids' layout. They are said to have been orientated in relation to the sun at key astronomical dates.
READ MORE: The 16 Best Mayan Ruins to Explore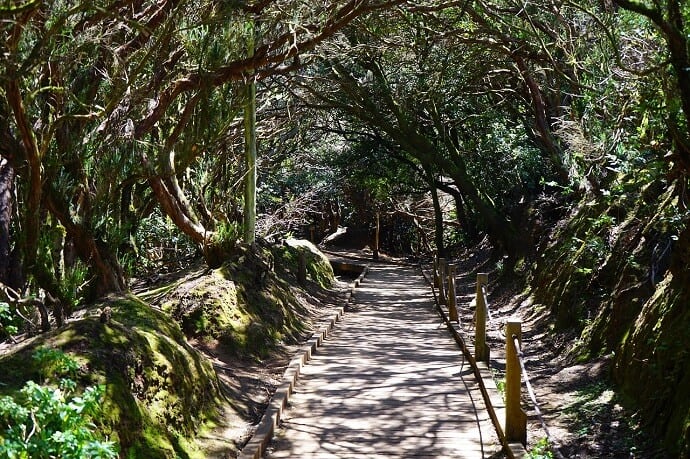 7. Bosque de Esperanza
One of the island's largest forested areas, Bosque de Esperanza offers wonderful hiking and mountain biking opportunities.
There are also narrow mountain roads that lack the copious traffic often found in southern Tenerife.
The hiking trails are well marked, and some will take you to viewpoints where you can enjoy stunning views of Mount Teide, the coastline, and La Laguna below.
The forest itself offers a robust mixture of endemic pines, cypress, and eucalyptus trees, which stay lusg and green all year round.
READ MORE: 20 Biggest Forests in the World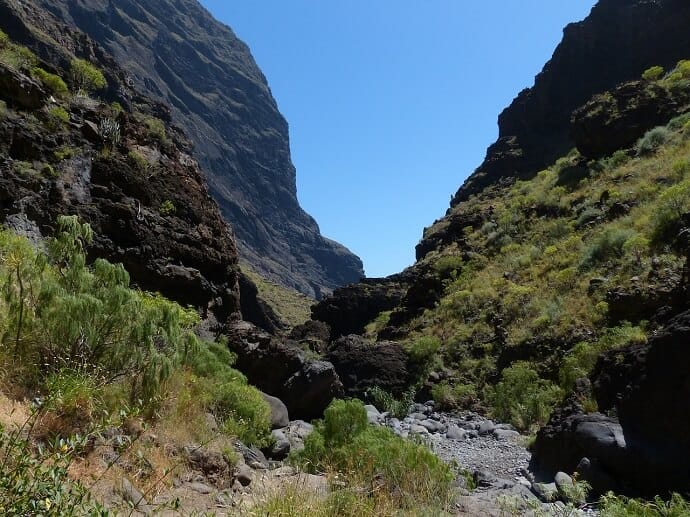 8. Masca Valley
The Masca Valley is home to another one of Tenerife's most notable hikes.
The Masca Trail hike, from Masca Village to the sea, takes around three hours to complete. It leads you through a volcanic landscape of strange rock formations and caves.
When you reach the end of the trail you can return the way you came. But many hikers choose to catch a boat transfer to the nearby resort town of Los Gigantes. The town is known for its towering cliffs, which reach heights of atound 2,800 feet.
If you choose this option and you're traveling during peak summer season, make sure to pre-book your boat transfer. This assures your spot, so you aren't forced to hike all the way back to Masca Village!
READ MORE: The World's Best Hiking Trails (World Travel Bucket List)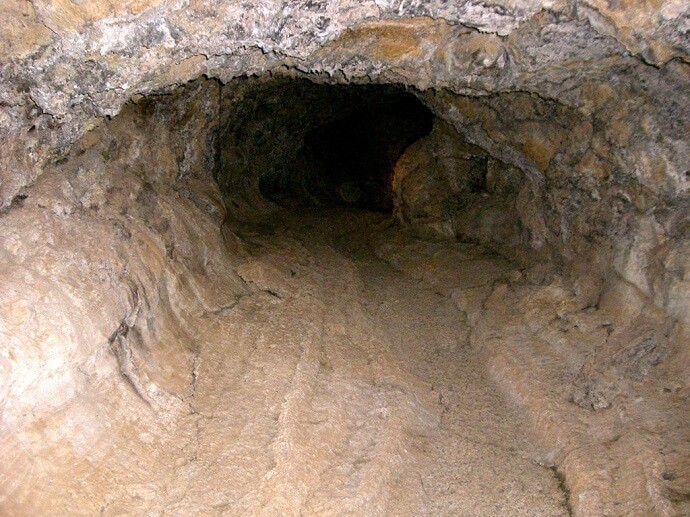 9. Cueva del Viento
Cueva del Viento (or Cave of the Wind) is Europe's most grand lava tube system. It's also one of the world's most complex.
Reaching over 10 miles into the earth, the cave system is said to have been created from Pico Viejo volcanic eruptions. Visitors outfitted with sturdy hiking shoes and long pants can take a two-hour tour into the lave tube system.
You'll learn about ancient artifacts from the Guanches that were uncovered within the cave, as well as bones from weird animals like giant lizards that once inhabited the island.
A visitor center provides even more detailed information on the history of the cave system.
READ MORE: 10 Famous Underground Caves (World Travel Bucket List)
Best Things to Do in Southern Tenerife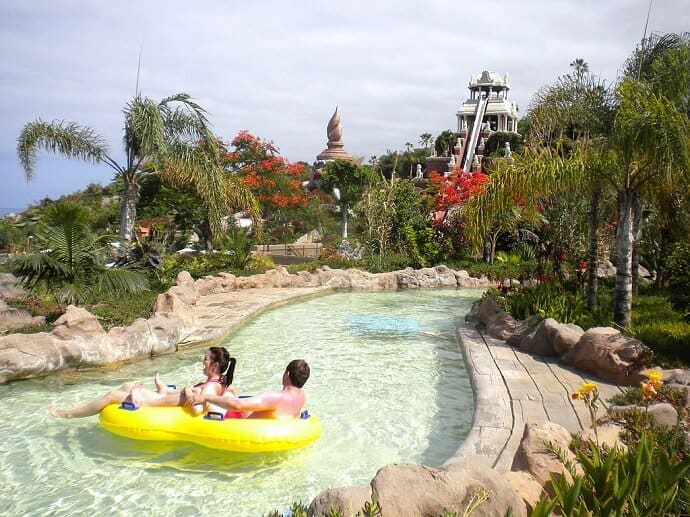 10. Siam Park
Located in the town of Costa Adeje, which is home to some of the best family hotels in Tenerife, Siam Park is one of Europe's grandest water parks.
The water park is home to the world's longest lazy river, freefall slides, bowl slides, rafting rides, and more. The entire park portrays an unusual (for the location) Thailand theme, with Siam being the former name of the country during the colonial era.
The park offers the largest collection of Thai-themed architecture you'll find outside of Thailand, as well as the same sort of floating markets you'd expect to find in the southeast Asian country.
Interestingly, the water park has been given the seal of approval by Thailand's Royal Family.
READ MORE: The 13 Most Beautiful National Parks in Thailand

11. Playa de las Américas
Southern Tenerife's largest tourist resort, Playa de las Américas is where all the area's action and nightlife can be found.
Head to Veronica's Strip for a wide array of nightclubs and bars, or soak up the sun at one of the area's numerous beaches.
Some of the beaches are natural, featuring the iconic black volcanic sand Tenerife is known for, while others are man made and use sand imported from Africa. The most notable beaches include Playa de El Bobo, Playa Honda, and of course Playa de las Américas.
Also on offer are water activities like jet-skiing, scuba diving, and whale watching cruises. Golfers can enjoy a round on the 18-hole Golf las Américas course.
READ MORE: The Ultimate Beach Vacation Packing List

12. Playa del Duque
Located in Costa Adeje, Playa del Duque is a man made beach that offers imported golden Sahara sand.
Its westward facing position makes this a perfect location to catch a Canary Island sunset. The seaside promenade makes for lovely early morning or evening walks.
During the day, plenty of sun loungers and umbrellas are available to rent. Just off the beach you'll find an array of fine dining restaurants and a luxury shopping center.
Playa del Duque is easily one of Tenerife's most beautiful and most visited beaches, but be aware that it can get crowded during peak season.
READ MORE: The 50 Best Travel Shoes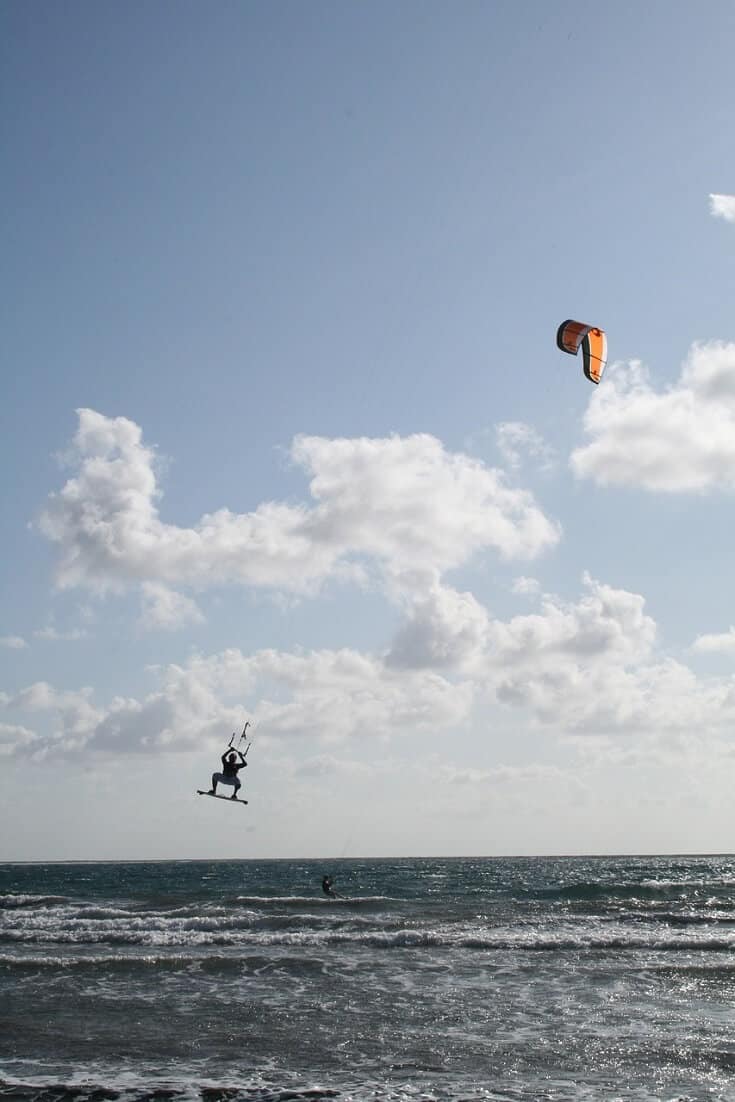 13. El Medáno
Home to less touristy beaches, the town of El Medáno ranks alongside places like Aruba as one of the world's best locations for windsurfing and kitesurfing.
The main reason for this is the area's ever-present strong winds, which have made it the perfect place for hosting several annual windsurfing and kitesurfing championships.
Near the center of the town, you'll find beaches that are a little more suitable for swimming. Some of Tenerife's largest natural beaches, including Playa Grande and Playa La Tejita, are also farily close by.
More popular with locals rather than tourists, Playa Grande is best visited during low tide.
READ MORE: The Beautiful Beaches of Coron, Palawan

14. Reserva Ambiental
One of the top-rated natural attractions in southern Tenerife, this quiet little nature reserve is located in San Miguel de Abona.
The morning guided hikes are best booked in advance, and take you on a one-hour journey through a pristine slice of Tenerife as it might have looked before the Spanish arrived. The boat ride across the small lake is as tranquil and serene as it is picturesque.
Departing from the Sandos San Blas Hotel, the tour also includes an excellent museum with an overview of the island's past, including a cool "time tunnel." Along the way you'll meet costumed actors who bring the history of Tenerife to life, with a few special surprises we won't spoil here.
Don't expect to see a lot of wildlife, but the tour (including headset narration) is a great way to learn more about Tenerife's colorful past and natural history.
READ MORE: Top 10 Living History Museums in the US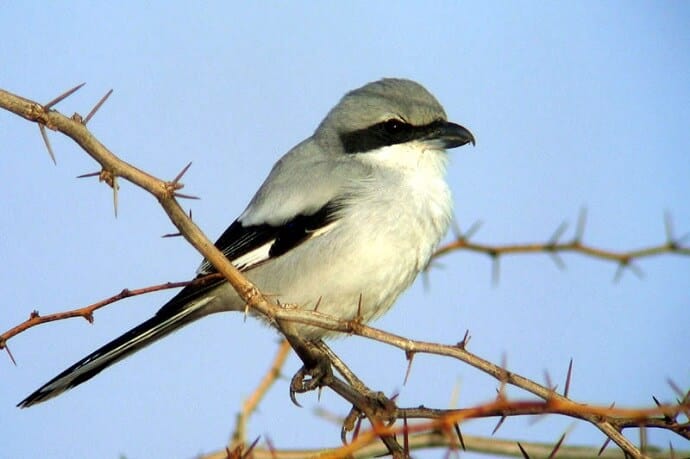 15. Montaña de Ifara y Los Riscos
Those really looking to get off the beaten path and escape the tourist crowds can try a bit of hiking in the Ifara and Los Riscos mountains.
These two volcanic cones offer a chance to see a variety of native plants as well as numerous species of beautiful birds. Avid birdwatchers can seek out notable Tenerife bird species such as Southern Grey Shrikes, Berthelot's Pipit, and Trumpeter Finches.
Even more remote hiking can be found at Montaña Colorada, which is about a 40-minute drive to the northwest. Here you may spot Long-eared Owls, Barbary Falcons, and Canary Islands Kestrels.
If you don't want to be so remote, but still want to enjoy some mountain hiking, head to Montaña Roja near El Medáno. The climb to the top of Montaña Roja (or Red Mountain) is rather easy and provides wonderful views from the summit. –Megan Jerrard
Megan Jerrard is an Australian Journalist and the founder and Senior Editor of Mapping Megan, an award-winning travel blog bringing you the latest in adventure travel from all over the globe. Her husband Mike is the American naturalist and wildlife photographer behind Waking Up Wild, a website dedicated to opening your eyes to the wild & natural world.