The ecotourism industry in Latin America has expanded considerably over the last few decades.
Practically every country in the region, from Mexico south to Argentina, is emerging as a premiere destination for outdoor adventure.
This is at least partly due to Latin America's geographical proximity to the United States, relatively inexpensive prices, peaceful political situation, and abundant natural resources.
Best of all, because of their gradual transformation into world-class havens for eco-minded tourists, most of these countries haven't yet fallen victim to globalization or the rise in mass tourism. As a result, many Latin American destinations offer a relatively pristine cultural experience.
So here are 10 ecotourism activities in Latin America that we believe all adventurous souls should add to their World Travel Bucket List:
READ MORE: How Mass Tourism is Destroying 30+ Destinations Travelers Love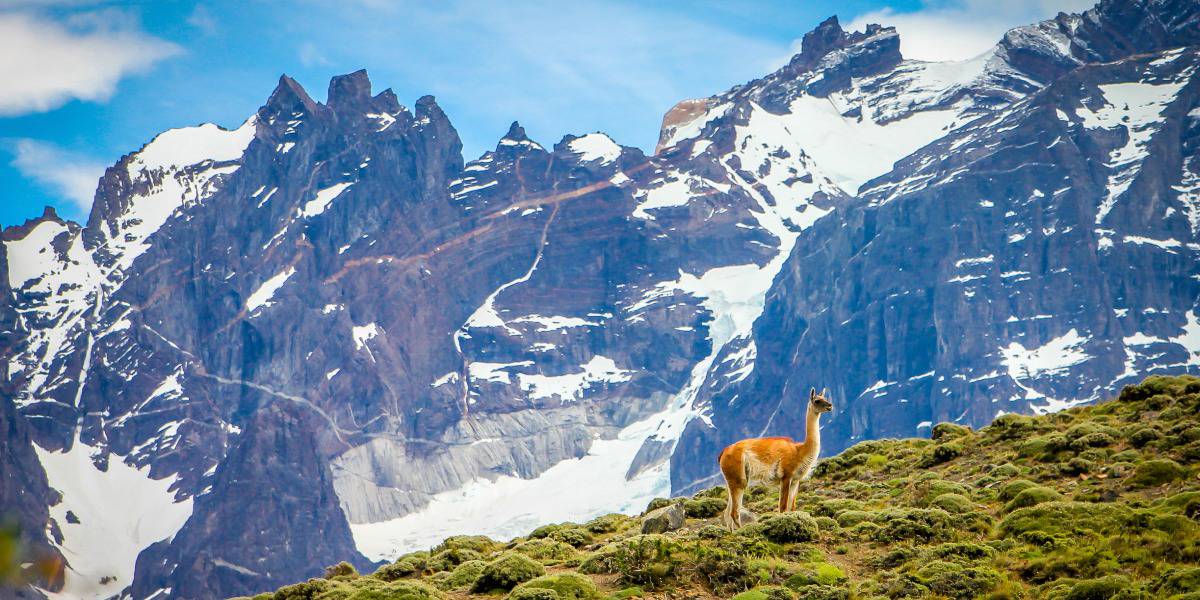 ROCK CLIMBING IN PATAGONIA
Discovered by Ferdinand Magellan in 1520, Patagonia is a pristine expanse of dry, desolate land occupying 260,000 square miles in southern Argentina and Chile.
The region is equally well known for its abundant wildlife (including condors, pumas and guanacos) and dramatic mountain peaks, which attract trekkers from all around the world.
The area around the Northern Patagonia city of Bariloche offers a variety of well-bolted rock-climbing routes to challenge enthusiasts of all skill levels, with favorite spots such as Virgen de las Nieves and Piedras Blancos rated from 5.6 to 5.14 for their degree of difficulty.
Whichever route you choose, you're assured stunning vistas of the remote land that National Geographic has called an "Eden at the End of the World."
READ MORE: Top 7 Things to Do in Patagonia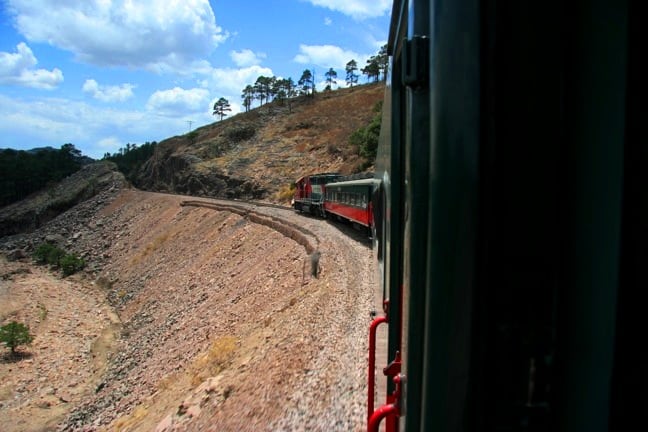 EXPLORING MEXICO'S COPPER CANYON
Located in northern Mexico just a few hundred miles south of El Paso, buried in the heart of the Sierra Madre Mountains, the remote and rugged Copper Canyon is one of the continent's largest canyon systems.
"Hike and Bike" tours, which are offered by various tour operators in the area, offer a unique way for hardy travelers to experience the canyon's copious natural wonders.
You can board the Chihuahua al Pacifico train for the 180-mile jaunt from El Fuerte to Divisadero, soaking in desert scenery and towering canyon walls that seem like something straight out of a John Wayne western along the way.
From there, you can take a short trek on foot before mountain biking past unique rock formations, waterfalls, pueblos and cave dwellings. The route will take you from the historical mining village of Batopilas to the Lost Cathedral of Satevo, before walking the ancient trails of the Tarahumara Indians.
READ MORE: The 16 Best Mayan Ruins to Explore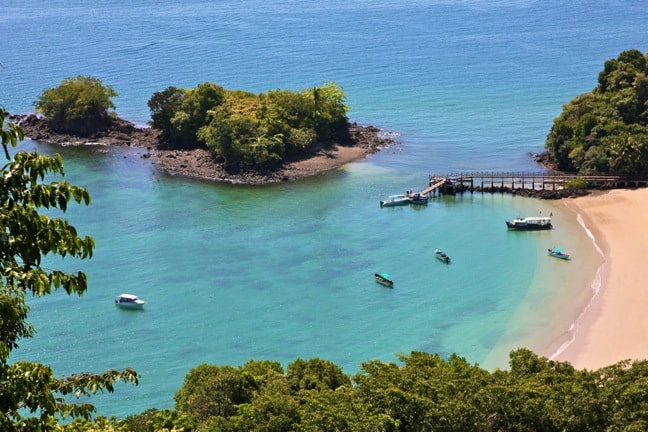 GETTING IN TOUCH WITH NATURE IN PANAMA
Referred to by some as "the new Galapagos," Panama's 1,053 square mile Coiba Island National Park remains largely unspoiled.
This is largely due to the fact that the island was home to a penal colony from 1919 to 2004 (during Manuel Noriega's rule). Visiting it now requires permission from Panama's National Environment Authority (ANAM).
The largest island in all of Central America, approximately 75% of Coiba's land is virgin tropical forest. Around 80% of the park is oceanic, filled with myriad whales, bottle-nosed dolphins, sea turtles, and rare tropical fish that make it a haven for avid divers.
Located 50 minutes by plane or 10 hours by car from Panama City, this eco-tourist haven is definitely a bit off the beaten path, but well worth the visit.
READ MORE: The 10 Best Places to Scuba Dive (World Travel Bucket List)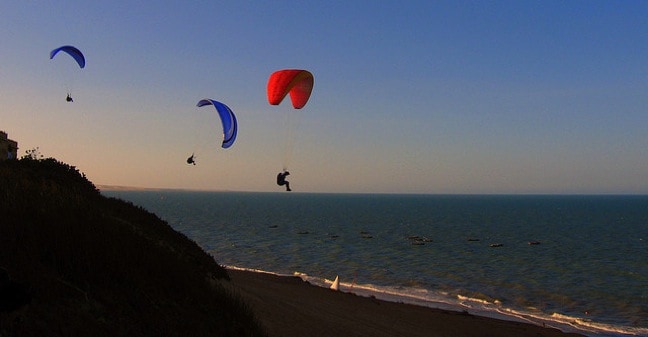 HANG GLIDING & PARAGLIDING IN ECUADOR
Located on the northwest coast of Ecuador near Bahia, Canoa is an extremely laid-back beach town. It's extremely popular among surfers and expats, but not so much with tourists.
The town is small and sleepy, without a single ATM to be found anywhere. But the steady winds and the gentle cliffs that surround Canoa create perfect conditions for hang gliding and paragliding over the picturesque beach.
Which explains why the tiny town has played host to the Canoa Open Hang Gliding Championship since 2010.
You don't necessarily need any experience to fly, as tandem flights are available for beginners starting at $45. But those seeking serious air time can get more intensive training, with operators such as the Surf Shak offering more in-depth courses.
READ MORE: Exploring Otavalo, Ecuador (From Andean Music to Otavalo Market)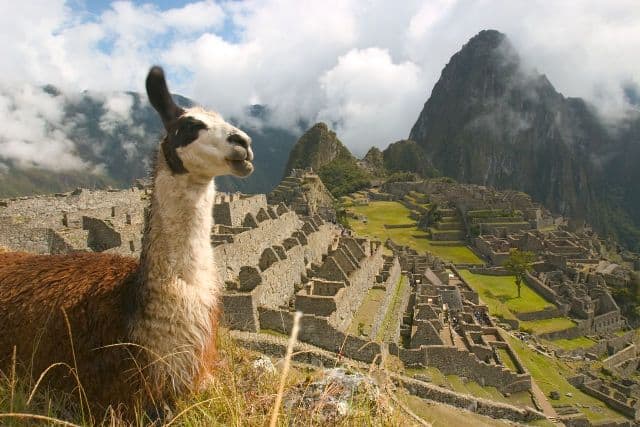 HIKING THE INCA TRAIL TO MACHU PICCHU
Peru's most popular tourist attraction, built by the Incas around 1440 AD, draws more than 500,000 visitors each year.
It's easy to see why, as the glorious architecture of the ancient city perched high above the clouds remains largely intact.
Its impressive giant stone walls, old temples and luscious green terraces overlooking a canyon on the Urubamba River and the surrounding Andes mountains.
Various tour companies offer guided expeditions to this UNESCO World Heritage site. Most will have you hiking 25 to 33 miles (depending on your starting point) through semi-arid desert, verdant tropical rainforest, and breathtaking mountain passes to the stunning pre-Columbian ruins.
At altitudes of up to 13,700 feet, it's no easy trek. But the jaw-dropping views along this 500-year-old trail are certain to provide a lifetime of memories.
READ MORE: The 10 Best Hikes in the World (World Travel Bucket List)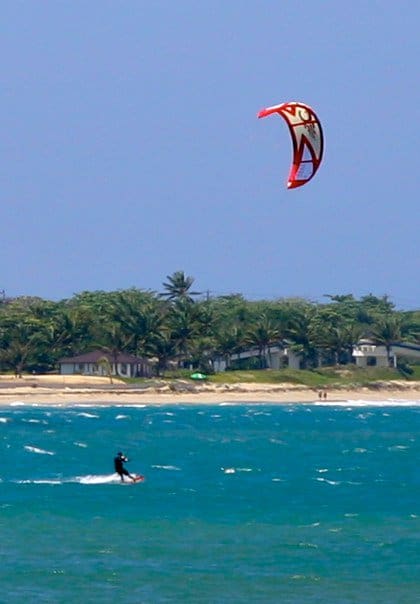 KITESURFING IN BRAZIL
With hundreds of miles of practically empty beaches, warm tropical climate and an average of nine months of wind every year, Brazil's Ceara coast has emerged as a haven for kite-surfers looking to catch major ocean air.
Cumbuco Beach is the hottest of the area's hotspots, offering a variety of flat-water lagoons with slight swells. There are also numerous sand bars off the point that produce great waves approximately 300-400 meters from the shore.
With a variety of schools offering their services, even novice surfers can learn to execute awesome moves such as the jump, grab, spin and invert in no time flat.
The village at the center of the beach provides a place to immerse yourself in the burgeoning sport's colorful culture.
READ MORE: The Shark-Infested Beaches of Recife, Brazil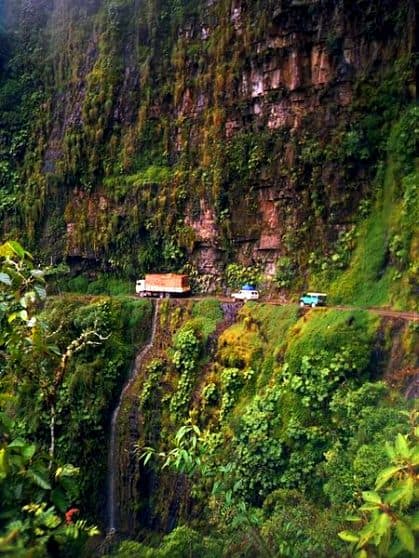 MOUNTAIN BIKING BOLIVIA'S "DEATH ROAD"
Heading north from Bolivia's capitol city of La Paz to Coroico, a cloud forest town on the rim of the Amazon basin, El Camino de la Muerte is considered the world's most dangerous road.
Carved into the sides of a canyon, with steep vertical drops of up to 1,600 feet and no guardrails, "Death Road" claims more than 100 lives a year.
Most Bolivians take the time to pray before beginning their descent in vehicles.
So it takes a special breed of daredevil to make the journey on mountain bike, passing frigid mountaintops, misty cloud forests, enormous waterfalls and myriad tropical birds in the midst of heavy road traffic.
After the 6-hour ride down, there's a 1.8-mile climb to Coroico, so only the hardiest and most fearless (a.k.a. CRAZY) cyclists need apply.
READ MORE: Top 7 Things to Do in Bolivia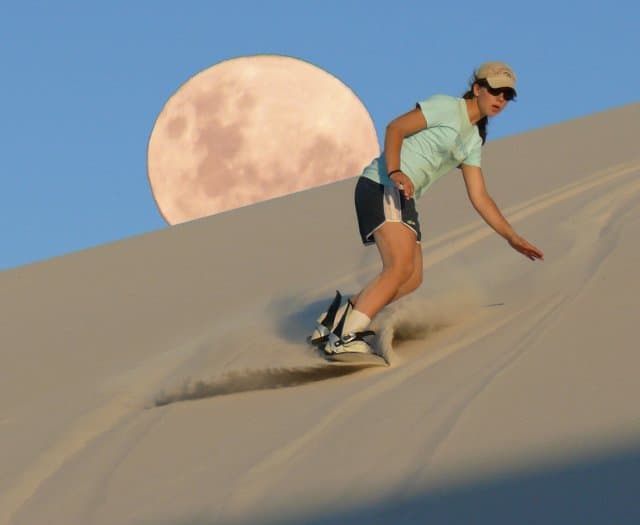 SANDBOARDING IN CHILE'S "DEATH VALLEY"
Covering 966 kilometers on Chile's Pacific Coast, the Atacama Desert is considered one of the world's driest places. It has been used as a backdrop in films such as Quantum of Solace for its otherworldly appearance.
The area known as the Valley of the Moon (a.k.a. "Death Valley") has become a haven for enthusiasts of sandboarding, a relatively new extreme sport that combines elements of snowboarding and surfing.
With the help of experienced guides, you'll learn how to wax your board, strap your feet in, lean back and hurl yourself down the dunes, hopefully avoiding a mouthful of sand in the process.
For those craving pure adrenaline, it's one heck of a rush.
READ MORE: Trekking Chile's Atacama Desert
SNORKELING CENOTES IN THE RIVIERA MAYA
The Sac-Actun underground river system stretches over a hundred miles across Mexico's Riviera Maya. Its cenotes (or sinkholes) were believed by ancient Mayans to be gateways to the afterlife.
Their crystal-clear waters are now a haven for snorkelers and scuba divers, exploring underground caves surrounded by spectacular stalactites and stalagmites.
You'll likely see tiny freshwater fish and colonies of bats, as well as hear stories of amazing archeological finds such as 30,000-year-old remains of mammoths, turtles and humans.
The swim can get a bit dark and claustrophobic for some, particularly when going through gaps so small you have to duck underwater to avoid hitting a rock.
But the scenery along the way is positively otherworldly, and this was recently declared the world's longest underground river system.
READ MORE: Exploring Rio Secreto, the Riviera Maya's Amazing Underground River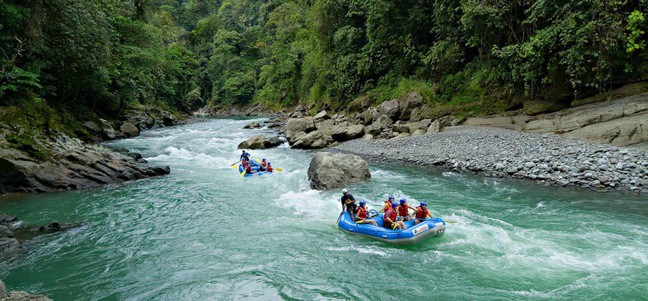 WHITEWATER RAFTING IN COSTA RICA
Feel like taking a wild jungle adventure, but don't want to go all the way to the Amazon in order to do so?
Head to San Jose, Costa Rica, where guides will pick you up and take you on a heartpounding ride down the picturesque Pacuare River.
Winding through rock canyon walls and past cascading waterfalls, the raging rapids (which range from Class II-IV in difficulty) take you on an hour-long journey.
You'll travel deep into the rainforest to the eco lodge, which is situated on a 740-acre private nature reserve and features surprisingly luxurious accommodations. It's a great place for exploring ecotourism in Costa Rica.
While there you can soak up the serene beauty of your surroundings, visit the neighboring Cabecar Indian village, and zip through a 2-hour tour of the rainforest canopy in this unspoiled tropical paradise. –Bret Love; video shot by Bret Love & Mary Gabbett
If you enjoyed our Latin America Ecotourism Adventures story, you might also like:
10 Dangerous Travel Destinations For Your World Travel Bucket List
10 Threatened Rivers For Your World Travel Bucket List
10 Off The Beaten Path Ecotourism Destinations For Your World Travel Bucket List
10 Unbelievable Mountains For Your World Travel Bucket List
10 Uncrowded National Parks For Your World Travel Bucket List