The Top 7 Things to Do in Bolivia
(This guest post on Things to Do in Bolivia is from Matthew Bailey, the world traveling writer behind Live Limitless. He's passionate about trying new things, ecotourism and outdoor activities, wildlife, and living limitless. Follow Matt on Facebook, Twitter, and Instagram. If you're a blogger interested in guest posting, email pitches to Editor In Chief Bret Love at info@GreenGlobalTravel.com.)
Land-locked between Peru, Brazil, Argentina, Chile, and Paraguay, Bolivia is one of the most remote countries in the western hemisphere and is also the most indigenous country in all of the Americas.
Home to a variety of exceptional ecosystems– including the Andes Mountains, the Atacama Desert, and the Amazon Basin rainforest– Bolivia is truly an outdoor adventurer's paradise.
While there are hundreds of different activities that could appeal to visitors, this guide will focus on some of my personal favorite things to do in Bolivia…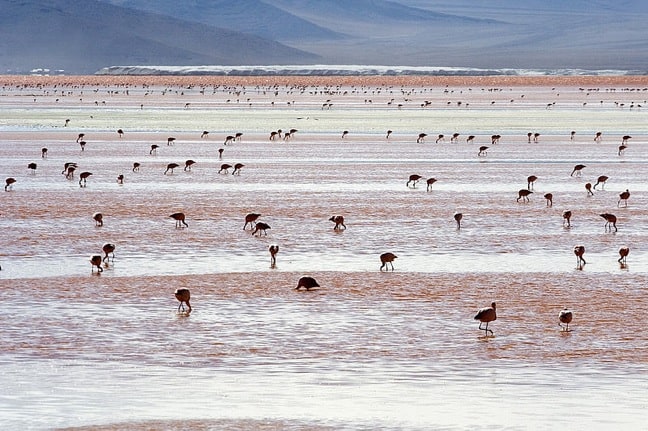 Visit the World's Largest Salt Flat
Easily among the most memorable things to do in Bolivia, exploring the Salar de Uyuni offers an array of unforgettable sights. While the stunning salt flats can be visited as part of a day trip from Uyuni, it's better immerse yourself in one of the world's most unique natural attractions with a 4-day trip to, or from, Tupiza.
During a 4-day tour, you'll not only get to see the mesmerizing salt flats, but also a variety of other natural attractions. The area offers sulfur pools, geysers, lagoons crowded with pink flamingos, hot springs, abandoned mining towns, and too many beautiful rugged landscapes and unique rock formations to mention.
Be prepared for high elevations, though. Most of your 4-day trip across the Salar de Uyuni will be between 13,000 to 16,000 feet above sea level!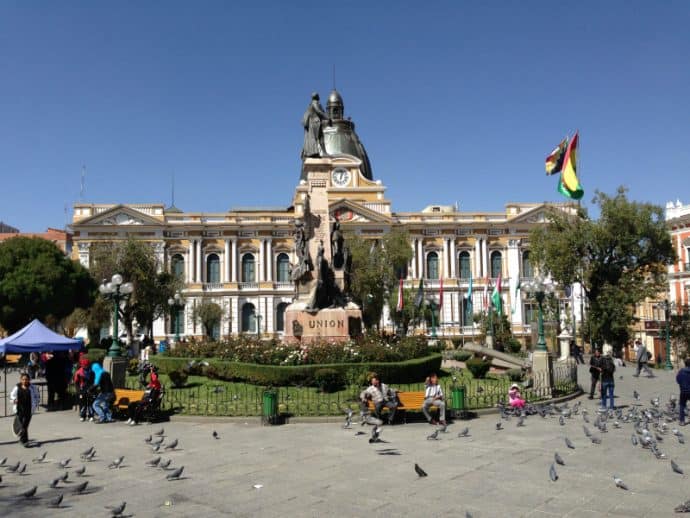 Take a Walking Tour of La Paz
There are so many reasons to relish a few days in the historical city of La Paz, from being able to experience the world's highest administrative capital to passing Cholitas (indigenous women wearing traditional dress) as you walk up and down the streets.
However, the quickest and most entertaining way to learn about the history of the city is to jump on a free walking tour with companies such as Red Cap. Their insights into La Paz's past will give you an important perspective that will make your time there much fuller and richer.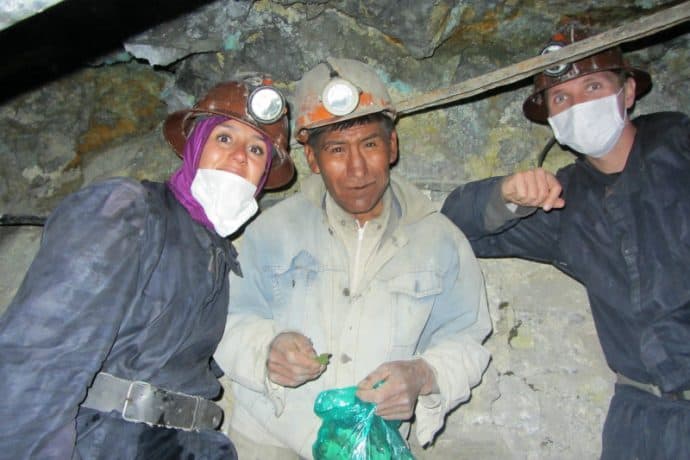 Crawl Through Potosi's Infamous Mine
Once the home of the Spanish colonial mint, hints of Potosi's past can still be seen in the city's narrow streets, colonial mansions, and array of churches. However, most tourists come here for a chance to crawl through one of the most dangerous active mines in the world.
Although the mine is far past its glory days, its methodology hasn't changed much, giving visitors a glimpse into the poor working conditions and claustrophobic mine shafts local employees have dealt with for generations.
We went with Big Deal Tours, a company owned and operated by ex-miners who provide you with an in-depth education on the lifestyle of the miners who continue to toil away underground.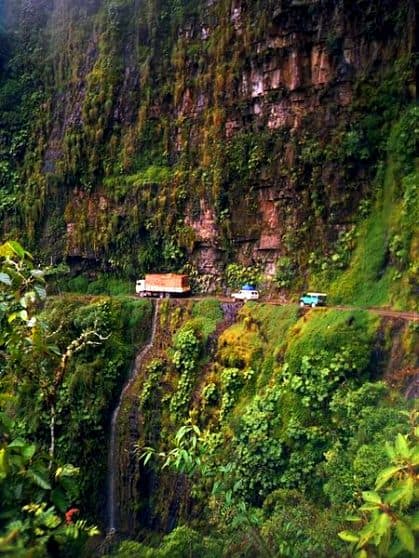 Bike Down Death Road
If mountain biking is your thing and you're not remotely afraid of heights, biking down "Death Road" should rank high on your World Travel Bucket List. Once known as the most dangerous road in the world, the 3,600-metre descend is now used by mountain bikers from all over the world.
With no guardrails and with cliffs of up to 600-metres, the road is certainly not for the faint-hearted. Many tourists love the experience though as you get to go through different climates as you make your way from snow-covered mountain ranges to sub-tropical jungle

Explore the Amazon in Madidi National Park
Recognized as one of the world's most biologically diverse regions, Madidi National Park is a great place to experience the Amazon basin rainforest. We went with Madidi Jungle Eco lodge, which was created and is sustained by local indigenous. Not only did we see wild animals and experience the repugnant smell of wild pigs as we trekked with our guide through the jungle, we also learned a lot about the local flora and fauna and its many medicinal properties. If you truly want to relax to the sounds of nature, this is the place to be.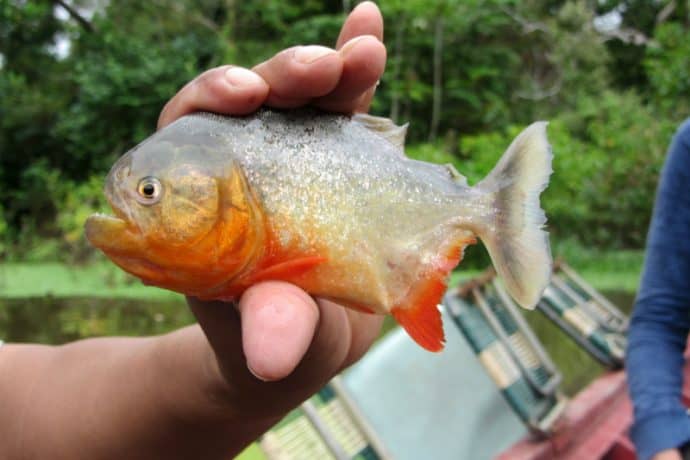 Fish for Piranhas in the Pampas
Nearby Madidi National Park is another area referred to as the Pampas. With much less foliage and plant life than the rainforest, this wetland savannah is much better for spotting wildlife. Not only will you sleep in eco huts under the sound of monkeys and birds but also the wildlife tours are mostly guided by boat, which make it easier to spot animals.
This is where you can see many types of monkeys, see many different exotic birds, float by alligators and search for anacondas. You can also fish for piranhas and swim with pink river dolphins. Although I did try swimming with the dolphins, the thought of something biting me in the dark waters was almost too much to bear. Nonetheless, it was one of the best experiences of my life.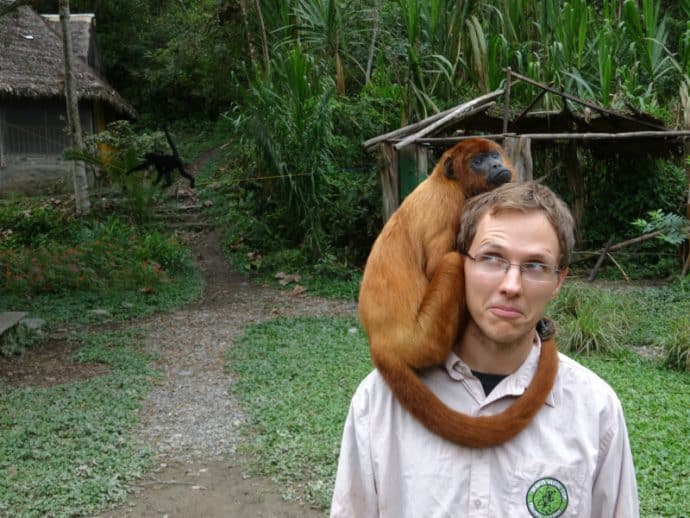 Volunteer at La Senda Verde
If you want to get up close to exotic animals, live in a rustic jungle setting, and make a positive impact, participate in a two-week volunteer program at La Senda Verde. You'll get to help clean and feed a variety of animals, including parrots, monkeys, turtles, and bears.
After volunteering at La Senda Verde in 2013, I gained a deeper appreciation for wildlife and learned about the horrible industry of animal trafficking. With the Amazon rainforest basin just around the corner, La Senda Verde sits next to the road where wildlife is transported illegally, from the wild to homes where people think wildlife should be pets.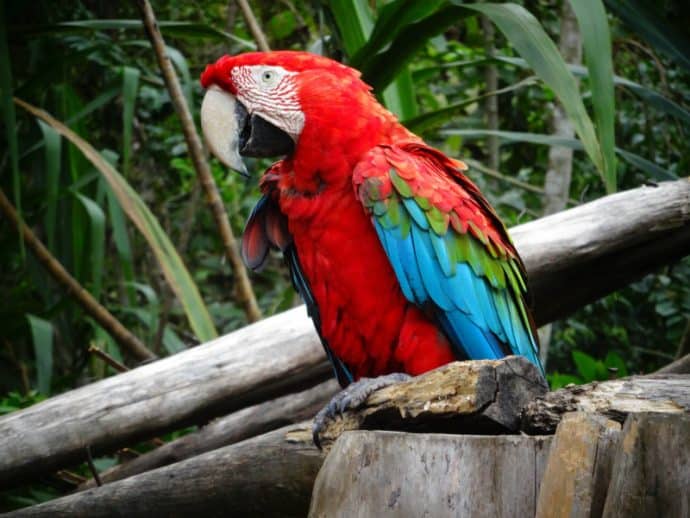 La Senda Verde became an animal refuge when one of the owners, Marcelo, found out about a truck driver transporting a baby Capuchin Monkey from the Amazon to the city. When Marcelo saw the little monkey staring up from a shoebox, he knew he had to rescue it. Since then, the refuge has grown to house more than 500 different animals ranging from exotic birds to monkeys to street dogs and more.
Unfortunately, La Senda Verde is running out of space. With more animals arriving every month, La Senda Verde is struggling to keep up.
Many of their birds have had to be put in cages due to territorial conflicts and predators. Many have lost their ability to fly, and therefore can't protect themselves. All of these birds were kidnapped from their homes. They often arrive with broken beaks, and an extreme lack of feathers due to stress and muscle atrophy.

Buy a T-Shirt & Make the World a Better Place!
But there is a solution. They need a bird aviary, which will provide a safe haven for birds who can't fly and give them a much better life. We want to help make that happen. The cost of a bird aviary is $30,000 in USD. So far, the refuge has managed to raise $10,000. Help us raise the last $20,000!
COZ Apparel is a new company I started to help raise money for the bird aviary and other wildlife causes in the future. I've teamed up with renowned wildlife artist Chuck Black to create limited edition t-shirts, with beautiful hand-drawn images of the birds residing at La Senda Verde.
More than 33% of all our profits are going to La Senda Verde. So if we can sell just 6,000 t-shirts, we can completely fund the bird aviary and see it completed this year.
Want a T-shirt? Visit www.CozApparel.com to see the latest designs and to learn more about the cause. Use code GREENGLOBAL for a 5% discount. –text & photos by Matthew Bailey unless otherwise noted.
If you enjoyed our Things to Do in Bolivia, you might also like:
The Bolivian Salt Flats of Salar de Uyuni
PHOTO GALLERY: Bolivian Amazon Wildlife
10 Latin America Ecotourism Adventures For Your World Travel Bucket List
Are Backpackers Destroying the World?