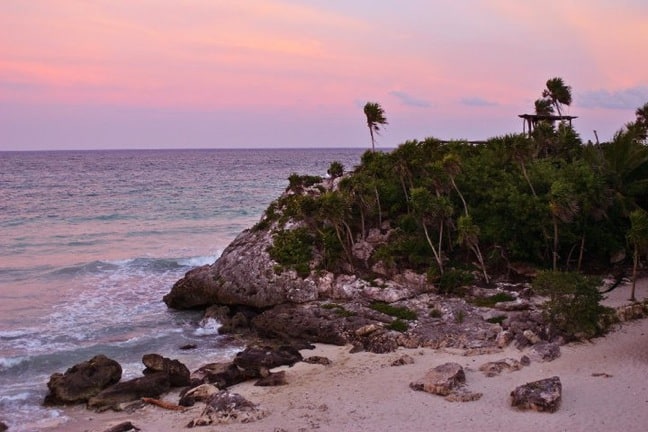 7 Awesome Cancun Ecotourism Attractions to See at TBEX
Tomorrow morning Mary & I leave for our appearance in the Opening Keynote Session at TBEX (a.k.a. Travel Bloggers Exchange), in Cancun, Mexico. It'll be our first-ever travel blogging conference, but our third time visiting the Riviera Maya in the last five years.
I'll admit to being both nervous and excited about it: Though I've attended major events such as SXSW and the Toronto Film Festival numerous times as a journalist, speaking on stage is a different story. Fortunately I'll be getting to interview one of my personal heroes, Ecotourism pioneer Dr. Martha Honey, founder of the Center for Responsible Travel and Travelers Philanthropy, a non-profit founded to help travelers give back to community conservation and sustainable development projects.
None of this would've happened if it hadn't been for the huge controversy over the Cancun CVB offering Swim With Dolphin Tours to visiting bloggers as part of the official TBEX Fam Tours. When the most popular blogger in the world, Nomadic Matt, suggested bloggers boycott TBEX unless they canceled the tour of the dolphinarium– which many of us eco-friendly folks think are cruel and inhumane- there was a standoff, with neither side seemingly willing to budge. Fortunately, having worked with the CVB Cancun before, we were able to work diplomatically to get the tours cancelled.
The irony that the all-inclusive hotel the conference is in and the location of the Opening Night Party both offer captive cetacean tours is not lost on Dr. Honey or I. But we've agreed that the Big Picture– getting to talk about the importance of responsible ecotourism, and of bloggers covering these types of issues in their work– allows us to educate and inform the key travel industry influence in a way that could help make a difference. I mean, just imagine if even half of the bloggers attending TBEX started writing about Sustainable Travel issues regularly?
So in that spirit of focusing on the positive and encouraging people to celebrate the beauty of nature and cultural conservation, we thought it'd be fun to share seven of our favorite Cancun ecotourism attractions. Check out the videos!
AKUMAL
Located 60 miles south of Cancun between Playa del Carmen and Tulum, this tiny resort community's name means "place of the turtles" in the Mayan language. To understand how Akumal earned its moniker, hit the secluded white-sand beach at Half Moon Bay, which offers exceptional swimming with sea turtles and rays in crystal-clear waters right offshore. For a nominal fee, you can visit the privately owned Yal-ku Lagoon, where fresh water and salt water combine to create a nutrient-rich habitat for a colorful array of marine life. Protected from the ocean by limestone rocks, it's a tranquil paradise for snorkelers.
CANCUN UNDERWATER MUSEUM
Part art exhibit, part marine conservation initiative, the Cancun Underwater Museum was conceived by artist Jason deCaires Taylor as a way to allay damage caused by the 150,000 people who swim Mexico's Mesoamerican Reef (the second-largest reef system in the world, after the Great Barrier) every year. Taylor makes lifelike statues of local people from marine-grade materials, sinks them at depths of 15 to 30 feet, and then grafts coral nubbins on them to create gorgeous artificial reef art. There are nearly 500 statues in the two sections now, with plans to install thousands more in years to come. We're looking forward to Scuba diving the Isla Mujeres section on Thursday!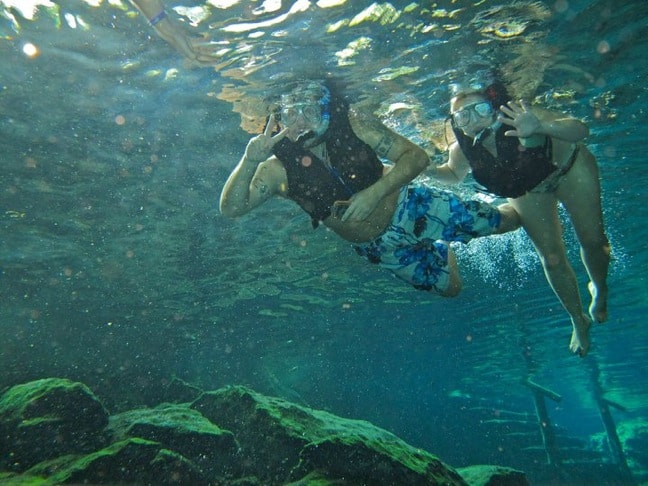 CENOTES
Cenotes are subterranean sinkholes that were considered sacred by the Mayan people, who used them for sacrificial offerings and believed them to be passageways to the afterlife. Many of the Yucatan Peninsula's ancient civilizations were built around these natural freshwater pools, which continue to be the region's primary source for drinking water. Cenotes such as Dos Ojos (in Tulum), Ik Kil (near Pisté) and the Sacred Cenote of Chichen Itza are also popular swimming spots, while cave divers are attracted to the Sac Actun river system, which stretches over a hundred miles underground.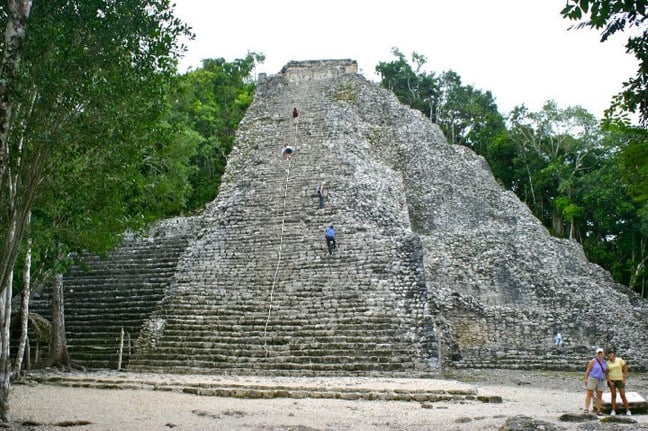 COBÁ 
Want to immerse yourself in Mayan history but avoid the crowds at Tulum and Chichen Itza? Head to this lesser-known pre-Columbian site two hours southwest of Cancun, which is estimated to have been home to 50,000 people by the seventh century. The ancient city is expansive enough to make renting bikes a good idea, and archaeologists estimate that 80 percent of it remains to be excavated. Cobá's highlights include two pok-ta-pok ball courts and several pyramids, the most impressive of which — Ixmoja — is the tallest in the Yucatan Peninsula, at 138 feet. Climbing its 130 steep steps is a pulse-pounding adventure that reveals stunning views.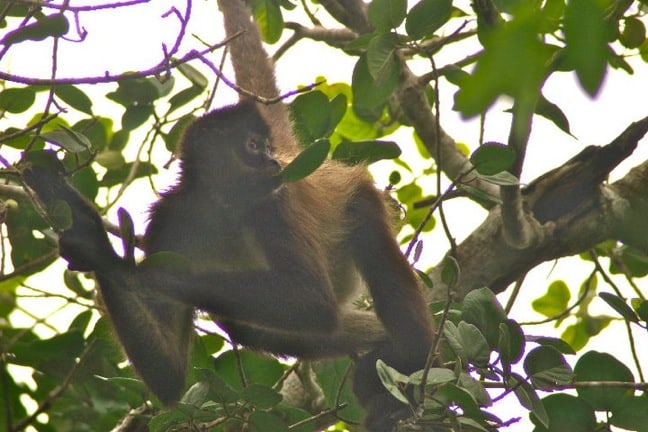 PUNTA LAGUNA NATURE RESERVE
Founded by Mayan brothers Domingo, Ignacio, and Marco Canul back in the 1950s, this community-run ecotourism attraction near Coba was declared a national protected area in 2002. Its official Mayan name, Otoch Ma'ax Yetel Kooh (the home of the spider monkey and the puma), offers a taste of the wildlife that can be found on its 5,367 hectares, along with howler monkeys, white-tailed deer, the raccoon-like coatis, and numerous tropical bird species. Punta Laguna also has hiking trails, ziplines, rappelling, canoeing, and a small archaeological site whose ruins date back to the Late Preclassic period (300 BC-250 AD).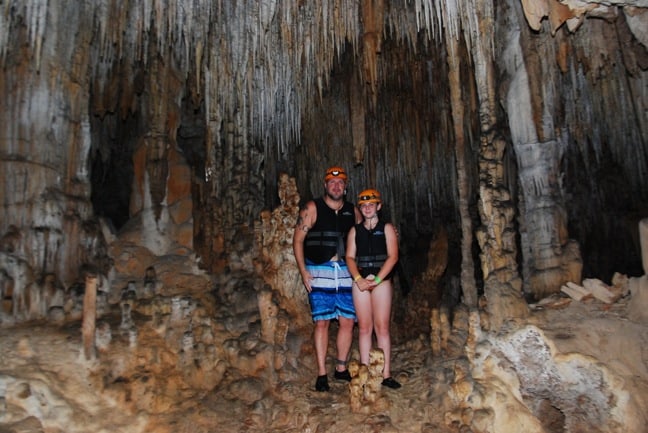 RIO SECRETO 
This nature reserve, located three miles from Playa del Carmen, is a remarkable system of caves carved out over the centuries by an underground river. Stretching about eight miles, with 15 natural outlets, it's the longest partially flooded cave on the Yucatan Peninsula. But what makes Rio Secreto special is the fact that it's semisunken, which means you can hike or float through most of it. The guided eco-tours are kept small, with different tours going to different sections of the caves. But if you're afraid of the dark, beware: A highlight includes floating in a pitch-black cave, savoring the sounds of the underground.
SWIMMING WITH WHALE SHARKS
The waters off Mexico's Yucatan Peninsula were the site of the largest gathering of whale sharks ever recorded. More than 400 of them were spotted feeding on spawn from the little tunny (a type of tuna) off the coast of Isla Mujeres in 2011. There are now around 200 boats in the Cancun area licensed to lead whale shark tours. With each boat carrying two to 10 passengers at a time, that means hundreds of tourists descending on the afuera daily during peak months, from June through September. Swimming with these 35-foot, 20,000-pound mammoths is a humbling experience that ultimately provides perspective on the fragile balance between humanity and nature, and ensures you'll become passionate about preserving these majestic creatures for the generations of travelers to come.  –Bret Love; photos & videos by Bret Love & Mary Gabbett, unless otherwise noted
RIVIERA MAYA- Monkeys, Pyramids & Pottery
RIVIERA MAYA- Exploring Rio Secreto
ISLA MUJERES- Swimming With Whale Sharks
VIDEO: Snorkeling Cenotes in Riviera Maya, Mexico 
VIDEO: Preserving Mayan Pottery 
VIDEO: Snorkeling with Stingrays in Riviera Maya
VIDEO: Swim with Sea Turtles Riviera Maya
VIDEO: Traditional Mayan Music