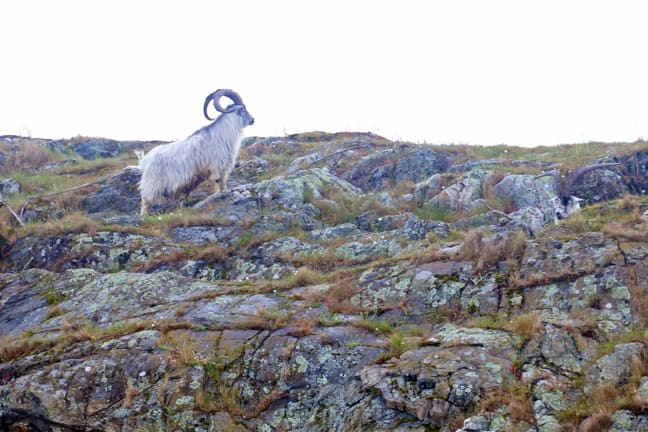 10 Things We Love About West Sweden
We traditionally take a very active role in planning our trip itineraries, doing copious research in our effort to bring you the most unique ecotourism attractions a given destination has to offer. But when we agreed to visit West Sweden, part of the deal was that we had to follow an eco-focused itinerary the local tourism board had planned for us.
It was a little unusual, as we had to do some things we would normally never do (such as spend 3 days in a big city like Gothenburg). But because we hadn't spent hours researching and planning the trip, we went into the experience with ZERO pre-conceived notions of what would see and do during our time there.
I'm not gonna lie and say that we loved every minute of it: Cities generally make me antsy, and some of the planned activities– like visiting an amusement park– were simply not a good fit for what we do (and so we didn't do them). But we were constantly surprised by how much we enjoyed exploring the region, and wanted to share 10 particular aspects of West Sweden that we ultimately fell in love with: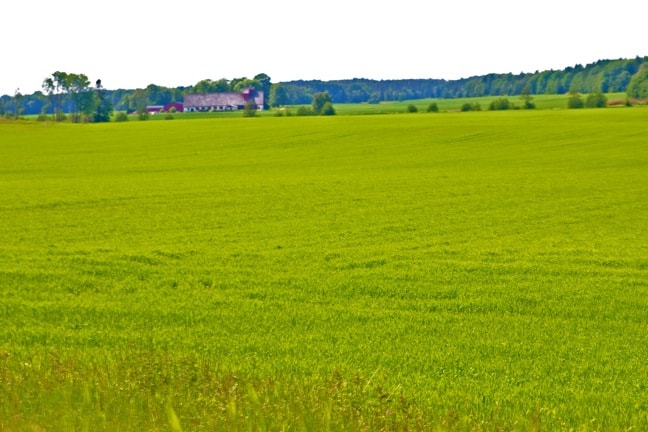 1. IT'S ALMOST IMPOSSIBLY GREEN
We're not just talking green in the eco-friendly sense here (although there's plenty of that, too). Once you drive outside of Gothenburg and into the more rural areas, West Sweden is filled with expansive stretches of rolling hills and forests, all painted with a verdant palette that would make Kermit the Frog feel right at home. It's arguably the most lushly gorgeous countryside we've ever driven through.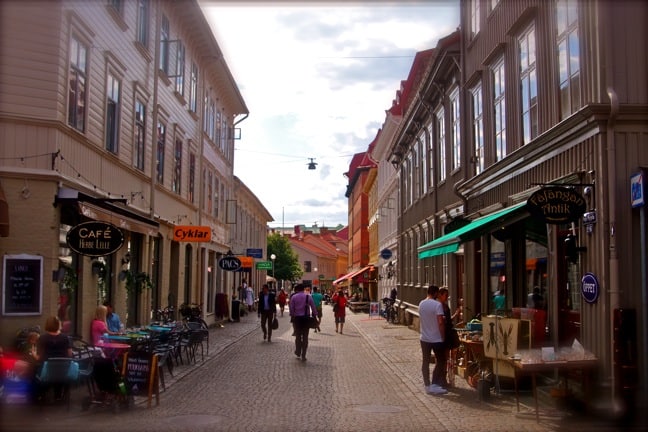 2. THERE'S VIRTUALLY NO TRASH
Oscar the Grouch, on the other hand, might not feel so welcome here. On the day we arrived, Gothenburg was hosting both a major gay pride parade and a huge concert by Swedish rock icons Kent. And yet, as we walked the city's streets, including the historic Haga Old Town section (both with local guide Erika Svenskje and on our own), we didn't see a single speck of trash anywhere. And believe me, I looked!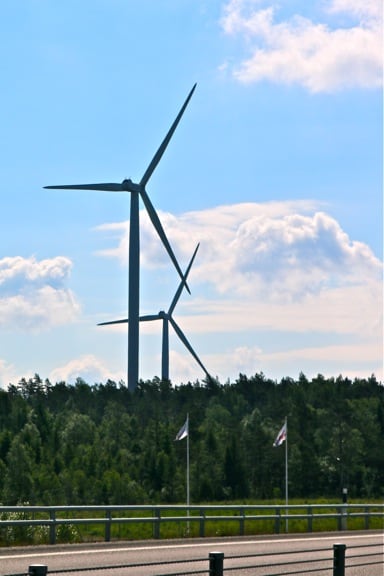 3. WIND TURBINES
We drove 500+ miles around West Sweden during our week in the region, and massive wind turbines were a near-constant presence on the horizon. Some people may consider them an eyesore, but we love that they currently provide around 10% of the country's total energy needs. There are two multi-billion dollar projects currently in development (one by Norwegian power company Statkraft, one a joint effort between Svevind and Enercon) that should more than double that percentage by the year 2020.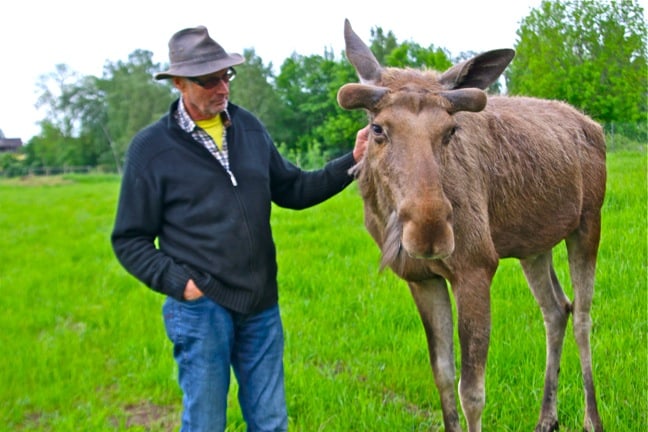 4. THE FRIENDLY PEOPLE
To describe Swedes as kind would be a massive understatement. Though more reserved on the surface than their Norwegian brethren, numerous strangers in Sweden went out of their way to help us, from giving directions and translating Swedish parking meters into English to paying for us when we didn't have change and driving 20 minutes out of their way when our GPS failed to register directions for the remote area we were in.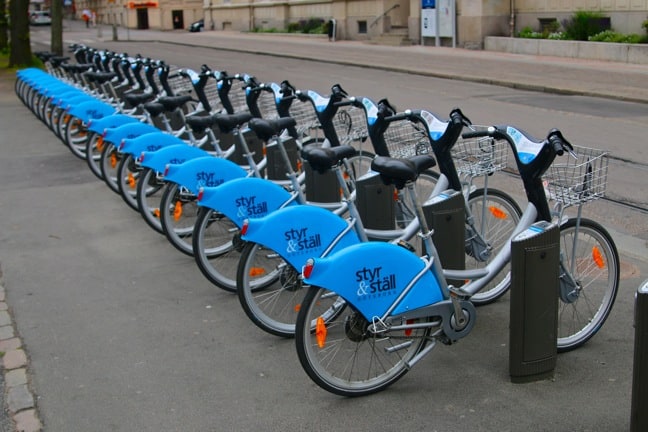 5. ECO-FRIENDLY TRANSPORTATION
We may not be big fans of cities, but Gothenburg was arguably the "greenest" city we've ever been to. Getting around was remarkably easy: They have 60 Styr & Ställ self-service bicycle rental stations spread across the city, with 3-day or full-season rentals available with the swipe of a card. Their public transportation system is equally impressive, with myriad bus, boat and tram routes all available using the same card.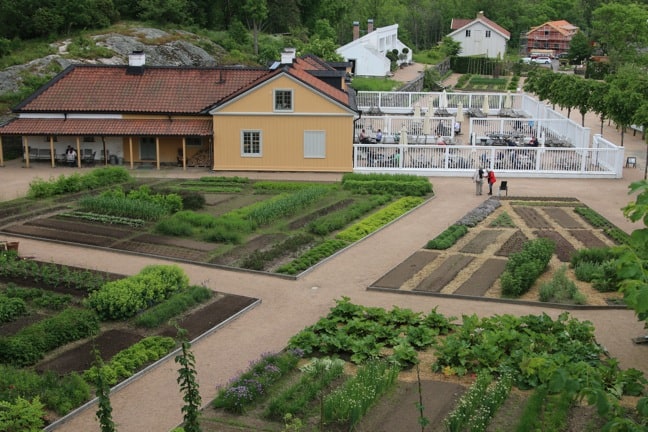 6. SUSTAINABLE AGRICULTURE
Eco-friendly farming seems relatively new here in the U.S. But in Sweden, sustainable agriculture was hotter than Georgia asphalt. From organic fruits and vegetables at Kosters Gardens and Gothenburg's historic Gunnebo House & Gardens to the grass-fed cows at Wragarden Farm, Sweden was an eco-friendly foodie's dream come true. It even inspired us to plant our own garden this year!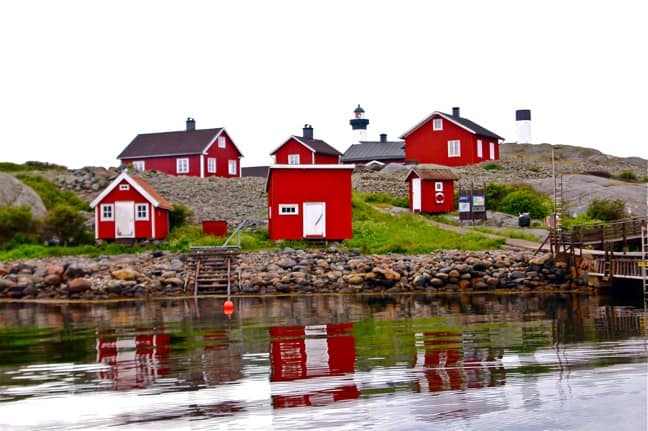 7. THE ISLANDS OF THE BOHUSLÄN COAST
We've never been to the coast of Scotland, but the rugged, rocky islands of West Sweden looked almost exactly like I imagine the Shetlands and Orkneys would. Home to around 12,000 species, Kosterhavet National Park proved particularly memorable, with unspoiled beaches, historic lighthouses, exceptionally fresh seafood, charming fishing villages and the country's largest seal colony.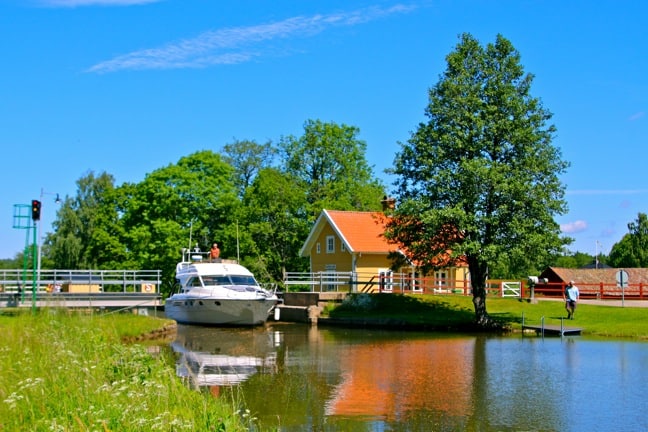 8. LIVING HISTORY
I grew up in Atlanta, which was burned to the ground by General Sherman during the Civil War and has only a few historic neighborhoods left to speak of. But from Hotel Koster and Nästegarden Bed & Breakfast to our historic house (formerly occupied by the lock keeper) at the Norrqvarn Hotell in Lyrestad, it seemed as if every place we visited in West Sweden had at least 100+ years of history behind it. For history buffs like us, the stories were fascinating.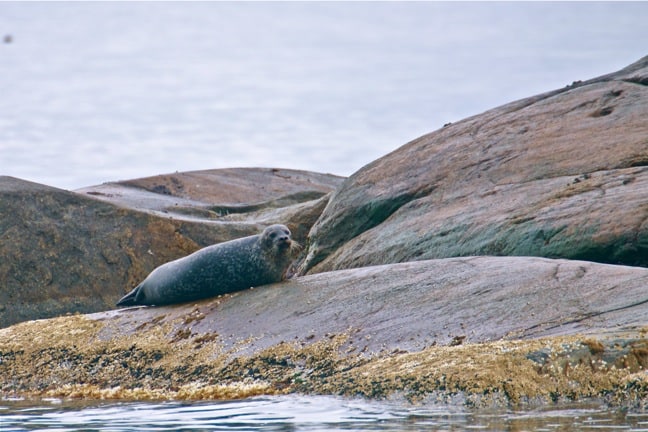 9. THE ANIMALS
Because we had few expectations of what we'd see in West Sweden, we found ourselves constantly surprised by little things. Animals (both wild and domesticated) were everywhere. There were Shire horses, seals and sea birds in the Koster Islands. There were deer, bison and moose at Wragarden Farm. There were thousands of birds on Lake Hornborga. And there seemed to be sheep, cows and goats everywhere.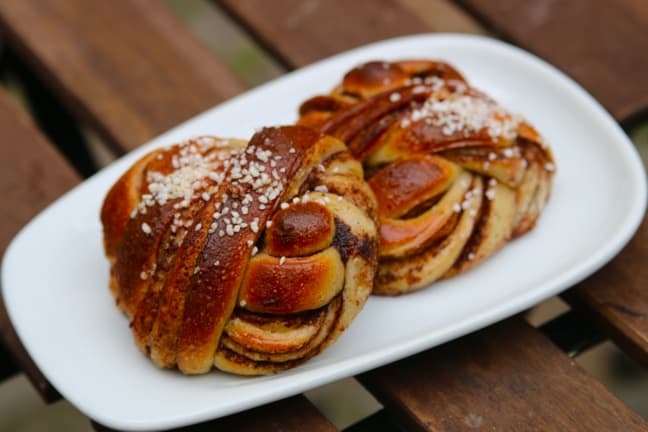 10. THE FIKA TRADITION
What the afternoon siesta is to many Latin American countries, Fika is to Sweden. Fika literally means "coffee break," but it's so much more than that. It's really a social thing: Friends and colleagues get together offer coffee, tea or juice; chat; and typically indulge in a sweet treat or two, the most common of which is a decadently delicious cinnamon bun infused with cardamom. Needless to say, Fika quickly became our favorite Swedish cultural institution. –Bret Love; photos by Bret Love & Mary Gabbett
Our trip was sponsored by the West Sweden Tourist Board, but we will never compromise our obligation to our readers. Our opinions remain our own.
If you enjoyed our post on the Things We Love About West Sweden, you might also like:
SWEDEN: The Moose Whisperer of Wragarden Farm
SWEDEN: Cycling Remote South Koster Island
SWEDEN: Touring West Sweden in a Volvo
FRIDAY PHOTO: Twin Moose Babies in Sweden
NORWAY: Our Amazing Road Trip Through the Jotunheimen Mountains