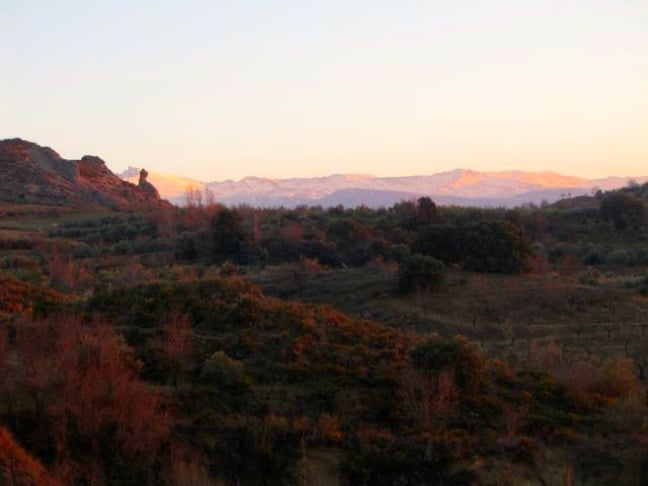 A Working Holiday In Andalusia, Spain
Spain was never a country I fancied visiting, mostly because my wife Emma—a Brit— wasn't keen on the idea. The Mediterranean coast is a major tourist destination for much of Europe, infamous for its stag parties, assorted belligerence and an odd absence of anything authentically local.
But, after spending three months working in Andalusia, Spain, we discovered that— as with many mass tourism hotspots— there's a lot more to it. This was in large part due to the way we traveled around Andalusia: We volunteered on farms.
Rather than loitering along Spain's coastline, we explored its interior, where we discovered a network of agricultural communities working towards sustainable living ideals such as renewable energy and small-scale farming. Rather than posh resorts, we stayed in small villages in the mountains that surrounded culturally rich cities such as Malaga (Picasso's birthplace), Granada and Seville.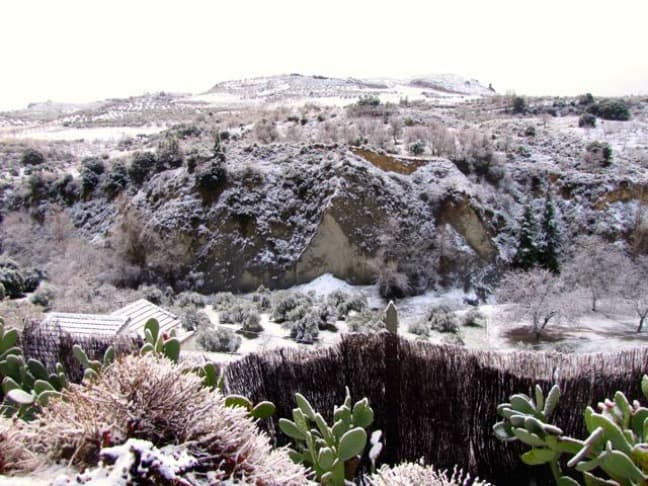 Along the way, we discovered an inspiring mixture of expats from all over the world (and all walks of life) mingling nicely with the natives.
We lost ourselves in expansive landscapes of olive and almond trees, sitting beneath meandering grape vines and the spindly branches of fig trees. We ate fresh produce, ambled along country roads on sunny afternoons and sampled our fair share of local libations.
We got to see a side of Spain that that felt rich, real and remarkable– something altogether different than the place Emma had never wanted to see.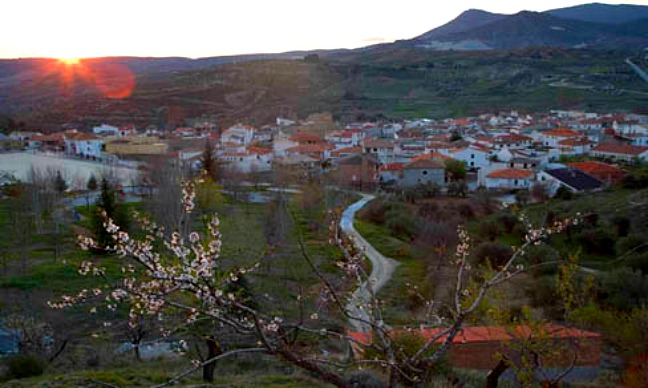 GRANADA
Our first work-exchange was a 20-minute drive north of Granada in a small village called Beas (de Granada). We stayed with Tom, an ex-New Yorker over 20 years into his life in Spain, with an interesting background of being a working musician in the local scene.
Tom owns around two acres of land with a couple dozen olives trees, a few almonds, a fig or two, grape vines, a personal-use marijuana plant (which is legal in Spain) and a small kitchen garden. We'd come to help him harvest his olives.
As far as unique local experiences go, helping to harvest one of Spain's most renowned crops is top shelf. Not only was the work pleasant—leisurely labors in the warming winter sun—but it was also humbling to participate in the age-old ritual of turning olives into olive oil.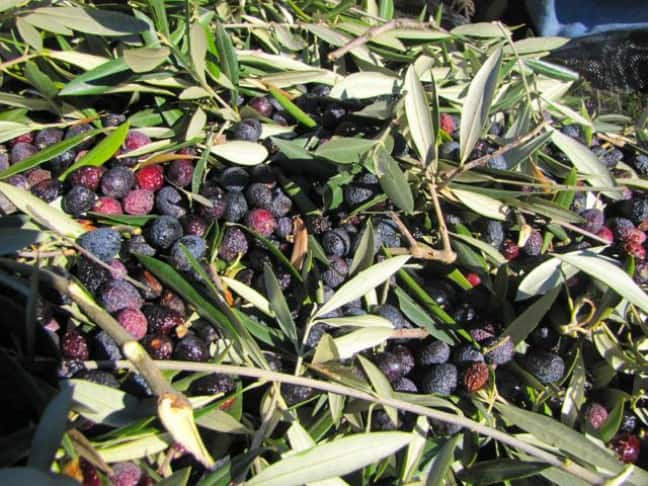 Tom's rather primitive (though still widely practiced) method consisted of stretching out nets beneath the trees and then whacking olives off them with super-sized broomsticks. After several days, we'd collected over 1500 pounds of olives, which Tom guesstimated to equal 120 liters worth of oil. He took them down to the village cooperative, where they handled the sorting, pressing and bottling for everyone in the village.
During our two weeks in Beas, we spent afternoons hiking along mountain ridges and through olive groves. We went into Granada to wander the hillside neighborhood of Albayzin and the massive Moorish site, the Alhambra, both UNESCO World Heritage sites. We also got to attend a musto (homemade wine) festival, in which everyone in the village brings soda bottles full of wine from their own vines and share it for everyone to sample.
A lot of the time we hung out with Tom, talking politics, playing music and listening to an amazing wealth of expat and local musicians come through for full-on jam sessions.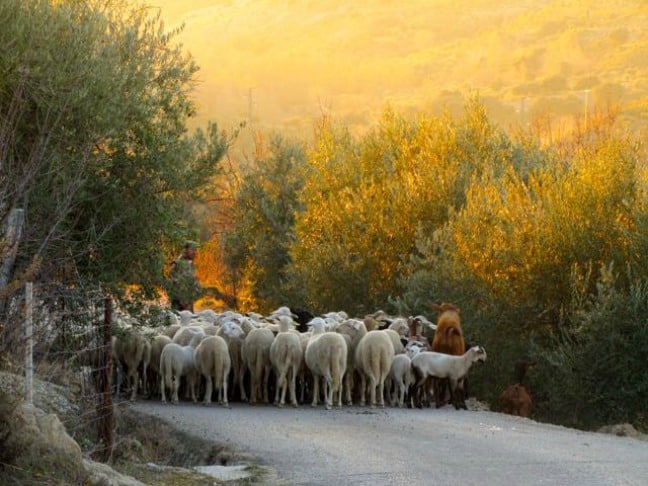 Órgiva
In the 16 years since the publication of Chris Stewart's marvelous book Driving Over Lemons: An Optimist in Andalucia, Órgiva has become an amazing blend of people and cultures from all across Europe, both bringing in hints of home and embracing Andalusian ways (see: tapas with a beer, siestas in the afternoon, ancient Moorish irrigation systems in summer).
The village has its share of wind-driven, bead-donning travelers, but still remains the home of many working farmers. Somewhere in the middle of them, agricultural experimentation and energy conservation steals the show.
We stayed on a permaculture site with a British-Indian grandmother who kept us well-fed. Her land had undergone major pruning, and our job was to clear up the rubble. We also built an earth staircase up to her terraces, compost bins and some interesting hugelkultur garden beds. In between tasks, we snacked endlessly from her mandarin and pomegranate trees. It was a beautiful thing to see her face light up as her property whipped back into shape.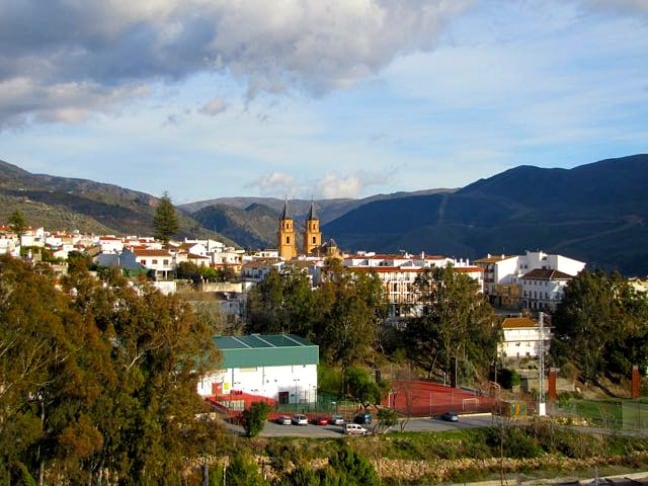 Órgiva is quite small and set in the shadow of the towering Sierra Nevada mountains, which were still snow-capped while we were there.
It has a marvelous cathedral, open-air plazas and lots of eateries with outdoor seating. Thursdays were market days (there is also a Saturday one sometimes), with a wonderful smorgasbord of fresh fruits and vegetables, artisanal pickles, olives, seeds and spices.
The rocky river bed made for great clambering, after-lunch exercise, and it's possible to stop for a jaw-dropping vista just about anytime.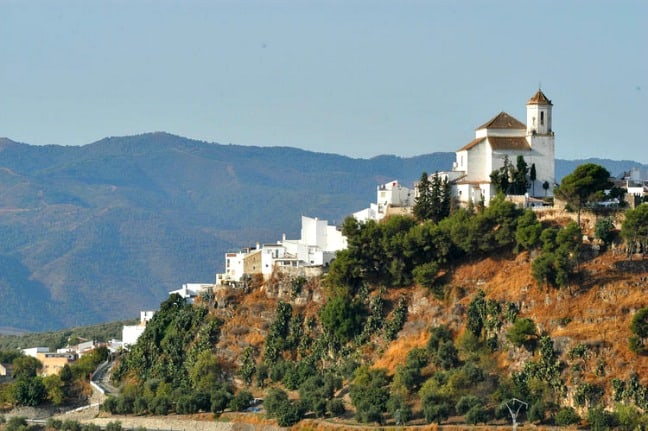 ALOZAINA
Our last stop in Andalusia sent us further south, near the popular beach city of Malaga.
We were about an hour bus journey inland, into craggy mountains covered in orange and olive groves, then even a little further afield from the village of Alozaina. We worked in a mountain area that turned out to be a magical place, both for us and obviously for those who live there.
We had chosen to come because we were intrigued by our host Trevor's blasé request for volunteers: "This is not an eco 'project.' I'm just a guy trying to live greener."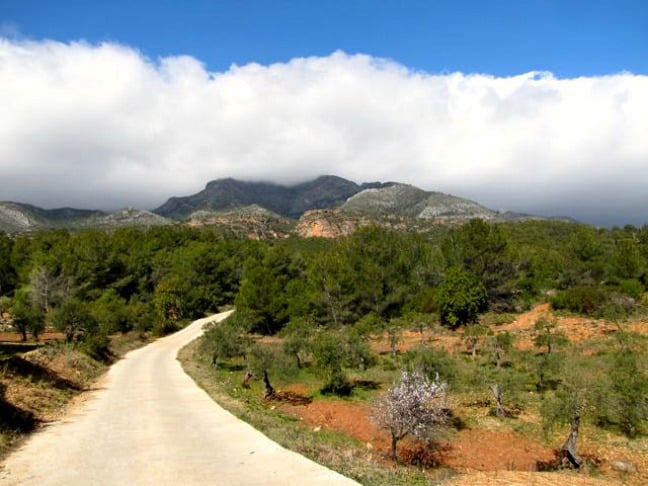 We were pleased to discover that Trevor was every bit as blasé as his post suggested. By day two, Emma and I (two permaculture junkies) were given free reign over much of his property and, as it turned out, just about any estate on the mountain we wished.
One of the major issues facing this area is its annual drought. So we built several beds designed to harvest and store water, and installed a swale (a ditch for catching, rather than removing, water). We also made an herb spiral and constructed a rocket pizza oven out of an impromptu version of cob, made from clay, sand and pine needles.
After a couple of weeks, it became clear that Trevor was pleased with our work. Neighbors came by to see it. Strangers from the village knew what we'd been up to. We got invites to stay long-term, living for free in private lodging, with food included. Trevor bought a nice plot of trees and vegetables to plant, and we became fast friends watching rugby, heading to the Tuesday veggie market, loitering at the Saturday artisan market, and visiting friends for dinner. It did give us a good pause to consider if we'd found a new home.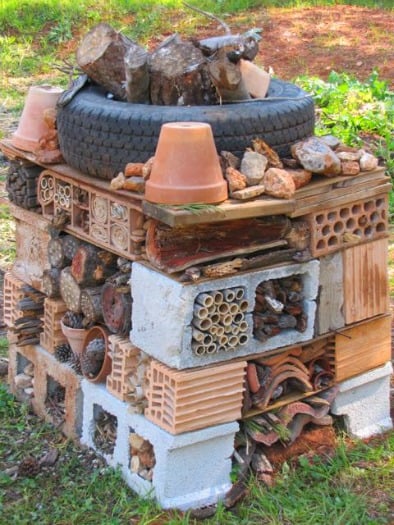 Do It Yourself Working Holidays
Emma and I have been volunteering on farms like this for the better part of the last 18 months, and slow travel has become our preferred way of exploring the world.
Our accommodation is free. Food is free (and healthy). We instantly acquire a half-dozen friends, adding more as the weeks go by. We get insider info on the best stuff to do, both markedly touristic and quietly local.
We enjoy some of the most scenic and beautiful places these countries have to offer. We learn about culture, farming, nature, renewable energy, and whatever peculiarities our hosts have, whether they be music, Indian cuisine or rugby.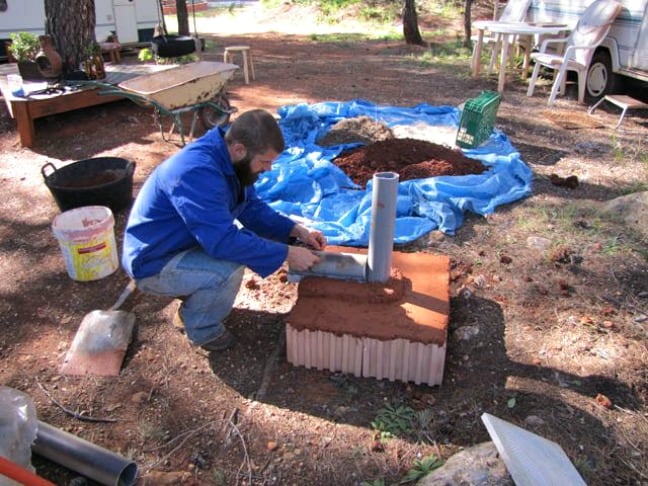 The amazing thing is that it's really quite easy to do– almost as simple as making a reservation!
We primarily use two websites, HelpX and WorkAway (WWOOF is another popular option), to find farmers seeking volunteers. Generally a response will come within a few days, and we set up the stay starting at around two weeks, with the potential for it to last longer should everyone be happy.
The work is never more than five hours a day– just enough to prevent us from feeling too sloth-like and keep us feeling fit– and it rarely requires any specific skills or knowledge. But, because we've been doing it for a while now, we have acquired a lot, which has equated to us being offered lots of jobs and long-term arrangements.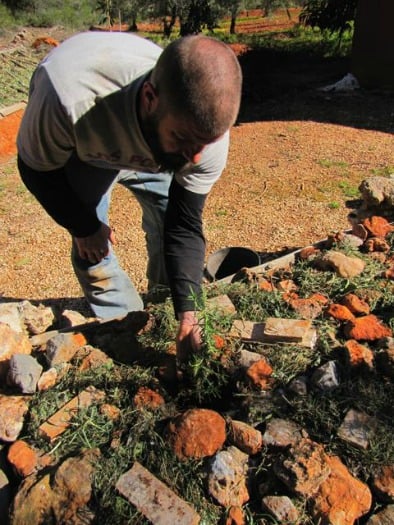 The typical agreement is that the host will provide room and board in exchange for 20 hours a week doing jobs ranging from babysitting or harvesting fruit to building eco-homes.
We've stayed in an open-air loft in the Nicaraguan jungle, a tipi in the mountains of Colombia, a caravan in a pine forest in Andalusia, and a spare room in Tom's house (sharing his kitchen and living room). We are vegans, and have always been obliged without complaint (it's generally self-catering, with groceries provided). Sometimes our hosts even adopt the diet while we are there.
What you do with your off-hours and weekends is up to you. In between farms, we typically take a few days to lounge, detour for sightseeing adventures and get from point A to B. But, by and large, we've come to prefer this sort of working holiday and highly recommend it to anyone interested in deep, rich travel experiences. –by Jonathon Engels; photos by Emma Gallagher unless otherwise noted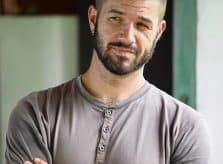 Jonathon Engels is a traveler, writer & teacher who's been living abroad as an expat since 2005. He's worked in nearly a dozen countries, and visited many others in between. He's currently on a slow travel trip from Central America to Patagonia, volunteering his way throughout the journey. He's a regular contributor to One Green Planet as well as Permaculture News, which focus on helping to keep the world green and clean. He's also the founder of The NGO List, a compilation of grassroots NGOs seeking international volunteers. His work can be found at Jonathon Engels: A Life Abroad, and his current whereabouts and goings-on are available on his personal blog.
If you enjoyed our post on Andalusia, Spain, you might also like:
SPAIN: Volunteering On A Vineyard in the Spanish Pyrenees
GO GREEN TIP #71: How To Create Eco Gardens
GO GREEN TIP #108: Using Permaculture Principles in Travel