There are 15 UK National Parks spread across England, Scotland and Wales. The majority of them are located miles away from big cities.
The United Kingdom is the 8th biggest tourist destination in the world, with over 35 million people visiting each year. But the majority usually stick to the capitols, forgetting that so much natural beauty lies just beyond their borders.
As a proud British citizen, I often remind travelers that there is so much more to my native land than London and Edinburgh.
If you plan on visiting the UK, take some time to explore the incredible ecotourism opportunities afforded by our gorgeous national parks. Here are a few of my personal favorites…
READ MORE: The Top 10 Things to Do on the Isle of Skye, Scotland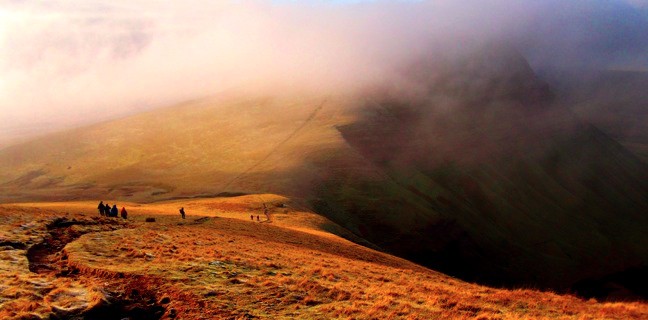 Brecon Beacons National Park, Wales
Situated in the center of Wales, Brecon Beacons National Park offers just about any kind of outdoor activity you could possibly imagine.
You can go spelunking in some of the most important cave systems in Europe, walk an easy route, hike along more challenging trails.
Later, you should look to the skies at night: The Beacons were the 5th spot in the world to be given International Dark Sky Reserve status.
You'll also find an impressive array of wildlife there. Most noteworthy is the large variety of birds, including Red Kites, Skylarks, Pipits, and rarer breeds like the Peregrine Falcon, or perhaps a Kingfisher if you're lucky.
READ MORE: Birdwatching at The London Wetland Centre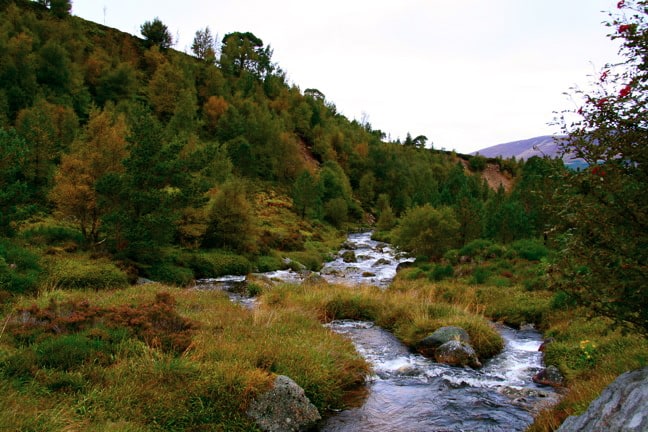 Cairngorms National Park, Scotland
If you decide to go up to Scotland when traveling in the UK, you're already onto a winner, as the entire country is a gold mine for natural beauty.
But for a healthy dose of untamed nature, head to Cairngorms National Park, which is about midway between Perth and Inverness. With mountains and lakes (and dozens of hiking trails in between them), there's no shortage of things to do in its 1,700 square miles.
In Cairngorms' majestic peaks, you can go mountaineering, skiing, or snowboarding. Further below, you can take a bike ride along 64km of off-road trails, or go canoeing, sailing, canyoning, or white water rafting.
Animal lovers will also find 25% of Britain's endangered species in Cairngorm, with plenty of designated lands to protect them. Keep an eye out for the elusive Red Squirrels!
READ MORE: 10 Best Mountains In The World (World Travel Bucket List)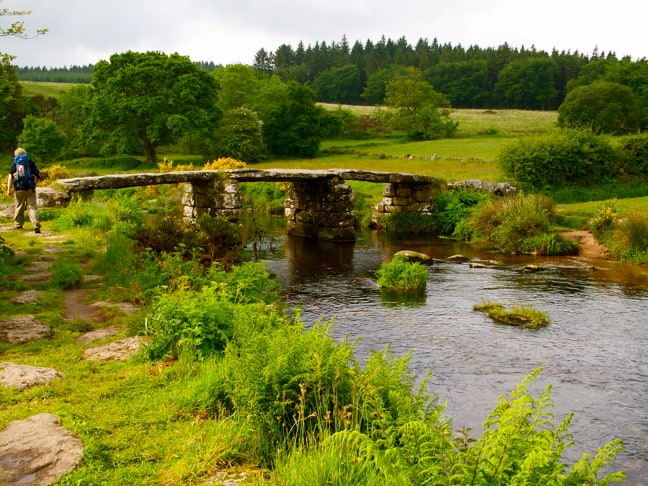 Dartmoor National Park, England
Down on the southwest peninsula of England you'll find Dartmoor National Park, which offers a combination of hiking, biking, camping, canoeing, and horseback riding.
If trudging around in the rain/cold doesn't sound like your idea of a grand adventure, Dartmoor is a good option for exploration, as it's located in the warmest part of the country.
In addition to its outdoor recreation activities, Dartmoor is also an excellent choice for those who like to mix nature with history.
Many Bronze Age archaeological remains can be found here, including standing stones and kistvaens, which are ancient stone tombs.
READ MORE: One Week In Ireland (The Perfect Ireland Itinerary)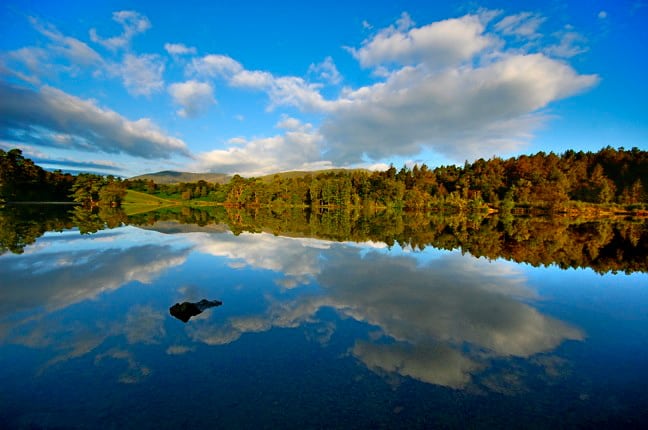 Lake District National Park, England
Otherwise simply known as The Lake District, this is one of England's most famous areas for breathtaking scenery.
The Lakes are a pocket of paradise for avid walkers and cyclists, and the region also attracts hundreds of climbers each year to scale its vast and jagged rocks.
Don't miss Lake Windermere (England's largest lake, at over 10 miles long), hiking in Great Langdale, or the calm views at Coniston Water.
There are also an endless number of walking routes in The Lake District, as well as other activities, so a good guidebook is a must for making the most of your visit.
READ MORE: The Best Lakes in the World (World Travel Bucket List)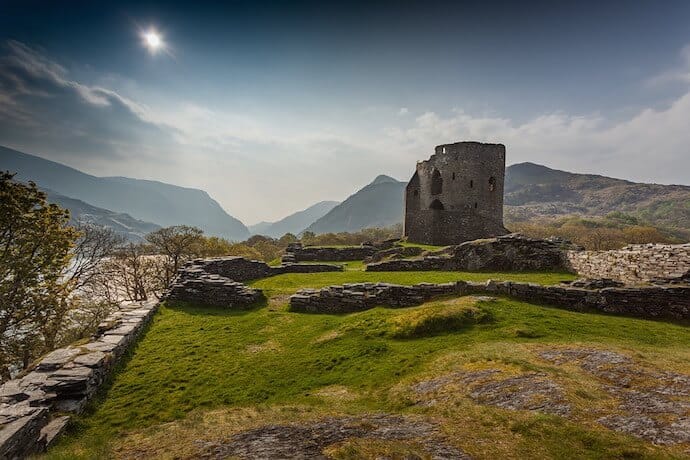 Snowdownia National Park, Wales
A second mention for Wales (truly an underrated region), Snowdonia National Park's main attraction is Snowdon, the highest peak in both Wales and England.
At an altitude of 1,085 meters (3,560 ft), Snowdonia is predominantly a hiking or walking destination.
There are also several well-known cycling routes through the park, most notably the Mawddach Trail, a leisurely 9-mile stretch.
For a real adventure, head underground into the caves and mines that can be found below ground in Snowdonia, especially the Sygun Copper Mine or Llechwedd Slate Caverns, where miners toiled back in the Victorian Age.
READ MORE: The Best Hikes in the World (World Travel Bucket List)
Honestly, honorable mentions could go to just about any of the other 10 UK National Parks, as they're each just as stunning as the next.
But if there were a "Big 5" to highlight, these are the ones I would recommend as a must-visit.
Unfortunately, no regions in Northern Ireland have yet to obtain national park status. But there are truly no areas in this part of the UK that are lacking in natural beauty. –Emma Higgins
GGT Editor Emma Higgins has been writing/travelling on and off since 2009. Her blog, Gotta Keep Movin', is full of stories and advice from her trips, which include Europe, India, Morocco, South America, USA and Canada. Her focuses are budget travel and volunteering, and she's been involved in sustainable farming in Argentina, animal shelters in Peru, and making goat cheese in British Columbia. Follow her on Facebook, Twitter & Pinterest.
If you enjoyed our post on the Top 5 UK National Parks, you might also like:
BOSNIA & HERZEGOVINA- Top 5 Eco Attractions
CROATIA: Plitvice Lakes National Park
IRELAND: A Week in the Emerald Isle
ITALY: Singing for the Pope John Paul II in the Vatican
MALTA: Mnarja, The National Festival
SLOVENIA: Discovering Lake Bled
SPAIN: Volunteering in the Pyrenees