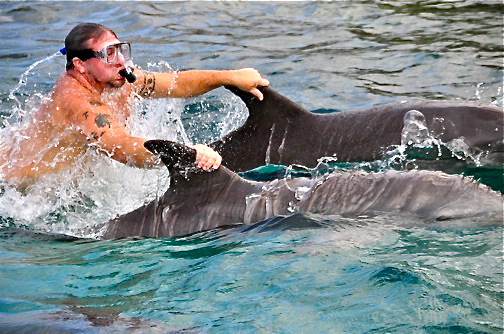 DIVE AT DOLPHIN ACADEMY
We've seen The Cove, so we're as sensitive as anyone to the problems of keeping dolphins in captivity. But this facility, located at the Curaçao Sea Aquarium, is one of only three in the entire world that allows visitors to swim with our fine-flippered friends in the open water, petting, playing with and riding on Bottlenose dolphins in their natural environment.
It's amazing to see these dolphins let out to roam in the open sea, only to return to the crystal blue waters they call home. Their up-close Animal Encounters give snorkelers and scuba divers an incredible opportunity to interact with dolphins and hand-feed a variety of sharks (thankfully, through a hole in a Plexiglas window), stingrays, turtles and tropical fish. It's truly a once-in-a-lifetime underwater experience.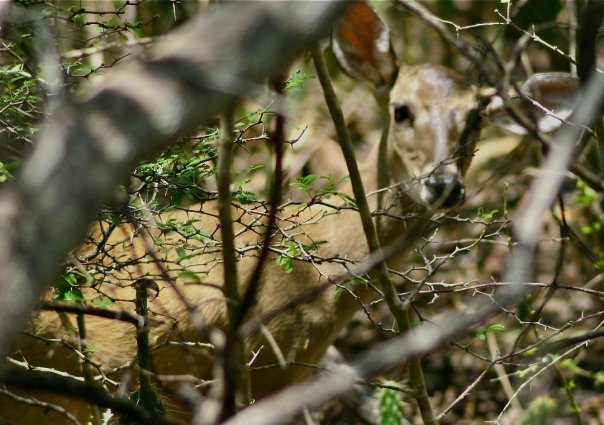 EXPLORE ST. CHRISTOFFEL & SHETE BOKA NATIONAL PARKS
Run by the Carmabi Foundation, St. Christoffel National Park centers around Mount Christoffel (Curaçao's highest point at 1,292 feet), which can be reached via well-marked hiking trails. You'll see iguanas, a variety of birds, perhaps even a rare white-tail deer, and you can find paintings from the Arawak Indians in the caves at Boca Grandi. Nearby Shete Boka is home to seven caves, some of which serve as sea turtle breeding grounds.
TAKE AN ATV EXCURSION OR JEEP SAFARI
An island made up mostly of coral, parts of Curaçao look like they're covered in lava, with an arid environment that produces more cacti than palm trees. ATVs and safari Jeeps are best for exploring its rugged back-country, with companies like Eric's ATVs and Curaçao Actief offering tours that take you from plantation ruins and the natural jacuzzi of the Supladó crater to hidden caves and stunning vistas.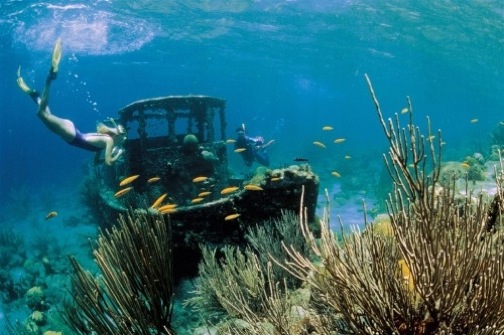 SNORKEL THE TUGBOAT & THE BLUE ROOM
The waters off Curaçao's coast are teeming with coral reefs that thrive with aquatic life. The Tugboat, in Caracas Bay, is the world's most photographed dive site, featuring a 25-year-old shipwreck that attracts angelfish, parrotfish and more. The Blue Room, located in Westpunt, is a massive sea cavern that's become a diver's haven, offering stunning sights in eerie turquoise waters that glow like Blue Curaçao liqueur.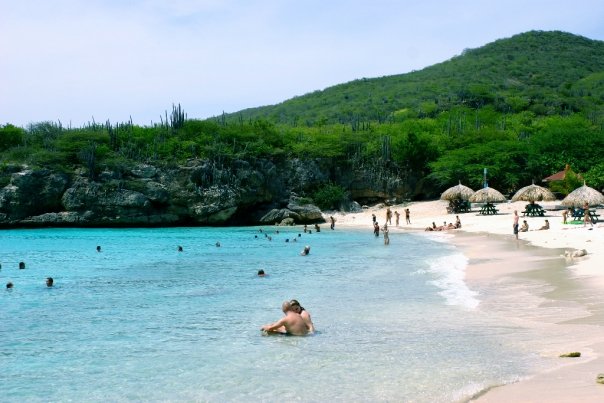 PLAY ON THE PLAYAS
Outdoor adventure lovers will find plenty to do on Curaçao, but the island is equally appealing for those whose idea of fun involves little more than a sunny day, clear water and a cool tropical drink. The southern coast features numerous gorgeous beaches ranging from the intimate Playa Jeremi and Playa Lagun to full-service beaches like Cas Abao and Kontiki, which offer recreational activities and excellent amenities. –Bret Love, photos by Bret Love & Mary Gabbett
If you enjoyed reading Top 5 Eco Attractions in Curaçao, you might also like:
The 20 Best Caribbean Islands To Visit (If You Love Nature & Hate Crowds)
The 20 Best Things to Do in Aruba (For Nature & History Lovers)
The 20 Best Things to Do in Jamaica (For Nature & History Lovers)
The 20 Best Things to Do in Barbados (For Nature & History Lovers)
Top 20 Things to Do in Cancun (For Nature Lovers)
Caribbean & Latin American Art (History & Travel Guide)
13 Small Ship Cruises For Your World Travel Bucket List
St Kitts Travel Tips (A St. Kitts Travel Guide)
Dominica- Emerald Pool/Whale Watching