Like virtually every country in the Caribbean, Barbados has more than its share of beautiful beaches. But for those who want to see more of this former British colony—the most developed island in the region— there are a surprisingly broad range of things to do in Barbados.
Measuring just 17 miles long and 14 miles wide (166 square miles total), Barbados is a tiny island with a huge heart.
Located 100 miles east of its nearest neighbor in the Windward Islands, Barbados offers big waves, a rugged northern coastline, and a mountainous interior that make it a haven for nature lovers.
But it also offers gourmet restaurants and a thriving nightlife scene on its famed western shores (known as the Gold Coast), for those who love a good party.
Whether you're a nature lover, a history buff, a foodie, or simply someone who loves a good party, the island offers an impressive array of activities and attractions that belie its small size.
READ MORE: 20 Best Caribbean Islands To Visit (If You Love Nature & Hate Crowds)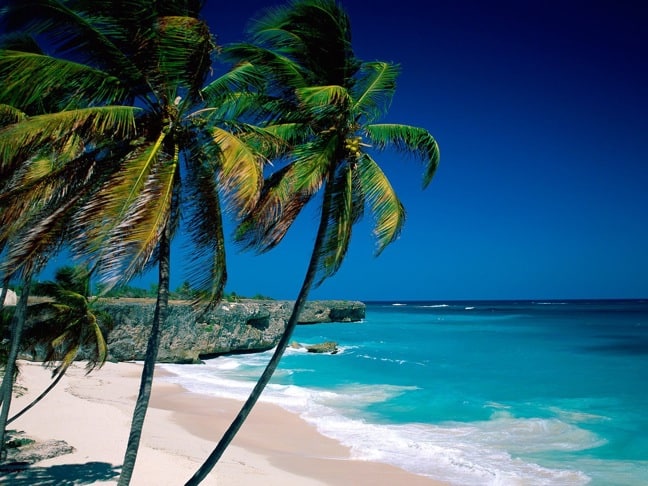 A BRIEF HISTORY OF BARBADOS
Located 1,600 miles southeast of Miami (about 62 miles east of the Windward Islands), Barbados is unique among its Caribbean island neighbors.
Its history was colored by colonialism, with the indigenous Kalinago people conquered by the Spanish in the 15th century. They were replaced by the British in 1627, who brought African slaves to work the land and build up the island's sugar cane industry.
Slavery was abolished in Barbados in the 1830s. Although the island remained under British rule until gaining independence in 1966, blacks were immediately given the rights to own property.
As a result, the African influence dominates the island's art, music, dance, food and other forms of cultural expression much more than it does on other islands in the area.
But because nearly 50% of its tourists come from the UK, Barbados is affectionately known as "Little England." So don't be surprised to see bangers and mash or beans on the breakfast menu, or marathon cricket matches on the telly.
READ MORE: Caribbean & Latin American Art (History & Travel Guide)
TOP 10 THINGS TO DO IN BARBADOS

BARBADOS MUSEUM & HISTORICAL SOCIETY
Start your tour of Barbados by exploring Historic Bridgetown, a UNESCO World Heritage Site. It's home to the Barbados Museum & Historical Society, which is located inside a 19th-century Colonial building that once housed a British military prison.
The Museum offers an immersive look back at the history and evolution of Barbados, with exhibits and artifacts spanning over five centuries.
Their expansive collection includes a natural history display on the island's coral structure; artifacts from the area's original Amerindian inhabitants; furnishings from an 18th-century plantation home; and antique maps of the region.
Families will especially love the interactive children's gallery, which is focused on historical education. As a bonus, you can also enter some of the old prison cells!
READ MORE: Exotic Islands for Your World Travel Bucket List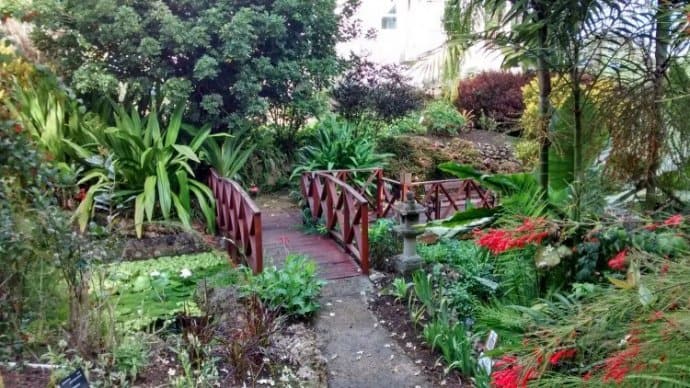 ANDROMEDA BOTANIC GARDENS
For those seeking more pastoral pleasures, there's the 6.5-acre Andromeda Botanic Gardens, which is overseen by the Barbados National Trust.
Andromeda Gardens was established by Iris Bannochie (1914-1988), who was the foremost horticulturalist in Barbados during her lifetime. She was awarded the prestigious Veitch Medal by the UK's Royal Horticultural Society, won multiple gold medals at the Chelsea Flower Show, and received the Silver Crown of Merit from the Barbadian Government.
Her garden in St. Joseph features the largest collection of tropical and sub-tropical plants in the eastern Caribbean, with over 600 species spread throughout its walking trails. Most were either collected by Iris Bannochie herself, or were given to her as gifts.
One of our favorite sections is the Flower Forest, which is located on a former sugar plantation. It combines a cultivated botanical garden with a towering rainforest filled with flowers, tropical birds, and chattering monkeys.
READ MORE: How to Create a DIY Wildlife Habitat in Your Yard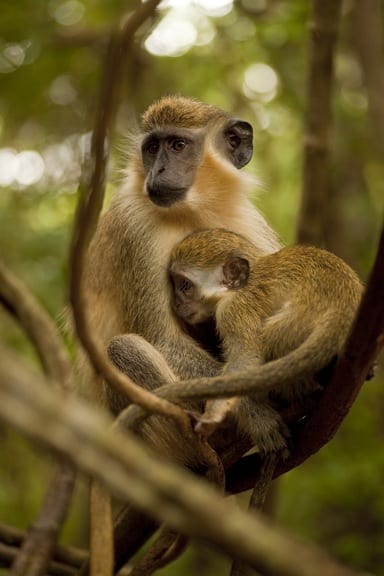 BARBADOS WILDLIFE RESERVE
This 4-acre paradise was originally founded in 1982 to preserve and study Green Monkeys, which were brought to the island in the 17th century.
Today the popular primates are just one of many species that roam freely around the reserve, including Red Brockets (a South American deer), Patagonian Maras (a short-eared hare from Argentina), Cuban Rock Iguanas and Red-Footed Tortoises.
Your Barbados Wildlife Reserve entry fee also grants you admission to the Grenade Hall Forest & Signal Station, an adjoining attraction that affords amazing views of the island's landscape.
With the closing of the Graeme Hall Nature Sanctuary back in 2008, the Barbados Wildlife Reserve has emerged as one of the island's most relaxing natural retreats.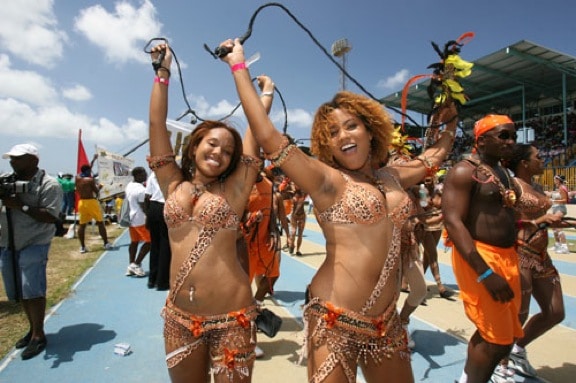 CROP OVER
What Mardi Gras is to New Orleans and Carnaval is to Brazil, Crop Over is to Barbados. The traditional harvest festival can be traced back to the slavery era, when it was primarily celebrated on local sugar plantations.
Though the party has gotten larger and more flashy over the years, many historical elements remain the same, including music, dancing and all sorts of Bacchanalian indulgences.
One of the most popular features is the competition for the Calypso Monarch Award, in which colorfully costumed calypso bands vie for the public's affection in hopes of being crowned King and Queen of Calypso.
The festival stretches from June until the first Monday in August, culminating in the national holiday known as Grand Kadooment. This is the must-see climax of the celebration, in which pulsating Bajan rhythms fill the streets and fireworks light up the sky.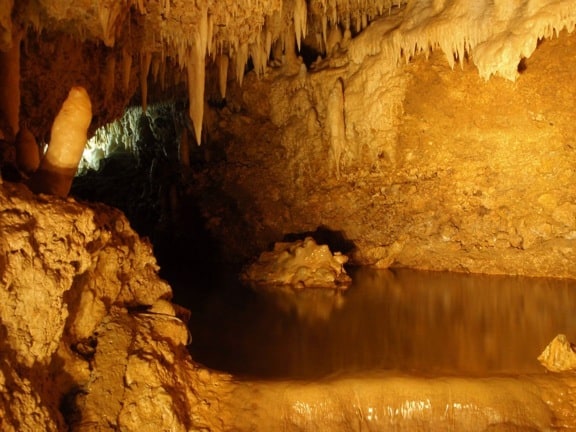 HARRISON'S CAVE
Re-opened a few years ago after extensive renovation, Harrison's Cave has emerged as one of Barbados' most popular tourist attractions.
The tour begins at the Visitor Reception Centre, and then you have the option of taking two scenic trails or glass-fronted elevators to descend from the cliff top to the valley floor.
The Cave Interpretive Centre's interactive exhibits and short video presentation provide a brief overview of the 2.3-km cave's history.
After that you'll embark upon a 45-minute tram tour through an underground wonderland filled with incredible stalactites, stalagmites, and waterfall-like flowstone formations.
READ MORE: 10 Amazing Caves (For Your World Travel Bucket List)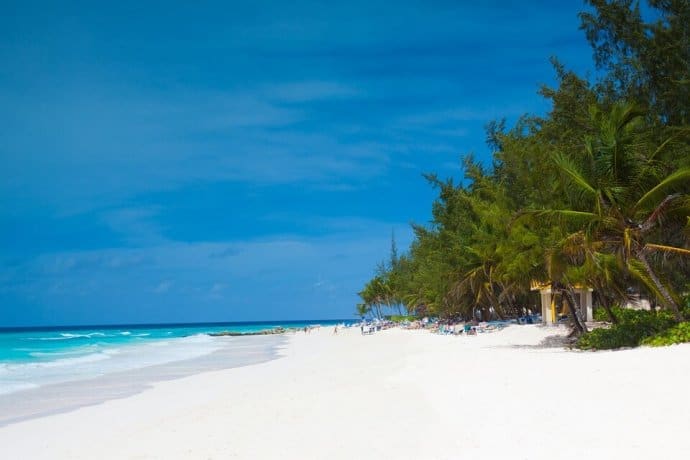 LIMING
Barbados is best known as the birthplace of pop music icon Rihanna, who moved to the U.S. at age 16 to pursue her music career. But one visit will convince you that the island's greatest gift lies in its laid-back approach to life, which is commonly referred to as liming.
Liming is the Bajan word for just hanging out. It's all about relaxation with friends and relations, and the Bajans have elevated it to an art form.
The island boasts 60 beaches on 70 miles of stunning coastline, surrounded by tropical trees, a steady offshore breeze, brilliant blue seas and skies, and the vibrant colors of the setting sun.
It's a remarkable setting for spending the day chilling out on white sandy beaches, or playing dominos (known as slam uh dom) at rustic roadside rum shops.
At night you can find many locals strolling through the lively restaurant and nightlife scene of St. Lawrence Gap, or drinking rum punch and Banks beer at the street parties in Holetown.
READ MORE: The Ultimate Beach Vacation Packing List

MOUNT GAY RUM DISTILLERIES
Even people who know nothing about Barbados generally know the name Mount Gay. Founded in 1703, it is generally considered the world's oldest rum company.
Mount Gay's iconic logo is everywhere on the island, and their rum is in everything. In Barbados there seems to be as many rum shacks as New York has hot dog stands.
The informative Mount Gay Rum tour offers a behind-the-scenes look at their entire production process. You'll learn about everything from the harvesting of the sugarcane to the bottling of the final product.
But the best part is the tasting at the end, in which guests sample a half-dozen varieties ranging from top-notch sipping rum to liqueurs flavored with vanilla, mango and passion fruit.

OISTINS' FRIDAY NIGHT FISH FRY
If you visit Barbados and you're searching for the island's hottest party, chances are everyone you ask will refer you (with a knowing smile) to the Friday night fish fry in Oistins.
This colorful fishing community in the parish of Christ Church is a great place to get to know the locals, for whom the fish fry is a beloved weekly tradition.
Beached boats and local fishermen weaving their nets set a pastoral scene during the day, but every Friday night the area really comes alive. Hundreds of Bajans and tourists alike arrive, eager to sample local fare such as fried and grilled fish (usually served with a spicy Scotch Bonnet pepper sauce), fish cakes, the spicy pork stew known as Pepperpot, and more.
Families tend to show up early, but there's dancing and drinking into the wee hours of the morning. With lively island music (including reggae and calypso) pumping all night, Oistins is second only to Crop Over for the most raucous good time to be had in Barbados.
READ MORE: Caribbean Music & Dance Styles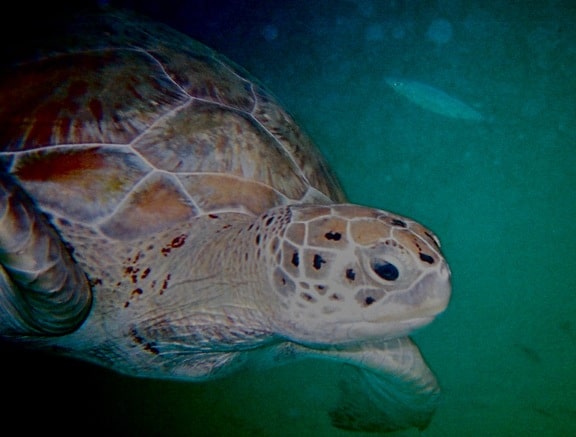 SNORKELING WITH SEA TURTLES
Imagine yourself swimming in warm, aquamarine waters so clear and calm that you can see every single indention in the sand nearly 40 feet below.
Now imagine yourself surrounded by hundreds of yellow and black Sergeant Majors, brilliant blue Barbadian Chubs, and countless other tropical fish you can't identify.
Two surprisingly friendly greenback Sea Turtles swim right beneath you as you float above the wreckage of two barges, which were intentionally sunk just offshore to create man-made reefs here around 30 years ago.
These were a few of the many highlights of my rejuvenating 5-hour adventure via catamaran with Tall Ships Cruises, which allowed us to snorkel in numerous spots off the coast of some of the island's most breathtaking beaches.
READ MORE: 13 Small Ship Cruises For Your World Travel Bucket List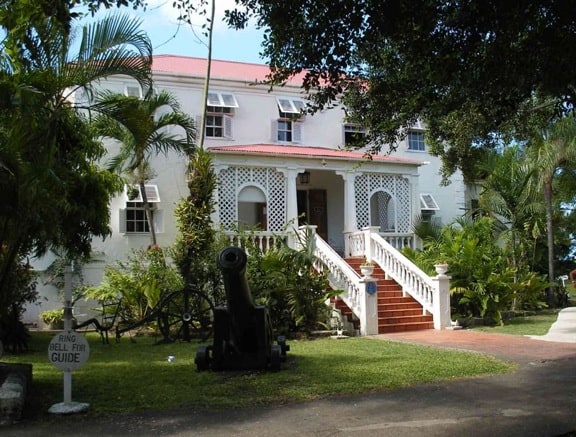 SUNBURY PLANTATION HOUSE
The Sunbury Plantation House was originally built around 1660 by Matthew Chapman, one of the country's first land-owning settlers.
Now, this plantation home in the Barbados countryside is a remarkable reminder of the island's colonial history.
The home was severely damaged by fire in 1995, but you'd never know it today: Sunbury has been lovingly restored to its original glory, packed with authentic antique fixtures and furnishings.
The cellars, which were originally used for storing vegetables grown on the plantation, now house an impressive collection of antique carriages, and the lushly landscaped grounds feature old carts and machinery used to cultivate the land in centuries past. –by Bret Love; photos courtesy Barbados Tourism Board unless otherwise noted
BEST PLACES TO STAY IN BARBADOS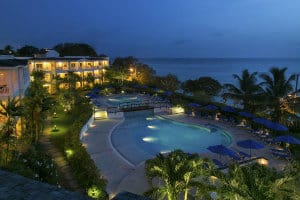 Beach View Hotel – Located on the West Coast of Barbados overlooking Paynes Bay in St James, the Beach View Hotel is a small 36 suite self-catering hotel set on 3 acres of beautifully landscaped gardens just 1 minute from the beach. Featuring an on-site café and a large outdoor pool. The spacious suites have a full kitchen and are great for families or solo travelers. Members of Pack for a Purpose and Green Globe. Check Rates or Read Reviews.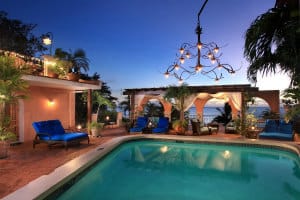 Little Arches Boutique Hotel – An adults-only boutique hotel, Little Arches received Conde Nast Traveler 2017 Readers' Choice Award. Family owned and operated superior first class hotel with 10 rooms nestled on the south coast hideaway bay adjacent to the white sands of Enterprise Beach. Winner of Tripadvisor's' Travelers Choice for Best Small Hotel and Hotels for Romance. Member of Green Globe. Check Rates or Read Reviews.
Compare Hotel Prices in Barbados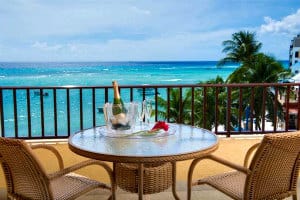 Yellow Bird Hotel – Newly renovated and conveniently located by fine restaurants (5 min from Oisten's) and lively nightlife, Yellow Bird is a intimate 20 room 3-star boutique hotel located in St. Lawrence Gap, Barbados. Highlights include breakfast on the patio overlooking the bay and swimming with turtles just off the beach. Guest say it is an excellent value for money. Members of Pack for a Purpose and Green Globe. Check Rates or Read Reviews.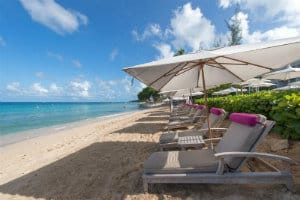 The House – A romantic 34-room, adult-only ocean retreat full of luxuries like a House Ambassadors to tend to your every need -cold drinks, tasty nibbles, applying chilled sun cream. Enjoy a complimentary jet lag revival massage in the privacy of your room or in a beachfront cabana. Named in Travel + Leisure's Top 25 Resort Hotels in the Caribbean, Bermuda & Bahamas 2017 World's Best Awards. Member of Green Globe. Check Rates or Read Reviews.
GUIDES WE RECOMMEND: CLICK PHOTO TO LOOK INSIDE ↓
If you like Top 10 Things To Do In Barbados, then you might also like:
The 20 Best Things to Do in Jamaica (For Nature & History Lovers)
The 20 Best Things to Do in Aruba (For Nature & History Lovers)
The 20 Best Things to Do in Curacao (For Nature & History Lovers)
St Kitts Travel Tips (A St. Kitts Travel Guide)