The most beautiful islands in the world offer an exceptional opportunity to get away from it all and immerse yourself in a mixture of nature, wildlife, history and culture.
There's a balance of exhilaration and relaxation, adventure and pampering.
From our earliest trips together (to Hawaii, Curaçao and the Dominican Republic) to our recent trip to Coron, Palawan in the Philippines (which Travel + Leisure named Best Island in the World two years in a row), Mary and I have always loved exotic islands.
And though we've been able to visit several of these since we created our bucket list, there are still quite a few exotic islands we're dying to visit…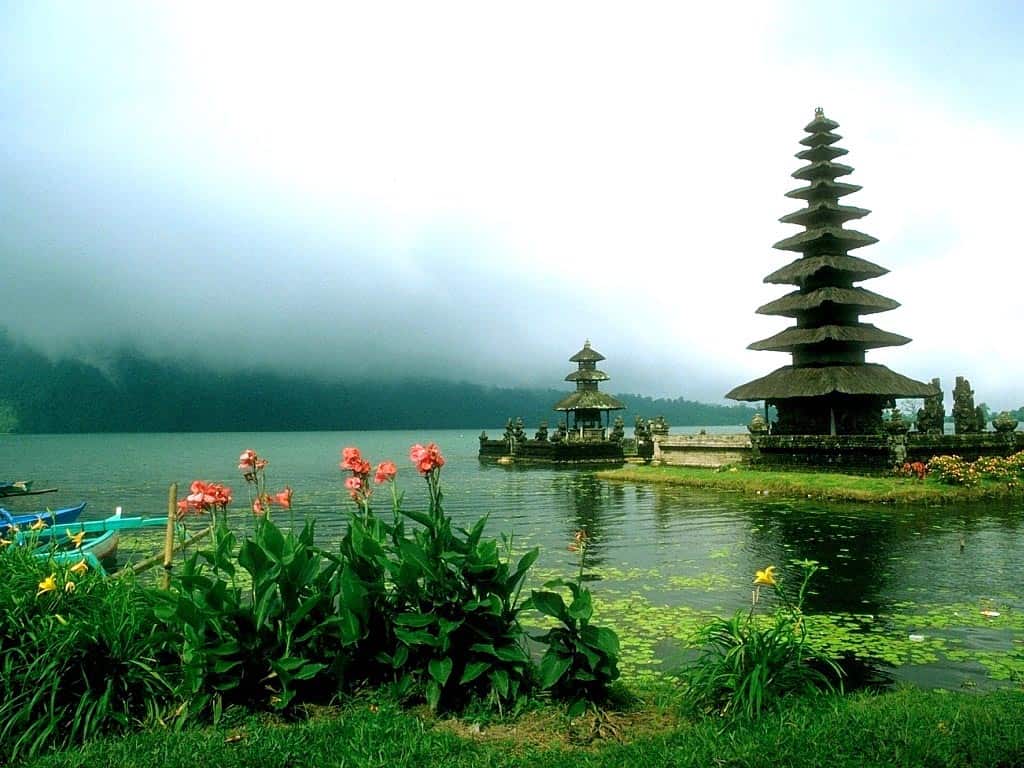 BALI  (Indonesia)
Bali is a tropical paradise in which visitors can relax and find themselves transported to another way of life by the scents of blossoming frangipani trees and burning incense.
Made famous in the West by the classic Broadway musical South Pacific, the tiny island has more than its fair share of unique cultural offerings, such as shadow puppets and intricate artwork.
Temples are decorated with impressive sculptures of gods and goddesses, adding a mystical spiritual element that lends an air of magic to every traveler's visit.
READ MORE: Top 5 Things To Do In Indonesia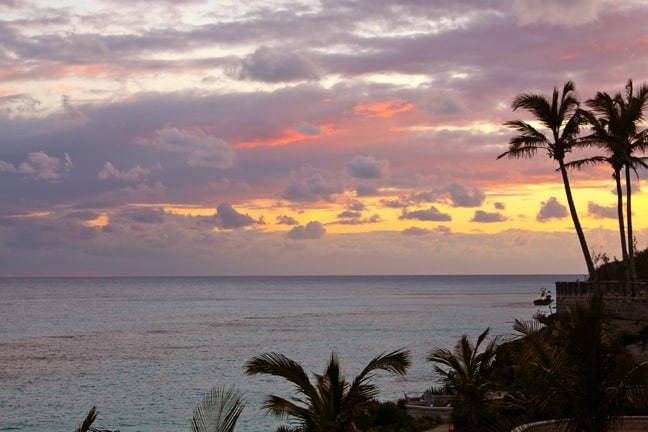 BERMUDA
Hundreds of thousands of people every year escape from it all on the beautiful pink sand beaches of Bermuda.
But the British island's crystal-clear aquamarine waters and vast coral reef systems are equally alluring, filled with brightly colored marine life that attracts avid snorkelers and scuba divers from all around the world.
Foodies will want to try the abundant fresh seafood, local bay grape jelly and the signature cocktail known as the Rum Swizzle.
READ MORE: Bermuda Photo Gallery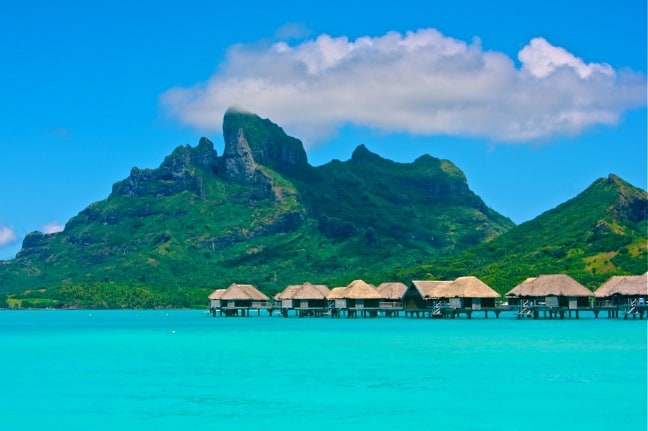 BORA BORA  (French Polynesia)
Bora Bora (whose original name in the Tahitian language means "first-born") is a luxury traveler's dream.
With two mountains in the center of the island and a picture-perfect lagoon and barrier reef surrounding it, it's the quintessential location for rest, relaxation and romance.
"Getting away from it all" is defined by a stay in one of Bora Bora's famed thatched-roof bungalows, which are often outfitted with glass floors to allow views of an underwater world filled with manta rays and sharks.
READ MORE: 21 Tahiti Photos to Fuel Your Exotic Island Fantasies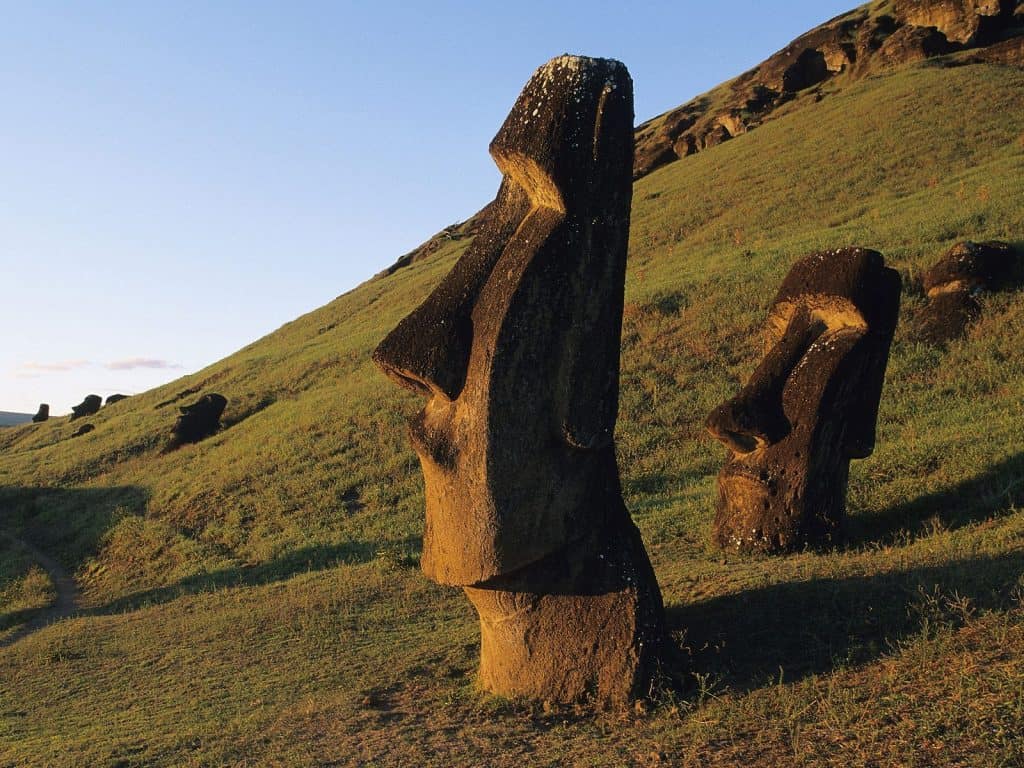 EASTER ISLAND
Also known as Rapa Nui, this small island located in southeastern Polynesia is home to the massive moai, 887 enigmatic statues of giant heads that earned Easter Island its designation as a UNESCO World Heritage Site.
Considered to be the most remote inhabited island on the planet, Easter Island offers much more than just the famed monuments, including rich Polynesian culture, ancient cave art and gorgeous South Pacific sunsets.
READ MORE: Rapa Nui National Park: Easter Island Facts & Photos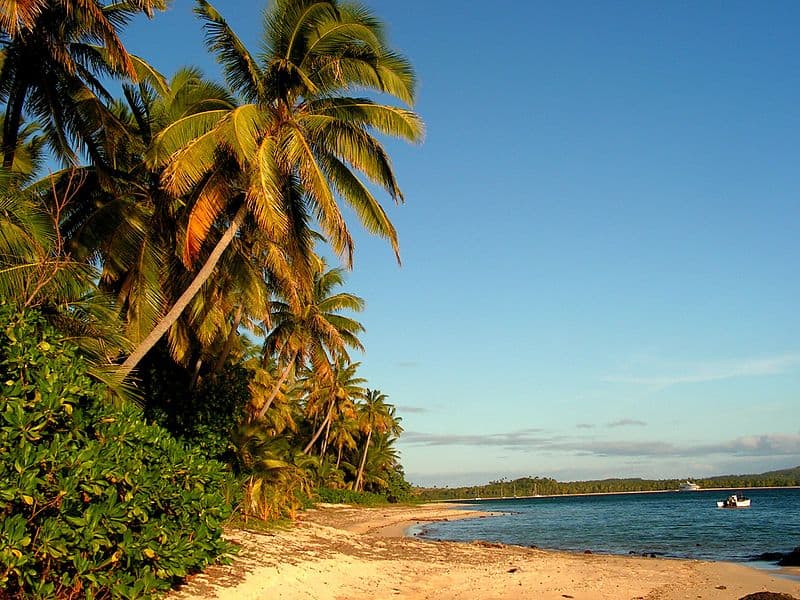 FIJI
Formed through volcanic activity started 150 million years ago, Fiji is an archipelago made up of over 332 islands and more than 500 islets.
Despite being remote– New Zealand, the closest significant landmass, is over 1,000 miles away– Fiji's abundant forests, minerals and fish make it one of the most developed economies in the South Pacific.
Of course the tourism industry is a major factor, as travelers from around the world voyage to explore its ecotourism offerings, from canoeing and biking to snorkeling and diving.
READ MORE: Top 5 Ecotourism Activities on 'Eua Island, Tonga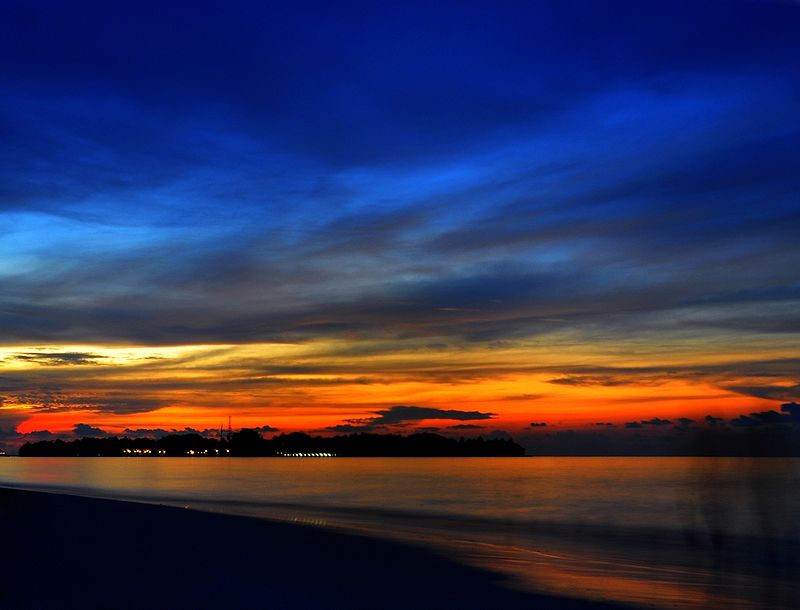 MALDIVES
Located in the Indian Ocean near India's Lakshadweep islands, the Republic of Maldives is a group of 26 ring-like coral islands encircling clear blue lagoons.
It's also one of the least populated nations on this list, with around 328,000 people living on 200 of its 1,192 islands.
The Maldives have drawn increased attention in recent years due to the threat of being flooded by rising sea levels due to climate change.
But for now it's a gorgeous tropical paradise, with peaceful lagoons, abundant marine life, and a culture strongly influenced by India and Sri Lanka.
READ MORE: Maldives- The World's Largest Marine Reserve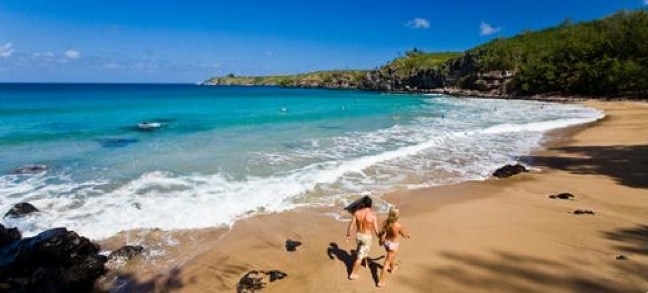 MAUI  (Hawaii)
According to native legend, Hawaii's second largest island was named by Hawai'iloa (the Polynesian navigator credited with discovering the islands) after his son, who in turn was named after a demigod.
Maui is also called "The Valley Isle" due to the area between its northwestern and southeastern volcanoes.
In addition to the state's traditional tourist offerings (sun, surf, luaus, etc.), the island also features a large rainforest, some of the world's best windsurfing, and humpback whale-watching in the 'Au'au Channel.
READ MORE: Hawaiian Mythology (Hawaiian Gods, Goddesses & Legends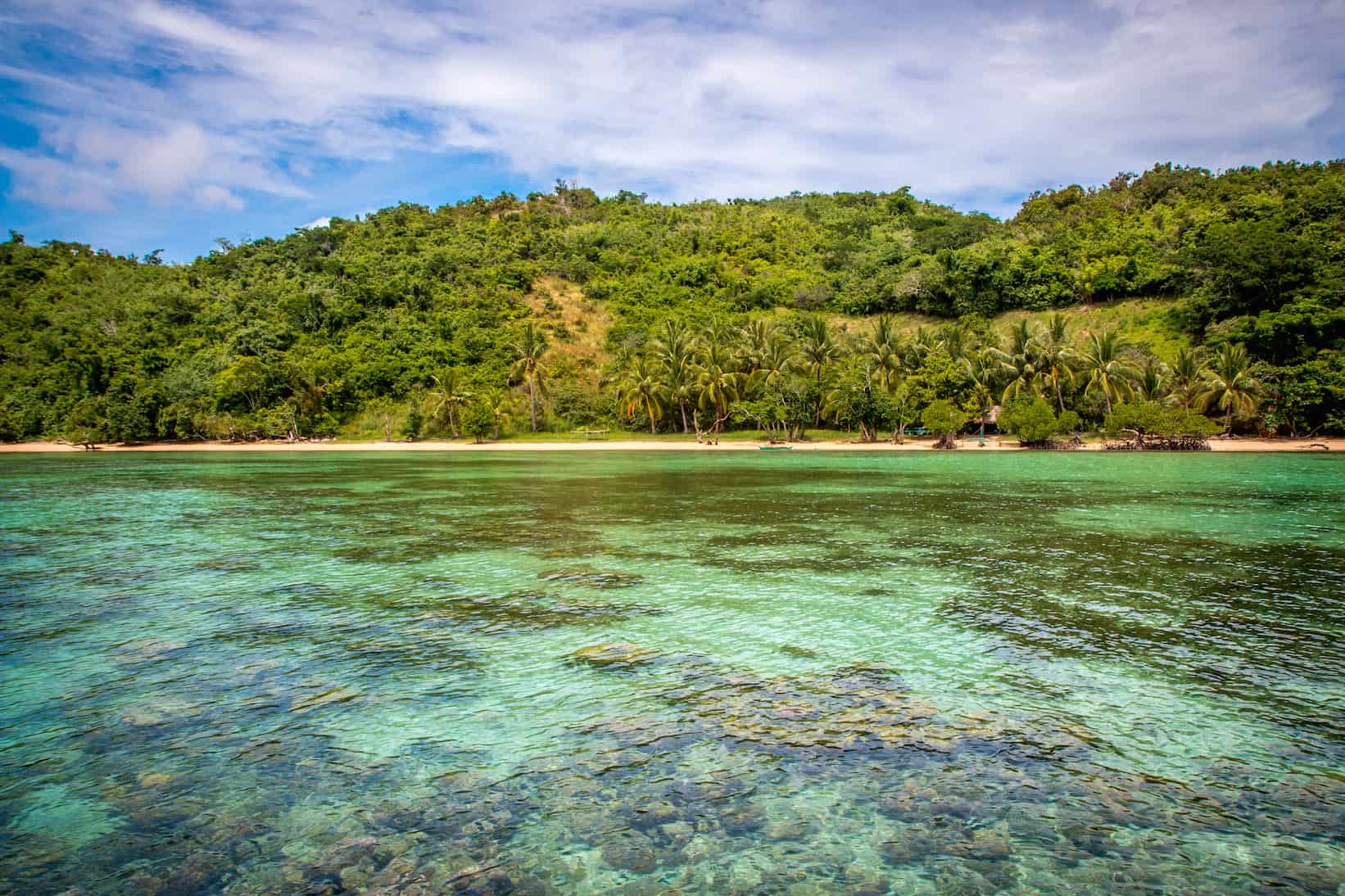 CORON (Philippines)
Say the word "Coron" to Filipinos and you'll see their eyes light up. That's because this is arguably the most picturesque part of Palawan, which has been voted Best Island in the World several years in a row.
From gorgeous beaches and dramatic karst landscapes to exquisite Scuba diving and all sorts of wildlife, Coron feels like a completely different from bustling cities like Manila.
And whether it's climbing scenic mountains, swimming in Asia's cleanest lake, soaking in hot springs or snorkeling with Dugongs, there's an endless array of activities available for this who crave adventure.
READ MORE: Top 10 Things to Do in Coron, Palawan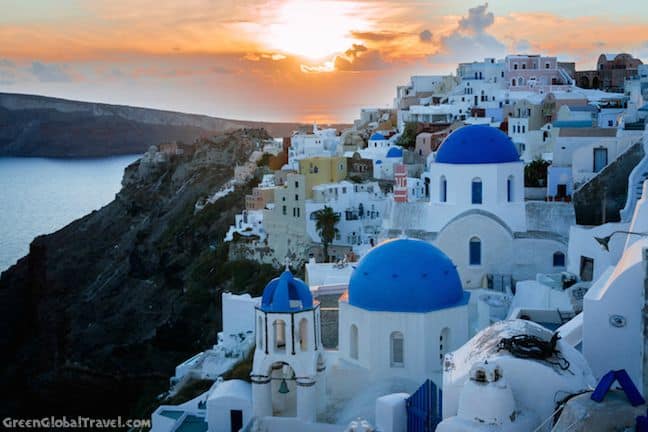 SANTORINI (Greece)
Famous worldwide for the distinctive architecture of its buildings, Santorini (classically known as Thera) has been ranked as the world's best island by sources such as Travel+Leisure and the BBC.
With villages perched on steep cliffs, donkeys winding their way up paths of narrow cobblestone streets, and quaint homes colored cobalt blue and bleached white, Santorini is, for many travelers, the epitome of island serenity.
Archaeological evidence suggests it may also have been the inspiration for Plato's Atlantis.
READ MORE: 20 Gorgeous Santorini Greece Pictures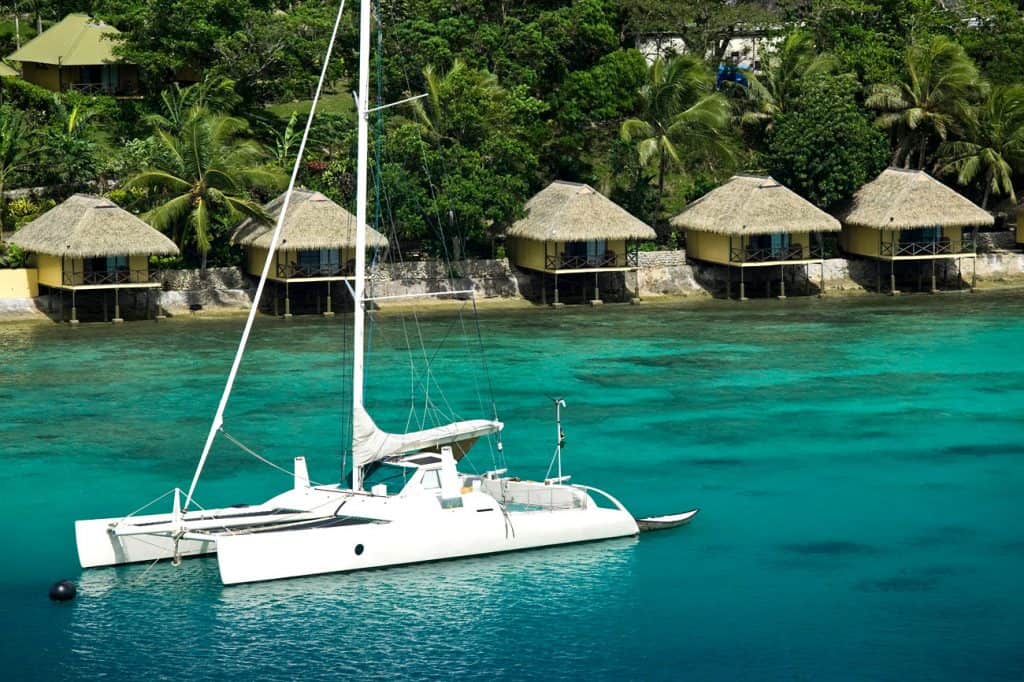 VANUATU
Most people had never heard of Vanuatu before Survivor filmed there, but this string of South Pacific islands has been stepping up its tourism initiatives in the years since.
Located around 1,000 miles east of Australia, the islands have a thriving traditional culture, particularly in more rural areas.
From beautiful beaches to some of the world's best scuba diving, each of Vanuatu's islands offers its own distinctive pleasures, with a tour of the islands by air a great way to see the sights. –Bret Love
READ MORE: 10 Best Places to Scuba Dive for Your World Travel Bucket List
If you enjoyed reading 10 Exotic Islands For Your World Travel Bucket List, you might also like:
10 Eco-Friendly European Islands
The 20 Best Caribbean Islands To Visit (If You Love Nature & Hate Crowds)
The 20 Best Things to Do in Aruba (For Nature & History Lovers)
The 20 Best Things to Do in Jamaica (For Nature & History Lovers)
The 20 Best Things to Do in Barbados (For Nature & History Lovers)
Top 20 Things to Do in Cancun (For Nature Lovers)
Caribbean & Latin American Art (History & Travel Guide)
13 Small Ship Cruises For Your World Travel Bucket List
St Kitts Travel Tips (A St. Kitts Travel Guide)
10 Most Threatened Rivers
10 Unbelievable Mountains
10 Uncrowded National Parks
The Best Coffee in the World: A Gourmet's Guide
What is an Eco Lodge? A Guide to "Green" Accommodations
Easy Ecotourism: 10 Simple Steps to More Sustainable Travel