In the last few decades, as world travel has gotten exponentially easier, global markets and exoticism have grown more trendy.
Many harmful traditional practices rooted in local culture have been exploited for tourist revenue, despite becoming glaringly antiquated. While ritual remains important, times do change. And with them, so does the world.
Though there are many aspects of the "days of yore" that deserve to be preserved, we must collectively make progress towards a more just and responsible world.
While traveling, we often face choices that test our own resolve: Do we accept customs that are in direct disagreement with our own beliefs ? Or do we reject unethical practices that are considered conventional elsewhere?
Like many aspects of responsible. sustainable travel, it's a tough tightrope to walk. The following are examples of harmful traditional practices to which, for many responsible travelers, the answer is a resounding "nay."
READ MORE: What Is Ecotourism? (The History & Principles of Responsible Travel)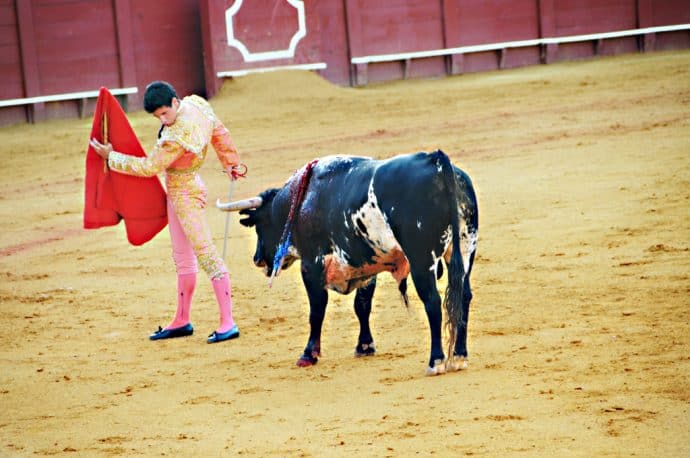 Bullfight in Spain, photo by SubtlePanda via CC
1. Bullfighting
Bullfighting is widely considered a cruel sport because an animal— the bull — is essentially tortured to death for the audience's amusement.
Traditionalists argue that matadors display great skill and take great risk, justifying the brutality as a thing of beauty. But that point of view is dying the same slow death the bulls do, pierced by one stiff stance at a time.
Bullfights as we know them began as a result of a Moorish tradition in the AD 700s (which was carried over from the Visigoths they conquered), in which men on horseback killed bulls for a feasting ritual. They were aided by men on foot with bright clothes, who eventually morphed into matadors.
Nowadays, a group of men led by a matador enter a ring and slowly kill a bull, which they stab with swords in an attempt to enrage it.
The typical corrida (fighting event) sees six bulls killed by three different matadors. This butchery stands in stark contrast to the increasingly popular custom of killing animals humanely.
But bullfighting is all about the spectacle. And let's be honest:  It's not really a fight at all, since the bull is outnumbered, the men all have swords, and the bleeding bull is forced into a battle it generally wants no part of.
READ MORE: Ecotourism in Spain: The Top 5 Attractions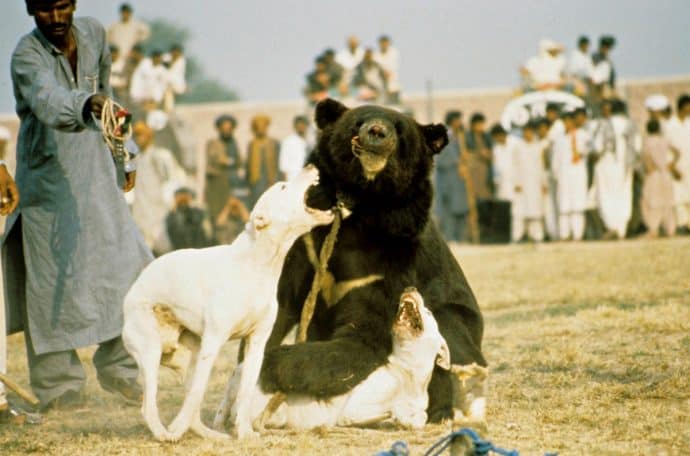 2. Bear Baiting & Cockfighting
If you think bullfighting is bad, wait until you hear about rural Pakistan's most popular sport, known as bear-baiting. Long snubbed by animal rights activists as barbaric, this inhumane bloodsport finds bears battling against trained fighting dogs for human entertainment.
As with the bulls, this isn't designed to be a fair fight. The young bears are captured in the wild at an early age. They're put through immense pain long before their first fight. Their canine teeth are broken, their muzzles are painfully pierced with nose rings (to which chains are attached), and their claws are often removed.
With no real weapons left at their disposal, the bear is put into a ring with a pack of dogs trained to attack it mercilessly as the cheering crowd eggs them on. The bear's suffering is intense, and most die from their injuries before they reach the age of eight.
It's still considered acceptable in some places to hold cockfights and dog fights. But these activities cause immense suffering for the animals involved, serving no purpose beyond entertaining cruel-hearted people.
In other words, these harmful traditional practices may be local customs, but they're seriously dated and unacceptable for responsible tourists.
READ MORE: Inspirational Animal Rights Activists (15 Female Heroes)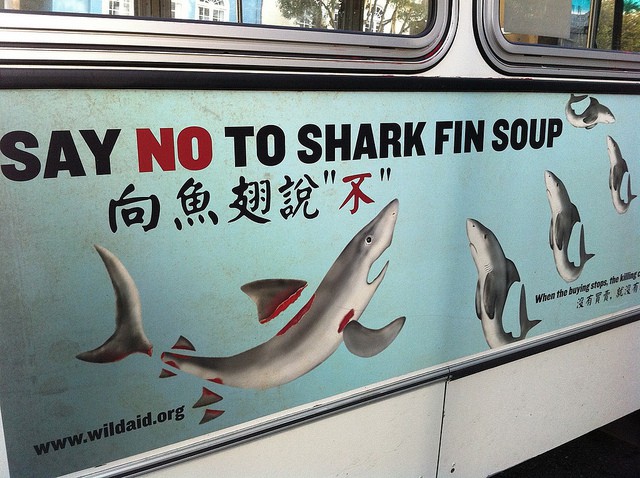 3. Eating Shark Fin Soup or Turtle Eggs
Ours is a funny old world. The closer we study it, the more we notice that men were obsessed with obtaining extra oomph in the bedroom long before Viagra came along.
There's also been a historical display of wealth that crossed the line into the realm of wasteful.
Shark fin soup, long a symbol of status and generosity in Asia, can run up to $2000 a bowl depending on the type of shark. But the fin has no nutritional value or impact on the flavor, which is provided by chicken and ham broth.
Over 100 million sharks a year are illegally poached. Most have their fins removed while they're still alive, then they're tossed into the water to die.
READ MORE: 5 Rare Sharks Worth Saving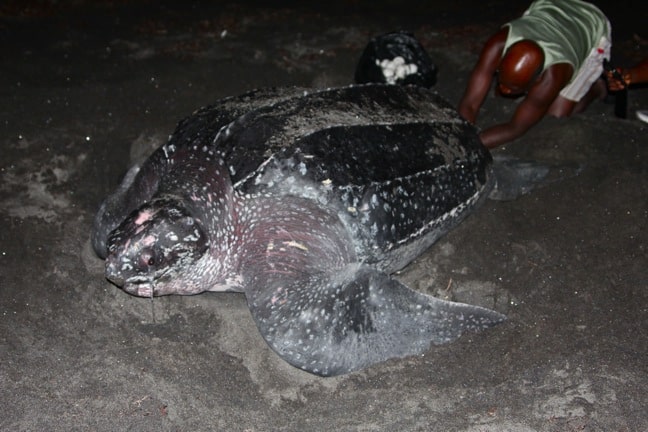 Turtle eggs are similarly prized as an aphrodisiac, and the meat of Sea Turtles is considered a traditional delicacy for many cultures.
Despite being endangered and protected by law, Turtles and their eggs are sold on the black market. The ultimate demise of some species (including Leatherback Sea Turtles and Kemp's Ridley Sea Turtles) seems inevitable, yet sales continue.
Beyond what this says about humankind's me-first mentality, these practices have put many species at serious risk of disappearing completely.
As responsible tourists, it is our duty to not participate in these harmful traditional practices. We should never order food that puts animals at risk of extinction. Cultural traditions that threaten the future shouldn't be upheld.
READ MORE: 5 Weird Foods the French Consider Delicacies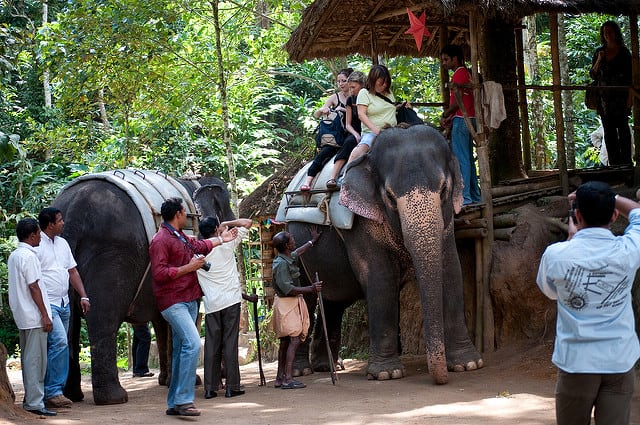 5. Riding Elephants
Sometimes it's confusing to be enamored with animals and long for interaction with them, yet realize that the best thing we can do as conscious travelers is to leave them alone.
One of the most common irresponsible choices made by tourists abroad is taking an elephant ride or visiting disreputable wildlife rescue centers.
Elephants are commonly abused for tourist entertainment, often at the painful end of electric prods or bull hooks. A brutal training regimen known as the phajaan takes young Elephants away from their mothers, then violently crushing their spirit until they're submissive.
Although these gentle giants are super-strong, their bodies are not equipped to carry weight around all day long-term. While Elephants continue to be used as beasts of burden by the logging and tourism industries in Asia, the damaging effects to their health far exceeds the lines of acceptability.
Even pack animals that are commonly ridden or used for carriages— camels, horses, and donkeys— should at the very least be cared for responsibly.
General rule of thumb: If an animal looks emaciated, don't ride it. If an animal is being whipped or jerked around, don't ride it. These harmful traditional practices may be okay in certain cultures, but don't contribute to the abuse!
READ MORE: 50 Interesting Facts About Elephants (for World Elephant Day)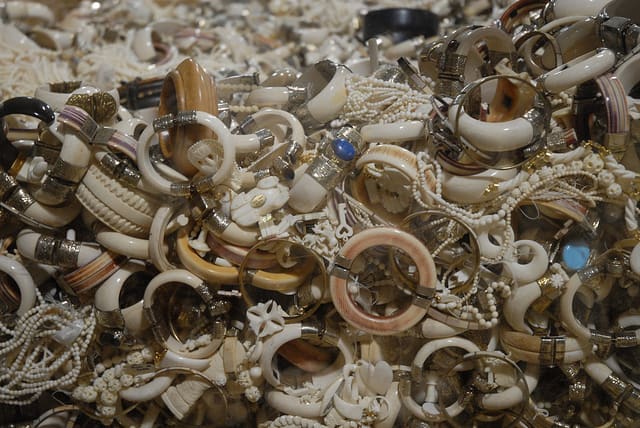 6. Buying Products Made From Ivory
Souvenirs are often a highlight of traveling– a means of sharing the adventure with those back home.
In the frenzy to buy something unique, it's easy to lose sight of what is wrong and right. But the international market for ivory is causing serious environmental problems.
Ivory comes from the tusks of elephants, mammoths, walruses, hippos and narwhal. At one time these tusks were traded amongst indigenous people, who used the animals for survival.
But the demand for ivory grew so much that custom gave way to commerce. Animal populations plummeted as a result of the ivory trade.
Selling/buying ivory is now completely illegal, and there's never a good reason to do it, no matter what greedy vendors may say.
READ MORE: Saving Endangered Asian Animals (Wildlife Conservation Programs)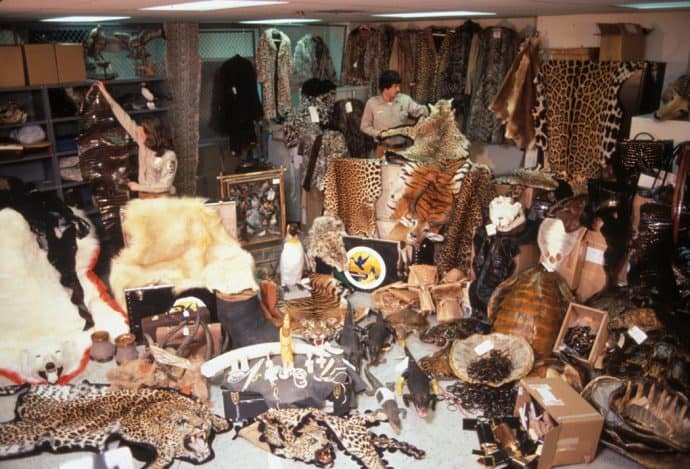 7. Buying Products Made From Animal Parts
Travelers on the whole need an overall improvement in awareness about what we buy.
Many furs and animals skins are illegal. Turtle shells are off-limits. Exotic pets should stay in exotic places. Coral belongs in coral reefs. While these things may still be allowed in small-scale indigenous cultural practices, they have no place in international travel.
At an earlier point in history, before humanity decimated the world's wildlife populations to a critical level, these practices may have been more defendable. Locally, perhaps they still are… but it's not really for us to decide what other countries allow.
But we, as travelers, can vote with our wallets when we choose to spend our money on activities and souvenirs that benefit, rather than take from, local ecosystems.
Indigenous cultural practices are one thing, but tourism practices focused more on profit than  long-term sustainability are another. We, as responsible travelers, must set our own moral compass. We can disagree with what is happening around us with objective understanding and ethical fortitude.
And these are just a few of the world's harmful traditional practices that we, as travelers, should never support…. -Jonathon Engels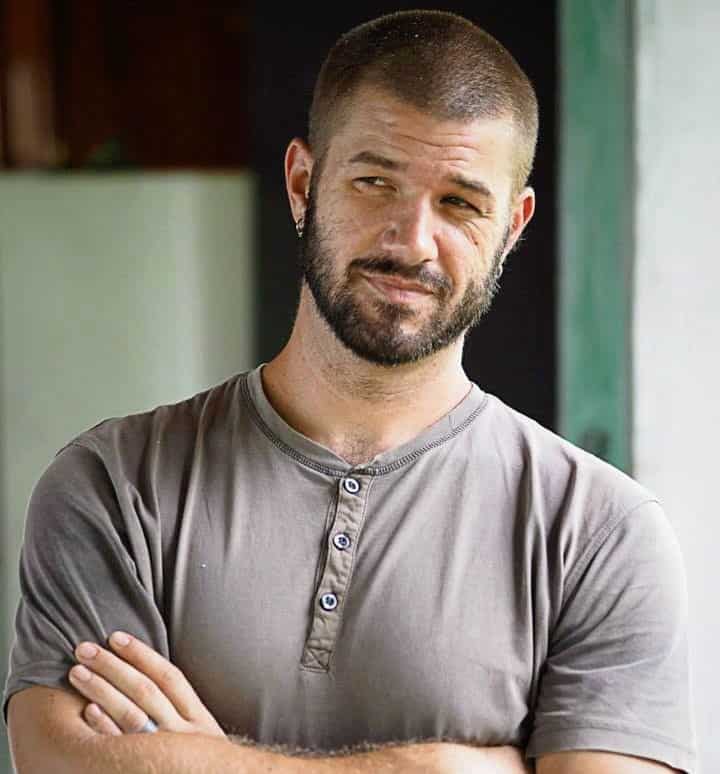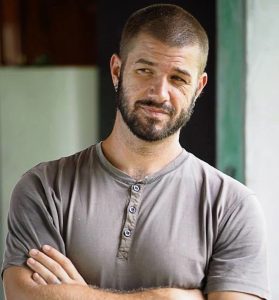 Jonathon Engels is a traveler, writer & teacher who's been living abroad as an expat since 2005. He's worked in nearly a dozen countries, and visited many others in between. He's currently on a slow travel trip from Central America to Patagonia, volunteering his way throughout the journey. He's a regular contributor to One Green Planet as well as Permaculture News, which focus on helping to keep the world green and clean. He's also the founder of The NGO List, a compilation of grassroots NGOs seeking international volunteers. His work can be found at Jonathon Engels: A Life Abroad.

If you enjoyed our story on Harmful Traditional Practices, you might also like:
Animal Selfies: The Problem with Putting Ego Over Responsibility
Why Responsible Travel Matters
What is an Eco Lodge? A Guide to "Green" Accommodations
GO GREEN TIP #111: A Guide to Ethical Eating When You Travel
Easy Ecotourism: 10 Simple Steps to More Sustainable Travel