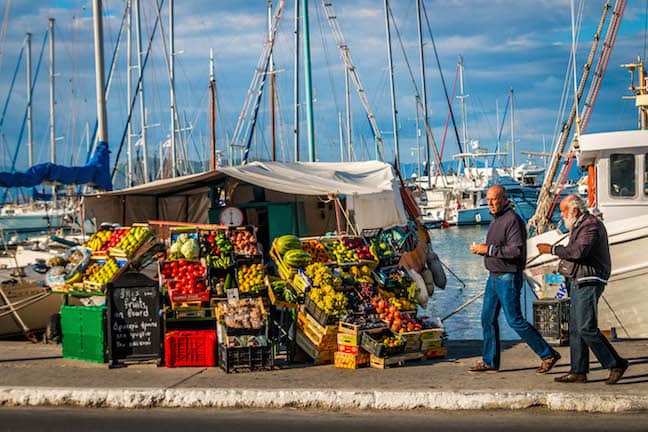 A Guide to Ethical Eating When You Travel
Ain't it grand that the world population is growing ever more mindful of what we eat!
I'm not talking about mindfulness self-centered around six-pack abs or tighter glutes. I'm excited about the food movement. I'm talking about the ways people are becoming more concerned over how our food is produced, its effects on the environment, and the way those who are producing it are treated. I'm talking about how we, as a society, are gradually growing up, becoming more aware and taking more responsibility for our impact on the planet.
Like so many others out there, we– as travelers– want to be part of this changing consciousness, wherever we are. Just because we love traveling doesn't mean that we have to stop paying attention to our environmental footprint while we're on the road. Sure, it may be a bit easier at home, where we know all the eco-friendly stores, the ethical products, and local green restaurants.
On the road, tend to get a little more challenging. There might be language differences, unfamiliar choices, and basic logistical obstacles to contend with. But we can handle it, and these simple tips will help you understand the issues of ethical eating all over the globe.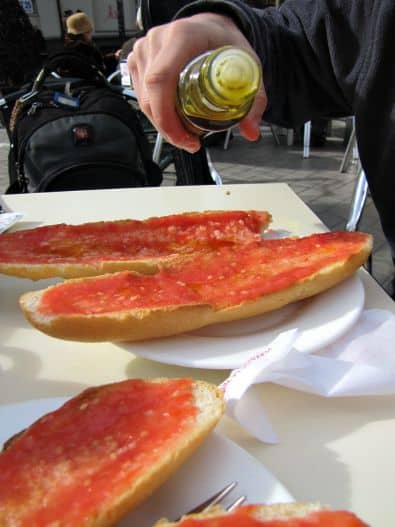 1. Get Traditional
It's no great stretch to think that, when visiting another country, we'll want to try some traditional cuisines. Crepes in France, tacos in Mexico, tapas in Spain, hummus in the Middle East, curry in India… the list goes on and on. What astute traveler doesn't want to try them all? The beauty of ethical eating while we're traveling is that it encourages us to try what's on the menu rather than eating stuff imported to recreate the same unhealthy food we try to avoid at home. Traditional foods tend to feature ingredients from the region, not flown in from halfway across the world.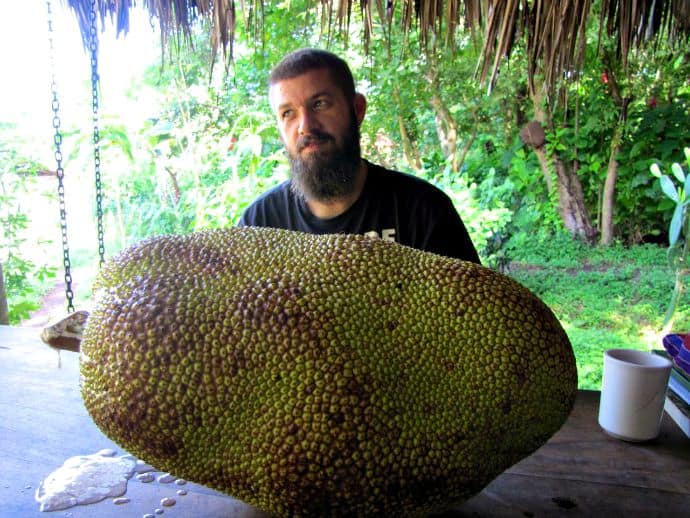 2. Shop Locally
While we are in the traditional food mindset, shopping locally (whether it be for cultural dishes or otherwise) is another important aspect of being environmentally friendly when we travel. We know that it's important at home, and that doesn't change abroad. Sample the local selections of food produced in the host country as opposed to visiting multi-national supermarkets looking for imports and your usual "trusted" name brands. When picking up groceries, we should do so considering where what we are buying comes from. Local brands mean less fuel for food.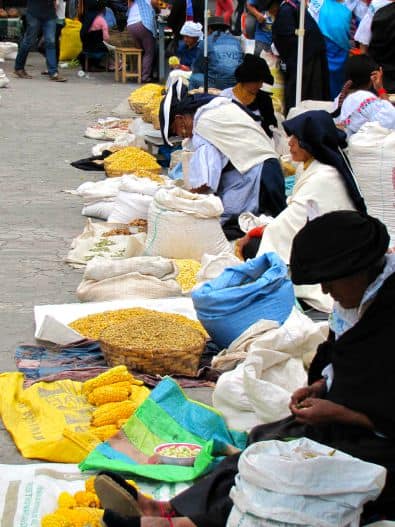 3. Explore Markets
The best place to shop for locally grown items is in farmers markets. Luckily for travelers, they are also one of the most revealing sites to see in any country. For anyone looking for an honest assessment of what local people eat, simply go to the markets where they shop and you will find the staples on which the country feeds itself. What's more, there are typically some great local specialties to sample and genuine interactions to be had at these markets. When you buy there, it supports the local economy as well as keeping the next meal a little more in tune with our ethical eating ideals.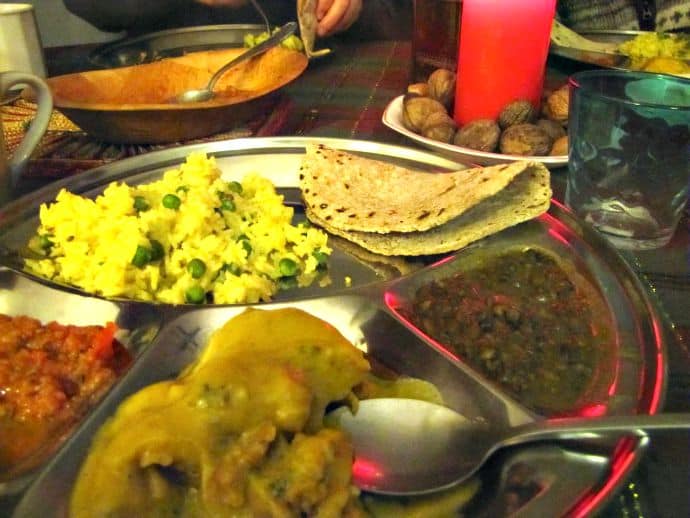 4. Eat Fresh
Along the same lines, eating fresh food has many positive attributes for both the environment and our own health. Freshly prepared meals and seasonal produce equate to less packaging, less transporting, less chemicals and preservatives, less electricity used for storage and less waste (from when the packaging is discarded). An added bonus is that eating fresh is a more responsible way to travel, because it benefits farmers and small businesses rather than corporations and food labs. Honestly, this is just good, sound advice no matter where you are, at home or abroad: Healthy food usually doesn't come pre-packaged.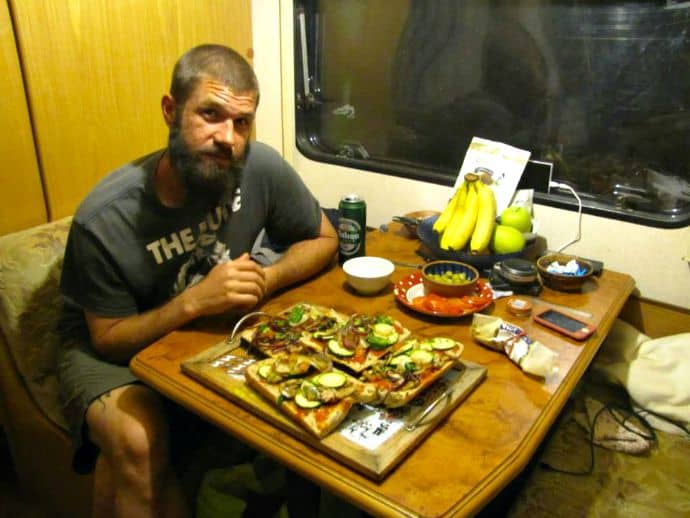 5. Dine In
This is something many folks don't think about, even at home. But when we consider the amount of resources used and tossed away to make a to-go meal or take-out coffee, it just makes sense. Take-out meals usually include a drink cup with a lid, a straw, perhaps a sleeve of some sort for coffee, a stirring stick, perhaps a bag, styrofoam, more napkins than necessary, condiment packets, disposable cutlery and who knows what else. Why not sit down, take in the atmosphere, and enjoy that meal or drink in the café or restaurant? Dining in will improve the overall experience, conserve resources and help the environment. Besides, this is a vacation, so why are we in such a hurry?
6. Limit Packaging
Reusable bags, bottles and cups are one ideology we should probably all be promoting more, both at home and when we travel. Though they are still commonly accepted in the United States and many other countries, disposable plastic bottles were a massive mistake for the environment, as were plastic shopping bags and many other packaging foibles. When we travel, we should take along that reusable shopping bag, refillable water bottle and travel mug (for those who refuse to dine-in) and do our best to avoid all the unnecessary excess packaging.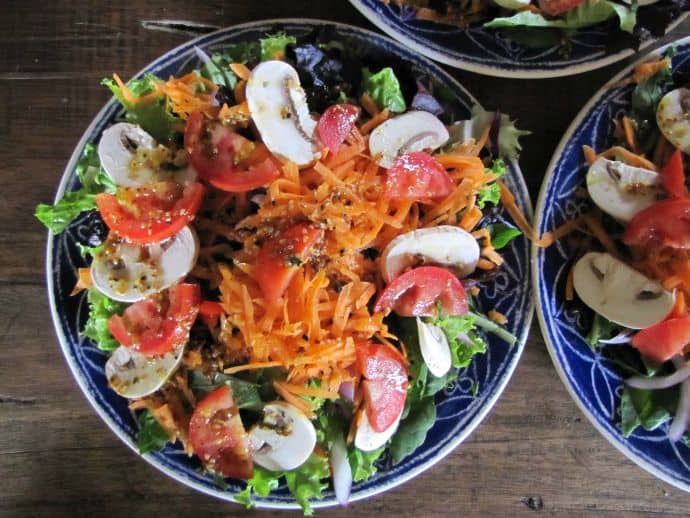 7. Pick Plants
Whether people choose to accept it or not, eating vegetables is much more eco-friendly than eating mass-produced meat and dairy, which require a lot more resources to generate. More and more people are choosing to live an entirely plant-based lifestyle these days. But even for those who still enjoy a good pork chop, it's possible to lessen meat consumption. This particularly makes sense when traveling to less developed locations, as most food-born illnesses are the result of poorly preserved fish and meat. So consider taking the change of scenery as inspiration for making healthier, more plant-based choices, and feel better for it, as well as for being a little easier on the planet.
Green Global Travelers are already on the route to responsible travel, so it is only logical for us to pay attention to our food choices while we explore. Anytime we spend that curious currency we've exchanged our dollars (euros, pounds, or whatever) for, we are making choices that affect the people and places around us. So sitting down to eat the most environmentally friendly and ethical meal we can matches marvelously with our mindset.
Besides, eating the local fare helps us to experience one of the most authentic aspects of what any place we travel has to offer. The food we eat is a deeply rooted part of our culture, and inextricably tied to the land upon which we stand. It would be tragic to visit a place and miss out on that part of the adventure. –Jonathan Engels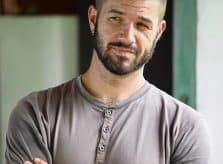 Jonathon Engels is a traveler, writer & teacher who's been living abroad as an expat since 2005. He's worked in nearly a dozen countries, and visited many others in between. He's currently on a slow travel trip from Central America to Patagonia, volunteering his way throughout the journey. He's a regular contributor to One Green Planet as well as Permaculture News, which focus on helping to keep the world green and clean. He's also the founder of The NGO List, a compilation of grassroots NGOs seeking international volunteers. His work can be found at Jonathon Engels: A Life Abroad, and his current whereabouts and goings-on are available on his personal blog.
If you enjoyed our guide to Ethical Eating When You Travel, you might also like:
The Ultimate Guide to Sustainable Travel
GO GREEN TIP #105: How to Grade Dolphinarium Facilities
GO GREEN TIP #106: Responsible Horseback Riding Tours
GO GREEN TIP #101: How to Choose a Responsible SCUBA Diving Operator
GO GREEN TIP #96: How To Choose a Green Hotel
GO GREEN TIP #117: 10 Steps to Becoming a more Responsible Traveler