When talking about the world's best exotic islands, everyone has their favorite.
Personally, I'm in love with Jamaica, which was one of the first travel destinations I ever visited. I love Bob Marley and lots of other Jamaican music, and had several Jamaican friends when I lived in London.
Before I visited, I thought the island was all about the rich culture and beautiful beaches. But once we ventured outside our Jamaica resort, we discovered it also has some amazing ecotourism attractions (including caves, mountains and rivers) and lots of opportunities for outdoor adventure.
Though the island is relatively small (4,244 square miles), there's so much to do in Jamaica that one visit is definitely not enough. GGT founder Bret Love has visited 3 times, and a second visit for me is long overdue. Here's our collaborative list of the Top 10 things to do in Jamaica, to help ecotourists and adventure lovers plan their visit!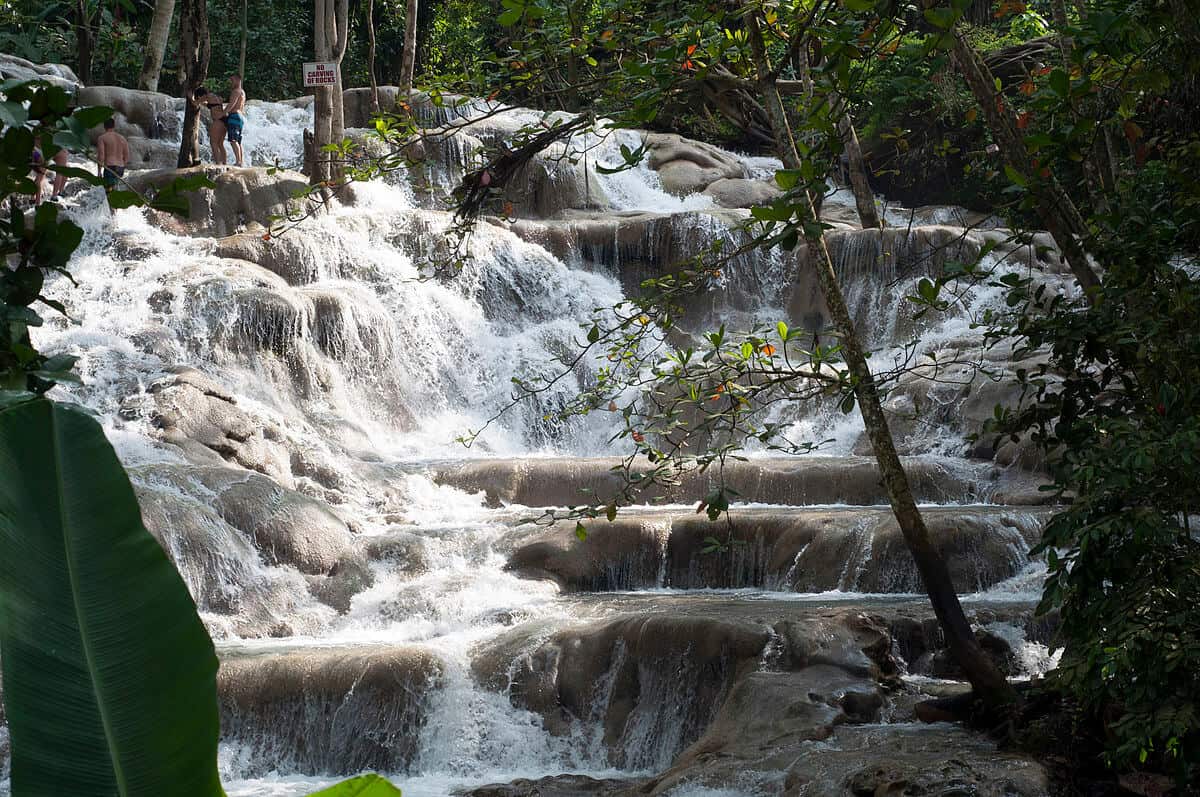 1. Climbing Dunn's River Falls
This Ocho Rios hotspot is considered one of Jamaica's national natural treasures, featured in countless posters and brochures. Imagine a wedding cake-like waterfall cascading through a lush forest, creating travertine pools that are perfect for bathing and contemplating nature.
Dunn's River Falls were first discovered by the Spaniards, who called the area "La Chorrera." Over time the name became Ocho Rios, meaning eight rivers (despite the fact that there are only four rivers in the region).
The falls extend for over 600 feet, and the entrance fee is $20. You can climb to the top of the falls and spend as long as you want floating in the water. Guides are not compulsory, but they are available, especially if you're not a confident on slippery rocks.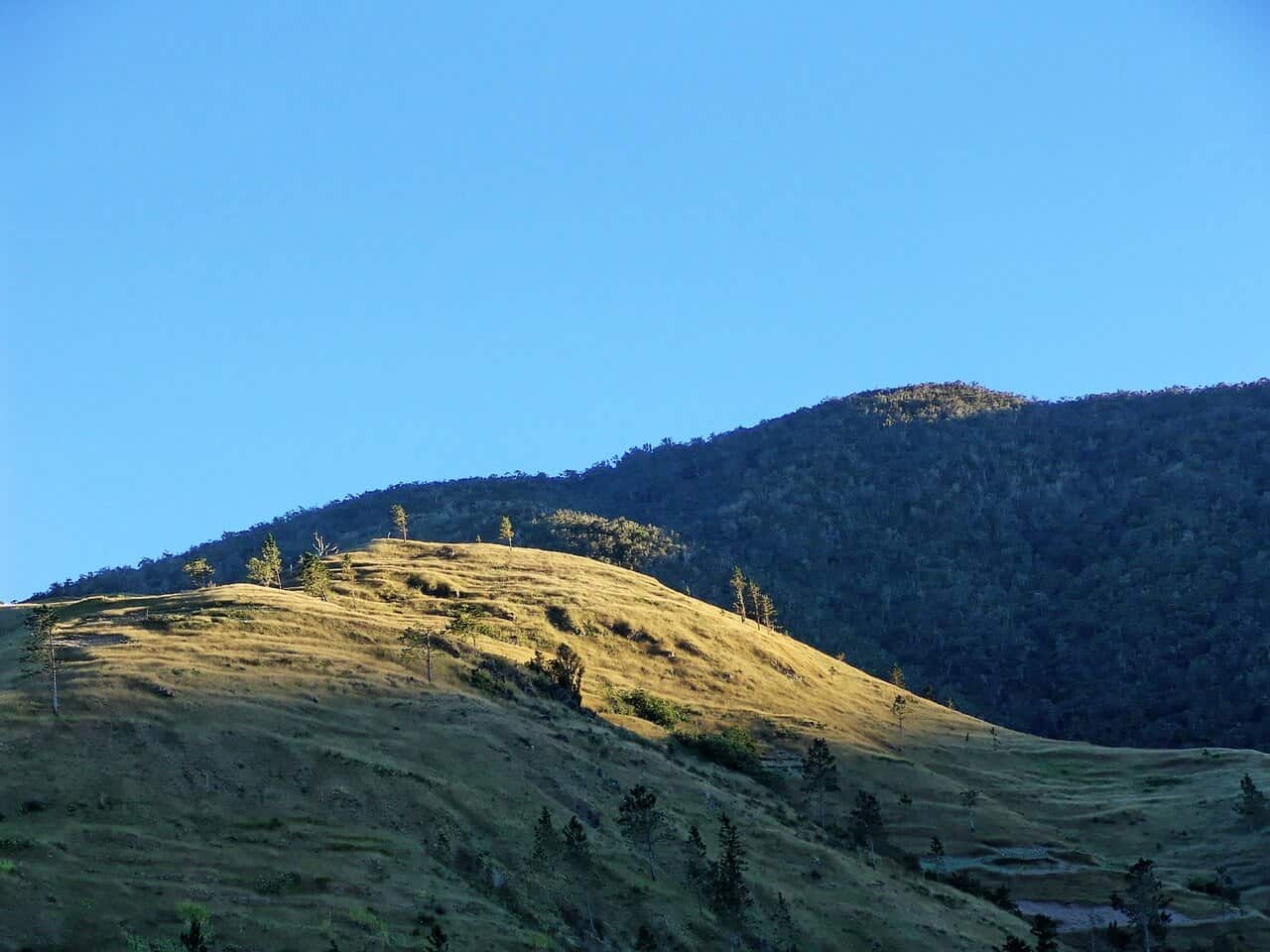 2. Hiking in the Blue Mountains
Before visiting the island, I didn't even realize that Jamaica had mountains. But when I learned about the stunning Blue & John Crow Mountains National Park, the name sounded vaguely familiar.
I kept thinking about where I had heard of it until it came to me… Blue Mountains coffee! The Jamaican Blue Mountains (not to be confused with the ones in New South Wales) are where some of the world's best coffee is grown.
It's also a wonderful hiking destination, allowing you to see plant and wildlife species that are endemic to the area. The peak of Blue Mountain is the highest in Jamaica at 7402 feet. It can be reached via a day long hike, climbing over 3000 feet through lush tropical forest. The view from the summit is arguably one of the best in Jamaica!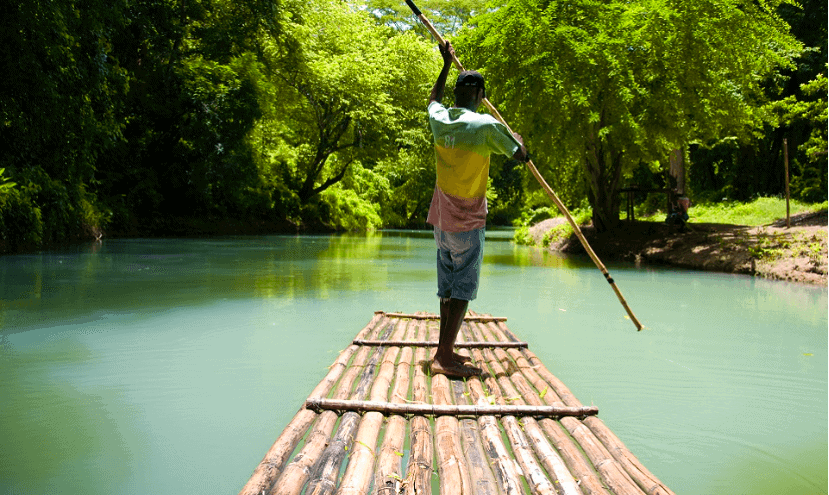 3. Rafting the Martha Brae River
With their "No problem, mon" approach to life, Jamaicans are known as some of the most laid-back people on the planet. So it comes as no surprise that their idea of rafting is very different from what most adventurous travelers might expect.
This is not adrenaline-pumping, white-knuckle river rafting through rapids and falls. Instead, rafting the picturesque Martha Brae River is a calm, somewhat romantic experience, as you float over an emerald river on a comfortable bamboo raft.
Tours are typically three miles long, and led by a licensed raft captain. This allows you to relax completely and soak in the beauty of nature that surrounds you!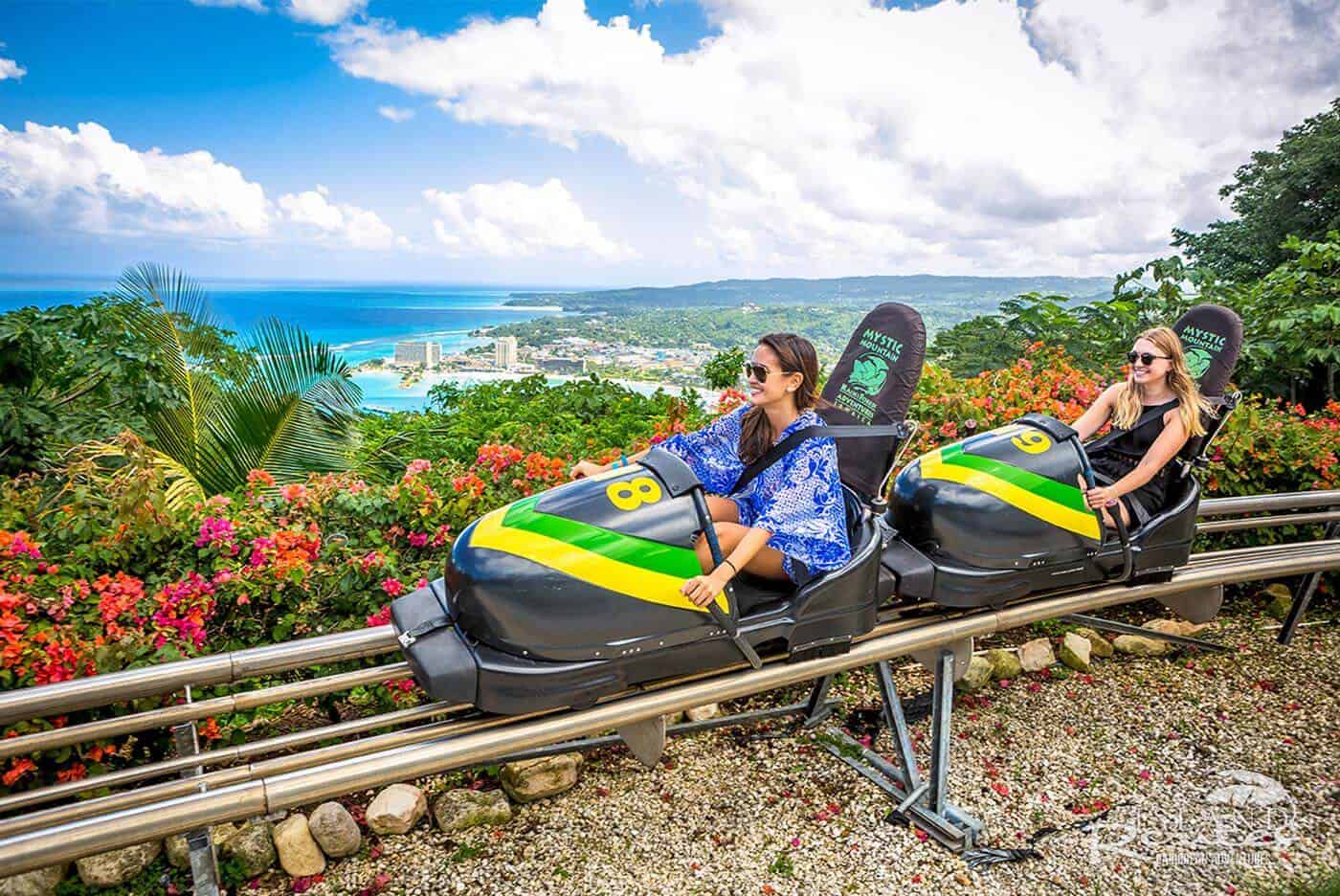 4. Bobsledding Mystic Mountain
Having grown up in the '90s, I remember the movie Cool Runnings fondly. For those who haven't seen it, the film told the tale of the Jamaica national bobsled team, which somehow managed to earn a spot to compete in the 1988 Winter Olympics.
Despite the fact that the country has no snow to speak of, you, too, can have a go at bobsledding in Jamaica. There's a bobsled track running through the forest at Mystic Mountain, an outdoor adventure-themed park near Dunn's River Falls in Ocho Rios. This is definitely on my list for my next visit to Jamaica!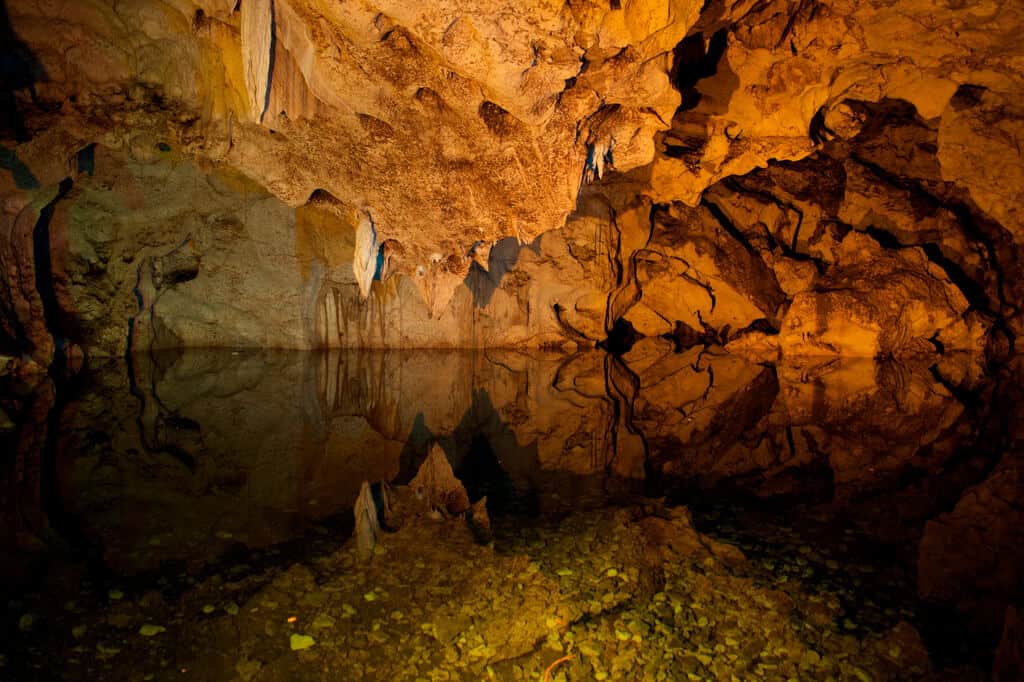 5. Exploring the Green Grotto Caves
Exploring the Green Grotto Caves is another of my favorite things to do in Jamaica. These cool caverns have  cultural and historical significance, as well as natural.
Over the centuries, these caves have been used as shelter by Jamaica's first settlers, as a hideout by runaway slaves and smugglers, and more recently as a storehouse for the island's beloved Rum.
Tours are typically an hour long and can be taken by anyone in good physical condition. Fear not, there's no crawling on your belly of shimmying through tight sports! At the end of the tour you'll reach a stunning cave pool known as the Wishing Well, where you can throw a coin and make a wish.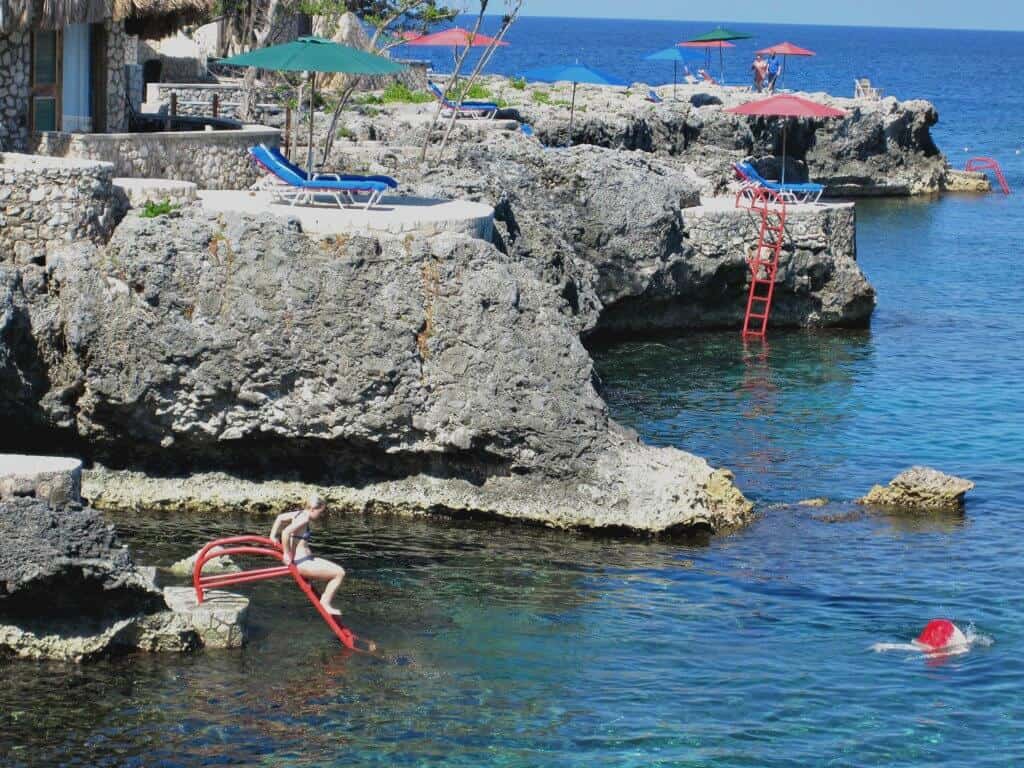 6. Snorkeling off Rockhouse Beach
Finding unspoiled, uncrowded snorkeling spots in Jamica is nearly impossible, but the Caribbean waters are beautiful everywhere you turn.
Unlike other Negril hotspots, snorkeling at Rockhouse isn't done from a sandy beach, but small, rocky cliffs. It's arguably the best snorkeling experience in Jamaica, allowing visitors to explore the small caves and spot colorful starfish, eels, and schools of small fish.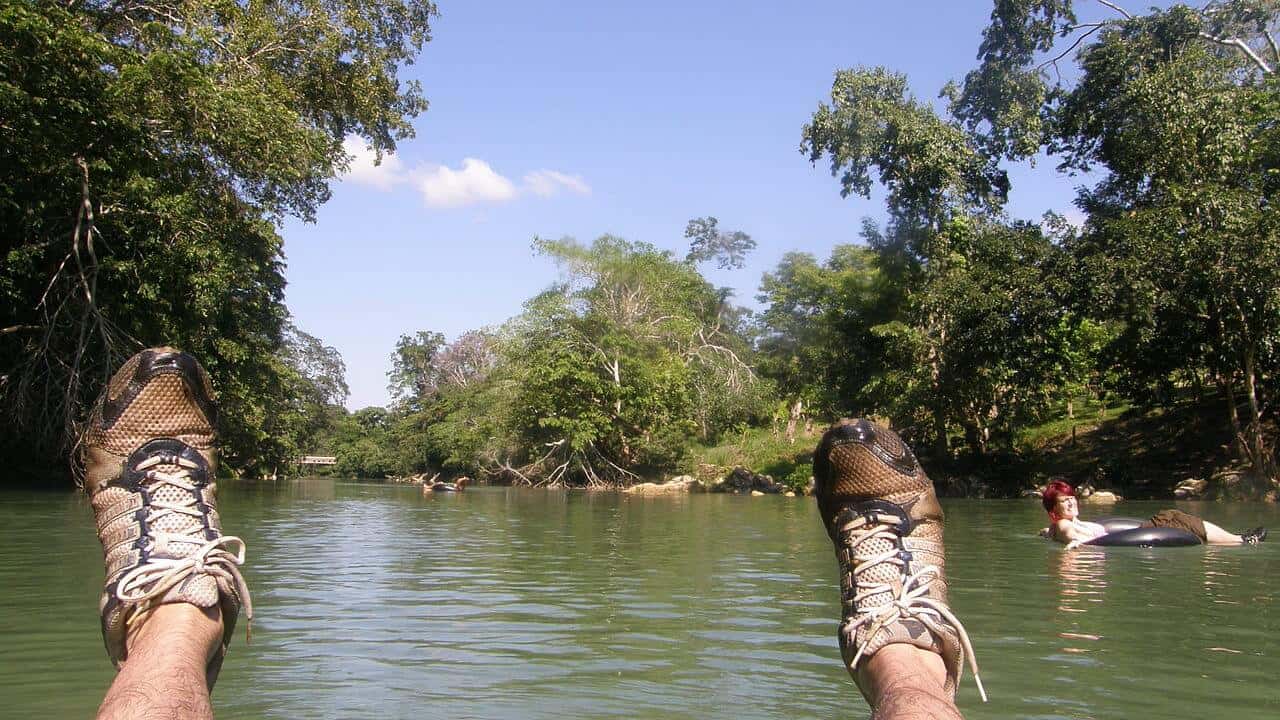 7. River Tubing in Ocho Rios
With attractions such as Dunn's River Falls and Mystic Mountain, Ocho Rios may very well be considered Jamaica's adrenaline hotspot.
For those seeking more relaxing things to do in Jamaica, you can opt for a mellow tubing adventure on the White River. Picture yourself in a float on a river, spending an hour surrounded by lush tropical forest.
For those seeking a modicum of excitement, there's also a stop halfway through with a rope swing where you can jump into the river to cool off.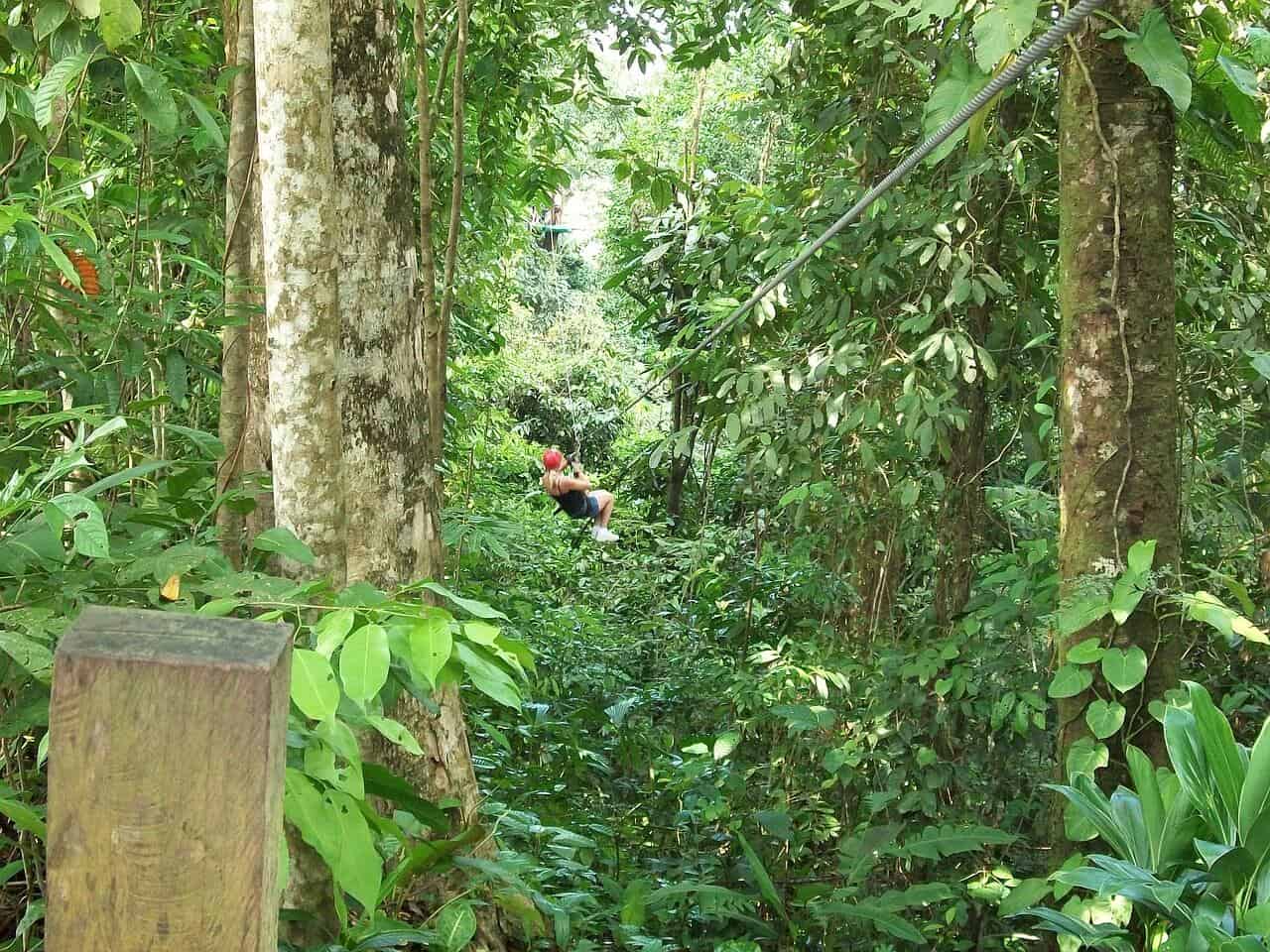 8. Zipline Adventure Tours 
For those seeking a bit more of a heart-pumping adrenaline rush, zipline canopy tours offer a great option for getting a bird's-eye view of the forest.
Jamaica actually offers the longest zipline in the Caribbean, with one stretching almost a mile long! You can join a zipline tour around Great River (near Montego Bay) and fly through the tree canopy, over the verdant hills and rural farmland below. There are five ziplines in total, but Big Timba (the longest one) is definitely the most exhilarating.
The estate where these tours are run is also a fruit farm. So tours also include a fruit tasting as well as a fun off-roading experience in a 6×6 Pinzgauer military jeep.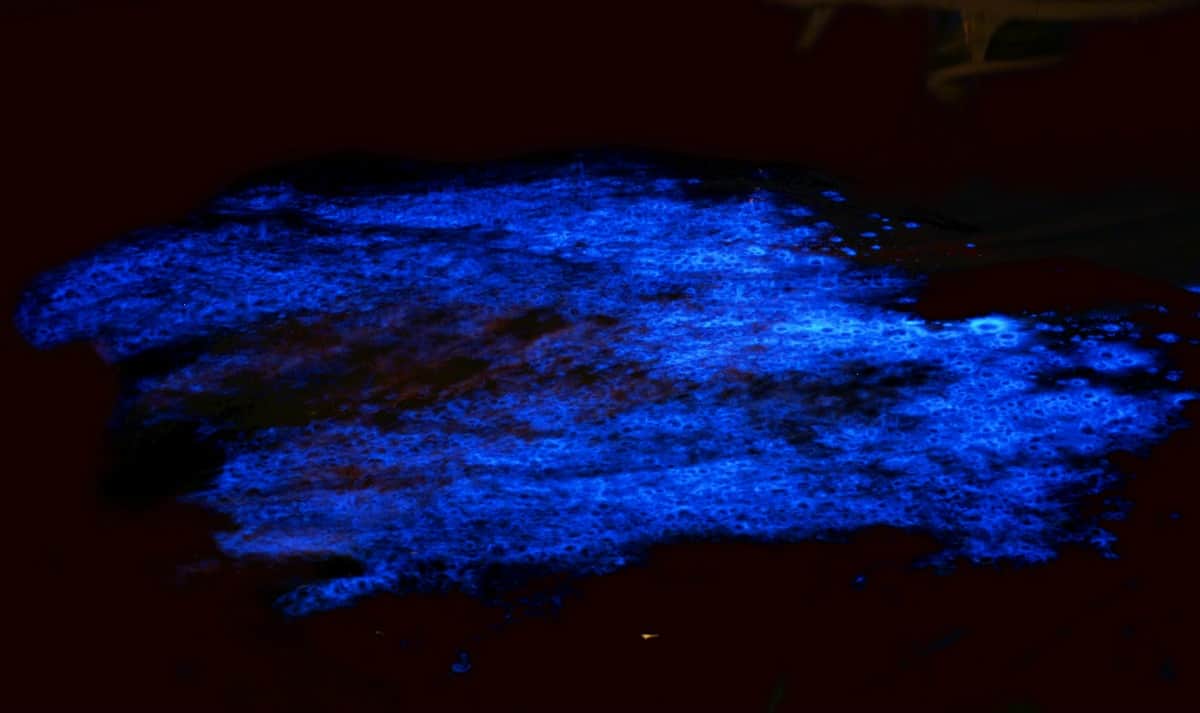 9. Night Swimming at Luminous Lagoon
Head to Luminous Lagoon during the day, and it's just another amazing beach. But come back at night and you'll bear witness to a fascinating example of nature's magic.
Once it gets dark out, tiny bioluminescent plankton turn the waters of this lagoon a deep, dazzling blue whenever they're disturbed. So as soon as you jump into the water you'll be surrounded by an eerie blue glow.
Luminous Lagoon (also known locally as Glistening Waters) is located in Trelawny, not far from Montego Bay. It's said to be the best of just four places in the entire world where you can regularly see bioluminescent plankton in action.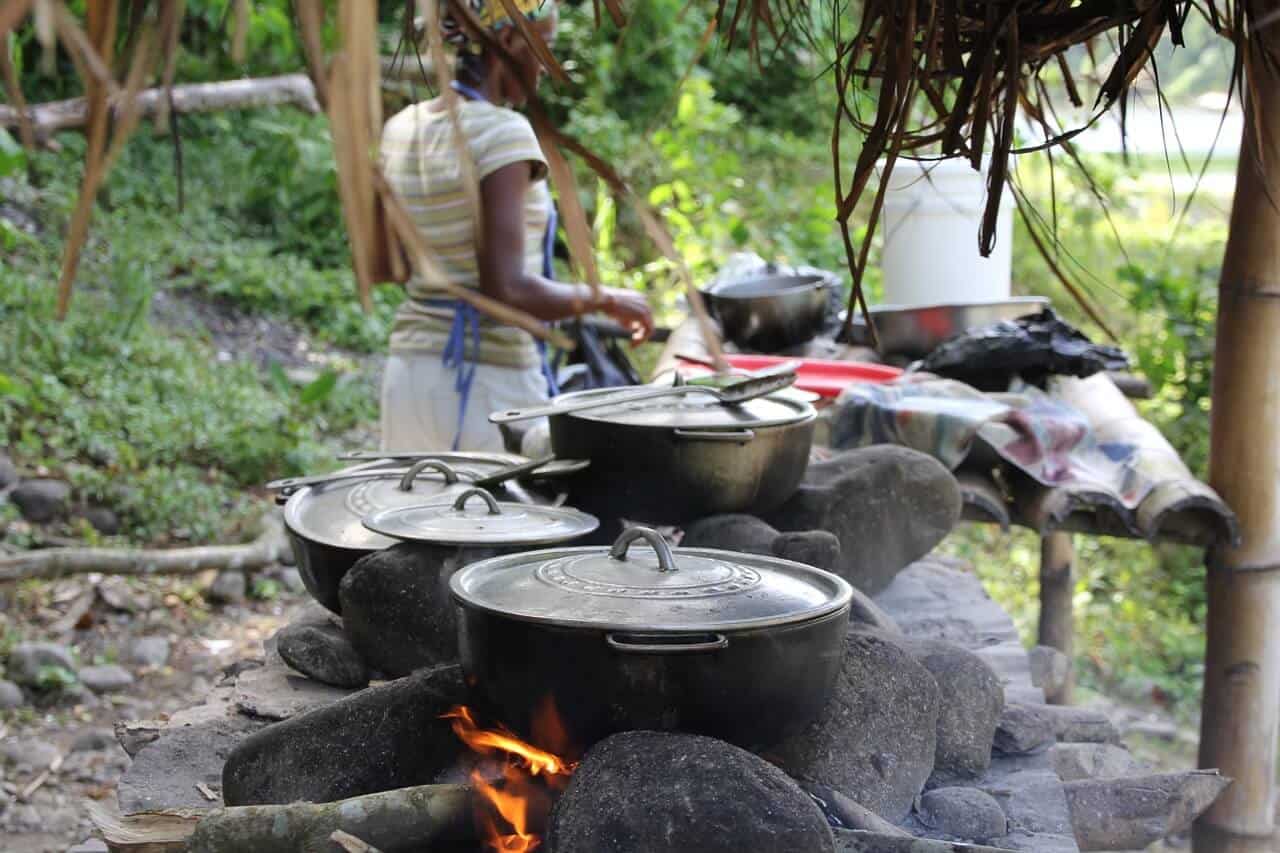 10. Taste the Fantastic Flavors of Jamaica
Jamaican cuisine really reveals the cultural melting pot of the island, with influences from British, Spanish, Indian, West African, Middle Eastern and Chinese cooking.
Jerk Chicken is the best known dish here, with marinated chicken cooked on roadside barbecues and served with a spicy sauce. Jamaica's national dish is Ackee and Saltfish, which is made with salted Cod and Ackee, a fruit with creamy flesh and large black seeds. You'd never be able to taste this dish in the United States, as imports of Ackee are strictly forbidden.
There are several different ways to enjoy Jamaican cuisine. You can opt for food tours, take cooking classes, or just simply walk around the major towns and taste whatever takes your fancy! –Margherita Ragg
IF YOU LIKE IT, PIN IT! 
If you enjoyed reading our Top 10 Things To Do in Jamaica, you might also like:
INTERVIEW: The Legendary Wailers
Lee "Scratch" Perry- Jamaica's Dub Legend
Dub Reggae: The History, Evolution & Top 10 Albums
GLOBAL CUISINE: Jerk Chicken Recipe