One of our favorite things about traveling around the world has been the opportunity it affords us to sample the best food, wine, and spirits the cultures we explore have to offer.
I've been a hardcore coffee fanatic since I was 15 years old, making my dad a steaming hot cup every morning. And we've been fortunate to try some of the best coffee in the world on our adventures.
From staying on a Kona Coffee plantation on the island of Hawaii to picking, shelling, and fire-roasting our own at a farm on Mount Kilimanjaro, we've been fortunate to try countless different types of coffee fresh from the source.
The aromas are more intense, the flavors are bolder, and the experience of planting your feet on the field in which it was grown somehow seems to make every cup more enjoyable.
And then there are the trips we've taken to countries known for growing amazing coffee. To Costa Rica, whose coffee farm tours and tastings have grown as popular as their ecotourism offerings. To Colombia, where vendors sell steaming shots in tiny paper cups along the bustling streets of Cartagena. To the fertile volcanic soils of Rwanda, whose coffee industry began surging some 20 years after the end of the genocide.
I'm not sure what it is that made coffee one of the world's most beloved beverages. There's just something about it that seems somehow mystical, even magical. The process of grinding fresh beans, brewing a pot, and sharing an aromatic cup brings with it an air of the ancient– a communal ritual that dates back more than 500 years and spans our entire planet.
Here, we'll take a brief look at the history and origins of coffee, explore six of the world's most prominent coffee-growing regions, and share some of our favorite coffee varietals we've sampled over the past few years.
WHERE DID COFFEE ORIGINATE?
The origins of coffee can be traced back to at least the 10th century. Coffea arabica (a.k.a. Arabian coffee), the predominant strain of coffee, originated in the forests of the southwestern highlands of Ethiopia and the mountains of Yemen. There, coffee plants grew 30-39 feet in the wild, with white flowers and red to purple cherries that contained the beans.
There's considerable debate over who first discovered its benefits as a drink. One story tells of a Sufi mystic from Yemen, who tasted the berries in Ethiopia after seeing their energetic effect on birds there.
Another involves a 9th century Ethiopian goat-herder who took berries to a monk, who threw them into a fire and produced an enticing aroma. A third tale involves a disciple of Sheik Abou'l Hasan Schadheli, who discovered the magical beans after being exiled to a desert cave in Yemen.
Regardless of which story you choose to believe, there is archaeological evidence in the Sufi shrines of Yemen suggesting that it was consumed there regularly as early as the 15th century. The Sufi faithful there used it to help them concentrate and as a kind of spiritual intoxication when they chanted the name of God.
From there coffee spread to Mecca and Medina, then larger cities such as Baghdad, Constantinople, and Damascus. Coffee houses started springing up around Cairo's religious University of the Azhar, then Aleppo and Istanbul.
Due to the bean's stimulating effects, it was banned in Mecca in 1511 and Cairo is 1532. But by then it had already become popular throughout the Muslim world.
From its original cultivation in southern Arabia, coffee consumption gradually made its way into Europe, India, Indonesia and, eventually, the Americas. Now, over 2.25 billion cups are consumed every day, with beans harvested from the cherries of trees cultivated in more than 70 different countries around the world.
As technological innovation and globalization has led to a world that feels increasingly small, coffee connoisseurs seem willing to go much further afield in search of exotic varieties to give them their daily java fix. Here's a look at some of the different types of coffee you can find on different continents around the world:
DIFFERENT TYPES OF COFFEE IN THE WORLD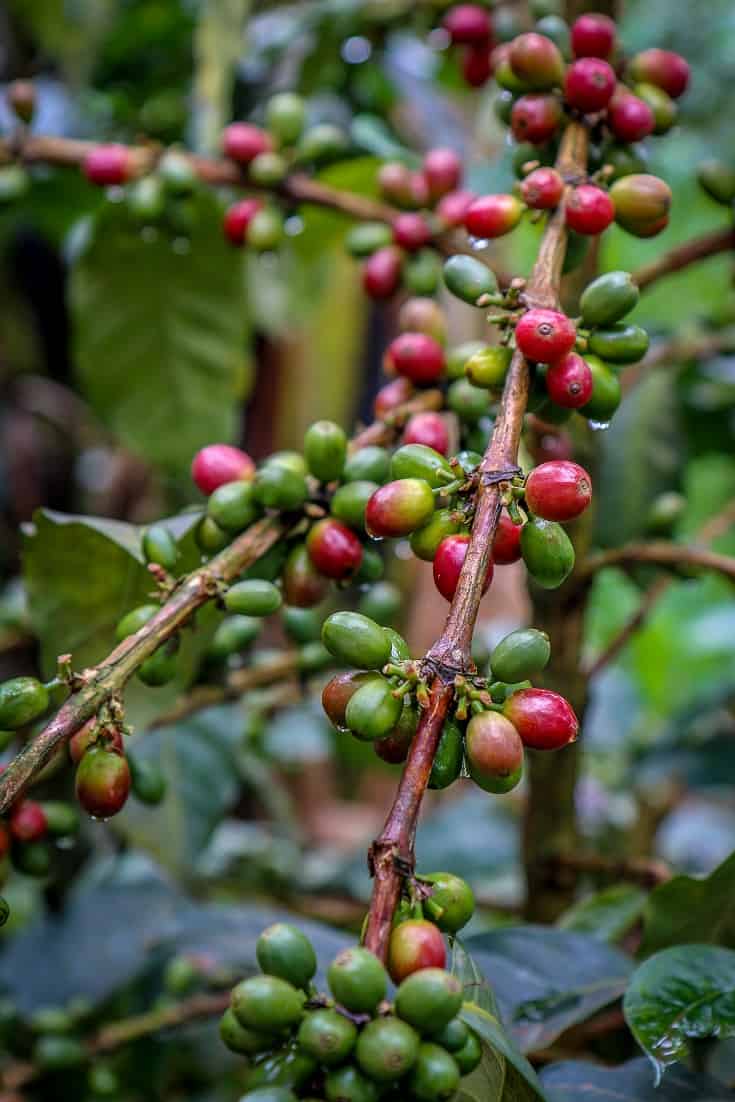 COFFEE FROM AFRICA
Africa is the birthplace of coffee, so it's no surprise that virtually every central African nation grows it. The continent includes eight of the world's Top 25 coffee exporters: Ethiopia (846 million pounds), Uganda (634 million), Ivory Coast (238 million), Kenya (110 million), Tanzania (105 million), Cameroon (75 million), Madagascar (68 million), and Gabon (65 million).
Kenya's coffee has emerged as a perennial favorite among connoisseurs, in part because of the country's unique combination of climate, soil, and elevation. But, according to Jeff Taylor of PT's Coffee Roasting Company (Roast magazine's 2009 Roaster of the Year), what really separates Kenyan coffee is the variety of trees they use.
"Farms in Kenya often use a mix of varieties called SL-28 and SL-34," he explains, "which have proven year after year to produce exceptional coffee. They were originally developed by Scott Laboratories decades ago, with the intent of being disease-resistant. But they also happened to be exceptional in flavor."
Compared to some of the world's other gourmet coffees, Kenyan varieties are a relative bargain, with most averaging under $30 a pound. But our personal favorite African varietal is the intense Ethiopian Yirgacheffe. Grown in the southern Ethiopian region of Sidama (which is considered the birthplace of coffee), it is widely available for less than $20 a pound.
READ MORE: Embracing Maasai Culture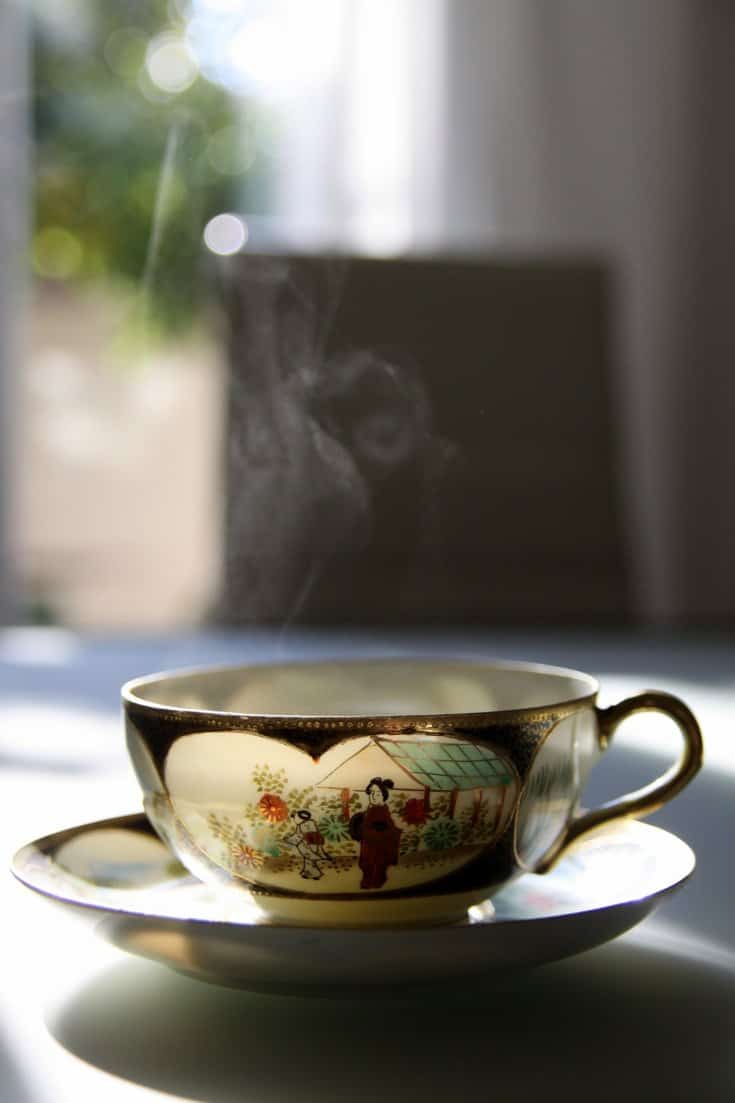 COFFEE FROM ASIA
Arguably the weirdest, most expensive gourmet coffee we've ever sampled originates in southeast Asia, particularly Indonesia, the Philippines and Thailand. There, you will find Kopi Luwak (a.k.a. Civet poop coffee), one of the least eco-friendly coffees in the world.
Here's how it works: Asian Palm Civets (which look like a cross between a cat and a coatimundi) feed on the sweetest coffee cherries they can find. These beans move through the civet's digestive tract after fermenting in the stomach, where the enzymes break down the proteins that give coffee its bitter taste.
After the animal poops, the undigested beans are then harvested, washed, sun-dried, roasted, and sold as Kopi Luwak or Wild Civet Coffee.
According to Alanna Price of Doi Chaang Coffee Company, "The eliminated civet beans have less protein, bacteria and different compounds compared to other gourmet coffee beans. The aroma and complexity of the beans produce a coffee that is syrupy, with hints of chocolate, and has an incredibly smooth taste."
READ MORE: 7 Things To Do in Coron, Palawan Philippines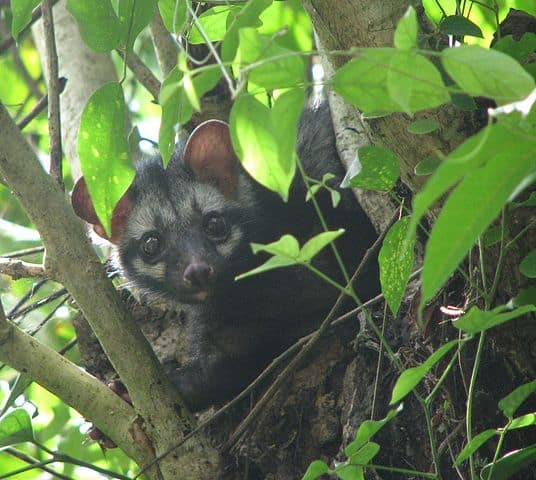 To us, the flavor of Kopi Luwak tastes a bit like watered-down tea, with none of the bold richness that makes the best coffee so delicious. And with prices starting at around $100 a pound, it's an extremely expensive cup.
Even worse, wild Civets are increasingly being captured, housed in battery cages, and fed coffee beans in order to produce this trendy blend on a mass scale.
Animal welfare groups have protested this inhumane treatment, and some conservationists believe the demand could threaten the wild Civet population.The truth is, there are significantly better Asian coffees that come without the bitter taste of animal rights abuses.
We recommend Bali Kintamani Natural (grown in the volcanic soil of the Indonesian highlands) and the intensely zesty Sulawesi Peaberry (grown in Indonesia's Toro Tojara region).
READ MORE: Saving Endangered Asian Animals (Wildlife Conservation Programs)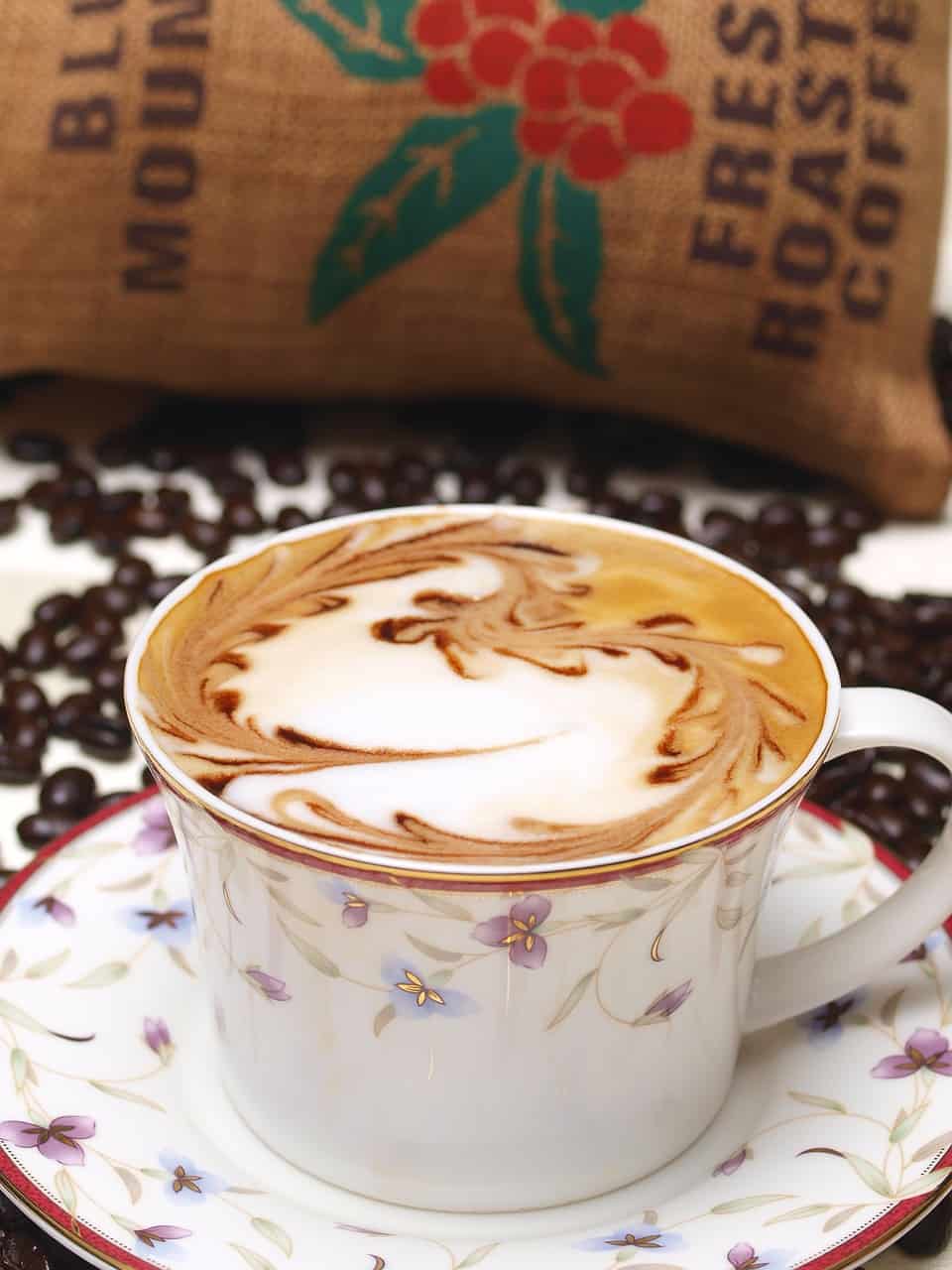 COFFEE FROM JAMAICA/CARIBBEAN
The Dominican Republic and Haiti are the only Caribbean countries ranking among the Top 30 coffee-producing nations in the world, coming in at #27 and #28 respectively.
Whether due to the islands' size, elevation, or climate, the Caribbean simply can't compete with Africa, Asia or Latin America in terms of quantity.
But, for some java aficionados, the quality of certain Caribbean coffee varietals is second to none. The most sought after by far is Jamaica's Blue Mountain Coffee, which is grown in one of the highest mountain ranges in the Caribbean.
There, the mixture of cool air, high rainfall, rich soil, and excellent drainage create the perfect climate, leading to a smooth coffee renowned for its mild, almost sweet flavor. Blue Mountain Coffee is strictly regulated by Jamaica's Coffee Industry Board, which monitors its cultivation, quality and geographical boundaries.
The stuff is extremely rare: Jamaica produces only 2.7 million pounds of coffee per year. A pound of 100% Blue Mountain coffee will set you back around $45-$50. But unfortunately over 80% of the island nation's annual output is sold to Japan.
READ MORE: Top 10 Things To Do In Jamaica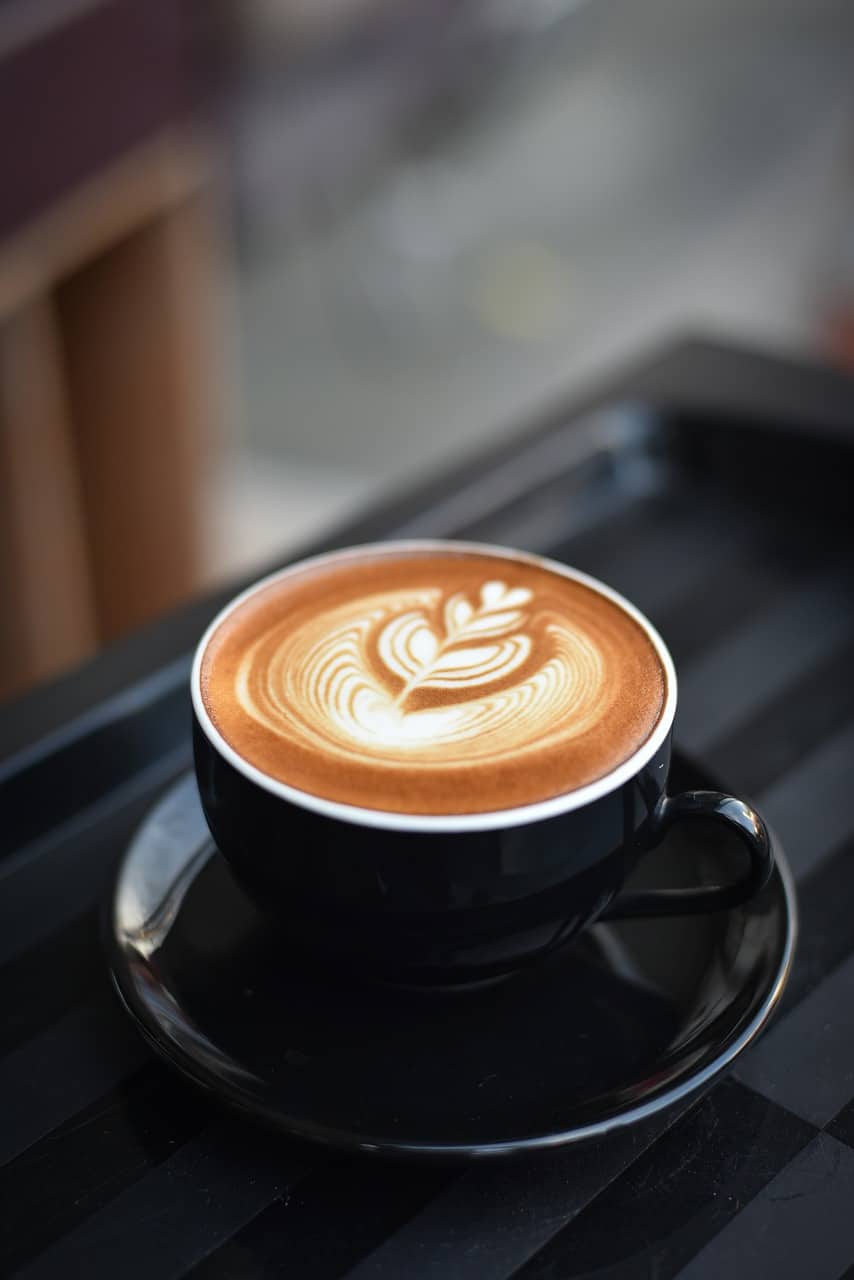 COFFEE IN

SOUTH AMERICA/

CENTRAL AMERICA
Nearly every country in Latin America exports coffee, with Brazil (5.7 billion pounds), Colombia (1.7 billion), Honduras (767 million), Mexico (515 million), and Guatemala (449 million) all ranking among the Top 10 nations in terms of annual production.
But Panama, which produces a mere 13 million pounds per year, has emerged over the past decade or so as one of the world's hottest gourmet coffee markets. According to Jeff Taylor, credit for the region's success can be attributed to the 2004 discovery of a varietal called Geisha, which is indigenous to Ethiopia.
"Hacienda La Esmeralda discovered Geisha growing on their farm," he recalls. "They immediately separated it from the rest of their crop. The result was very unique, very floral, so they decided to enter it into the Best of Panama Coffee Competition. Now it sells for $60 per pound green, which means it's over $120 per pound roasted."
But Geisha is not the most expensive Latin American coffee, by a long shot: Guatemala's Finca el Injerto Mokka sold for $500 per pound in an online auction a few years ago. Unfortunately, that's much too rich for our blood.
While we love the rich, bold flavors of Central American coffees, I've been a Colombian coffee devotee ever since traveling to the country 10 years ago. The Rafael Núñez International Airport security team was highly suspicious of the 5-pound bag I brought home. These days a Colombian French Roast is part of our regular rotation.
READ MORE: La Roya: Central America's Coffee Crisis

COFFEE IN EUROPE
There's not a single country in Europe that's known for growing coffee. But brewing it? Italy, the birthplace of the espresso and cappuccino, has elevated that process to an art form. And drinking it at outdoor cafes has become a quintessential aspect of European travel and daily life.
Making the perfect espresso involves water heated to 190-200ºF, then passed through 8 grams of coffee at 130 psi for 25-30 seconds.
The first espresso maker patent was issued to Angelo Moriondo in 1884. But it was the Hungarian-born Francesco Illy who invented the first automatic coffee machine that substituted compressed air for steam in 1935.
He also devised the packaging system in which coffee cans were filled with inert gases rather than pressurized air, which allowed the Trieste-based illy brand to be sold all over Italy.
"His inventions made it possible to enjoy consistently pleasant-tasting espresso," says illy's Master Barista Giorgio Milos, "which was a random event until then. Out of that grew more innovation throughout the country, a deep passion for perfecting coffee, and the emergence of baristas as skilled professionals. That led to an expectation of quality, and a coffee culture that emerged from that, with coffee being part of everyone's lives throughout the day."
READ MORE: Le Marche, Italy: 7 Places To Visit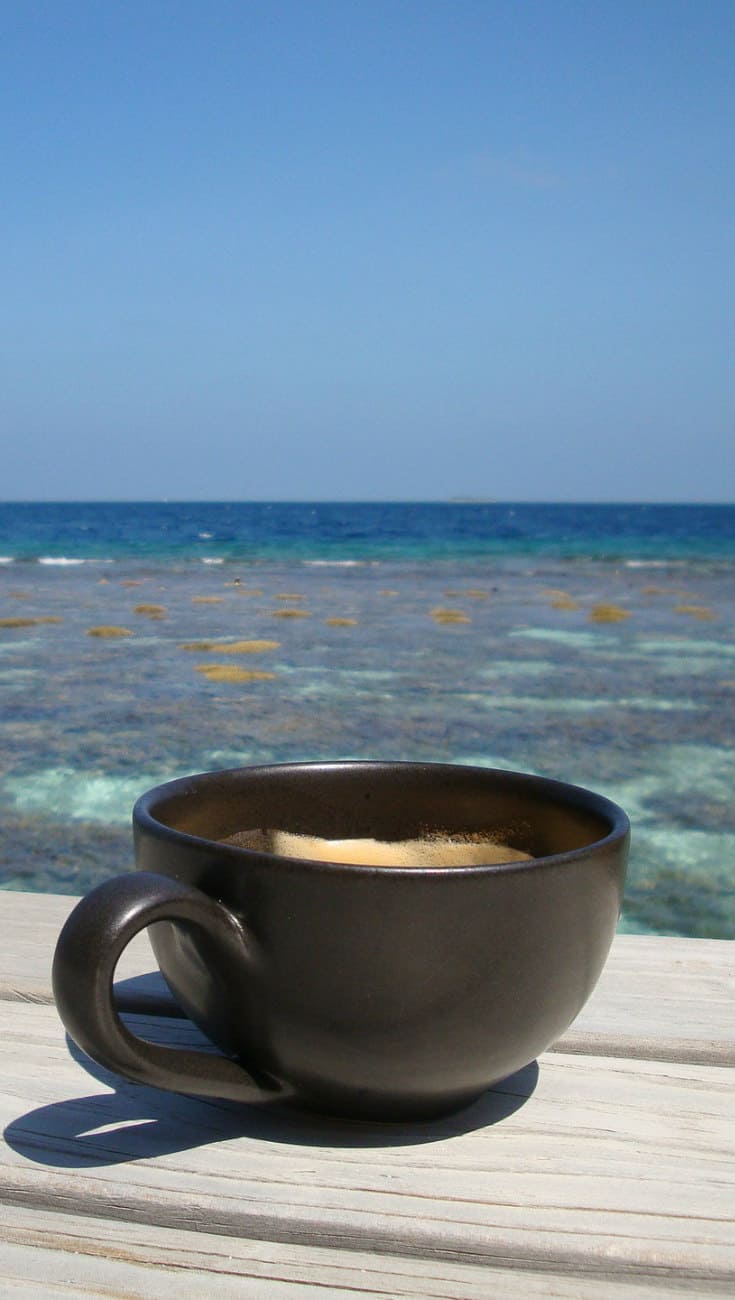 COFFEE IN HAWAII/NORTH AMERICA
Grown only in the Kona districts on the island of Hawaii, on the slopes of Hualalai and Mauna Kea, 100% Kona coffee100% Kona coffee is arguably among the world's rarest and most treasured varieties of coffee. We had the pleasure of learning more about it first-hand in 2009 when we stayed at the Holualoa Inn, where Brazen Hazen's coffee farm is based.
Kona coffee's origins can be traced back to the 1820s, when Brazilian tree cuttings were first planted in the rich volcanic soil there. When combined with extremely sunny mornings and regular afternoon showers, the result is a delicately flavored brew unlike any other.
Brazen Hazen is shade-grown at an elevation of around 1900 feet above sea level, with many trees that are over 100 years old. We asked the Coffee Estate farm manager, Brian Axelrod, about the product's hefty $33 per pound price.
"Kona coffee commands a higher price point primarily due to its uniqueness of cup," he explains, "and also for its limited availability. Kona coffee is hand-picked upon ripening throughout the season. Many large operations in other countries mechanically pick, so their coffees include some overripe and some immature beans."
It's hard to argue with the results, the perfection of which Axelrod credits to sound farming technique and the blessings of Mother Nature. If it's not the best coffee in the world, it certainly ranks among our favorites. Every time we taste it, it takes us right back to those magical mornings Mary and I spent on our first big trip together!
READ MORE: Hawaiian Mythology: A Sacred Connection With Nature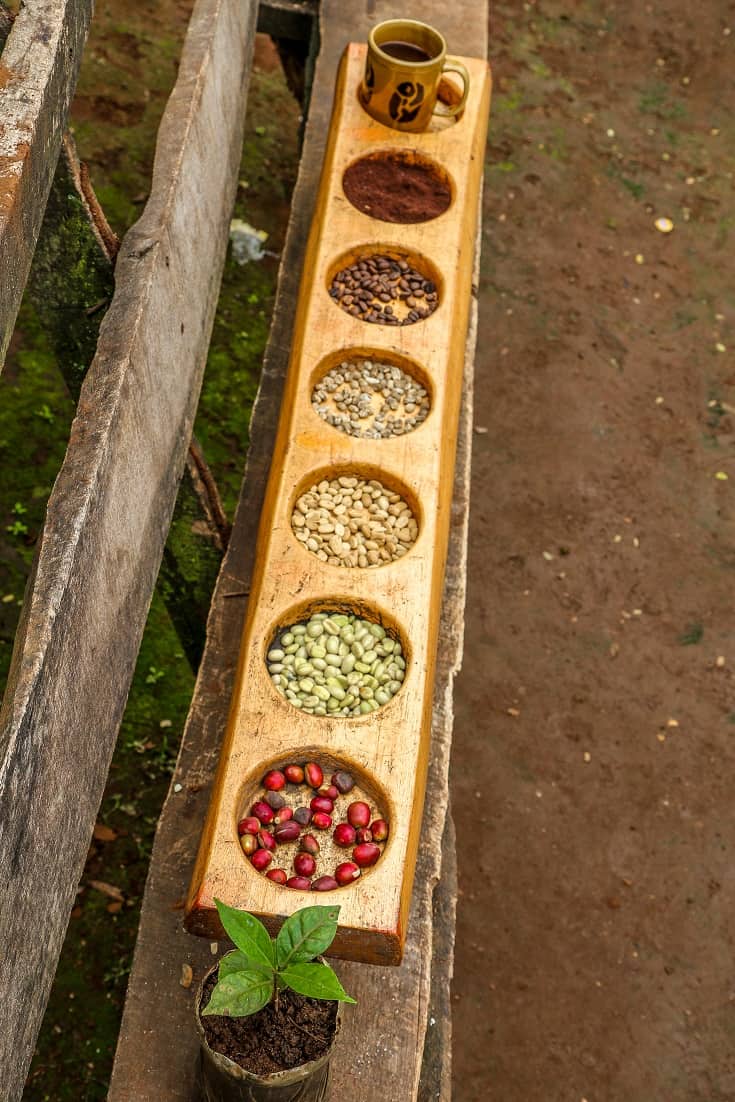 THE BEST COFFEE IN THE WORLD
Here's a look at some of the best different types of coffee varietals we've tried in recent years. They come from all around the world, and most of them are Fair Trade-certified.
1Drip Coffee
At the 2016 Atlanta Coffee Festival we met Tafari Belfield and his Ethiopian wife Rahel, the owners of Atlanta's Grant Park Coffeehouse. When the couple went to Ethiopia in search of the country's best coffee beans, Rahel's family told them about the intensely flavorful Tomocabrand.
This family-owned brand had been passing down traditional roasting techniques since 1953, and is widely considered the best coffee in the world. After trying it in their shop, the Belfields became the first-ever American distributor for Tomoca.
They later worked out a similar deal for their espresso, a Brazilian bean from Taguatinga Norte's family-owned Cafe Export.

READ MORE: How To Reuse Coffee Grounds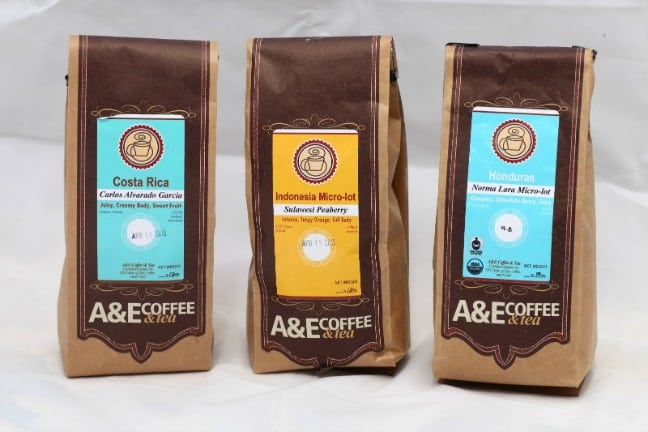 A&E Coffee Roastery
We were immediately drawn to A&E Coffee Roastery when owner Emeran Langmaid reached out to us a few years ago. We love that they promote environmental stewardship and economic fairness, and their shade-grown coffees have ranked among our favorites for years.
Their Norma Lara Micro-Lot from Honduras is exceptional, both for its complex chocolate-berry flavor and its backstory. Norma, whose husband died in 2010, started a farm on a one-acre plot her father gave her. About 4-5 years later she produced 20 bags of amazing coffee.
A&E also offers excellent Special Reserve Coffees from Costa Rica (a sweet, creamy varietal grown in the Tarazzu region by Carlos Alvarado García) and an Indonesian micro-lot (an intensely zesty Sulawesi Peaberry grown in the Toro Tojara region).
READ MORE: The History of Chocolate: How Chocolate is Made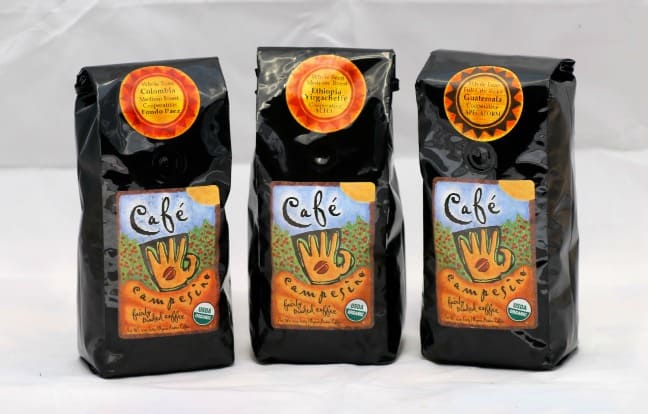 Café Campesino
Another brand we first met at the 2016 Atlanta Coffee Festival, Café Campesino is based in Americus, Georgia. The company was created after a trip to Guatemala in 1997 with Habitat for Humanity's Global Village program, which opened the co-founders' eyes to how little money coffee farmers made.
Now, this Fair Trade, organic company is linked to small-scale coffee cooperatives in a dozen different countries around the world.
We drink their most popular varietals on a daily basis, switching them up every so often as our mood dictates. Our favorites include a light, citrusy Ethiopian Yirgacheffe grown by the YCFCU co-op; a smooth, sweet Colombian French Roast grown by the ASOANEI co-op; and a fruity, nutty, well-balanced Guatemala Full City Roast grown by the APECAFORM co-op.
READ MORE: Check Out Our Fair Trade Boutique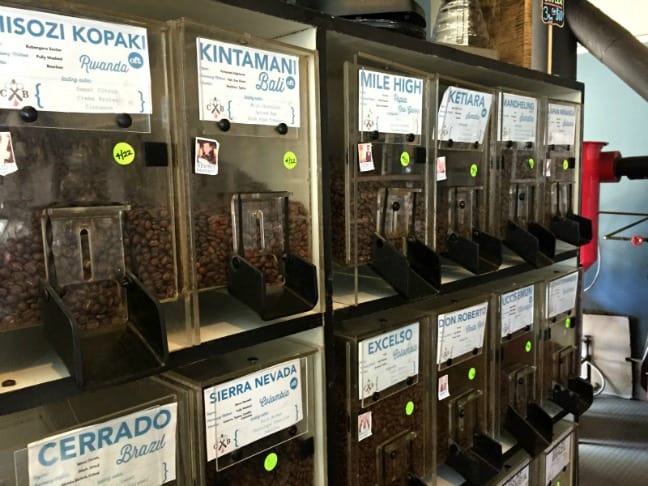 Cool Beans Coffee Roasters
This company has been staple of metro Atlanta's Marietta Square (which is 20 minutes from our home) since 2001. Cool Beans owners Kevin and Jennifer Langill import their green coffee beans from all around the world and micro-roast them in-house.
Their ever-popular Bali Kintamani Natural, which is grown in the volcanic soil of Bali's highlands, is one of the most distinctive Indonesian varietals we've tried, with potent notes ranging from sweet chocolate and strawberry to smoky spiced rum.
We also enjoy the citrusy zing of their Rwanda Misozi and the sweet vanilla and cherry hints of their Colombia Sierra Nevada.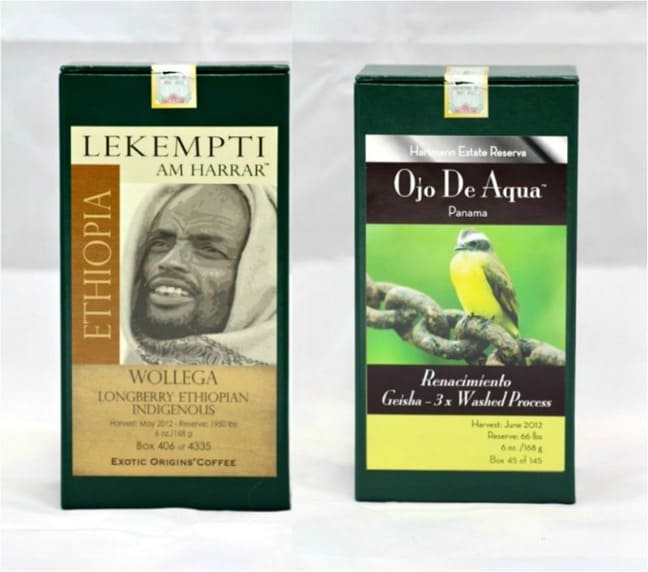 Exotic Origins
This direct-to-farmer line offers rare single-origin coffees from all around the world, with most rated 88 points and above. The two incredible varietals we sampled– Panama Geisha Reserve Natural and Ethiopia Koke Honey– are rated 92 and 93, respectively.
The sweetly acidic flavor of the Panamanian Geisha is perfected by the nutrient-rich volcanic soil of the Ojo de Agua farm.
The Koke Honey is grown at a similar elevation (around 5000-6000 feet) in Ethiopia's Yirgacheffe region, with an almost tea-like flavor that balances sweetness and tanginess. Both make for incredibly enjoyable cups.
READ MORE: Top 5 Panama Eco Activities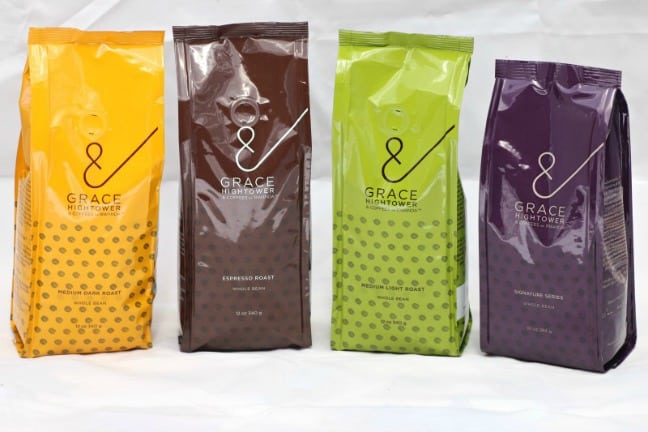 This brand was founded in 2013 by Grace Hightower DeNiro (a.k.a. Robert DeNiro's wife). Its philanthropic mission focuses on improving the lives of Rwandans by offering locally-sourced coffees to the international market.
The line features a full range of roasts as well as their Signature Series, all of which feature beans that are hand-picked and sorted and repeatedly cupped to ensure maximum flavor.
The result is a sustainably grown coffee you can feel good about drinking. Our favorite bean, the smooth Buf Café, was lightly roasted and boasted a beautiful hint of floral and citrus notes.
READ MORE: Rebirth of a Nation: Healing Wounds of the Rwanda Genocide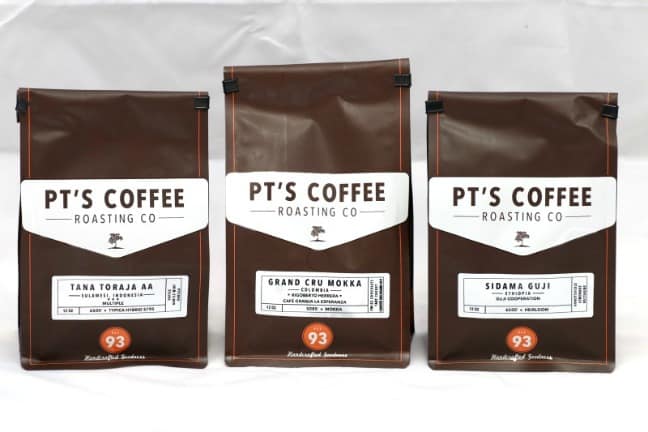 PT's Coffee Roasting Co.
Roast magazine's 2009 Roaster of the Year, PT's Coffee Roasting Co. is committed to working with true artisans of coffee cultivation. We fell in love with the line in 2012, and were recently delighted to sample three of their newer varietals.
Sidama Guji is an Heirloom varietal from the Guji Cooperative of Ethiopia, with a honeyed sweetness that's perfectly balanced by citrusy acidity. Their Tana Toraja AA tastes somewhat similar to A&E's Sulawesi Peaberry, with an earthy flavor and vanilla and toffee notes.
But my favorite bean by far was the Grand Cru Mokka, which is grown in Colombia by Rigoberto Herrera. Typically farmed in Hawaii, this 94-point coffee has a strong, sweet denseness with notes of chocolate, cherry and macadamia nut. I'd honestly drink it every day if I could afford it!
READ MORE: Best Attractions in Cartagena, Columbia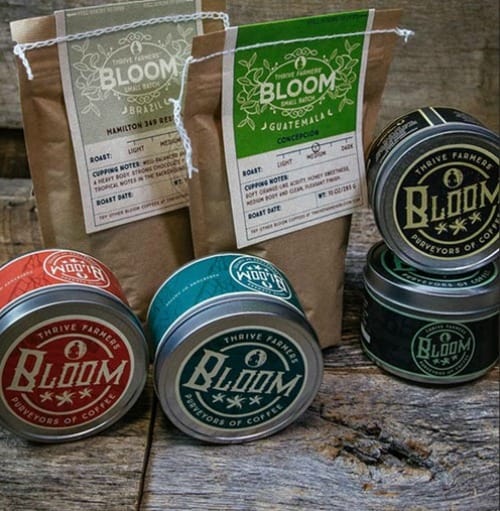 Thrive Farmers Coffee
Based in Roswell, Georgia (which is also 20 minutes from our house), Thrive connects coffee farmers directly with consumers in order to ensure that its growers make more money.
This "farm-to-table" approach is best represented by the small-batch varietals of their boutique Bloom line, which offer a robust freshness that really makes their flavors pop.
The San Isidro (from Costa Rica) boasts exotic, sweet fruity tones thanks to the natural cherry-drying process, while the Concepción (from Guatemala) has a citrusy acidity.
But my favorite was their Hamilton 349 Reserve (from Brazil): Its Bourbon bean, grown in the Magian Mountains, has a darker-roasted chocolate flavor with subtle tropical notes.
Although the Bloom line isn't currently available online, all of the coffees Thrive Farmers Collection are of similarly high quality. –Bret Love