The other day, during a conversation about places we've traveled to and would never re-visit, we were flabbergasted when a friend suggested that Costa Rica had nothing further to offer her.
We've explored ecotourism in Costa Rica three times now. We've traveled its nooks and crannies, ranging from the rivers of Caño Negro Wildlife Refuge (near the Nicaragua border) to the remote Caribbean coast of Tortuguero National Park.
With its remarkable range of ecosystems– from sunny beaches and volcano-fed hot springs to the world's most bio-diverse rainforests– we couldn't imagine anyone getting bored with exploring the country.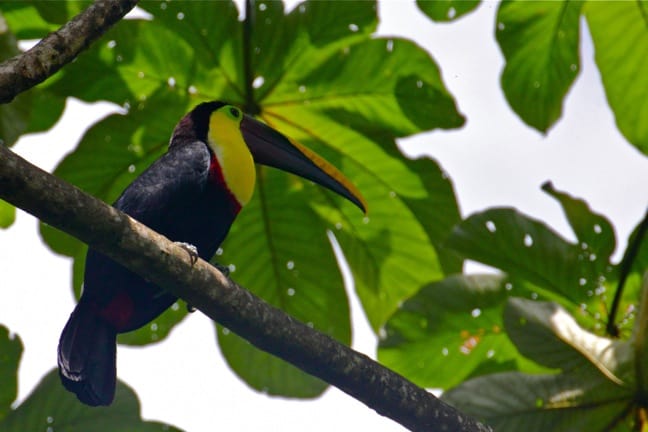 Our appreciation was significantly heightened by our recent trip to the Osa Peninsula's Corcovado National Park. Called "the most biologically intense place on Earth" by National Geographic, the park contains approximately 5% of all wildlife species found on the planet.
Truth be told, the whole country is a wildlife-lover's dream come true. To illustrate that point, we collaborated with our Green Travel Media pals to create this epic photo gallery of 40 Costa Rican wildlife species.
Though it contains only a fraction of the amazing animals you can hope to see during your visit (sadly, no shots of hard-to-spot species such as jaguars, anteaters, pumas, and harpy eagles), it should give you a taste of why we keep going back to Costa Rica over and over again.  –Bret Love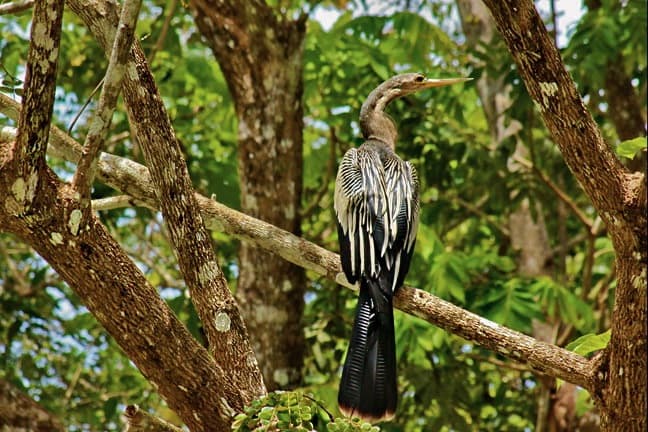 Anhinga (Snake Bird) in Cano Negro Wildlife Refuge, by Barbara Weibel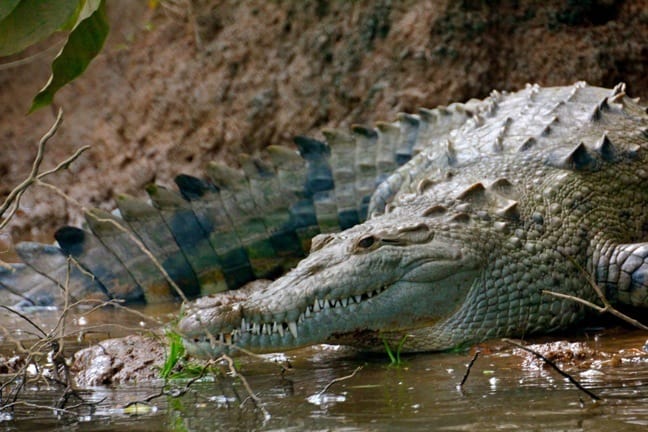 American Crocodile in Sierpe River, by Bret Love & Mary Gabbett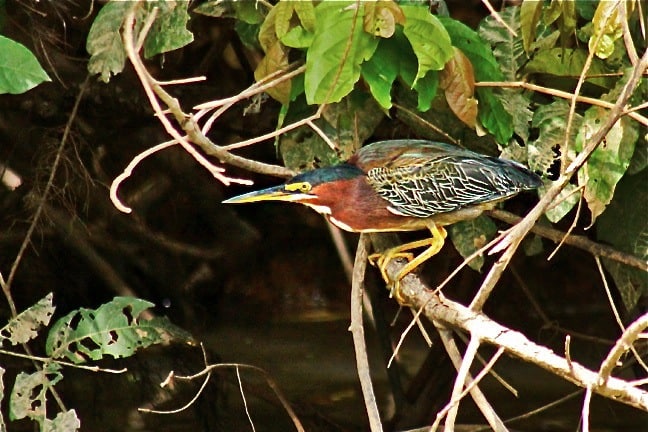 Black-Crowned Night Heron in Cano Negro Wildlife Refuge, by Barbara Weibel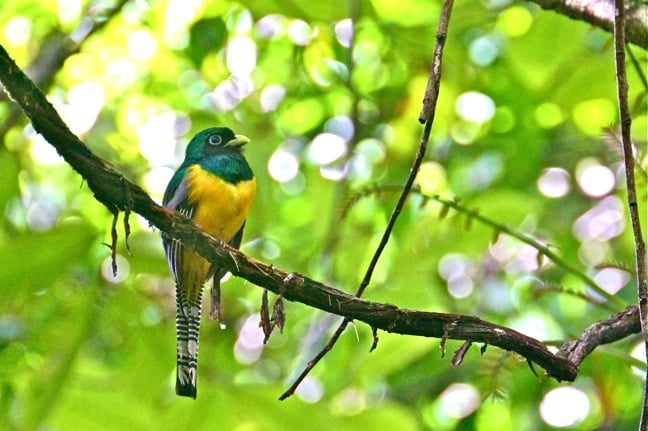 Black-Throated Trogon in Corcovado National Park, by Bret Love & Mary Gabbett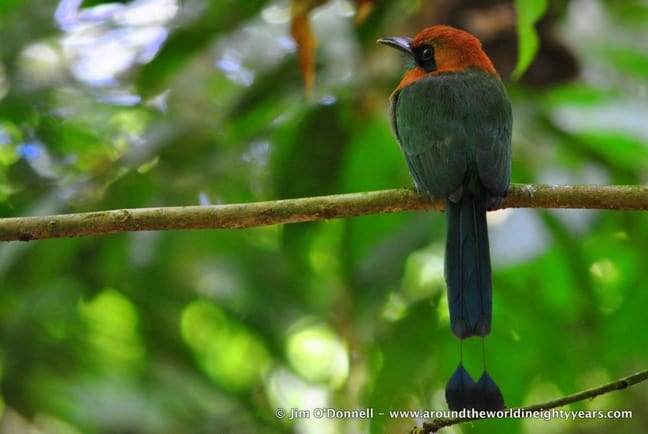 Broad-Billed Motmot at La Selva Biological Research Station, by Jim O'Donnell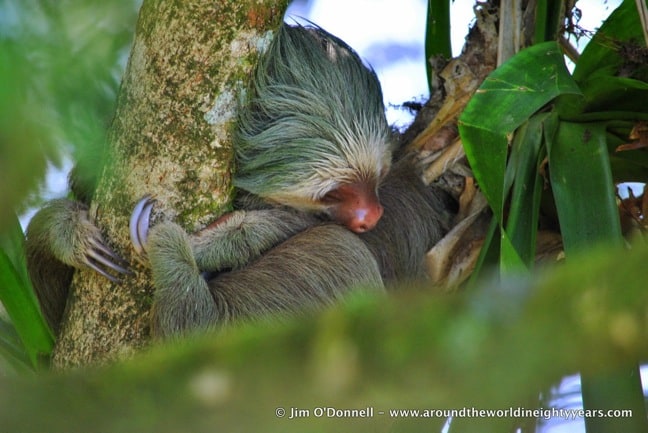 Brown-Throated Sloth at La Selva Biological Research Station, by Jim O'Donnell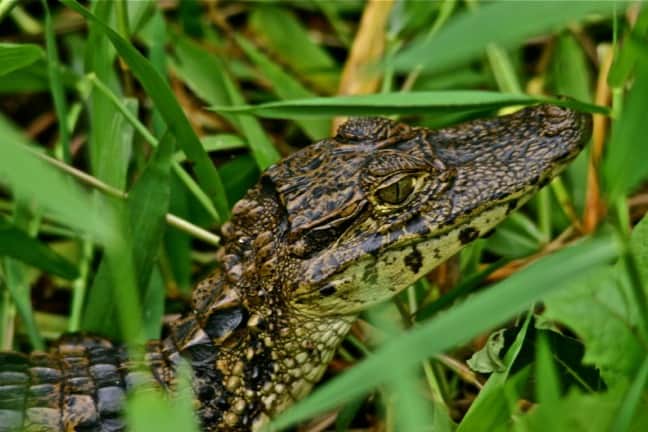 Caiman in Tortuguero National Park, by Bret Love & Mary Gabbett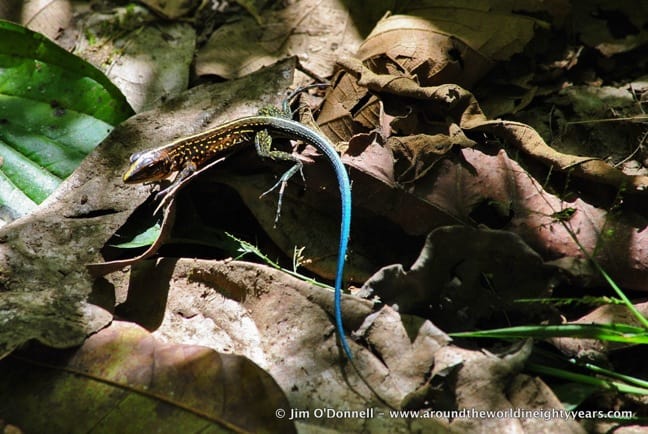 Central American Whiptail at La Selva Biological Research Station, by Jim O'Donnell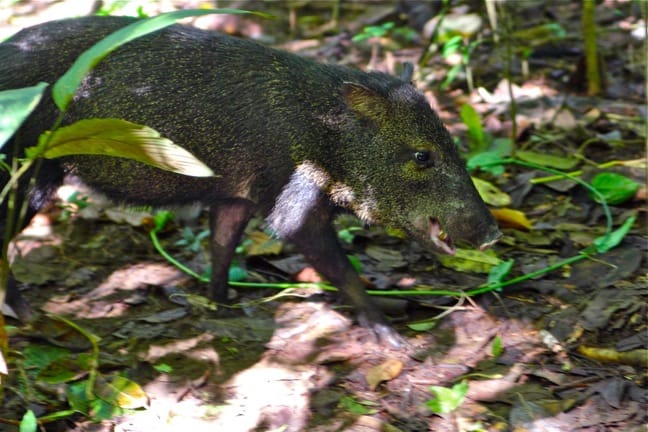 Collared Peccary in Corcovado National Park, by Bret Love & Mary Gabbett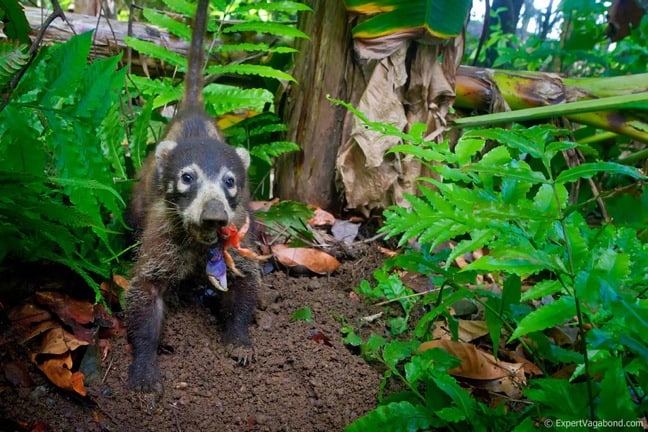 Coati Eating Crab in Corcovado National Park, by Matthew Karsten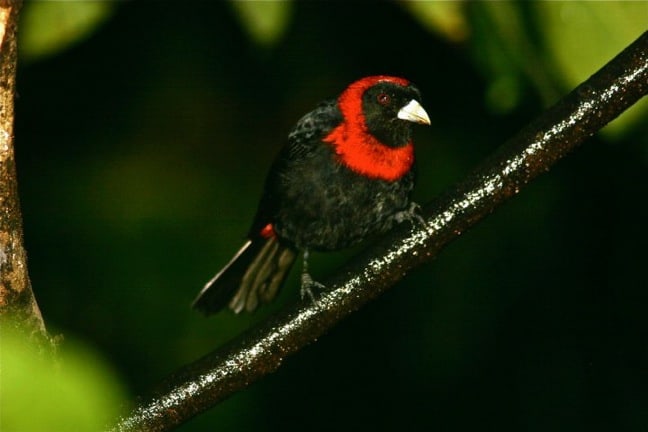 Crimson Collared Tanager in Tirimbina Biological Reserve, by Bret Love & Mary Gabbett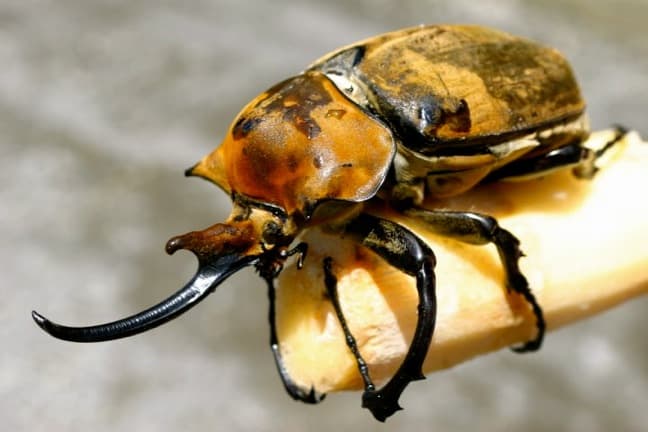 Elephant Beetle in La Pavona, by Bret Love & Mary Gabbett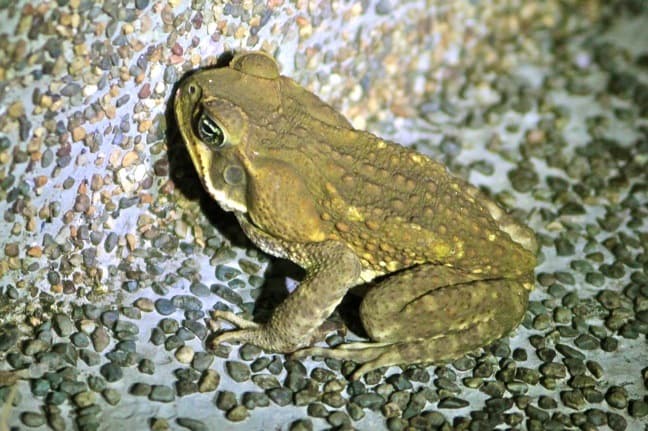 Evergreen Toad in Corcovado National Park, by Bret Love & Mary Gabbett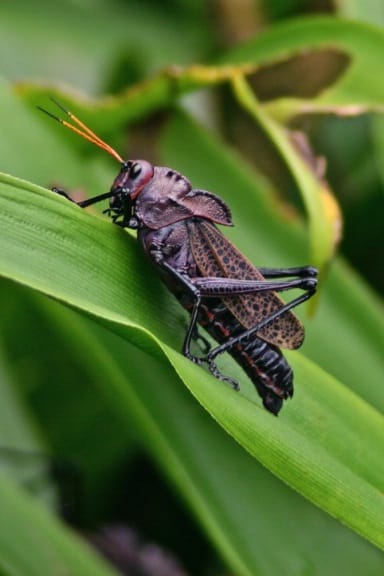 Giant Red-Winged Grasshopper in Tortuguero National Park, by Bret Love & Mary Gabbett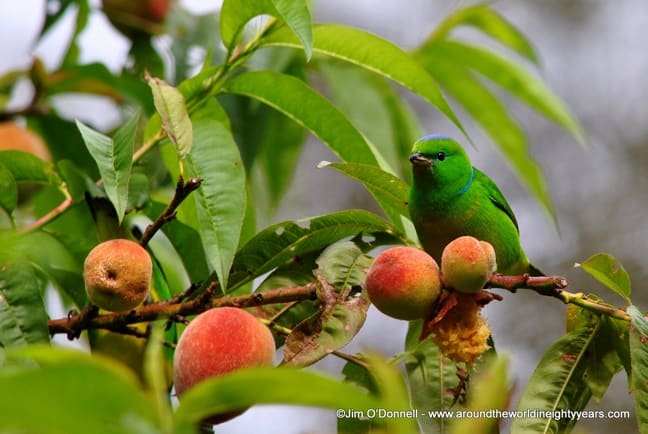 Golden-Browed Chlorophonia near Rio Savegre, by Jim O'Donnell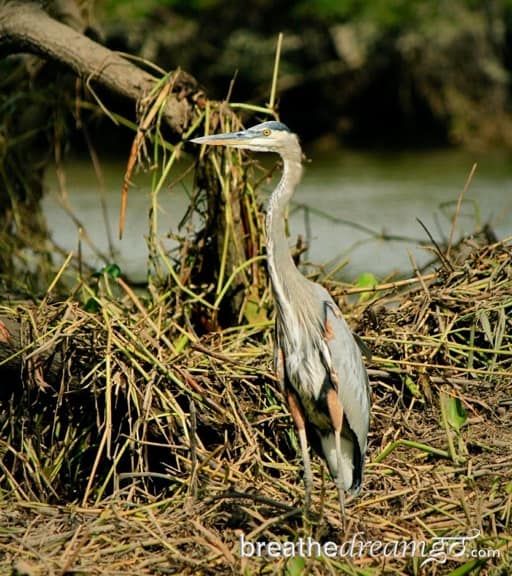 Great Blue Heron in Palo Verde National Park, by Mariellen Ward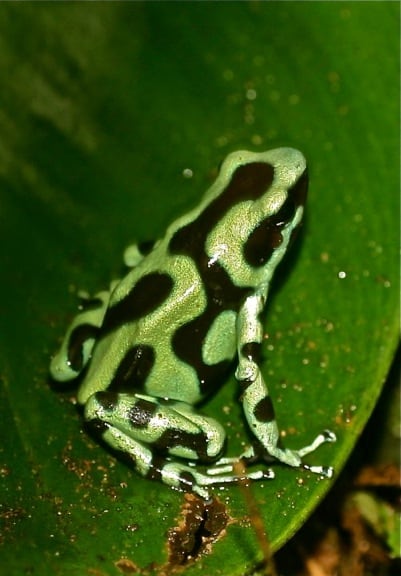 Green & Black Poison Dart Frog in Tortuguero National Park, by Bret Love & Mary Gabbett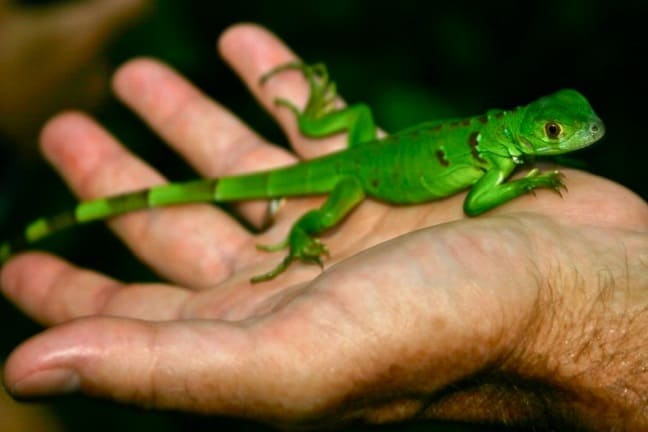 Juvenile Green Iguana in Tortuguero National Park, by Bret Love & Mary Gabbett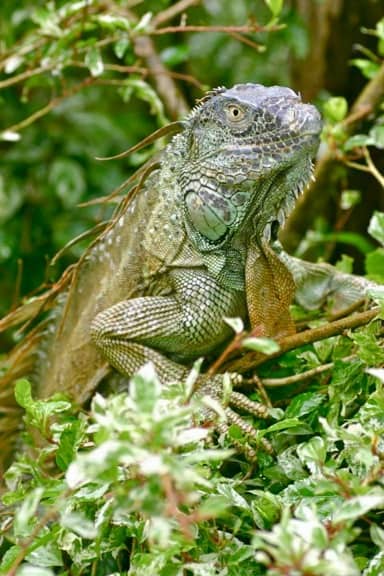 Green Iguana (Adult) in Tortuguero National Park, by Bret Love & Mary Gabbett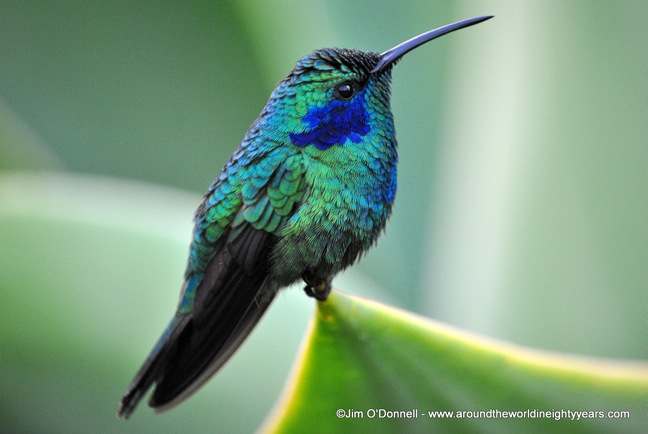 Green Violetear Hummingbird in the Savegre Watershed, by Jim O'Donnell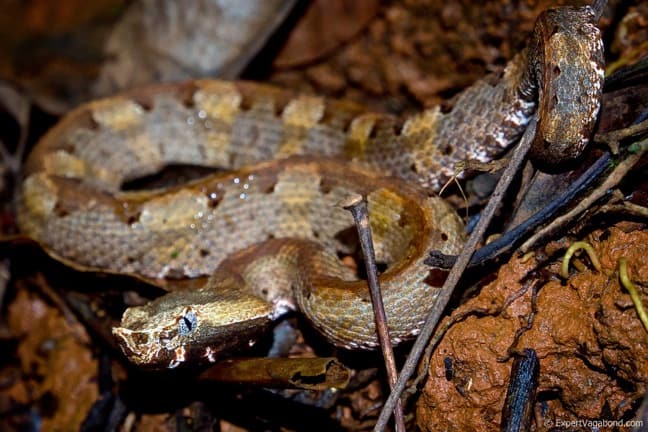 Hognosed Pit Viper in Piedras Blancas National Park, by Matthew Karsten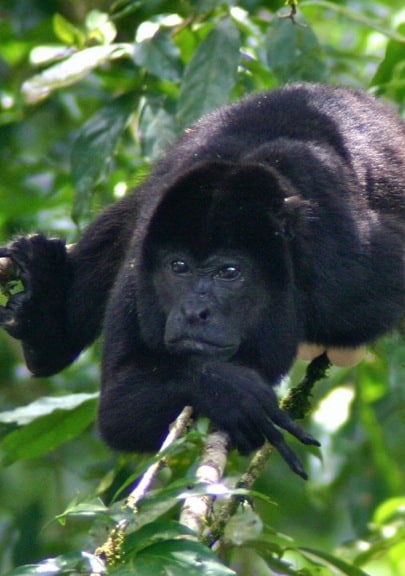 Howler Monkey in Tirimbina Biological Reserve, by Bret Love & Mary Gabbett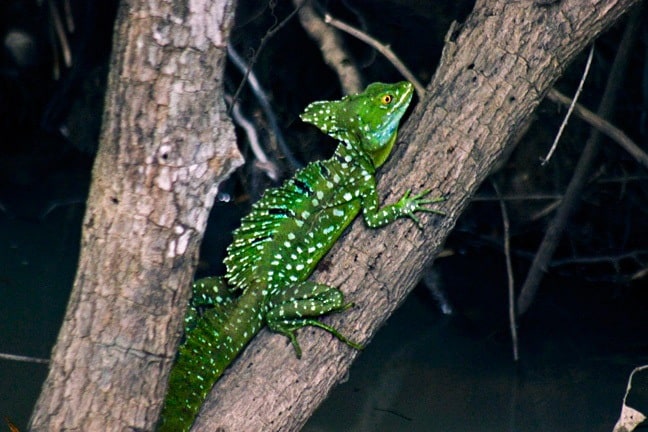 Jesus Christ Lizard in Cano Negro Wildlife Refuge, by Barbara Weibel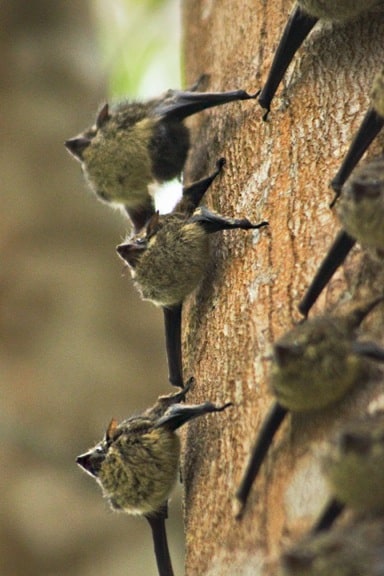 Long-Nosed Bats in Cano Negro Wildlife Refuge, by Barbara Weibel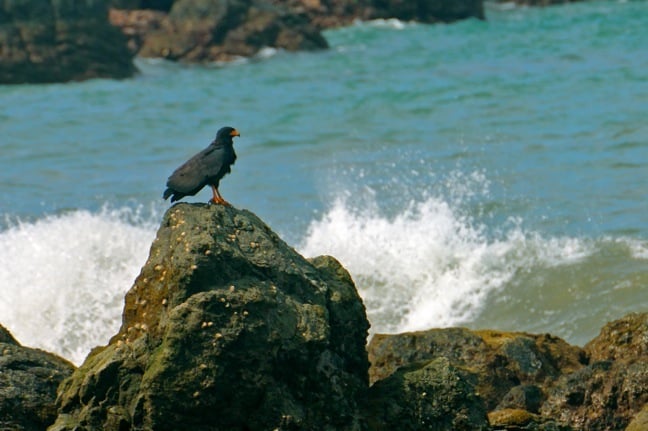 Mangrove Hawk in Corcovado National Park, by Bret Love & Mary Gabbett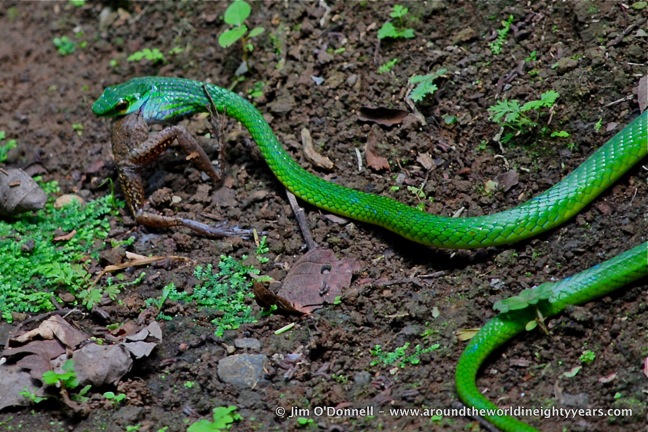 Parrot Snake at La Selva Biological Research Station, by Jim O'Donnell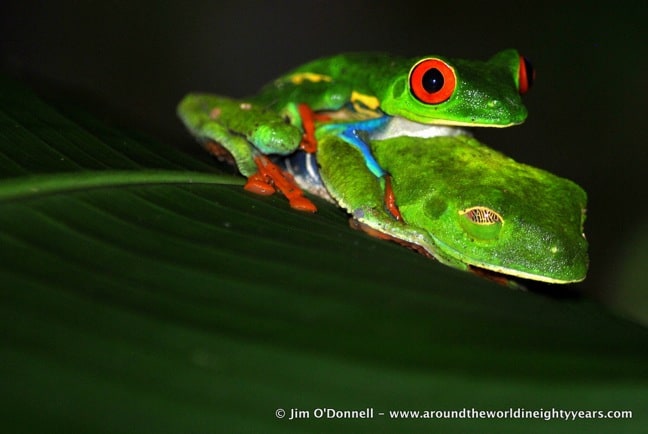 Red-Eyed Tree Frog Near Rio Sarapiqui, by Jim O'Donnell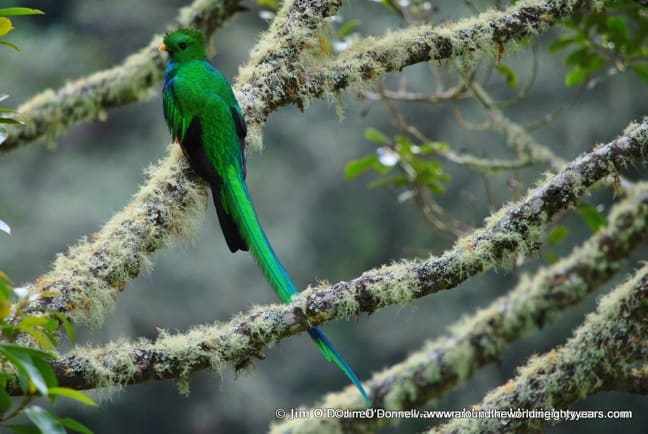 Resplendent Quetzal Near Rio Savegre, by Jim O'Donnell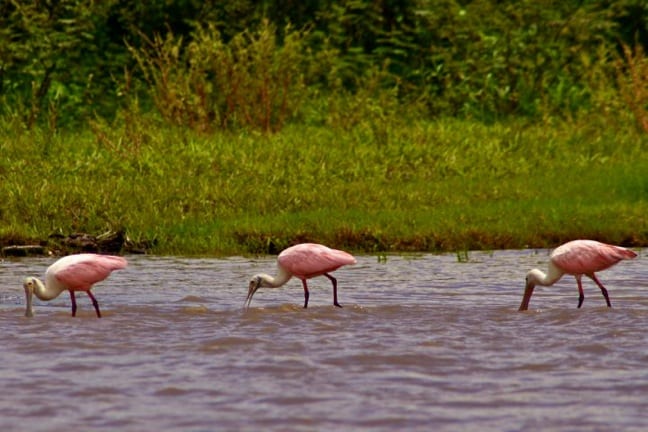 Roseate Spoonbills in Tortuguero National Park, by Bret Love & Mary Gabbett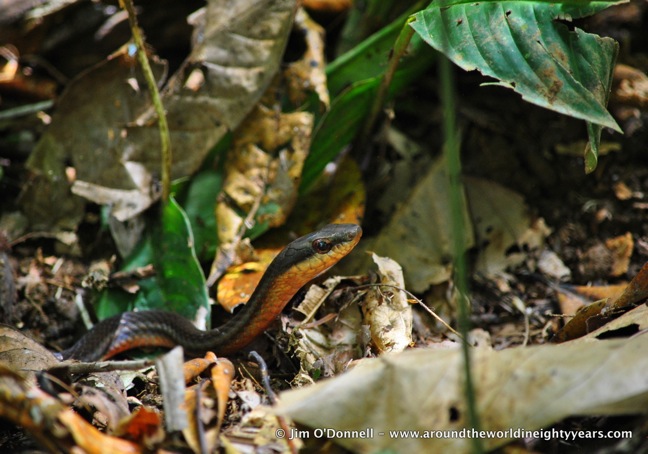 Salmon-bellied Racer at La Selva Biological Research Station, by Jim O'Donnell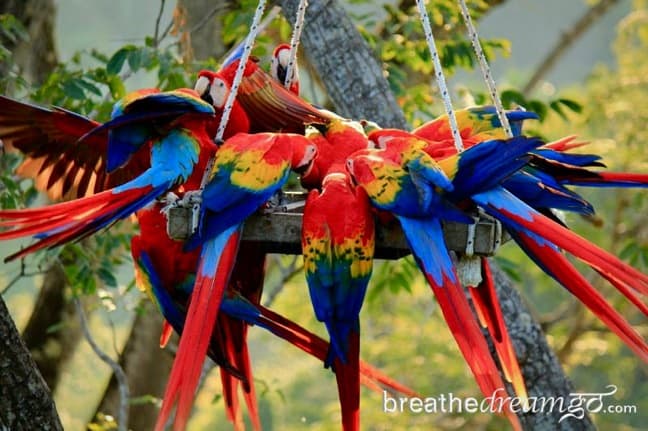 Scarlet Macaws at the ARA Project in Punta Islita, by Mariellen Ward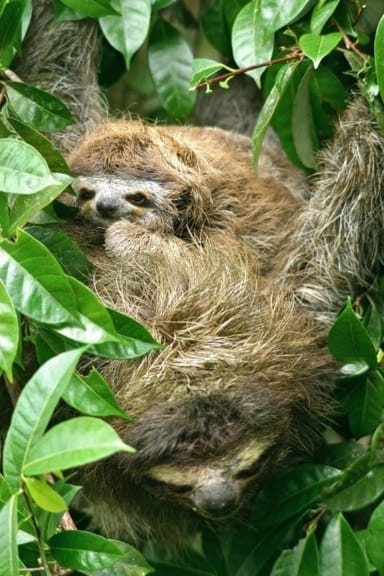 3-Toed Sloth & Baby in Tortuguero National Park, by Bret Love & Mary Gabbett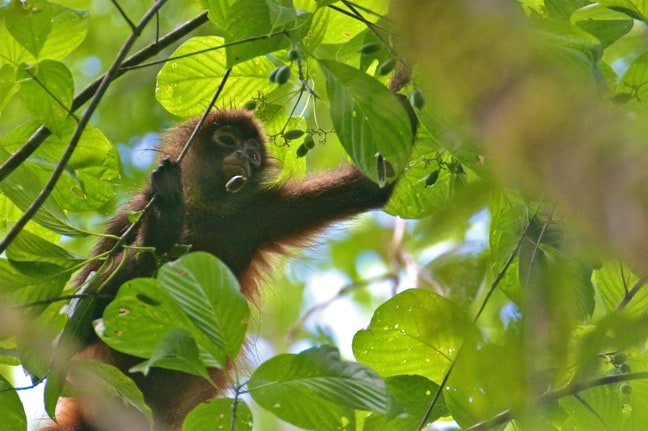 Spider Monkey in Corcovado National Park, by Bret Love & Mary Gabbett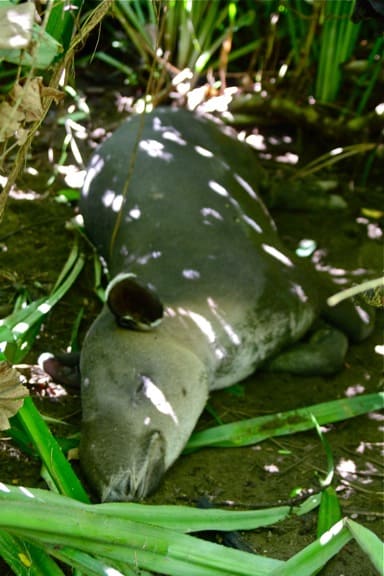 Tapir (Sleeping) in Corcovado National Park, by Bret Love & Mary Gabbett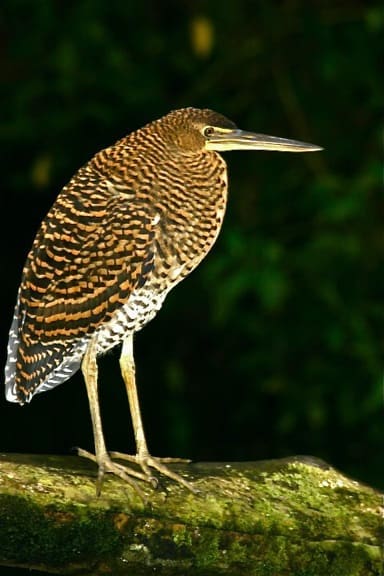 Tiger Heron in Tortuguero National Park, by Bret Love & Mary Gabbett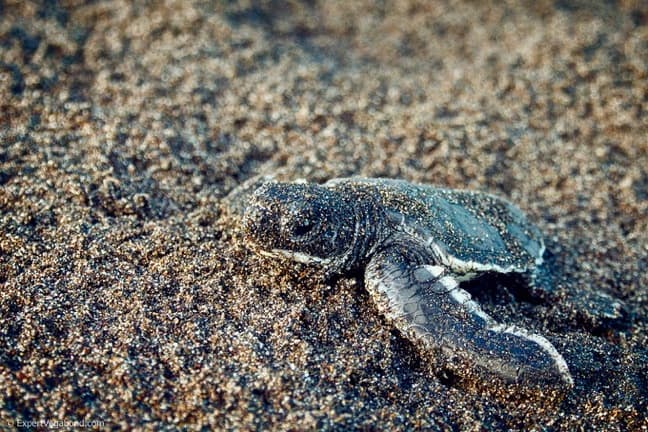 Sea Turtle Baby in Tortuguero National Park, by Matthew Karsten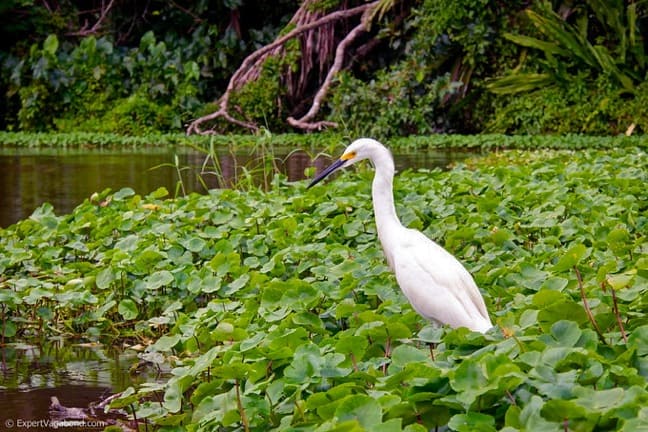 Snowy Egret in Tortuguero National Park, by Matthew Karsten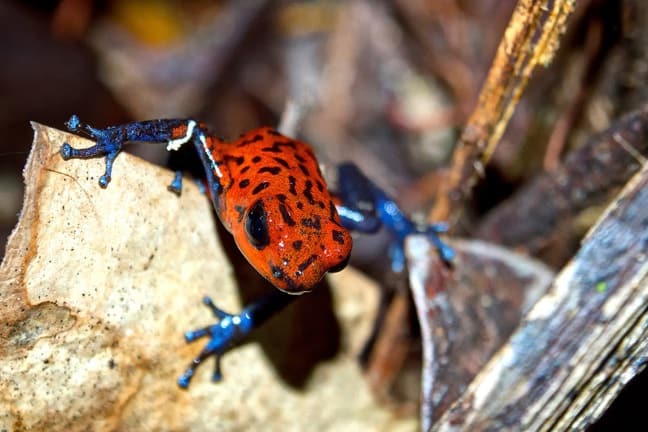 Strawberry Poison Dart Frog in Tortuguero National Park, by Matthew Karsten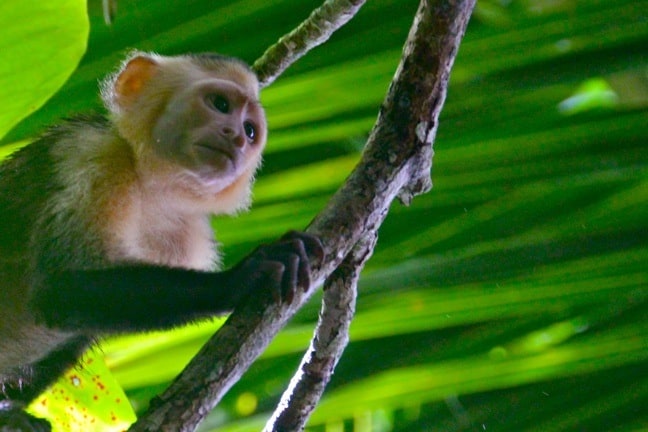 White-Faced Capuchin in Corcovado National Park, by Bret Love & Mary Gabbett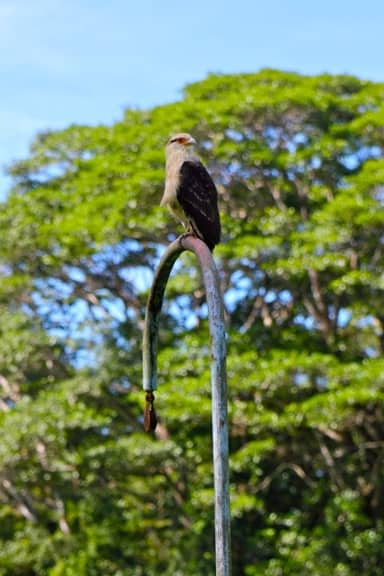 Yellow-Headed Caracara in Corcovado National Park, by Bret Love & Mary Gabbett
Matthew Karsten's photos provided via Expert Vagabond
Jim O'Donnell's photos provided via Around the World in Eighty Years
Mariellen Ward's photos provided via Breathedreamgo
Barbara Weibel's photos provided via Hole In The Donut Cultural Travel