Like many people, our hiking adventures have never been as frequent or as vital as they have been during the COVID-19 era.
With international travel basically impossible (and morally questionable) for the last year, getting away from our computers and getting back to nature has been essential to maintaining our mental and physical health.
Thankfully, our location near the foothills of the Blue Ridge Mountains has given us plenty of opportunity to explore the region.
From day trips around Atlanta to driving the Blue Ridge Parkway in North Carolina, our staycations have been just as memorable and rewarding as many of our epic trips abroad.
But exploring mountain forests, rivers, and waterfalls is a lot easier when you have the right gear.
To the end, we've tested and reviewed more than 40 new products to assemble this list of the Best Hiking Gear, from tents, backpacks, daypacks, and sleeping bags to clothing, tech gear, and more!
If you're looking for shoes and boots, please check out our features on the Best Walking Shoes & Hiking Shoes for Women and Best Walking Shoes & Hiking Shoes For Men.
READ MORE: The Best Hiking Trails For Your World Travel Bucket List
Tents & Hammocks

Decathlon| Quechua 2 Second Easy Fresh & Black Waterproof Camping Tent
A winner of Popular Mechanics' "Gear of the Year 2021" and an Outdoor Retailer Innovation Award, this aptly-named entry from Decathlon | Quechua offers the easiest set up and take down of any tent we've ever tested.
Weighing in at 10.4 pounds, the tent fits into a 23.2″ x 7.9″ sack. But its size– 80.7 inches long, 57.1 inches wide, and 43.3 inches high– is big enough for two people to sleep comfortably.
It's also built to withstand the elements. All Quechua tents are lab- and field-tested to ensure they're 100% waterproof, and wind tunnel-tested to remain habitable with winds up to 30 mph.
Aside from the EASY 2-second set-up and budget-friendly price ($199), our favorite feature is their "Fresh & Black" exterior fabric, which keeps the inside of the tent 99% dark even in broad daylight!
READ MORE: The 15 Best Camping Tents For Families
Coalatree Wanderer Double Hammock & Kammok Roo Double XL Hammock
Mary and I are rarely more than 10 feet apart 24/7/365, so it's kind of amazing that we still like to be together so much after nearly 13 years as a couple.
These two-person hammocks from Coalatree and Kammok are made for couples like us, for whom snuggling up close is still part of the fun of enjoying the great outdoors.
Measuring 114″ x 71″ and weighing 24.6 oz, Coalatree's Wanderer Double Hammock is made from sturdy parachute nylon and can hold up to 660 pounds. The included ropes and carabiners make it easy to hang just about anywhere, and the attached stuff sack doubles as a pocket for stowing valuables while you chill.
Kammok's Roo Double XL Hammock is a roomy 138″ x 78″, weighing 22 oz and holding up to 500 pounds. On the plus side, its 40D diamond ripstop nylon with DWR waterproofing makes it durable and tear-resistant. On the downside, the Python 10 hammock straps are sold separately, so it's a bit more pricey.
READ MORE: Why the 7 Principles of Leave No Trace Matter Now More Than Ever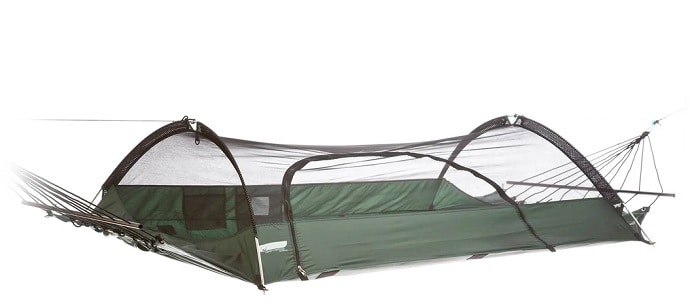 Lawson Blue Ridge Camping Hammock
If you love combining a day of hiking with a night sleeping under the stars, the Blue Ridge Camping Hammock from Lawson (which was rated #1 by Backpacker and Outside upon its release) is a great investment.
The tent-hammock hybrid boasts a patented design that makes it great for suspended or secured ground camping, with a unique spreader bar and arch pole to keep it flatter and more taut than traditional hammocks.
We especially love the built-in no-see-um bug netting and attachable rainfly, which keeps both bothersome bugs and inclement weather at bay.
Sure, it's a bit more expensive than the other hammocks featured on this list. But the Hammock + Suspension System package has everything you need for an awesome camping experience, including spreader bars, arch poles, rainfly, suspension straps, premium wiregate carabiners, and a stuff sack.
READ MORE: What is Glamping? A Guide to Luxury Camping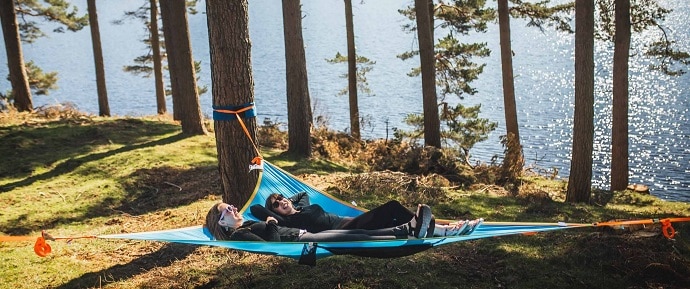 Tentsile T-Mini Double Hammock
We've been fans of
Tentsile
's uniquely cool camping gear for years: From the Connect and the Stingray to the relatively new Safari Stingray, they're known for some of the most innovative tents in the outdoor industry.
The T-Mini Double– one of their 2nd Generation hammocks– is a high-end 2-person hammock that can be stacked underneath the Connect or Flite tree tents to create a multi-story "Tentsile Stack" that increases both your sleeping capacity and gear storage space.
Unlike other hammocks, it never sags, and the reinforced seatbelt webbing creates 2 separate sleeping areas that prevent you from rolling towards the middle.
Weighing just 5.29 pounds, the lightweight kit includes 3 anchor points, ratchets, and straps to suspend the hammock above ground. And it all takes just 10 minutes to set up.
Backpacks

Gregory Women's Juno 30 Backpack
Trodding the thin line dividing daypacks (which we define as anything under 30 liters) from backpacks, the Women's Juno 30 from Gregory offers loads of cool features for its deceptively small package.
It's specifically designed for a woman's frame, with a padded hip belt (which has large zippered pockets) and a perforated shoulder harness with a sternum strap and integrated safety whistle.
In terms of storage, there's a top zippered pocket, interior mesh zippered security pocket, front stretch and dual side mesh pockets, and a quick-stow system for sunglasses on the shoulder harness. There's also an internal hydration sleeve with a SpeedClip hydration hanger (reservoir sold separately).
But our favorite feature of this 30-liter dynamo is the VaporSpan ventilated suspension with moisture-wicking mesh and ActiveFlex harness, which keeps your back cool and comfortable even during long days on the trail.
READ MORE: The 40 Best Backpacks for Travelers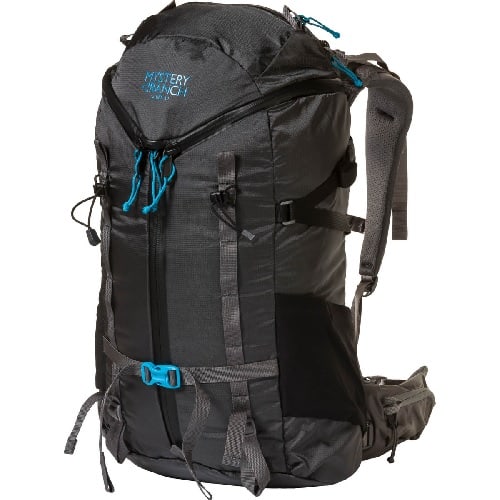 Mystery Ranch Women's Scree 32
Based in the Rocky Mountains of Bozeman, Montana, Mystery Ranch is beloved by backpackers and mountaineers alike for their rugged, durable packs.
Their versatile Scree 32-liter pack is a roomy daypack or small-ish overnight backpack designed for women, with a patented Futura Yoke that easily micro-adjusts to your torso length.
There's also a removable waist belt and an internal frame sheet that adds support and rigidity to the lightweight 2.8-pound pack.
Mystery Ranch's unique 3-ZIP design provides quick access to the interior, and the hydration reservoir-compatible bag also features a zippered lid pocket, waist belt pockets, and water bottle pockets.
READ MORE: The 30 Best Hiking Backpacks & Daypacks
Lander Traveler 35L
Lander was founded in 2015 with a mission to create expedition-grade products that bridge the gap between traditional outdoor gear and modern technology.
The company's "Gear Made Modern" ethos is readily apparent in their Traveler 35L backpack. Weighing just 3 pounds and measuring around 24″ x 13″ x 8″, it's one of the most ultralight backpacks for multi-day trekking we've ever tested.
But there are big things in this small package, including a waterproof and impact-protected "Crash Pad" big enough to hold a 17″ laptop, tablet, smart phone, and more. The bag's expansive Cargo Section is also roomy and water resistant, with pockets for boots, dirty clothes, and smaller items.
Other favorite features include the Crash Pad's built-in wire ways for charging cables, the Cargo Section's roll-top closure, and the water bottle pocket on the exterior.
READ MORE: 60+ Cool Camping Gear Reviews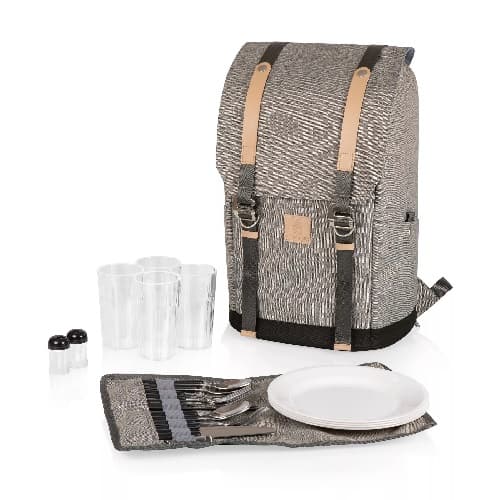 PicnicTime Frontier Picnic Backpack
The international travel restrictions created by the COVID-19 pandemic have inspired us to spend a lot more time exploring the North Georgia mountains, many of which are located just an hour or so from our home.
Since we're not dining in restaurants right now, our long days of hiking often include lovely lunches next to beautiful mountain lakes and waterfalls. Which is precisely why we were drawn to this backpack from PicnicTime.
The Frontier Picnic Backpack weighs just 4.6 pounds, yet it comes with everything you need for the perfect picnic. It includes four 8'' Melamine plates, four sets of stainless steel silverware, four tumblers, salt and pepper shakers, and one stainless steel corkscrew.
The two-tiered backpack also features a heat-sealed cooler on the bottom, a dry storage compartment on top, and adjustable straps on the front that are capable of carrying a blanket or tarp.
READ MORE: The Best Food Gifts From Around the World
Sleeping Bags/Pads

Kelty Cosmic Down 20 Sleeping Bag
One of the things we've always loved about the Kelty brand is how they offer high-quality summer and winter hiking gear at budget-friendly prices.
Their ever-popular Cosmic Down 20 retails for around $120, yet it offers a lot of the same features you'll find in much more expensive sleeping bags.
Filled with lightweight 550 fill down, the Cosmic Down bag uses a unique trapezoid-shaped baffle construction to maximize its thermal efficiency (temperature rating of 20º Fahrenheit). The soft 20D Nylon shell fabric uses PFC-free water repellant (DWR), and there's dual-slider locking zippers for ventilation.
Other noteworthy features include a spacious footbox, a zippered internal stash pocket for stowing valuables close at hand, and a stuff sack for easy carrying.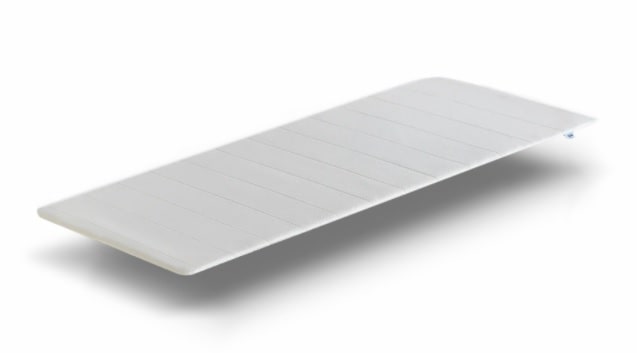 Airweave Portable Premium Bedding Topper
One of my biggest issues with camping after a long day of hiking has always been the insomniac's struggle to sleep on the ground. Sleeping pads can help, but don't offer the cushioning softness of a good mattress.
The Airweave Portable Premium Bedding Topper offers a great solution for travelers. Weighing in at 11 pounds and fitting into a 35" x 12" carrying case, the pad's Airfiber technology distributes your weight evenly and allows airflow to help you sleep longer and deeper, no matter where you are.
The firm, supportive feel is great for people who suffer from back and/or joint pain, and the breathable mesh cover offers a cool effect for this of us who tend to burn hot under the covers.
Best of all, the Airweave Portable is 100% washable, and comes with a 100-night trial: If you're not satisfied for ANY reason, you can return it for a full refund!
READ MORE: The 50 Best Hiking Quotes to Inspire Your Adventures

McGovern & Co Great Smoky Mountains National Park Map Blanket
Whether you love hiking, watching wildlife, or just getting away from it all and immersing yourself in the tranquility of nature, the US National Parks are truly "America's Best Idea."
One of our personal favorites is Great Smoky Mountains National Park, which is home to an awesome array of flora and fauna (including an impressive Elk herd) and attracts more than 12 million visitors each year.
Straddling eastern Tennessee and western North Carolina, the beautiful park is packed with stunning mountain landscapes (16 of which are over 6,000 feet tall), wondrous waterfalls, trout-filled mountain streams, and the largest intact forest ecosystem in the southeastern US.
McGovern & Co pays tribute to the nation's most popular park with this plush fleece blanket. Measuring 50″ x 60″ and featuring a detailed map of the park, it's a cozy, comfy cover for a fireside snuggle after a day out on the trail.
READ MORE: The 15 Best UNESCO World Heritage Sites in the USA
Daypacks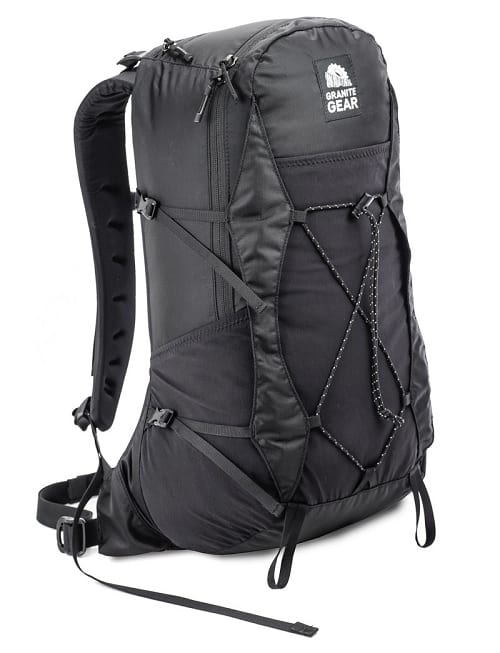 Granite Gear Dagger
When choosing a good daypack for hiking and other outdoor adventures, the weight, storage capacity, and organizational options are really your key considerations.
The Dagger from Granite Gear is an ultralight (1.5 pounds) 22-liter pack that really maximizes features despite its minimal size.
For starters, there's their trademark arch system, which distributes weight using a thin, removable frame sheet and hip-hugging waist belt. The dual-density padded back panel and shoulder straps make for a supremely comfortable carry, even when you're loaded to max capacity (25 pounds).
In terms of storage, the Dagger offers a quick stash top pocket, stretch woven side pockets, a huge stretch woven front pocket with reflective cords, and a hydration port w/internal sleeve.
READ MORE: The 35 Best Daypacks for Travel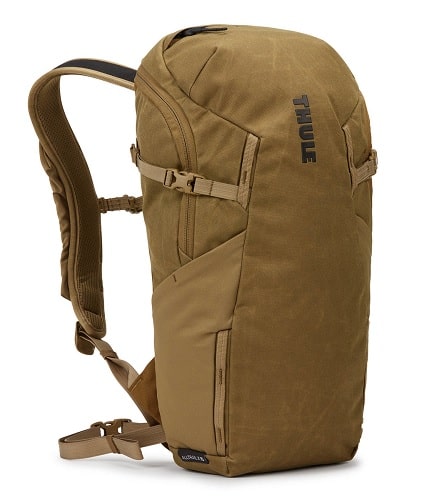 Thule AllTrail X 15L
Because we typically hike with our camera gear, loads of water, lunch, snacks, and dogs, we're not great about limiting weight when it comes to what we pack.
But while the All Trail X 15L from Thule might not suit our lifestyle, it's not difficult to understand how this compact, casual waxed canvas daypack might appeal to more minimalist hikers.
Despite measuring just 7.9 x 8.7 x 19.3 inches, the 1.2 lb pack offers ample storage in a shoulder strap stretch pocket, a zippered lid pockets, a reservoir sleeve, two side water bottle pockets, and attachment loops and daisy chains for carrying trekking poles and other gear.
We also like the breathable back panel, and the water-resistant, 50% recycled waxed polyester canvas material.
READ MORE: 30 Recycled Christmas Decorations & DIY Christmas Crafts

Nomatic Travel Pack
A carry-on and daypack in one, the Nomatic Travel Pack is well-suited for just about any adventure.
At 4.16 pounds, the bag is heavier than most of the others we've mentioned here. But it easily expands from 20 L to 30 L, so it can also hold a lot more of your stuff!
The pack features a dedicated sleeve for your shoes, an RFID-blocking pocket, a cord pass-through, and a magnetic water bottle pocket.
The bag can easily fit a weekend's worth of clothing, then be used as daypack for your everyday essentials. Its innovative design makes it a frequent traveler's best friend.
READ MORE: The Best Gifts For Travelers (125+ Gift Ideas)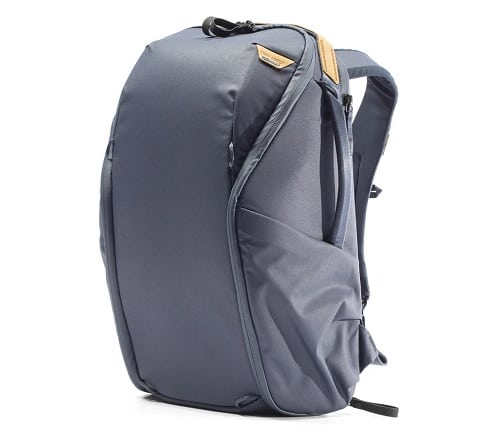 Peak
Design Everyday Backpack Zip 20L
If your search for backpacks is steered by an interest in sustainable brands, check out the 20-liter Everyday Backpack from Peak Design.
In pursuit of their goal to create carbon neutral luggage, the pack is made from a 100% recycled 400D weatherproof shell that boasts a slick urban aesthetic.
The top and side pockets are accessible via a durable, weatherproof 270-degree zip, and there are expandable side pockets large enough to hold water bottles or a travel tripod.
We also love the integrated luggage carry pass-through, internal FlexFold dividers for organizing your gear, and dedicated sleeves for a 15″ laptop, tablet, or important documents.
READ MORE: 15 Ways to Reduce Waste & Move Towards Waste-Free Living
Womens Hiking Clothing
Ably Apparel Daphne Sweatshirt & Leilani Lightweight Terry Jogger
Ably Apparel is one of the few brands of clothing that Mary and I both like in equal measure, because they're equally suited for long days on the trail or lounging around at home.
Their secret power is an innovative fabric technology called Filium, which renders all of Ably's clothing 100% resistant to water, stains, and odor.
It also makes pieces such as their Daphne Sweatshirt and Leilani Jogger incredibly soft, thanks in part to the lightweight French Terry material (which is 97% cotton, 3% stretchy spandex).
Responsibly made in India, the cropped top and form-fitting pants offer a sporty style and all-day comfort, whether you're trekking in the wilderness or just running errands around town.
READ MORE: 5 Weird Foods the French Consider Delicacies
Eddie Bauer WindPac Jacket & Trail Tight High-Rise Moto Leggings
We're both a bit biased when it comes to Eddie Bauer because they were among the first outdoor brands to sponsor one of our epic adventures (to Patagonia and Antarctica in 2012).
But I'd say the fact that we still regularly wear the First Ascent pants, hoodies, and jackets (not to mention the waterproof backpack) they sent us nearly a decade ago is a testament to their rugged durability.
The brand's styles have changed bit over the years, but their new WindPac Jacket and Trail Tight High-Rise Moto Leggings prove that their timeless quality is the same as it ever was.
The curve-hugging moisture-wicking leggings feature a four-way stretch fabric that provides UPF 50+ protection and Polygiene odor control, with a high-rise waist and multiple pockets. Pair it with the lightweight nylon jacket, which sheds moisture like a duck's back and converts into a waist pack, for cool weather spring and fall hikes.
READ MORE: Camping & Hiking in Joshua Tree National Park, California
Headsweats Eco Womens Long Sleeve Tee & Ultra Band
Founded in 1998 by shoe industry veteran and obsessed cyclist Alan Romick, Headsweats is best known for their lightweight, moisture-wicking hats, which are very popular in the triathlon, rowing, and adventure racing worlds.
In recent years they're gradually moved into manufacturing quick-drying performance apparel. All of it is made with super-soft REPREVE polyester fabric, which reduces waste by using 5 recycled plastic bottles.
The new Headsets Active Line features eco-friendly long sleeve performance tees and leggings in eye-catching prints, including the purple "Starry Night" look pictured above. All are soft, sleek, lightweight, and breathable.
They pair perfectly with a matching ECO Ultra Band, which you can wear as a headband, wrist band, neck warmer, or protective face mask during your active outdoor adventures.
READ MORE: 30 Awesome Plastic-Free Products
Toad&Co Forester Pass Raglan Jacket, Anza SS Shirt, Boundless Short
Toad&Co is an ethical clothing brand that started out in a garage in Telluride, CO, where one woman crafted handmade fleece hats for her friends in 1991.
In the years since they've partnered with the Conservation Alliance and the Outdoor Industry Association. They've also become increasingly eco-conscious, with their products containing a minimum of 80% sustainable fibers and certified for responsible manufacturing.
Their Spring offerings include some cute new additions to the line. Their wind/water/wrinkle-resistant Forester Pass Raglan Jacket is great for April/May showers: Lightweight, with a PFC-free DWR coating, it's designed to keep you dry and cozy while also being loose enough to add layers underneath.
The Anza Short Sleeve Shirt is cute, colorful, and eco-conscious, with a scoop neck and flattering twist tie detail in the front. But Mary's favorite is the Boundless Short, which is stretchy, moisture-wicking, made from recycled water bottles, and comes in an array of vivid patterns that are perfect for Spring.
READ MORE: The Best Travel Clothes For Women & Men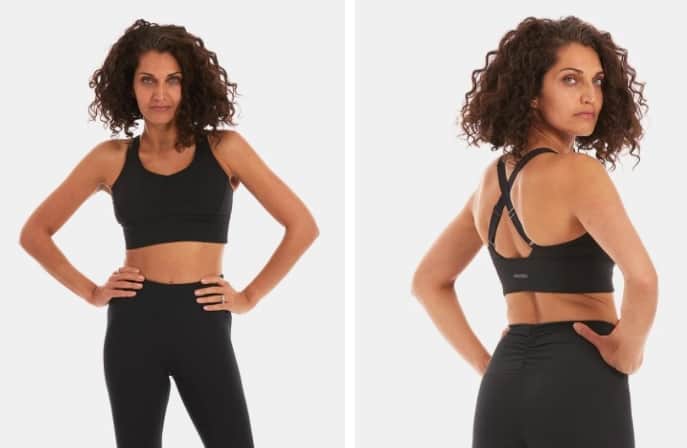 Handful Game Time Bra
The Handful line of bras and activewear was founded in 2006 by fitness instructor-turned-mom Jennifer Ferguson. She had one simple mission: To create the perfect sports bra by balancing fashion and function, and flattering rather than flattening.
The brand recently revamped its entire collection to be more eco-friendly, using recycled polyester to create remarkably soft, quick-drying bras that offer full coverage and never chafe.
With an extra wide support band and adjustable stretch X-back straps, their Gametime Bra is made for running and other high-impact activities.
Mary loves the stash pockets for storing valuables, the removable "Lights Out" pads (which add shaping), and especially the ruching at the front, which eliminates uni-boob once and for all!
READ MORE: The Best Women's Hiking, Running & Walking Shoes
Men's Hiking Clothing
Homage National Park Hoodies & Tees
As diehard nature lovers, we've made exploring the world's national parks & reserves a core feature of Green Global Travel since the very beginning.
From our early adventures in Yellowstone National Park and the Galapagos Islands to more recent African wildlife safaris, these protected places represent the very best of what travelers can experience at the intersection of ecotourism and wildlife conservation.
The National Parks Hoodies and T-shirts from Homage is a great way to show your love for the US National Parks. From Everglades and Glacier National Park to Great Smoky Mountains and Rocky Mountains National Park, the vintage-inspired collection features colorful throwback designs and comfortable fabrics.
READ MORE: List of US National Parks By State: An Epic Guide to "America's Best Idea"
Royal Robbins Bug Barrier Vista Dry Plaid Shirt & Men's Bearing Pant
One of our favorite sustainable clothing brands, Royal Robbins is named after the mountaineering legend who, along with his wife Liz, was among the pioneers of the "clean climbing" ethos of the 1960s.
The respect for the natural world is reflected in the 54-year-old company's brand ethos today: They're members of the Sustainable Apparel Coalition and the Fair Labor Association, use the Higg Index to measure their progress, and plan to become carbon neutral by 2025.
Their durable, yet comfortable clothes are perfect for hiking. The Bearing Pant blends organic cotton and stretchy polyester to create soft, breathable pants. They have loads of pockets, triple-needle stitching, and double-panel articulated knees for comfort and freedom of movement.
Pair it with the Bug Barrier Vista Dry Plaid LS shirt, which is made from eco-friendly nylon, treated with Insect Shield bug protection, and features a vented yoke with body temp-activated thermoregulation technology.
READ MORE: The Best Fair Trade Clothing & Ethical Clothing Brands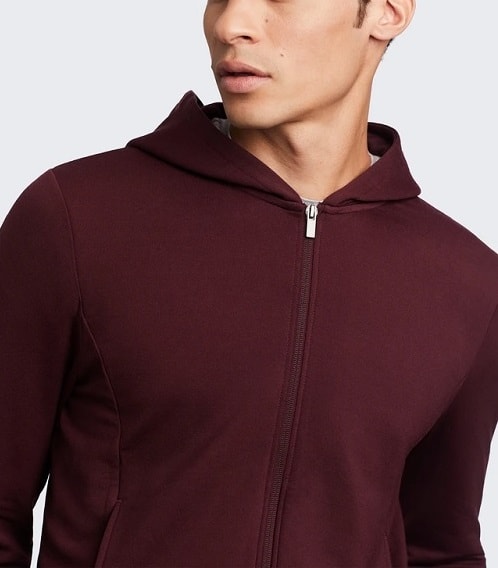 Unbound Merino Wool Compact Travel Hoodie
If there's one thing we've learned from our outdoor adventures in the cool climates of places like Patagonia, Rwanda, and Scotland, it's that layering is essential to all-day comfort.
Unbound Merino, which is best known for their cozy base layers, built their brand on the unique properties of Merino Wool.
Bred in Spain, Merino sheep produce a natural fiber that is super soft and fine, making it more comfortable to your skin than regular wool. But Merino wool is also naturally long, and makes for a much stronger fiber.
As a result, their Compact Travel Hoodie is an excellent piece– anti-wrinkle, breathable, lightweight, odor resistant, and quick drying, with amazing temperature regulating properties. Beyond that, it just looks cool, with a timeless style, seamless pockets, and a dash of elastane for comfy stretch.
READ MORE: The 20 Best Things to Do in Patagonia, South America
Saxx Hot Shot Boxer Brief Fly & SS Tech Tee
After nearly a decade of devotion to a particular brand of men's underwear designed for outdoor adventurers, we stumbled on Saxx Underwear in 2019 while working on our annual Holiday Gift Guide.
Little did I know that the cheekily-named company with the colorful Christmas designs would soon emerge as my new favorite underwear, thanks to its super-soft fabric and patented "BallPark Pouch" for support.
Their new Hot Shot line is upping the ante on outdoor undies, featuring SAXX's DropTemp Cooling System. This proprietary fabric maximizes airflow, breathability, and evaporation of moisture, helping to regulate the temperature of your skin in the process. In short, as your body heats up, they cool you down.
The Hot Shot Boxer Brief and Tech Tee also feature strategically placed mesh designs, which serve to enhance the airflow. My only complaint is that the Hot Shot Boxer Briefs are slightly more snug than the traditional version, but there's no denying their crotch-cooling comfort!
READ MORE: The 20 Best Places to Spend Christmas in the USA
Outdoor Tech
GoPro HERO9 + Mission Backpack Duffel Bag
We've been huge fans of GoPro since 2011, the year after we launched Green Global Travel. That's when we got our hands on their HERO2, which we used to film our early adventures Scuba diving Coiba National Park in Panama, doing the polar plunge in Antarctica, and swimming with sharks in Bora Bora.
GoPro has come a long way since then, and the HERO9 is their most advanced action camera to date. It shoots 5K video, 20MP photos, and impressively crisp 14.7MP frame grabs, and offers an incredible array of upgrades to their 11-year-old line.
There's a new front display screen for selfies, a battery that lasts 30% longer, and a detachable lens that makes way for the Max Lens Mod (sold separately), which delivers their widest-angle perspective ever. There's also excellent stabilization via HyperSmooth 3.0, 240 fps slo-mo, and awesome time-lapse via the TimeWarp 3.0 feature.
It's a lot of camera for the price, and with their 50L Mission Backpack Duffel Bag you'll also get an adjustable GoPro shoulder mount for hands-free capture of all the action!
READ MORE: The 10 Best Places in the World to Scuba Dive (Bucket List)

Midland GXT1000VP4 TWO-WAY GMRS RADIO
Much like watches, walkie talkies may seem a bit old-fashioned in the smartphone era. But if you're out in the wilderness, where cell reception can be iffy and communication can really be a matter of life and death, they're a great gadget to have on hand.
The GXT1000VP4 from Midland is the #1 selling two-way radio in the USA. It has an excellent range of up to 36 miles, with a rechargeable battery pack that provides over 10 hours of talk time.
There are 50 channels and 142 privacy codes (for a total of 3,124 different channel options), JIS4 waterproof protection, an SOS Siren for sending out emergency distress signals, plus Midland's customary Weather Alert and Weather Scan technology.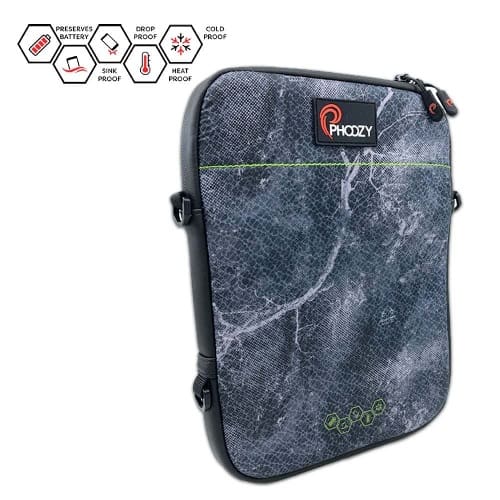 Phoozy Insulated Tablet and Laptop Case
As lifelong lovers of waterfalls, we spend a lot of time hiking in and around the water, and often have our tech devices with us.
But of course technology and water don't mix. Which is why these cases for laptops and tablets from PHOOZY are essential gear for anyone who spends a lot of time on the lake, ocean, river, etc.
Working with literal rocket scientists, they used insulating materials developed by NASA to protect astronauts in space. They're designed to withstand any hostile environment, providing thermal protection from extreme cold and heat (reflecting 90% of the sun's rays).
Thanks to the military-grade core, they'll also keep your devices safe from shattering if you drop them. We also love the adjustable shoulder strap, and the fact that the capsules will float if they're dropped in the water while boating, fishing, kayaking, etc.
READ MORE: The World's 20 Biggest Waterfalls (By Continent)
Miscellaneous Gear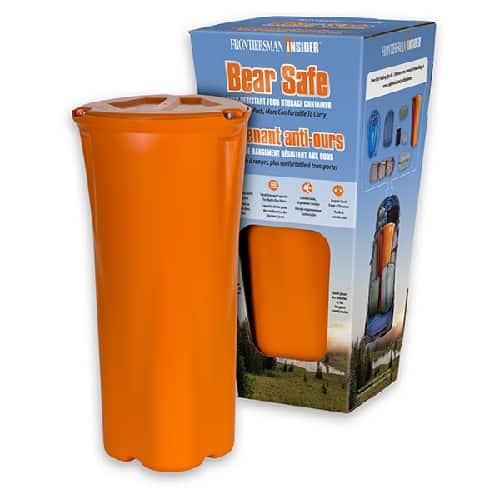 Frontiersman Bear Safe
The more time we spend exploring the Georgia mountains, the more we realize the importance of bear safety precautions. Though bear attacks are very rare, encounters are not uncommon in our neck of the woods.
The Frontiersman Bear Safe from Sabre is a great choice for anyone who lives, camps, or hikes in bear country, and in some national parks and WMAs this sort of bear-resistant food storage container is required by law.
The 11.86-liter container is made smooth polypropylene that's rugged and tough for bears to grasp, with a water- and air-tight gasket seal that prevents food odors from attracting them to your campsite.
There's also a locking mechanism to ensure that the lid stays tightly closed, and a high-pressure release valve that lets the container flex without breaking if a bear does try to get inside.
READ MORE: Viewing Black Bears Up Close at Alligator River National Wildlife Refuge

Kurgo Coast to Coast Hammock
One of the things we love most about our hiking adventures is taking our two furry friends– Cocker/Papillon mix Buddy and Aussie Shepherd mix Huckleberry– along for the ride.
One of the things we like the least about taking the dogs hiking is the dirt and mud they would inevitably track on our Hyundai's light beige upholstery.
The Coast to Coast Hammock from Kurgo is a perfect solution, offering full coverage for your car's backseat, front seat, and even the floor. The durable Rufftex material is made from 400D Polyester with waterproof PVC backing.
We especially love the side flaps for covering seat edges, the 8 points of attachment to keep it in place, and the ability to unzip and remove the front part of the hammock if you just want a bench-style seat cover.
READ MORE: 70 Weird Animals Around the World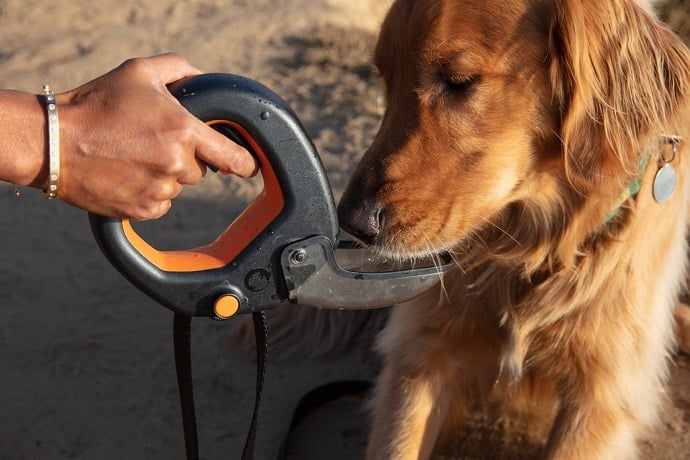 TailChasers' Spleash
Up until now, hiking with our dogs has necessitated taking along a separate water bottle for them, as well as a small bowl for them to drink from.
But Spleash offers a handy, "why didn't I think of that?!" invention that makes giving your pets water while you're exploring the wilderness much easier.
Invented by a mother/daughter duo, the Spleash is essentially a unique leash handle that attaches to most standard size rope, leather, or nylon leashes.
The attachment holds up to 12oz of water inside, with a built-in drinking cup that makes it easy to keep your pups hydrated no matter how lengthy your hike may be.
We especially love the built-in spray nozzle, which can also be used as a deterrent for unleashed dogs who approach your pet!
READ MORE: How to Save Water: 15 Water Conservation Methods
Shower Toga + Simple Shower
One of the biggest issues we have with hiking often muddy trails is the inability to get clean before getting back into the car to head home.
Funded on Shark Tank, the one-size-fits-all Shower Toga solves this problem by offering privacy for changing, showering, and getting dressed in public.
Made from coated nylon, the so-simple-it's-genius product can be purchased with a Simple Shower attachment that connects to any 2-liter bottle.
After you're done rinsing off, the toga can also be used to store your dirty, wet clothes so you can keep your car/campsite clean. –Reviews by Bret Love & Mary Gabbett; lead image via Canva