One of the most important things we can do to protect our environment is to find ways to reduce waste. Waste is problematic on a number of different levels. But perhaps the two most obvious are that waste  pollutes the environment and uses up our finite resources.
Landfills, which are growing in step with our population, are hazardous. They release methane gases into the air, leach contaminants into the water, and destroy the land upon which they sit. Nowadays, with proven technologies to make energy out of garbage, they are simply an obsolete form of waste disposal. Still, they are continually increasing in number and size.
Our escalating consumerism is producing more waste, which is not only filling the dumps but also eating up limited resources. We continually produce, package, and distribute more and more stuff to throw away. To the detriment of future generations and ourselves, we are encouraged to consume things that we don't need and which don't even provide added value to our lives.
On a grand scale, the world's waste problem seems insurmountable. But we can all contribute to solving this issue by finding ways to reduce waste. As more people embrace a waste-free lifestyle, we'll prioritize a new brand of responsible consumerism that thrives on sustainability rather than reckless production. Here are seven simple tips for moving in that direction:

1. BUY REUSABLE ITEMS
Reusable items are a huge part of the waste-free lifestyle. Luckily, for many of us, this kind of thinking has already begun. Reusable grocery bags and water bottles are commonplace amongst the environmentally conscious nowadays. But there are many other practical reusable items.
Cloth or netted vegetable sacks (which are available all over the internet or made easily at home) can hold produce rather than plastic bags. Refillable storage containers can hold a sandwich or chips more safely than a cling film or plastic bags. Reusable drinking straws are another good one.
We also have the option of using cloth diapers and menstrual cups, which are great ways to reduce waste in your household. In the end, reusable versions of all these things will both save us money and reduce our garbage output.
READ MORE: 5 Reusable Products For A Greener Home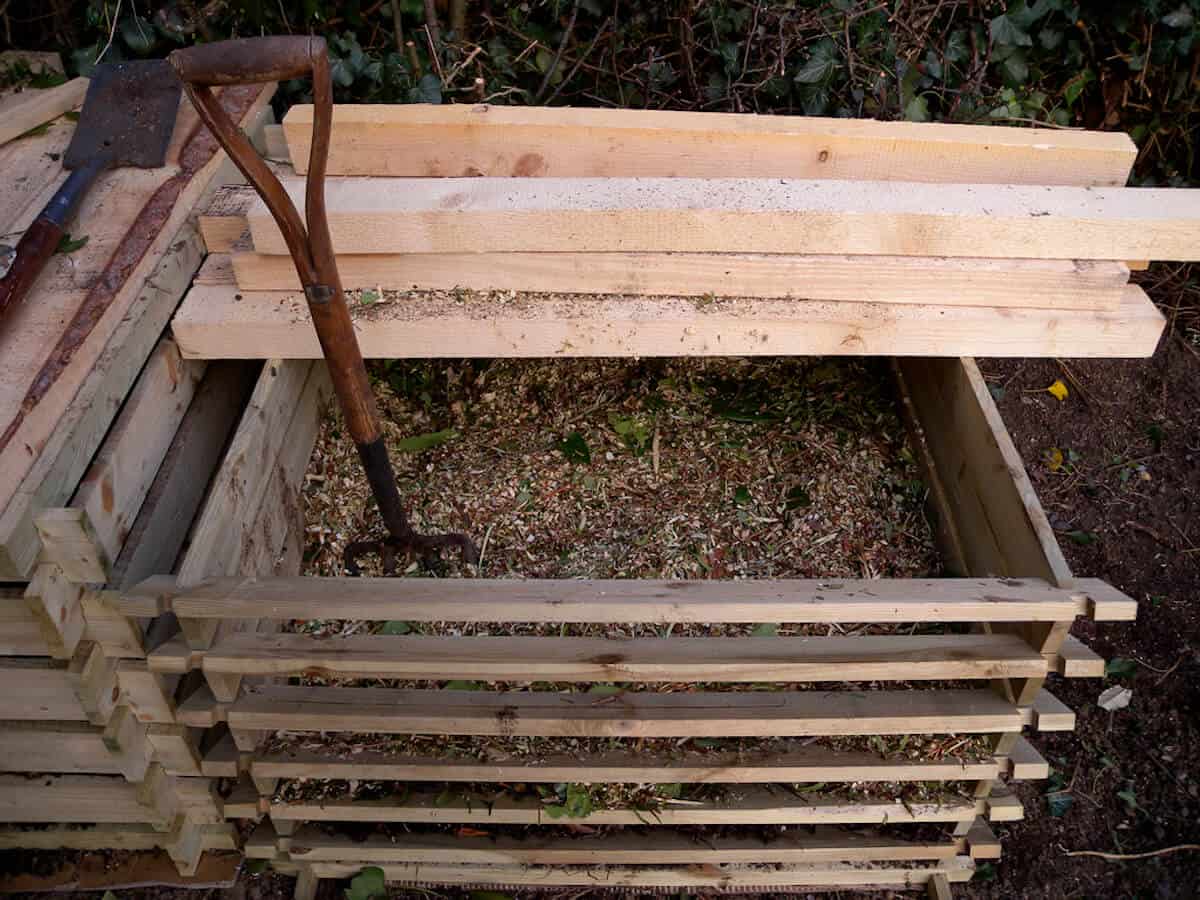 2. USE COMPOSTABLE ITEMS
Compostable items open up a wonderful path to a more waste-free existence. Composting is one of the greenest things we can do. It means that less trash is sent to the landfill, and it improves the earth by enriching soil. Many common household items are now available as compostable.
Compostable packaging is becoming more and more common. We can buy organic versions of typically plastic items such as bamboo toothbrushes, natural loofas, jute twine, etc. If it can be made out of wood or something natural, then there is likely a compostable version of it.
However, the most immediate adjustment you can make is with your kitchen and yard waste. These two things, which compromise a lot of garbage, need to be fed back into the earth. It's how nature was meant to work! In landfills, this vital natural cycle becomes toxic.
READ MORE:  How To Compost At Home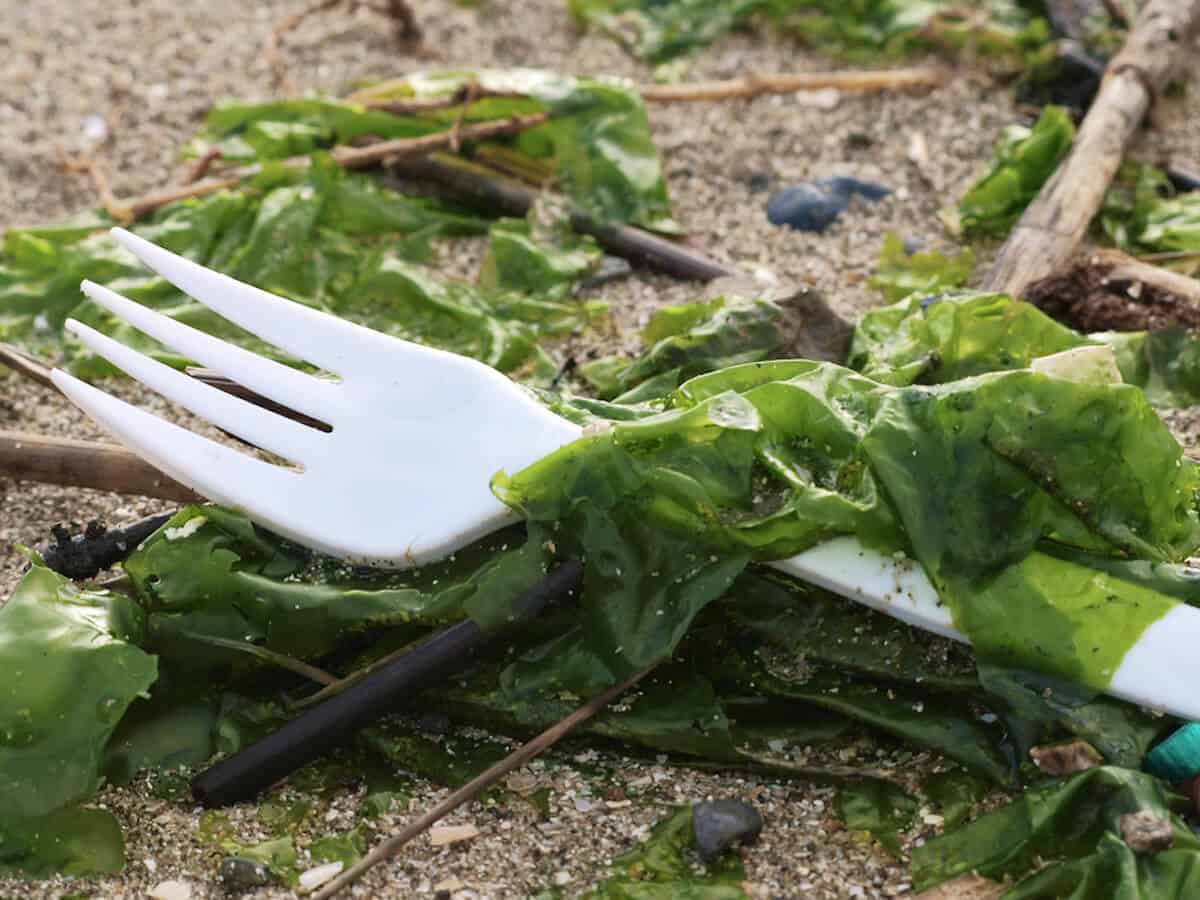 3. AVOID DISPOSABLE ITEMS
Disposable items have been sold to us with a ruse of convenience. In reality, they're creating a huge mess that someone at some point is going to have to deal with. Plus, if we add up the actual financial cost of the perceived convenience, how many hours are we working for it?
Instead, we can take time to dine in instead of having take-out. This means no plastic bags, no styrofoam containers, no plastic flatware, no tiny packages of condiments, no to-go cups. We can avoid using paper plates at home. We can refuse plastic bags at supermarkets and quick-stops.
Otherwise, there are commonly consumed items such as disposable razors, tiny toiletries, and diapers that cost a fortune when we could just buy lasting, low-waste versions instead. Disposability hasn't added nearly as much convenience as it has cost, both environmentally and economically.
READ MORE: Recycling Tips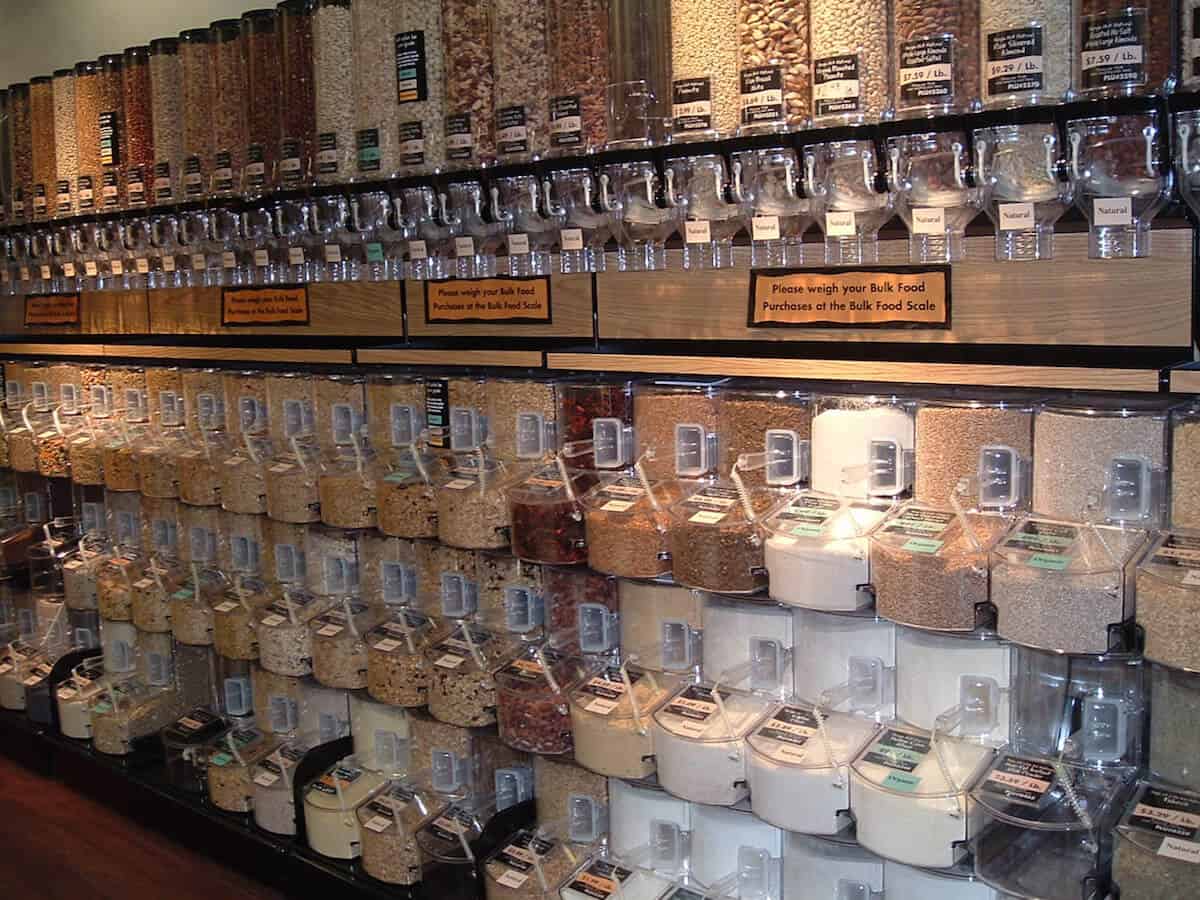 4. GET BULK ITEMS
Bulk items are another thing that makes more sense both environmentally and economically. Tiny packages of things equate to us paying more for what we want, because we have to pay for all that packaging as well. Meanwhile, we are simultaneously adding to landfills.
These days, many conscientious stores have caught on and provide bulk bins for all sorts of non-perishable foods: dried fruits, nuts, rice, beans, spices, etc. (Remember those reusable bags!) Some places even offer stations for refilling your shampoo, soap, and other toiletry items.
The smaller the quantities we buy, the more often we have to purchase them, the more packaging necessary, and the more transportation, distribution, and production required. Single-serving sizes equate to bulk-size garbage piles, while bulk purchases make less waste.
 READ MORE: Eco-Friendly Homemade Toiletries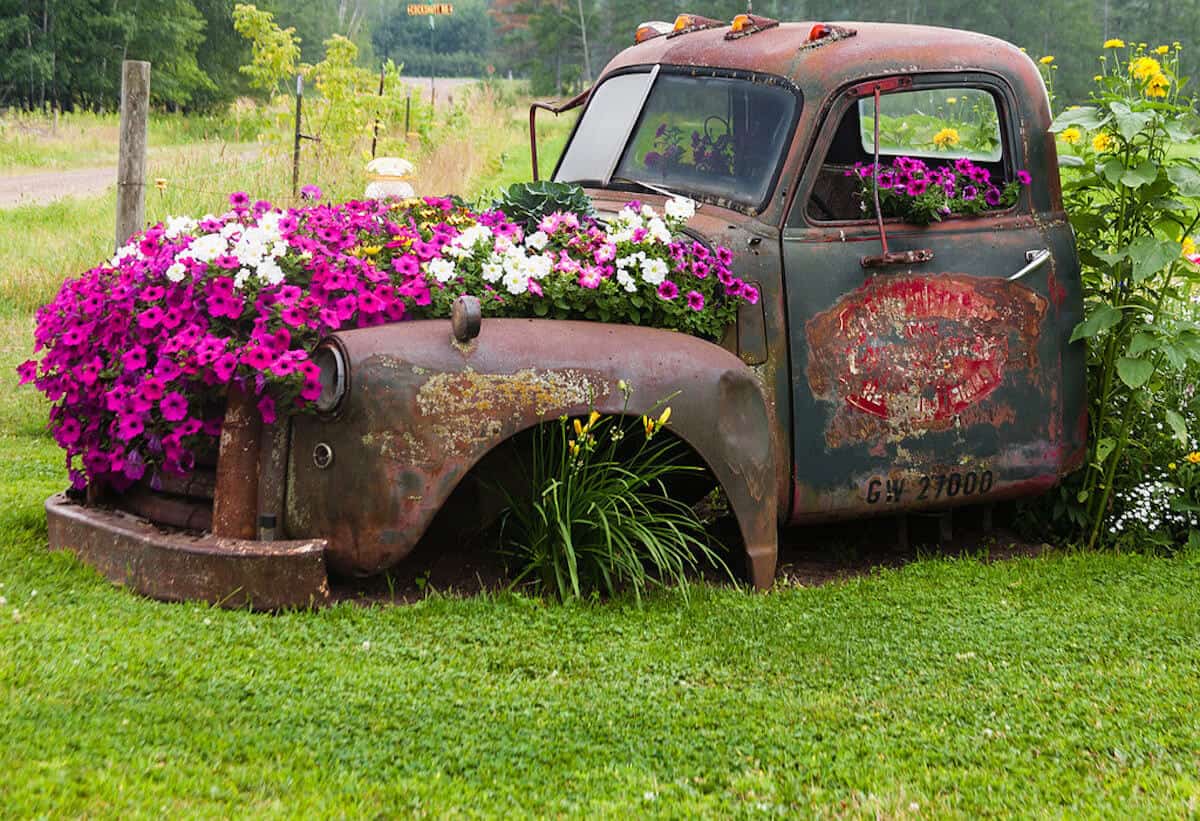 5. APPRECIATE REPURPOSED ITEMS
Repurposed items have become trendy these days, and they're a great way to make the most of resources we've already used. Now we're able to buy furniture made from pallets, bags fashioned from old t-shirts, wallets make from milk cartons, and jewelry boxes from circuit boards.
At home, we can also ride this repurposing wave. While we aren't all crafters, it's easy to use old glass jars for storage containers or egg cartons for seed starters. Glass bottles can become flower vases, lanterns, and quirky decorations. The point is to recognize the potential in what we have.
Perhaps the best aspect of this trend is secondhand shopping. When you buy used from a thrift or consignment store, prices drop, no new production is necessary, and we often find something unexpectedly wonderful. On the other end of the spectrum, donating our old items continues this cycle and means we aren't throwing things away. Plus you can get a tax write-off by donating to charity!
READ MORE: Do It Yourself Pallet Projects- 7 Easy Designs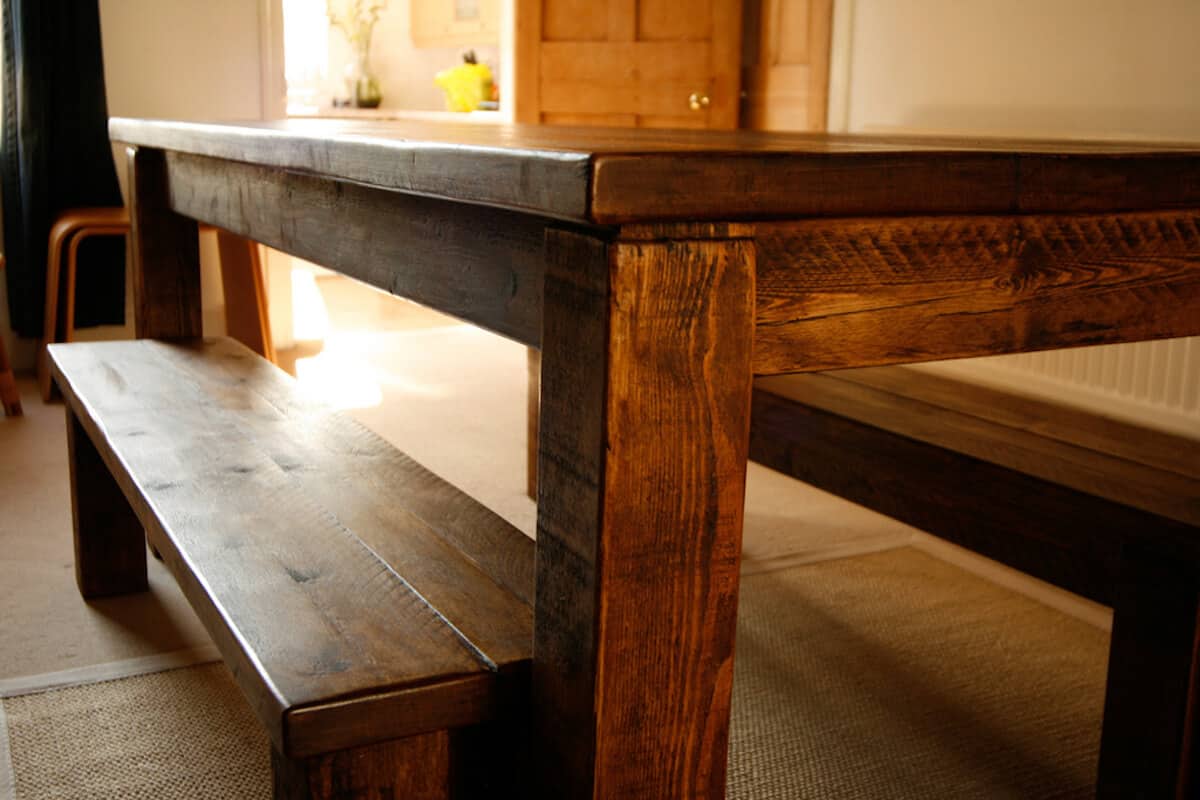 6. FIND QUALITY ITEMS
Quality items used to be what all consumers wanted, but these days shoppers seem more concerned with convenience and finding deals. Rather than saving up and buying high-quality products that were built to last, the tendency nowadays is to find a cheaper version and replace it every few years. Still, there is something to be said for investing wisely.
Solid furniture and well-made clothing tend to be more comfortable and durable. Nice cookware and Energy Star appliances perform their jobs more efficiently and are likely to last longer than cheap alternatives. Our possessions should be long-term investments, not basement bargains.
While many of us may not have the funds to buy top quality new products all the time, a lot can be said for shopping secondhand stores and having a little patience. Holding out for something of high quality makes us appreciate it more once we get it, and we'll also get to enjoy it longer.
READ MORE: Buy Fair Trade Products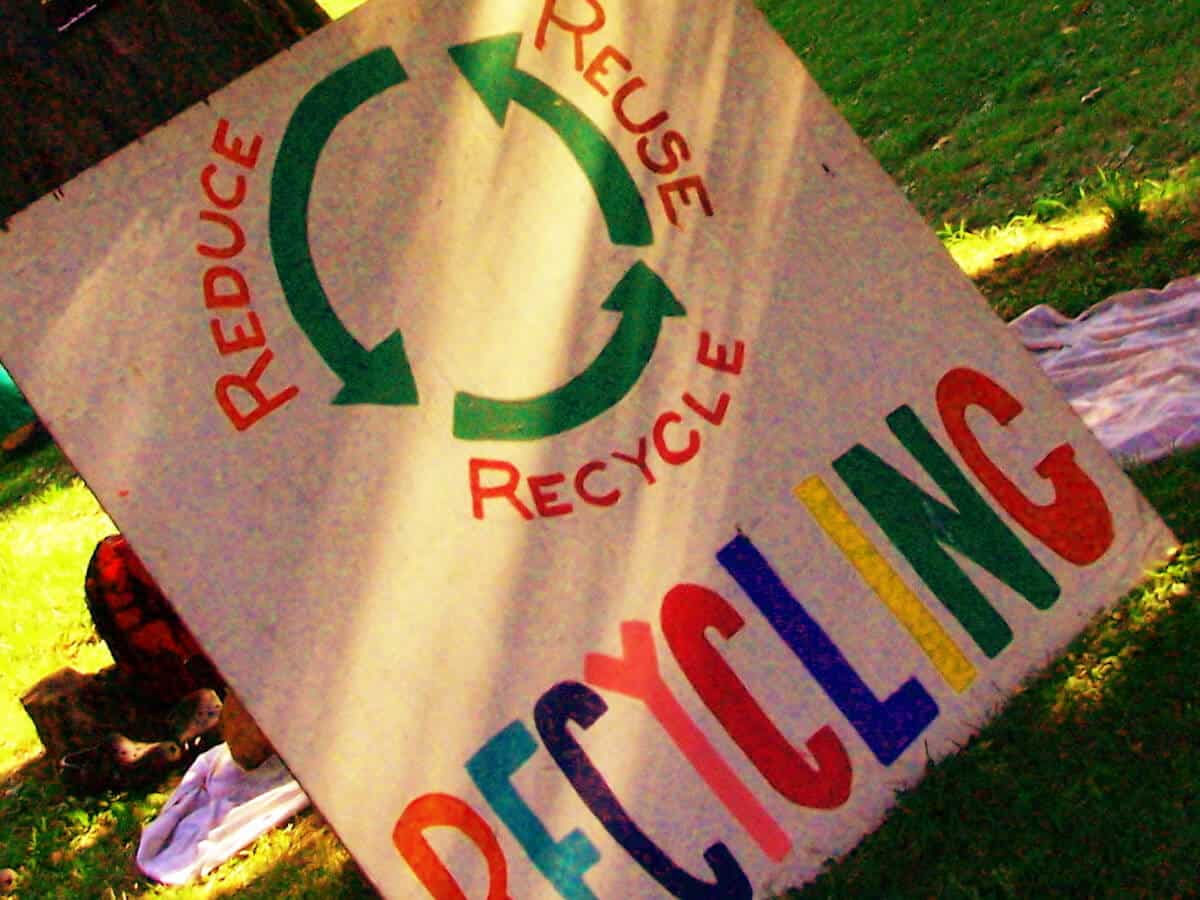 7. RETHINK RECYCLING ITEMS
The recycling movement began as a worthwhile campaign for us to be more aware of the amount of garbage we were producing and the amount of resources we were using to do so. Though recycling still has value today, this approach is an antiquated solution to our over-consumption problem.
Firstly, not all recyclable things can be recycled in all places. So some sorted items end up in the dump anyway. Also, recycling requires energy for sorting, processing, and reconfiguring the materials. Mostly, it gives us an excuse to not think about our waste, since it's being recycled.
That doesn't mean we shouldn't recycle whatever waste we can. But it's important to realize that, in the classic  "Reduce, Reuse, Recycle" mantra, recycling is the last option. In reality, we need to reduce what we are using, and reuse the items that have already been produced. When these aren't options, recycling is much better than a landfill!  -Jonathon Engels; lead photo by Melissa via Flickr