The two questions we get asked most often are how to save money for travel and how to live and travel more sustainably. One of our favorite methods to do the former is using sites like effectify.com to find the best travel rewards credit cards. Buying secondhand is a positive action that helps address both of these challenges.
Our global situation of rapid climate change has been caused, at least in part, by the way humans have mistreated the planet. Ever since the dawn of the Industrial Revolution, there's been an ever-increasing focus on the mass production of cheap, disposable items.
These unsustainable products have caused us as a society to lose our respect for the value of things. As a result, material goods have increasingly lost their value. Even expensive goods such as cell phones and computers seem to get replaced every few years.
For the good of the Earth (and our continued existence on it), we believe that each of us can do something immediately to help. It's doesn't take grand gestures, such as sweeping government policy changes or industry innovations. If enough of us take baby steps to "going green," we can collectively make a huge difference.
Buying used gear whenever possible is one way of ensuring that the Earth doesn't have to keep supplying the resources needed to create more stuff. There's virtually no essential travel gear that needs to be bought brand new. So here are seven ways you can lower your carbon footprint by buying secondhand travel gear, and save money for travel in the process!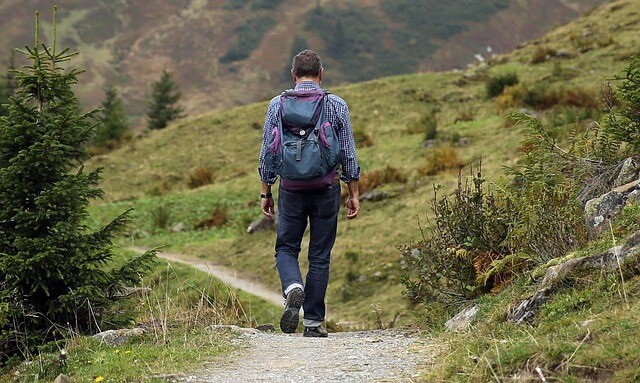 1. BUY USED LUGGAGE
I am first and foremost a backpacker. I've almost always preferred to travel this way because I do a lot of walking around and like to get out in the middle of nowhere.
Unfortunately, good backpacks can cost an awful lot when they're brand new. But I prefer buying secondhand, and got my last one (which is currently going on its fourth hard-wearing year) for less than $20 on eBay.
Luggage is obviously a necessity when we travel. But it's definitely not something we need to buy new. There are far too many discarded suitcases and backpacks out in the world for us to constantly require new ones. So why not buy top quality used luggage, and save money for travel instead?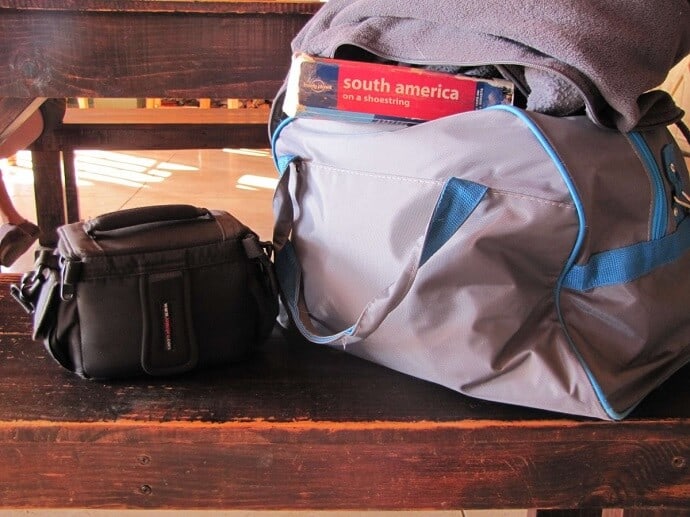 2. BUY USED TRAVEL GUIDES
E-readers have certainly lessened society's overall demand for hard copies of books. But research shows that travel guides are still popular among people planning their trips.
Whether it's the feel of the physical pages or the practicality of not having to use electronics while on the road, printed guidebooks have not completely disappeared in the travel blogging era. Nor do we want them to!
I personally buy used travel guides and books as a clever way to get the information we need without investing much money or creating any new waste. These books can then be left along the way for other travelers, at hotels or in airplane pockets, without any feelings of guilt or loss.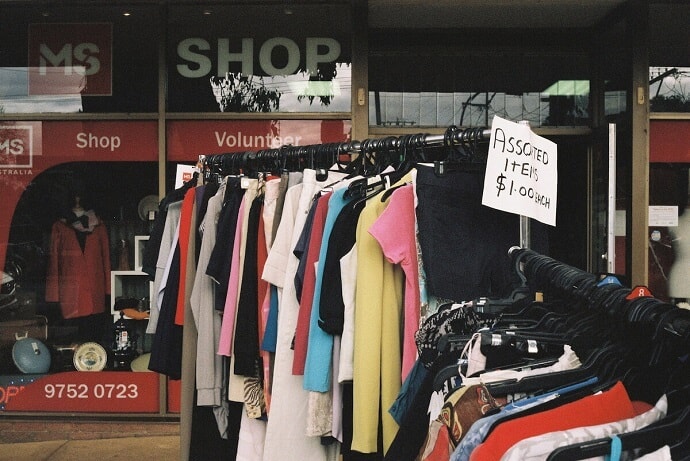 3. BUY SECONDHAND CLOTHES
It probably comes as no surprise to learn that nearly my entire wardrobe is composed of secondhand clothes. I'm obviously not much of a spender. I don't take travel fashion seriously enough to invest in a pair of "this season's hottest pants." And I can nearly always find what I need at thrift shops, such as the Salvation Army or Goodwill.
But more importantly, I don't want to support manufacturers who use sweatshops, chemically grown and monoculture cotton, or excessive waste production. Secondhand clothes make perfect sense for travel, which is often rougher on clothing. If your used clothes get worn out or no longer suit your needs, you can always leave them behind.
Of course, some adventure travel clothing lines (such as Patagonia) have gone out of their way to use ethical practices and reinvest in the planet. I do like the thought of rewarding such companies. That being said, new items are never as eco-friendly as using something to its fullest!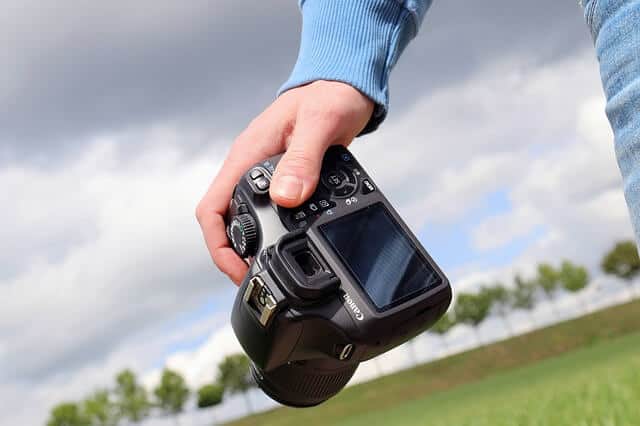 4. BUY USED CAMERAS
I met my wife, Emma, very early in my traveling career. Between the two of us, she's the visual artist. She's always been the one behind the camera, and I've always been the one behind the computer.
Like me, Emma is committed to buying secondhand items. Her camera of choice— a digital Canon "bridge" model— was bought used. When you buy used cameras, the price is usually about half the cost of an equivalent new model.
Emma is now several years into owning the camera she selected. It continues to work splendidly, despite being through several jungles, rainstorms, snow, and deserts. We certainly don't want it to break, but it has more than earned its keep without creating any extra electronic waste.
And of course we were able to use the money we saved on it to keep traveling!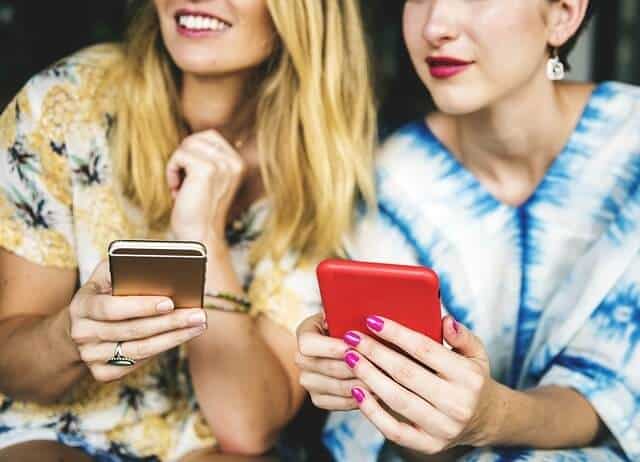 5. BUY USED PHONES
Emma and I have gone through most of our life together either completely without a phone, or fighting over who has to carry it. In our family, this is not considered a desirable task.
Nonetheless, cell phones are generally considered a necessity when traveling, if for nothing more than calling hotels and transportation services. And for those in the travel blogging field, it's essential for on-the-go social media management.
Some U.S. phones will not work abroad, as popular companies like Verizon and Sprint use CDMA (Code Division Multiple Access) rather than GSM (Global System for Mobiles) networks and/or lock their phones. So instead, why not buy used phones? You can find them cheap and unlocked for international trips, and enjoy all the amenities without buying a new phone for each country.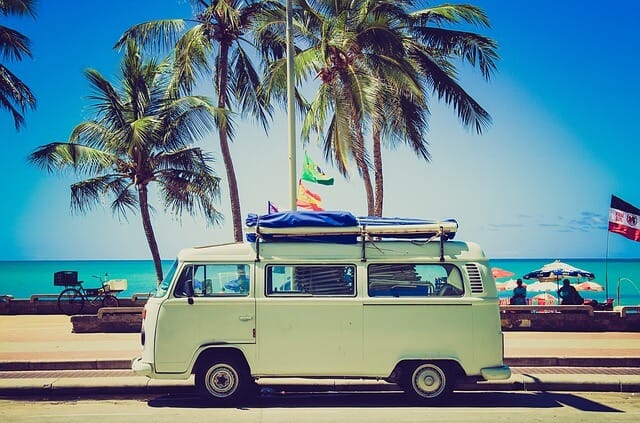 6. BUY SECONDHAND CARS/VANS
If road trips are your preferred mode of travel, then caravans or fuel-efficient cars might be an essential purchase at some point.
Long distance road-tripping is the US version of Eurorail travel (though we actually do have Amtrak… at least for now). When being on the road is the dream, you can do it in a more eco-friendly fashion by choosing to buy secondhand cars, camper vans, or RVs.
Now, we are talking about a serious investment here. So it always makes sense to check the classifieds before dumping a bunch of money on something new. Used vehicles will be vastly cheaper, not to mention saving tons of resources from being exhumed from the earth or sitting and rusting in the junkyard.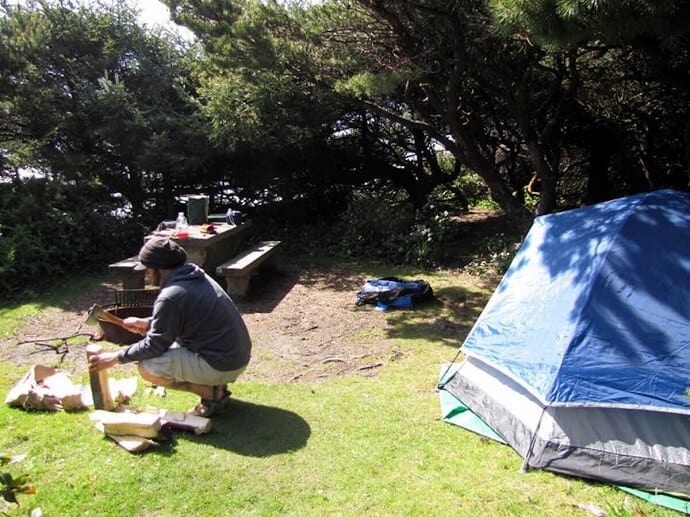 7. BUY USED CAMPING GEAR
Camping, scuba diving, biking, surfing, kayaking, fishing, skiing… whatever the sport or adventure activity, they all require an immense amount of costly equipment.
Quite often this sort of stuff is used once or twice, then left in the attic or bottom of a closet after the trip is over. That's a lot of money, resources, and space going to waste.
When it comes to specialized outdoor equipment, why not buy used camping gear or sports equipment? Not only will this allow those on a tight budget to get better gear, but also it cuts down hugely on the waste produced in the service of new (possibly temporary) hobbies. Then, when the trip is over, you can decide whether to use it more or simply sell it.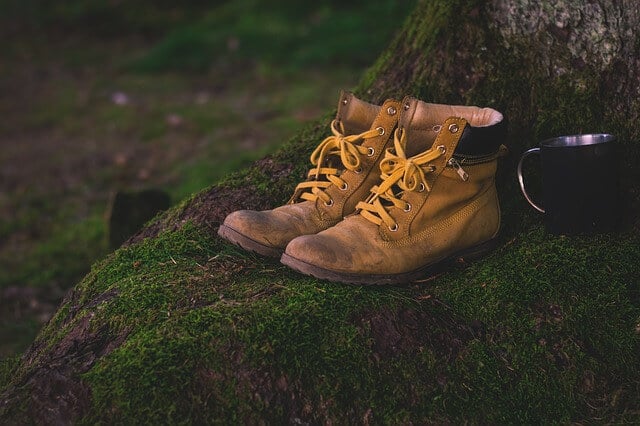 WHY I BUY SECONDHAND
I love saving money for travel just as much as the next person. But that isn't the main reason why buying secondhand travel gear is so important.
When we say "things aren't made like they used to be," we're not lying. But what we fail to realize is how much of a role we've all played in this rampant consumerism.
Shopping for cheap deals rather than quality and durability leaves us constantly replacing things that shouldn't need to be. This isn't a sustainable way of living, and it isn't good for the planet.
But we as responsible travelers can make a huge impact by simply buying well-made, ethical items to begin with, then using them to their full potential before replacing them. It's one of the greenest things we can do. Saving money is just a bonus! –Jonathon Engels