In a ideal financial market, we'd all love to be able to buy all organic foods all the time. It's been well documented by now that conventionally-grown produce contains pesticide residue, which is harmful to both farm workers and consumers, and can even cause allergic reactions in some people.
Some fruits and vegetables contain more than 50 different types of pesticides.
While purchasing exclusively organic isn't always a viable economic option, since it's pricier, certain produce is worth splurging on. Some types contain significantly higher amounts of pesticides, while others contain very small amounts.
By switching to organic varieties on just a handful of fruits and vegetables, studies have shown that you can reduce your overall pesticide consumption by up to 80%. Here are the top foods to buy organic:
READ MORE: What is Permaculture Gardening? An Intro to Permaculture Design and Principles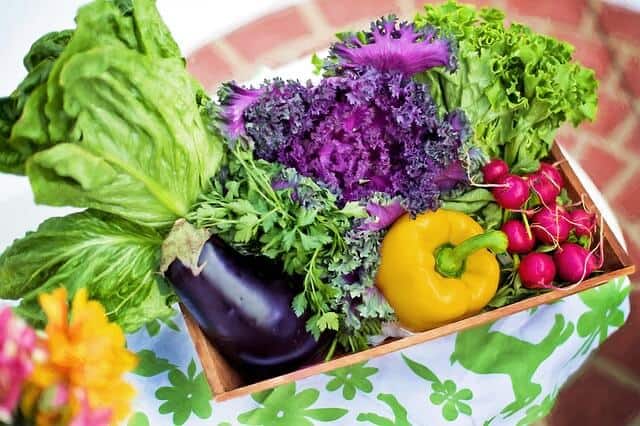 READ MORE: Permaculture Design Principles (12 Steps to a More Productive Garden)
These items contain HIGH amounts of residue and are worth spending the extra buck on:
Apples
Bell peppers
Berries and cherries
Celery
Leafy greens
Lettuce
Peaches
Potatoes
GOING GREEN: 60 Simple Tips for Earth Day & Every Day
These items are relatively clean, containing little to no pesticide residue:
Asparagus
Avocados
Cabbage
Corn (though most grown conventionally in the United States is genetically-modified)
Eggplant
Melons
Onions
Peas
Pineapple
Sweet potatoes
Keep this list on your smart phone or print it out (on recycled paper, of course) the next time you go grocery shopping to help you make smart choices in terms of your grocery budget and your family's health! –Holly Young
If you like Top Foods To Buy Organic, then you might also like:
GO GREEN TIP #89: Eco Friendly Gardening for Spring
GO GREEN TIP #86: Mushroom Growing Guide
GO GREEN TIP #84: Coffee Compost
GO GREEN TIP #99: How to Make a Do It Yourself Vertical Garden
GO GREEN TIP #108: Using Permaculture Principles in Travel