This is our sixth year of rounding up our picks for the Best Gifts for Travelers. And every year, our product selection just keeps getting bigger and better.
This guide is our most epic by far, with over 125 different travel gift ideas for every type of traveler. From carryon luggage and travel clothes to tech products and foodie-friendly gifts, there's something here for every travel style, budget, and personality quirk.
To make our expansive easier to navigate, you can jump straight to your section(s) of interest using the handy table of contents below:
READ MORE: The Best Travel Clothes for Women and Men
Best Gifts Travelers Guide
BEST TRAVEL CLOTHES FOR MEN
Men are notoriously difficult to buy clothes for, but Bluffworks' travel clothing makes it easy to pick must-have items for your favorite guy to pack.
He'll love the lightweight breathability and easy-wash material of the Threshold T-Shirt, and the hidden-pockets and stretchiness of their Travel Departure Jeans.
The waterproof technology of their pocket-laden Field Jacket makes it perfect for any weather conditions your favorite guy might encounter on their journey.
Combining classic style with modern features, Bluffworks makes it easy to dress for any adventure, whether it's strolling the streets of Prague or hiking through the forest.
United by Blue
We've become big fans of United by Blue in recent years and love their stance on sustainability, ethical sourcing/manufacturing, and corporate social responsibility.
The certified B Corp's charitable focus is marine conservation. For every piece of outdoor clothing or gear sold, UBB removes a pound of trash from lakes, oceans, rivers, and other waterways.
For the man who enjoys cold climates, but doesn't want to sacrifice style, the Responsible Flannel shirt and Bison Puffover are two great sustainable fashion choices.
Both are made from comfortable material and sustainably sourced, with salvaged fiber of Bison hide in the jacket and recycled polyester in the flannel.
Ably Apparel
When we first tested t-shirts from Ably Apparel last year, we were really impressed with their comfort on long travel days and their moisture-wicking and odor-neutralizing properties.
The company's latest line for men includes the Nolan, a lightweight French Terry track pant, and the Cooper, a lightweight French Terry hoodie.
Both are made from 97% cotton, with 3% spandex to ensure that they move with you regardless of whether you enjoy running, cycling, or hiking when you travel.
The "Filium Activated" fabric Ably has created ensures your favorite active traveler will stay dry all day, as these pieces naturally repel water!

BauBax 2.0 Windbreaker
This travel clothing brand was founded by Hiral and Yoganshi Shah, whose nicknames for each other are "Bau" and "Bax." They met as grad students studying in different fields and different cities, frequently traveling to see each other.
Inspired by their journeys, the couple launched a crowdfunding campaign in 2015 for a travel jacket with 15 features. They raised over $11 million, becoming the most-funded clothing project and the 4th most funded project in the history of crowdfunding!
As its name indicated, the 2.0 Windbreaker is an updated version of the jacket with which BauBax originally made its name. It's perhaps the ultimate travel jacket, with an array of unique features.
There are pockets for all your tech devices, including an iPad, Airpods, and even a designated Apple Pencil pocket. There's also a built-in neck pillow, which inflates in 2 seconds and can deflate and be put away with the press of a button.
Pendleton is a brand of clothing, home decor, and more that is beloved by many for its classic western style.
Longtime GGT readers may remember their distinctive US National Parks line of collars, leashes, and beds for dogs, which we reviewed in last year's travel gift guide.
Their new men's Canyon shirt is durable, stylish, and remarkably warm. So it's a great piece for travel in cold climate destinations such as Alaska and Norway.
The shirt is made from virgin wool and has convenient snap closures, with a fitted design that looks smart and sleek. Ideal for hiking, camping, or simply sightseeing, the shirt is machine washable and available in six colors.

Kora Shola 230 Zip
If there's one thing we've learned from haning with Polar Bears in the Canadian Arctic and Penguins in Antarctica, it's that you should never underestimate the value of a good base layer in cold climates.
Kora is a clothing line made from Yak wool, and they've created the perfect long sleeve base layer for outdoor adventure with the Shola 230 Zip. It boats a a snug fit, cozy (and itch-free_ feel, good moisture-wicking abilities, and generous body coverage.
The garment is made from Kora's Hima-Layer Original 230 fabric, using wool sourced from nomadic families on the Qinghai plateau in the Tibetan Himalayas.
If it's warm enough for the world's tallest mountains, you can be sure that this top will keep you warm, wherever you may go!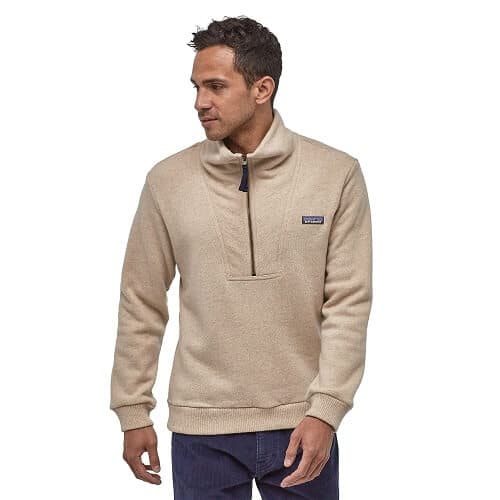 The Men's Woolie Fleece Pullover from Patagonia offers another great way to keep your favorite traveling man warm this winter.
Made from a sustainable blend of recycled wool, recycled cotton, and recycled nylon, it provides comfort and insulation in a wide range of climate conditions.
This fleece was clearly designed with softness in mind. These recycled materials create a plush, lived-in feel, which is exactly what you need for staying cozy in the cold.
This pullover is perfect for those chilly winter days where Jack Frost is nipping at your nose.

We've love the eco-friendly clothing line Toad & Co for a while now. They're a great model for how men's travel clothes can be both sustainable and fashionable.
For example, check out the Men's Telluride Sherpa Hoodie, which is made with reclaimed Italian wool, making sure no old garments go to waste. It's got the trendy look of a stylish sweater, but the comfy feel of your favorite designer sweatshirt.
Whether you're on a small ship cruise in the Arctic or going on a chilly morning hike in Chilean Patagonia, the winter wind is no match for this chic fleece!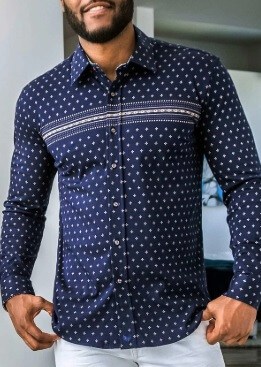 Buttercloth Dress Shirt
When you travel for both business and pleasure, packing everything you need for several weeks in a carryon can be challenging. We often lead conference workshops on how to build a successful blog, then travel around countries like Ireland afterwards.
Started by Vietnamese design Danh Tran and featured on Shark Tank in 2018, Butter Cloth's shirts make it easy to dress up for business meetings or dress down for a night on the town.
They come in an array of stylish patterns, and are made from 100% natural, sustainable cotton. But what makes them a marvel is the material's silky feel and 6-way stretch design, which feels as comfortable as a t-shirt but looks like a million bucks!
The long-sleeve Sunset Swagger shirt is our personal favorite. But the line (co-owned by former NBA star Metta World Peace and Shark Tank's Robert Herjavec) features an array of other stylish long- and short-sleeve designs.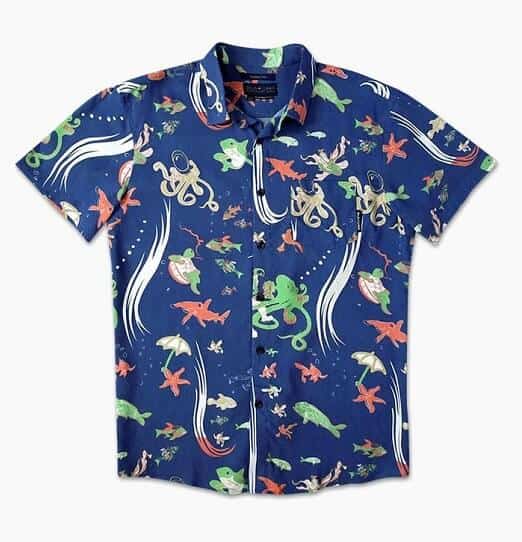 Baja Llama
Because we travel to a lot of beaches, I'm a big fan of Hawaiian shirts. And as an avid Scuba diver I'm also really passionate about marine animals and marine conservation.
Not only are the unique Hawaiian shirts made by Baja Llama great conversation starters, but your purchase will also doing good for the planet.
A portion of the proceeds from each sale helps support important environmental causes, such as combating climate change, poaching, and pollution.
We love their limited edition Dive School print, which reminds us of the sea life we saw during our dives in Coron, Palawan. These quality shirts are also easy to care for and can be worn multiple times between washings.
READ MORE: Jean-Michel Cousteau on the Future of Marine Conservation
BEST TRAVEL ACCESSORIES FOR MEN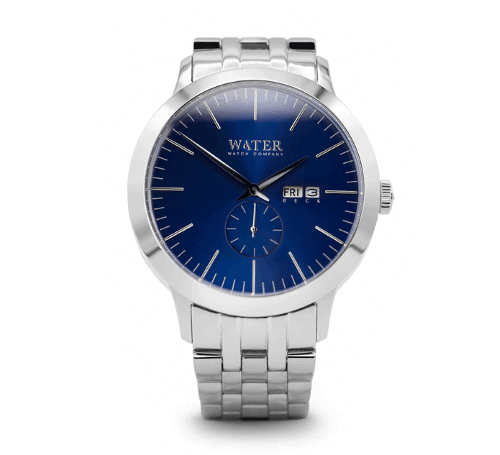 Water Watch Company Beck Series
Tough and rugged, but still sleek and stylish, the Beck series watch from the Water Watch Company is designed for the outdoor-loving man.
The 38mm watch is made from recycled stainless steel and is water-resistant up to 100 meters. The domed sapphire crystal face is scratch-resistant, and the watch has new Miyota 0T50 movement hands for date and time.
By buying these watches, you also help support Water Watch's environmental charity partners, which provide clean water to those who need it.
One of the more forward-thinking gift ideas for travelers, this men's watch connects to a smartphone app and can provide the correct times according to its current location.
This handsome timepiece from Edifice offers innovative technology with a sporty, slim look.
The watch has a sapphire crystal, non-reflective face, and in-dial Tough Solar, which generates power through solar energy.
The app connection offers many cool features, including stop-watch data transfer and a phone finder button.
The Chronograph Marine watch from Truwood is made from 100% natural black sandalwood. The beautiful accessory is hand-crafted, with close attention being paid to the finest details.
Each watch is made to have its own unique wood grain, so no two are exactly alike.
They also come with the option to add a customized message to complete the perfect gift. By purchasing one of these watches, you'll also be helping the company plant 10 trees.
Guys on the go will undoubtedly love these Morrison sunglasses from Zeal Optics. They're designed to keep eyes protected from the sun while still offering vibrant colors.
Using an 8-base frame and Auto Sun lens technology, the Morrison becomes a must-have for every outdoor adventure.
These glasses work especially well for water sports, hiking, trail running, and all-day traveling. Plus, for every pair sold during the month of December, Zeal Optics will plant a tree.
Sunglasses make amazing travel gifts, but these Floating Sapelos from Rheos are especially great to give and receive.
They offer 100% UV protection and come with anti-glare, anti-scratch, and anti-fog lenses.
These glasses work perfectly for fishing and boating, but are also ideal for roaming the streets of European cities.
This is also a gift that keeps on giving, because a portion of the proceeds from each purchase is donated to organizations that protect the planet's coastlines and waterways.
READ MORE: The 40 Best Backpacks for Travelers
BEST TRAVEL CLOTHES FOR WOMEN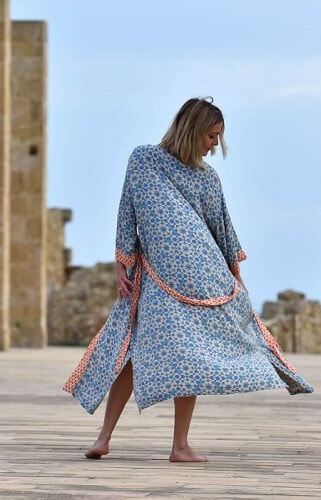 Verry Kerry Blue Brick Road Long Kimono
Whether you're on a beautiful beach in Hawaii, a mountain view balcony in Guatemala, or simply lounging at home, a cozy robe can instill that easy-like-Sunday-morning feeling.
Inspired by the founder's travels, Verry Kerry's organic bamboo kimonos have a soft, luxurious appeal, not to mention a worldly sense of style.
Their gorgeous Blue Brick Road Kimono features a brilliant mosaic print that boasts 3 shades of blues, with orange trim and adjustable belt. It's like wrapping yourself in glamour on even the dullest of days.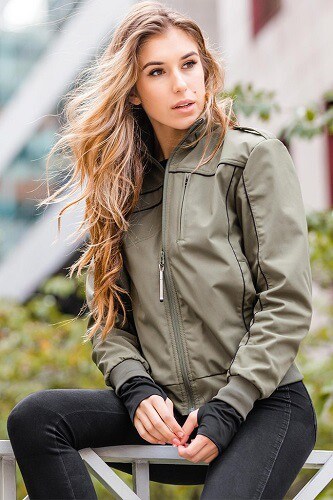 Baubax Women's Bomber 2.0
While it appears on the surface to be a classic bomber jacket, the Bomber 2.0 from Baubax offers a modern, utilitarian twist on this hoary fashion chestnut.
The added features are designed to make this a go-to jacket for travelers, including a built-in eye mask, a neck pillow that inflates in two seconds, an inflatable footrest, and detachable gloves tucked into the sleeves.
It also features dedicated pockets for your passport, power bank, and more, and comes in 3 colors (blue, black & olive). It's a perfect gift for travelers!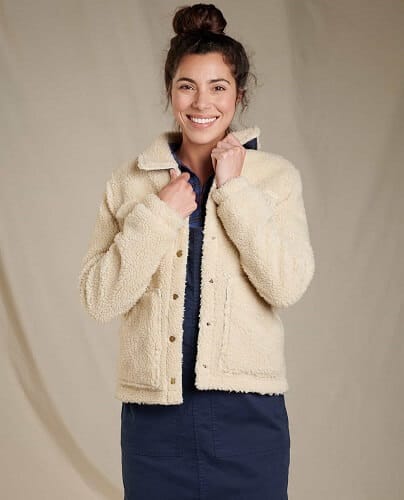 Toad & Co Hutton Sherpa Jacket
Toad & Co has been one of our favorite travel clothing brands for several years now: Not just for their snazzy casual style, but also the brand's commitment to sustainability.
Their retro-hip Hutton Sherpa Jacket is made with 80% recycled polyester "Eco Sherpa" outer layer, plus Re-Formed recycled lining.
The moisture-wicking fleece coat also features two chest pockets, two cozy hand pockets, and features a money-back guarantee, "If you don't get a compliment within three wearings, or if you find something wrong with [it]."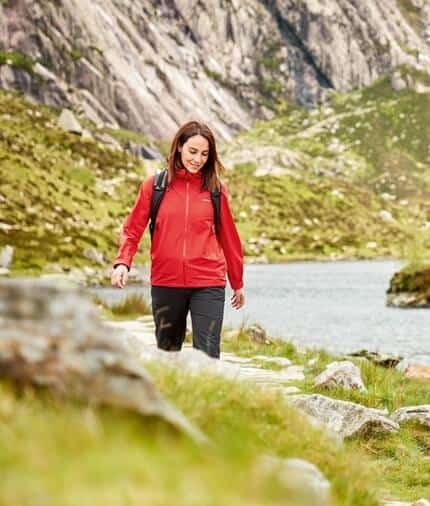 Rohan Women's Momentum Waterproof Jacket
This surprisingly lightweight, hooded hard shell jacket from Rohan is designed with active outdoor adventurers in mind.
It's both water- and windproof thanks to their 2.5-layer Barricade construction, and is made to dry out overnight and pack down perfectly for carryon-only travelers.
A few of our favorite features include two huge outer pockets, an internal pocket for securing your valuables, and a stretchy fabric that fits the female form, yet allows plenty of room to move.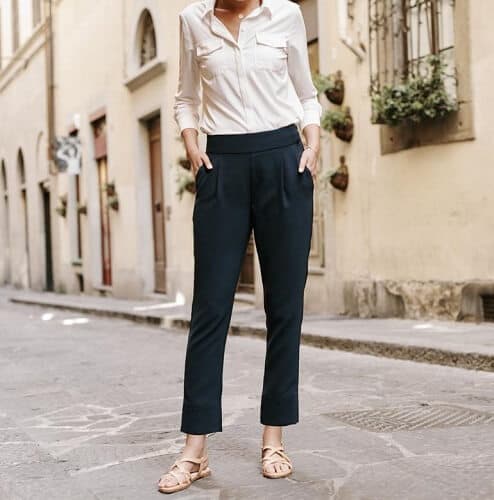 Bluffworks is an up 'n' coming brand that focuses on crafting moisture-wicking, wrinkle resistant travel clothing that feels as good as it looks.
Most of their men's and women's lines are designed to work equally well for active adventure or business travel, with a dressy casual appeal that combines fashion and function.
Their comfy cropped ankle Trevi Pant offers lightweight, anti-odor stretch fabric and a whopping 8 pockets, and pairs perfectly with their breathable, silky-soft Azores Blouse (which comes in 3 colors).
Plastic-free products, including products made from recycled plastic, are all the rage these days. So of course we love this new diamond-quilted puffer vest from Orvis.
The water-resistant shell and lining are made from recycled polyester, while the Thermore Ecodown filling is made from recycled plastic bottles.
But the lightweight vest's unique down alternative still keeps you warm and toasty and looks great layered over your favorite shirt, with two good-sized pockets.
Royal Robbins is another sustainable travel clothing brand we've grown increasingly fond of in recent years.
Their slim fit Lucerne Ponte Pant boasts a rayon/nylon/spandex blend whose wrinkle resistance and 4-way stretch make them awesome women's travel pants.
They pair beautifully with the new Cool Mesh Eco Tunic, whose soft organic cotton mesh is as stylish as it sustainable.
The top also offers a side hand zip pocket, chest button drop-in pockets, back waist tie, and side vents for improved comfort.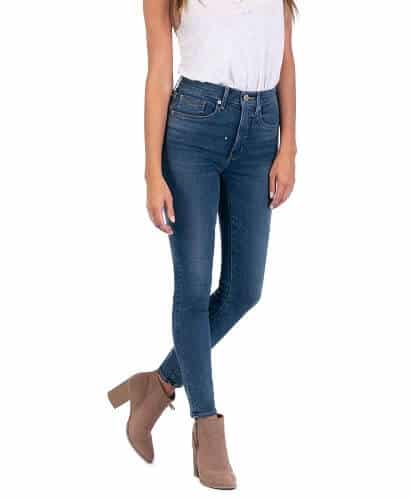 Revtown Jeans
Offering a luxury designer jeans look and feel at a fraction of the price you'd expect, Revtown was founded in 2018 by a few former Under Armour executives.
We love their "Digital Tailor" website feature, which allows you to get a 96% accurate customized fit in just four clicks.
We also love super soft, strong, and comfortable Decade Denim material, which is made in Italy and gives the pants the look a classic jean but the feel of an athletic pant.
Mary's fit her perfectly, just like a glove!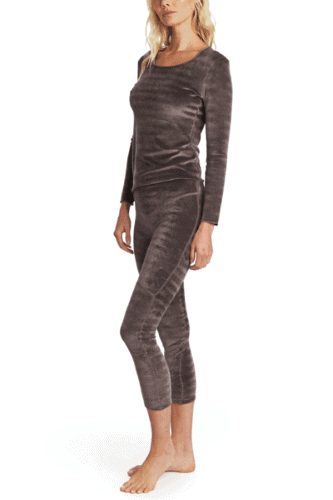 Tani Velvet Set
The downside (or upside, depending on your viewpoint) of working in your living room every day is that there's a tendency to spend a LOT of time sitting around in your pajamas.
This velvet set from Tani, made with modal and cotton, has the cozy, ultra-soft appeal of your favorite pajamas, but with a loungewear style you could easily wear to run errands.
The high-waisted leggings and matching top have a luminous sheen, and offer excellent insulation that keeps you warm even on cool, breezy autumn days.
READ MORE: The 20 Best Vegan Boots for Women & Men
BEST TRAVEL ACCESSORIES FOR WOMEN
Sometimes it can be difficult leaving behind your favorite pairs of sandals when you're packing for a beach vacation. But with Cambiami's unique design and comfy padded insoles, you won't have to!
Cambiami Sandal Sets come in flats or wedges, and can be paired with 50 different colorful strap options.
Whether you prefer solids or fun safari animal prints, you can switch them out easily to have a different look for every day and night of your vacation.
Made for women who love looking stylish without a lot of fuss, the different strap colors will give you lots of choices while taking up minimal luggage space.
For most people, it can be difficult to keep up with a pricy pair of sunglasses.
If you or a loved one has ever lost a pair while swimming in the lake or ocean, the fashion-meets-function design of Crowley sunglasses by Zeal Optics offers a sturdy solution.
Made with ProFlex Rubber, a lightweight Z-resin frame, and keyhole bridge, these statement shades are designed to stay on your face regardless of how wild your adventures may be.

Jack & Mary Designs Recycled Cashmere Scarf
If you're searching for a gift that is made by/for women from a female-owned company, check out the chic accessories from Jack & Mary Designs.
Handmade in Maine, their one-of-a-kind scarves are all crafted from recycled, repurposed, and/or reused materials.
Their stylish infinity scarves are made from gently-loved wool and cashmere sweaters. They have the softest feel, are super warm, and pair perfectly with almost any outfit.
For a truly unique gift, pair the scarf with Memory Mittens, which can be custom-made out of a loved one's sweater.

Sea Bags Tote
Ever miss your pup while you're out traveling, or just want to share your love for your 4-legged friend with the world?
Sea Bags has created the cutest totes, which feature your favorite dog breed's silhouette on the side of their canvas bags.
Not only are their Golden Retriever, Yellow Lab, Black Lab, and Bernese Mountain Dog Totes adorable, but they're also made from recycled sails used on the working waterfront in Portland, Maine.
Made to withstand the test of time, these durable dog totes are up for any adventure!
READ MORE: The 35 Best Daypacks for Travel
BEST TRAVEL GIFTS FOR WELLNESS/HEALTH
CBD Products
If you'd ask me this time last year, I'd have been skeptical that CBD was anything more than modern-day snake oil. But once we tried it for ourselves (thanks to my daughter), we realized CBD products are a great gift for travelers who suffer from stress, anxiety, sleep issues, or aches and pains from rigorous outdoor activities. Mary & I now use them daily, in a variety of forms.
CBD Oils are the most common, and come in a variety of flavors and dosage strengths. My favorite is the Plus CBD Oil Peppermint spray, which offers 3 mg Cannabidiol per serving. Mary swears by Reed's Remedies' distilled hemp oil products, which include varieties aimed to help with Calm, Focus, and Sleep.
The CBD Oil from Roma Leaf (which comes in plain and peppermint) offers a slightly higher dosage at 8.5 mg, while Half Day's Sugar Plum CBD Oil has an extra strength dosage at 34 mg per serving.
While oils offer bigger bang for your buck, some people prefer CBD edibles, which generally taste better. Here, our favorite was the Sea Salted Caramels from Mello, each of which has 15 mg active CBD.
We also enjoyed the bold fruit flavors of the Hemp Gummies from Steve's Goods (30g CBD) and the Sugarplum Serenity Gummies from Half Day (25 mg). Both are pricey, but potent.
One of the biggest surprises for us has been discovering the power of CBD balms and salves in soothing our aches and pains (particularly after our 45-minute swimming workouts). CBD FX offers the most complete line we tested, with 150 mg balms designed for calming, moisturizing, deep tissue muscle relief, and overnight recovery.
But we also really enjoyed the intense potency of the 750 mg balm from Hempure, the orange spice-scented 350 mg salve from Half Day, and the 300 mg roll-on from Steve's Goods.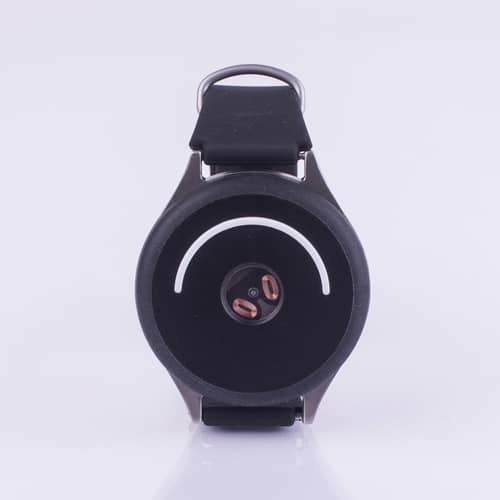 Doppel Wristband
The Doppel Wristband from Feel Doppel offers homeopathic relief from stress and anxiety.
Using vibrations, the device works to naturally help the wearer stay calm, or focus, depending on the speed and rhythm you select.
The wristband works well for anxious or restless travelers. It can be a great help during turbulence on a plane, or in generally stressful situations away from home.
The great thing about this gift is that it can be used both when traveling and at work, school, the DMV, or any stress-inducing environment.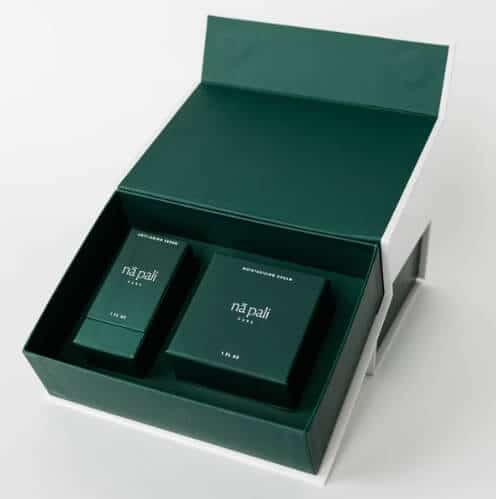 Na Pali Pure Anti-Aging Serum and Moisturizing Cream Kit
While airplanes can bring us to exotic islands and other adventures, all of that recirculated air tends to dry out our skin and highlight the fine lines that come with being a seasoned traveler.
The Anti-Aging Serum and Moisturizing Cream Kit from Na Pali Pure uses Hawaiian Red Algae, a unique ingredient to help skin appear more youthful.
It also contains other natural ingredients that lock in moisture and help heal irritated skin.
This duo packs a powerful punch in fighting wrinkles and restores the natural glow in skin. It's especially great for the long, dull, and draining winter months.
The OMM Collection is focused on the ultimate relaxation day, offering a great gift that includes a floral Rose & Jasmine Salt, a refreshing Pear & Ylang Ylang Sugar Scrub, and a soothing solid lotion balm with Mango, Shea & Cocoa Butter.
Each product in the collection is made with all-natural, plant-derived ingredients, so they're safe for women with sensitive skin.
Perfect as a gift for anyone who needs a little de-stresser (or for your own "treat-yo-self"), it even comes with a makeup bag for storing your personal care products on the road.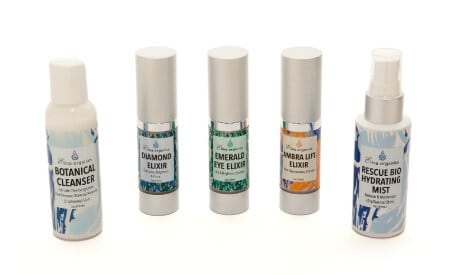 Elina Organics has created a 100% transdermal, handmade, and cruelty-free skincare kit in TSA-approved travel sizes that uses the healing properties of precious gemstones.
Their Gemstone Kit features five products– Botanical Cleanser, Diamond Elixir, Emerald Eye Elixir, Ambra Lift Elixir, and Rescue Bio Hyrdating Mist– as well as a suggested daytime and nighttime personal care routine.
This kit will provide relief and comfort to the hilostic health enthusiast in your life, or anyone who deserves an at-home spa day every day!

The Holiday Green Glam Box is a Limited Edition gift box of bestsellers from The Choosy Chick, an eco-friendly online health and beauty shop.
Every box is filled with organic, non-toxic skincare products, each of whose ingredients are heavily researched to make sure everything is natural and healthy for your skin.
The best part is that every Glam Box comes with full-size containers for the glam and environmentally-conscious lady in your life.
PMD Clean by PMD Beauty is a smart facial cleansing device that makes a perfect gift for anyone who wants a fresh feeling for their skin that goes deeper than the surface.
The bristles on the vibrating brush are gentle enough for all skin types. The machine includes four customizable modes for whatever your skins' sensitivities may be.
The device's SonicGlow technology ensures a deep cleanse, providing over 7,000 vibrations per minute!
Interestingly, the PMD Clean features a silicone brush that is odor-resistant, antibacterial, hypoallergenic, and waterproof, and never needs replacing.
READ MORE: 10 Natural Travel Toiletries You Can Make at Home
BEST TRAVEL GIFTS FOR CAMPERS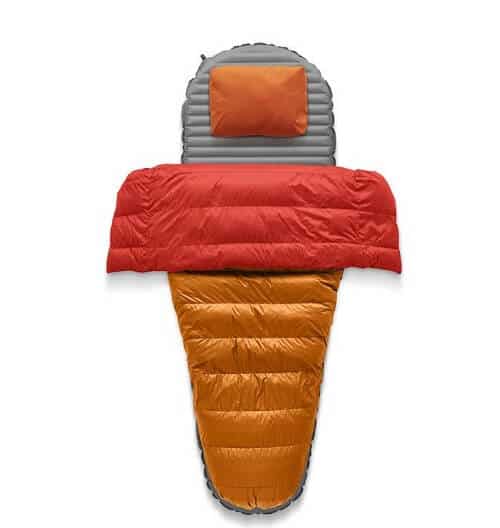 Zenbivy Light Quilt 25º and Pillow
This lightweight camping pillow and quilt from Zenbivy are the perfect gifts for travelers who love taking backpacking and camping trips.
The pillow packs away into a tiny carry pocket, and is designed to be easy to use and washed later. It's also the perfect addition to their 25º Light Quilt.
The quilt is just as lightweight as the pillow, and offers the same "at home" comfort while you're out exploring the wilderness.
With this set, campers can lighten their loads without compromising comfort.
Check Price on Amazon Check Price on Rumpl
Made from 100% recycled polyester, the Rumpl Nanoloft blanket offers both warmth and comfort to those camping in cold conditions.
Using innovative insulation technology, the blanket offers an eco-friendly alternative to goose down filling.
The outer fabric is protected with Durable Water Repellent (DWR) coating, and the blanket is completely machine-washable.
It even comes in its very own carry bag, making it easy to transport and store when not in use.
Check Price on Amazon Check Price on Klymit
The KSB 35 sleeping bag from Klymit is a must-have for campers of all kinds.
Its exceptional warmth-to-weight ratio provides the ultimate comfort for a good night's sleep, while the soft materials really don't make it feel as if you're "roughing it."
This mummy-hooded sleeping bag is made with a fill power down top, and a synthetic fill bottom.
It also has two-way zippers for improved airflow when you need it, and the foot box keeps your tootsies warm even during cold nights.
GSI Outdoors Glacier Camp Selkirk 460 Stove & Stainless Cook Set
This camp stove and cook set from GSI Outdoors makes making dinner at the campsite a whole lot easier.
The twin-burner camping stove runs on propane gas and features a 3-side windscreen to protect the flames.
The stainless steel cook set includes two pots and color-coded plates and bowls, plus insulated mugs with sip-through lids (four of each).
This all fits inside a bag, which doubles up to be used as a camp sink.
Check Price on Amazon Check Price on VSSL
Every outdoor adventurer should have the VSSL in their camp gear kit. This flashlight from VSSL is the ultimate tool for travelers who love spending time in nature.
The flashlight has a hollow cylinder that contains 70 essential outdoor items in 10 tins.
These tins include everything from fire-starting tools and first aid to water purification tablets.
The LED light has 4 different modes, including an SOS mode. And the entire kit is just 9" long and easy to carry.
The Flip Pop Tent 2 by Front Runner makes camping easier and way more fun for everyone by saving you lots of time and effort.
It's incredibly easy to set up and pack down, allowing backpackers to spend more time on the trail and less time pitching the tent.
The Flip Pop tent features two side mesh pockets, two ceiling clips, and a built-in rainfly. It's suprisingly spacious, and provides ample sleeping room for two people.
It's built to withstand the elements, and can be used in a multitude of locations.
The Pop-up Grill from Fireside is a portable firepit that works great anywhere there's no permanent grill available.
It only weighs 8 pounds, but can hold up to 125 pounds of wood. It can be used to make campfires in the backcountry, or simply in your own backyard.
Once the campfire is dead, it takes just 90 seconds for the pit to cool down enough so that you can pack it up.
And since it's raised up off the ground, the grill also decreases the risk of a campfire accidentally causing a wildfire in the forest.
READ MORE: The 15 Best Camping Tents for Families
BEST GIFTS FOR ACTIVE TRAVELERS
Check Price on Amazon Check on CampSaver
Whether you're camping, fishing, or just spending a day at the beach, this large, roto-molded cooler from ORCA will make sure you always have cold drinks and food close at hand.
This massive 40-quart cooler can keep food fresh for up to 10 days, making it fantastic for longer adventures in the great outdoors.
It features a lid gasket for complete sealing, and a net attachment for extra storage. It also has extendable flex-grip handles to make carrying easier.
This product is made in the USA, and promises long-lasting durability.
What do you get the traveler who has everything? The Expedition Kit from Swiss Army has 45 functions and tools combined into one conveniently small package.
The tools include everything from a ruler, scissors, and nail cleaner to a compass, digital watch, and thermometer.
This kit has the essentials you need for just about any outdoor adventure. Yet it's small and compact enough to fit in your pocket.
Check Price on Amazon Check Price on REI
This year, the hit Netflix show Stranger Things made walkie talkies cool again. They're great adventures in remote places where cell phone signals are spotty.
Motorola's TALKABOUT T800 radios offer a maximum range of 35 miles, making them perfect for groups exploring the wilderness together.
The TALKABOUT also comes with its very own app, which has a bundle of uses. The app can be connected to smartphones via Bluetooth, and allows travelers to message and share location with no cell signal.
So this isn't just a two-way radio. It's a cool new twist on an old school form of communication when you're traveling off-grid.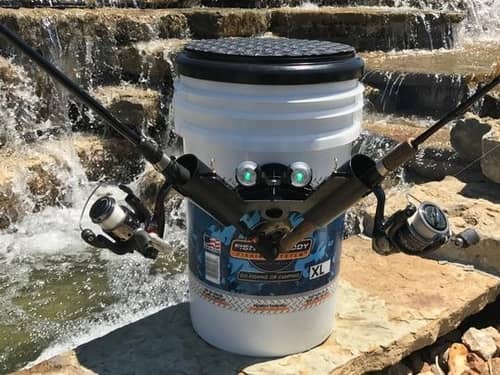 Fishing Caddy Blue Ice XL & Mini Bundle
As the world's very first all-in-one fishing system, The Fishing Caddy XL is sure to be a winner with any avid fishing enthusiasts.
The all-in-one set has a live well, a tackle box, a detachable cup holder, an LED light attachment, and two rod holders built in. There is also a padded seat for comfort while you fish.
The Mini Caddy is designed for kids, making the bundled package perfect for a dad or granddad eager to take their kids/grandkids fishing.
Check Price on Amazon Check Price on REI
Eagles Nest Outfitters' Lounger is arguably the best camping chair for travelers we've tested.
Perfect for campsites, festivals, or just spending a lazy day in the backyard, this chair is extremely versatile.
The Lounger has a weight capacity of 250 lbs, and an integrated pillow that offers cadded comfort and support. It also has two cargo pockets and a cup holder on one side.
One of our favorite features is the chair's adjustable leg height, with options of 10" or 3".
If you're looking for gifts for hikers on your list, these trekking poles from TrailBuddy Gear are sure to be a fit.
Created by a small, family-owned business, these hiking poles are lightweight, durable, and easily portable.
They work brilliantly for stability and balance, whether you're in muddy environments (such as gorilla trekking in Rwanda) or snow and ice (like the Annapurna Circuit trek).
The poles are available in myriad different colors. And with add-ons such as lever locks and screw-on tips available, it's easy to customize these poles as needed.
Jasco makes an array of useful travel gear, but their EcoSurvivor products are especially great. That's partly because 50% of the line's profits go towards helping to eliminate the global water crisis.
The brand's durable LED Lantern is rechargeable and is able to charge phones in cases of emergency.
The Micro Headlamp is weatherproof, can last for 8+ hours, and has a 50-meter beam distance. The motion-activated Compact Lantern has 3 settings, and comes with a handy position kickstand.
And the Ipx7 Waterproof Earbuds feature adjustable ear loops and multiple ear cushion sizes. Altogether, this makes for an impressive outdoor survivor pack.
Check Price on Amazon Check on CampSaver
Whether you're having picnics in the forest, hiking up mountains, or just lazing on the beach, the Jaunt cooler from Icemule is the perfect companion.
Though it's fairly compact (9 liters), the cooler can hold a full 6-pack of beer/soft drink cans or 3 bottles of wine.
The Ultra-Tough Muleskin™ Exterior, roll-top closure, and waterproofing keep the inside content secure.
There's a weatherproof small front zippered pocket for stashing your cell phones and money. The cooler also has excellent insulation to keep things cold for over 24 hours.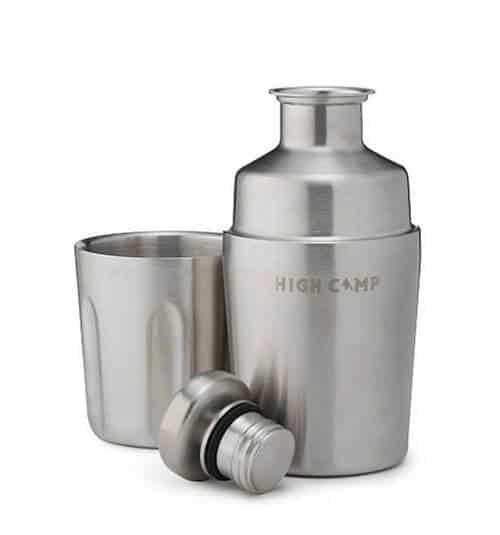 High Camp Halflight Flask
This Halflight Flask from High Camp keeps liquids hot or cold for up to 24 hours, and holds 375ml of liquor or wine.
It comes with a tumbler to drink from, which connects to the flask using a magnetic closure. So the flask can be safely transported in a backpack without any risk of leaking.
These are great tools to enjoy a fun (and swanky-looking) drink with friends while you're enjoying the outdoors.
An ultra-portable Espro French Press is sure to become any gourmet coffee-loving traveler's best morning friend.
Made from stainless steel, the P6 is built to last for years of travel. It makes 32 oz of coffee, and the double filter ensures a grit-free cuppa joe.
The smaller Ultralight PO press holds just 10 oz. of coffee, but has the same useful features as the P6. The double-wall vacuum insulation keeps liquids hot, while the double filter keeps your coffee smooth, with no grounds.
Plus the press seals fully, so you can take your coffee on the go with no worry about spills.
READ MORE: The 50 Best Travel Shoes for Women & Men
BEST GIFTS FOR FREQUENT TRAVELERS
Check Price on Amazon Check on Pelican
The 1535TRVL Case from Pelican is made for people who want complete organization of their luggage when they travel.
The case complies with most airline carry-on size restrictions, and has two wheels for easy hauling as well.
Inside the case, you'll find zippered pockets in the lid and packing cubes in the main compartment.
The case is versatile and rugged, and includes press and pull latches with TSA lock keys. It'll suit almost every kind of traveler, from adventure junkies to business travelers.
The Astrid– the first vegan leather backpack from designer brand P.MAI– is a travel bag that balances fashion and function.
It's made from water-resistant matte PU leather, and features a zip-top closure to keep its contents safe and dry.
The backpack features a 15" padded laptop sleeve as well as four inner pockets, plus an interior pocket for your water bottle.
It's a sleek and stylish travel bag, working equally well for sightseeing in the city or riding the metro to business meetings.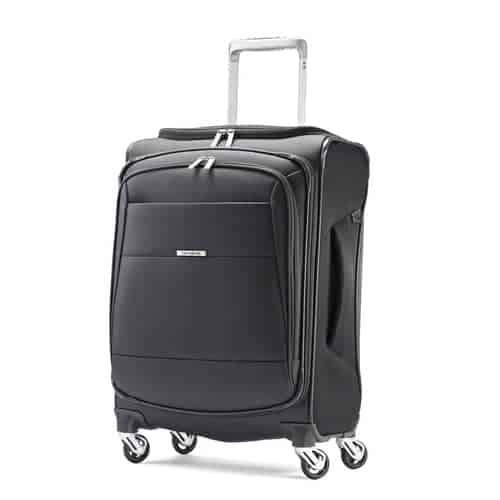 Samsonite Eco-Nu 20″ Expandable Spinner
This eco-friendly, lightweight luggage from Samsonite is built especially for the frequent traveler.
It's designed to fit most airlines' carry-on size requirements, is constructed from sturdy recycled plastic, and has many innovative features.
The 20″ bag offers ample organization, and is expandable to allow for maximum storage space.
The Saguaro™ Wheel System and retractable handle make it easy to transport through busy airports, while the ergonomic handle makes it relatively effortless to carry as well.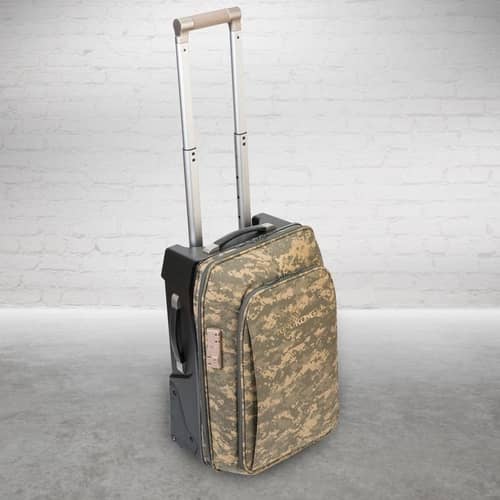 King Kong Carry-on Athletic Luggage
The Competition Carry-on luggage from King Kong is a sturdy wheeled travel bag that's made to keep up with even the most rugged adventures.
It has a 15" laptop sleeve, removable clothes compartment, and space for everything travelers need for a short overseas trip.
The durable wheels have impact-resistant housing, and the dual carry handle is built with exceptional quality.
The bag also comes in two different colors– the Digital Camo pictured above or Charcoal.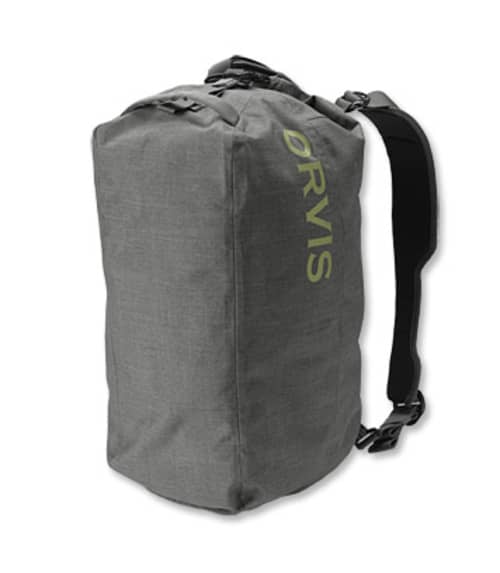 Orvis Safe Passage Pack N Go Duffel 43L
This versatile duffle bag from Orvis easily converts from duffle bag to backpack and even crossbody in seconds.
This packable travel bag is one of the most useful gifts for people who travel often.
The carryon bag is water-resistant, durable, and able to hold all the essentials you'll need for a multi-day trip.
The 43L is the perfect size to use as a carry-on, or for a backpacking trip. When the bag is not in use, it slips away into its own compact carry bag.
Another fantastic gift for travelers from Samsonite is this classic backpack. It has a simple, sleek design outside, with exceptional organization options inside.
The backpack features an internal laptop sleeve, a tablet sleeve, and an internal zip pocket. There is also an external zip pocket for smaller items, and a side snap-closure water bottle pocket.
This is the ultimate bag for exploring cities or working as you travel. It can also be used for school as well.
Business travelers will be amazed by the Chi Steam easy steamer. This portable clothes steamer removes wrinkles out of clothing in just a few minutes.
The bag hangs on any hook, and has a removable water reservoir. Once it's filled, plugged in, and has a garment hanging inside, it takes the simple push of a button to get it going.
The Chi Easy Steamer is perfect to take along for longer vacations and business trips.
The Effortless™ headphones from SleepPhones® are one of the best gifts for a traveler who struggles to sleep when traveling.
The headband has Bluetooth-enabled headphones built inside the material, allowing wearers to listen to music and other sounds while sleeping.
The headphones use induction charging: After 3 hours of charging, they can last up to 10 hours.
The band itself is made of SheepCloud™ fabric, which is lightweight, breathable and moisture-wicking. It also comes in a wide array of colors and patterns.
Check Price on Amazon Check Price on REI
One of the best travel gifts for all kinds of travelers, the GRAYL GEOPRESS water purifier can clean 24 oz of water in around 8 seconds.
It can be filled up from any water source and then sipped straight from the bottle.
Advanced technology is used to remove waterborne viruses and bacteria quickly and efficiently. It also filters chemicals, microplastics, and other unwelcome particles.
These bottles also eliminate the need for single-use water bottles, making them eco-friendly.
Check Amazon Check Sea to Summit
These travel liner sheets from Sea to Summit are great gifts for people who love to travel, but prefer to sleep on their own comfortable linens.
Made from premium AA Grade ripstop silk, these sheets provide a feeling of luxury to even the most budget hotel or ecolodge bed.
They're machine-washable, so they can be cleaned much easier than a sleeping bag. And they're small enough to pack into any luggage without taking up too much space.
READ MORE: The Best Carry On Luggage
BEST TECH GIFTS FOR TRAVELERS
Business travelers who need to print documents often will enjoy the convenience of this wireless mobile printer from Epson.
The WF-110 offers exceptional printing quality in a compact, portable device. With fast print speeds and instant-dry inks, this tech gadget is perfect for quick, on-the-go printing.
The printer works on a built-in battery, which has multiple charging options. Using 5G wifi, you can print your travel documents directly from phones, tablets, and laptops.
It even has voice-activated printing, for hands-free efficiency!

Polaroid Instant Print Digital Cameras: Pop and Mint
Cameras are always spectacular travel gift ideas. Polaroid cameras make taking pictures more fun, allowing you to share your group selfies and wildlife photography on the spot.
The Mint instant camera is a slim, handheld device that lets you snap photos and print them straight away. It prints on sticky-backed photo paper, turning photos into stickers.
The POP instant camera also allows you to snap and print photos instantly. But it has the added feature of connecting to a phone or tablet via wifi, and printing from them as well.
Stunning 360º photos are all the rage in travel blogging this year.
The THETA 360 camera from Ricoh allows even amateur photographers to capture awesome 360° photos and videos of their travels.
The tiny device is compact and slim, making it easy to take with you on even the most extreme adventures. It also comes in four different colors.
The camera has various different shooting modes, and offers users streamlined sharing of their images and videos over social media.
The Aten sharing device is a handy tool for digital nomads and other long-term travelers. It's expecially great for working couples like us.
The 2-port device allows you to use multiple machines at once, or just to share files and date with a friend's machine, whether it's Windows or Mac.
It can also send power to laptops and other devices, making this a handy, helpful travel gift for multi-taskers.
The Minut Smart Home Alarm can be used for security at your house/apartment, or at your hotels or other accommodation while traveling.
The device is easy to install and can be set up in just a few minutes. It connects to an app and immediately alerts you to a variety of risks.
Once connected to the app, the alarm monitors noise levels, temperature, motion, and alarm recognition, among other things.
It can also be connected to a group of trusted friends and family, in order to keep everyone notified in the event of strange behavior on the premises.
One of the best travel gifts to give this holiday season is this weatherproof HD security camera from Canary, which offers added home security while you're away.
It features two-way talk, Home Health components, and advanced detection notifications.
When you buy a monthly subscription, users can access real-time video and notifications on their smartphones.
The camera can be used plugged in or wire-free, and can be set up almost anywhere inside or outside your home.
A great gift for travelers who love taking road trips, the Ultrasafe Jump Starter from NOCO can jump-start a dead vehicle battery in just 20 seconds!
The gadget's reverse-polarity protection makes it safe for anyone to use alone.
It's able to charge your electronic devices using a USB connection, and has a 100-lumen LED flashlight with 7 modes (including an SOS mode).
The Jump Starter is also compact enough to fit inside a glove compartment.
The JBL Reflect Flow wireless earphones are good gifts for active travelers who enjoy listening to music (or podcasts) when they're on the move.
These are great for workouts, cycling, hiking, flying, or just enjoying some alone time with a good soundtrack. The JBL Signature Sound and ergonomic fit let the user enjoy their tunes all day long.
The Talkthru feature allows easy conversations without needing to remove the earphones. And the IPX7 Waterproof rating means the earphones are safe to use in any weather.
Thes noise-reducing earplugs from Decibullz are excellent travel gifts for people who enjoy tuning the world out on airplanes, trains, and buses.
They're also perfect for anyone who often finds themselves in overly loud environments.
They're custom-molded to the exact shape of their intended ear, allowing for the perfect fit every time.
The earplugs also have a tuned and flat attenuation, which allows them to reduce all frequencies by the same level and protect the wearer's hearing.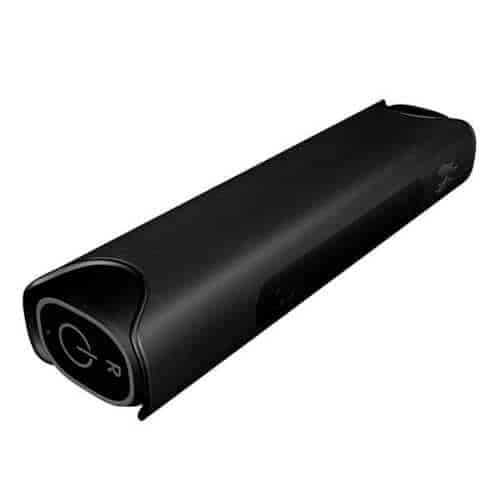 xFyro Wireless Waterproof Earbuds
For really cool travel gifts, xFyro has top-of-the-range audio products at great prices. The xS2 earbuds are both waterproof and wireless, making them perfect for adventurous travelers.
Using CSR Bluetooth 5.0 technology, these earbuds allow the user to make calls and listen to music on the go.
They come in a handy carrying case, which also acts as a powerbank charger for the earbuds. They charge quickly and offer around eight hours of use before needing to be charged again.
READ MORE: 60+ Cool Camping Gear Reviews
BEST GIFTS FOR FOODIES
Because a lot of our friends are full-time nomads, they don't want gifts of stuff they have to carry on their journey. So food and beverages they can consume wherever they happen to be in the world are always a great gift for the travelers on our list!
FOODIE GIFT BASKETS & COLLECTIONS
Patagonia Provisions Sampler Gift Box
We've loved Patagonia for years, both for its quality outdoor gear and its progressive conservation initiatives (especially in Chile, where they preserved more than a million acres).
But the Patagonia Provisions Sampler Gift Box was our first taste of their effort to "fix our broken food chain," to quote founder Yvon Chouinard. It's an excellent collection, whether you prefer your meals at home or on the trail.
The all-organic set includes 3 boxes of Wild Salmon, 3 cans of Mussels, pouches of soup/chili, 2 pouches of Savory Grains, 3 pouches of Breakfast Grains, 12 Fruit + Almond Bars, and more tasty tidbits that are ready-to-eat or can be made in minutes.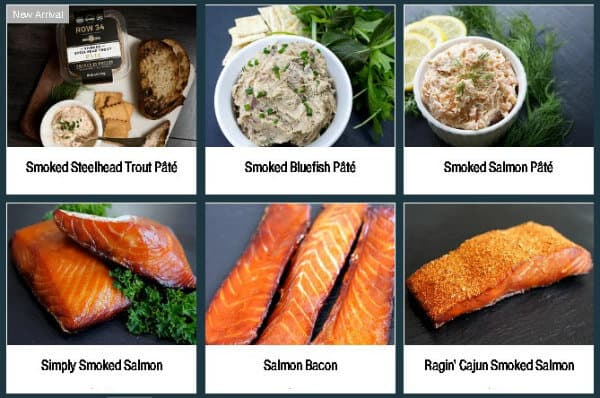 Boston Smoked Fish Co.
As we transition to a healthier, less meat-oriented diet, seafood has become an increasingly important protein source as stomach issues force me to limit my legumes.
Boston Smoked Fish Co. offers some of the best-tasting sustainably harvested fish we've tasted, sourcing it from local fisherman and then smoking it in small batches over North American hardwoods.
Their 8 oz Smoked Salmon, Salmon Bacon (made with the tenderest parts of the fish), and Salmon Pate had a deliciously sweet smokey flavor. But their Bluefish and Steelhead Trout Pate were arguably even better, aromatic and intensely flavorful.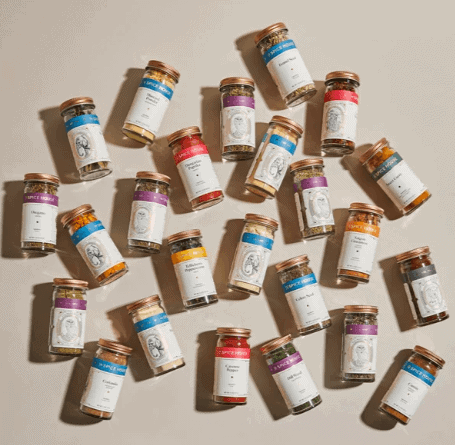 The Spice House Essential Spices Collection
My daughter is living in a small dorm on campus her freshman year of college, but is already looking forward to moving into an off-campus apartment next year.
This expansive collection from Spice House– a Midwest retailer that specializes in small batch, artisan spices– is the perfect gift for aspiring chefs or anyone moving into their first home.
The stylish set includes 24 half-cup jars of the most commonly used spices, from Sweet California Basil and Whole Turkish Bay Leaves to Hungarian Paprika and Tellicherry Peppercorns. The gift set is also available in 24 flatpacks.
The Spice Lab is another brand we've loved and used for years now. So we were simultaneously excited to try the new BBQ Gift Set and Mediterranean Gift Set from their Seasoning Collection, yet disappointed to see they're not packaged in the brand's trademark test tube/wood stand presentation.
What these new glass bottle collection lack in terms of style, they make up for in substance. The BBQ set includes Bad to the Bone, Sweet Rib Rub, Smokey Pecan Rib Rub, and Ancho Chili & Coffee spice blends; the Mediterranean Set includes Citrus Herb, French Onion and Garlic, Spicy Italian Sun-Dried Tomato, and Sicilian blends.
BEST CHOCOLATE GIFTS
Harbor Sweets Gather Chocolates & Harbor Lights
With a 45-year history in Massachusetts, Harbor Sweets is best-known for handmade chocolates boasting nautical designs.
This year we tried their Gather Chocolate 2-Tier Gift Box, which features 32 pieces of small-batch truffle decadence.
There are six delicious flavors (including Caramelized Honey and Pomegranate Molasses) made with 70% cacao and local wildflower honey, and 2.5% of all sales are donated to the Pollinator Partnership NGO for bee conservation.
Their signature Harbor Lights Gift Boxes, featuring 16 or 24 truffles with crème fraiche, raspberry, and cranberry in a cup of white and dark chocolate, are equally exquisite.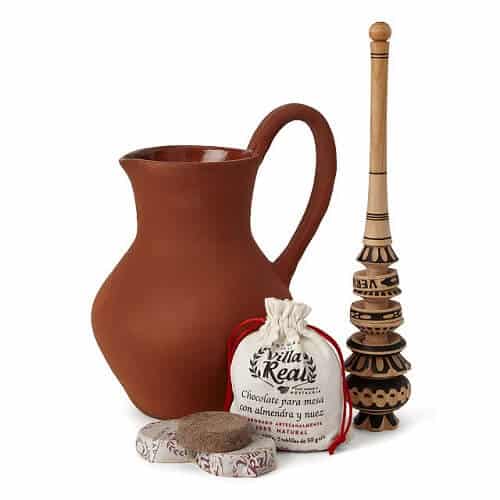 Uncommon Goods Traditional Mexican Hot Chocolate Set
Chocoholics will adore this unique gift set, which is handmade in Mexico by Jules Vertrees and Jacquie Lewis. The word "chocolate" comes from the Aztec "xocoatl," and this set includes everything you need to make Mexican hot cocoa the traditional way.
The hand-carved molinillo whisk and hand-molded red clay jug are statement pieces on their own.
But when you add the authentic Oaxacan flavor of pure cacao blended with ground almonds, pecans, walnuts, and cinnamon, you get a delicious dish that tastes as good as it looks.
Sold by Uncommon Goods, you can also buy the Hot Chocolate & Molinillo set separately, without the jug.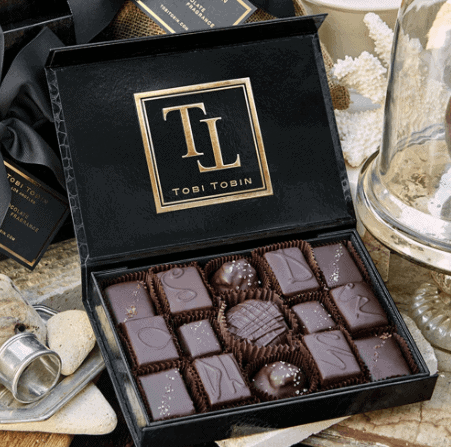 Tobi Tobin Medium Box Chocolates
The LA-based Tobi Tobin describes herself as a "luxury lifestyle expert" whose work includes "designing environments for some of the most powerful people in Hollywood."
So we naturally approached her line with a good bit of skepticism.
But we were surprised to find this 15-piece truffle box had substance to match its sleek style (see: shiny black box, grosgrain ribbon, wrapped in a burlap bag).
The salted truffles were a standout, incorporating French grey and Hawaiian red sea salt, but the dark chocolate espresso and raspberry truffles were also delightful.
All are gluten free, kosher, have no preservatives, and are made with non-GMO tapioca syrup.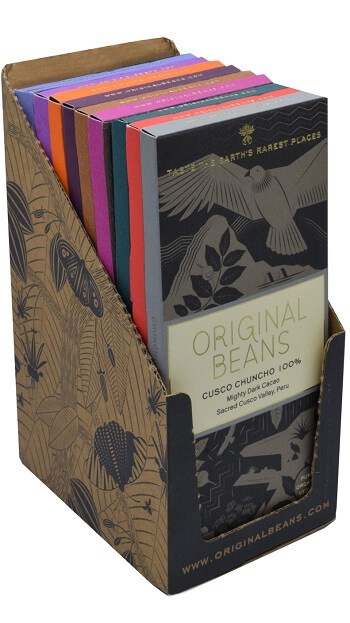 Original Beans All Bars Collection 2019
We've been avid consumers of gourmet, single-origin coffee from all around the world for several years now.
This limited edition collection from the award-winning Original Beans offers a chance to taste ancient and rare cacao from South America and Africa.
The gourmet chocolates range from Esmereldas Milk with Fleur de Sol (42%) to Cusco Chuncho (100%), and the company plants 5 trees for every gift set purchased.
It's an awfully sweet way to conserve cacao, help indigenous farmers, and save rainforests.
READ MORE: The History of Chocolate (How Chocolate is Made)
BEST COFFEE GIFT IDEAS
Caffé Umbria 5-Bag Sampler Pack
We're always searching for the best coffee in the world, and Italy– birthplace of cappuccino, espresso, and more– is a coffee connoisseur favorite.
This Seattle-based roaster traces its roots to the 1940s, when founder Emanuele Bizzarri's grandfather built his roastery in Perugia.
Caffé Umbria's sampler offers up five distinctive blends that honor the family's Italian legacy, ranging from the sweet, smokey dark roast of the Arco Entruso Heritage Blend to the crisp apple bite of the Fair Trade Terra Sana Blend.
But our favorite was Bizzarri, their award-winning signature blend, which features creamy notes of banana, molasses, and pecan.
Dragonfly Coffee Roasters Holiday Set
Founded by Tamas Christman in 2011, this Boulder-based company was named one of the Top 12 Coffee Roasters in the USA by Forbes (2018) and the Micro Roaster of the Year by Roast magazine (2019).
Available online only Dec 1 through 15, the Dragonfly Coffee Roasters Holiday Set is a 3-bag bundle that includes coffee, a brew guide, and a third wave water treatment pack to brew the coffee with.
Varietals such as the Espresso Crema Dolce (which is rich with flavors of caramel, cinnamon, and chocolate) and Panama Elida Estate (which earned a 94 rating from Coffee Review) are as exquisite as their accolades would suggest.
Highwire Coffee Fingerprints Gift Set
The community-focused Highwire Coffee brand was launched in 2011 by three veterans of the iconic Peet's Coffee, who gradually gained a cult following in the Bay Area.
This holiday season they're offering a gift set featuring two of their single origin "Fingerprints" varietals.
The 5-star rated Bedhatu Jibicho from Ethiopia is named after a female farmer with 50 years of experience, with the tangy lemon note of the best Yirgacheffe coffees.
The Gumercindo from Honduras is named for Gumercindo Ventura, whose small farm works with the Catracha Project and produces a crisp, clean-finish coffee with hints of almond and melon.
Methodical Coffee Gift Subscription
Open by three co-founders in 2015, Methodical Coffee has since expanded to three café locations in the Greenville, SC area.
They also offer 3-month, 6-month, and 12-month gift subscriptions, with a mixture of 20 blends and single origin varietals to choose from.
We generally prefer single origin coffees, and their Ethiopian Nano Challa (grown by a co-op in Jimma, Ethiopia) is smooth, sweet, and citrusy.
For those who enjoy blends, the Blue Boy is a Colombian/Guatemalan mix with graham and brown sugar notes, while Play Nice is a rich Colombian/Ethiopian mix with flavors of berry and dark chocolate.
If you've got tea lovers on your list this year, they'll appreciate you introducing them to the adorable Pinky Up line.
The Taylor Bali Turquoise Tea For Two set is indicative of their elegant style, evoking images of Indonesian sunrises and beautiful batik prints.
Pair the stackable set (which includes two teacups and a matching teapot) with their 20-bag Holiday Tea Gift Box– which features festive flavors such as Apple Spice Cake Gingerbread Cake, and Peppermint Macaron– for a perfect holiday gift.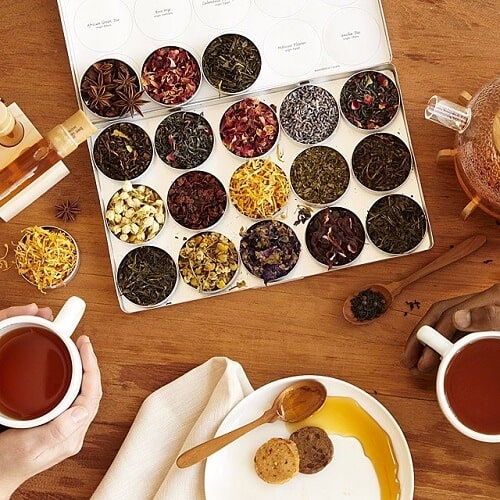 Uncommon Goods Green Herbal Tea Kit
This year I've really gotten into making my own herbal tea blends (my favorite mixes rooibos, blueberry, chai, and fresh basil).
The Green Herbal Tea Kit from Uncommon Goods is a great gift for the creative tea lover on your list.
It comes with nine herbs and three types of green tea (from India, Japan, and Sri Lanka), plus 10 reusable, biodegradable tea bags.
The beautifully packaged kit allows you to make approximately 18 pots of tea, with flavors ranging from blue lavender, chamomile, and hibiscus to jasmine, peppermint, and rose hip.
READ MORE: The Best Coffee Around the World
ALCOHOL GIFTS
We're not nearly the avid drinkers many of our travel blogging friends are. But we do love a good cocktail from time to time, especially around Christmas time. So here's a look at some of our favorite spirits we sampled this holiday season that make great alcohol gifts: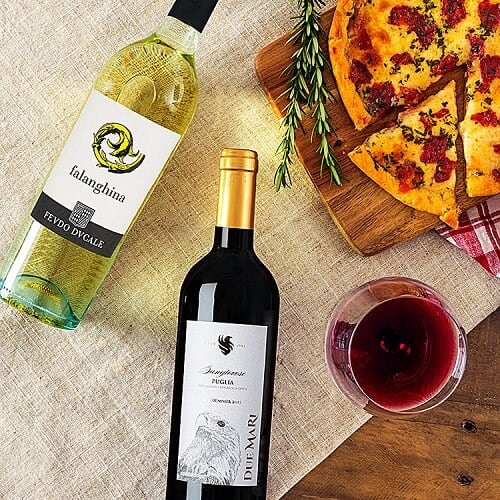 Wine Insiders Best of Italy Half-Case
I've never been a huge wine drinker, partly because I don't love the taste but also because I don't understand how to tell a good or great wine from a mediocre one.
But we count many wine connoisseurs among our friends, and Mary will often buy a bottle to gift hosts who invite us for dinner parties.
Wine Insiders is dedicated to helping people find the best wine for them, and their Best of Italy Half-Case is a great gift for the budget-conscious oenophile in your life. It comes with six different popular Italian wines– from bold reds to fruity whites– at an average price of about $9 a bottle.
Grandaddy Mimm's Moonshine
Growing up in the Deep South, moonshine was part of our cultural heritage (but, of course, illegal).
These days moonshine is part of the craft distillery craze, and Grandaddy Mimm's (based in Blairsville, in the southern Blue Ridge Mountains) is arguably Georgia's finest.
It's named for Jack "Mimm" McClure, who ran moonshine from the 1930s to '60s. Now his grandson Tommy Townsend makes amazing concoctions from his grandpa's recipes.
All of the varieties we tasted are delicious, but the Apple Brown Betty and Blackberry Moonshines make for particularly sweet sippin'.
Alpine Distilling Lafayette Spiced Bourbon Whiskey & Preserve Liqueur
Our favorite new brand of spirits, Alpine Distilling is a Park City-based company certified as a Green Business by Recycle Utah.
But owners Rob and Sara Sergent also draw influence from his childhood in Kentucky and their mutual love of New Orleans.
Their Gold Medal-winning Lafayette Spiced Bourbon Whiskey pays homage to Rob's great-grandmother (who soaked ripe stone fruit from her farm in moonshine), with robust flavors of apricot, primrose, and cinnamon.
Their Platinum Award-winning Preserve Liqueur is even more unique, offering a delicious mix of black tea, blood orange, candied raspberry, lemon balm, and ginger.
Redwood Empire Pipe Dream Bourbon & Lost Monarch Blend
We included Redwood Empire in our 2018 gift guide, so we were delighted to get a chance to try two of their new offerings this year.
Pipe Dream Bourbon, named after the planet's 14th tallest tree, is a silky smooth whiskey barrel aged for 4 to 12 years. Their Lost Monarch Blend is an award-winning mixture of bourbon and rye.
Both feature beautiful packaging inspired by California's natural areas, inspirational quotes from conservationist John Muir, and plant one tree (through the Trees For the Future NGO) for each bottle sold.
READ MORE: Going Green : 60 Simple Tips for Earth Day and Every Day
BEST GIFTS FOR CHRISTMAS LOVERS
What do Christmas fanatics and avid travelers have in common? Well, we're both, so we're guessing a lot of our readers are, too! And of course Santa Claus may be the only traveler who's ever circled the world in one day without using a drop of fossil fuel…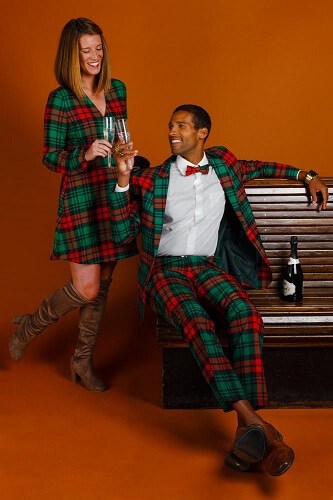 I've rarely gotten so many compliments as I did when I wore a Shinesty suit to a few Christmas events last year.
As I held a restaurant door open for a group of ladies, one sassy cougar looked at me and said (in front of an amused Mary), "I'm going home with him!"
The Lincoln Log Love Daddy suit, with its vivid red and green tartan design, was actually my first choice last year, but it was sold out. So this year I'll be rockin' a suave Scottish look at every holiday shindig, with Mary on my arm in a matching Skater Lincoln Log Dress.
It's an incredibly festive look for the price, and a stylish way to show your love for Christmas.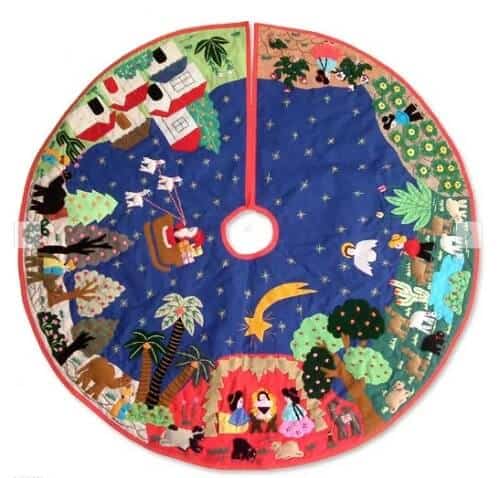 Novica has long been one of our favorite Fair Trade brands. This beautifully intricate Christmas tree skirt from Peruvian artisan Balvina Huaytalla is a wonderful example of why we love it.
Trained by the company in arpillería, a traditional Andean appliqué art, the former house cleaner (and single mom) now has a full team of help.
Together they've crafted a gorgeous piece of embroidery depicting the Nativity, a shepherd watching over his flock, and even Santa Claus flying over a traditional village.
This is an heirloom-quality Christmas decoration that also helps to empower women and local communities.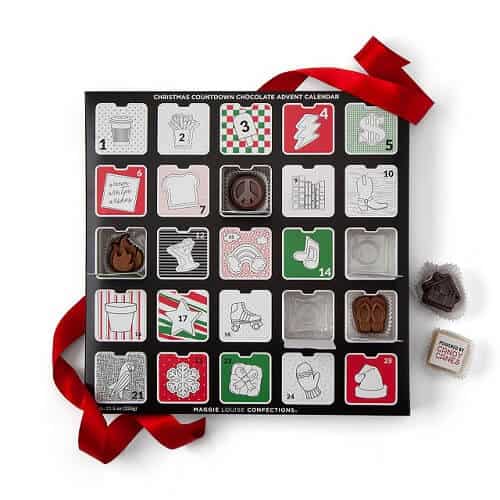 Uncommon Goods Edible Artwork Chocolate Advent Calendar
Advent calendars have been one of our favorite Christmas traditions since we were growing up in the '70s.
But this one from Uncommon Goods, made by Le Cordon Bleu-trained chocolatier Maggie Louise Callahan, definitely ups the ante.
The graphic design style is bold and colorful, but it's what's on the inside that truly stands out. Each holiday treat is uniquely shaped, from peace signs and martini glasses to snowflakes and Santa hats.
And the flavors are exceptional, ranging from express cream with cacao nibs and hazelnut mocha crunch to pecan pie and peppermint mocha.
Happypop & boldSOCKS Christmas Socks
When we were kids, socks were the most groan-worthy Christmas gift you could imagine, because socks back then were boring!
These days they've become a colorful way to express your personality AND your love of the holidays.
From their Christmas Series Socks Gift Box to Fuzzy Xmas Slipper Socks, the folks at Happypop offer an affordable array of vivid and festive options.
The folks at boldSOCKS offer a more upscale and ethical alternative, with a portion of proceeds going to social and environmental initiatives.
But their festive designs are equally fun, especially the customizable ones that allow you to put your pet or partner's face on a Santa, snowman, or reindeer body.
Lilac Hill Designs Holiday Tweets Wreath & Ornaments
My grandmother loved beautiful birds more than anyone I've ever known.
So each year she was inundated with birdhouses, bird sculptures… pretty much every bird-related Christmas gift you can imagine.
She would've adored these handmade holiday "tweets," which are crafted in New York's Hudson Valley by designer Connie Snyder. The Lilac Hill Designs 3" x .75" birdseed ornaments come in Christmas symbols such as bells, stars, and trees, all strung on natural twine.
The large (9" x 2") birdseed wreath is equally impressive, with enough seed to feed our fine-feathered friends for several days. Both are great gifts for nature lovers like us!
There are few things in this world we adore as much as we love ecotourism. But Christmas and our dogs definitely top that list.
Working from home 24/7 when we're not traveling, our Papillon/Cocker mix (Boo Boo) and Aussie Shepherd/Border Collie mix (Huckleberry) are our constant companions.
Fellow dog and Christmas fanatics will love these realistic-looking dog stockings from the folks at Hearth Hounds.
Made with faux fur and seasonal accents, they offer 30 color variations on 23 popular dog breeds. If you don't see your favorite breed yet, let 'em know, as they add new ones every year!
Tipsy Elves Red Reindeer Sweater Dress & Surf's Up Santa Hawaiian Shirt
Second only to Shinesty among our favorite Christmas clothing brands, Tipsy Elves offers an offbeat, irreverent line that's sure to start conversations wherever you wear them.
This year our top picks included the Red Reindeer Sweater Dress, whose festive Fair Isle knit and curve-hugging cut pair perfectly with leggings and boots.
For the fellas, there's the Surf's Up Santa Hawaiian Shirt, which features "Little St. Nick" hanging ten on a tropical backdrop of beach bunnies, red hibiscus, and green palm trees. It's perfect for warm December nights here in the South… or on exotic islands!
D&Y Accessories Hats & Scarves
We're not the sort of people whose interest would be swayed by knowing that D&Y Accessories is beloved by trendy celebs such as Taylor Swift, Kim Kardashian, Neve Campbell, and Anna Lynn McCord.
But as soon as we saw the cool, colorful Christmas patterns of their accessories, we were immediately sold.
From the red Tartan Plaid and vivid multi-colored Owls infinity scarves, to the elegant white-pommed and silver Snowflake hat and (my personal favorite) bold-colored I Heart Santa hat, the brand offers an array of attractive options to complement any holiday outfit.
MISCELLANEOUS TRAVEL GIFTS

Ten Thousand Villages Botella Wind Chime
Ten Thousand Villages were pioneers in the maker‑to‑market Fair Trade movement, which was designed to empower indigenous communities and break the cycle of generational poverty.
Made from crushed recycled glass bottles, their Botella Wind Chime was created by Ghana's Dan Doku, who learned to make beautiful glass beads and hand-forged iron from his grandfather.
Now his Dumasi-Krobo-based company, Dan Beaded Handicraft, makes these gorgeous chimes by hand, with the majority of his artisans coming from the local community.
I've been a professional photographer since 1995, but have been slow to adapt to smartphone technology. Having recently bought my first iPhone, I was intrigued to try these products from Xenvo, which help shutterbugs overcome the limitations of mobile photography.
Their Pro Lens Kit includes a Clarus 15x Macro Lens and Truview Point 45x Wide Angle Lens. These can be combined and attached to your phone using the reinforced clip spring, which also attaches the handy quick-release lanyard.
When you combine it with the Squidgrip Tripod (sold separately) to stabilize your shots, it really helps step up your iPhone photo game!

Fracture Photo Prints
Because we generally value experiences over things, one of our favorite travel gifts to give one another is photos from our adventures. The walls of our living room/workspace are lined with pictures from Czech Republic, Greece, Ireland, Kenya, and more.

Fracture is an online service that prints beautiful digital photos directly onto glass, eliminating the need for frames or paper (which fades over time).

The layer of opaque ink they use in the background really makes the colors pop, and the lightweight backing mount makes the photo easy to hang.

[Updated 12/02/2019]