When Mary and I first met back in 2008, two years before Green Global Travel was born, one of the first things that bonded us together was our mutual love of travel and adventure.
It was our first big trip, to Hawaii's Big Island in March of 2009, that truly cemented our relationship.
We spent an incredibly memorable week together, swimming in private lagoons, snorkeling with Sea Turtles, and watching volcanic lava streaming into the boiling sea. And we've been living, working, and traveling together ever since.
So perhaps it makes sense that, in celebration of both our 10th anniversary and her birthday, Mary wanted to return to Hawaii, where it all started.
But this time we decided to visit Kauai, Hawaii's "Garden Island," which is known for its exceptional ecotourism attractions.
Unlike many of our Green Global Travel press trips, our Kauai vacation was truly that– eight days of rest and relaxation, with very few obligations but lots of interests.
We did a few organized Kauai tours, but mostly just explored the island's food, beaches, waterfalls, and snorkeling hotspots.
Here are our picks for the Top 20 things to do in Kauai, including must do adventures in all four geographical sections of the island.
READ MORE: Hawaiian Mythology: An Intro to Hawaiian Legends
BEST THINGS TO DO IN KAUAI, HAWAII
Catch Sunrise Over Kilauea Point Lighthouse
Spend A Day At Anini Beach
Visit Kilauea Point National Wildlife Refuge
Watch The Sunset At Hanalei Bay Pier
Snorkeling Kauai To See Sea Turtles
See Spouting Horn Spew
Captain Andy's Kauai Whale Watching Tours
Kauai Mountain Tubing Adventure
Feast At The Smith Family Luau
Take A Wailua River Kayak Tour
Take The Fern Grotto Tour
See Wailua Falls
Hiking Waimea Canyon
Take Napali Coast Tours
Birdwatching In Koke'e State Park
Fall In Love With Poke
Savor Sweet Hawaiian Shaved Ice
Go Chasing Kauai Waterfalls
Spotting Hawaiian Monk Seals
Take A Kauai Helicopter Tour
NORTH SHORE KAUAI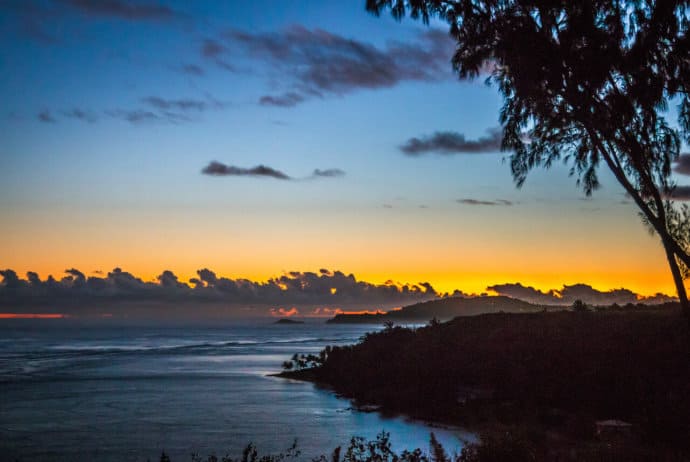 1. CATCH SUNRISE OVER KILAUEA POINT LIGHTHOUSE
From the grounds of the Westin Princeville Ocean Resort Villas, our mornings were blessed with picturesque views of the sunrise over the Daniel K. Inouye Kilauea Point Lighthouse.
Named for the beloved Hawaiian Senator, the 52-foot lighthouse was built in 1913 as a beacon for traveling ships.
Though the light was turned off in the 1970s and replaced with an automatic beacon, the building remains a distinctive landmark on Kauai's north coast.
Some of our favorite memories from our Kauai vacation were simply sipping coffee quietly, cuddling together against the morning chill, watching birds fly around us as the sun crept over the horizon.
Whether we soaked in the infinity pool or walked out to one of several viewpoints on the property, we spent many early mornings watching the light change color over the historic Kauai attraction.
READ MORE: The Top 10 Polynesian Islands to Visit in the Polynesian Triangle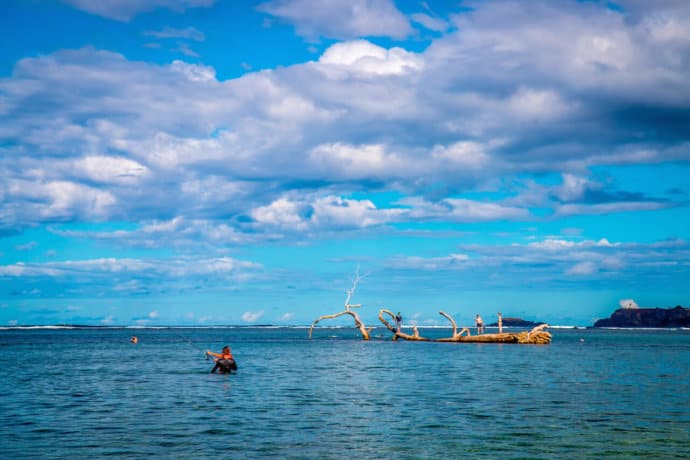 2. SPEND A DAY AT ANINI BEACH
We explored more than 20 different Kauai beaches during our 8 days on the island, and Anini Beach was easily our favorite on the North Coast.
Located near Kilauea Point National Wildlife Refuge, the beach is so long that it can be difficult to figure out where to park.
Once you choose a spot, it's stunningly beautiful and uncrowded in the shoulder season, with restrooms, picnic tables, and camping areas near the beach.
Anini is widely regarded among the best beaches in Kauai because it boasts the longest stretch of coral reef in Hawaii.
Snorkeling Kauai doesn't get any better than this, with placid waters and colorful marine life such as Butterflyfish, Moorish Idols, and occasional Green Sea Turtles.
The shallow waters near the shore (especially near the beach park's boat ramp) are perfect for beginners.
But advanced snorkelers can explore the reef system up to a half-mile out, where you may find Green Sea Turtles and White-tipped Reef Sharks.
A word of caution: Though the water at Anini Beach is generally calm, bad weather can create strong currents and waves breaking along the outer edges of the reef.
If you swim out, always do so with a buddy, and keep a close eye on weather conditions.
READ MORE: 35 Beautiful Birds of Hawaii and the Polynesian Triangle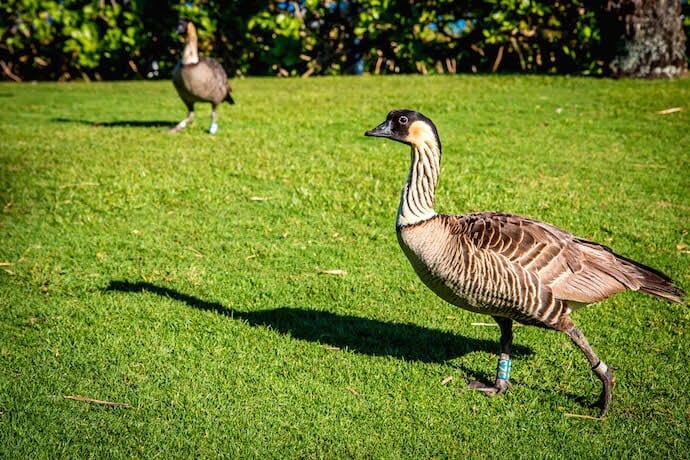 3. VISIT KILAUEA POINT NATIONAL WILDLIFE REFUGE
Nestled on the northernmost part of Kauai, Kilauea Point National Wildlife Refuge is home to some of the largest populations of nesting sea birds in the Hawaiian Islands.
For just $5, visitors can enter the refuge and explore the historic lighthouse and surrounding area.
Be sure to look around closely and you may see Red-Footed Boobies, Frigatebirds, and Hawaii's endangered state bird, the Nene Goose (a.k.a. Hawaiian Goose).
We almost missed seeing some beautiful birds on the hillsides while we were there, so bring binoculars to view the hundreds of Hawaiian birds in the distance.
It's also possible to see Dolphins, Whales (in winter months), and Hawaiian Monk Seals playing in the water below, as well as native coastal plants in the park itself.
Offering breathtaking views of the Pacific, Kilauea Point attracts more than 500,000 visitors annually. If you're a birdwatching enthusiast, this is the place for you!
READ MORE: 40 Fascinating Facts About the Hawaiian Goose (a.k.a. Nene Goose)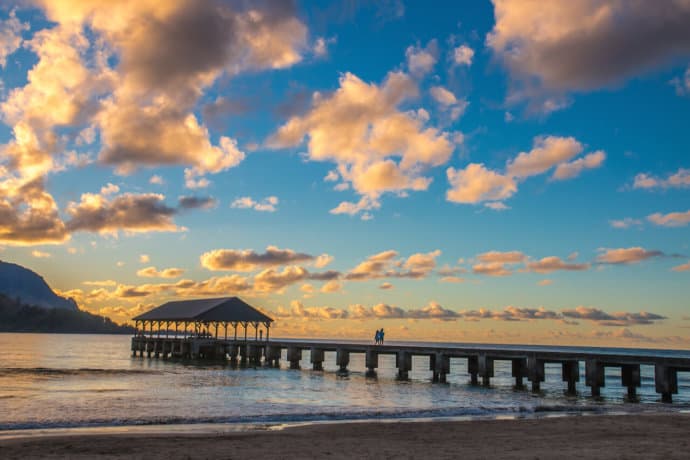 4. WATCH THE SUNSET AT HANALEI BAY PIER
Hanalei is home to the largest bay on Kauai's north shore, as well as one of the largest Kauai beaches (measuring almost two miles long).
Hanalei Bay is surrounded by dynamic mountains that jut up dramatically behind the beach in a horshoe-shaped semi-circle.
The Hanalei Bay area is best known from two movies, 1958's South Pacific and the Oscar-nominated 2011 film, The Descendants.
Kauai visitors can rent two of the cottages featured in the George Clooney film,or grab a drink at the Tahiti Nui bar (a longtime local hangout).
But the heart of the action in Hanalei is on the beach at sunset, where you'll likely see huge family gatherings, bonfires, drum circles, fire-dancers, and kids playing in the surf.
The bay is also a popular spot for standup paddle boarding and surfing.
If you want to get away from the crowds, just head over to the Hanalei Bay fishing pier on the eastern side of the beach.
It's far away from the restroom facilities, with no amenities but a few picnic tables in the shade. But it's the perfect spot for romantic getaways and sunset photos like the one above. Check out Viator's Hanalei Bay Kayak and Snorkel Tour.
READ MORE: Rapa Nui National Park: Easter Island Facts & Photos
SOUTH SHORE KAUAI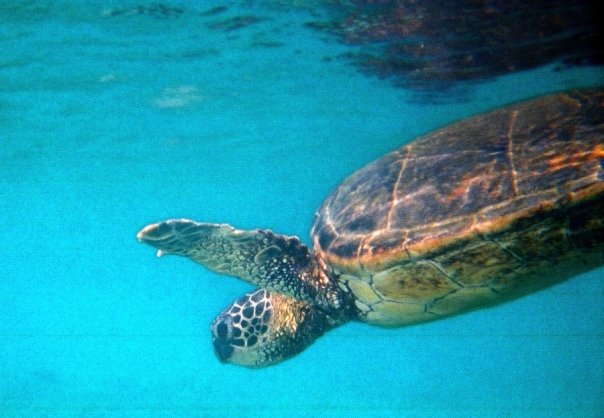 5. SNORKELING KAUAI TO SEE SEA TURTLES
Although they're found throughout waters off Hawaii's coast, Kauai's best snorkeling for those hoping to see Sea Turtles is at Poipu Beach and Koloa Landing.
Kauai diving tours are also a great way to see them, but we didn't have a chance to do so during our visit.
When you see Sea Turtles in the water, it's mesmerizing watching them diving and occasionally coming to the surface for air.
Interestingly, Green Sea Turtles are not named for the color of their shell, but their skin. They can weigh up to 700 pounds and grow to be more than 5 feet long.
Unfortunately, the Hawaiian Green Sea Turtle (known locally as honu), is currently listed as threatened under the U.S. Endangered Species Act.
If you encounter these graceful giants during a Kauai snorkeling tour, it's important to follow these safety guidelines:
• Observe from a respectful distance of 10+ feet.
• Do not attempt to touch, ride, or feed them.
• Limit your time observing an animal to half-hour or less.
• If you encounter sick or stranded animals, notify authorities. Call 808-274-3521, Police Dispatch at 808-241-6711, or the Kauai Marine Conservation Coordinator at 808-651-7668.
Responsible swimming with Sea Turtles helps reduce potential harm to these amazing animals. It's against Federal and State laws to violate any of the above guidelines, with fines of up to $100,000.
Check out VELTRA's Kauai Premier Snorkel Cruise – Na Pali Coast Tour & Voyage to Niihau, Kayak Kauai Hanalei River & Blue Lagoon Kayak & Snorkel Adventure, or the Snuba Tours of Kauai – Guided Beach Snuba Diving Tour.
READ MORE: Rescuing Sea Turtles with Sea Turtle Inc. in South Padre Island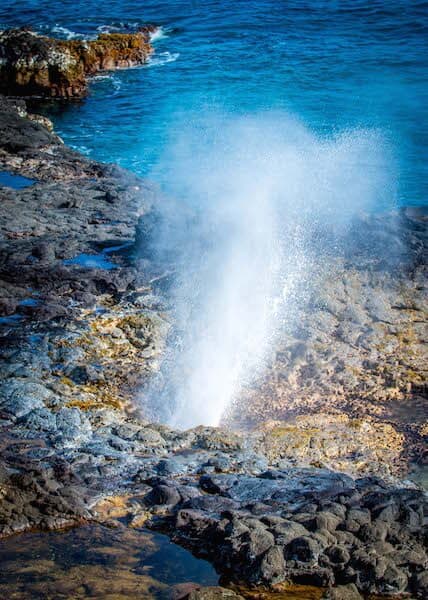 6. See Spouting Horn Spew
Located near Poipu on the South Shore, the blowhole known as Spouting Hole ranks among the island's most photographed Kauai attractions.
The hole is actually a naturally formed lava tube. Depending on the intensity of the waves, it can release a spout of water up to 50 feet in the air. On the day we visited, we got the added bonus of watching a Green Sea Turtle diving right by the shore.
Just before Spouting Hole spews, you'll hear a distinctive hiss and roar. According to Hawaiian legend, the South coast of Kauai was guarded by a giant lizard known as Kaikapu, who would eat anyone who swam or went fishing in the area.
One day she attacked a small boy named Liko, who was as smart as the Kaikapu was strong.
As she tried to bite him, Liko stuck a stick in her mouth and swam into the lava tube to space through the blowhole. But the lizard got stuck there, and you can still hear her hissing roar today!
The Spouting Horn Park boasts restrooms, a few local vendors, and ample parking. It's also a great place to watch for Whales and catch the beautiful Poipu sunset.
READ MORE: Hawaiian Mythology: An Intro to Hawaiian Legends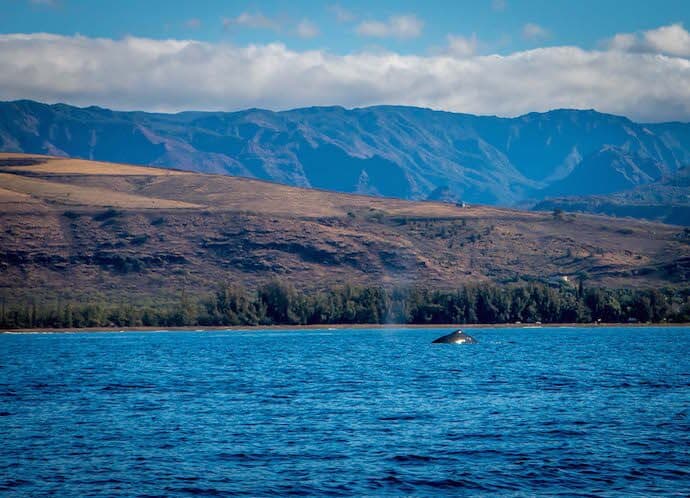 7. Captain Andy's Kauai Whale Watching Tours
Of all the Kauai tours we planned during our 8 days on the island, our 2-hour excursion with Captain Andy's was the one we looked forward to the most.
Humpback Whales are a fairly common sight along the Kauai shores during their breeding and calving season, which lasts from December through May.
And Captain Andy's had come highly recommended by our Hawaiian friends as the best of Kauai's whale watching tours.
The chilly morning started off promising enough: We saw Whales surfacing just offshore before we even got on the boat, and a pod of Dolphins frolicked in our wake soon after we left the harbor.
But for the rest of the day, our sightings were few and far between. Most of the Whales we saw were either far away or super shy, like the mama Humpback and her calf, who surfaced just long enough to catch their breath before diving back down to feed.
Don't get me wrong: It was a beautiful morning with some spectacular scenery, and we eventually got to see some incredible breaching and water-slapping behaviors far in the distance.
But of all our Kauai adventures, this was the one that proved slightly disappointing. If I had it to do over, I'd opt for a 4-hour whale watching tour instead.
READ MORE: 40 Fascinating Blue Whale Facts
EAST SHORE KAUAI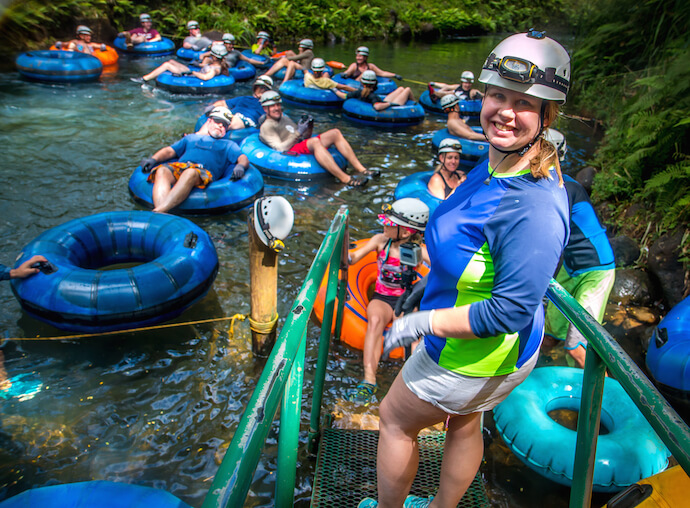 8. KAUAI MOUNTAIN TUBING ADVENTURE
When we met some Hawaiians at the NY Times Travel Show and asked their advice on Kauai activities, the first attraction they recommended was a Kauai Mountain Tubing Tour.
The tour is offered by Kauai Backcountry Adventures, which has exclusive access to an irrigation system formerly used for sugar crops in the Lihue Plantation.
The network of ditches and tunnels were hand-dug 100+ years ago to move water across 17,000 acres of verdant farmland.
But when sugar cane production ended in 2000, the eco-tour operators transformed a section of the river into a Kauai tubing adventure.
Even the bus ride to the top is fascinating, filled with history of the plantation (where they filmed Tropic Thunder) and stunning views of Mount Waialeale (one of the wettest places on the planet).
After a safety talk, everyone dons their lifejackets and helmets, grabs a float, and enters the surprisingly chilly waters.
The lazy river flows at a gentle pace, with spectacular scenery all along the way. Occasionally there's a brief "rapids" descent to pick up speed leading into the tunnels.
This is the most fun and exciting part of this unique Kauai Mountain Tubing experience: When you go through dark tunnels up to 3/4-mile in length, you turn on your headlamp, but they're so narrow it ends up becoming a game of human bumper cars. Luckily the floats ensure everyone's safety.
The Kauai Mountain Tubing Adventure has six daily tour times, with departures from 8AM to 2 PM. It easily ranked high among the most fun things to do in Kauai.
Just make sure you wear a good pair of waterproof shoes to push off the rocks along the way down. Check out VELTRA's Mountain Tubing Tour.
READ MORE: The 20 Tallest Mountains in the World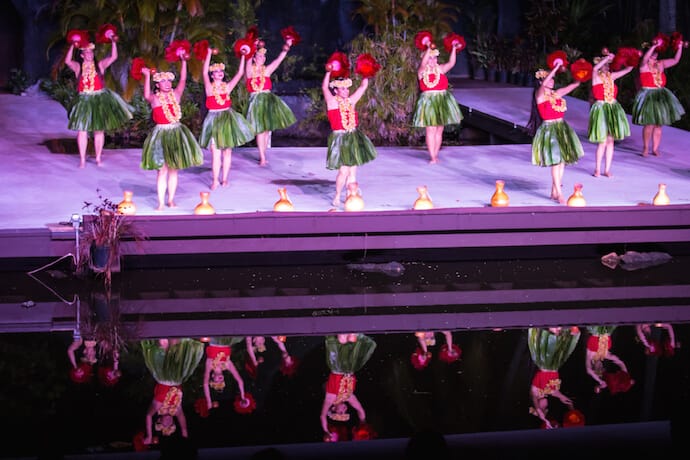 9. FEAST AT THE SMITH FAMILY LUAU
Over the past 20 years I've been to my fair share of Polynesian luaus, from Honolulu and Hawaii's Big Island (twice) to Moorea, Tahiti.
But in terms of food quality, production design, performance, and friendliness of the staff, the Smith Family Luau in Kauai was the best by far.
A big part of it is the setting. Located in Wailua River State Park, Smith's Tropical Paradise is a family-owned botanical garden encompassing 30 lushly landscapes acres.
The Smiths luau begins with a narrated tram tour, then free time to explore the Japanese Garden, Polynesian Village, Filipino Village, and more.
The Imu Ceremony introduces many family members who work for the 50-year-old company, as well as the in-ground Hawaiian cooking method known as Kalua.
Then you head to the massive Luau House for a feast that includes Hawaiian staples like Kalua pork, lomi salmon, fresh poi, and more.
The buffet lines can get long but are well-organized and move quickly. While you eat, there's live music laced with lots of humor, dancing, and even some audience participation.
But the main event– the thing that sets this Kauai luau apart from the rest– is the Rhythm of Aloha Show in the picturesque Lagoon Theater.
This is a remarkably professional production with the sound quality, lighting, and special effects of Broadway.
The costumes/dancing represent influences from throughout Polynesia as well as China, Japan, the Philippines, and even New Zealand.
For our money, it's easily one of the best things to do in Kauai. Get tickets at VELTRA for the Smith Plantation Luau.
READ MORE: 21 Tahiti Photos to Fuel Your Polynesian Fantasies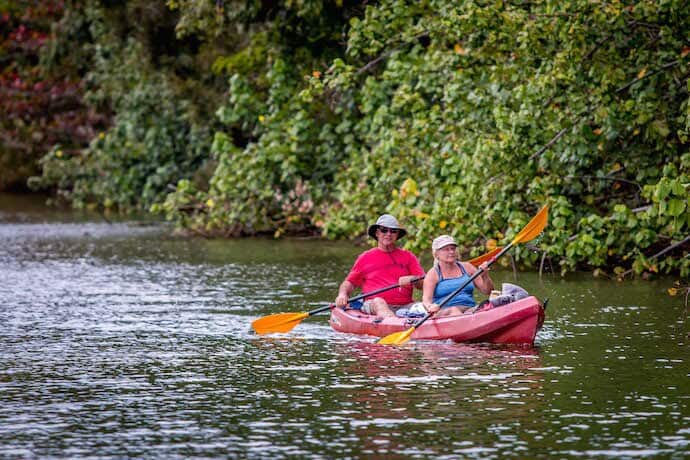 10. Take a Wailua River Kayak Tour
Heading to the Smith Family Luau for dinner and driving down (as we were) from the North Shore? There are several other Kauai activities in the area you could include if you want to make a full day of it.
The cool mornings are a great time for kayaking the Wailua River, which is the longest river in Kauai and the third longest in Hawaii.
Along the way you'll find yourself surrounded by lush tropical forest, with palms, ferns, and colorful flowers surrounding you on both sides.
Stretching 20 miles long, the river boasts numerous attractions along the way, including a bird sanctuary and Kamokila Hawaiian Village.
The best Wailua River Kayak Tours include a hike through the rainforest to swim beneath the picturesque Secret Falls and the Uluwehi Waterfall, with picnic lunch included.
If you're kayaking the Wailua River on your own, you can also arrange a visit to the Fern Grotto, which we'll discuss in the next section.
Check out VELTRA's Sacred Falls Adventure – Wailua River Kayak, Hike & Waterfall Swim or Wailua River Kayak & SUP Rentals (Self-Guided).
READ MORE: The 10 Best Canoe Trips For Your World Travel Bucket List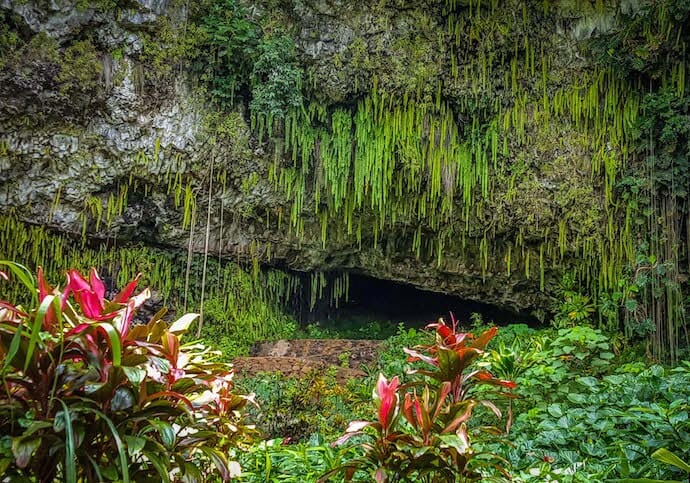 11. Take the Fern Grotto Tour
Kauai's Smith family has been leading Wailua River cruises since founder Walter Smith, Sr. started the business with a rowboat and outboard motor back in 1946. Today, their Fern Grotto Tour makes for a relaxing afternoon trip before the luau.
The laid-back river cruise puts guests on roomy, covered, open-air boats that allow fantastic views on all sides. The boats boast a rear-engine system invented by Walter Smith, Sr., which make for a silky smooth ride.
All along the 2-mile journey, Smith family "cousins" sing songs and tell stories about Kauai history and mythology, including legends of the first Hau Tree, the King's Highway, and Mount Kapu.
You'll also learn about how the Wailua River area was home to the island's ancient ali'i, or royalty.
Finally, after disembarking, a short walk through the rainforest takes you to the Fern Grotto.
It's a cave of stunning natural beauty, where ferns grow upside down and exotic native plants give it the feeling of a tropical paradise. It's no wonder this is one of Kauai's most popular wedding spots.
On the way back, adults and children alike are encouraged to stand up and learn to hula, including the classic "scrape the barrel" hip swivel.
If you're looking for things to do in Kauai with kids, Smith's Fern Grotto tour is a great way to chill during the hottest part of the day.
Get tickets at VELTRA for the Fern Grotto Tour or combine it with the Smith Family Plantation Luau to save money.
READ MORE: The 20 Best Small Ship Cruises (World Travel Bucket List)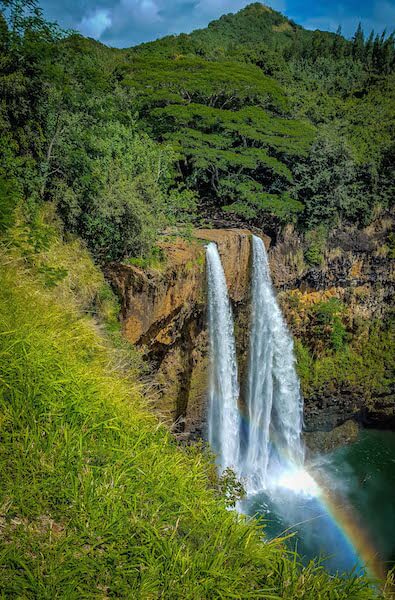 12. SEE WAILUA FALLS
Located just north of Lihue and the Smith Plantation, Wailua Falls is perfect as a last stop before heading to the Smith luau.
If you're over the age of 40 and these waterfalls look familiar to you, there's a good reason. They were made famous back in the late '70s and early '80s, when they appeared in the opening credits of the popular TV show Fantasy Island.
Getting to the base of the falls is one of the more popular Kauai hikes and is only about 1/3-mile each way.
Unfortunately, the hiking trail is on a steep and slippery slope, so you'll need to hold on to roots and limbs to reach the bottom safely. Based on local advice, we wouldn't recommend it.
For those with no "tough mudder" aspirations, Wailua Falls is easily accessible from the road, though the viewing area can get crowded at times.
But if you visit in the morning, you might be able to see a rainbow in the mist where the sunlight hits the falls.
When there's been rain high up in the Kauai mountains, the dual stream and 80-foot drop makes the falls truly a stunning sight.
READ MORE: 20 of the World's Biggest Waterfalls
WEST KAUAI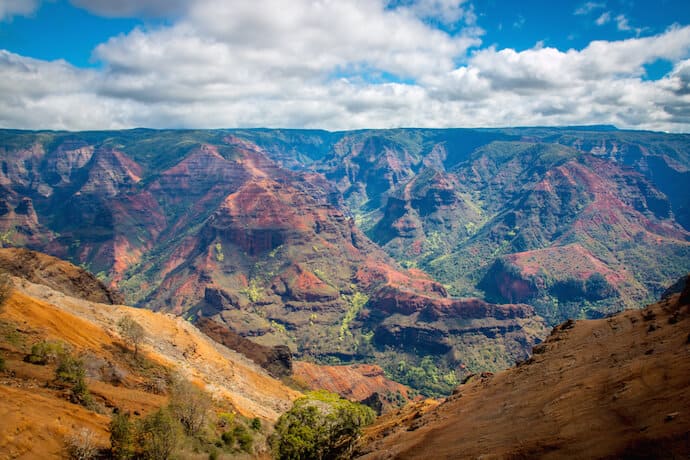 13. HIKING WAIMEA CANYON
If you're looking for a real "WOW" factor, visiting Waimea Canyon (which is known as "the Grand Canyon of the Pacific") is undeniably one of the top things to do in Kauai.
Although not as big or as old as its famous Arizona cousin, it's still pretty massive, stretching 14 miles long, one mile wide, and more than 3,600 feet deep.
We felt incredibly tiny by comparison while admiring the deep reds and luscious greens of the canyon's dramatic peaks and valleys.
Visitors have three options for viewing these majestic mountains. You can see them from above by taking a helicopter tour, from scenic viewpoints along Waimea Canyon Road, or while hiking within Waimea Canyon State Park.
Having experienced all three options, we can safely say that the views are equally gorgeous no matter which one you choose.
From the helicopter, we were able to see all angles of this geological wonder, while the hiking overlooks provided panoramic views of Kauai's dramatic interior.
Pick up some fresh pineapple for a delicious treat while feasting your eyes on this marvelous sight.
There are numerous hiking trails to explore the depths of the canyon, all providing dramatic views along the way. But good hiking boots are advised, as the terrain can get pretty rough!
Check out VELTRA's Blue Hawaiian Helicopters Kauai Eco Adventure Flight from Lihue (note: there is an additional fee for adults over 240lbs) or Sunshine Helicopters Kauai Na Pali Coast Air Tour from Lihue (note: there is an additional fee for adults over 290lbs).
READ MORE: The Best Hiking Boots & Travel Shoes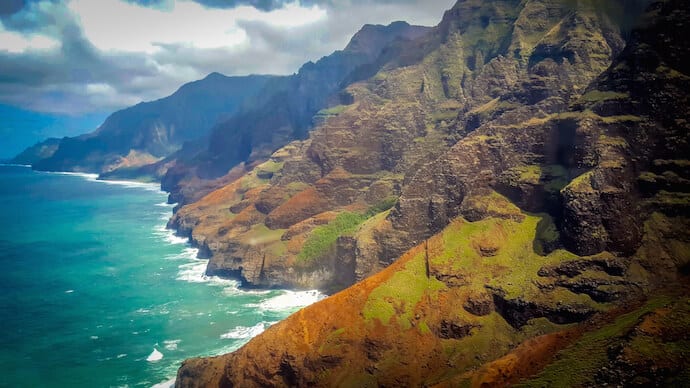 14. TAKE NAPALI COAST TOURS
The Na Pali Coast is a very special place in Kauai that's pictured on many postcards for good reason.
The cliffs (or pali) stop abruptly at the point where the ocean starts, and feature seemingly endless miles of hidden beaches, dripping waterfalls, and soft-flowing streams.
The seclusion of this natural wonder makes the experience of seeing it feel even more special. There are no roads by which you can access the coast's 17 miles of cliffs.
But there are numerous other options available. You can see spectacular views of Na Pali via Sunset Cruise, via helicopter tour, or from the overlook in Koke'e State Park.
Visitors can also hike the 22-mile (round trip) Kalalau Trail, with stunning views along the way.
I couldn't believe my eyes when I first saw the Na Pali Coast from my helicopter. The topography is simply out of this world, offering picturesque views that will be etched in my memory forever.
Superlatives such as "grand," "stunning," and "mystical" immediately sprang to mind.
With its pristine beaches, secret caves, and rugged yet beautiful cliffs, visiting the Na Pali Coast proved to be one of our favorite things to do Kauai.
Check out one of VELTRA'S Na Pali Coast Adventure Tours.
READ MORE: The 20 Most Beautiful Mountains in the World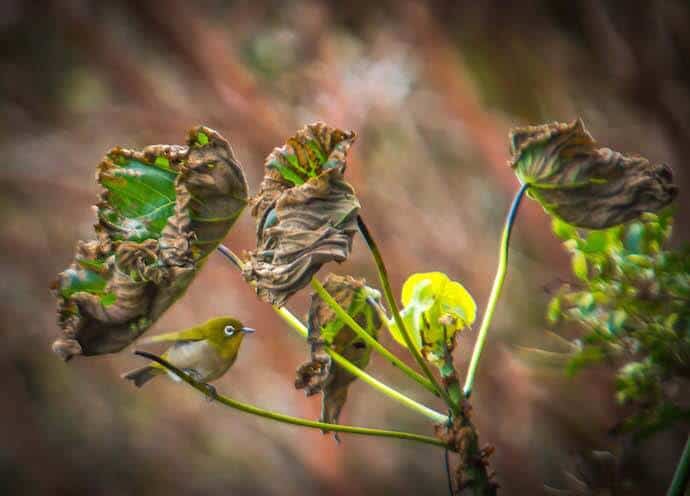 15. BIRDWATCHING IN KOKE'E STATE PARK
Located north of Waimea Canyon in west Kauai, Koke'e State Park is about as remote as you can get on the roads of Hawaii's nature island. It's also home to another of our favorite hikes in Kauai.
Situated at 3,200 to 4,200 feet, the park encompasses 4,345 acres, most of which is montane forest filled with koa and ʻōhiʻa trees (the latter of which is being attacked by a deadly fungus).
Amenities at the popular park include a museum, campgrounds, lodging, picnic pavilions, food concession, a gift shop, hunting grounds for wild pigs, and more.
Koke'e boasts nearly 20 different hiking trails, the most famous of which is the 3.7-mile Pihea Trail, which follows along the rim of the jaw-droppingly beautiful Kalalau Valley.
Unfortunately, there was dense fog on the day we visited, so the view of the valley was completely shrouded.
Instead, we took the 3.5-mile Alakai Swamp Trail, which is known for being muddy and excellent for birdwatching.
Sure enough, we soon saw ʻApapane and ʻAnianiau (Hawaiian Honeycreepers), Warbling White-eye, and more. But we ultimately turned back when mist made the trail slippery.
Other noteworthy trails in Koke'e State Park include the 3.25-mile Awaʻawapuhi Trail (with views of Nuʻalolo and Awaʻawapuhi Valleys), the 1.8-mile Canyon Trail (which follows the Waimea Canyon rim), and the 1/4-mile Iliau Nature Loop to see Waimea Canyon and Waiʻalae Canyon.
READ MORE: 70 Cool & Weird Animals Around the World
MISCELLANEOUS PLACES IN KAUAI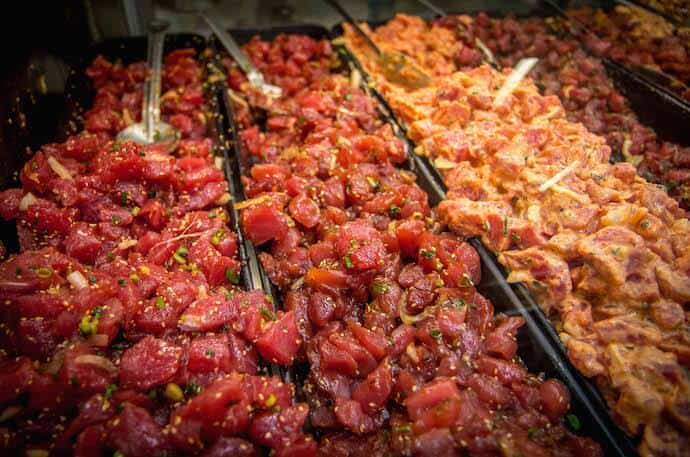 16. FALL IN LOVE WITH POKE
As much as we enjoyed all of these active adventures, some of our favorite Kauai activities were all about the food.
Poke (Hawaiian for "to slice") is a simple dish: It's just diced raw fish served with seasonings such seaweed, scallions, and/or furikake, and condiments such as soy sauce, unagi sauce, or wasabi mayo.
But we fell in love with the impeccable quality and sheer variety of Poke in Kauai.
The traditional forms of Poke include aku (an oily tuna) and heʻe (octopus). But you can also find it made everything from shrimp and scallops to salmon and yellowfin tuna (a.k.a. Ahi Poke).
You can find fancy versions of Poke at Kauai restaurants such as the Dolphin (Hanalei), Lava Lava Beach Club (in Kapaa), and Rum Fire (Poipu Beach).
But we also had many memorable meals by picking up Poke bowls at Costco, Foodland, and Ishihara Market and then eating them right on the beach!
Finding good Poke back in the US has now become my foodie obsession. Check out Get Your Guide's Kauai: Local Tastes Small Group Food Tour.
READ MORE: 5 Weird Foods the French Consider Delicacies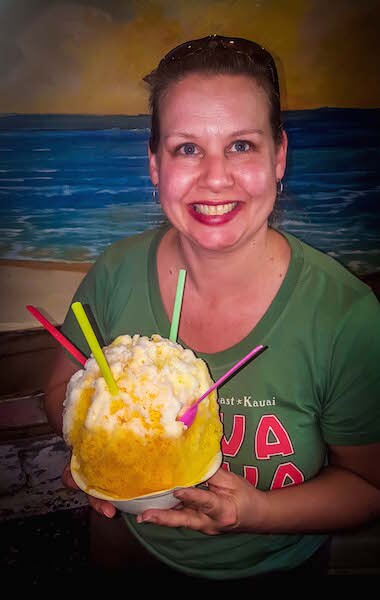 17. SAVOR SWEET HAWAIIAN SHAVED ICE
I didn't understand the obsession with Hawaiian shaved ice until I tried it for myself. But literally everyone we asked about what to do in Kauai told us, "Eat as much shaved ice as you can!"
In my mind, I was picturing the syrupy sweet Sno Cones we used to get when we were kids.
But the Hawaiian shaved ice in Kauai is a horse of a totally different feather, and everybody you talk to seems to have a varying opinion on the best shaved ice stand.
Like Poke, the dessert was originally brought to the islands by Japanese immigrants and has been a Hawaiian favorite since the sugar plantation era.
They come in a dizzying array of tropical flavors, such as Lilikoi, Li Hing Mui (dry plum), and lychee.
Options range from the popular chain, Jojo's, to indie spots like Wailua and Ono Ono Shave Ice in Kapa'a, Skinny Mike's in Lihue, and Good Vibes in Hanapepe.
If you really want a local-style sweet treat, have yours with macadamia nut ice cream and Haupia cream topping!
READ MORE: The 30 Best Exotic Islands to Visit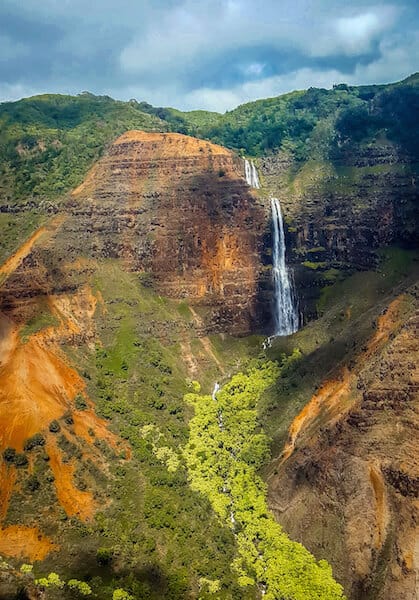 18. GO CHASING KAUAI WATERFALLS
Earlier we mentioned Wailua Falls, which easily ranks among the most easily accessible and beautiful waterfalls in Kauai.
But for those who don't mind a little hiking (or, for remote ones, a helicopter flight), there are plenty of other Kauai waterfalls that are worth chasing. Some of our favorite waterfalls we visited included:
• Kalihiwai Falls- This multi-tiered Kalihiwai River waterfall on Kauai's North shore is easily accessible by car but hiking and horseback riding tours offer better views and swimming opps.
• Manawaiopuna Falls- More commonly known as Jurassic Park Falls, this 400-foot behemoth was made famous by the opening scene of the 1993 film. It's very remote and located on private land in the Hanapēpē Valley, so the only way to see it is via a Kauai helicopter tour.
• Mount Waialeale Falls- Another Kauai waterfall you can only see via helicopter, the "Wall of Tears" is constantly fed by moisture from one of the wettest mountains on the planet. It's surrounded by vergant green moss, which makes for highly dramatic photos.
• Opaekaa Falls- This dramatic Wailua River waterfall, which is right by the road 2 miles up route 580 from Wailua, drops over 150 feet into a secluded pool below.
• Waipo'o Falls- At nearly 8o0 feet tall, this waterfall in the Waimea Canyon area is a true stunner. You can see it from the road all along Hwy 550, or fly beside it on a helicopter tour.
Check out VELTRA's Kauai Hiking Eco-Adventure Tour & Private Waterfall Swim or Kauai Waterfall Rappel Adventure Tour.
READ MORE: The 15 Best Kauai Waterfalls (and How to Get to Them)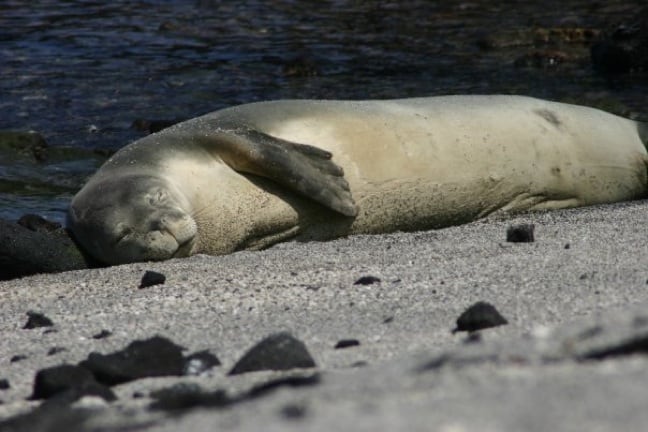 19. SPOTTING HAWAIIAN MONK SEALS
Approximately 40 to 45 Hawaiian Monk Seals live in the waters off Kauai, and they can often be seen on Poipu Beach and other beaches nearby.
Some of these seals swim between the Hawaiian Islands, but most are only seen around Kauai.
Unchanged by evolution for over 15 million years, they are one of only two creatures that are endemic to the Hawaiian Islands.
was fortunate enough to spot one relaxing on some rocks while I was cycling along the island's eastern coast.
Unlike other pinnipeds, Hawaiian Monk Seals are usually seen alone, or occasionally in the company of one or two other seals.
They're one of the most endangered marine animals on Earth, with approximately 1,100-1,200 remaining.
Scarcity of prey, increasing numbers of predators, and disease all contribute to the dwindling Hawaiian Monk Seal population.
But their biggest threat is human disturbance. Penalties for harassing or disturbing them include fines of $25,000 or more and up to 5 years imprisonment.
Thankfully, there are ways we can help. The Kauai Monk Seal Watch is a volunteer outreach program dedicated to educating visitors and residents alike on how to help protect the Seals, and what to do if an encounter occurs.
READ MORE: 40 Fascinating Facts About Hawaiian Monk Seals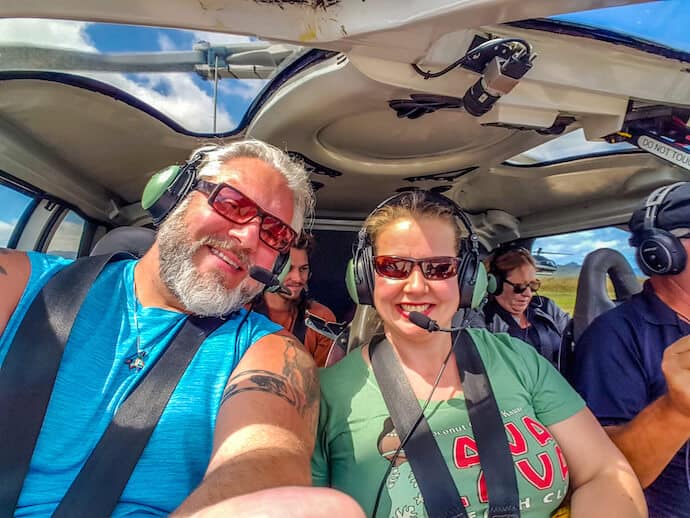 20. TAKE A KAUAI HELICOPTER TOUR
We're not normally the sort of people who give expensive gifts to one another. But since our Kauai vacation was Mary's birthday wish, we decided to splurge on a helicopter tour of Kauai during our last day on the island.
There are several companies that offer Kauai air tours via helicopter or small plane, with departures out of Lihue and Princeville airports.
We went with Sunshine Helicopters' Ultimate Kauai Adventure, primarily because we could pay extra for "First Class" seats up front.
The 55-minute flight covered most of the island and was filled with spectacular sights. We cut across the dynamic interior, over the peaks of Mount Kahili, Kawaikini and Waiale'ale.
We cut through the Waimea Canyon and along the Na Pali coast– one of the most gorgeous places we've ever seen– with colorful rocks, verdant valleys, and remote waterfalls all along the way.
We got bird's-eye views of untouched beaches and Hanalei Bay, and descended right into the crater of Waiale'ale Crater, where you can see how ancient volcanic eruptions created the dramatic landscapes for which Hawaii's "Garden Island" is known.
It was a truly breathtaking experience, and by far the most memorable of all the Kauai tours we took during our eight days in Kauai. Reserve you "First Class" seats up front at VELTRA. –by Bret Love & Jessica Kay
Looking to for where to stay in Kauai? Check out these great options!

The Westin Princeville Ocean Resort Villas – our North Shore Kauai accommodation.

Princeville Resort (formally St. Regis) – We loved their breathtaking beach front property.

Marriott's Waiohai Beach Club – our Kauai Resort on the South Shore.

Kauai Shores Hotel– centrally located with our favorite toes-in-the-sand restaurant, Lava Lava.
Traveling to Kauai?
Check out this great travel gear!
The Best Travel Clothes for Women & Men
The Best Travel Shoes
Cool Camping Gear
The Best Backpacks for Travelers
The 35 Best Daypacks for Travel
Looking to book your next trip? Check out the following services we use!
DollarFlightClub or Airfarewatchdog to find a cheap plane tickets. We found airfare for 1/2 price!
Rental Cars.com to find a low cost rental car.
Booking.com or Agoda to find a hotel deals.
Viator for a stellar Private Kauai North Shore Tour.
Lonely Planet for Kauai Travel Guides.
World Nomads for Travel Insurance
TrustedHousesitters – we've found great pet sitters to watch our house and love on our two dogs!