Sri Lanka is an abundant paradise filled with huge national parks, wildlife reserves and other areas of outstanding natural beauty. So it's hardly surprising that ecotourism has become big business in the country, making the conservation of Sri Lanka wildlife an increasingly important topic.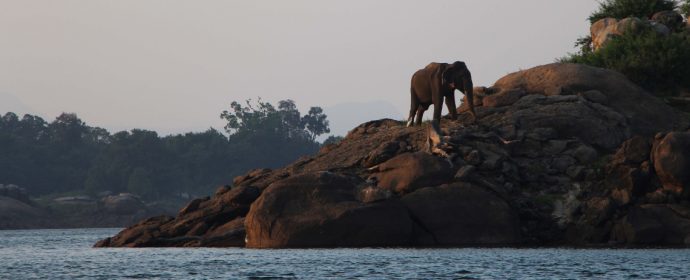 A large portion of the tourism industry in Sri Lanka is dependent on showcasing the landscapes and wildlife that are unique to the country. But the ecotourism and wildlife travel sector doesn't always get it right, with some irresponsible tour operators putting profit over conservation efforts.
Of course there are options that try to uphold international guidelines on responsible tourism. In fact, there are so many eco-friendly things to do in Sri Lanka, the country is standing at the forefront in Asia in terms of redefining what responsible travel is.
READ MORE: Saving Endangered Asian Animals: The 10 Best Wildlife Conservation Programs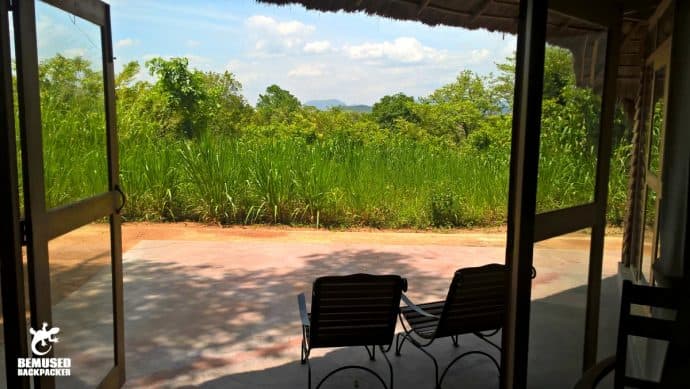 Visiting Gal Oya Lodge
Tucked away in the pristine, protected paradise of Gal Oya National Park, Gal Oya Lodge is a responsible traveler's dream. Here, responsible ecotourism isn't just a way to travel, but a philosophy that guides nearly every aspect of what the lodge has to offer.
On the surface, Gal Oya Lodge is no different than any other upmarket, luxury tourist accommodation. It's set in stunning natural surroundings, has a range of beautifully constructed, eco-friendly bungalows, and a relaxing communal area with a large pool.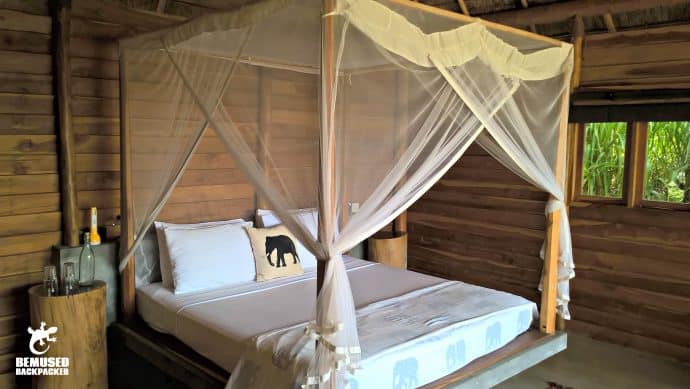 Where Gal Oya sets itself apart is its central guiding ethos. "Responsible tourism" isn't just a buzzword to be tacked onto their marketing materials, but their whole reason for being.
It was founded by childhood friends Sanjay Choegyal and Tim Edwards, who wanted to preserve the area they'd fallen in love with. Everything in the lodge has been sustainably sourced, and the staff is united in their dedication to protecting Gal Oya National Park.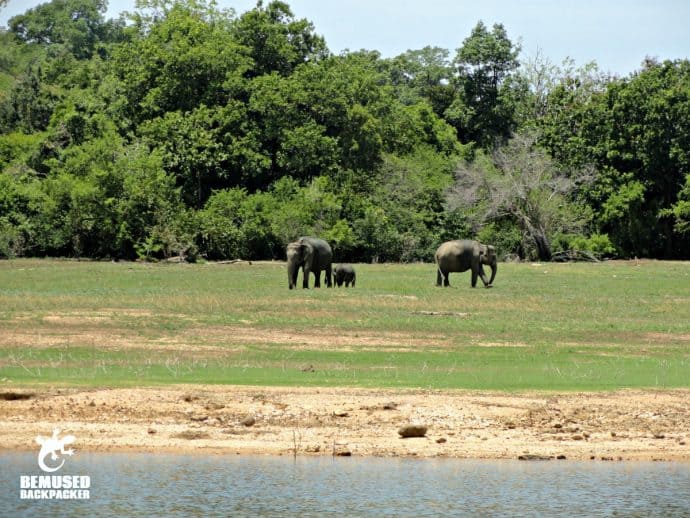 Putting Poachers to Work
When the owners bought the land, they were introduced to a local poacher who was living on the property. He was making a living illegally killing animals living in Gal Oya National Park. Instead of chasing him off, the owners decided to hire him, under the strict conditions that he immediately stop all illegal poaching and start focusing on the conservation of Sri Lanka wildlife.
Phil Rekret, manager of the lodge's research center, says, "His knowledge of the forest and mountains around Gal Oya is unmatched, and he's become one of our most valued employees. We liked the idea of giving poachers an alternative source of income, so we asked him to introduce us to other poachers. We've since hired three more to diminish the impacts of illegal hunting of wildlife in the region."
This is a prime example of how responsible tourism can have a positive impact, not just on locals but on wildlife conservation. With a no-poaching clause in their contracts and pay rates higher than what they'd make from poaching, these locals now work as guides and security. Gal Oya's model shows that protecting wildlife can be far more profitable than unethical, unsustainable sources of income.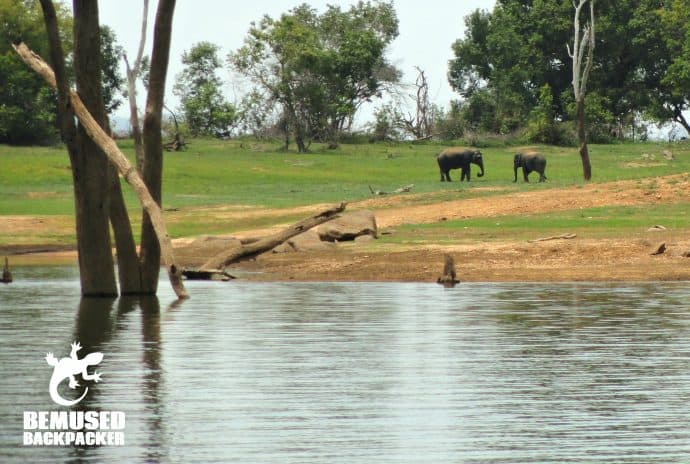 Building Community Connections
Gal Oya Lodge works closely with local villages and strives to maintain strong connections with them. This goes beyond merely sourcing as much food and materials locally as possible to ensure a sustainable source of income. It also means benefiting them in other ways.
Each month Gal Oya requires staff members to do community service in the local villages, responding to whatever needs they have at any given time. This not only forges a deep connection between the lodge and the locals, but also ensures that tourism revenue has a positive effect on local areas.
In the end, their approach shows the entire local community that there can be more positive benefits in protecting Sri Lanka wildlife and their natural habitats than in unsustainable, unethical options.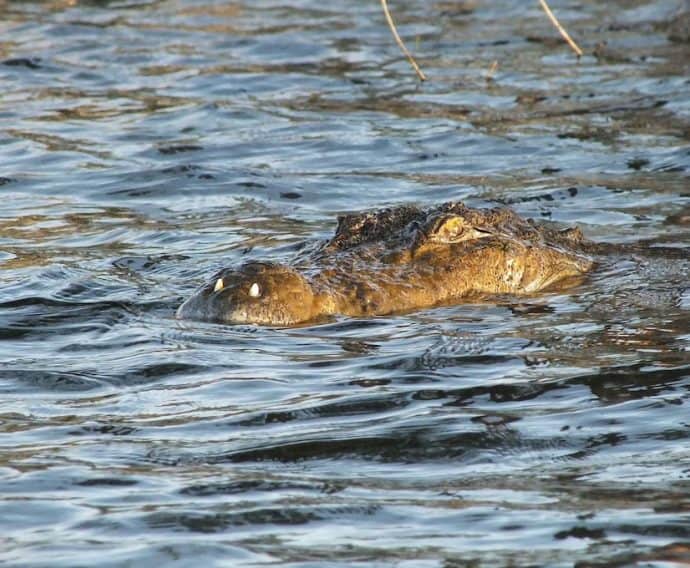 Conserving Sri Lanka Wildlife
Apart from the lodge's local staff, the Western staff are all pulling double duties as scientists and researchers. Gal Oya Lodge is not just a holiday retreat, but also a scientific research center. Phil Rekret makes it very clear that this vital wildlife research would not be feasible in this remote region of Sri Lanka without the revenue provided by ecotourism.
The Jim Edwards Wildlife Research Centre is being funded in part by the International Trust For Nature Conservation. The ultimate goal is to initiate a wildlife research program in the area, which is one of the least studied in Sri Lanka, but also one of the most biodiverse.
Concentrating primarily on Leopards, the state-of-the-art research facility is utilizing an elaborate grid of 20+ camera traps and non-invasive DNA analysis to study population dynamics, diet and general population numbers. They're also looking at the population dynamics of fishing cats, jungle cats and rusty-spotted cats, which are all endemic to the area.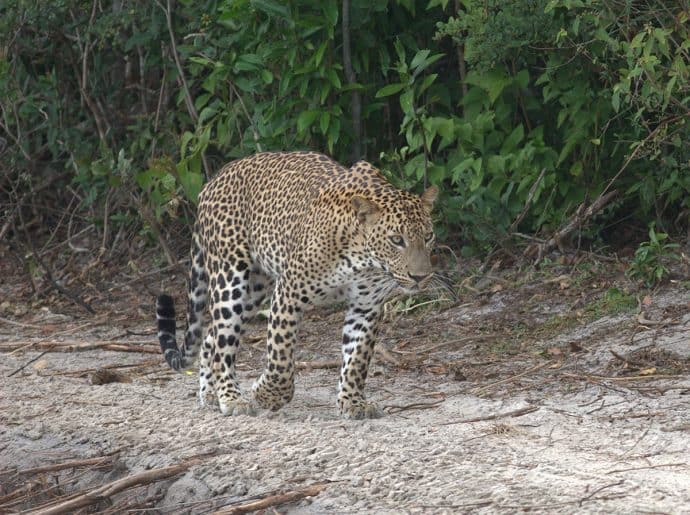 Future Conservation Program Plans
The centre is working closely with Sri Lanka's Department of Wildlife Conservation and the Leopard Project of the Wilderness and Wildlife Conservation Trust, collaborating with the University of Arizona to create a study abroad program with biology/conservation students. There are plans to expand its research projects in the future to include everything from mushrooms to Elephants.
They hope to grow their community outreach program through zoological lectures in which they teach local school children how to avoid conflicts with Sri Lanka wildlife (such as Snakes, Leopards and Elephants). They also promote the conservation of all species in Gal Oya National Park's vast regions of pristine grassland and forest.
Gal Oya Lodge has plans to introduce a conservation education program for all visitors who stay there. Many of their guests naturally have an interest in protecting Sri Lanka wildlife. But for those who don't, this program will help raise awareness of a variety of conservation issues as well as connecting visitors to the community on a deeper level.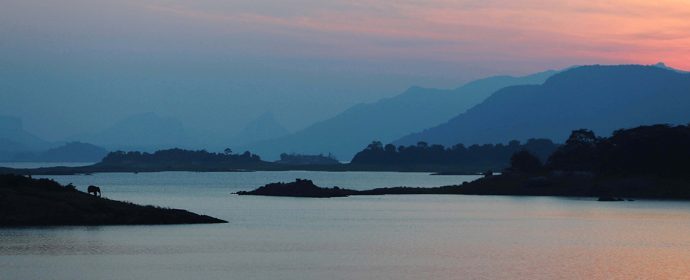 "Although it's a serious research station and not a tourist attraction, the researchers are happy to invite guests to see the centre and learn more about the species we're investigating," says Phil Rekret. "Guests can help with the set-up of camera traps around the lodge, as well as viewing pictures from previous projects. We're proud to be creating jobs and providing alternatives to poaching, educating locals and guests on the conservation of native species, and performing needed research. None of this would be possible without funding from tourism."
Clearly Gal Oya Lodge is working diligently to take responsible travel to a whole new level. These initiatives go beyond simply traveling in the "right" way and ensuring that international guidelines are being met. Their goal is to ensure that responsible tourism isn't just about a way of traveling, but becomes the traveler's entire purpose for visiting a destination.
This ideology– that travel can be a powerful force for good that leaves a positive impact on the local people, wildlife, and the wider conservation community– is a wonderful one. We hope that this paradigm starts to become the norm, and that Sri Lanka's budding success inspires other nations, in Asia and abroad, to follow in their footsteps. –text & photos by Michael Huxley unless otherwise noted.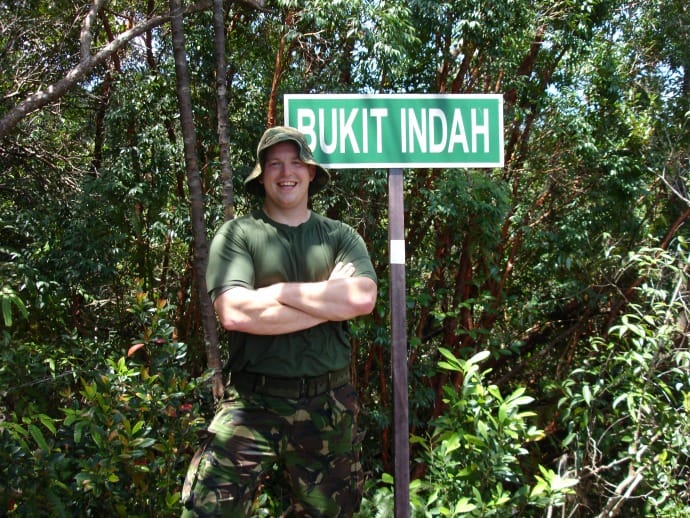 Michael Huxley is a published author from Liverpool, England. He's the founder of Bemused Backpacker, a blog devoted to independent, safe and responsible travel. He has degrees from Edge Hill University and Liverpool John Moores University, and is a qualified charge nurse by vocation with an interest in travel medicine. After 15 years of backpacking around the world, Michael is passionate about responsible travel and is a strong advocate for ethical wildlife tourism, and has been featured in the BBC, the Guardian, and other major media. Follow Michael on Facebook, Twitter, and Pinterest.
If you enjoyed our story on Conserving Sri Lanka Wildlife, you might also like:
What is an Eco Lodge? A Guide to "Green" Accommodations
GO GREEN TIP #96: How to Choose a Green Hotel
What Is Glamping? An Introduction to Luxury Camping
The Most Unique Hotels In The World For Your Travel Bucket List
40 Green Travel Tips: The Ultimate Guide to Sustainable Travel
Animal Selfies: The Problem with Putting Ego Over Responsibility