As the sustainability movement continues to gain mainstream steam, more and more people are looking for simple ways to live greener.
The problem is that most people don't know how to start going green. But a great first step is to convert from conventional household products to more eco-friendly products for the home.
Despite what some skeptical consumers say, it's important to recognize that the concept of environmentally conscious or green living is not a hoax. Of course greenwashing can be a problematic issue, so it's important to understand the difference between truly green products and scams.
But many product manufacturers today are making more earth friendly products. This happens in a couple of ways, usually by using cleaner manufacturing methods and/or greener means of disposal.
These products are generally also healthier for us to use and be around, free of cancerous vapors or toxic chemicals.
But ultimately, for these eco-friendly companies to succeed and their environmentally friendly products to make an impact, we have to truly believe in their mission and buy them.
To that end, we've assembled a list of 10 types of products commonly used in the home, illustrating how to choose greener versions of them that are better for your family and the planet.
READ MORE: Why Responsible Travel Matters (& Greenwashing Sucks)
Eco Friendly Cleaning Products
Many of the cleaning products currently found in most North American homes are flammable, toxic, and otherwise dangerous.
Just look at the warnings on the labels! Ammonia is linked to liver and kidney damage. Bleach can literally burn our skin.
Even with safety packaging, thousands of children each year are involved in emergencies with cleaning products, mostly from unknowngly ingesting them.
But eco friendly cleaning products are available at practically every supermarket these days. They use non-toxic, natural ingredients like baking soda, vinegar, citric acid, and essential oils.
These natural cleaning products get the exact same job done, but without toxic chemicals that are harmful the environment or our families.
READ MORE: 15 Ways to Reduce Waste & Move Towards Waste-Free Living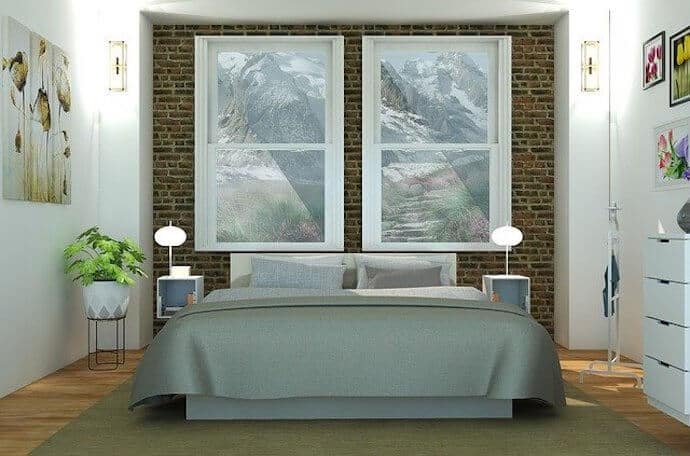 Eco Friendly Mattresses
Most mattresses in our homes these days are constructed using petroleum-derived materials that are hard on the environment (including polyurethane, formaldehyde, and polybrominated diphenyl ethers).
Their manufacturing process releases lots of harmful chemicals into the atmosphere– chemicals that can also leech into your bedroom.
These mattresses are also not biodegradable or easily recyclable, and we dispose of an estimated 40 million mattresses a year in the United States alone!
In our eyes, the best mattresses are made from renewable resources that are natural and biodegradable, both on the inside and out.
These green mattresses typically require a lot less toxic elements in the manufacturing process. And they're built to last, so they require less frequent replacing.
READ MORE: Eco Lessons in Quotes from The Lorax (Dr. Seuss' Classic)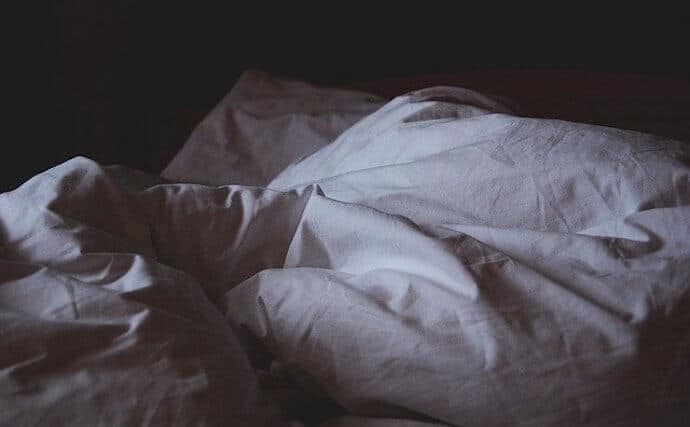 Organic/Bamboo/Naturally Dyed Sheets
Most bedsheets are either made from synthetic, fossil fuel-based fibers or cotton. While cotton is a natural material, more chemicals are used in cultivating cotton than any other crop on the planet.
After that, our sheets are usually dyed with harsh chemicals to boot. So naturally the residue of all these different chemicals end up in bed with you.
Nowadays, there are plenty of bed sheets available on the market that are made from organic cotton or bamboo, and colored with natural dyes.
Going this route means we can rest easy knowing both the planet and our loved ones are more healthy.
READ MORE: Top Foods to Buy Organic (& When It's Not Necessary)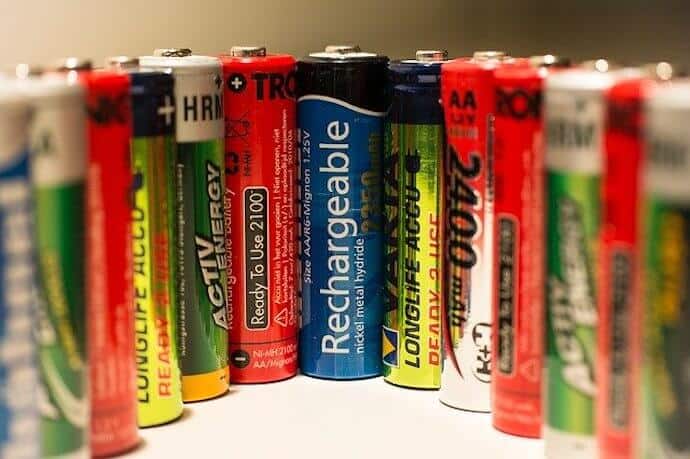 Rechargeable Batteries
Batteries are basically a necessary evil. They're a bane to the planet, as well as our wallets.
Batteries contain lots of heavy metals, such as lithium, cadmium, and lead. So when we dispose of them, it creates environmental contamination.
To make matters worse, normal household batteries– which seem small and harmless– contain these chemicals and cannot be recycled.
Rechargeable batteries make sense in so many ways. They can be used again and again by simply charging them as you would your cellphone or camera.
Sure they cost a little more up front, but they don't require replacing very often. In short, they're a much more long-term and eco friendly investment.
READ MORE: Recycled Christmas Decorations & DIY Christmas Crafts
Low-Flow Showerheads & Toilets
We're in the midst of a global water crisis. Less than 1% of the water available to humans is potable, and nearly a billion people have limited access to that one percent.
With these statistics in mind, it's vitally important that we save water as much as possible.
While our aquifers renew, the supply can no longer keep up with the planet's ever-increasing demand. An old-school flush toilet can account for 40% of the water we use, at up to 5 gallons per flush.
But newer, more efficient toilets use a maximum of 1.6 gallons per flush. Similarly, low-flow showerheads can reduce our water usage by as much as 50%. Switching is better for the environment and our wallets!
READ MORE: How to Make a DIY Rainwater Harvesting System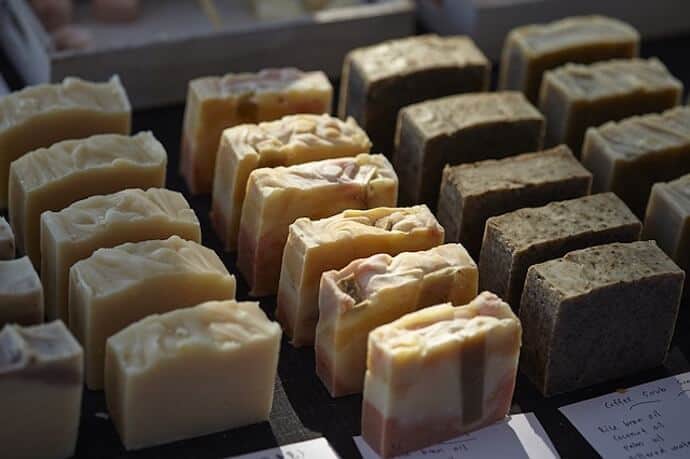 Toiletries without Plastic Packaging
Most of our toiletries come to our local supermarkets in unnecessary plastic packaging.
We get shampoo and conditioner in plastic bottles, and deodorant in plastic canisters. Our dental floss, bars of soap, moisturizer, toothpaste…. they all come wrapped in plastic!
Unfortunately, studies show that about 50% of us don't recycle plastic packaging. This equates to hundreds of millions of plastic bottles added to the landfill each year.
Knowing this, environmentally conscious consumers can purchase green products that avoid plastic altogether.
All of the items listed above can be bought without plastic packaging. And we can save a bundle simply by using dry versions of toiletries such as tooth powder and dry shampoo and conditioner.
READ MORE: DIY Natural Travel Toiletries & Personal Care Products You Can Make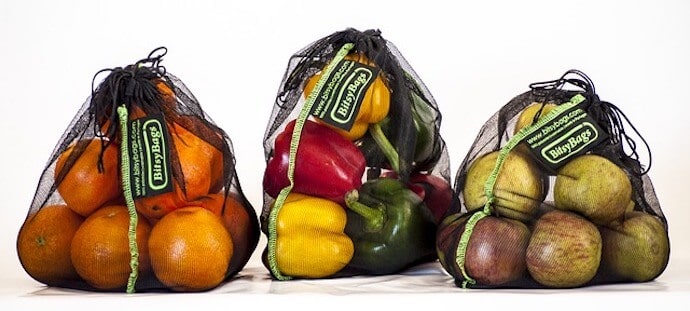 Reusable Grocery Bags, Sandwich Bags & Wraps
Along the same lines as plastic packaging for toiletries, we simply need to get out of the habit of thinking of any plastic as disposable.
First of all, these items are sourced from dirty ingredients, primarily crude oil. Plus they take hundreds of years to biodegrade, and they're responsible for the death of 100,000+ marine animals each year!
The solution is simple: We can make it our mission to utilize reusable grocery bags, sandwich bags, and wraps made from beeswax and other eco friendly materials.
A reusable shopping bag only cost about a dollar and provides years of service. Reusable sandwich bags and wraps are less than $10 a piece– a cheap alternative to continually buying boxes of disposable bags.
READ MORE: 30 Awesome Plastic Free Products for the Home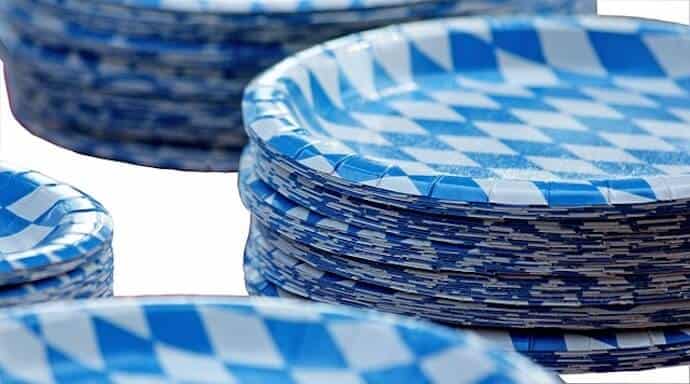 Compostable Plates & Cutlery
Of course the most eco friendly option is to never use disposable items at all. But let's be honest: Sometimes it's a litte impractical not to!
For example, an afternoon of tailgating, a big birthday party, or a neighborhood barbecue for 50+ people might not go down quite right with breakable crockery. But anyone who has ever cleaned up after such an event knows the sheer amount of waste it produces.
Compostable plates and cutlery do cost a bit more than the paper or plastic products most of us grew up using for large family affairs. However, these should only be used on rare occasion anyway, and we're talking pennies more per plate or fork here.
All that being said, it's important to select wisely when buying products. Bamboo is a pretty safe bet, but be aware that some products don't live up to their labels.
READ MORE: How to Compost At Home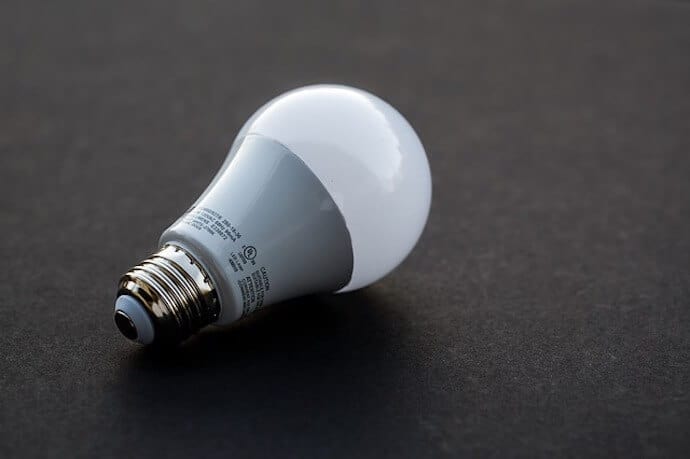 LED Light Bulbs
Light bulbs have long been the green product poster child, almost to the point of becoming a punchline.
But the simple fact of the matter is that the bulbs available to us now are genuinely much more environmentally friendly. And that is largely due to the fact that consumers actually plunked down their money for the greener product options.
Nowadays, LED light bulbs are clearly the way to go. According to the US Department of Energy, LEDs "use at least 75% less energy, and last 25 times longer, than incandescent bulbs."
Multiply that idea times the dozens of light bulbs typically used in a single home, and each LED-lit home can collectively make a massive difference in terms of energy consumption.
READ MORE: How to Reduce Your Carbon Footprint (With Carbon Offsets & More)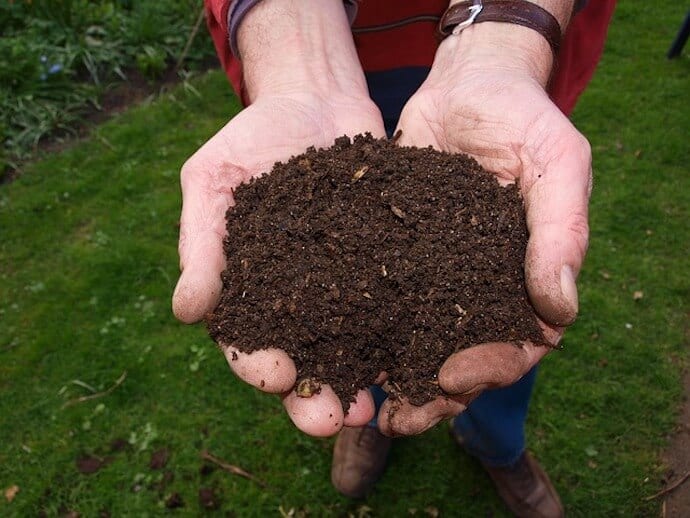 Kitchen Compost Bins
One of the largest environmental concerns today is the sheer amount of waste we produce.
Not only are our landfills contaminating the earth, water, and air beyond their limits, but the volume of waste we're sending to them is on the rise. That's inexcusable in a time when recycling facilities are available just about anywhere.
Kitchen compost bins are a truly significant way to help with this issue. Organic waste—which is over half of the trash an average US household produces each day—shouldn't be sent to the landfill.
Instead it can be kept at home to produce rich, useful compost for our gardens, lawns, and forests. These days there are lots of manufactured compost bins that do it quicker and more easily than ever.
We simply have to make these simple changes at home, and set the bar of sustainability where we want it. Choosing green products like these can and will make a difference over time. –Jonathon Engels, lead photo via Pixabay