Most items people purchase are used once, then tossed into the garbage or recycling bin, ultimately wasting materials and money. But if you want to make your household more green, seek out innovative products that can be reused over and over again. The biggest hurdle in going green is usually not knowing what simple steps can be taken to become more eco-friendly. Here, we feature 5 reusable products that will allow you to ditch the disposable versions, allowing you to go green and save some green in the process!
WRAPPING PAPER & BAGS- If you've ever been responsible for taking the trash out after a kid's birthday party (or Christmas morning), you know how much paper is wasted. Even if you recycle it, there are still packaging and shipping costs involved. But companies like EcoWrap offer reusable bags, envelopes and wraps in a variety of colorful patterns for every possible occasion, making yours a gift that will keep on giving. Side-benefit: There's no need to add wasteful tape, ribbons or bows!
AIR FILTERS– Common housewares are also becoming more sustainable. You can now purchase washable home air filters, which use static electricity to safely filter out harmful air pollutants such as microbes, dust, pollen, and mold spores. These filters can easily be cleaned with a special spray and a water hose, and are guaranteed for life. Regular washing can save you money overall by eliminating the need to purchase new filters, and these new filters do their part to help lessen the amount of waste shipped off to the landfill.
COFFEE FILTERS– Coffee filters are another everyday item that can be made more sustainable. Look for filters that are made of natural materials, such as hemp, which can be washed and used over and over again. Other reusable coffee filters, usually made of some plastic-mesh combination, can be found through larger stores. These filters can also be easily washed to prepare for brewing a fresh cup of coffee.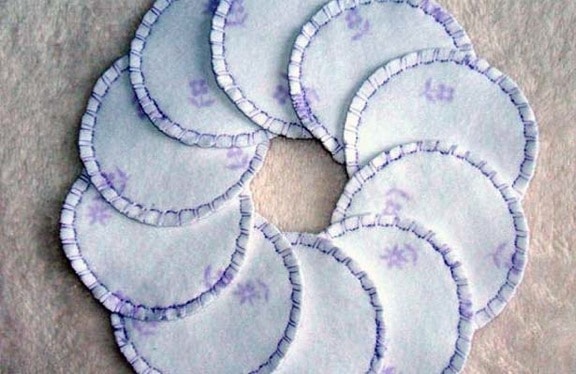 FACE-CLEANSING COTTON ROUNDS- Perhaps one of the most wasteful regular purchases people make are disposable toiletry items. Cotton balls have all sorts of uses, but they're used only once. However, reusable cotton rounds, which are made of 100% cotton flannel, can be used just like regular cotton balls. Apply lotion with a round at night, wash it thoroughly, and then you can reuse it the next morning to apply foundation. After dirtying a round, just toss it into the laundry in a separate mesh bag for cleaning. A variety of homemade cotton rounds can be found for purchase on eBay and Etsy.
SANDWICH BAGS- Ever pack your lunch for work or school in those plastic Ziplock bags and think about what a waste it was to have to throw away the bag after just one use? No need to rely on those bags anymore now that reusable sandwich and snack bags can be purchased. You can pack lunches in the same bags time after time, and then simply put the bags in the dishwasher to clean them. How much easier can it get? The only downside of such innovation is that now we have no excuse NOT to go green… –Sarah Vied